Miller Shines in 4-2 Win over Travs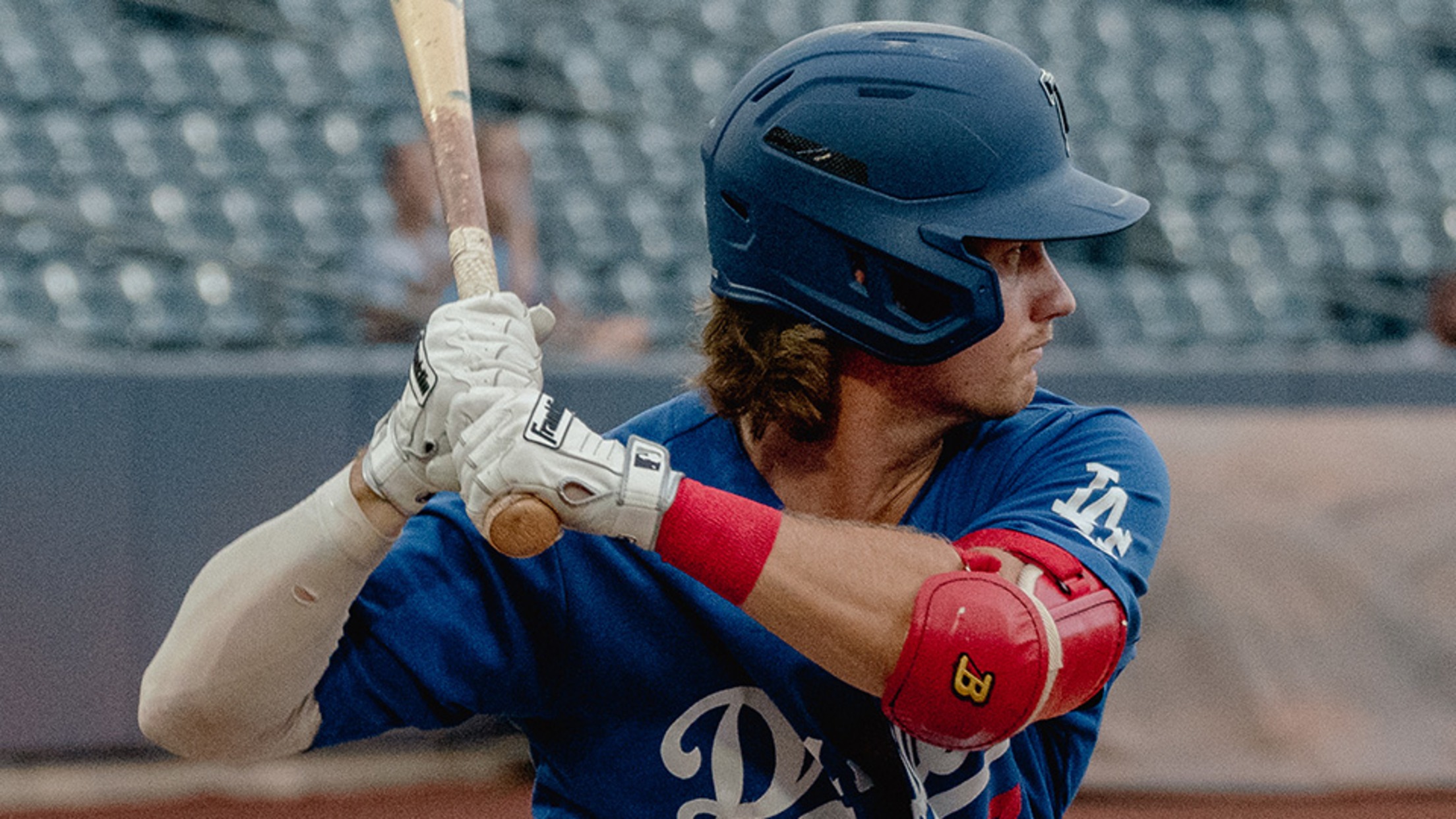 Jonny DeLuca hit his 5th home run for the Drillers and 23rd of the season in the ninth inning of Thursday's 4-2 win over Arkansas. (Rich Crimi)
TULSA, OK – The Tulsa Drillers got their second straight impressive performance from a starting pitcher on Thursday, but unlike the previous night, it led to a victory. Bobby Miller held Arkansas without a hit through the game's first four innings, and three first-inning runs for the Drillers held up
TULSA, OK – The Tulsa Drillers got their second straight impressive performance from a starting pitcher on Thursday, but unlike the previous night, it led to a victory. Bobby Miller held Arkansas without a hit through the game's first four innings, and three first-inning runs for the Drillers held up for a 4-2 win over the Travelers at ONEOK Field.
After John Rooney held the Travs hitless for four innings in a 7.1-inning outing in Wednesday's 6-2 comeback win for Arkansas, Miller showed why he his ranked as the top pitching prospect in the Los Angeles Dodgers system in Thursday's victory. The University of Louisville product retired the first 13 Arkansas batters in the game before former OSU infielder Kaden Polcovich doubled with one out in the fifth inning.
With Polcovich at second, Miller made his only mistake of the night when he allowed a two-run homer to Riley Unroe that trimmed a three-run Tulsa lead down to 3-2.
Miller allowed two more hits, giving up a two-out single later in the fifth and another two-out single in the sixth. He finished with a career high 11 strikeouts in 6.0 innings of work, allowing the two runs on just four hits. Just as impressively, he did not walk a batter.
The bullpen made sure Miller collected the game's victory, as trio of hurlers maintained the one-run lead over the final three frames. Nick Robertson worked a 1-2-3 seventh, and Jose Hernandez pitched around a two-out walk in a scoreless eighth inning.
Guillermo Zuniga finished it off with a quick and perfect ninth inning.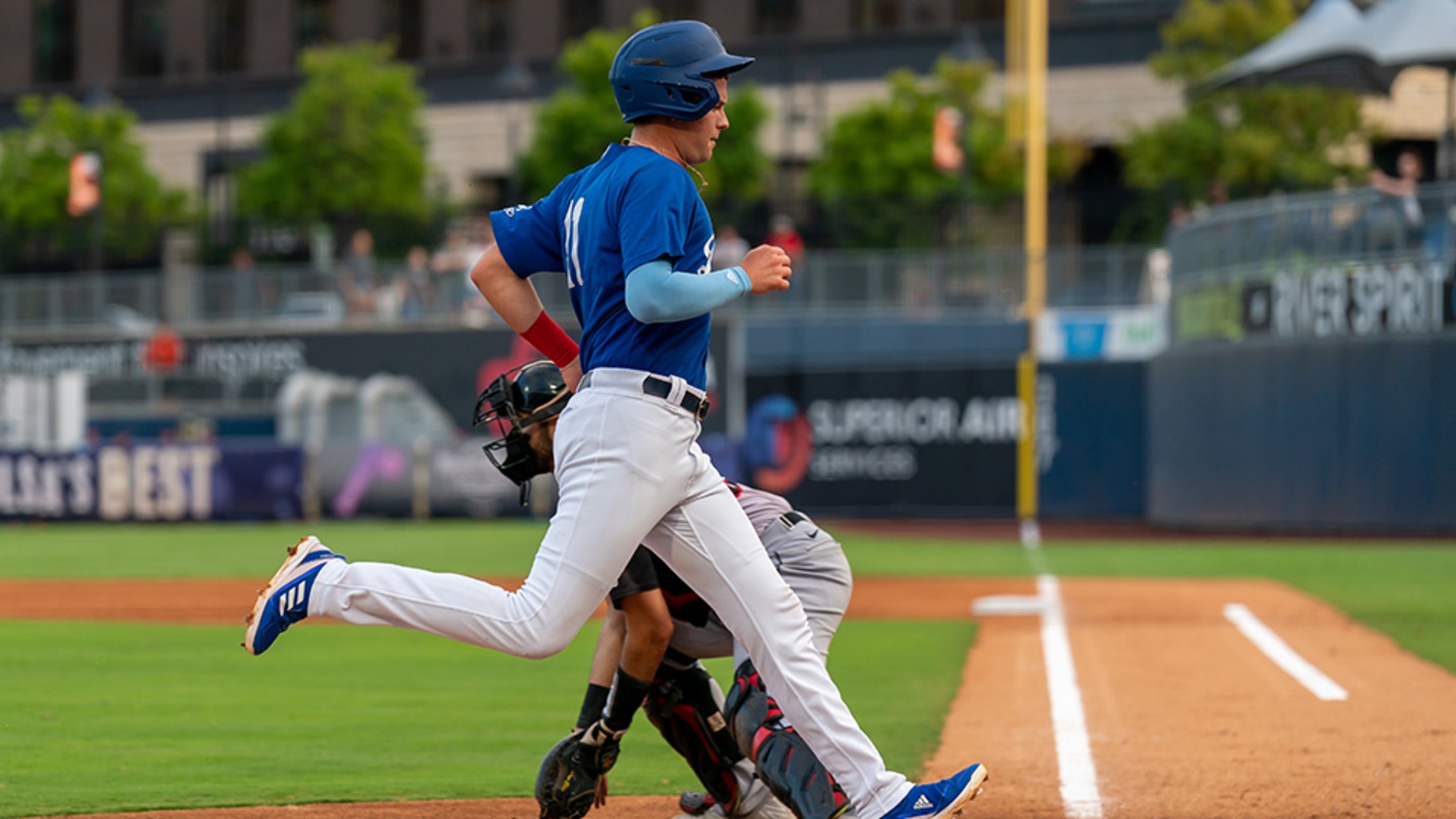 Tulsa's only offense came early with a three-run first inning. With one out, Ryan Ward grounded a single into centerfield. After a strikeout, Brandon Lewis belted his 13th home run of the season to open the game's scoring.
After the homer, Devin Mann walked and scored when Leonel Valera doubled into the left field corner, giving the Drillers a 3-0 lead that held until Unroe's homer in the top of the fifth inning.
Jonny DeLuca accounted for the fourth and final run in the bottom of the eighth inning with his fifth Double-A home run, a solo shot that hit the left field foul pole. Counting the 18 homers he had for Great Lakes, DeLuca has a total of 23 homers on the season.
HIGHLIGHTS AND HAPPENINGS:
*Miller threw a season high 96 pitches, 62 for strikes. It marked the fifth time in his last seven starts that he has topped 90 pitches thrown.
*After his nine-game hitting streak was snapped the previous night, Jonny DeLuca ensured that he started a new streak on Thursday when singled on a perfectly placed bunt in the bottom of the fifth.
*Robertson has been outstanding recently. He has allowed just one run in his last seven appearances, dating back to July 7, and has logged a 0.84 ERA in that stretch.
*Zuniga collected his 11th save of the year and is now a perfect 11 for 11 in save opportunities.
*The well-played game had just one error and two walks and took just 2 hours and 3 minutes to complete, making it the fastest Drillers game in six years. The last time they played a quicker nine-inning game came on opening night in 2016 in a 2-0 win at Corpus Christi.
UP NEXT: The two teams will continue their series on Friday night at ONEOK Field. Starting time is scheduled for 7:05 p.m. and the starting pitchers are scheduled to be:
Arkansas – RHP Stephen Kolek (4-9, 5.36 ERA)
Tulsa – LHP Alec Gamboa (9-0, 5.03 ERA)