Rooney's Stellar Performance is not Enough in Drillers Loss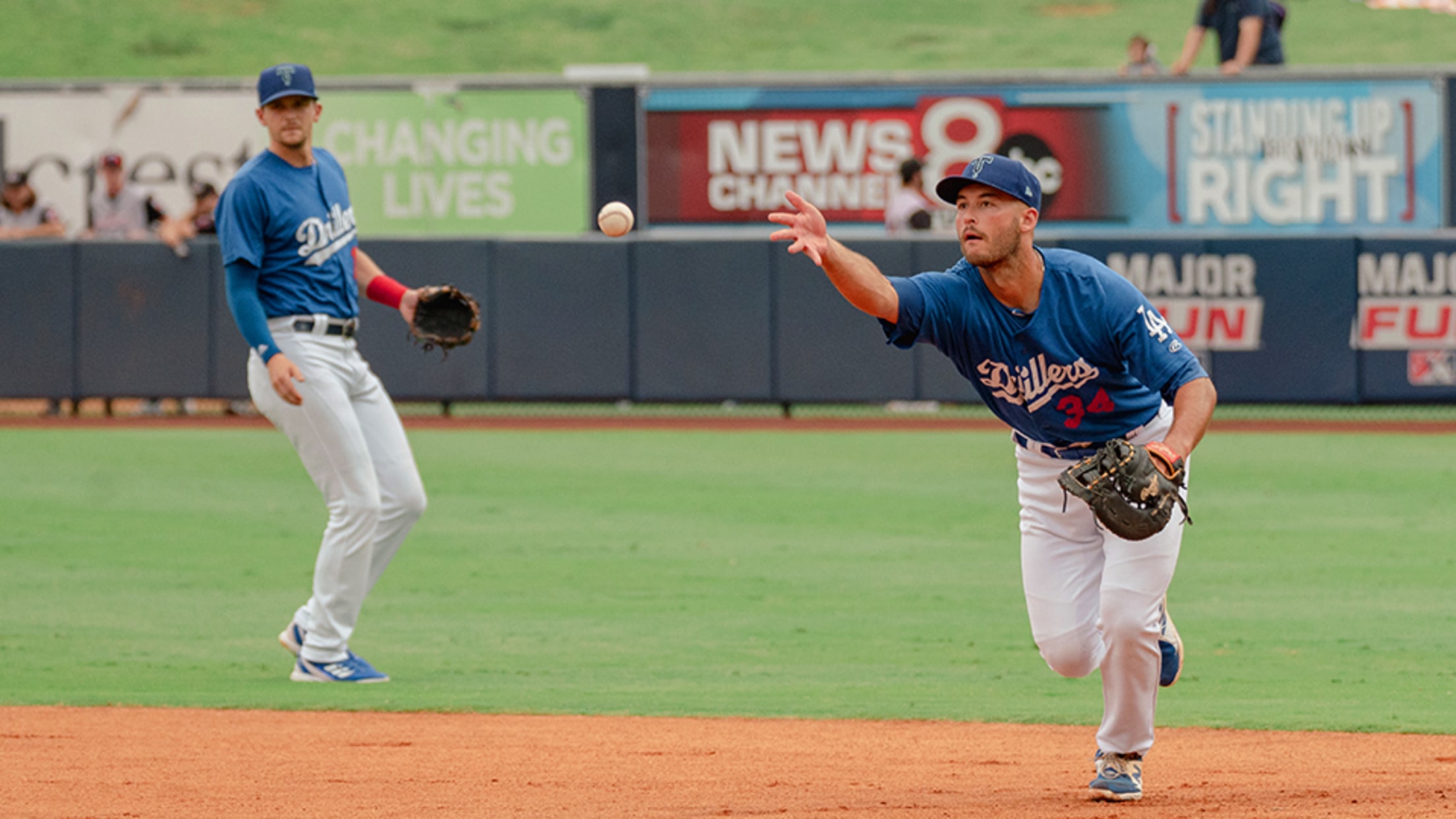 First baseman Justin Yurchak makes a throw to pitcher John Rooney during Wednesday's game at ONEOK Field. (Rich Crimi)
TULSA, OK – The Tulsa Drillers got one of their best pitching performances of the season from John Rooney on Wednesday night, but they were denied a win after a late rally from the Arkansas Travelers. Rooney tossed a gem for seven innings, and the Drillers carried a 2-0 lead
TULSA, OK – The Tulsa Drillers got one of their best pitching performances of the season from John Rooney on Wednesday night, but they were denied a win after a late rally from the Arkansas Travelers. Rooney tossed a gem for seven innings, and the Drillers carried a 2-0 lead into the eighth before things unraveled. The Travelers tied the game with two runs in the eighth and went ahead with four more in the ninth, claiming a 6-2 win at ONEOK Field.
Rooney had the Travelers baffled for the first seven innings as he recorded 21 outs while facing just 22 batters. The first hit off Rooney came in the fifth inning, but he promptly picked Cade Marlow off first base.
Rooney entered the eighth inning on cruise control with just 69 pitches thrown. His night finished after a single, a hit batter and an errant pickoff throw put runners at second and third. Manager Scott Hennessey turned to Gus Varland out of the bullpen, and on the first batter he faced, Matt Scheffler tied the game with a single.
In the eighth, the Drillers had a chance to possibly retake the lead with singles from Ryan Ward and Andy Pages, but both runners were thrown out at second trying to stretch the hits into doubles. A groundout ended the inning and sent the game to the ninth tied at 2-2.
The top of the ninth began with the Travs hitting consecutive singles, followed by a 3-6 force out at second base that put runners on first and third. Jake Scheiner brought the go-ahead run home with a single.
Austin Drury relieved Varland and got a ground out before four straight walks and an error gave the Travs three more runs and a 6-2 win.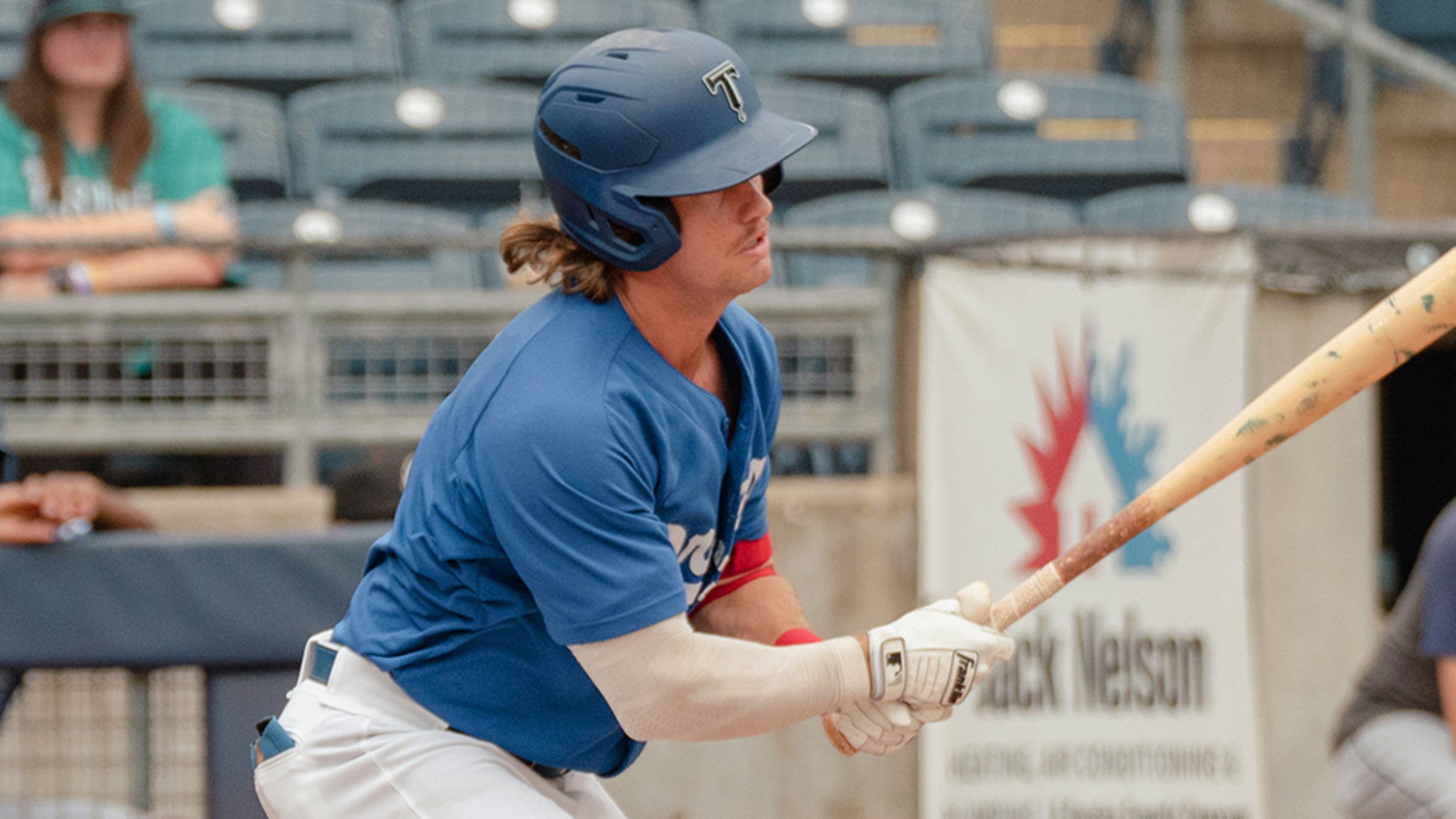 The Drillers two runs had come early in the game as Devin Mann drove in Justin Yurchak on a single in the second, and Pages plated Leonel Valera with a sacrifice fly in the third.
HIGHLIGHTS AND HAPPENINGS:
*Rooney finished by tossing 7.1 innings, which is the longest outing from a Tulsa pitcher this season. He recorded 22 outs and only faced 25 batters.
*Tulsa is now 3-3 when the game is tied, entering the final inning.
*Ward finished 3-4 and was the only Tulsa hitter with multiple hits.
*Jonny DeLuca's nine-game hitting streak was snapped with a hitless night.
*With two more errors in the game, the Drillers have recorded 21 in the past 15 games.
UP NEXT: The Drillers and Travelers will play game three of their six-game series on Thursday night at ONEOK Field. Starting time is scheduled for 7:05 p.m. and the starting pitchers are scheduled to be:
Arkansas – RHP Emerson Hancock (2-2, 2.15 ERA)
Tulsa – RHP Bobby Miller (4-4, 4.48 ERA)