Thomas' Early Slam Leads Drillers to Win Over Travs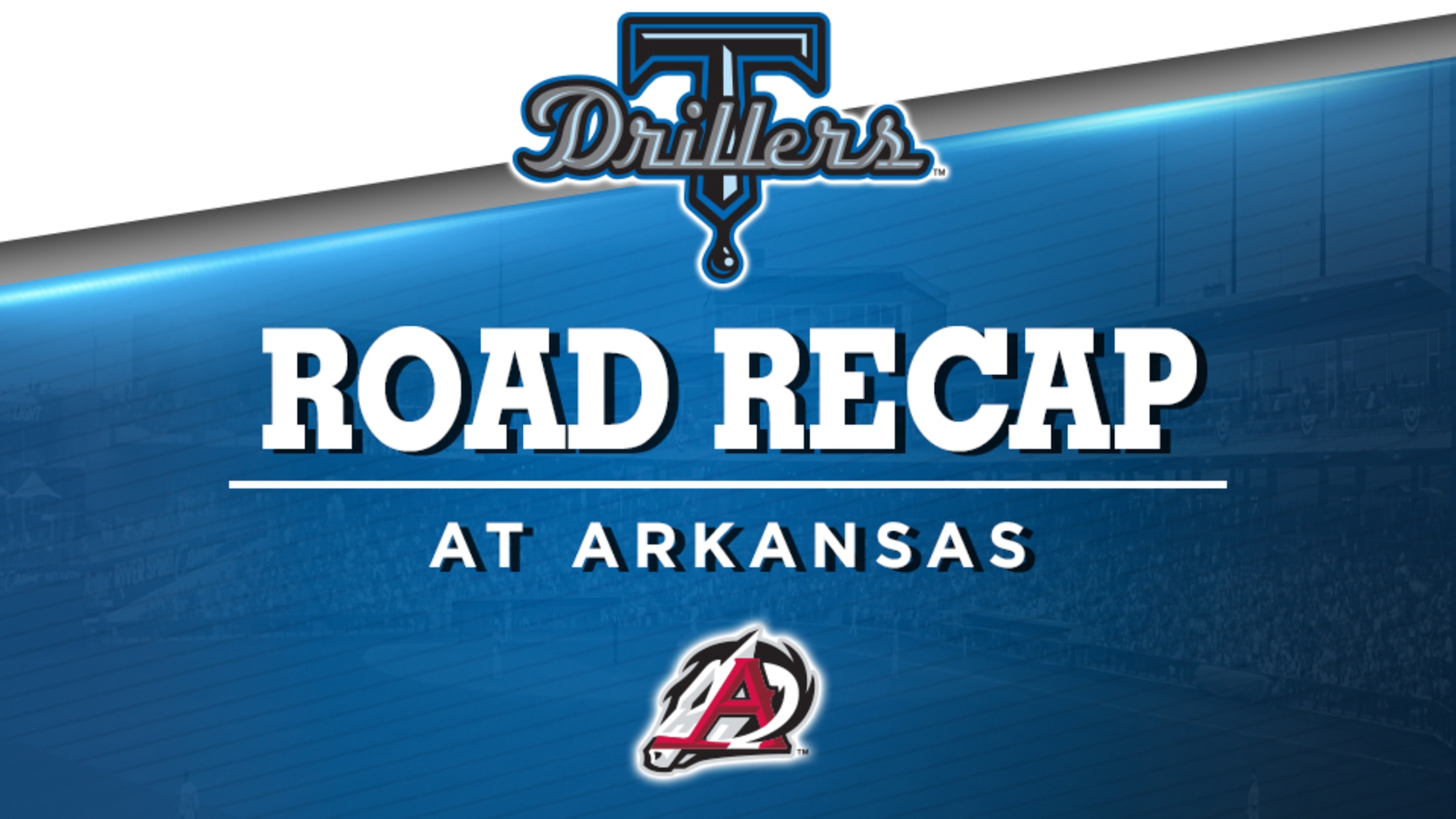 NORTH LITTLE ROCK, AR - An early grand slam by Cody Thomas was all the Tulsa Drillers needed in a 7-2 victory over the Arkansas Travelers Saturday night. Angelo Mora provided the rest of the offense by cashing in three RBI on a three-hit night. Four Drillers pitchers combined for 13
NORTH LITTLE ROCK, AR - An early grand slam by Cody Thomas was all the Tulsa Drillers needed in a 7-2 victory over the Arkansas Travelers Saturday night. Angelo Mora provided the rest of the offense by cashing in three RBI on a three-hit night. Four Drillers pitchers combined for 13 strikeouts and allowed only two unearned runs in the win.
GAME REPORT:
The Drillers jumped to a big lead right out of the gate. After a walk and a single started the game, Mora singled to knock in the first run of the game. Another single loaded the bases for Cody Thomas. On an 0-2 count, Thomas former University of Oklahoma quarterback blasted a drive over the right field wall to give Tulsa a 5-0 lead.
Arkansas answered with a pair of runs in the bottom of the first, but Tulsa got them right back in the top of the second. With runners at second and third with two outs, Mora came through again with a single that plated both runs, giving the Drillers a 7-2 lead.
Those were all the runs the Drillers needed, as four pitchers combined for a very good game. Yordy Cabrera got the start on the mound for Tulsa, and allowed only two unearned runs in his 3.2 innings. Nolan Long followed, recording four strikeouts in two innings, and Andre Scrubb continued on with 2.1 scoreless innings, also striking out four. Marshall Kasowski finished off the Drillers 7-2 victory with a scoreless ninth.
WHAT YOU MISSED:
The win gives the Drillers their 20th win of the season and moves to 1.5 games behind Arkansas for the Texas League North Division lead.
*Thomas' slam was his eighth homer of the year which is tied with three other players for the most in the Texas League. The other three are Gavin Lux, Zach Reks and Amarillo outfielder Edward Olivares.
UP NEXT: Tulsa at Arkansas, Sunday, May 12 at 2:10 PM at Dickey Stephens Park in North Little Rock, AR. RHP Mitchell White (1-0, 1.85 ERA) vs. LHP Anthony Misiewicz (1-2. 1.86 ERA).