Tulsa Drops Another Game to Hooks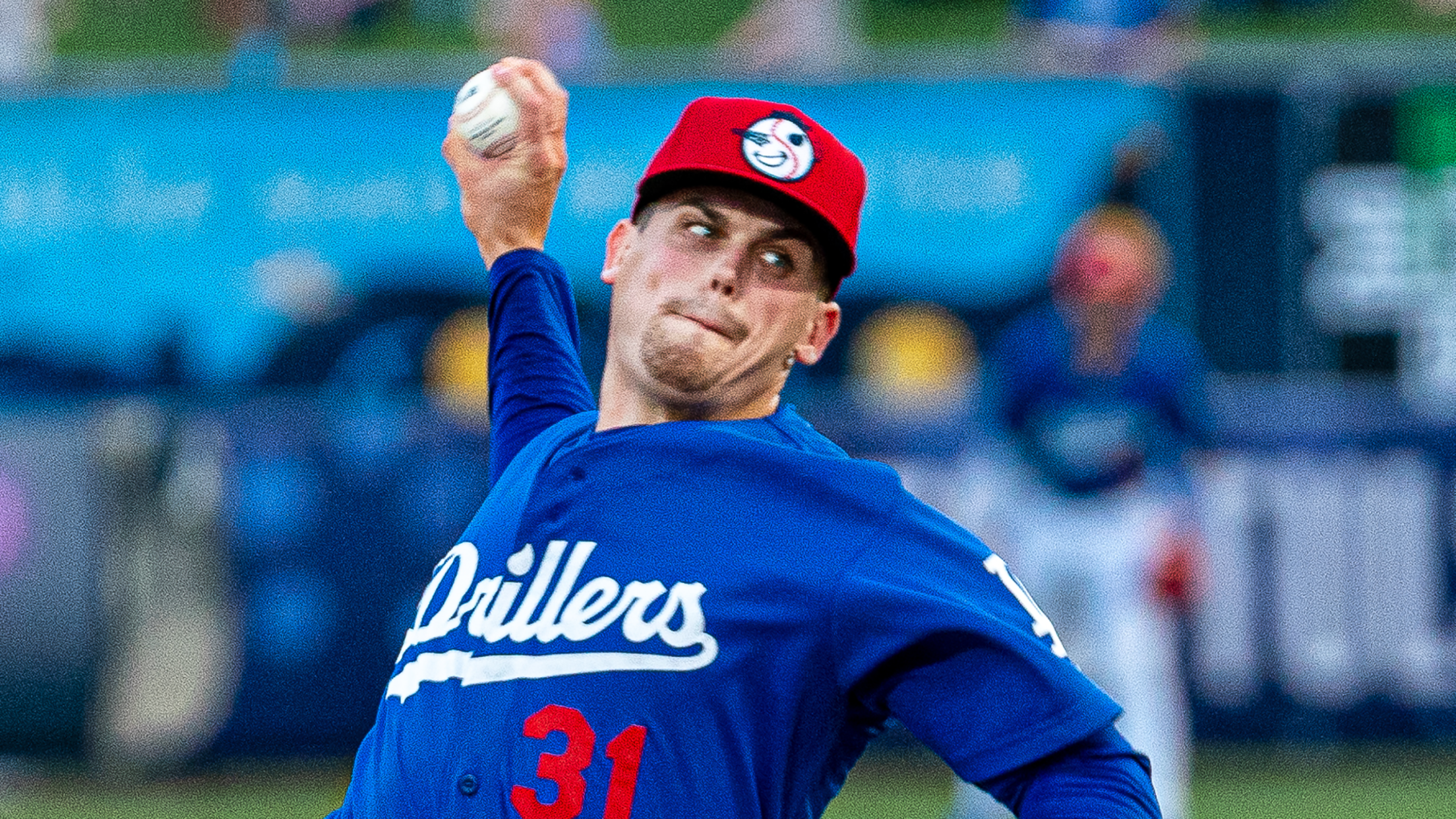 Landon Knack struck out nine Corpus Christi hitters in five innings on Thursday night. (Rich Crimi)
Corpus Christi, TX – The Tulsa Drillers offense continued to be in short supply on Thursday night. Since the departure of Jonny DeLuca and Andy Pages to Triple-A Oklahoma City, the Drillers have struggled to find an answer as they dropped game three to the Corpus Christi Hooks 4-1 at
Corpus Christi, TX – The Tulsa Drillers offense continued to be in short supply on Thursday night. Since the departure of Jonny DeLuca and Andy Pages to Triple-A Oklahoma City, the Drillers have struggled to find an answer as they dropped game three to the Corpus Christi Hooks 4-1 at Whataburger Field.
The loss is Tulsa's third to Corpus Christi and their fourth consecutive after winning five straight last week. The four-game skid matches their longest of the season.
The Hooks plated their first run in the third inning on Will Wagner's RBI double off the center field wall.
One inning later, Tulsa broke a 20-inning scoreless streak with the help of an error as Diego Cartaya touched home plate to tie the game at 1-1.
The Drillers got another great start on the mound on Thursday, this time from Landon Knack. Knack allowed three hits, one run and one walk with nine strikeouts in five innings as he continues to have one of the top ERAs in the Texas League at 1.59.
In the sixth inning, a double, agroundout and wild pitch allowed Corpus Christi to take a 2-1 lead.
The Hooks added two insurance runs with a two-run homer in the eighth inning from Joey Liperfido.
HIGHLIGHTS AND HAPPENINGS:
*Tulsa is now 6-9 in road games this season.
*The Hooks sixth inning run was just the second run allowed by Ryan Sublette in 10.2 innings pitched for the Drillers.
*Despite losing their first three games to the Hooks, Tulsa's pitching staff has struck out 37 hitters in those games.
*Drillers outfielder Yusniel Diáz played his first game since April 11 after his stint on the Injured List.
UP NEXT:
The Drillers will continue their six-game series against the Hooks with game four on Friday night at Whataburger Field. The starting pitchers are scheduled to be:
Tulsa - RHP Kyle Hurt (2-1, 1.42 ERA)
Corpus Christi - TBA