Tulsa Stops Late Rally to Defeat Corpus Christi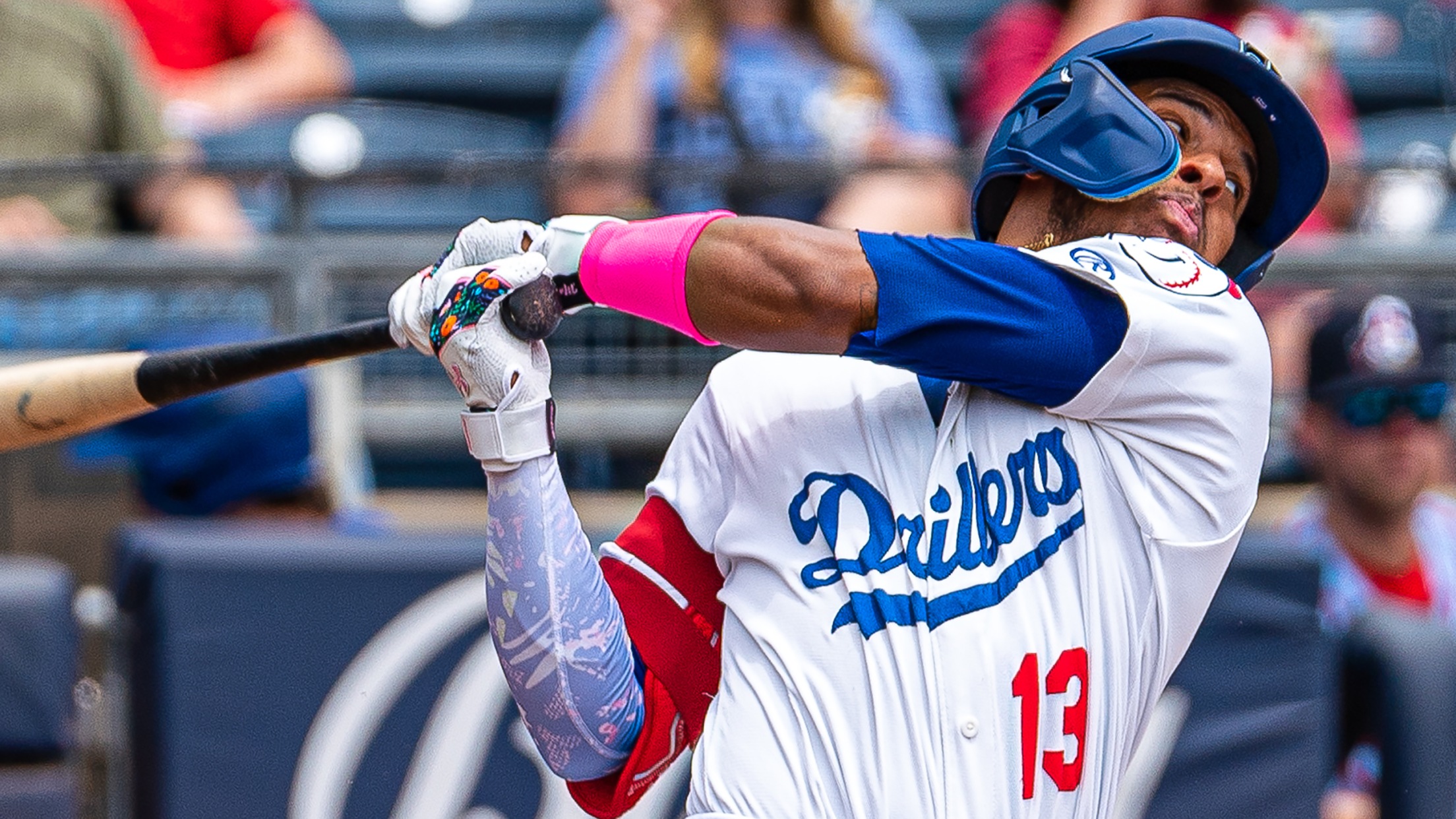 Jorbit Vivas hit an important solo home run in the Drillers win on Saturday night in Corpus Christi. (Rich Crimi)
Corpus Christi, TX– The Tulsa Drillers foiled a late rally from the Corpus Christi Hooks on Saturday night at Whataburger Field. After the Drillers scored four runs, the Hooks rattled off three unanswered and loaded the bases in the ninth inning, but Tulsa earned the 4-3 win as Jordan Leasure
Corpus Christi, TX– The Tulsa Drillers foiled a late rally from the Corpus Christi Hooks on Saturday night at Whataburger Field. After the Drillers scored four runs, the Hooks rattled off three unanswered and loaded the bases in the ninth inning, but Tulsa earned the 4-3 win as Jordan Leasure recorded the final out to record the save.
The win helped the Drillers avoid losing their second series of the season, as Tulsa is now 2-3 against the Hooks with one game left in their six-game series.
The Drillers scored the bulk of their runs in the third inning as they tagged Hooks starting pitcher Franny Cobos for three runs. With two outs and runners at first and second, Eddys Leonard hit a deep double to left-center field that plated both runners. Diego Cartaya followed with an RBI single that scored Leonard.
Jorbit Vivas added to Tulsa's lead in the fourth inning with his fifth home run of the season, giving the Drillers a 4-0 lead.
Nick Nastrini cruised through the first four innings before he exited with two outs in the fifth. Lefty John Rooney entered with a runner at second base, and he gave up a single to Will Wagner that produced Corpus Christi's first run.
The Hooks pulled closer in the eighth inning as Tulsa reliever Trevor Bettencourt allowed four hits. Drew Gilbert and Quincy Hamilton each drove in a run, making the score 4-3.
Hard-throwing right-hander Jake Pilarski was on the mound to begin the ninth inning. He recorded the first two outs but hit a batter and surrendered a walk. Manager Scott Hennessey turned to Leasure to record the final out, but a wild pitch put the tying run at third base and the winning run at second. Tulsa intentionally walked Gilbert to load the bases before Leasure struck out Shay Whitcomb to end the game.
HIGHLIGHTS AND HAPPENINGS:
*Nastrini gave up just three hits, one run and two walks while punching out five Hooks batters in his sixth start of the season.
*Rooney earned his third win of the year after holding Corpus Christi scoreless for 1.1 innings in relief of Nastrini.
*Braydon Fisher also had a scoreless outing as he worked a perfect seventh inning with two strikeouts.
*A big play occurred in the eighth inning when Whitcomb attempted to steal second base, thus drawing a throw from Cartaya behind the plate. The throw was cut off by Eddys Leonard, who returned the ball to Cartaya to tag out Gilbert trying to steal home. The out kept the Drillers one-run lead intact.
*Tulsa pitchers struck out 13 more batters on Saturday, increasing their total to 69 in five games against the Hooks. The staff's 69 strikeouts are the second most in minors for the week.
UP NEXT:
The Drillers and Hooks will play the final game of their six-game series on Sunday night, with first pitch scheduled for 5:05 p.m. at Whataburger Field. The starting pitchers are scheduled to be:
Tulsa – RHP River Ryan (0-1, 2.55 ERA)
Corpus Christi– LHP Colton Gordon (2-3, 4.73 ERA)