2020 Aberdeen IronBirds Coaching Staff Announced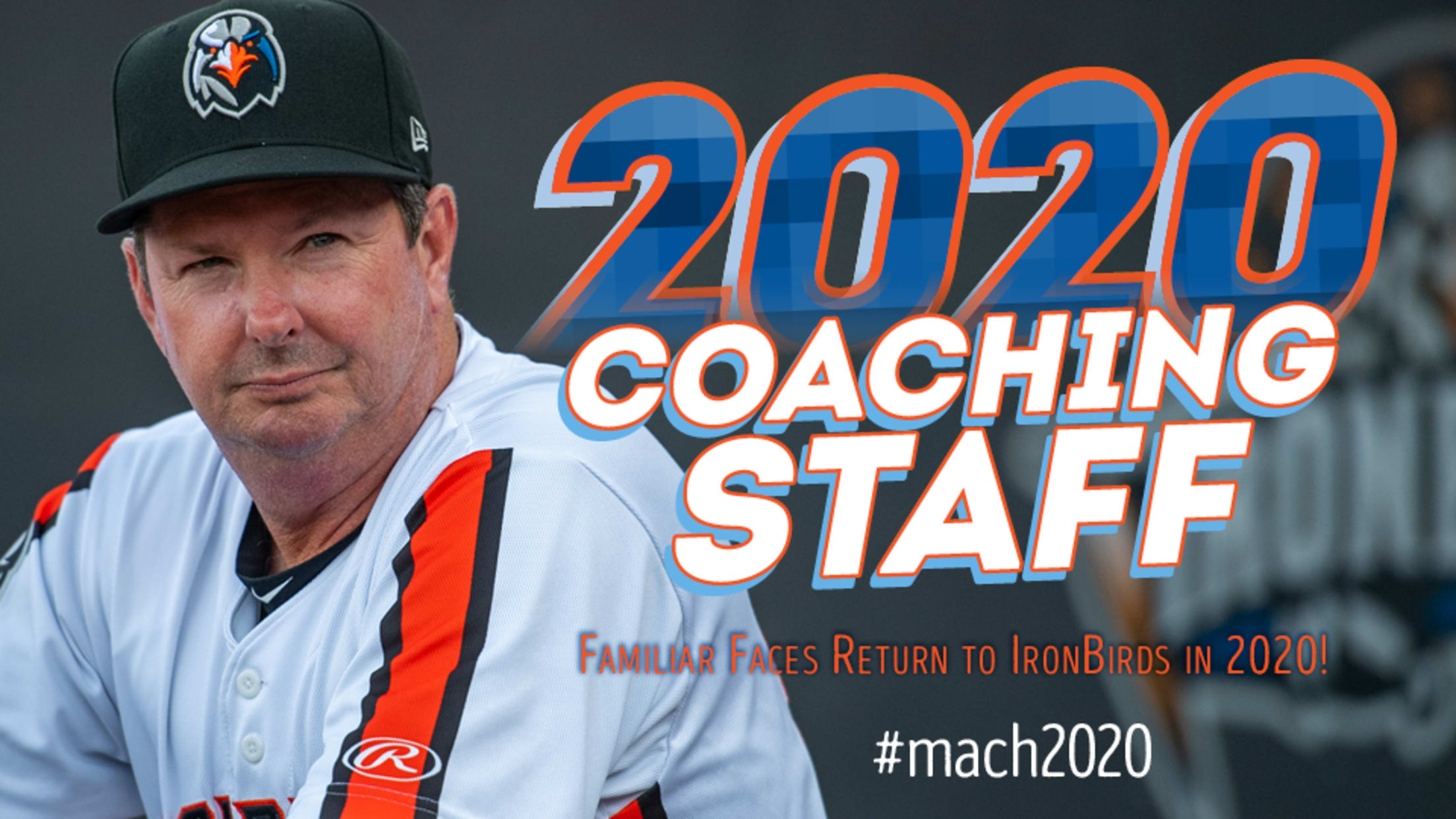 2020 IronBirds Coaching and Player Personnel Staff AnnouncedIronBirds coaching and training staff set to have both new and familiar faces in the dugout for 2020 New York-Penn League SeasonAberdeen, Md. (November 23, 2019) - The Aberdeen IronBirds, Class A short-season affiliate of the Baltimore Orioles have their coaching staff set
2020 IronBirds Coaching and Player Personnel Staff Announced
IronBirds coaching and training staff set to have both new and familiar faces in the dugout for 2020
New York-Penn League Season
Aberdeen, Md. (November 23, 2019) - The Aberdeen IronBirds, Class A short-season affiliate of the Baltimore Orioles have their coaching staff set for their 18th season. Highlighting the announcement of the coaching staff, fans will be able to welcome back Kevin Bradshaw, the skipper from the 2019 campaign who will be entering his fourth season with the club. Overseeing a record-breaking season this past summer, Bradshaw will be eager to build upon that success and move the IronBirds forward as he is joined by a host of coaches and staff appointed by the Baltimore Orioles during the offseason.
Coming to Leidos Field at Ripken Stadium this summer, the Baltimore Orioles have appointed the following:

Joe Haumacher - Pitching Coach, formerly Pitching Coach with Dixie State University Baseball program

Anthony Villa - Hitting Coach, former Minor League Baseball player in the Texas Rangers organization
Branden Becker - Fundamentals Coach, former Minor League Baseball player in Baltimore Orioles organization playing six games for Aberdeen in 2017

Joseph Botelho - Development Coach, player development with Baltimore Orioles since 2016

Gary Smith - Athletic Trainer, entering his third season as IronBirds athletic trainer
With still just over 200 days until professional baseball is played at Leidos Field at Ripken Stadium again, IronBirds fans can rest assured that the team is in the reliable and familiar hands of Manager Kevin Bradshaw. The 2020 IronBirds season will begin on Thursday, June 18th as the IronBirds and new coaching staff take on the three-time New York-Penn League champions, the Hudson Valley Renegades. Being so close to a playoff berth in 2019 has left fans, IronBirds players, and coaches eager for more as the continued growing culture of success in Aberdeen will be carried forward by the new coaching regime in 2020.
Season ticket packages and mini-plans are now available for the 2020 season and can be purchased through the IronBirds website or over the phone through ticket representatives happy to assist. Be on the lookout for upcoming news and team promotional announcements early into the New Year. As another summer of great ballpark fare, thrilling baseball action and the best fireworks in Harford County approaches, fans will not want to miss out on the excitement already building towards Leidos Field at Ripken Stadium for the summer of 2020.