'Birds Battle Back in Comeback Win
Seven runs in the final three innings brings 8-4 win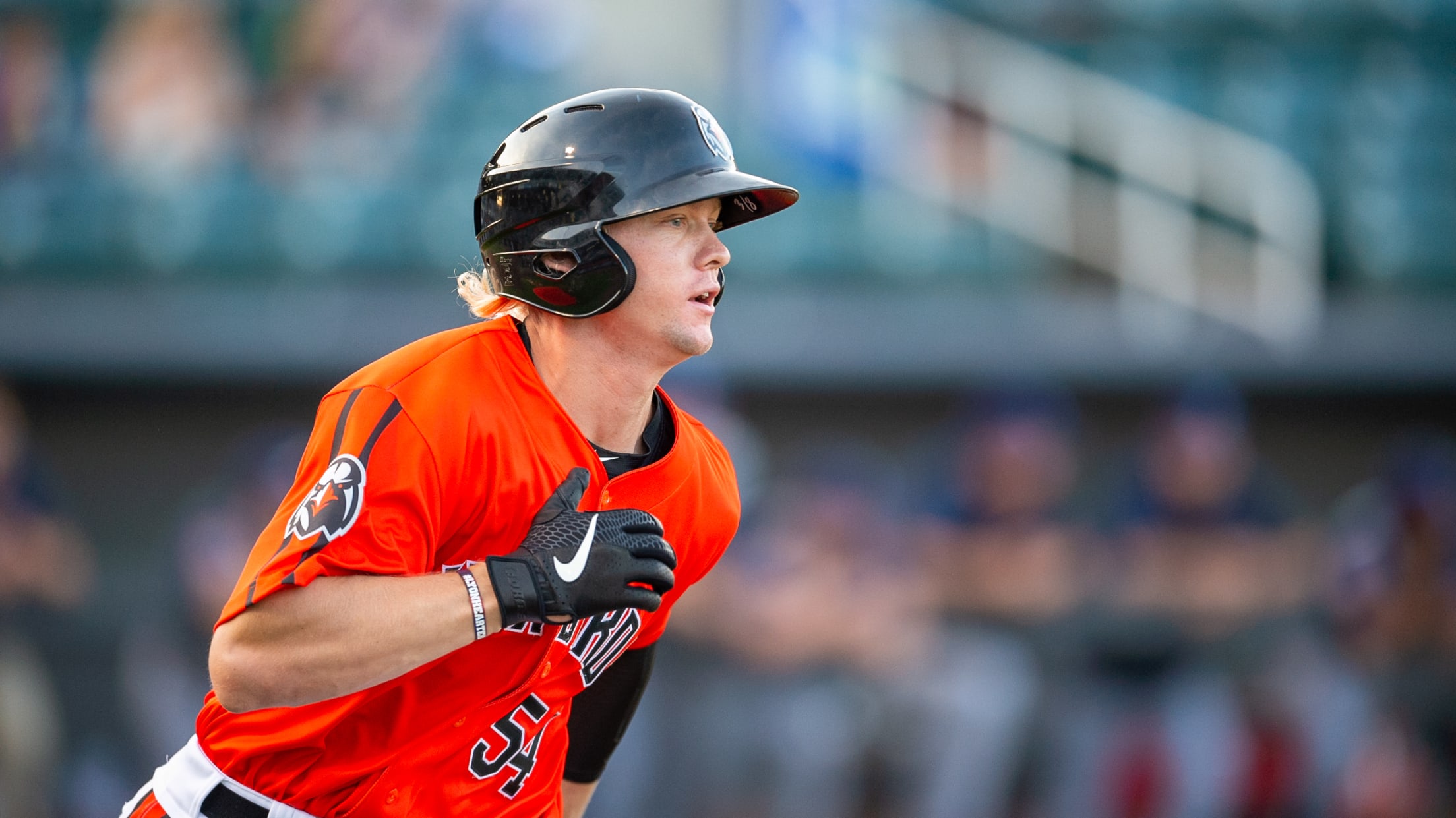 The Aberdeen Ironbirds play ball at Leidos Field at Ripken Stadium in Aberdeen MD. (J. Kelley Dentry)
Morgantown, WV (July 10th 2019) - Aberdeen came back once again in a victory on Wednesday in West Virginia. They were down three heading into the 8th, and scored seven runs before the game was over to win 8-4 in 10 innings.W: Kyle MartinL: Alec Rennard BIG MOMENTS Top of the
Morgantown, WV (July 10th 2019) - Aberdeen came back once again in a victory on Wednesday in West Virginia. They were down three heading into the 8th, and scored seven runs before the game was over to win 8-4 in 10 innings.
W: Kyle Martin
L: Alec Rennard

BIG MOMENTS

Top of the 6th inning: Kyle Stowers and Toby Welk had back to back hits. Welk's was an RBI to make it 1-0.
Bottom of the 6th: West Virginia scored three runs on four hits, and added a fourth in the 7th to make it 4-1.
8th inning: Tristan Graham made it close with his first homer of the year, it was a two run shot to make it a one run game
9th inning: The battle back birds struck again, tying the game on a Sac Fly RBI for Welk.
10th inning: Aberdeen exploded with four runs on five hits, highlighted by Ian Evan's triple that scored two runs. Shelton Perkins closed it, and Aberdeen won it 8-4.
KEY IRONBIRDS CONTRIBUTORS
Ryan Conroy: QS, 6.0 IP, 6 H, 3 R, 4 K

Tristan Graham: 2-for-5, HR, 2 RBI

Ian Evans: 2-for-5, 3B
NEWS & NOTES
Welk had his second straight multi hit game.

Aberdeen is now 3-3 in extra inning games after winning three in a row.

Through 25 games, Aberdeen is 13-12 and above .500 for the first time in a month.
WHAT'S NEXT
IronBirds at Blackbears, Thursday 6:35 P.M.
Monongalia County Ballpark - Morgantown, W.V.