Appalachian League announces 2018 All Star Team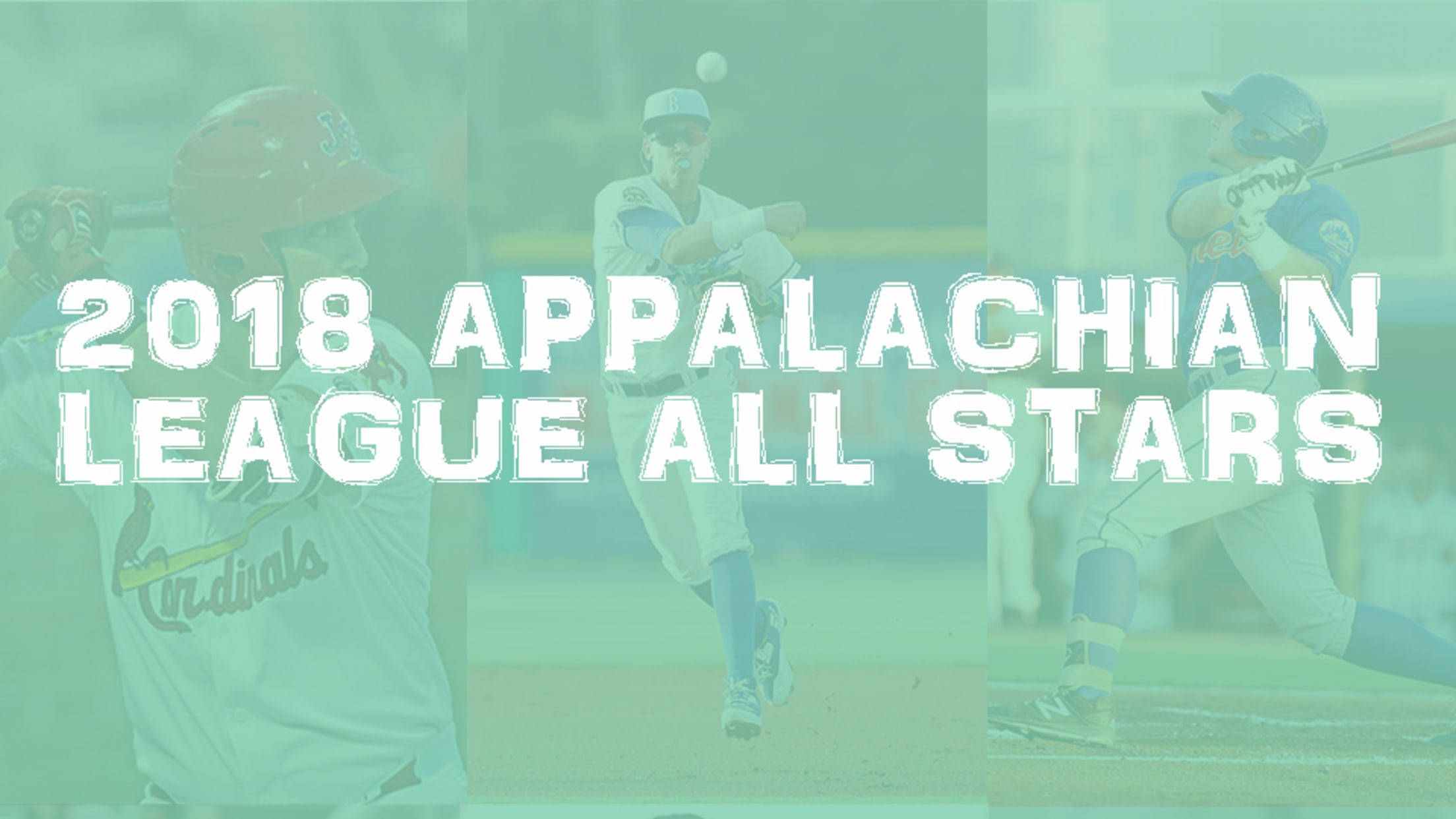 REDINGTON SHORES, Fla. - The Appalachian League today announced its 2018 All Star Team highlighted by Player of the Year Wander Franco (Princeton) and Pitcher of the Year (Dilmer Mejia). The 14-man squad is made up of representatives from seven Appalachian League organizations - Princeton (4), Bluefield (3), Johnson City
REDINGTON SHORES, Fla. - The Appalachian League today announced its 2018 All Star Team highlighted by Player of the Year Wander Franco (Princeton) and Pitcher of the Year (Dilmer Mejia). The 14-man squad is made up of representatives from seven Appalachian League organizations - Princeton (4), Bluefield (3), Johnson City (2), Kingsport (2), Bristol (1), Danville (1), and Elizabethton (1). Rays manager Danny Sheaffer was also named Manager of the Year.
Franco, a two-time Appalachian League Player of the Week recipient, earned Player of the Year honors after posting a .374 batting average on the season (as of August 23) and recording a hit in 47 of 55 games played, including a league-best 25 game hitting streak. Franco currently leads the league in average (.374), hits (80), RBI (56), and total bases (136). Tampa Bay signed the 17-year old - their no. 4 prospect - to a minor league contract on July 2, 2017.
Danville's Mejia was named Pitcher of the Year after ranking in the top three in the Appalachian League in wins (5), ERA (2.71), innings pitched (63.0), and games started (12) as of August 23. Mejia tallied three starts of six-plus innings without surrendering a run for the Braves this season and has had an ERA below 3.00 for the entire 2018 campaign. Atlanta signed the southpaw, 21, to a minor league contract on July 9, 2013.
Sheaffer was recognized as Appalachian League Manager of the Year in his sixth season at the helm in Princeton. He has led the Rays to a 39-20 (.661) record and a two-game lead atop the Appalachian League East. Under Sheaffer's leadership, Princeton has secured a playoff birth for 2018 and also landed four players on the 2018 League All Star Team.
The complete 2018 Appalachian League All Star Team is as follows: C Roberto Alvarez (Princeton), 1B Chris Williams (Elizabethton), 2B Luis Santana (Kingsport), 3B Nolan Gorman (Johnson City), SS Wander Franco (Princeton), U-INF Connor Hollis (Princeton), DH Alejandro Kirk (Bluefield), U-OF Guillermo Granadillo (Kingsport), OF Jonah Davis (Bristol), OF Jordan Qsar (Princeton), OF Cal Stevenson (BLU), RHP Tommy Parsons (Johnson City), LHP Dilmer Mejia (Danville), Relief P (Sean Rackoski), and manager Danny Sheaffer.