Binghamton Rumble Ponies to Play as "Cóndores de Binghamton" as Part of 2023 Copa de la Diversión Event Series
Cóndores de Binghamton will take the field for select games during 2023 Season as part of MiLB national season-long campaign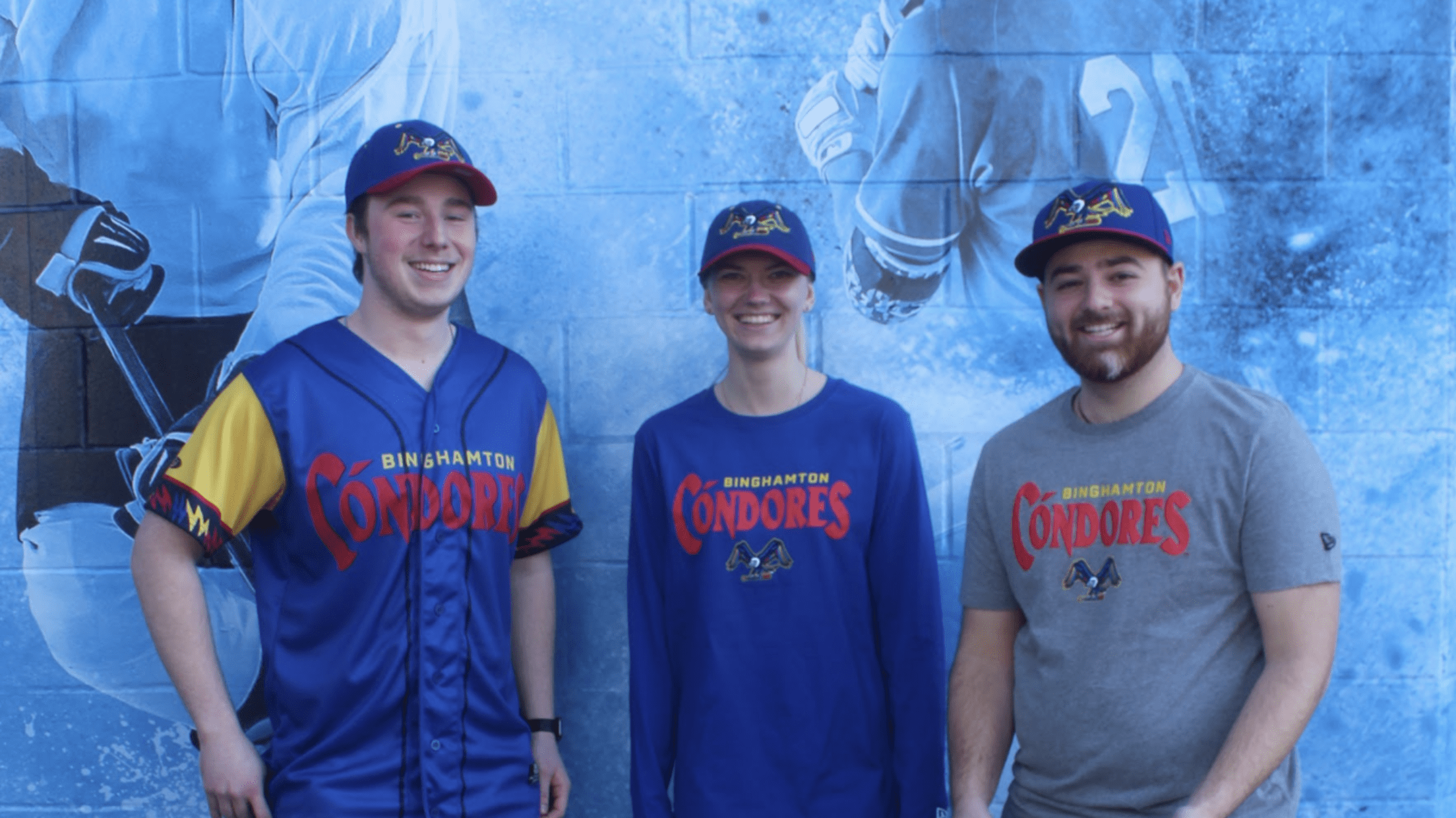 BINGHAMTON, NY – The Binghamton Rumble Ponies are proud to participate as the Cóndores de Binghamton as part of Minor League Baseball's Copa de la Diversión event series. Cóndores de Binghamton will take the field on three occasions – Friday May 12th , Thursday July 20th, and Friday September 15th
BINGHAMTON, NY – The Binghamton Rumble Ponies are proud to participate as the Cóndores de Binghamton as part of Minor League Baseball's Copa de la Diversión event series. Cóndores de Binghamton will take the field on three occasions – Friday May 12th , Thursday July 20th, and Friday September 15th – and tickets are available now by visiting here.
The Rumble Ponies are proud to be one of 95 on-field Hispanic identities across Minor League Baseball (MiLB) as part of MiLB's national season-long campaign. Through the success of the Copa program, now in its sixth season, MiLB has solidified its commitment to the long-term growth of its U.S. Latino/a communities and its diversity and inclusion efforts across the country.
Whether patrolling the mountain cliffs of the Andes or the hills of the Southern Tier, the condor inspires awe in all who see it. Cóndores de Binghamton are majestic, graceful, and athletic birds, evoking the ballplayers who call Binghamton home. The colors of the uniforms of Cóndores de Binghamton honor the flags of Venezuela, Colombia, and Ecuador, nations where baseball is a treasured sport and where so many great players in the minor and major leagues hail from.
Copa de la Diversión apparel is now available! Shop the Lourdes Armory Team Store online at rumbleponies.milbstore.com or visit us in-person! The Lourdes Armory Store is open Monday through Friday from 9:00 am – 5:00 pm.
Season Tickets, flex books and individual game tickets are currently on sale and can be purchased by visiting the Visions Federal Credit Union Starting Gate Box Office at Mirabito Stadium, on the phone at (607)-722-FUNN, or on our website www.bingrp.com
The Rumble Ponies open the 2023 season on the road against the Portland Sea Dogs (Boston Red Sox Double-A Affiliate) on Thursday April 6th, with the home opener on Tuesday, April 11th against the Somerset Patriots (New York Yankees Double-A Affiliate) at 6:35 PM with Miller Auto Team fireworks following the game.