Former College Roommates Reunited with Baysox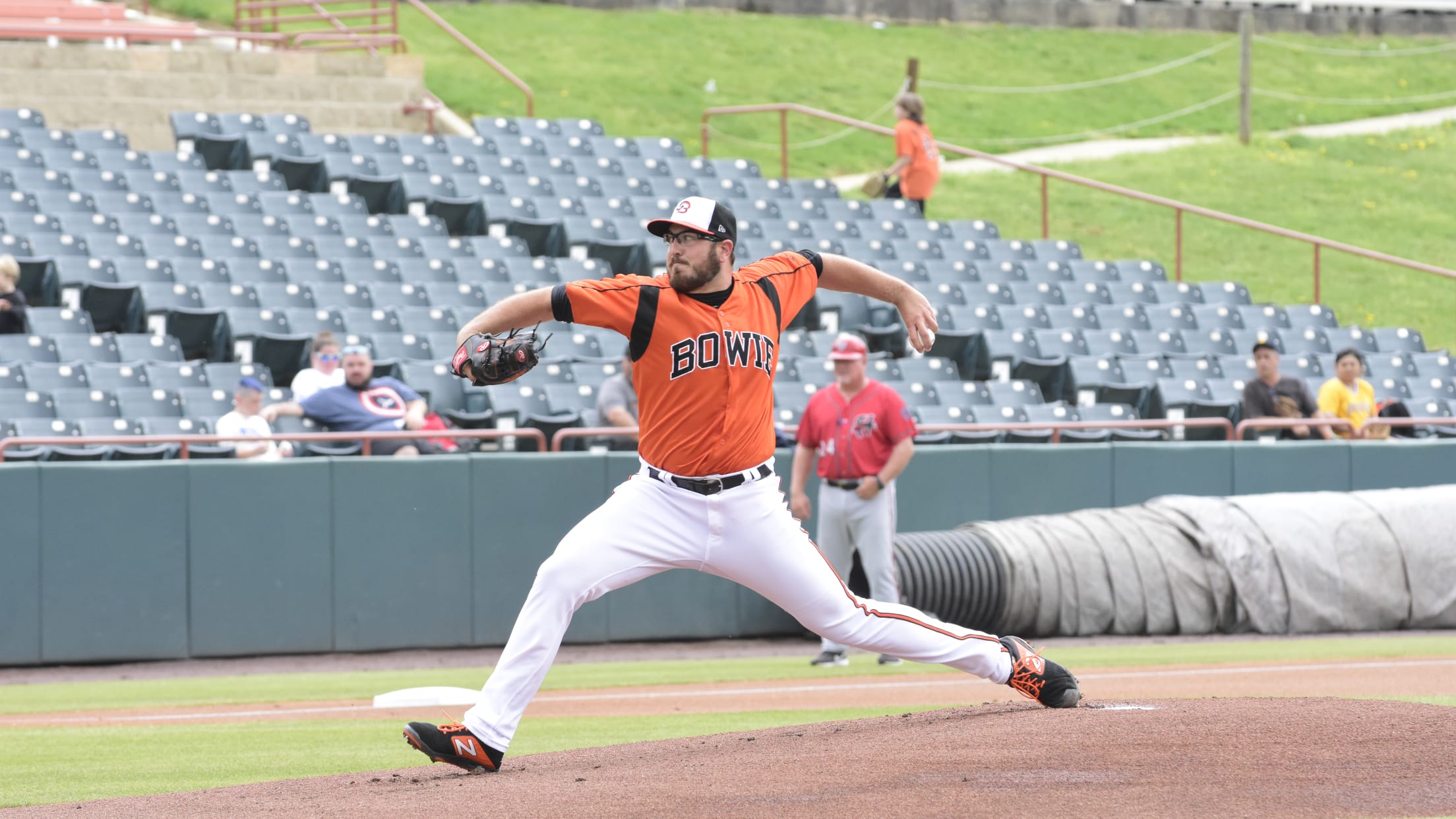 It took the continued improvement up the ladder for pitcher Zac Lowther to land in Bowie this season.For Rylan Bannon, the switch to the Baysox came in a trade last July from the Los Angeles Dodgers.No matter the impetus, the former roommates and teammates at Xavier University in Cincinnati have
It took the continued improvement up the ladder for pitcher Zac Lowther to land in Bowie this season.
For Rylan Bannon, the switch to the Baysox came in a trade last July from the Los Angeles Dodgers.
No matter the impetus, the former roommates and teammates at Xavier University in Cincinnati have been reunited this spring at Prince George's Stadium. Lowther is one of the top Baysox starters while Bannon is a hard-hitting infielder.
Lowther was with the Class-A Advanced Frederick Keys in the Orioles system last year when Bannon was part of the deal that sent Manny Machado to the Dodgers.
"I think he actually texted me right after he heard," said Bannon, standing outside of the Baysox clubhouse before a recent game. "We were roommates all through college and good friends. It is definitely awesome to be back here playing with him.
"As you move through the organization, you play with a ton of players. We were both fortunate to get sent here this year and we are happy about it."
Lowther and Bannon were teammates for three years at Xavier and were part of two titles teams in the Big East conference. The 2016 title came at Ripken Stadium in Aberdeen.
The lefty pitcher from Brooklyn Heights, Ohio was glad for the trade that brought Bannon into the Baltimore fold, along with several other top prospects.
"That was awesome," Lowther said of Bannon joining the Baltimore system. "We basically picked up where we left off. I love having him around me and playing defense for us. His bat speaks for itself."
Bannon hit 20 homers and was the MVP in the Class-A Advanced California League last season before he was traded by the Dodgers to the Orioles.
The right-handed hitter smashed two homers with three doubles in his first 10 games with the Baysox this spring.
Lowther was the Jim Palmer Minor League co-pitcher of the year in the Orioles system last year when he was 8-4 with a 2.18 ERA split between Class-A Delmarva and Frederick. He shared the award with lefty Keegan Akin, who won 14 games for Bowie last year and began this season at Triple-A Norfolk.
In his first start for the Baysox, Lowther went five scoreless innings and allowed just two hits against Harrisburg. In his second start, at home April 14 versus the Senators, he gave up two runs in four inning and was 1-0, 2.00 in his first two outings.
"Zac was a guy in Delmarva who was pretty good," Baysox manager Buck Britton said. "He is a guy that throws a lot of strikes and gets a lot of outs with his fastball. Hopefully, he will be a guy that is consistent for us. He throws strikes. When you roll him out there, he throws strikes. With him, it is all about consistency."
Lowther spent this past winter working out in Ohio and then headed to the University of Central Florida and worked out with assistant coach Nick Otte, with whom he used to work at Xavier.
"He opened up the facilities and let me use them. All of the facilities are awesome," Lowther said of UCF, near downtown Orlando.
And what about the jump from Single-A to Double-A?
"I don't think the biggest jump will be on the field," Lowther said. "It will be in my head. These hitters are one step away from the big leagues."
Bannon, from Joliet, Illinois, was drafted in the eighth round in 2017 by the Dodgers out of Xavier.
"He plays hard (and) he has some pop for a little guy," Britton said of Bannon. "He is a versatile guy who can play second and third. Just to add to his value, versatility is important."
The Baysox have another connection to Xavier: Director of Sponsorships Matt McLaughlin is a graduate of the school.
Editor's note: David Driver is a free-lance writer from Cheverly who has covered the Baysox since their inception. He has contributed to Baseball America, milb.com, Baseball Digest and Orioles Magazine. He can be reached at davidsdriver.com and @DaytonVaDriver.