Man at Work
Hard work beats talent when talent doesn't work hard.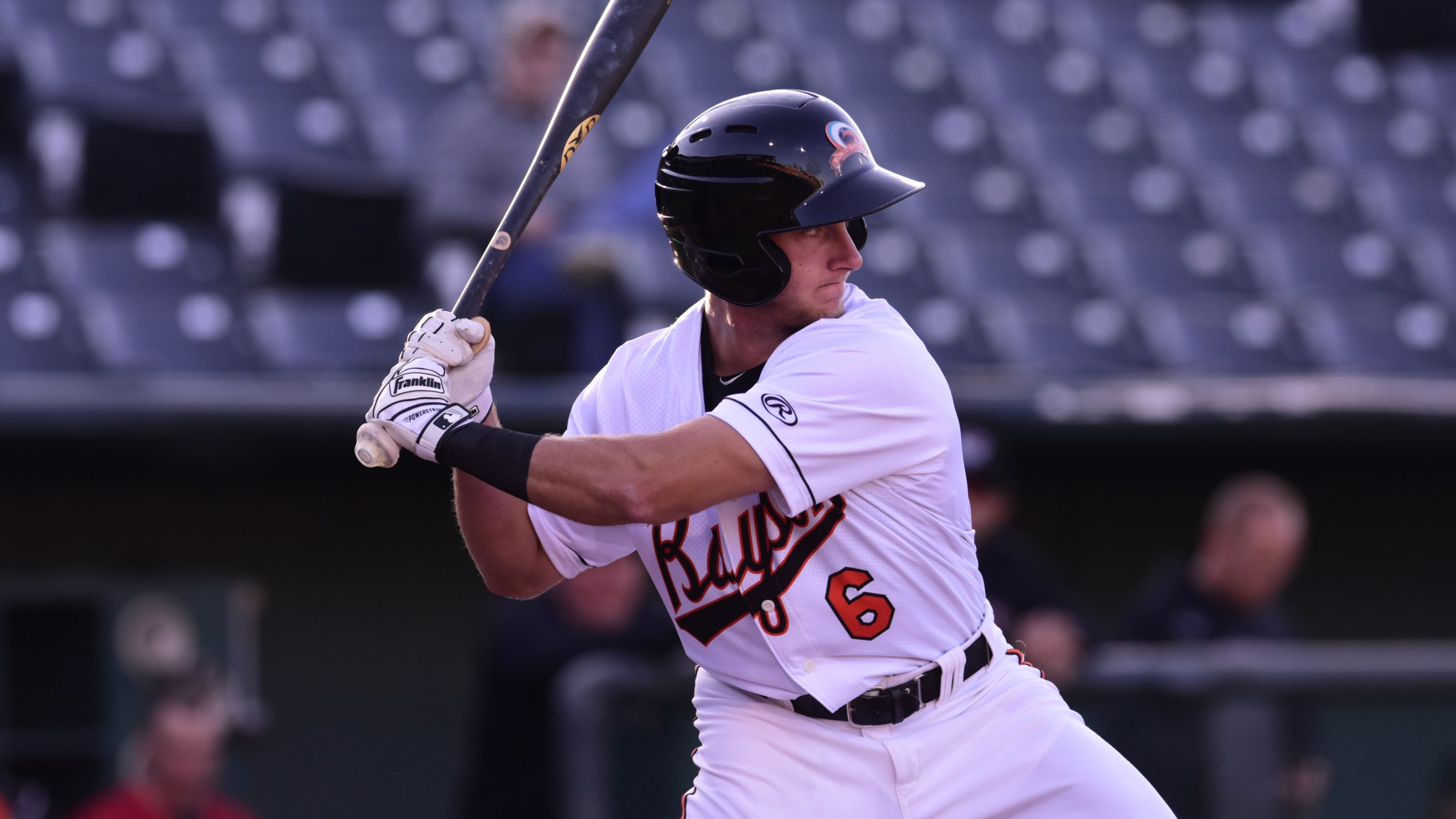 On the banks of the Des Plaines River lies Joliet, Illinois' third largest city. The emergence of the railroads, as well as the booming stone quarries and steel mills, helped transform the city into an industrial power around the turn of the 20th century.The city's people reflect the traits of
On the banks of the Des Plaines River lies Joliet, Illinois' third largest city. The emergence of the railroads, as well as the booming stone quarries and steel mills, helped transform the city into an industrial power around the turn of the 20th century.
The city's people reflect the traits of this Midwestern city: hard-working, self-starting, determined to get the job done during potentially tough times.
Take Joliet's own Rylan Bannon. His mom started a day care center in their basement before he was born, with a move to a separate building coming because of the day care's growth. His dad owns his own extermination business.
"They're both very hard workers," said Bannon. "They're both self-employed and they put food on the table every single night for us."
As the youngest of three, the future Baysox infielder realized that nothing was going to be handed to him without putting in the necessary work and effort. Even at a very young age, Bannon's drive to be successful in sports started close to home.
"My dad played football and tennis, my mom played hockey in high school (and) both of my sisters danced," said Bannon. "Once I got around 10 years old, I started getting into hockey and it was hockey and baseball until college.
"As young as I could remember, Dad would catch and hit balls in the backyard. He got me into tee-ball and it took off from there."
For Bannon, the combination of the two sports provided an enjoyable contrast, with the tempo of hockey mixing nicely with the attention to detail that baseball provides.
"Hockey was always more of an offseason thing for me, but i loved it," said Bannon. "It was that good break from baseball. Baseball is a mentally challenging game, while hockey is more fast-paced and you can fly around a bit more. That's why I always enjoyed doing that in the offseason: it gave me a little break from the mental stress of baseball.
With that said, it's that mental challenge which motivated young Bannon to the point of picking baseball as his main sport of choice.
"It's fun to see all the strategies that the coaches can play," said Bannon. "It's definitely enjoyable to see how the game of baseball has evolved and how all the strategies are changing each year at a time. You play the numbers a bit, and sometimes it works (while) sometimes it doesn't. I think that's fun.
"There was a time where I wanted to play hockey over baseball. I had a lot of discussions about it with my parents (and) I decided to stick it out through high school. Once high school baseball started taking off, I had some good years and really start to enjoy the game of baseball."
The decision to stick with baseball ended up paying off. While playing fall ball for the Cangelosi Sparks in nearby Lockport, Illinois, a tournament in Louisville, Kentucky, provided Bannon with a next step in a baseball career.
"My coach gave me a call after our game and said 'one of Xavier's coaches was going to call you. Be ready to talk to him,'" said Bannon. "At the time, I knew nothing about Xavier University. I wasn't sure where it was. I got a call from the coach, and that was the first interest from them. I did some research online and they got me on campus a couple weekends later.
"They walked me around the facilities and I fell in love with everything. The coaching staff was unbelievable and I was very blessed to go there. They were really good at (not just) developing players, mentally and on the field, (but also) as young men and getting into their future."
As a new Musketeer, Bannon discovered the importance of playing through struggle and adversity. Playing in 48 of the team's 53 games, Bannon raised his batting average 50 points to .241 in Big East Conference play, but that first year in Cincinnati wasn't easy.
"Coming out of high school, it's kind of cool going to a Division 1 college, but you get there and you're there with a bunch of other Division 1 athletes," said Bannon. "You're a freshman with a bunch of older guys, and that growing-up period is huge. You're not really 'the man' anymore. You go in there and you have to grow up a little bit and learn some hard lessons."
Thankfully for the infielder, he had the backing of his coaches who believed in him throughout the process.
"(During) my freshman year, they knew I was going to be good, so I played a lot and was not good," said Bannon. "I had a really bad year. They had the faith in me (and) kept me in the lineup every day. That was probably the best worst time ever because I was developing and I was learning. I wasn't having much success, but I was taking in a lot of information, while learning how to cope with not having success all the time.
"That was the first time that I was really experiencing that. That was a really good developmental time for my career."
It was during this time of struggle that Bannon started cementing the work ethic that has propelled him to the Double-A level in 2019.
"It definitely wears on you mentally," said Bannon. "You start not hitting well and go 0-for-whatever (and) it puts you in a really bad place mentally. You start thinking a lot of bad thoughts (and) it puts you in a weird state. (Assistant Coach Nick) Otte was really big into the meditation and mental visualization, trying to take the stress out of the game and just go out and play. I worked with him a lot and that's how I got through it."
A bout of tonsillitis immediately after his freshman year cancelled Bannon's plans to play summer ball in Ohio. Rather than relax for the summer, Bannon took advantage of his time after recovery.
"I ended up having an incredible summer, playing for the Joliet Dirtbags," said Bannon. "I played a few times a week and worked out every single day. I gained a ton of weight and developed all of my baseball skills. The coaches were upset that I stayed home, but they saw how hard I worked all summer when I got back on campus. They were really happy."
Statistically, Bannon started his sophomore season on an 0-for-16 skid, but hit .296 the rest of the season en route to a spot on the All-Big East First Team, as well as the All-Regional Team in the Nashville Region of the NCAA tournament.
Hard work pays off, ladies and gentleman.
"I'm very self-driven when it comes to my work ethic," said Bannon. "I know what it takes to be good, and it'll pay off if you work hard. That's how I've always approached the game. Working hard in silence is big.
"I like doing a lot of stuff on my own, working hard when no one's around. It makes you feel a little bit better about yourself. It's easy to work hard when there's a lot of people around watching you work hard. When you work hard and there's nobody around, that's when it feels really good."
Fast forward to 2017. After earning the Big East Player of the Year Award, on top of numerous other accolades, Bannon was selected in the eighth round by the Los Angeles Dodgers.
"We didn't have much of an idea as to when (my selection) was going to happen," said Bannon. "My parents didn't want to take off work, so I was sitting with my sister. We were streaming it on the TV and the Dodgers drafted me in the 8th round. It was pretty surreal.
"It was actually on my dad's birthday. He got home and we had dinner, and it was a good time. We didn't want to have high expectations and not have them met. I think we went about it the right way and I couldn't be happier."
Bannon's journey to Bowie has been well-documented since the trade last season that sent Manny Machado to Los Angeles. Despite the change in geography, Bannon has adhered to the same mental consistency that has given so much success throughout his life.
"The great ones are the ones that know how to deal with the ups and the downs," said Bannon. "The guys in the big leagues are the guys that know how to prolong when things are going well and minimize the time when stuff is not going very well.
"Last year, after I got traded, I did not do well at all. That was obviously a bit challenging mentally, (but) I stuck with it and tried my hardest every single day. I wasn't having much success, but I worked hard this offseason and went to Spring Training ready to go. Some of the hard work is paying off."