Daniel Mateo Shines in Game One Back at Kinston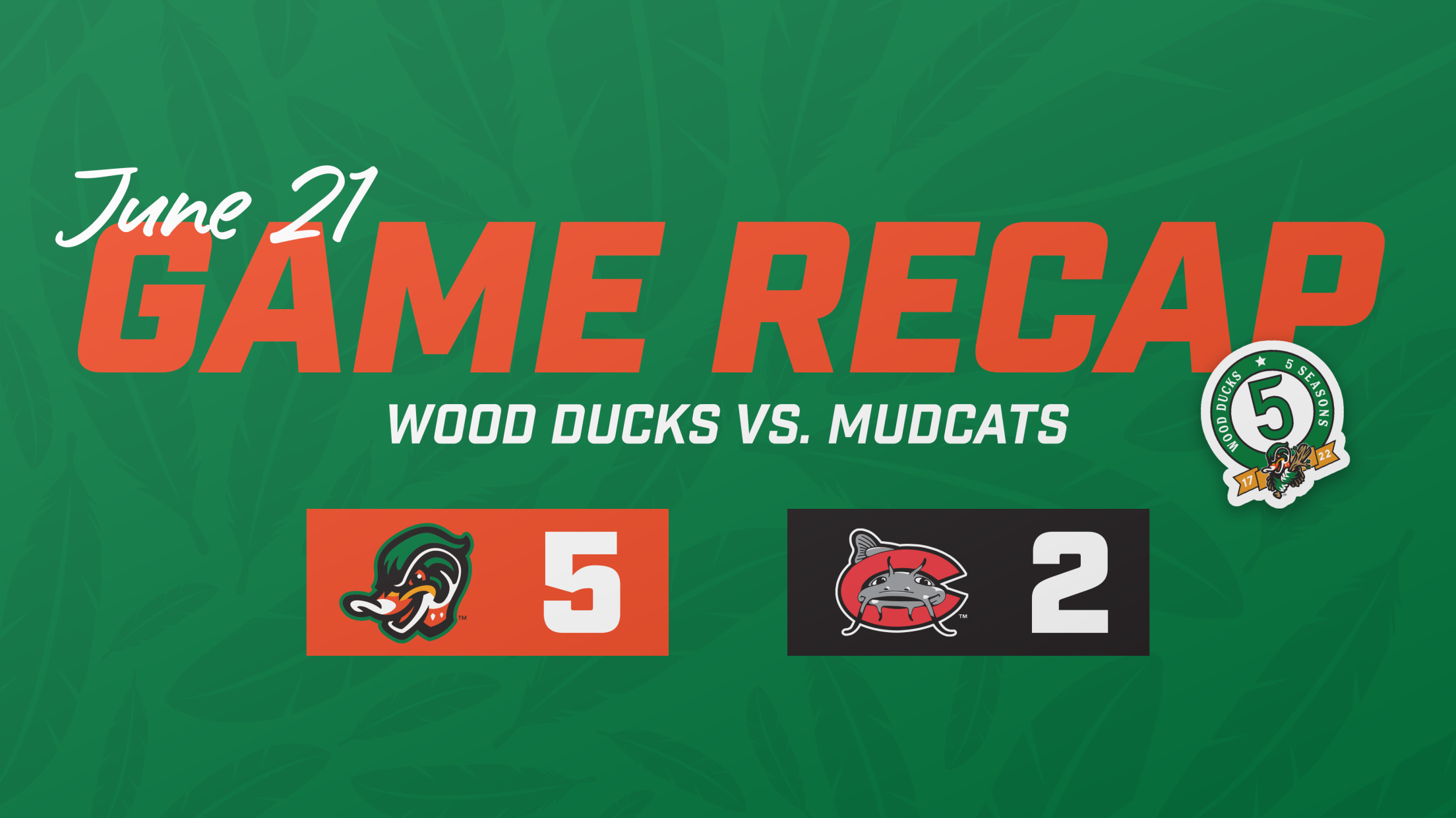 Game Recap 6/21/2022 By: Noah Salgado The Wood Ducks faced off against the Carolina Mudcats in their first game back at Grainger Stadium since June 5th. The Woodies played great on both sides of the ball. Gavin Collyer got the start on the mound giving up one run in 5.1
Game Recap 6/21/2022
By: Noah Salgado
The Wood Ducks faced off against the Carolina Mudcats in their first game back at Grainger Stadium since June 5th. The Woodies played great on both sides of the ball. Gavin Collyer got the start on the mound giving up one run in 5.1 innings with a couple of three-up-three-down innings. Anthony Hoopii-Tuionetoa came out of the duck blind in the top of the 6th inning with runners on first and third and was able to get out of it. Offensively, Daniel Mateo stole the show with four RBI's out of the five total runs. He had an RBI single in the bottom of the 1st, scoring Alejandro Osuna, two RBI's in the bottom of the third with a 409-foot BOMB, and his fourth and final RBI in the bottom of the 8th scoring Junior Paniagua. The Down East Wood Ducks went on to win game one, five runs to two.
The Wood Ducks (31-33) and Carolina Mudcats (34-30) continue their series tomorrow, on Wednesday, June 22nd, with the Woodies leading the series (1-0), as the first pitch is set for 7:00 p.m. in Kinston, NC at Grainger Stadium.
Fans can purchase tickets on woodducksbaseball.com, by calling the Wood Ducks Team Offices at (252) 686-5164 or in the Wood Ducks Team Offices located at Grainger Stadium (Mon-Fri – 9am - 4pm). Make sure to follow your Down East Wood Ducks on Instagram, Twitter, TikTok and Facebook so you don't miss anything!