Former DEWD Ricardo Rodriguez Called Up to the Majors
The dominant reliever began his season in Kinston and becomes the first Wood Duck to reach the Rangers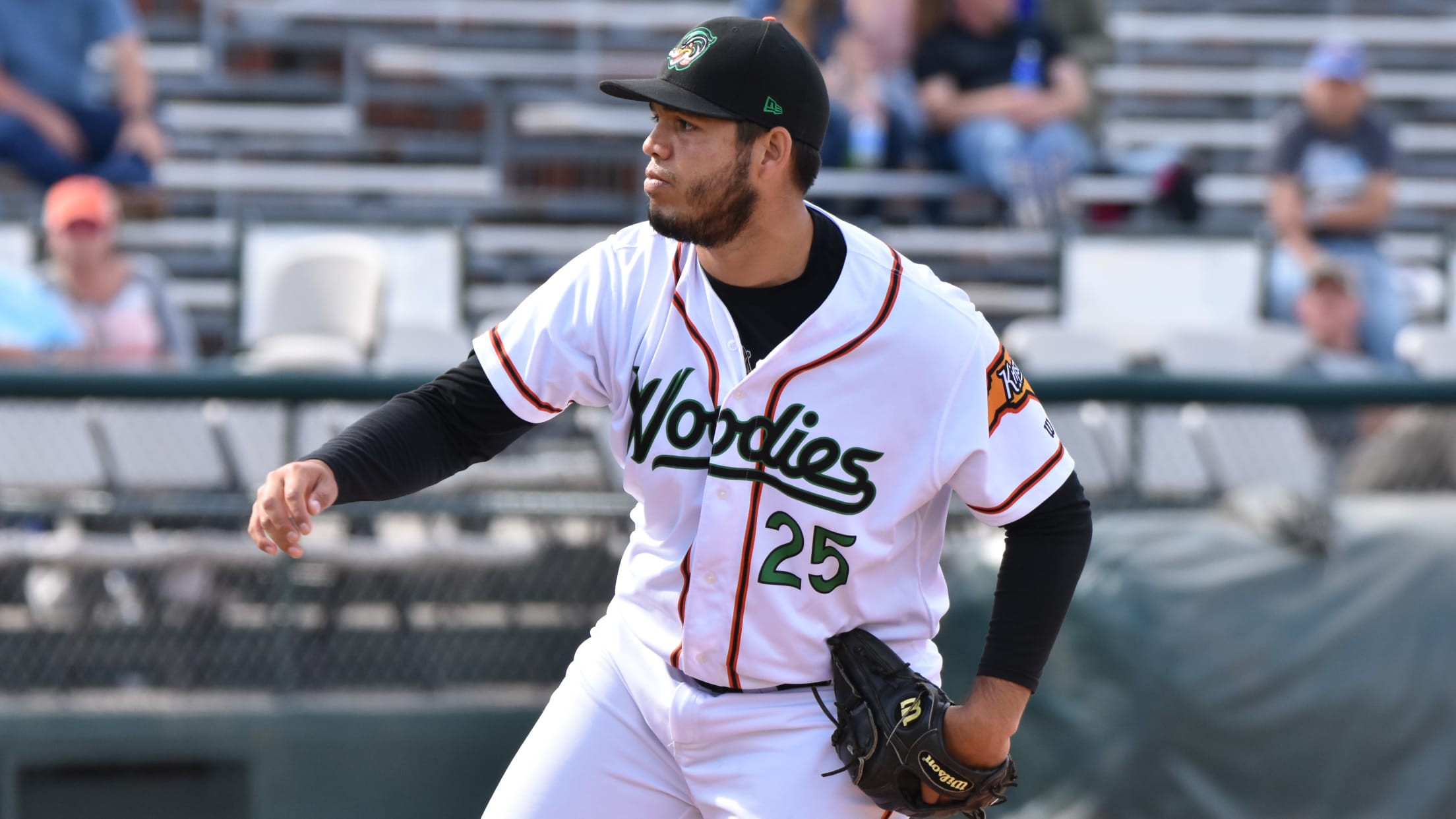 KINSTON, NC - The Texas Rangers announced the promotion of RHP Ricardo Rodríguez to the major leagues today before the Rangers face the New York Mets in Queens.Rodriguez began the year on the Opening Day roster for the Wood Ducks and was promoted to Double-A Frisco on June 29th. The
KINSTON, NC - The Texas Rangers announced the promotion of RHP Ricardo Rodríguez to the major leagues today before the Rangers face the New York Mets in Queens.

Rodriguez began the year on the Opening Day roster for the Wood Ducks and was promoted to Double-A Frisco on June 29th. The promotion is the first former Wood Duck to reach the majors.

The Venezuela-native appeared in 23 games with the Wood Ducks amassing a 3-1 record and a 1.41 ERA as the closer. At the time of his promotion to Frisco, he was the only perfect closer in the league with his 12 saves.
Rodriguez, 24, made headlines when he retired 45 batters in a row from May to June in 11 appearances. After his streak ended, he was transferred to Frisco and continued his dominance from the bullpen.

With the RoughRiders, he is 2-0 with a 1.20 ERA and a perfect five-for-five in save chances. On his combined year, Rodriguez has struck out 61 batters in 47 innings - an 11.68 strikeouts/per nine innings pitched ratio. His control has been equally impressive, with only one walk in his last 33.1 innings.

The right-hander did not pitch in all of 2016 as he recovered from an injury-riddled 2015 season which included Tommy John surgery. This season, Rodriguez has twice been named Rangers reliever of the month (April and June) for the minor league system. He has been added to the Rangers 40-man roster.

Follow the Wood Ducks on social media all season long. Like us on Facebook at Down East Wood Ducks, follow us on Twitter, Instagram, and Snapchat @GoWoodDucks and stay linked at WoodDucksBaseball.com.