Wood Ducks Shut Out Mudcats In Opener
The second shutout of the year was aided by balanced offense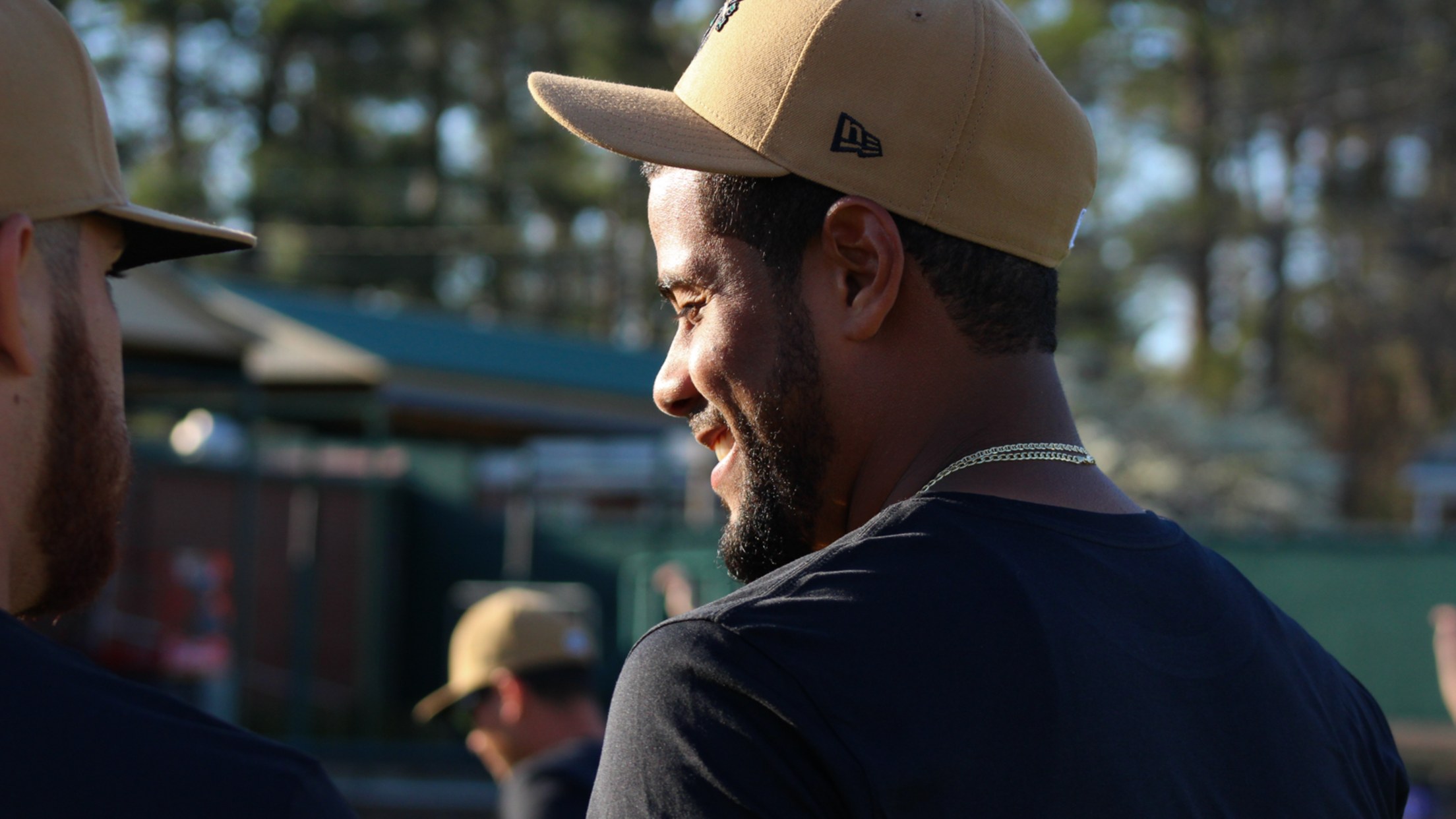 ZEBULON, NC - Pedro Payano set the tone for the pitching staff and the game in his seven-plus innings of shutout work in the Wood Ducks 5-0 victory over the Mudcats. It was the second shutout of the season for the Woodies, but the first for a nine-inning game.While Payano
ZEBULON, NC - Pedro Payano set the tone for the pitching staff and the game in his seven-plus innings of shutout work in the Wood Ducks 5-0 victory over the Mudcats. It was the second shutout of the season for the Woodies, but the first for a nine-inning game.
While Payano only allowed two hits, the bullpen retired all five batters it had to face with Jacob Shortslef and Brady Feigl . Payano had a stretch from the third inning to the eighth in which he retired 15 batters in a row. The win also marked his first win on his record this season.
The Down East offense carried the good times from Sunday's walk-off into Monday night but started slow. With two outs in the third, Eduard Pinto changed that with a two-out walk against Carolina starter Conor Harber. He was running on an offer to Ledarious Clark as he doubled down the left field line. Pinto raced around to score from first and put the Wood Ducks on the board.
Despite three walks in the first three innings, Payano never let a runner get past second base in his entire outing. He even added a pickoff of Lucas Erceg in the second inning to erase the first hit off of him.
In the fourth, the Woodies added another with the bases loaded and two outs from Arturo Lara . He hit a ground ball to short, but Josh Altmann beat the toss to second before the force out and it allowed a run to score, 2-0.
Both teams would go quiet until the sixth inning, when the Wood Ducks bats were unleashed. Eight batters came up with five hits to Down East's credit - including a two-run single from Chuck Moorman , and an RBI single from Carlos Arroyo .
Payano had his streak snapped with a Mitch Ghelfi one-out double in the eighth and then hit batter to No.9 hitter Weston Wilson. He was lifted for Shortslef who struck out Corey Ray and Luis Aviles Jr. to retire the side.
Feigl's ninth was flawless with a strikeout to Jake Gatewood as the Wood Ducks snapped Gatewood's 23-game hitting streak. The Woodies' first shutout of the year was game one of a doubleheader against Potomac in the last appearance for Joe Palumbo .
The series continues on Tuesday at 7:00 p.m. with lefty Jeffrey Springs throwing for the Wood Ducks (15-22) also looking for his first win on the mound. He will be against right-hander Corbin Burnes for the Mudcats (18-19). You can listen to every pitch of the 2017 season live on Sports/Talk 960 The Bull or streamed on the TuneIn Radio app.