Wood Ducks Smash Six Homers in Sixth Straight Win
Down East has claimed back-to-back series wins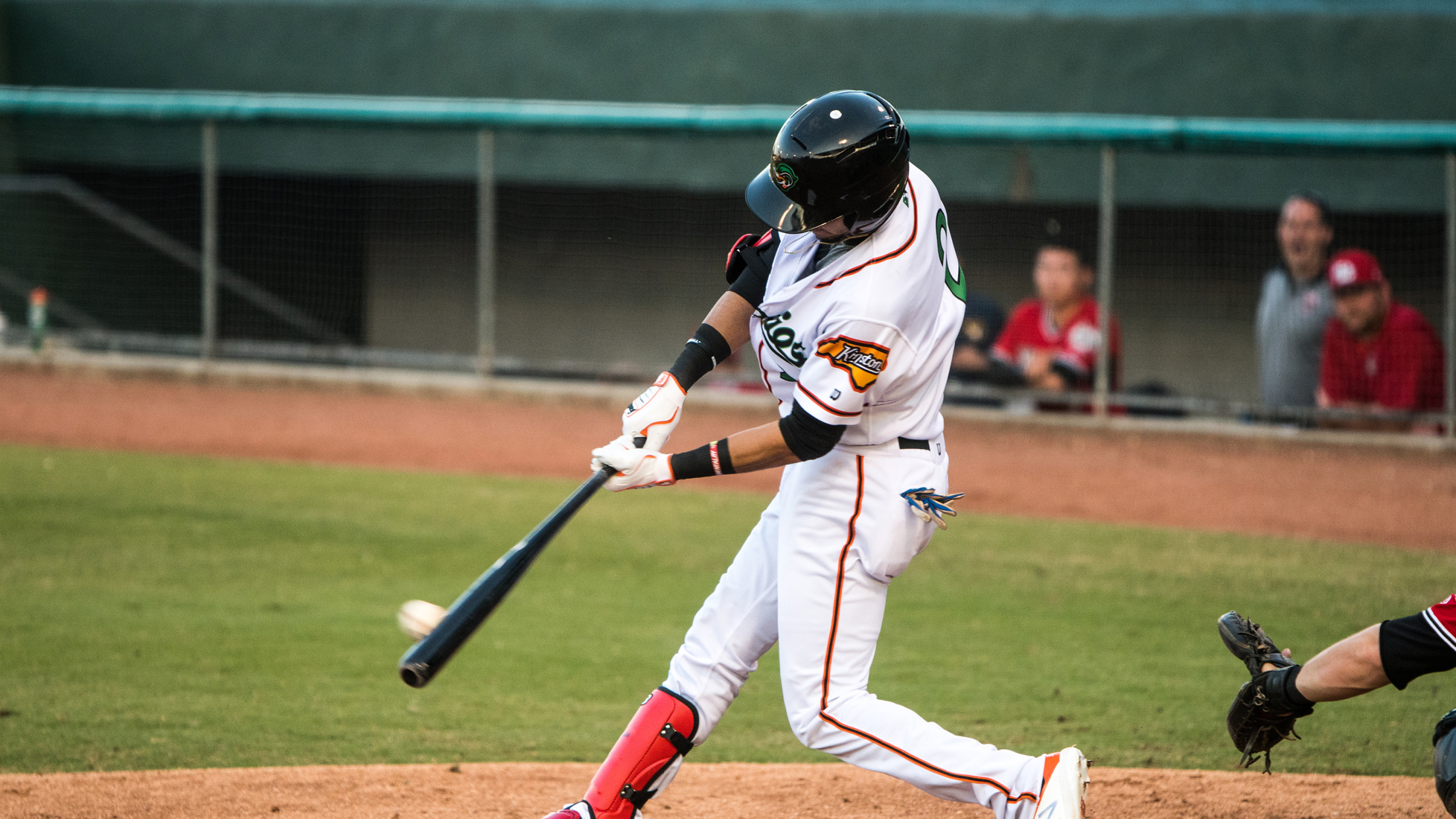 (Brian Patrick)
KINSTON, NC - The Wood Ducks slugged a franchise-record six homers and claimed their second straight series win with a 15-3 drubbing of the Astros. Josh Altmann's grand slam and Blaine Prescott's pair of homers highlighted the action for the Woodies.Along with Altmann and Prescott, Anderson Tejeda, Franklin Rollin, and
KINSTON, NC - The Wood Ducks slugged a franchise-record six homers and claimed their second straight series win with a 15-3 drubbing of the Astros. Josh Altmann's grand slam and Blaine Prescott's pair of homers highlighted the action for the Woodies.
Along with Altmann and Prescott, Anderson Tejeda, Franklin Rollin, and Chuck Leblanc also hit home runs in the blowout victory. The 12-run win set other records including margin of victory and longest winning streak currently at six games.
Down East used a five-run second inning to jump ahead early. Altmann's grand slam came on the heels of a mound visit by the Astros, then was followed on the next pitch by a homer by Prescott. Wednesday marked the third time this season the Woodies have hit back-to-back home runs.
The Woodies were far from done, but starter Edgar Arredondo kept the Astros at bay on a windy day at Grainger Stadium. He worked six innings and all three runs he allowed were solo homers as he never relinquished the lead.
In the fifth, the bats were at it again with a pair of three-run homers - first from Prescott, and the second from Tejeda. Wednesday was Prescott's first-ever multi-homer game.
For good measure, the Woodies added a solo homer from Rollin in the seventh. And even still they were not finished when Leblanc's three-run blast carried the wall in left. The Wood Ducks were also patient at the plate, drawing seven walks in the victory.
The DEWDs move to only two games back of the Astros before Thursday's finale of the series. Thursday is also the first "Throwback Thursday" of the season, presented by Budweiser.
Tickets are only $5 and Budweiser drafts are also only $1. Furthermore, the Wood Ducks will become the Kinston Indians again for the night, wearing special jerseys from the 2011 season of the K-Tribe. First pitch is scheduled for 7:00 p.m.