Woodies pitching shuts out Riverdogs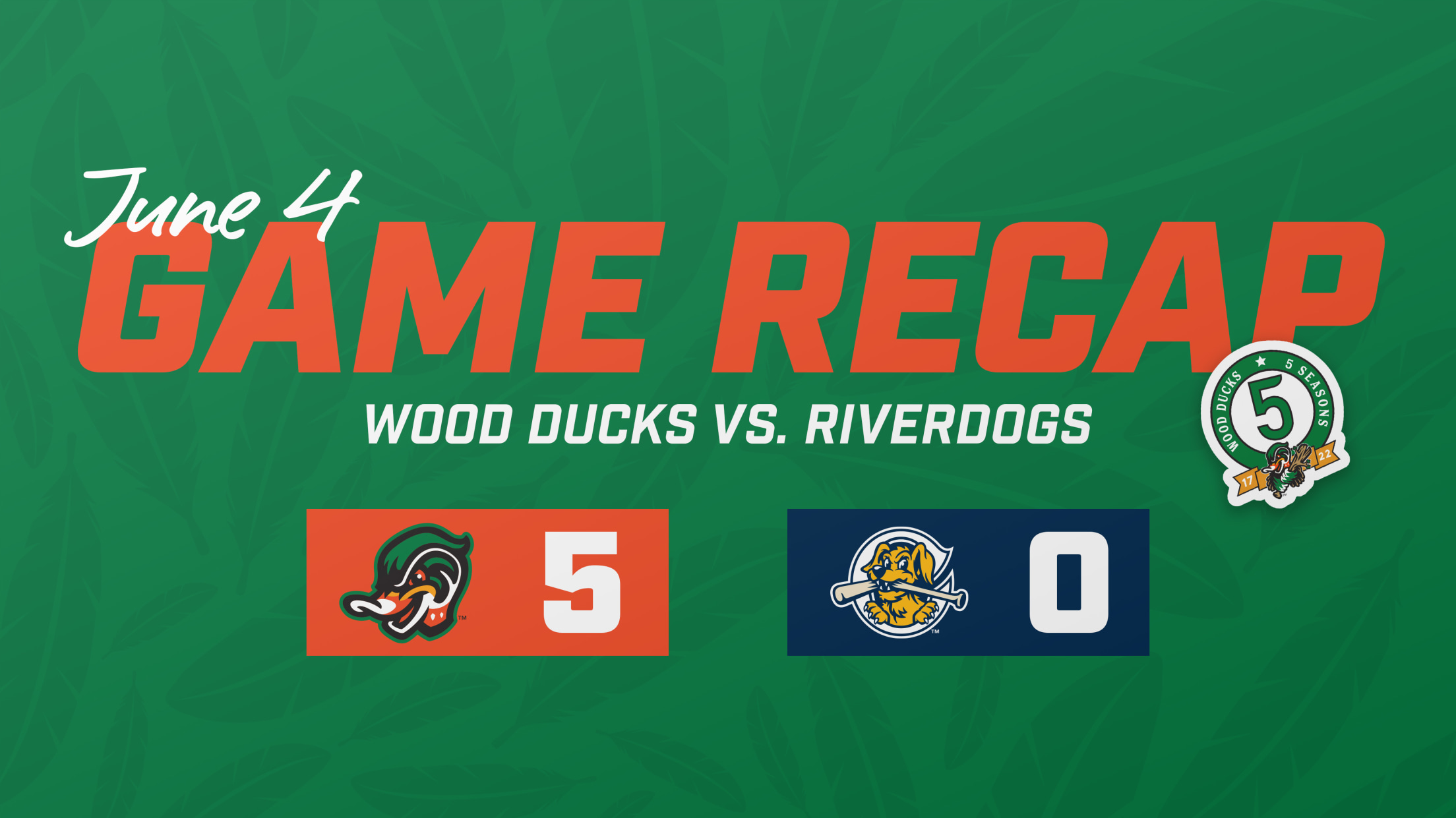 06/04/2022 Game Recap By: Will Treadaway The Woodies take a 3-2 series lead after a 5-0 victory on Saturday night! A dominant performance from the Wood Ducks pitching staff behind a strong start from Mitch Bratt. Bratt went 4 innings, only giving up 3 hits and 1 walk with 6
06/04/2022 Game Recap
By: Will Treadaway
The Woodies take a 3-2 series lead after a 5-0 victory on Saturday night! A dominant performance from the Wood Ducks pitching staff behind a strong start from Mitch Bratt. Bratt went 4 innings, only giving up 3 hits and 1 walk with 6 strikeouts. Followed by Dylan Maclean who threw 2 hitless innings with 2 strikeouts and Damian Mendoza, who pitched the final 3 innings, only allowing 2 hits!
The offense came in a 4-run 4th inning. The scoring started with a "little league homerun" from Junior Paniagua. A triple down the right field line, followed by a Riverdogs error allowing Paniagua to score. Later in the 4th Ian Moller launched his first professional home run, driving in 3 runs and giving the Woodies a 5-0 lead!
The Wood Ducks (24-26) and Charleston RiverDogs (33-17) will conclude the series tomorrow, Sunday, June 5th, with the Woodies leading the series 3-2. First pitch is set for 1:00 p.m. in Kinston, NC at Grainger Stadium.
Fans can purchase tickets on woodducksbaseball.com, by calling the Wood Ducks Team Offices at (252) 686-5164 or in the Wood Ducks Team Offices located at Grainger Stadium (Mon-Fri – 9am - 4pm). Make sure to follow your Down East Wood Ducks on Instagram, Twitter, TikTok and Facebook so you don't miss anything!