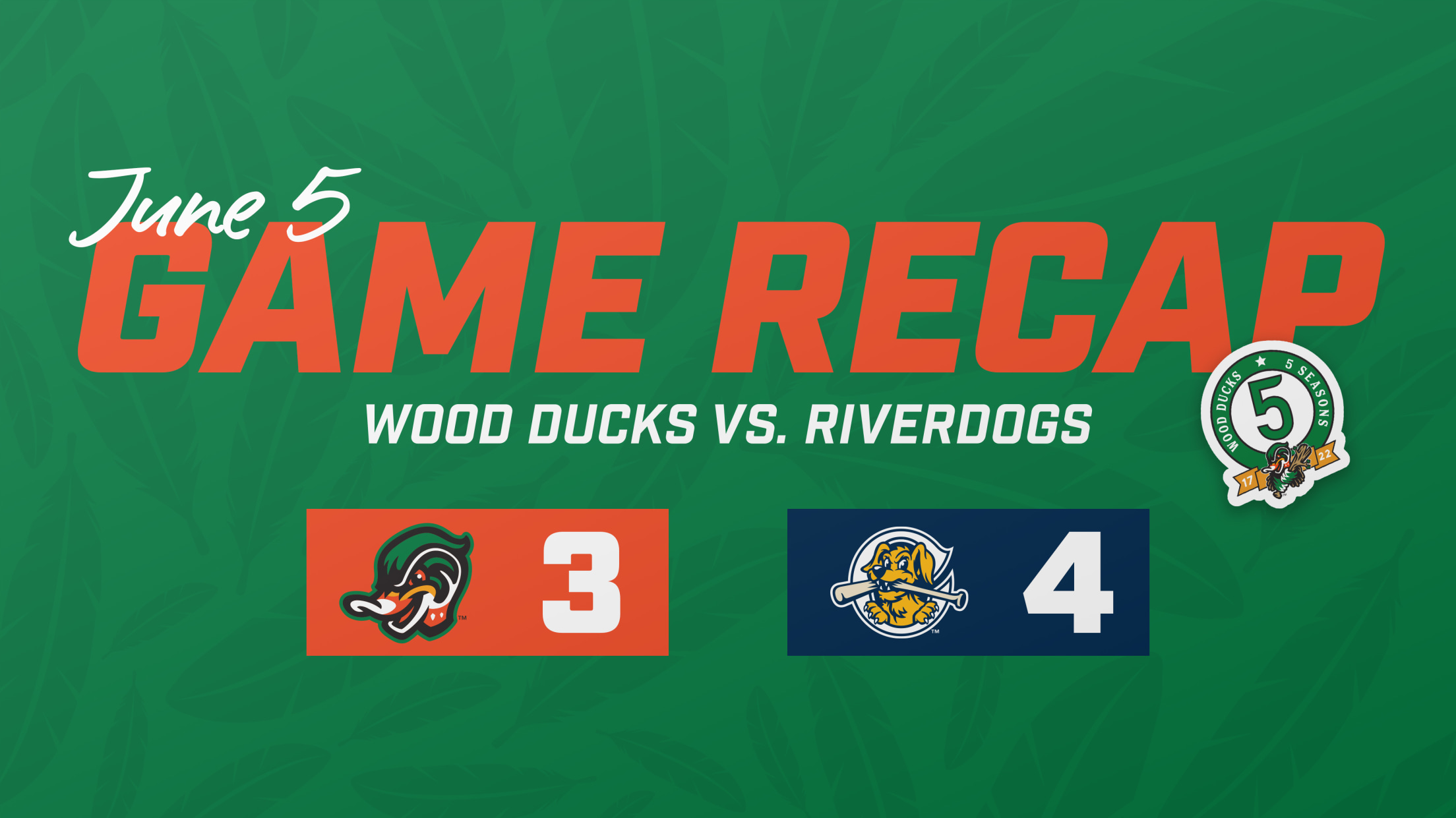 06/05/2022 Game Recap By: Noah Salgado The Down East Wood Ducks fell short today despite a late game rally. They came within one run in the bottom of the 9th. Tying runner was on third with two outs when the Charleston RiverDogs second baseman made a diving play to save
06/05/2022 Game Recap
By: Noah Salgado
The Down East Wood Ducks fell short today despite a late game rally. They came within one run in the bottom of the 9th. Tying runner was on third with two outs when the Charleston RiverDogs second baseman made a diving play to save the RBI single. The Woodies lose the ballgame 4-3. The runs for the Wood Ducks came from Alejandro Osuna who scored on an error, Efrenyer Narvaez hit a homerun, and Junior Paniagua hit an RBI single.
The Wood Ducks (24-27) will be back, on Tuesday, June 21st, to face the Carolina Mudcats, as the first pitch is set for 7:00 p.m. in Kinston, NC at Grainger Stadium.
Fans can purchase tickets on woodducksbaseball.com, by calling the Wood Ducks Team Offices at (252) 686-5164 or in the Wood Ducks Team Offices located at Grainger Stadium (Mon-Fri – 9am - 4pm). Make sure to follow your Down East Wood Ducks on Instagram, Twitter, TikTok and Facebook so you don't miss anything!