2020 Mighty Mussels Season Shelved
Coronavirus pandemic prevents Minor League Baseball this season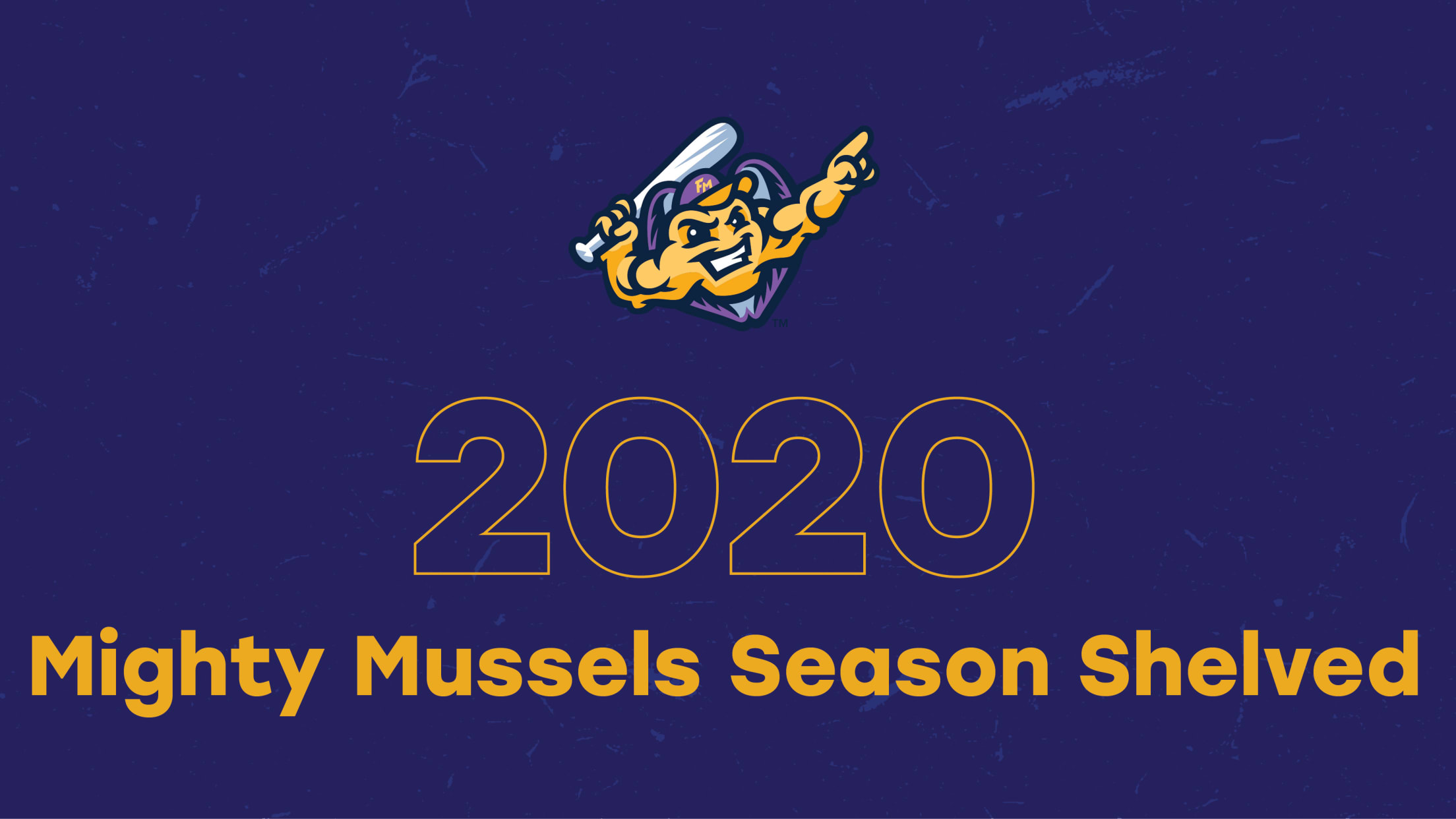 FORT MYERS, Fla. – The 2020 Fort Myers Mighty Mussels season has been shelved due to ongoing safety concerns surrounding the coronavirus pandemic. The announcement was made by Minor League Baseball today and includes all teams. "This is a disappointing day for us, but one that was sadly inevitable," Mighty
FSL announces Covid-19 relief efforts in all cities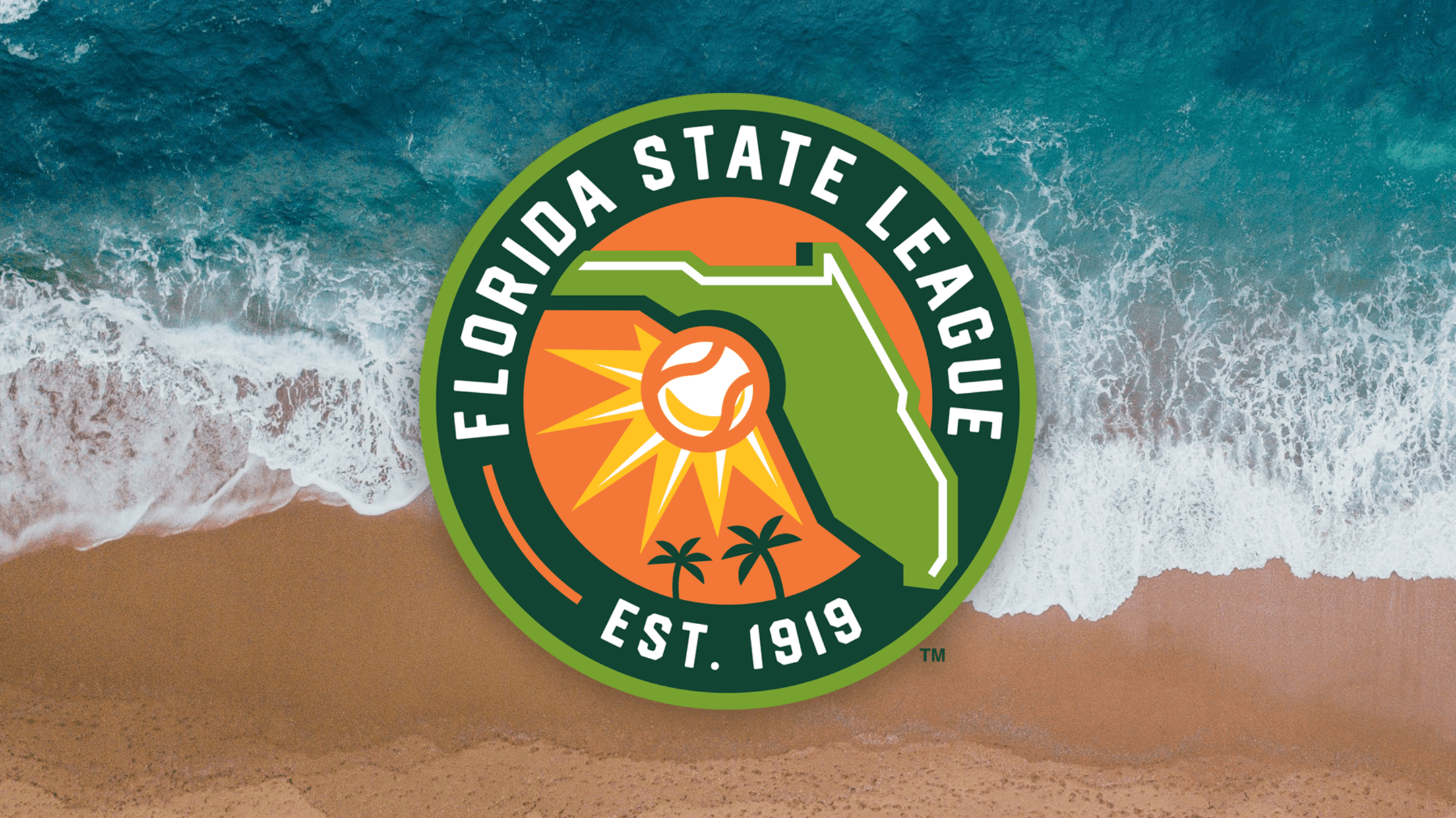 Today the Florida State League announced that all its member teams will be participating in a League wide effort to support Covid-19 relief. The 12 teams have partnered with LiveSource to set up an auction site that will make bidding for auction items a simple and efficient process. The collectible
This Week's Mighty Mussels Takeout Menu
Browse this week's Mighty Mussels takeout menu! Orders must be placed in advance and a private pickup must be scheduled.
Mussels to Offer Ballpark Food To-Go
Fans can stop by Hammond Stadium, by appointment only, beginning Saturday
FORT MYERS, Fla. –With fans missing baseball during these difficult times, the Fort Myers Mighty Mussels are offering them a taste of America's Pastime by opening up Hammond Stadium for to-go food and beverage orders beginning Saturday, May 9 from 5:00-7:00 p.m. Orders must be placed in advance. To place
Mighty Mussels COVID-19 Update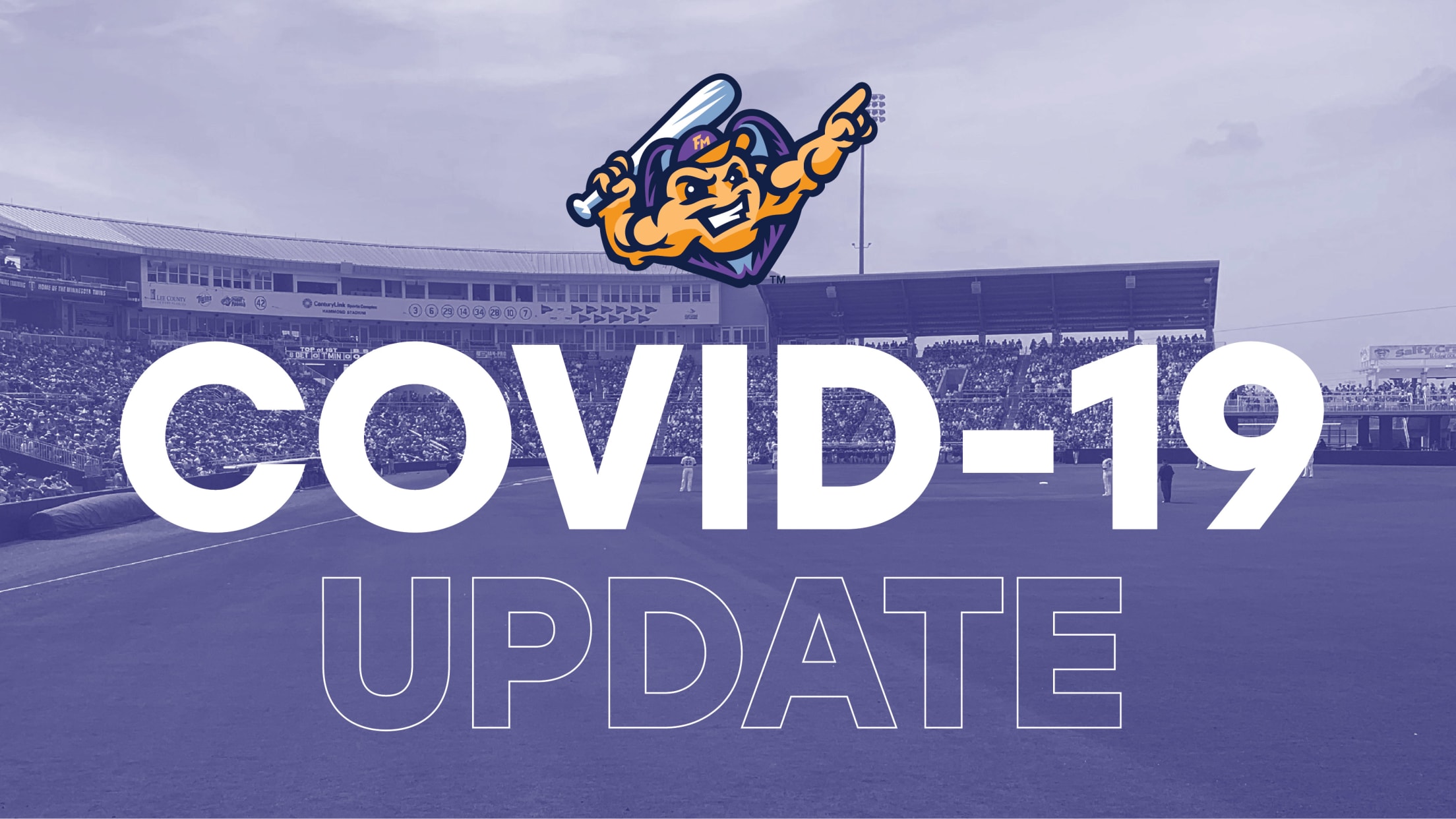 Mighty Mussels Fans, We hope you are reading this from the comfort of your home; safe, healthy and, if possible, together with your loved ones. Please know that you are all part of our extended Mighty Mussels Family – now and always. These are tumultuous times as, together, we navigate
Aaron Sutton named first Mussels manager
He is one of five new members of 2020 coaching staff, Gardenhire promoted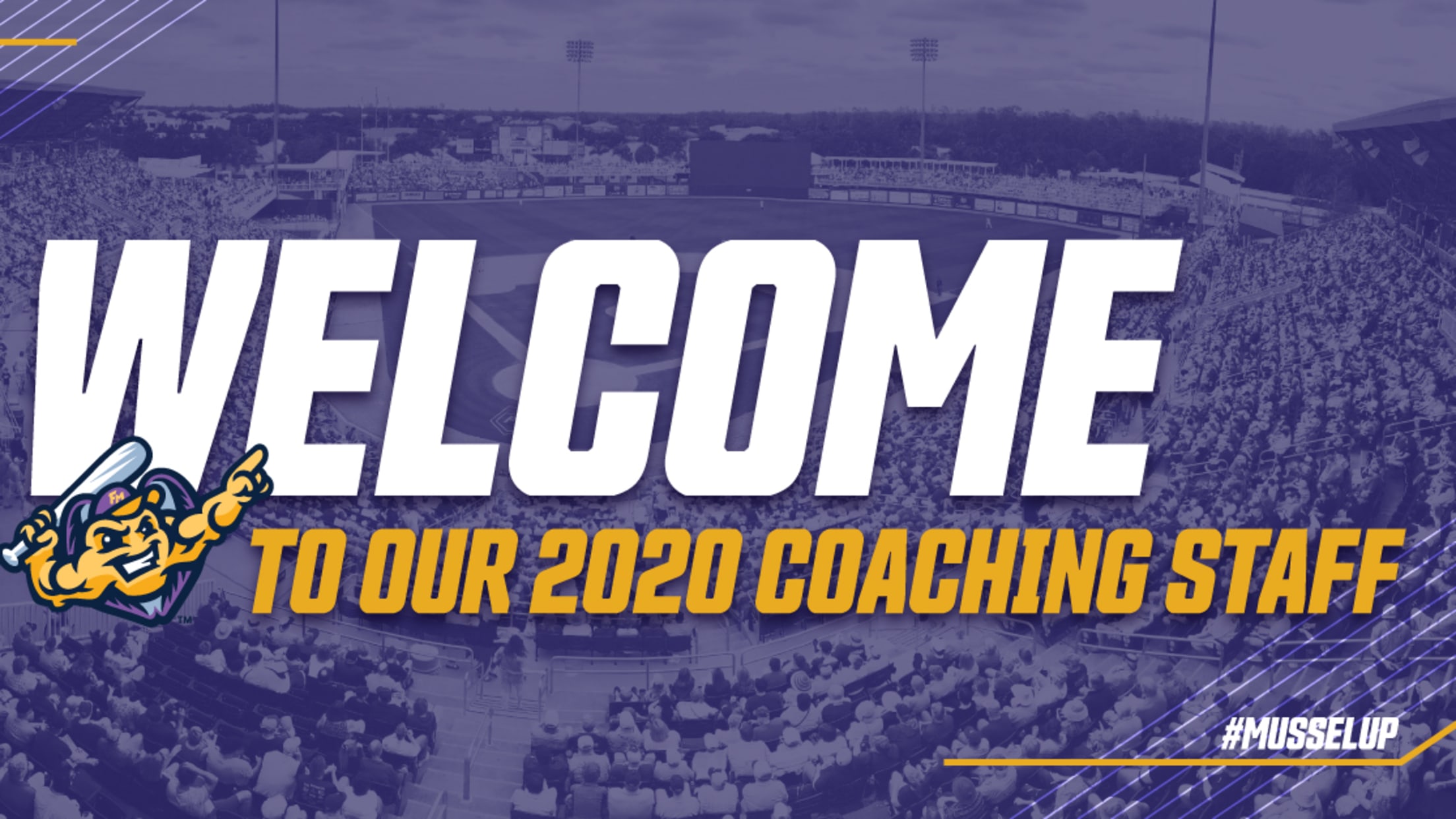 FORT MYERS, Fla. - The Minnesota Twins announced Friday that Aaron Sutton will be the first manager of the newly rebranded Fort Myers Mighty Mussels. This is Sutton's first stint in professional baseball. He spent the last four years as head coach at Montana State University Billings, earning 2019 GNAC Coach of
Zawyer Sports announces new president, management team to oversee Fort Myers Miracle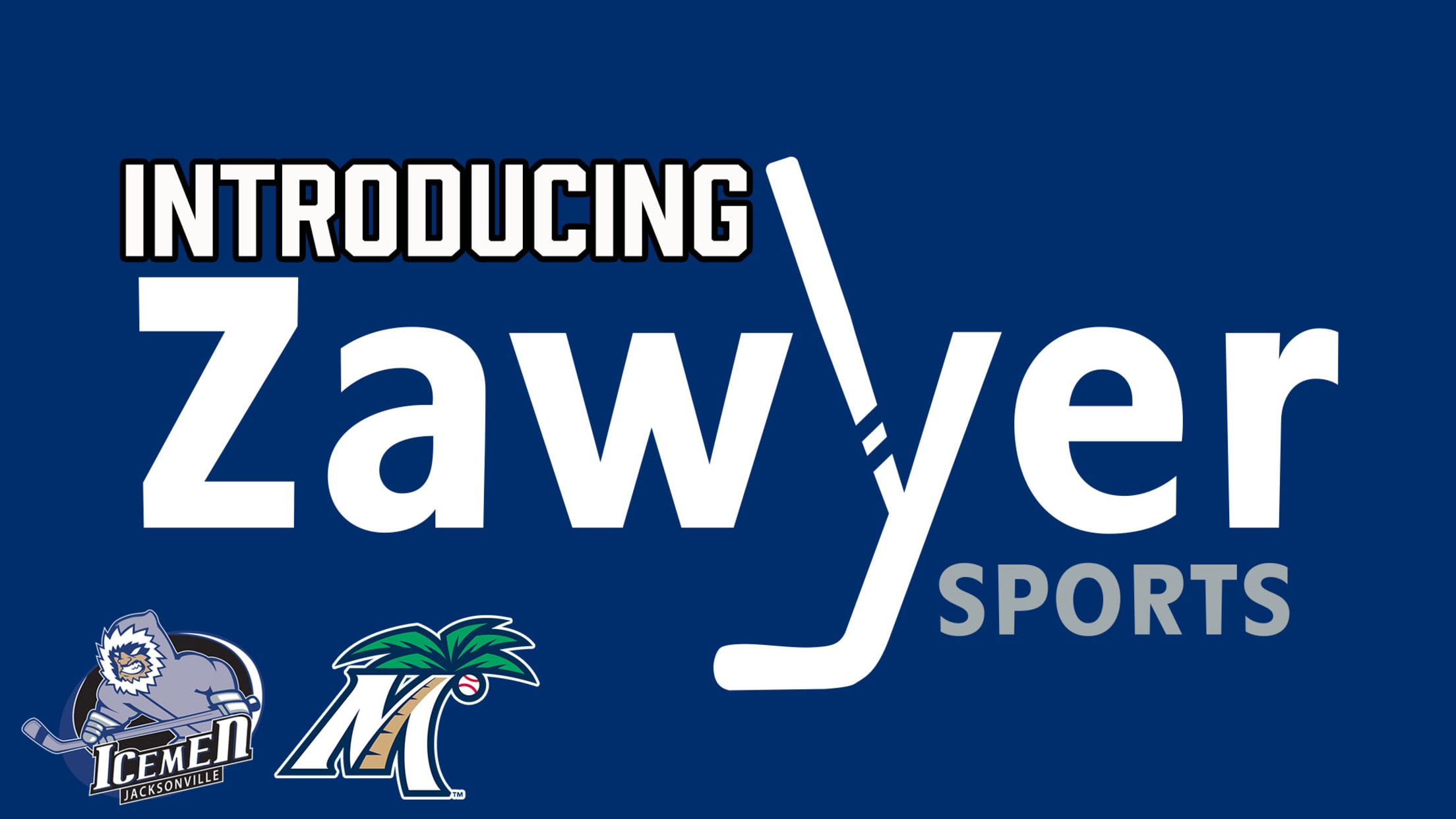 FORT MYERS, Fla. (Nov. 8, 2019) - Zawyer Sports, owner of the Fort Myers Miracle baseball club and Jacksonville Icemen hockey team, as well as operator of spring training for the Minnesota Twins and Hammond Stadium, has announced a new management team for the growing company.Andrew Kaufman, CEO of Jacksonville-based
Miracle Announce 2020 Schedule
Fort Myers opens at Hammond Stadium on Thursday, April 9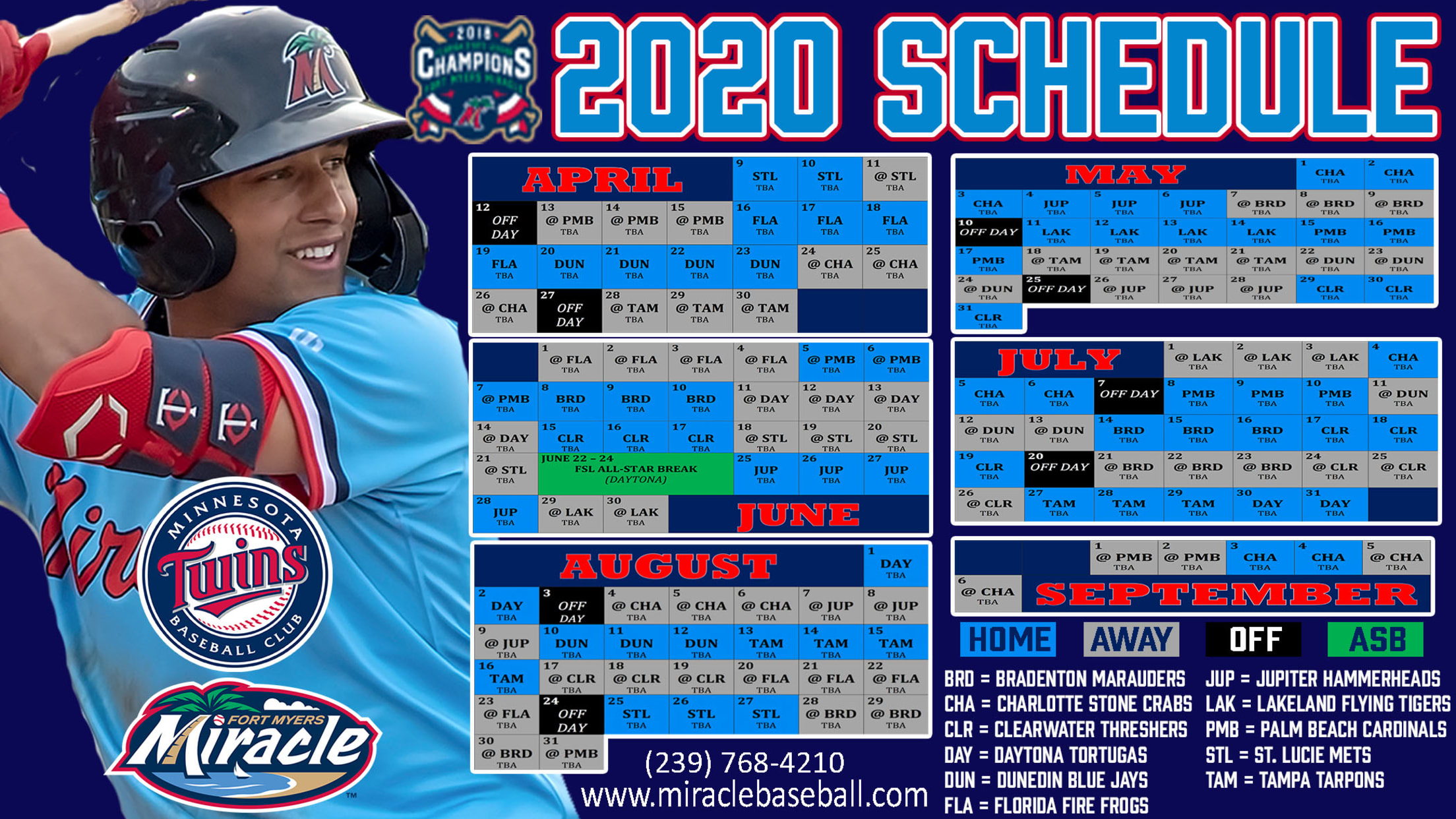 FORT MYERS, Fla. - The 2020 schedule for the Fort Myers Miracle was announced today by the club. The Miracle will open their 28th season at Hammond Stadium when they host the St. Lucie Mets on Thursday, April 9.The 140-game schedule features 70 home games and 70 road games against the
Miracle drop 2019 season finale, 3-0
First Half South Division Champs finish season at 74-59
CLEARWATER, Fla. - The Miracle were shut out by the Dunedin Blue Jays, 3-0, to conclude the 2019 season on Thursday night at Jack Russell Memorial Stadium. The final three regular season games and the entire FSL Playoffs were cancelled due to Hurricane Dorian. Dunedin scored all three runs in the
Miracle drop pair of one-run games to Jays
Balazovic dominant in game one, Cabbage goes deep again in game two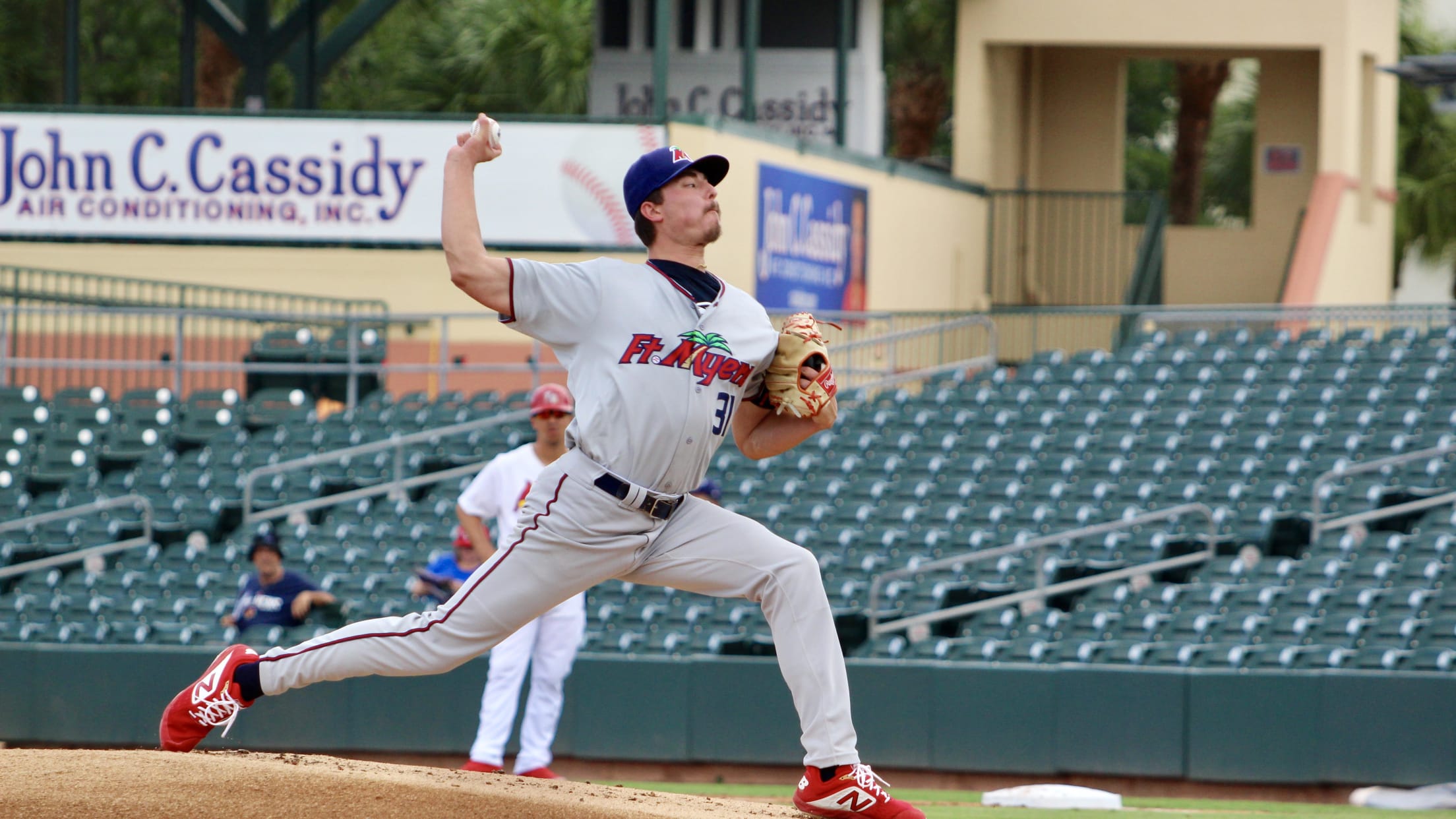 CLEARWATER, Fla. - The Dunedin Blue Jays swept a doubleheader from the Miracle on Wednesday night at Jack Russell Memorial Stadium, 2-1 and 4-3 in nine innings. Jordan Balazovic was sharp in his start for the Miracle in game one. The right-hander tossed five shutout innings, allowed two hits, walked one,
Cabbage goes deep, Miracle split twin bill
Dunedin takes game one, but Miracle bounce back with 5-2 victory in game two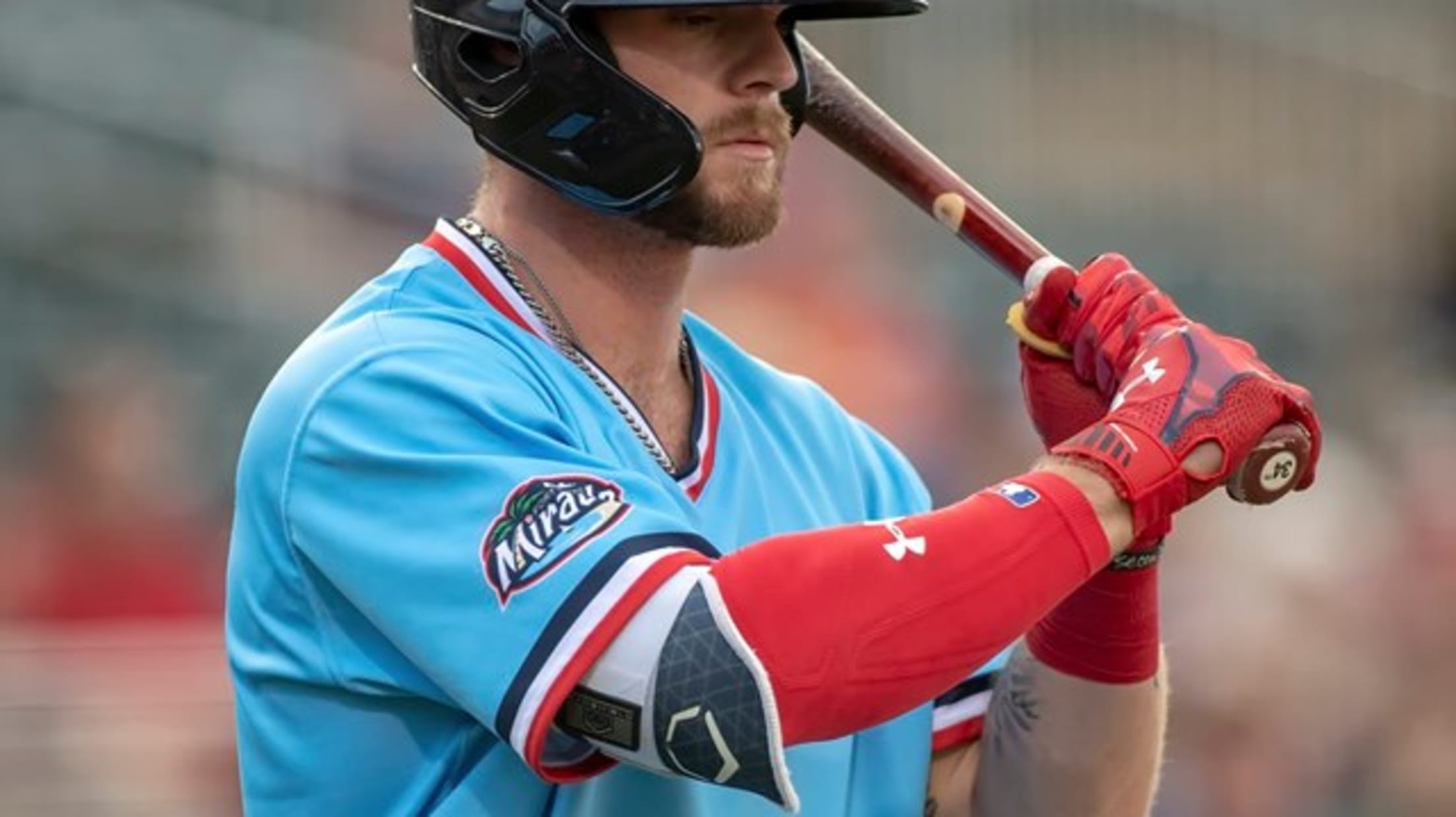 CLEARWATER, Fla. - Trey Cabbage blasted a three-run home run to lift the Miracle to a 5-2 win over the Dunedin Blue Jays in game two of a doubleheader on Tuesday afternoon at Jack Russell Memorial Stadium. Dunedin took game one, 3-2. With the Miracle down 1-0 in the fifth, Cabbage
Vallimont dominant, as Miracle win fifth straight
Right-hander fans six in a row, Miracle take series with 4-1 victory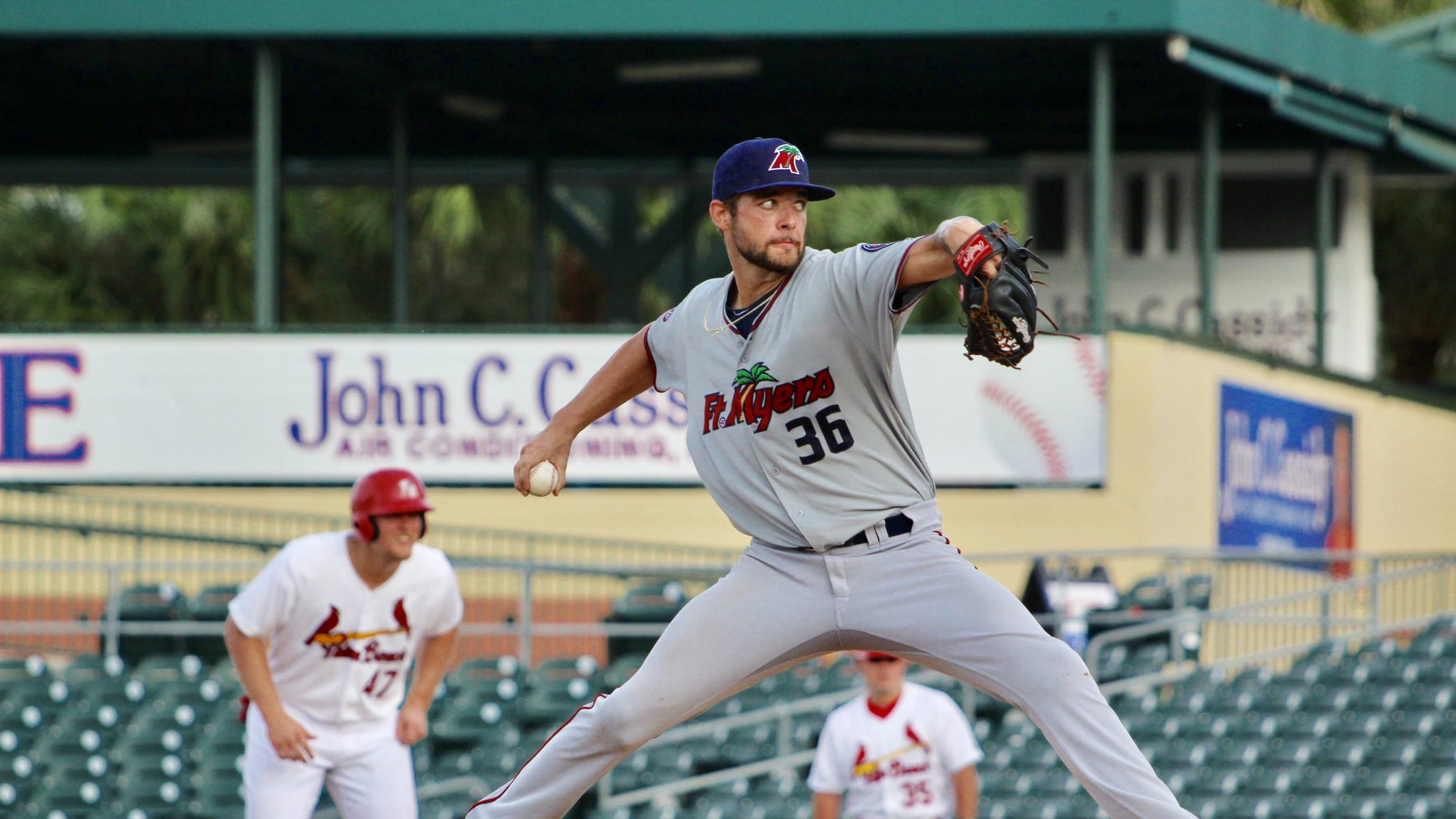 JUPITER, Fla. - The Miracle pounded out 13 hits and Chris Vallimont was dominant on the mound in a 4-1 victory over the Palm Beach Cardinals on Saturday night at Roger Dean Chevrolet Stadium. Vallimont (4-5) struck out nine in 5.2 innings, including six in a row at one point. He
Miracle build huge lead early, take opener, 8-3
Enlow strong in return from IL, allows one hit in 5.1 innings
JUPITER, Fla. - The Miracle exploded for eight runs in the first two innings to take the series opener over the Palm Beach Cardinals, 8-3, on Friday night at Roger Dean Chevrolet Stadium. Blayne Enlow (4-3) paced the Miracle on the mound in his return from the Injured List. Pitching for
Miracle start strong, sweep Stone Crabs
Three-run first propels Fort Myers in 5-2 victory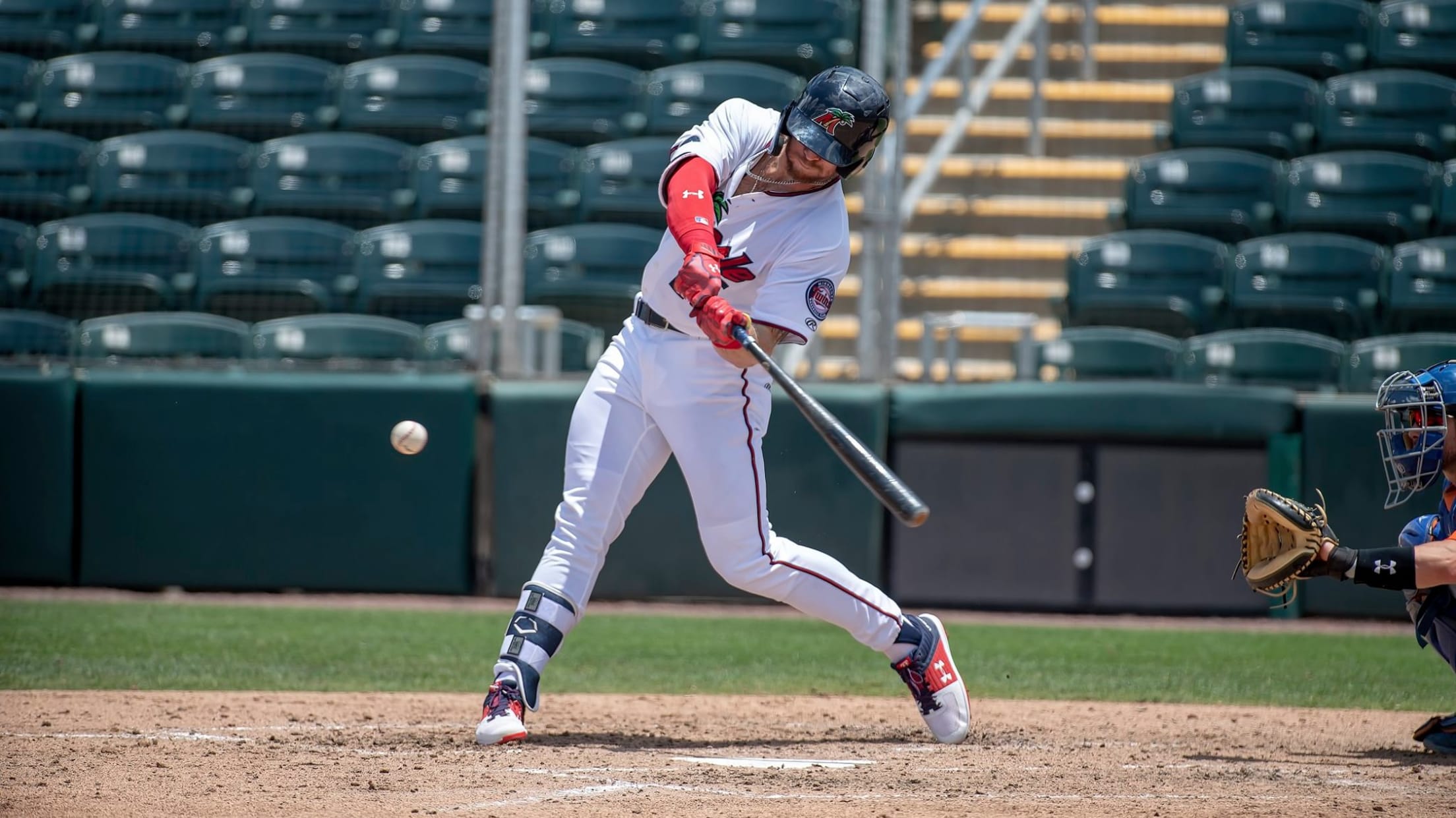 FORT MYERS, Fla. - The Miracle scored three runs in the first inning and never looked back in a 5-2 victory over the Charlotte Stone Crabs on Thursday night at Hammond Stadium, completing a three-game sweep. Charlotte starter Drew Strotman walked three of the first four batters of the game and
Schales sinks Stone Crabs with three-RBI night
Miracle pound out 11 hits in second straight win over Stone Crabs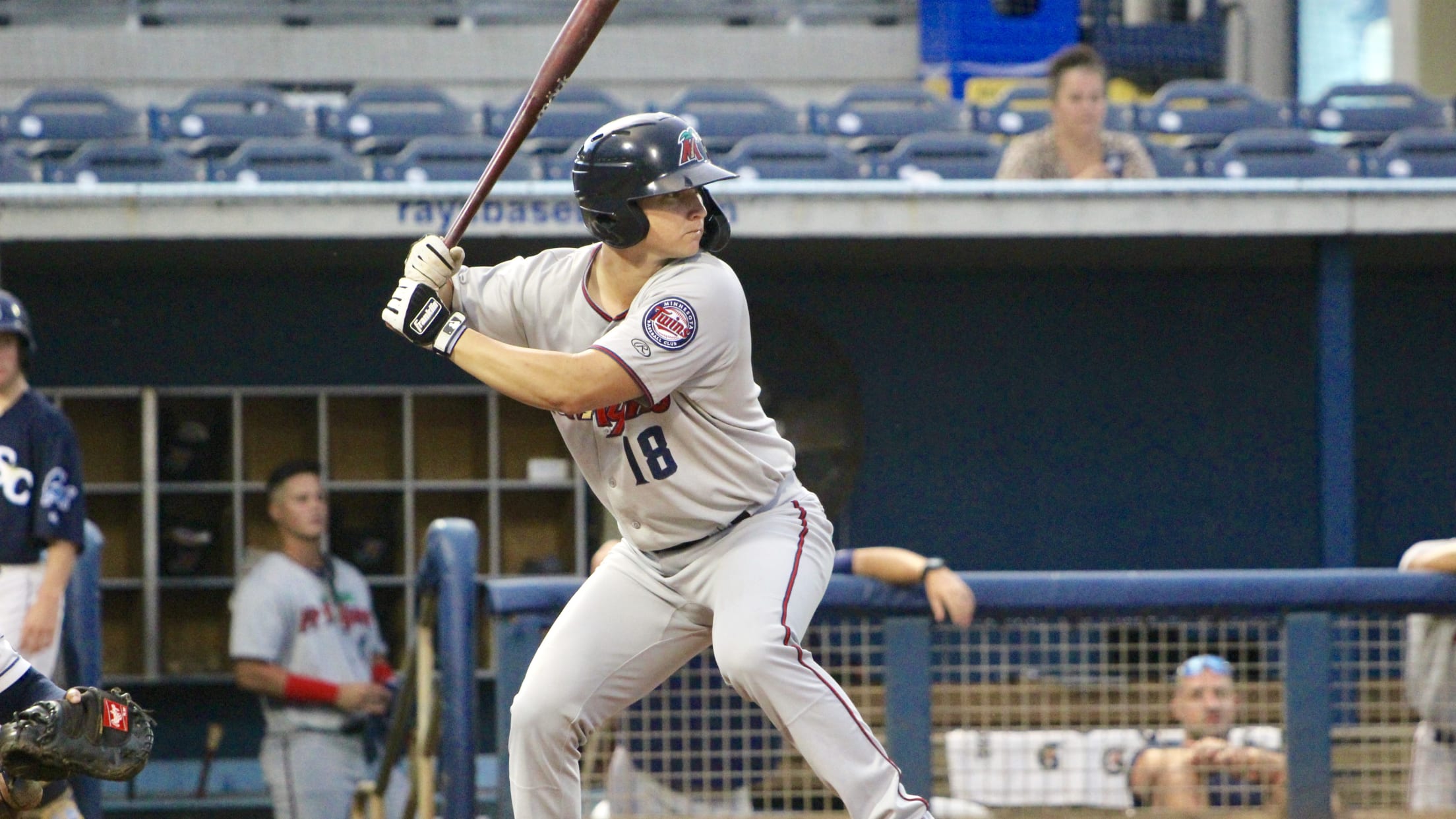 FORT MYERS, Fla. - Brian Schales drove in three runs, and the Miracle survived a ninth inning threat to beat the Charlotte Stone Crabs, 7-5, on Wednesday night at Hammond Stadium. Schales' first RBI, a single in the fourth, gave the Miracle a 1-0 lead. After Charlotte struck for two runs
Encarnacion lifts Miracle to extra innings win
Fort Myers outlasts Charlotte 4-2 in 13 innings, Faucher extends scoreless innings streak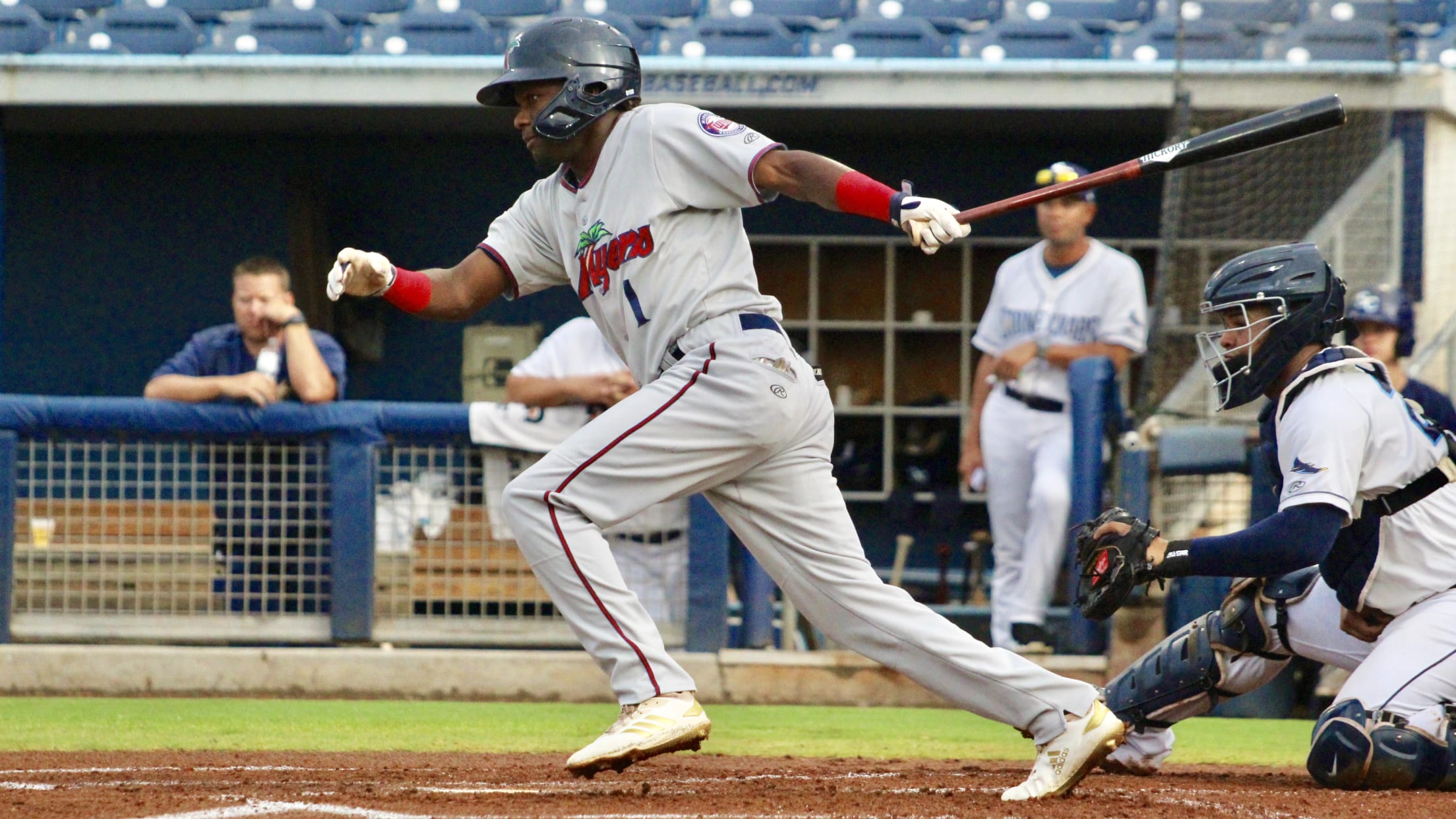 PORT CHARLOTTE, Fla. - In a possible playoff preview, the Fort Myers Miracle outlasted the Charlotte Stone Crabs, 4-2, in 13 innings on Tuesday night at the Charlotte Sports Park. In the top of the 13th, Yeltsin Encarnacion bounced a two-run single over the head of Charlotte first baseman Joey Roach.
Bechtold's big day not enough in series finale
First baseman collects four hits, Fort Myers drops two of three to Jupiter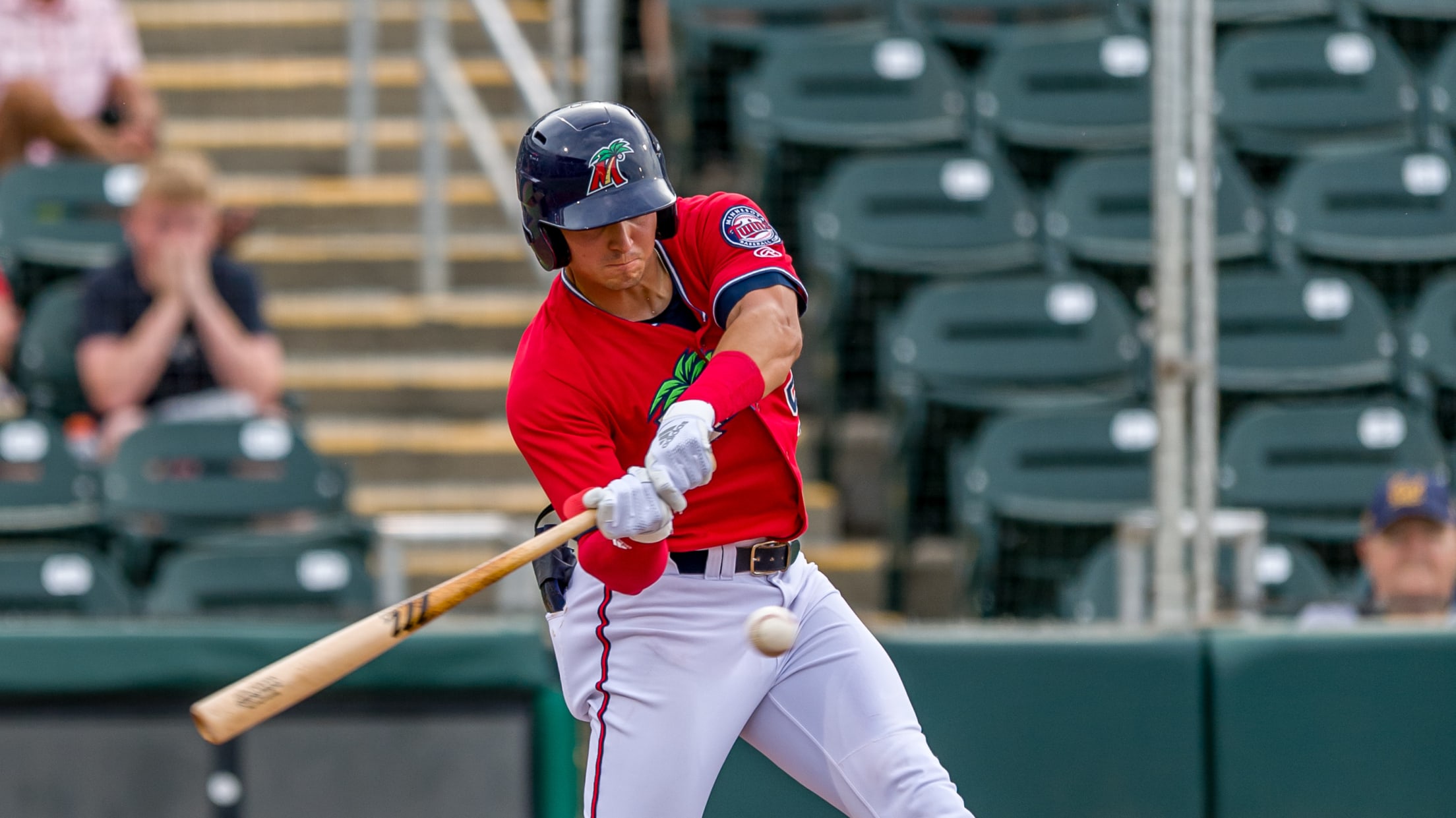 JUPITER, Fla. - Andrew Bechtold tied a career-high with four hits, but a pair of two-run innings helped doom the Miracle in a 5-1 loss to the Jupiter Hammerheads on Sunday afternoon at Roger Dean Chevrolet Stadium. Jupiter plated two runs in the bottom of the first. Demetrius Sims led off
Vallimont vanquishes former club
Right-hander dominates Jupiter again, Bechtold delivers knockout blow in 3-1 triumph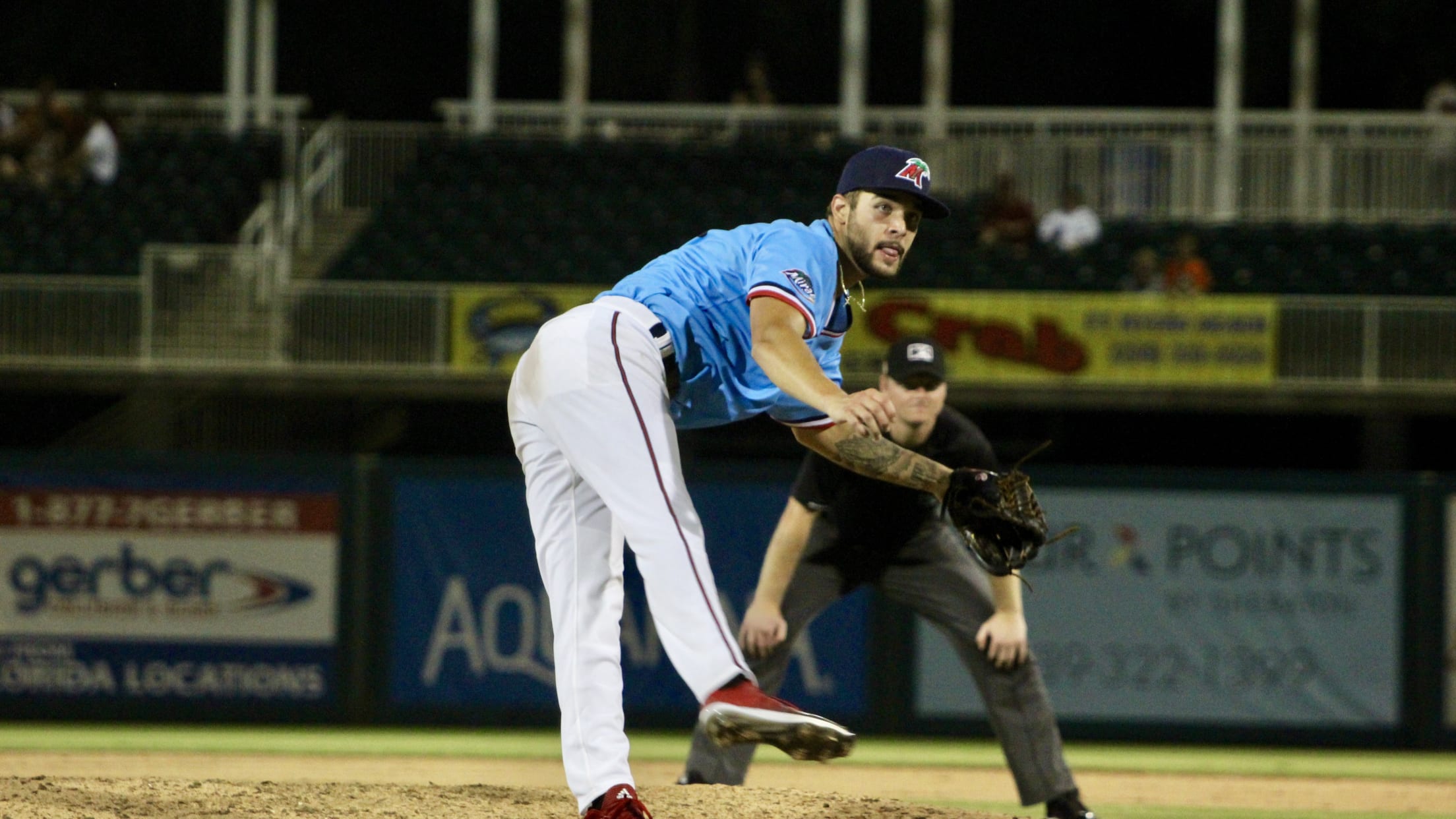 JUPITER, Fla. - Chris Vallimont twirled a gem against his former club for the second time in eight days, and Andrew Bechtold laced a three-run double to break a scoreless game in the eighth, as the Miracle clipped the Jupiter Hammerheads, 3-1, on Saturday night at Roger Dean Chevrolet Stadium.Vallimont (3-5),
Pearson and Bechtold provide offense in loss
Fort Myers drops series opener to Jupiter, 4-2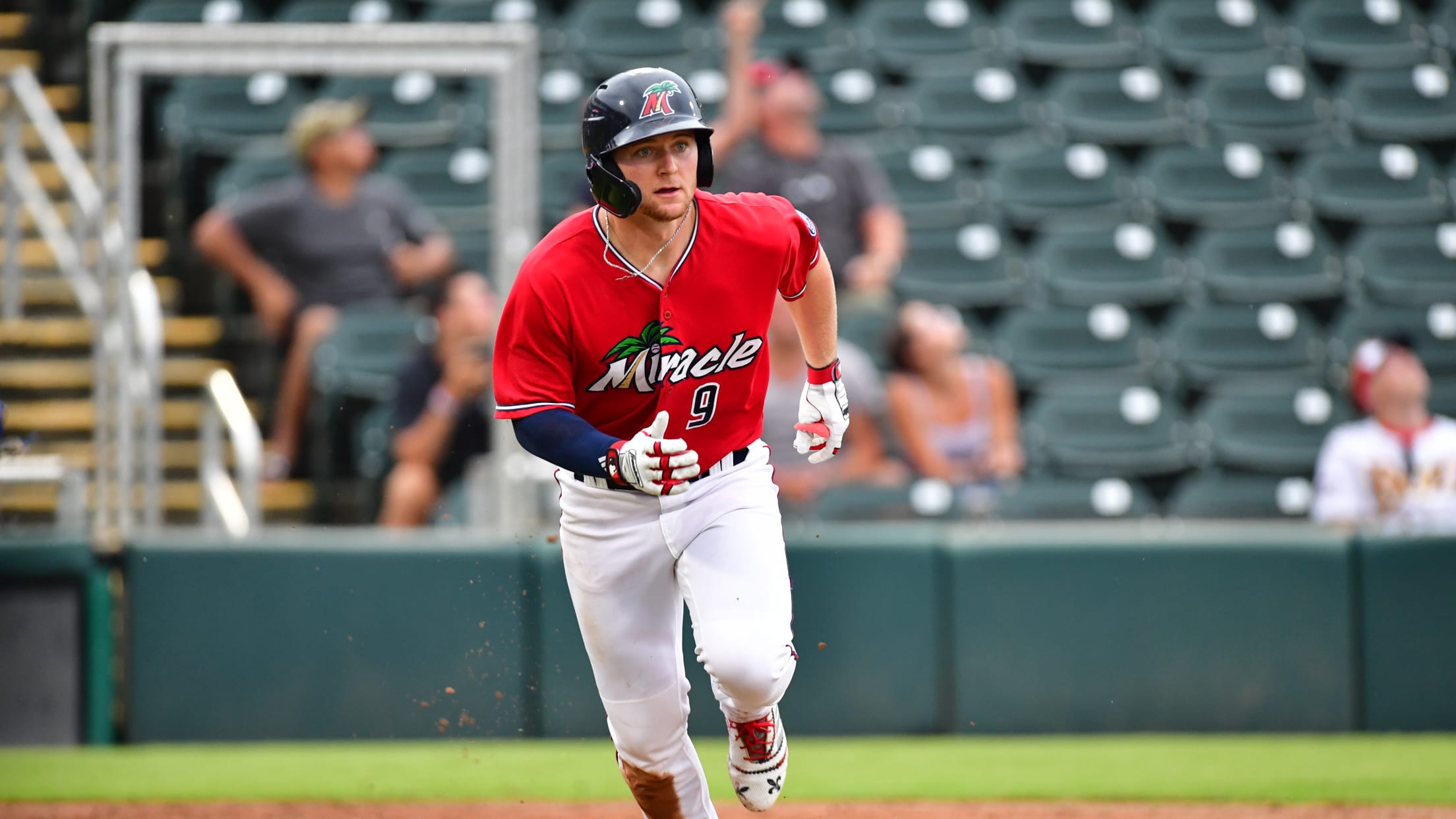 JUPITER, Fla. - The Miracle managed just two runs against four different Jupiter pitchers in a series opening 4-2 loss to the Hammerheads on Friday night at Roger Dean Chevrolet Stadium. The Miracle got off to a fast start. Gabriel Maciel led off the game with a triple off of José
Encarnacion energizes home crowd with late blast
Pearson slams first home run, Watson quiets St. Lucie bats in 2-1 win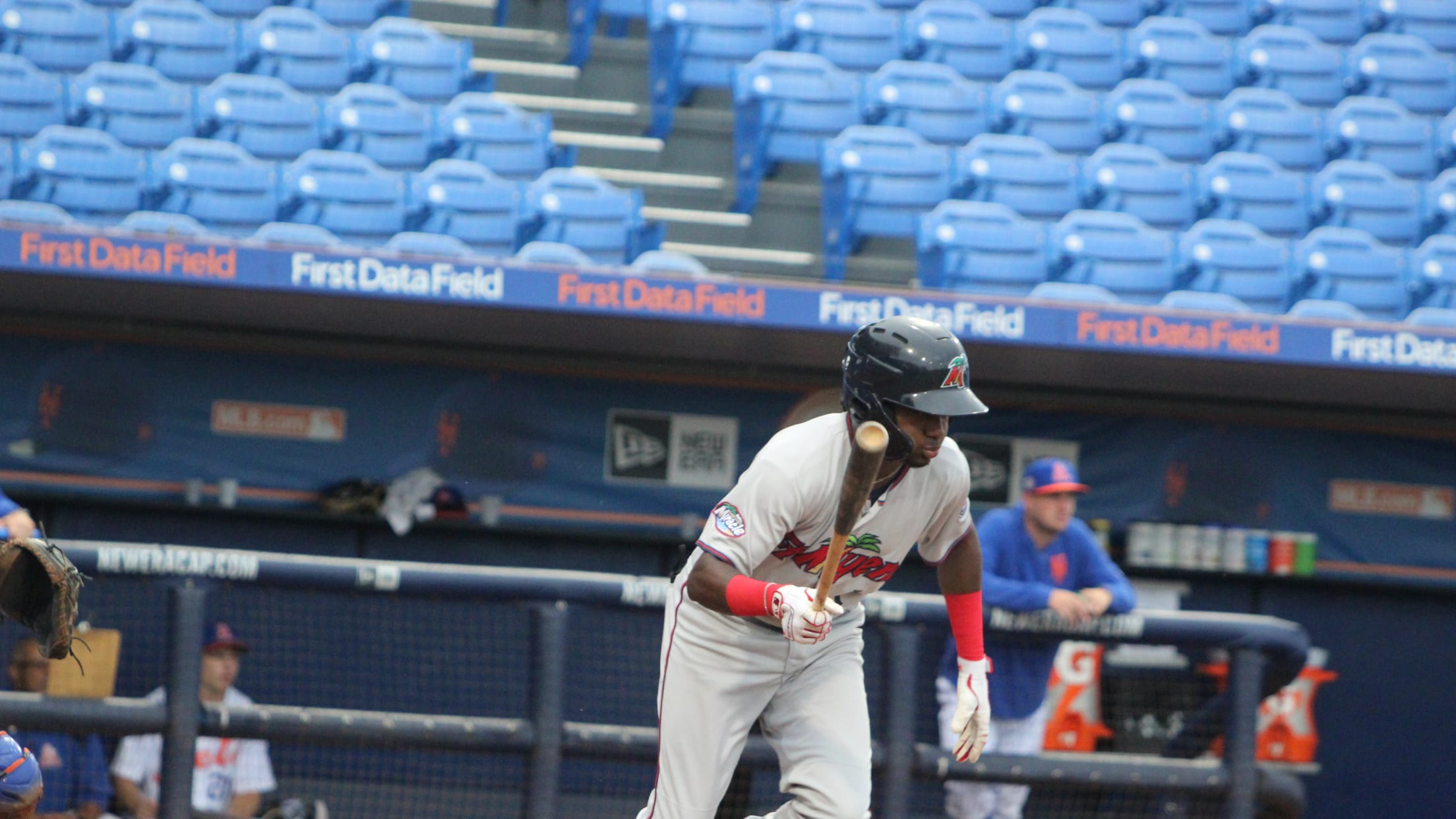 FORT MYERS, Fla. - Yeltsin Encarnacion crushed a seventh inning home run to break a 1-1 tie, as the Miracle slipped past the St. Lucie Mets, 2-1, on Wednesday night at Hammond Stadium. Encarnacion's blast, a 400 foot bomb to right-center, was the shortstop's first High-A home run.Jacob Pearson gave the
Maciel's late magic propels Miracle in extras
Chalmers throws six solid innings, Fort Myers earns split in doubleheader
FORT MYERS, Fla. - Gabriel Maciel delivered a walk-off single to cap off a wild ninth inning, as the Miracle rallied past the St. Lucie Mets, 3-2, on Tuesday night at Hammond Stadium to earn a split in the doubleheader. After the Mets scored a run in the top of the
Banuelos' big day not enough in loss to St. Lucie
Catcher knocks in three in first game of twin bill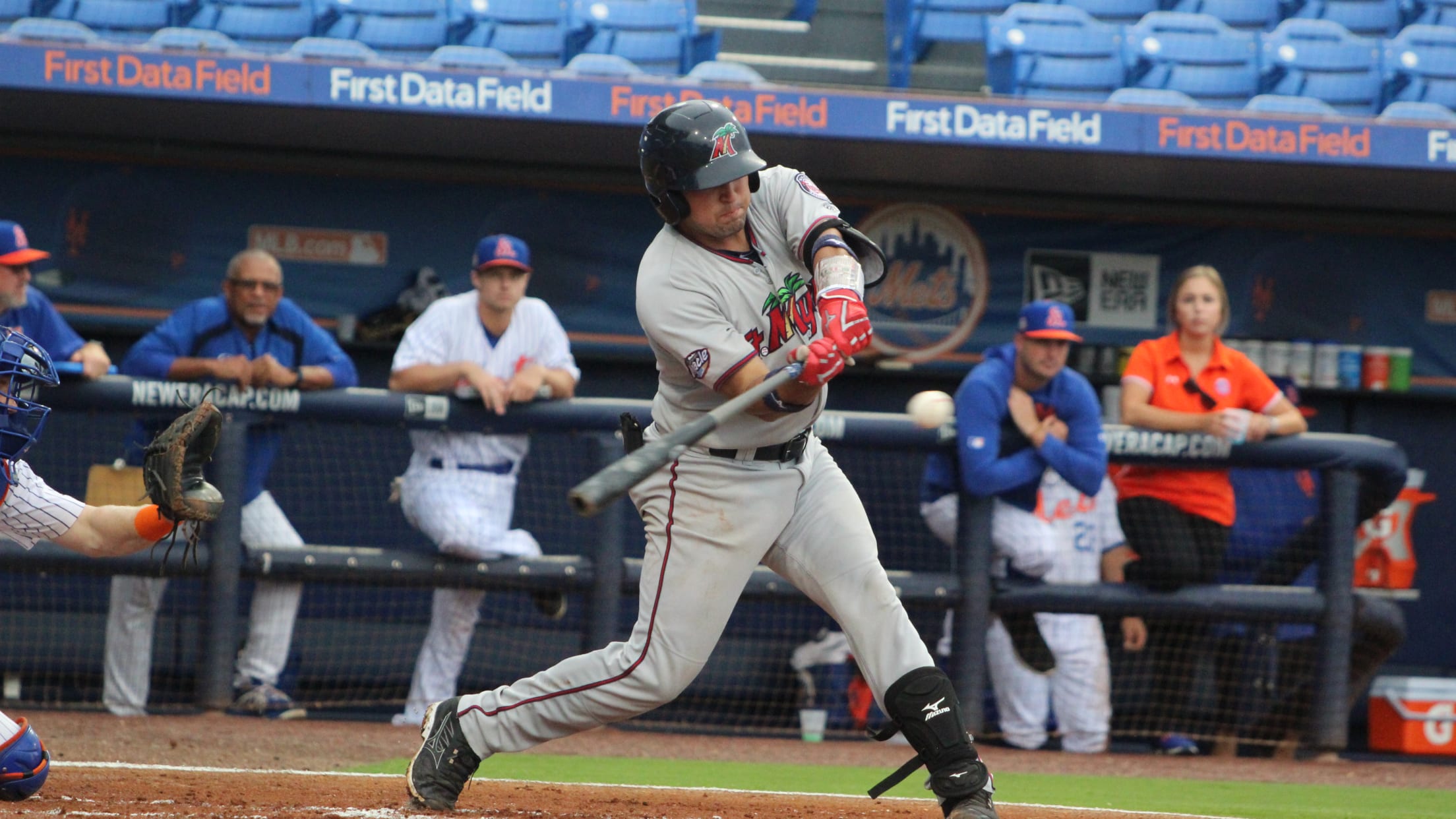 FORT MYERS, Fla. - David Banuelos drove in a season-high three runs, but the St. Lucie Mets pushed across three runs in the sixth inning to hand the Miracle a 7-4 loss in game one of a doubleheader on Tuesday night at Hammond Stadium.Banuelos erased an early 2-0 hole in the
Wells sharp as Miracle win rain shortened affair
Southpaw fires six strong innings, Miranda delivers clutch two-out hit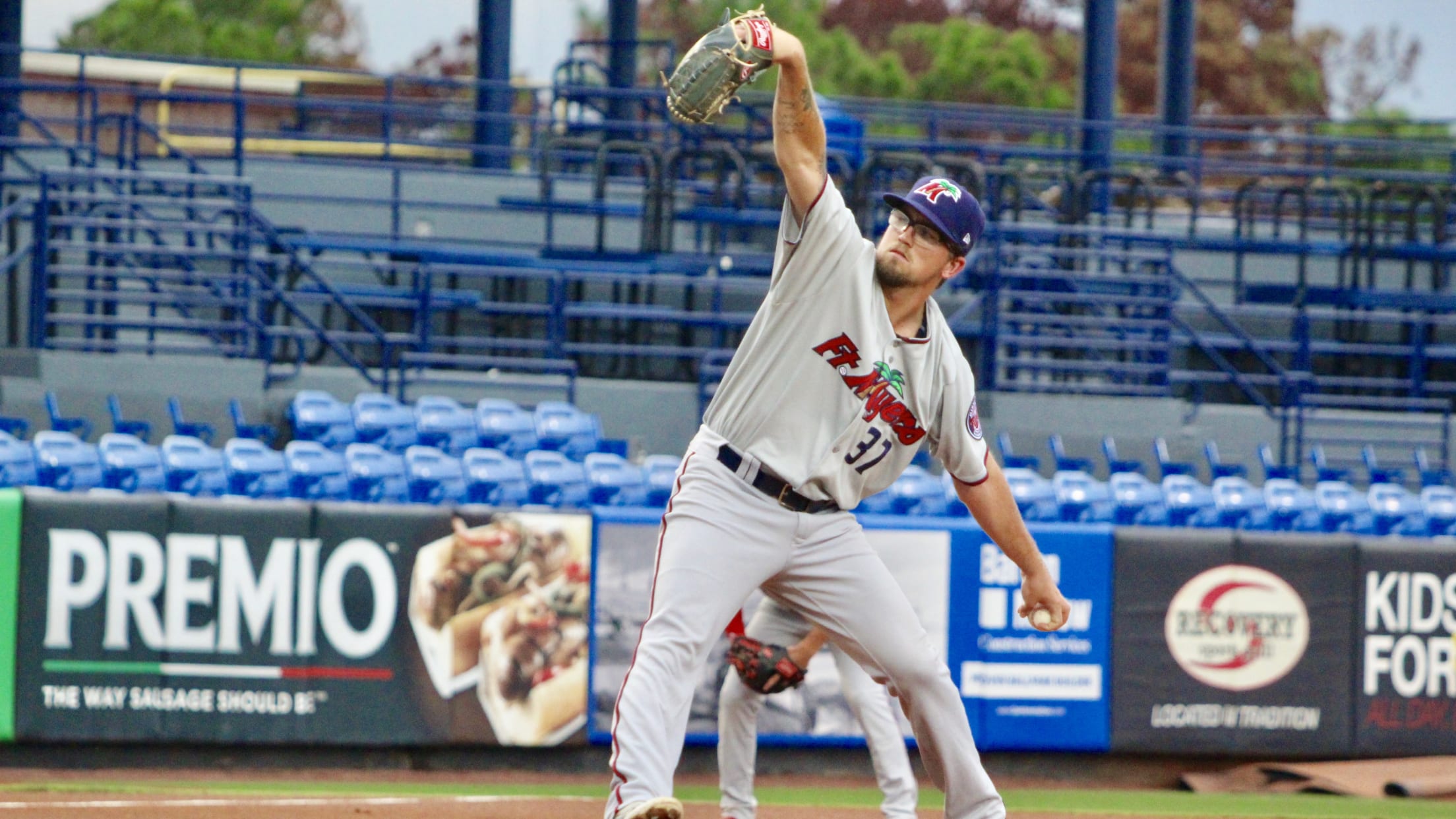 FORT MYERS, Fla. - Lachlan Wells tossed six innings of one run baseball, and Jose Miranda delivered a tie-breaking double in the fifth, as the Miracle slipped past the Jupiter Hammerheads, 2-1, in a rain shortened game on Sunday morning in Fort Myers. The game was called after the seventh inning
Miranda records first career multi-homer game
Cabbage also goes deep, Miracle pound out 15 hits in 9-2 victory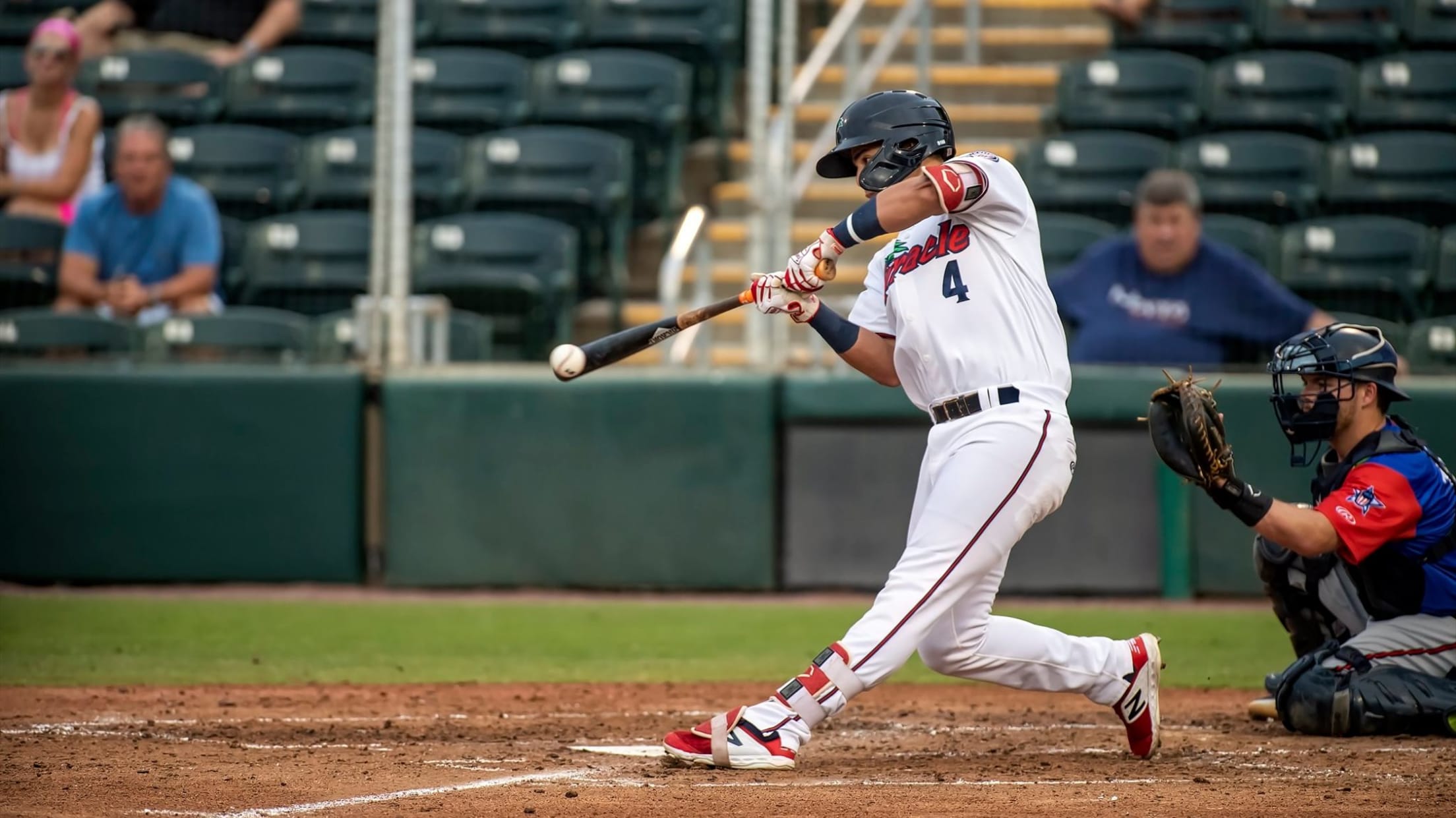 FORT MYERS, Fla. - Jose Miranda went deep twice to lead a relentless Miracle offense past the Jupiter Hammerheads, 9-2, on Saturday night at Hammond Stadium.With the Miracle leading 4-2 in the fifth, Miranda launched his seventh home run of the season, and first of the night, onto the berm in