Padres Announce 2023 Opening Day Roster for TinCaps
Shortstop Jackson Merrill Headlines Prospects Coming to Fort Wayne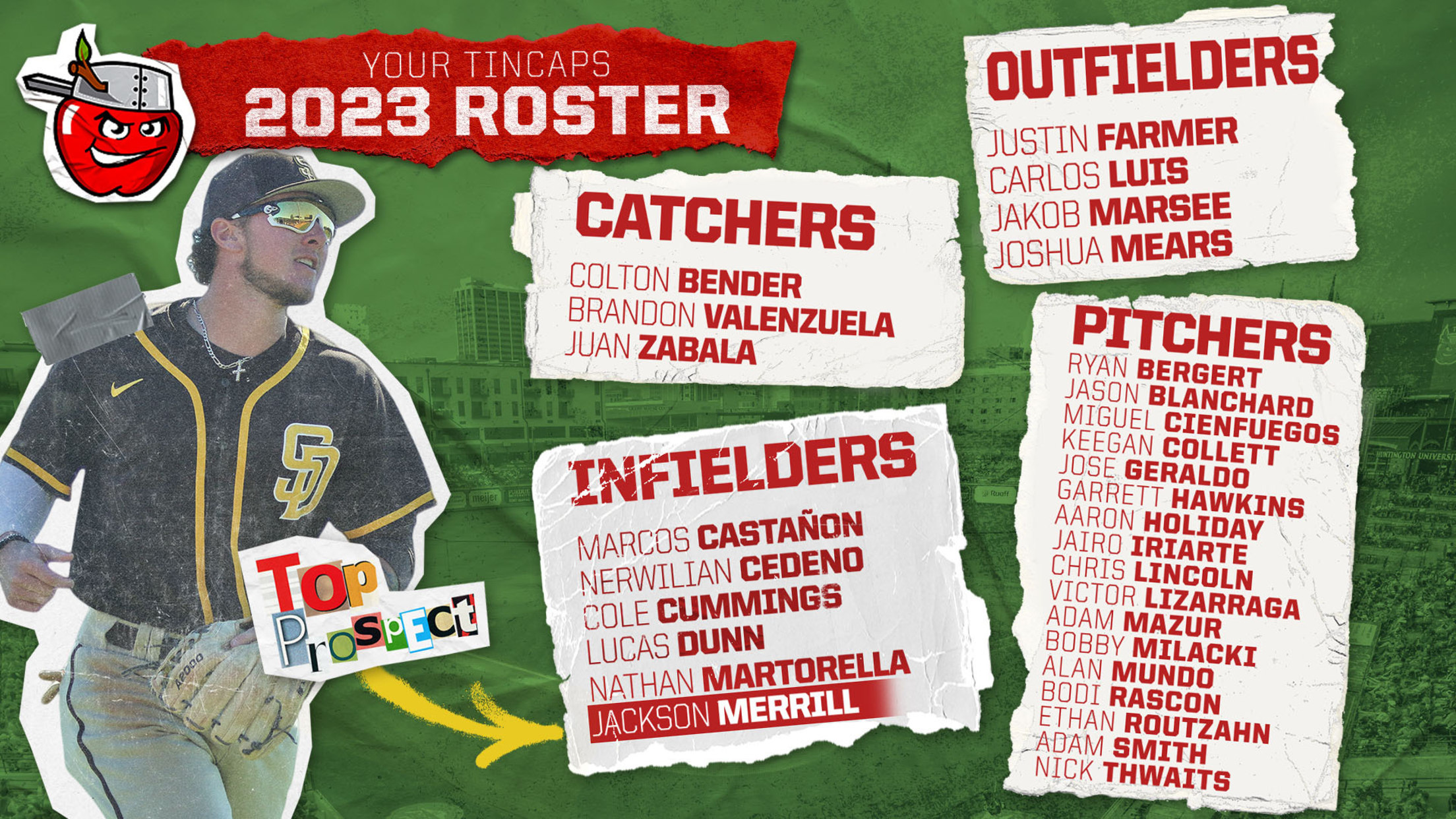 FORT WAYNE, Ind.– The San Diego Padres announced the 2023 Opening Day roster for their High-A affiliate, the Fort Wayne TinCaps, on Tuesday. The TinCaps will feature 11 of MLB.com's Top 30 Padres prospects, including San Diego's top-rated prospect, shortstop Jackson Merrill. The 19-year-old is ranked as the 19th-best prospect
TinCaps to Host "Meet The Team Night" & "Open House"
Free Events at Parkview Field Before Opening Day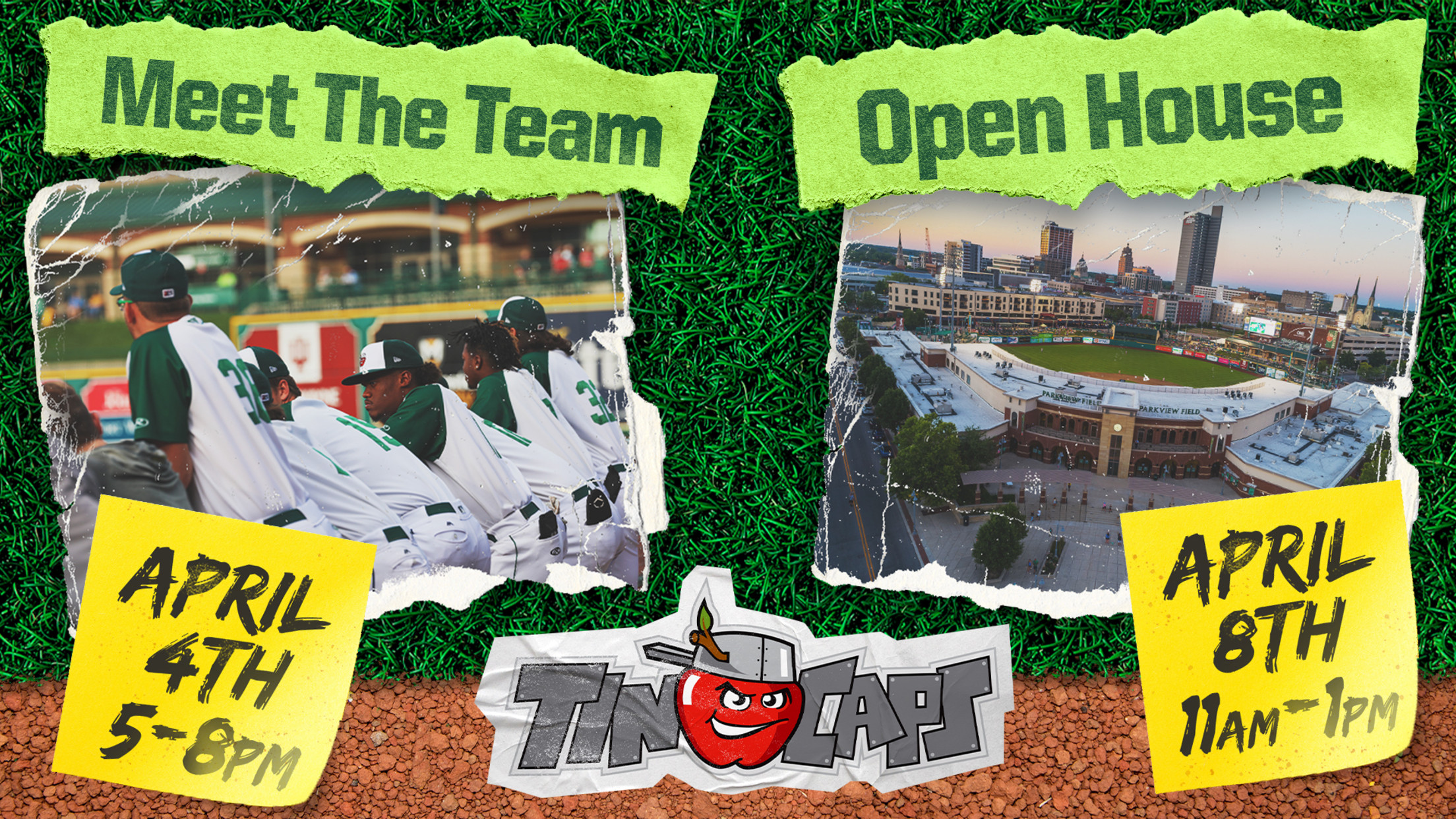 FORT WAYNE, Ind.–As the TinCaps approach the start of their 2023 season, fans are invited to a pair of free events at Parkview Field. The TinCaps' Meet the Team Night returns Tuesday, April 4 from 5-8 p.m., featuring the chance to watch the team practice and get autographs. (In case
Comedian Bert Kreischer Coming to TinCaps' Parkview Field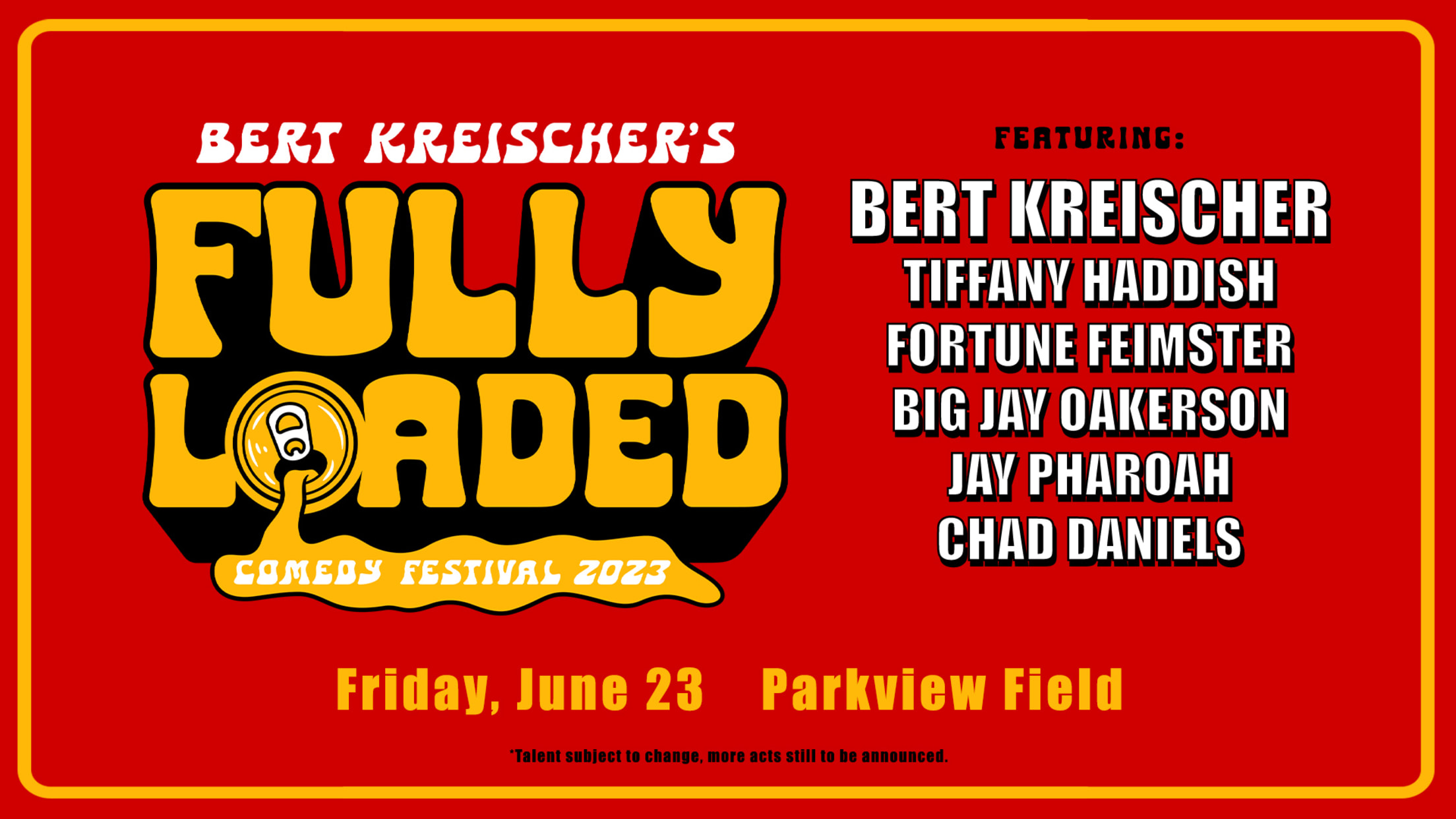 Back by popular demand, Bert "The Machine" Kreischer announced today he will be starting the party back up this summer with his second annual Fully Loaded Comedy Festival at 16 of the most iconic ballparks and arenas across the country, including Parkview Field in Fort Wayne on Friday, June 23.
CELEBRATION OF WOMEN IN SPORTS: Help Requested!
Celebration of Women in Sports: Saturday, June 3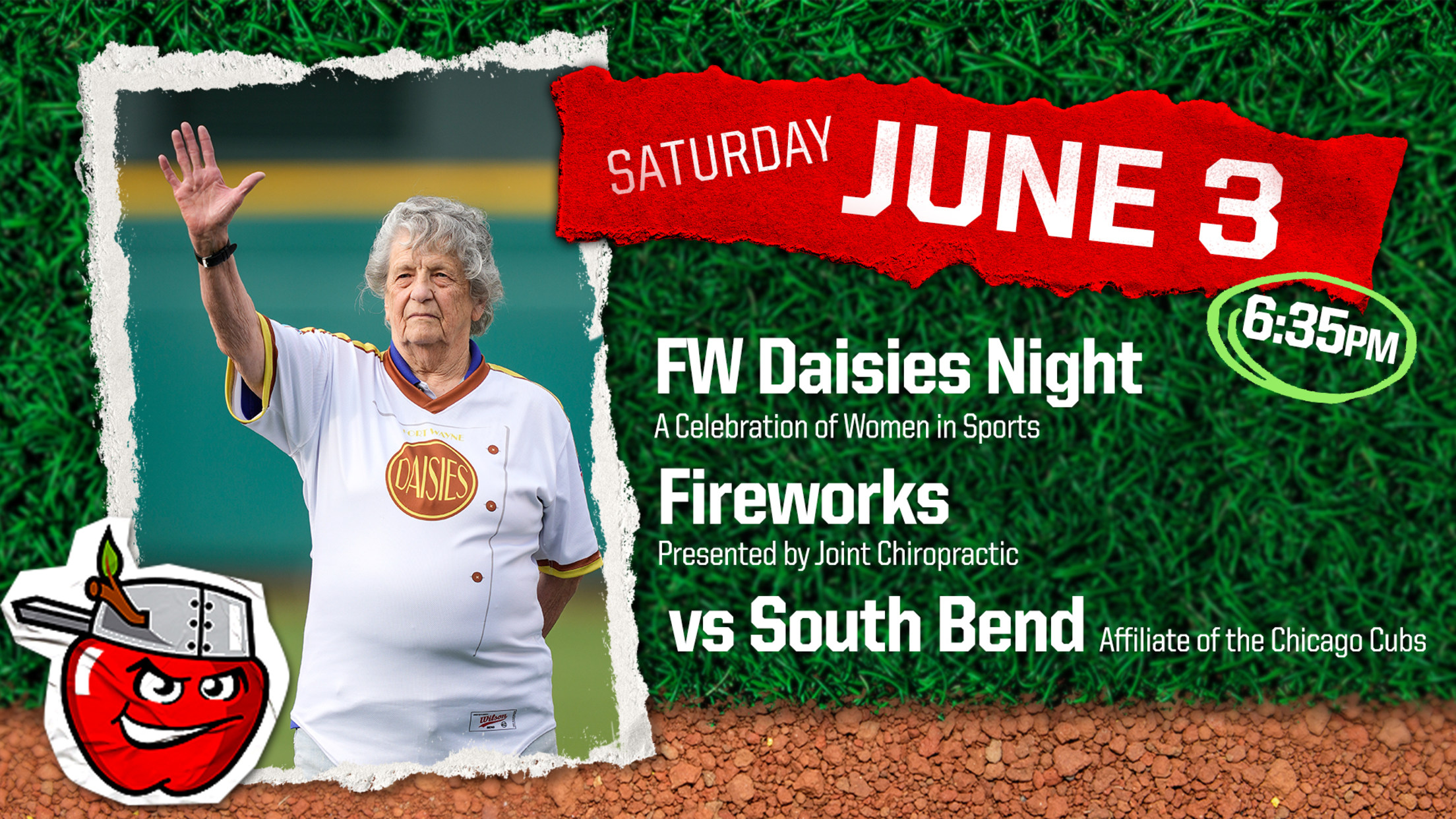 The Fort Wayne TinCaps are asking for assistance from fans. The team would love to hear from the children and grandchildren of former Fort Wayne Daisies players to share stories, photos, newspaper articles, and anything else historical and unique. If able to assist, fill out this form or contact TinCaps
HOOSIER STATE TENDERLOINS: Learn More!
TinCaps Support Tenderloin as Indiana's Official State Sandwich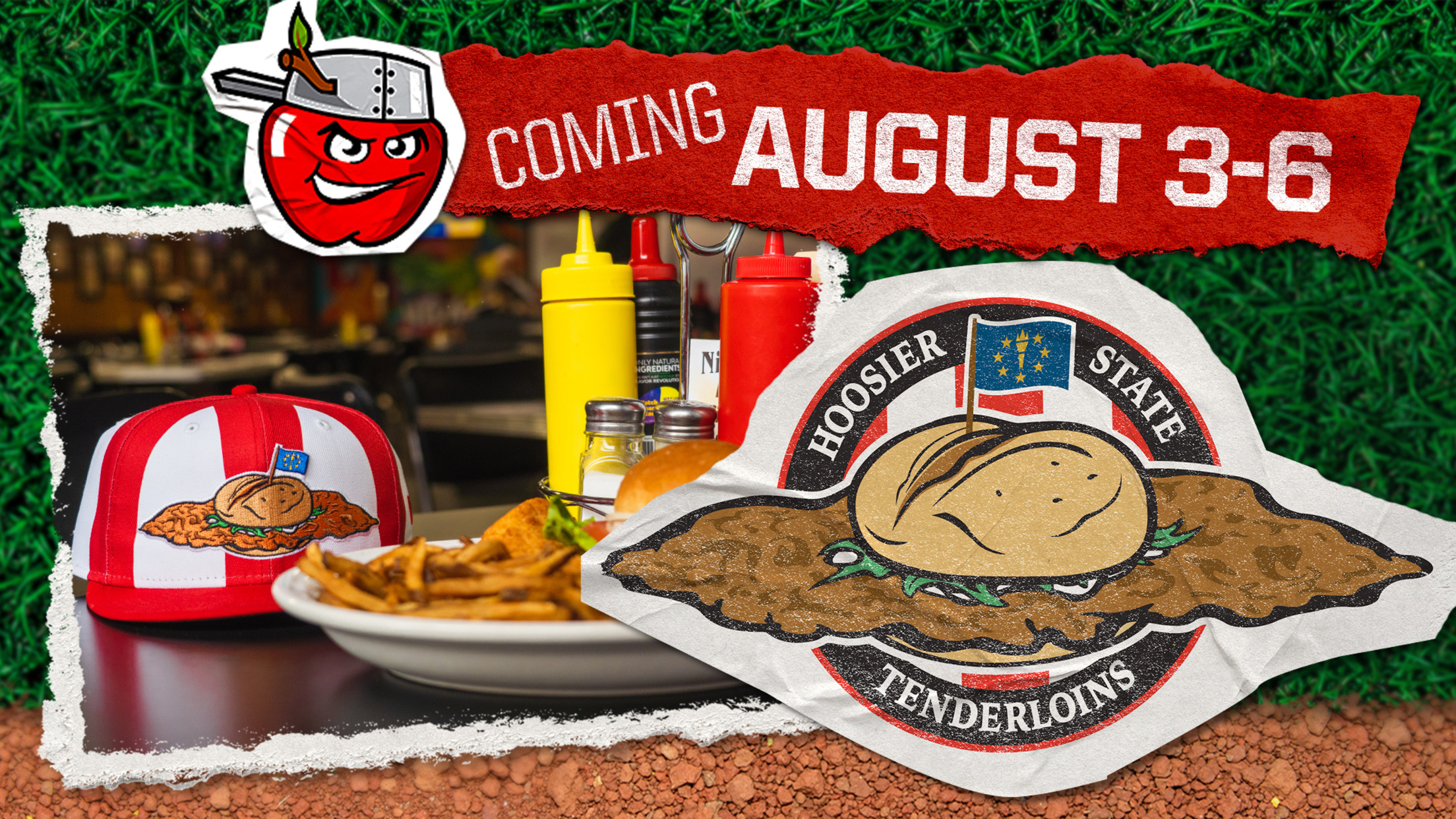 FORT WAYNE, Ind. — Since being introduced as Senate Bill 322 on January 4, 2023, leaders at the State House in Indianapolis have been debating whether or not the Breaded Tenderloin deserves the status as the Official State Sandwich. For the Fort Wayne TinCaps, there's no debate. Fort Wayne, Indiana's
TENDERLOINS: Statement on Bill 322
Though Breaded Tenderloin Won't Become Official State Sandwich (Yet), TinCaps to Play as "Hoosier State Tenderloins" Aug. 3-6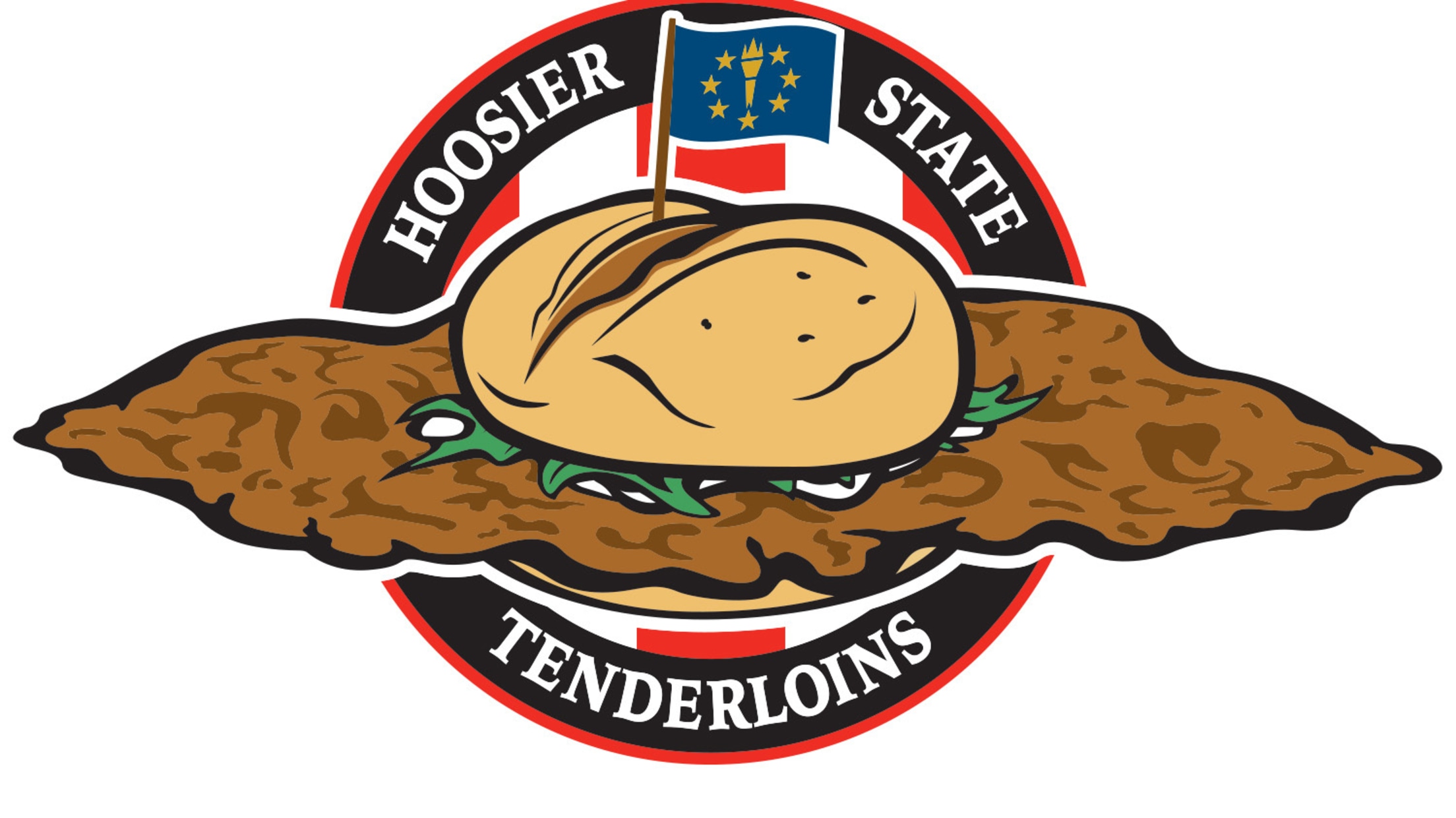 FORT WAYNE, Ind. — The Fort Wayne TinCaps (Minor League Baseball's High-A affiliate of the San Diego Padres) issued the following statement today regarding Indiana Senate Bill 322. The bill was introduced to designate the Breaded Tenderloin as the official state sandwich of Indiana, but was not considered to pass
PROMOTIONS: Check Out the 2023 Schedule!
Single-Game Tickets Go On Sale Friday, Feb. 24 (8 a.m.)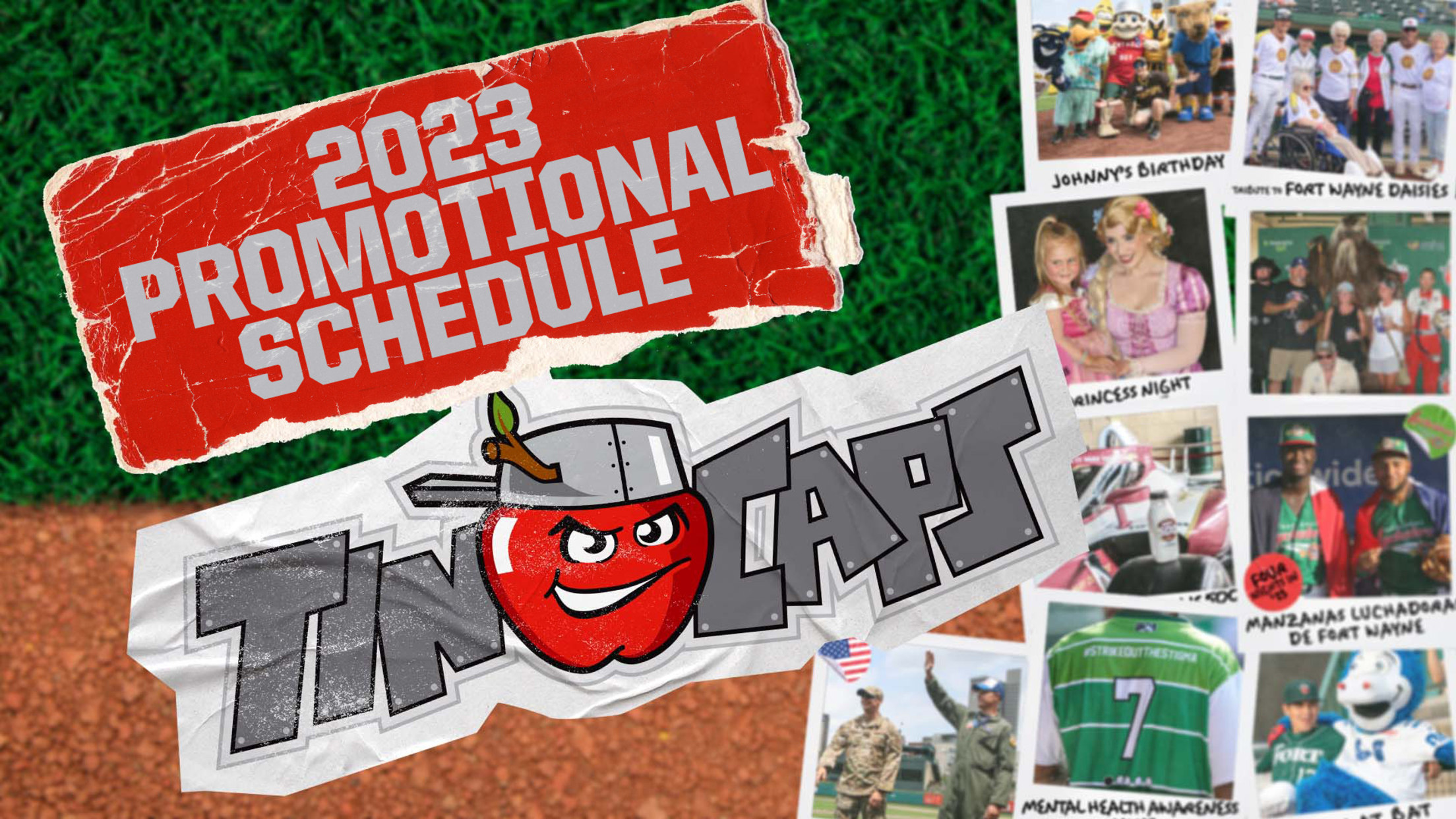 FORT WAYNE, Ind. — The Fort Wayne TinCaps today announced their 2023 promotional schedule, including events every homestand. Single-game tickets for 2023 regular season home games go on sale Friday (February 24) at 8 a.m. here online, by calling 260-482-6400, and at Parkview Field. Fans who purchase tickets at Parkview
HIRING: Apply to Work for the 2023 Season
Part-Time, Seasonal Positions Available as Opening Day on April 11 Approaches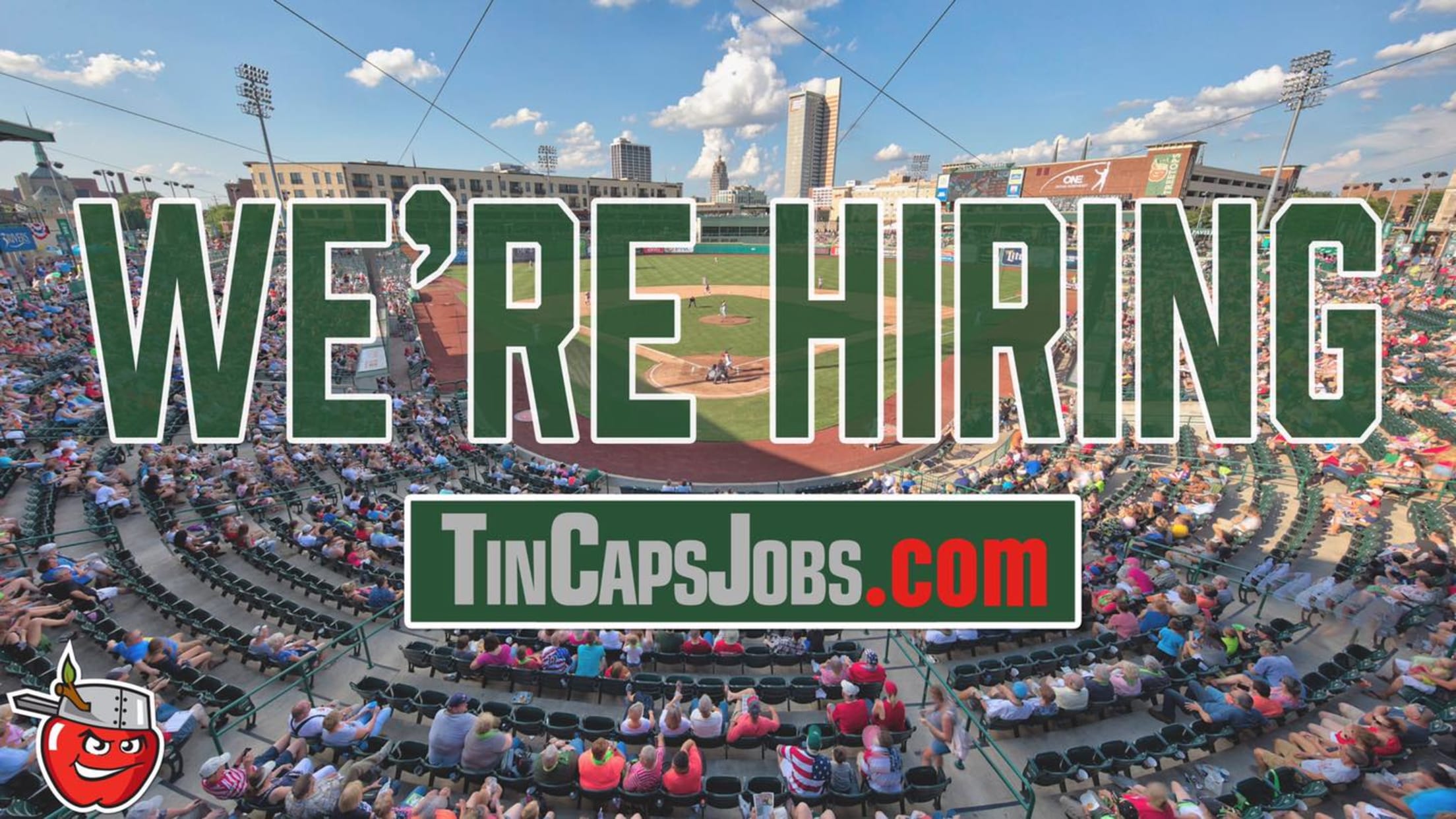 FORT WAYNE, Ind. – It's a new year, and now a new chance to become a team member with the award-winning Fort Wayne TinCaps at Parkview Field. As Opening Day downtown on April 11 approaches, the TinCaps are hiring part-time, seasonal positions for the 2023 season. Applications can be found
HERO OF THE GAME: Nominate A Local Hero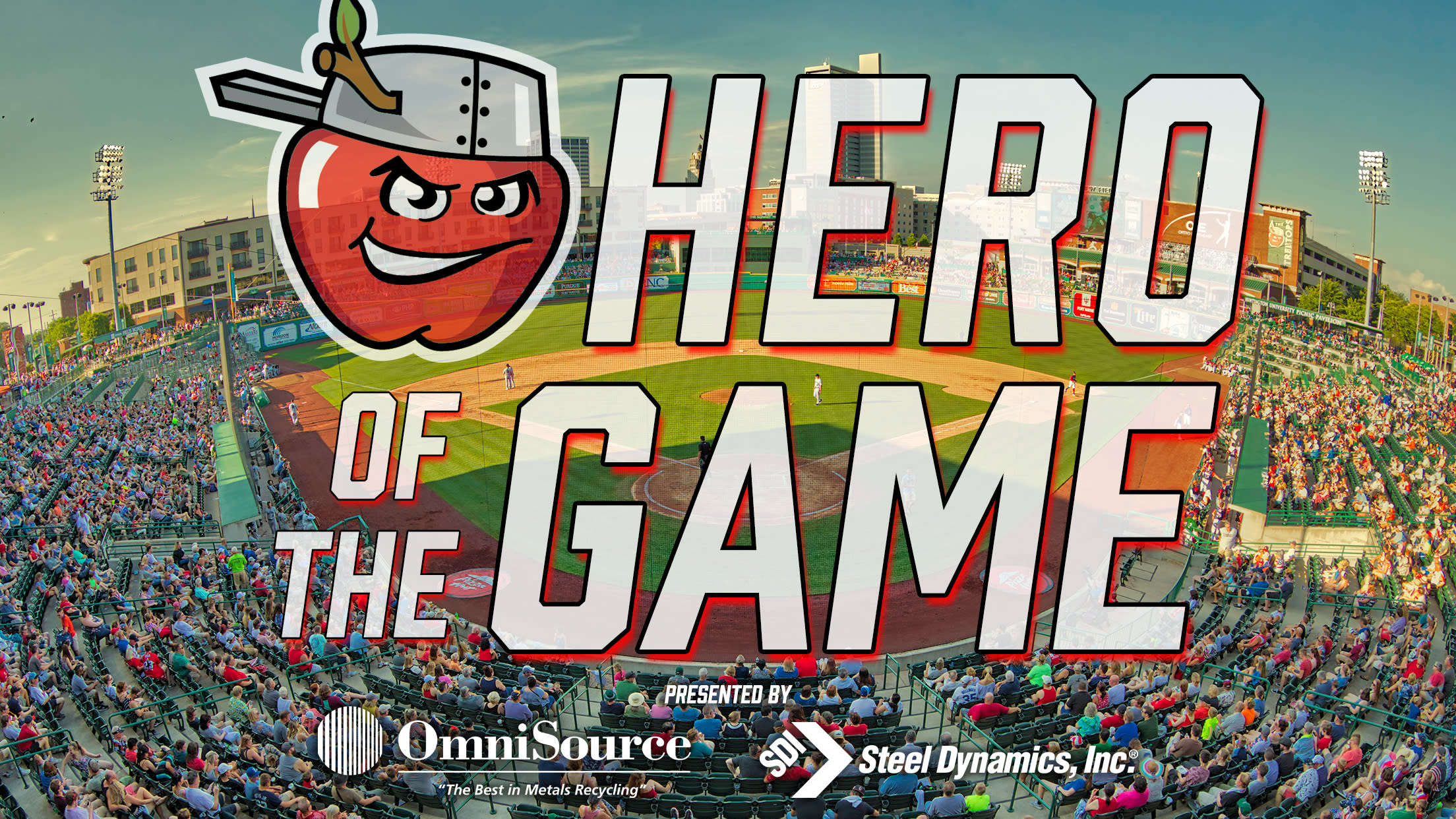 The Fort Wayne TinCaps, along with OmniSource LLC and Steel Dynamics Inc., are saluting local heroes throughout the 2023 season and need your help! The team is seeking nominations for military (active duty and veterans), first responders, healthcare workers, and educators to be honored as a "Hero of the Game"
PSM BASEBALL CLASSIC: See Who's Playing!
Parkview Field to Host 24 High School/College Teams in April and May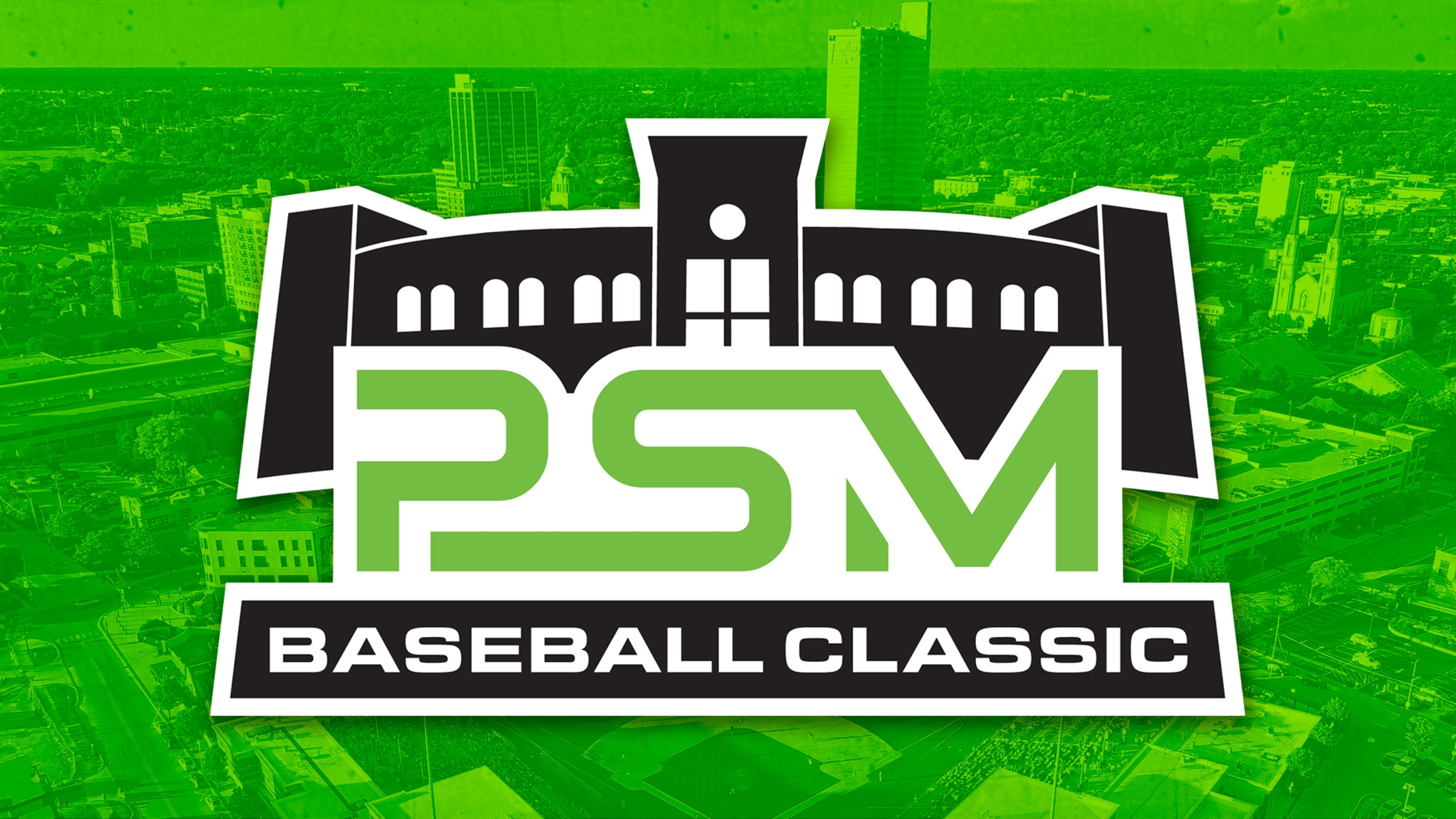 FORT WAYNE, Ind. — Parkview Field, the home of the Fort Wayne TinCaps, will host 12 high school/college baseball games, featuring 24 area teams, this April and May as part of the annual Parkview Sports Medicine Baseball Classic. The action will take place while the TinCaps are playing on the
WORLD BASEBALL CLASSIC: 18 Alumni on Rosters
Former Players Span Globe Across 10 Teams, Including 3 with USA Baseball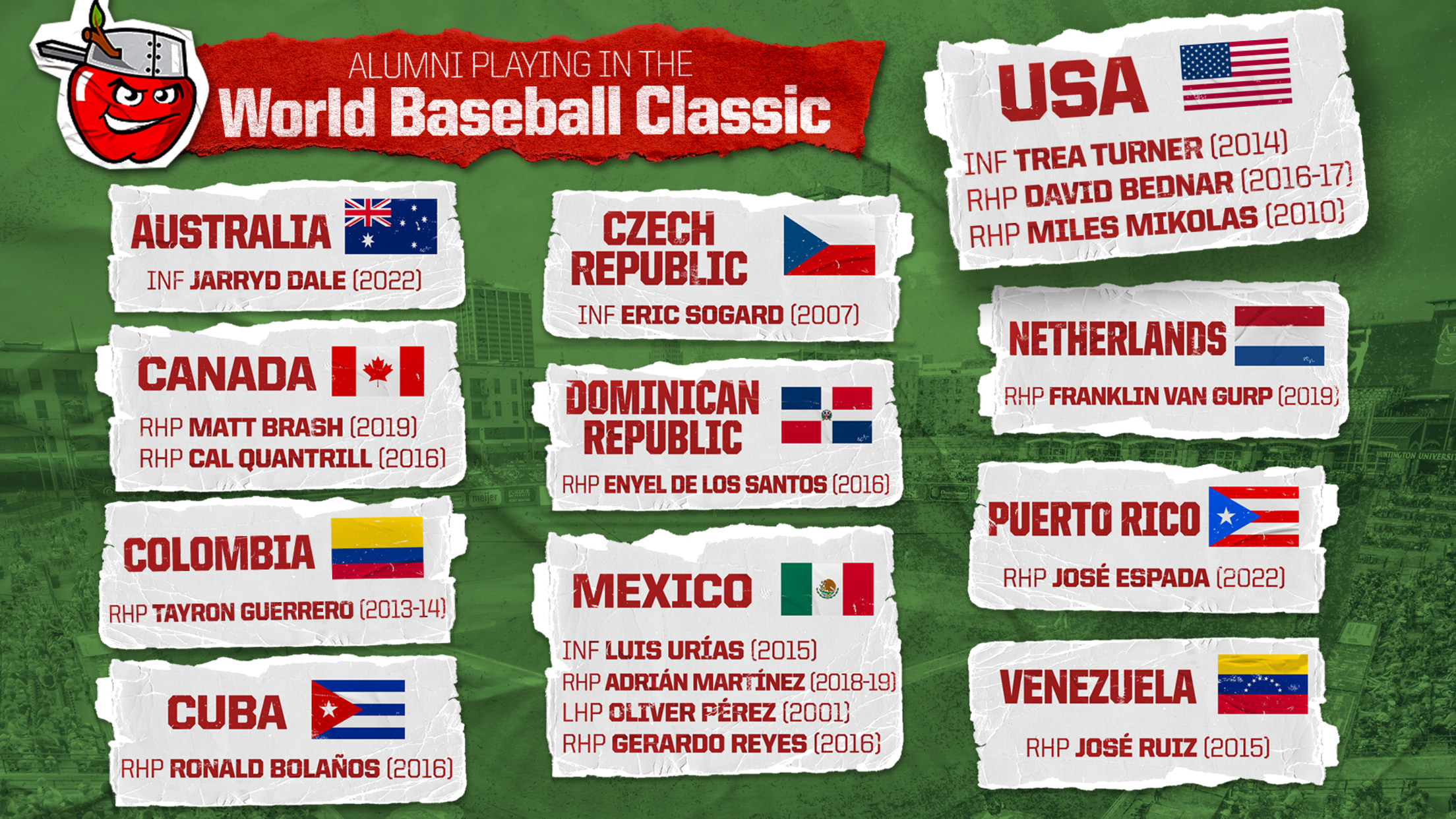 FORT WAYNE, Ind. – Rosters for the 2023 World Baseball Classic were revealed Thursday night on MLB Network, featuring 18 former TinCaps players. Fort Wayne's alumni can be found on 12 of the 20 international squads, including three players set to play for USA Baseball: infielder Trea Turner (2014) along
COACHING STAFF: Mathews Returns to Manage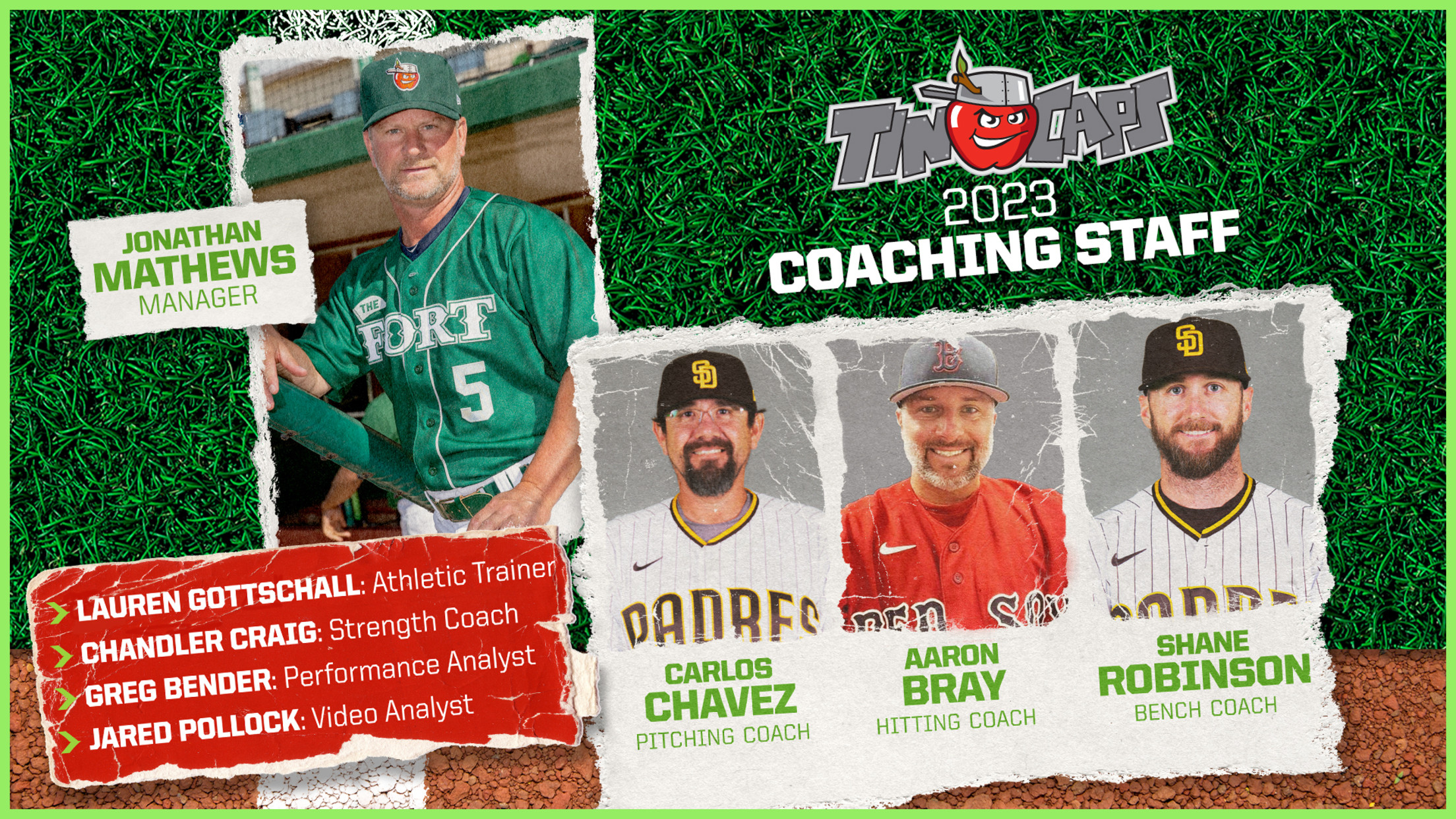 FORT WAYNE, Ind. – The San Diego Padres announced the 2023 High-A Fort Wayne TinCaps coaching staff on Wednesday afternoon. Former TinCaps hitting coach Jonathan Mathewsis set to return as the team's manager. Mathews will be joined by a new crew in Fort Wayne, including pitching coach Carlos Chavez, hitting
CHIRP CHIRP: TinCaps & Ball State Continue Partnership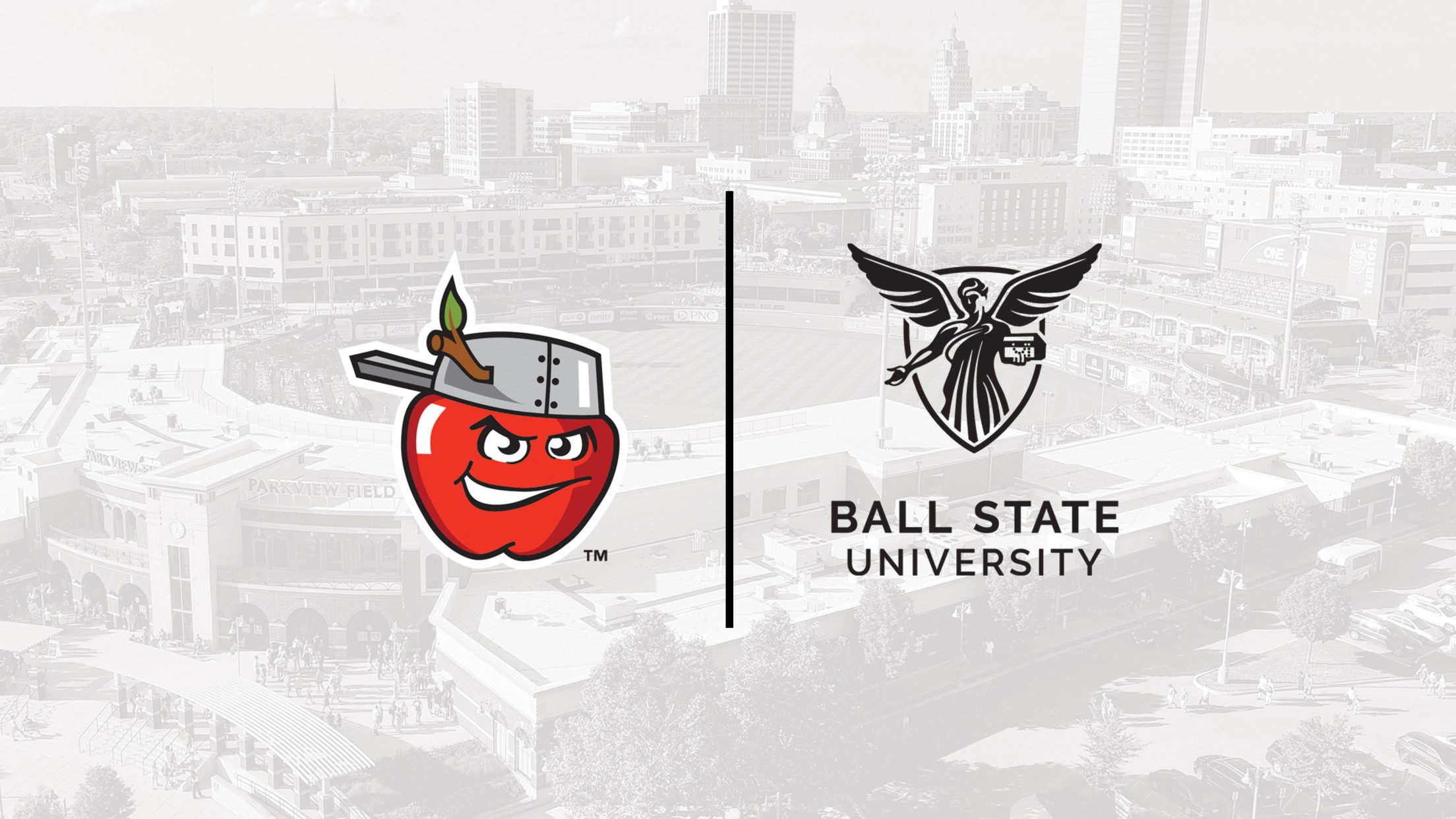 FORT WAYNE, Ind. -- Minor League Baseball is all about development. That applies not only to the players on the field, but on the front office side as well. With that mission in mind, the Fort Wayne TinCaps annually have partnered with Ball State University's Sports Administration Program. The program
MiLB EXECUTIVE OF THE YEAR: Mike Nutter
At Winter Meetings, TinCaps Also Named National Finalist for Latino Fan Engagement and Earn Honor for Midwest League Hospitality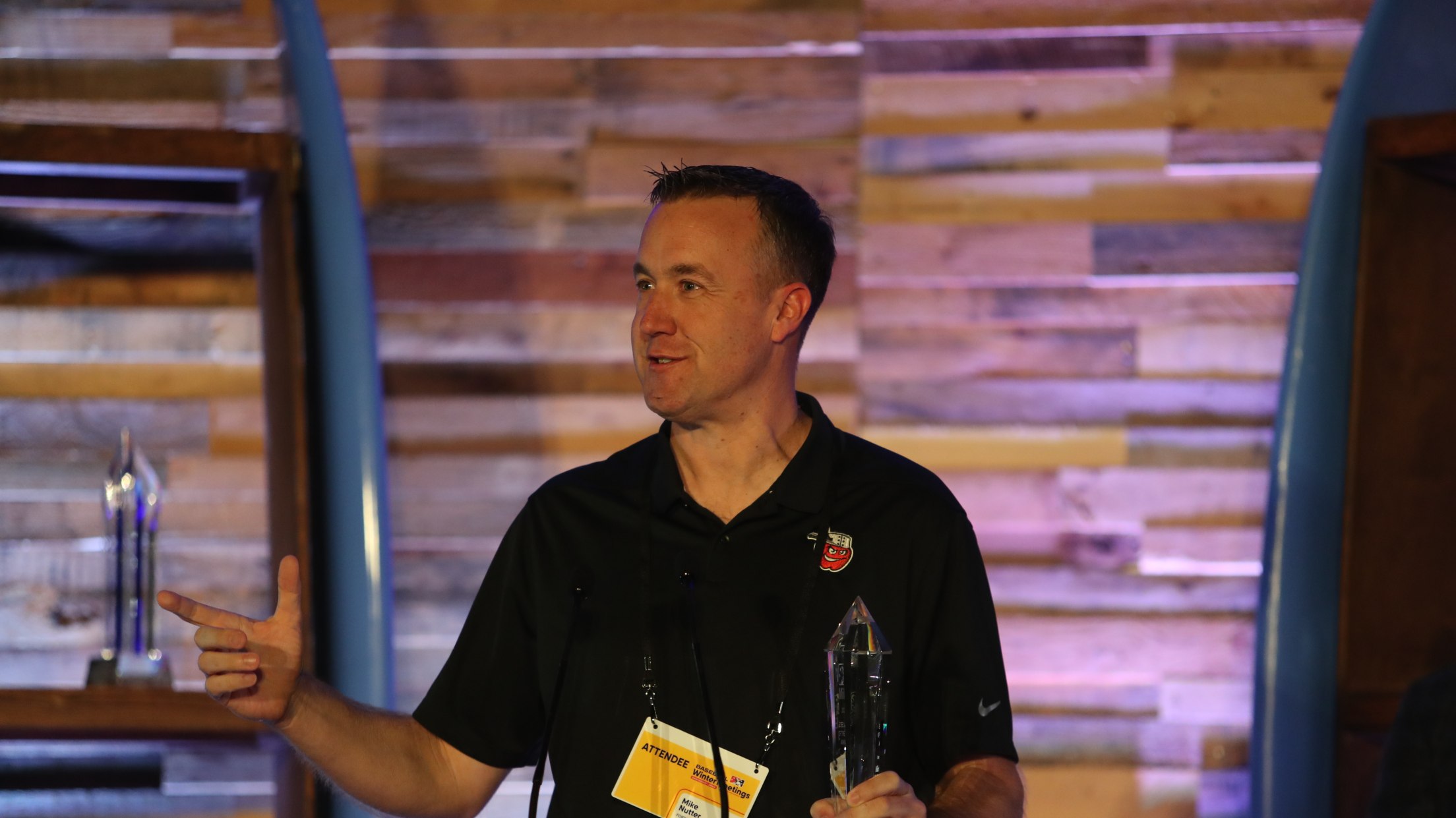 Fort Wayne TinCaps President Mike Nutter has been named Minor League Baseball's 2022 Executive of the Year. Minor League Baseball made the announcement on Monday, while Nutter received his award on Sunday night at the Baseball Winter Meetings Opening Night Reception and Awards Program hosted by the Hilton San Diego
SEASON TICKET PLANS: On Sale Now!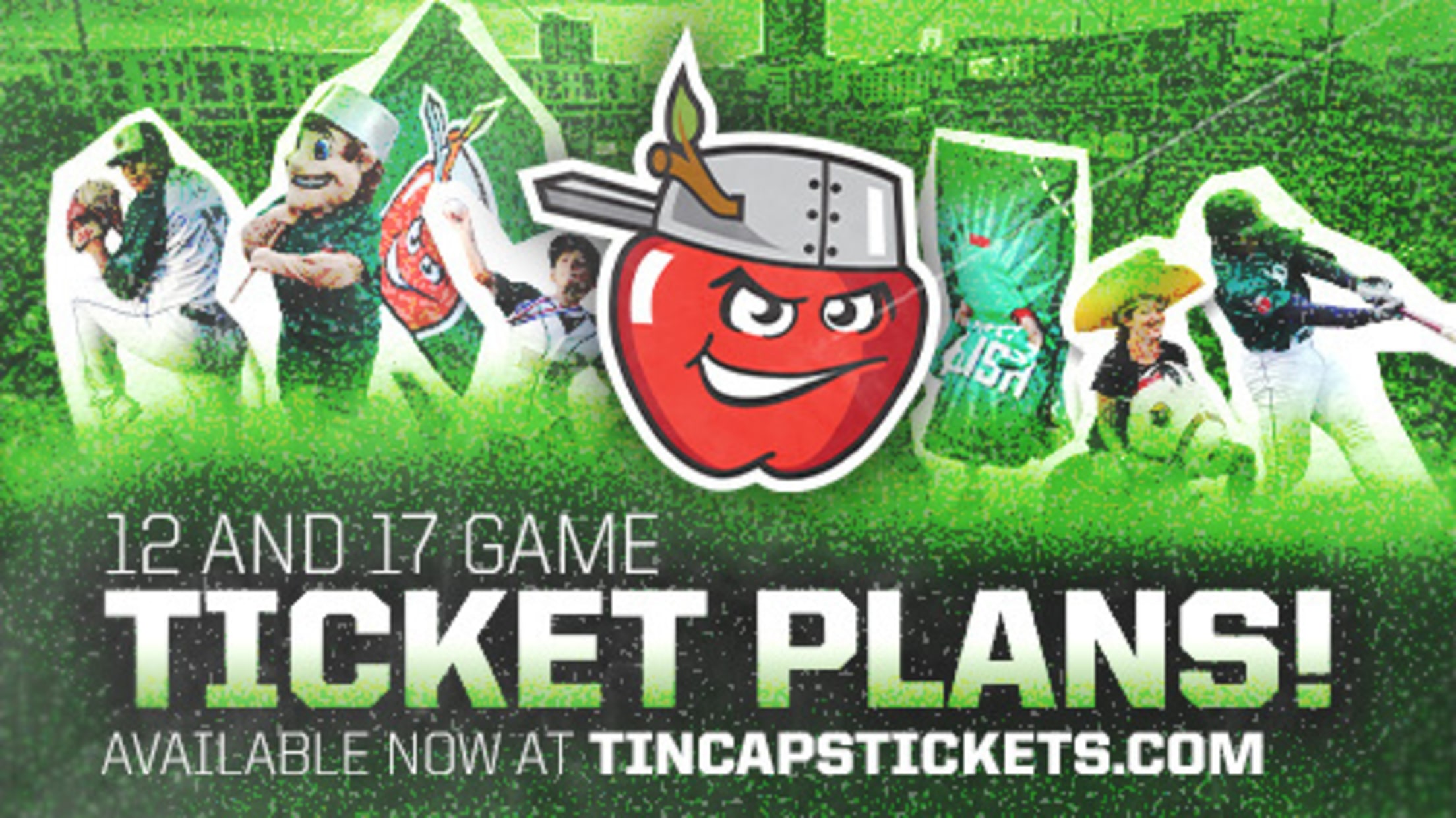 Check out our 2023 schedule here! 12-Game and 17-Game Plans - Purchase online at TinCapsTickets.com! View options under "Upcoming Events." Half-Season and Full-Season Plans - Learn more here and call one of our friendly team members at 260-482-6400! Group Outings - Share the experience of Parkview Field with co-workers, church
INTERNSHIPS: Apply to Work for the 2023 Season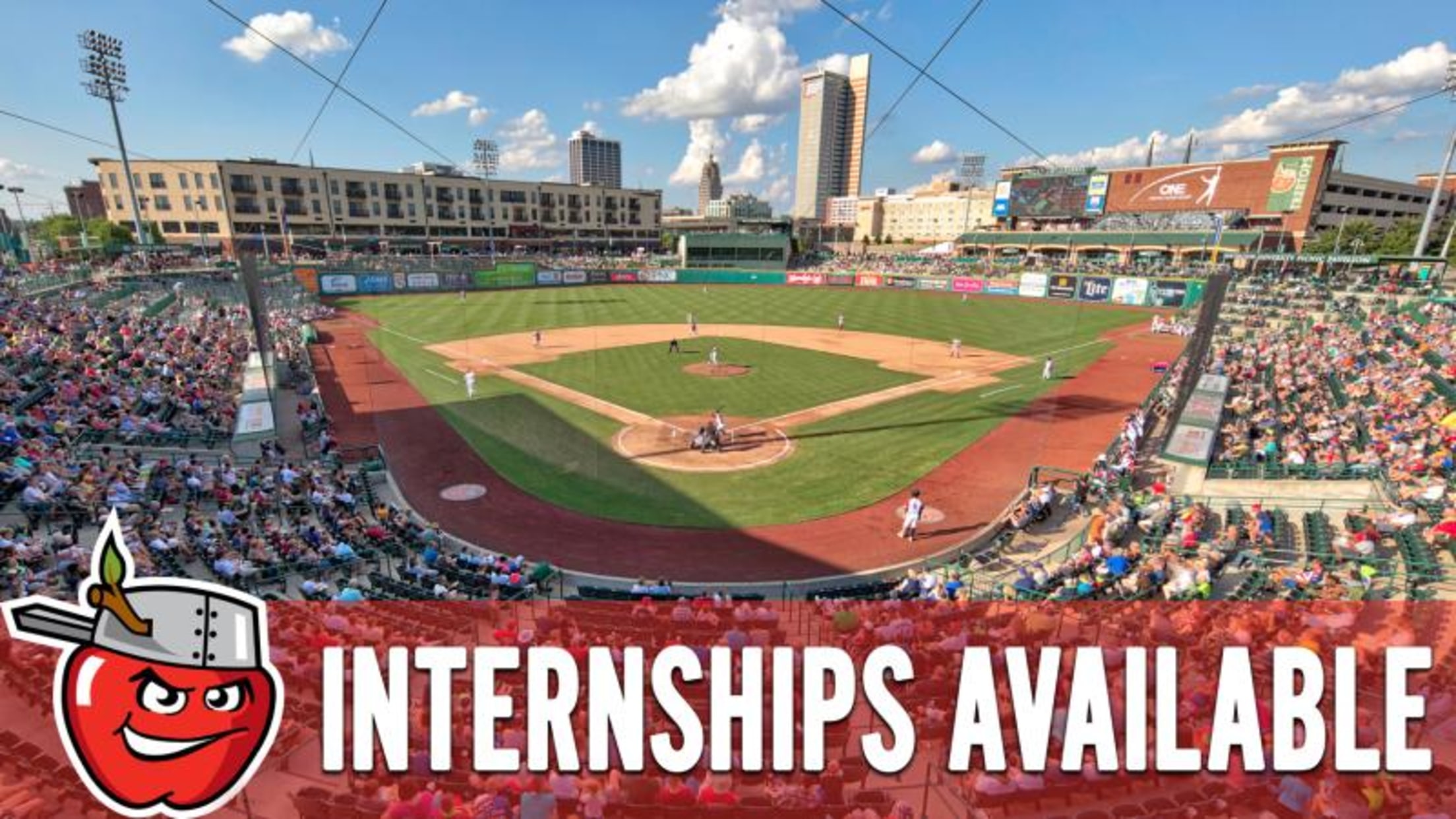 The Fort Wayne TinCaps (High-A affiliate of the San Diego Padres) are currently accepting résumés, cover letters, and references from students that are interested in being considered for an internship position during the 2023 season. Interviews will be conducted starting in November and early December, and the expectation is to
2023 SCHEDULE: Just Released!
Book Group Outings and Secure Your Season Tickets Now!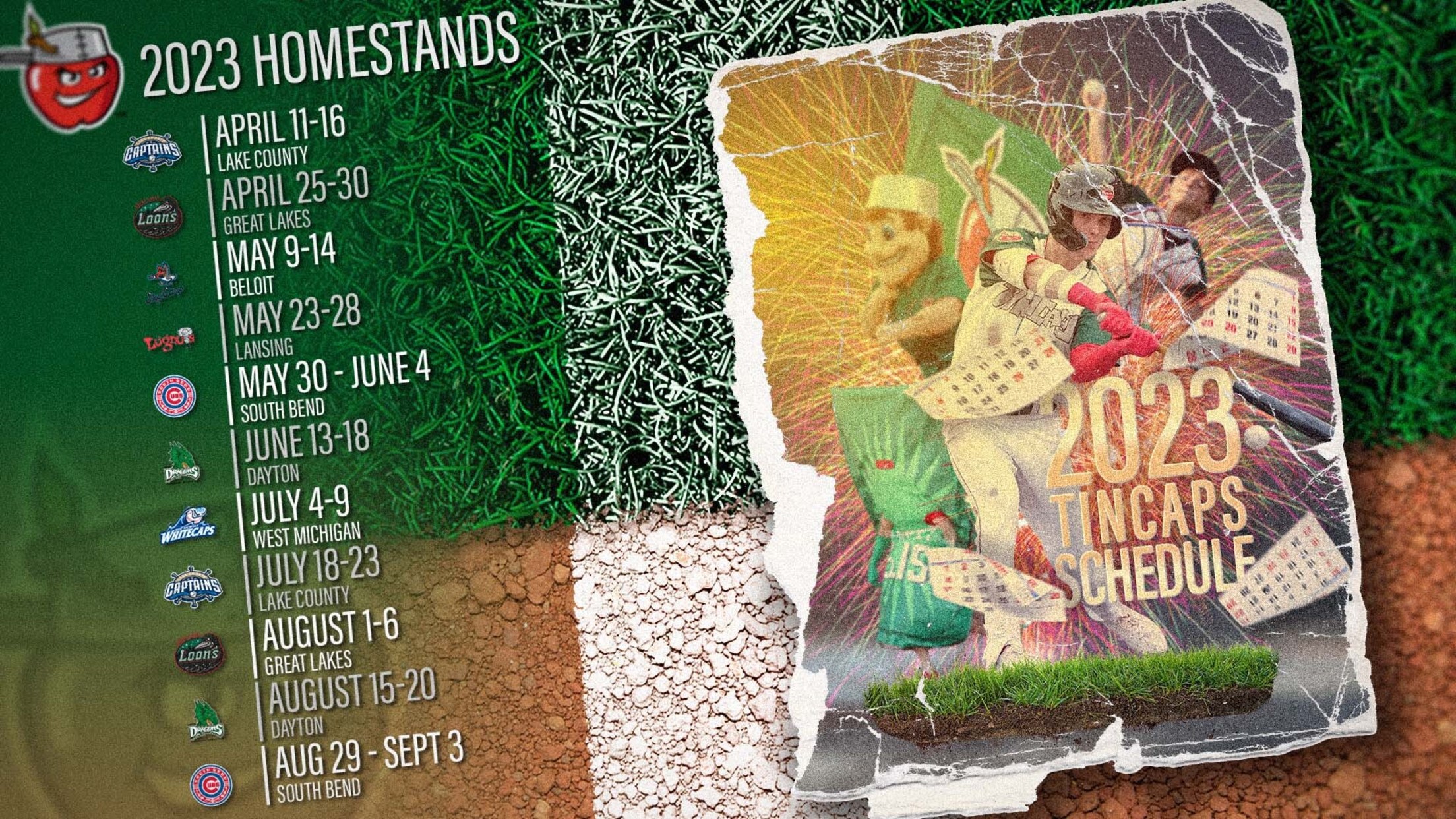 FORT WAYNE, Ind. – The countdown is already on for Opening Day at Parkview Field in 2023. After the 2022 Fort Wayne TinCaps season concluded last month, fans can now look forward to next year's season. The team's home opener at Parkview Field is set for Tuesday, April 11 (6:35
VALENTINE'S DAY PACKAGE: Tickets, Flowers & More!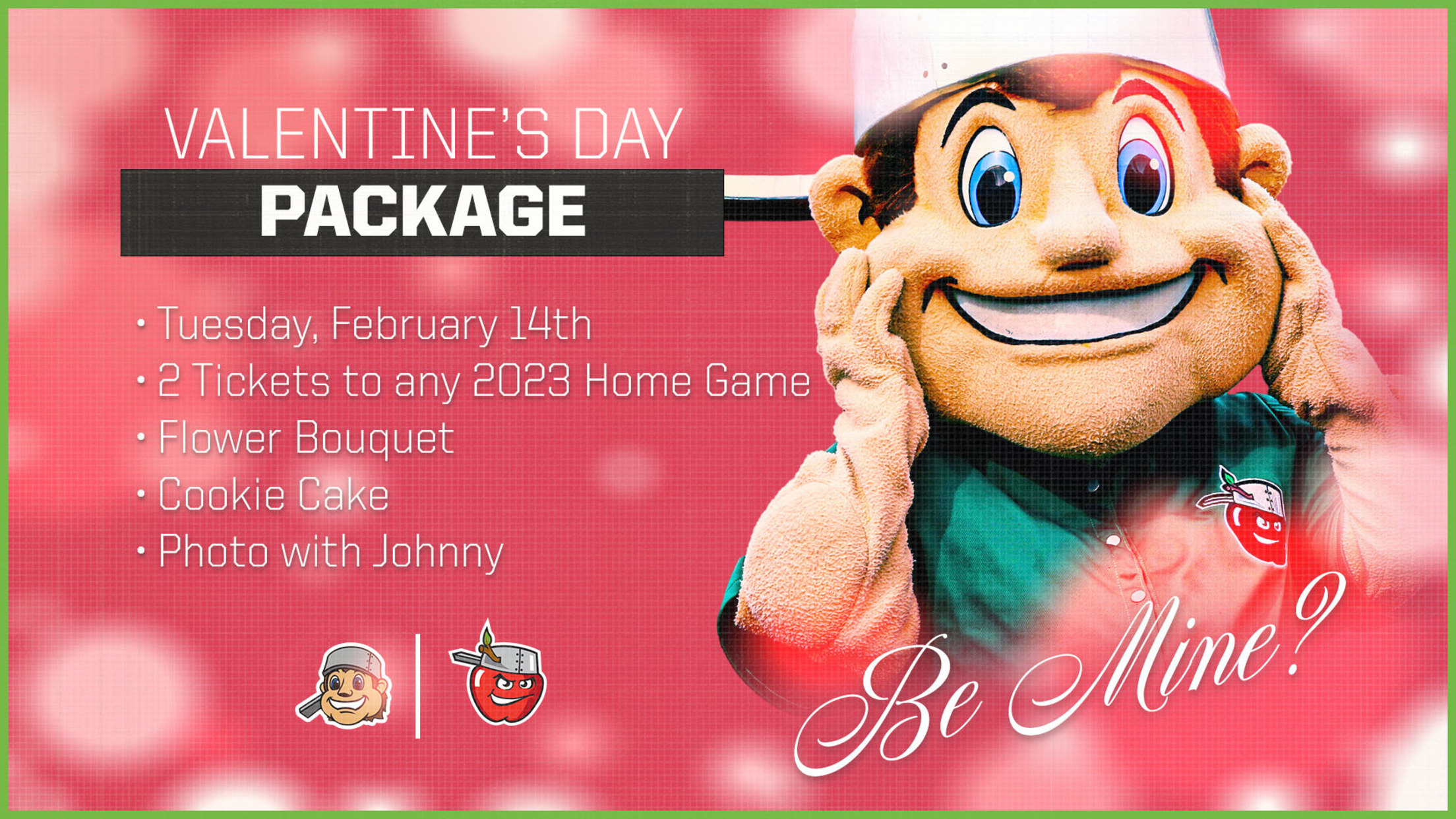 FORT WAYNE, Ind. — Unsure of what to get your sweetheart for Valentine's Day? How about a package delivered by mascot Johnny TinCap?! The TinCaps Valentine's Day Package includes: - 2 tickets to any game at Parkview Field during the 2023 season, excluding July 4 (click here to see the
MARVEL-DESIGNED MERCHANDISE: Now On Sale!
Extended Hours for The Orchard Team Store During Holiday Season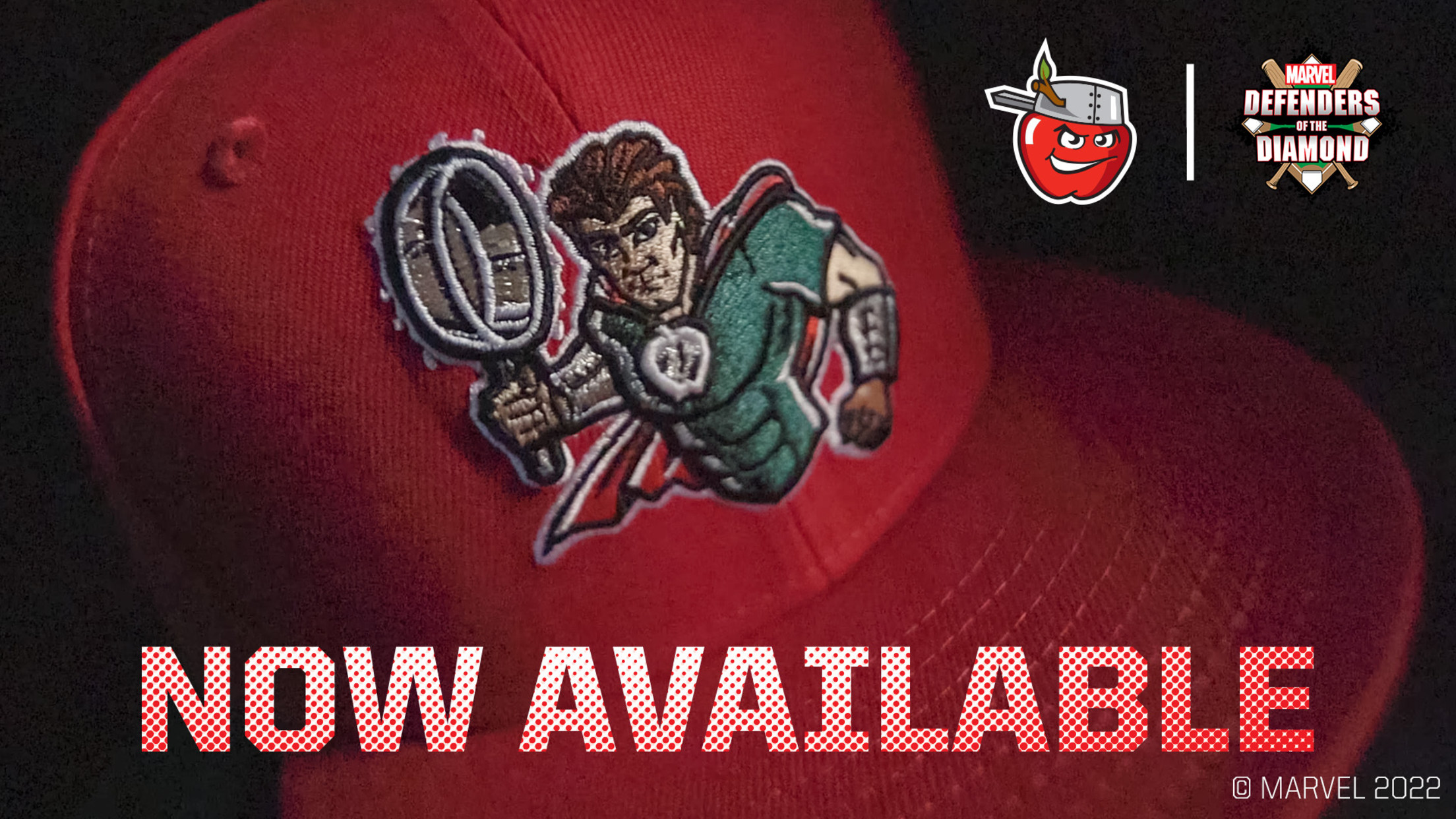 FORT WAYNE, Ind. – A brand new Fort Wayne TinCaps hat designed by Marvel and New Era is now on sale. Fans can purchase this one-of-a-kind hat at The Orchard Team Store at Parkview Field and on TinCaps.com. TinCaps/Marvel-themed t-shirts are also available. TinCaps players and coaches will wear the
260 To The Show: MLB Alumni in 2022
56 Former Players in Big Leagues in Regular Season, 16 in Postseason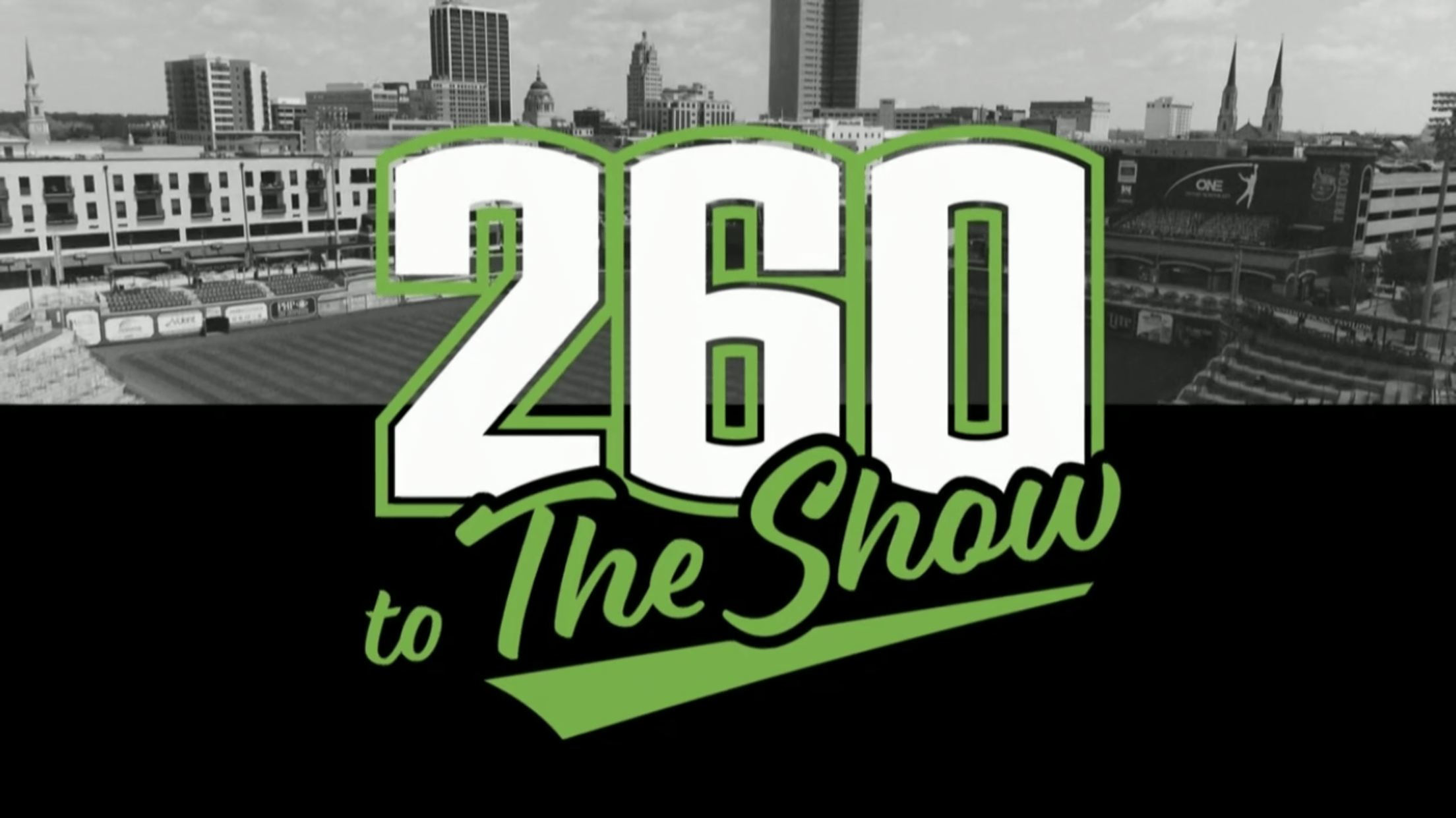 FORT WAYNE, Ind. – From the "260" to "The Show," 56 former Fort Wayne players appeared in the major leagues during the 2022 regular season. This includes a franchise-high five TinCaps alumni who were named Major League Baseball All-Stars and 16 reaching the postseason. See list below. Dating back to
TEAM STORE: Extended Hours for Holiday Season!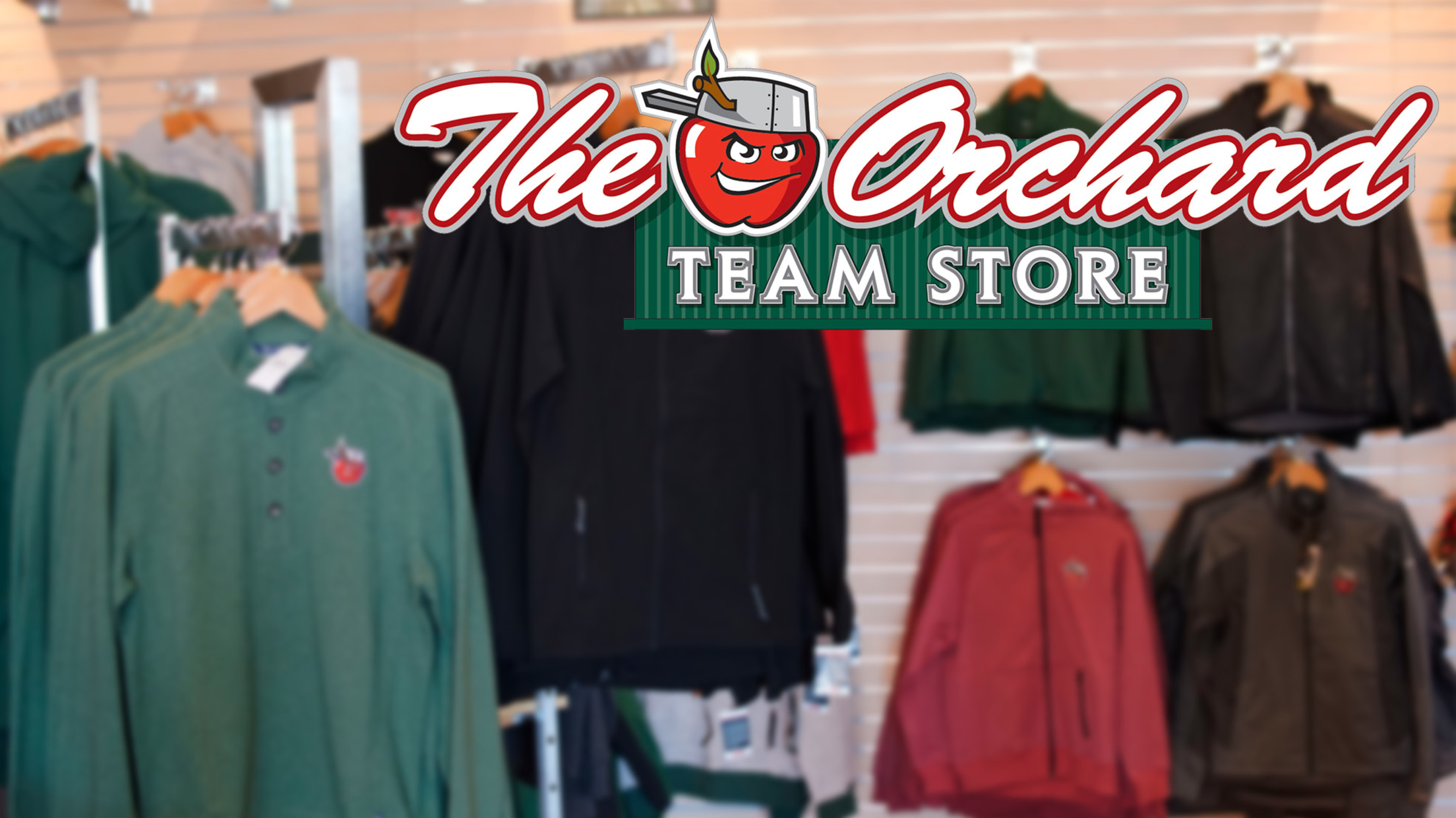 FORT WAYNE, Ind. – The Orchard Team Store at Parkview Field has extended hours for the holiday season, and fans will have the chance to score great savings on Fort Wayne TinCaps merchandise! Beginning Wednesday, Nov. 23 (coinciding with Parkview Field's Holiday Fireworks, presented by Pizza Hut), The Orchard will
KIDS CLUB: Ornament Creation Contest
Attention TinCaps Kids Club Members: Johnny TinCap needs help decorating the Christmas tree 🎄 in The Orchard Team Store at Parkview Field! Here's your chance to create a fun and unique ornament to be displayed in the ballpark store. One participant will be selected to win a special prize package
12 DAYS OF CHRISTMAS: Store Sale!
Available at The Orchard Team Store at Parkview Field & TinCaps.com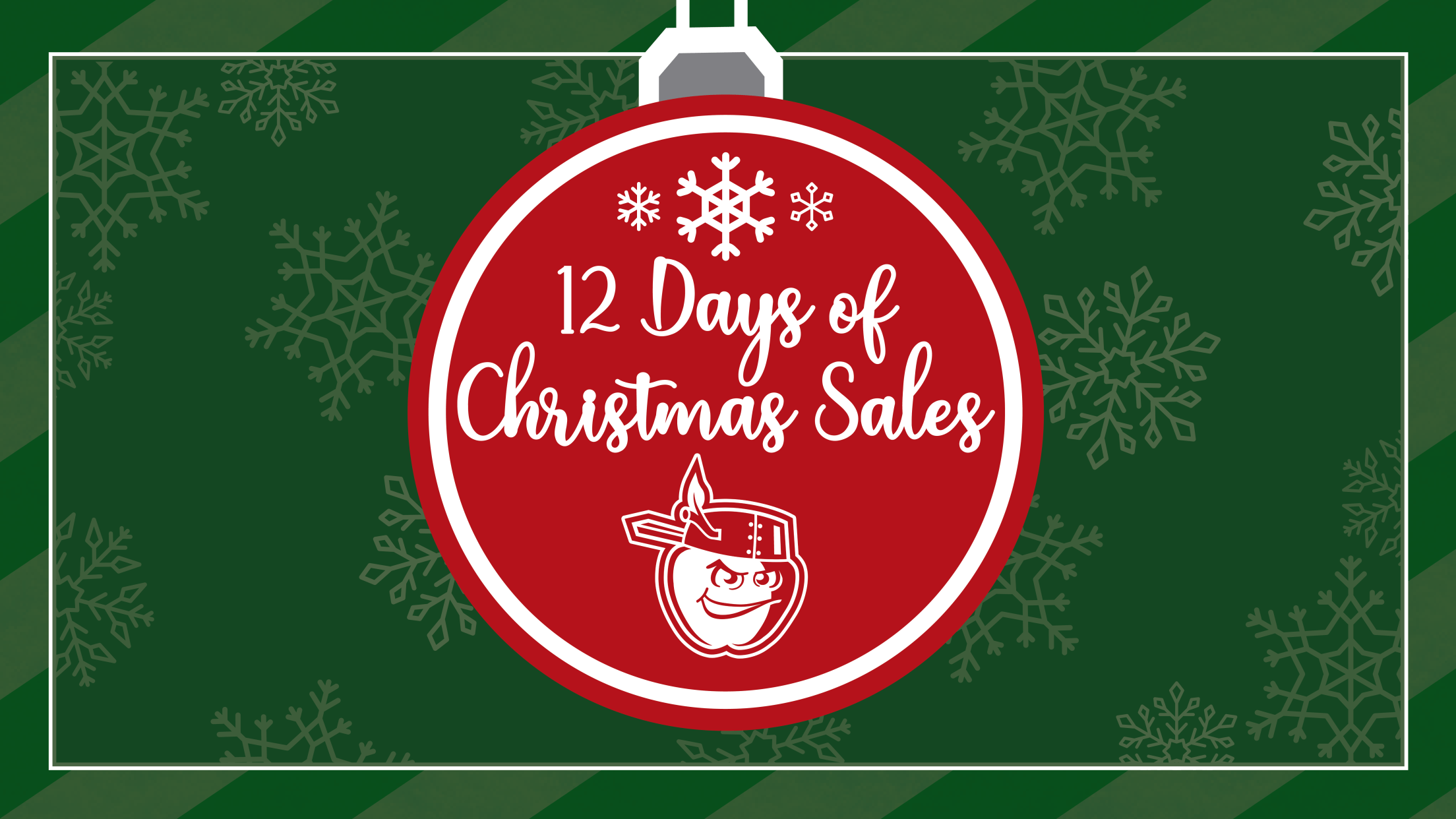 FORT WAYNE, Ind. – In this season of giving, the Fort Wayne TinCaps are offering fans a chance to save with a special "12 Days of Christmas" sale at The Orchard Team Store at Parkview Field and on TinCaps.com. Starting Monday, Dec. 5, the TinCaps are revealing a new daily
BEER SAMPLER: Holiday Season Special
Partnering with Locally-Owned Hop River Brewing & Five Star Distributing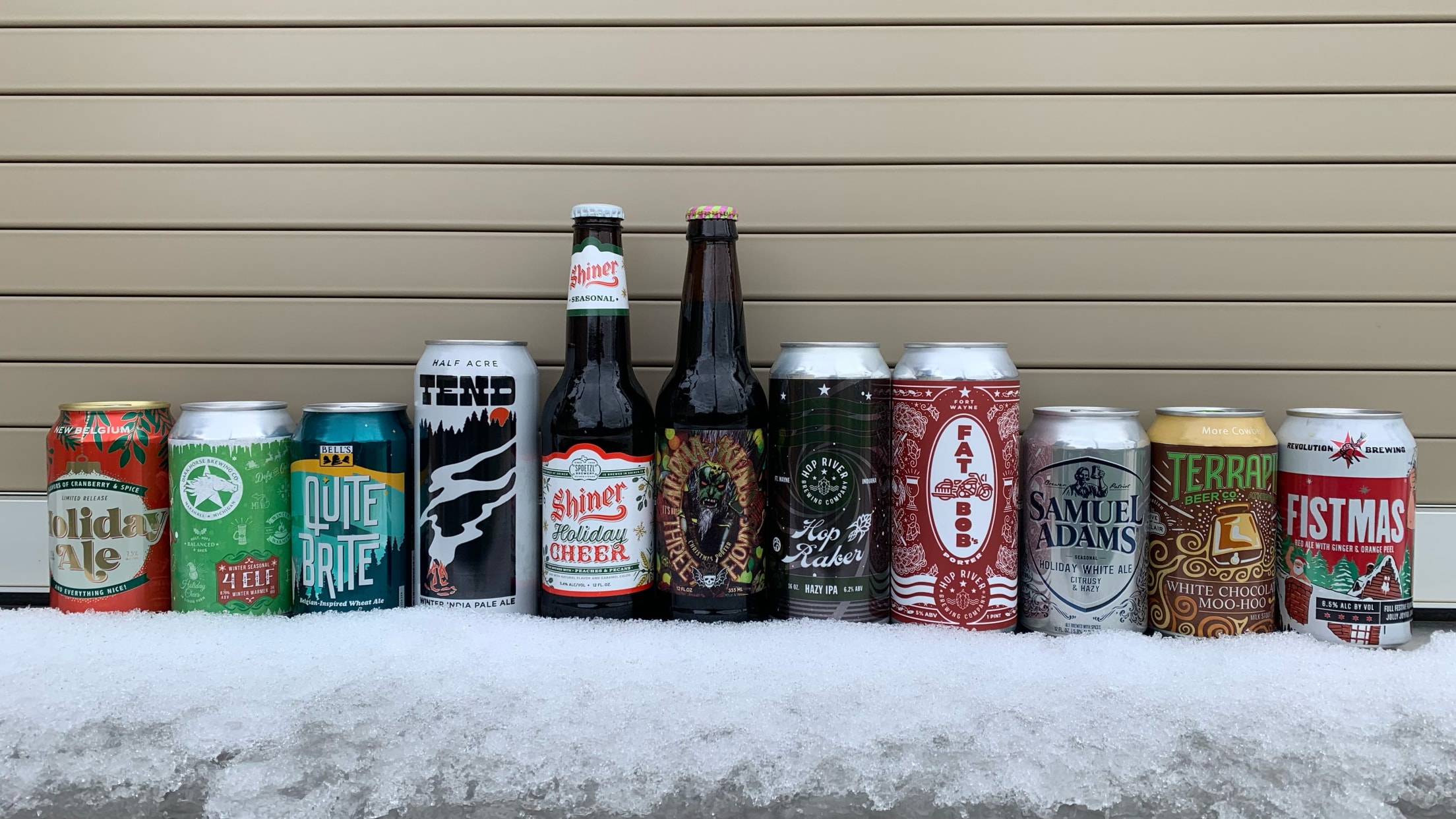 FORT WAYNE, Ind. – The Fort Wayne TinCaps are getting into the holiday spirit. In partnership with locally-owned Hop River Brewing and Five Star Distributing, the TinCaps are offering fans a unique, holiday season-themed 12-pack beer sampler. Fans can place an online order through Monday, Dec. 12 (11:45 a.m. deadline)