TinCaps St. Patrick's Day Package on Sale
Celebrate St. Patty's with Irish Beer & More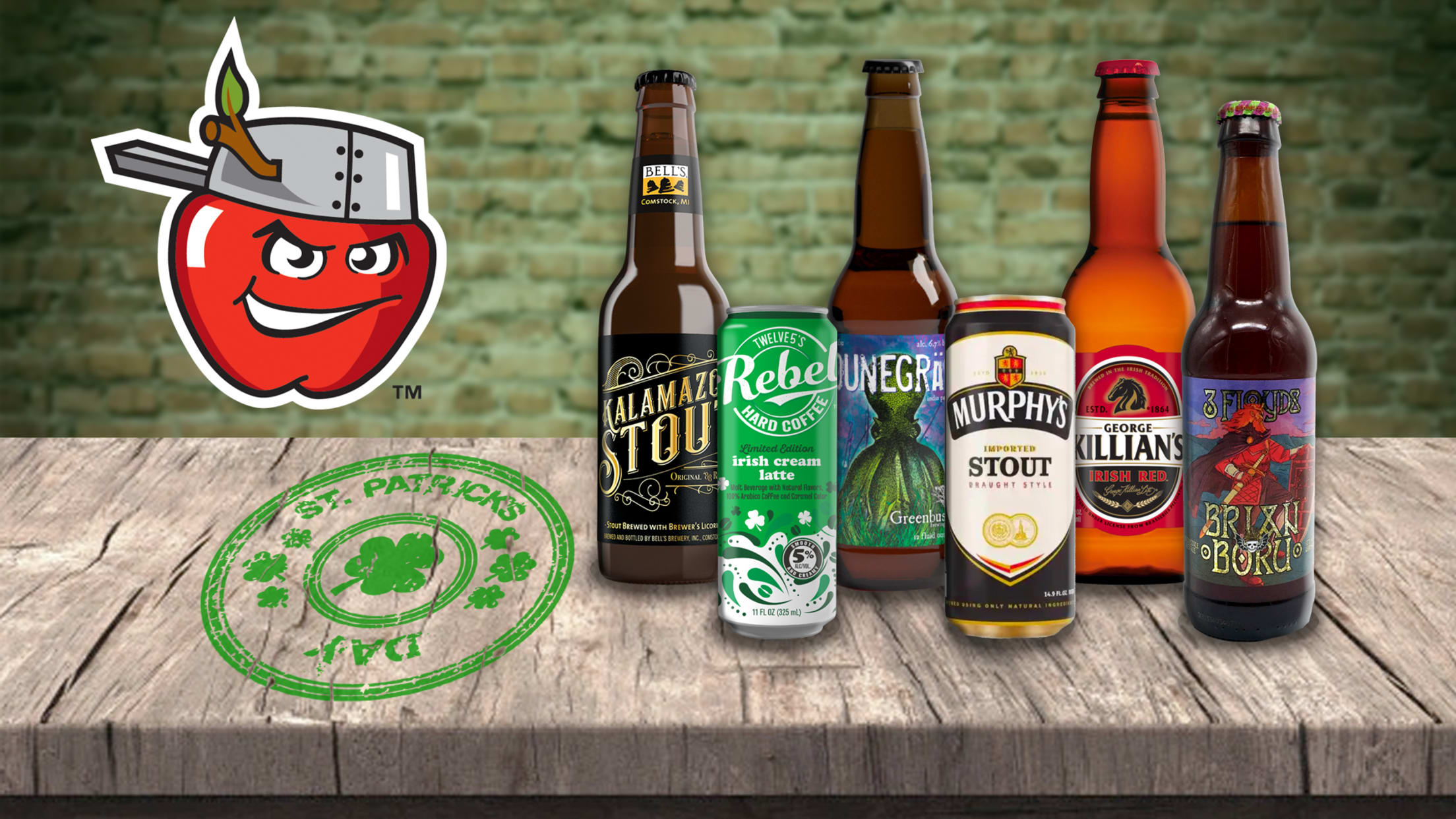 FORT WAYNE, Ind. — Opening Day for the TinCaps at Parkview Field is May 4, but before then, you can celebrate St. Patrick's Day with the team. The 'Caps have a special edition St. Patty's package on sale featuring select Irish beers, and more, available for convenient pickup at the
TinCaps Hiring for 2021 Season
Part-Time, Seasonal Positions Available with Opening Day on May 4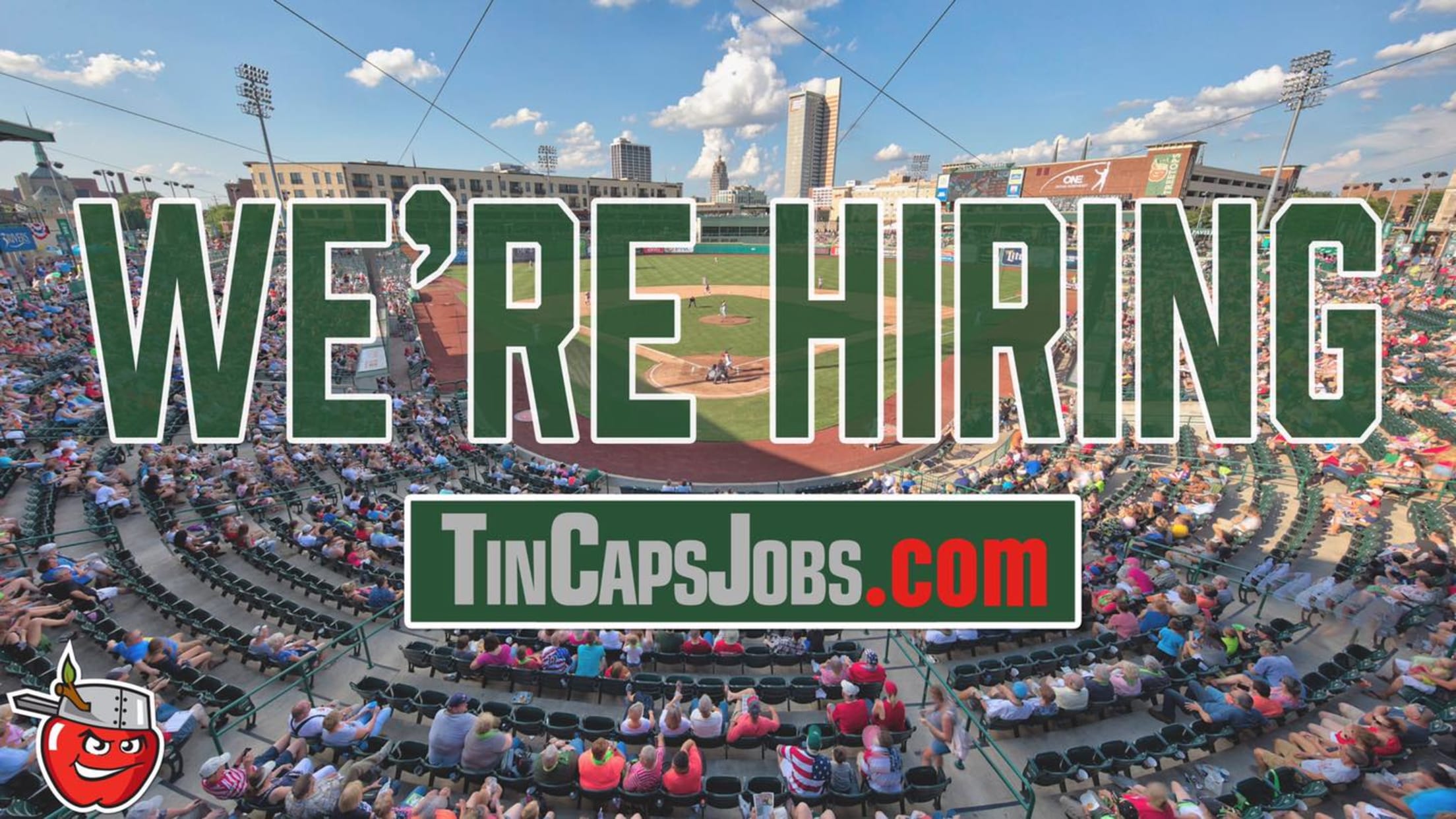 FORT WAYNE, Ind. — With Opening Day on May 4 quickly approaching, the Fort Wayne TinCaps are hiring part-time employees for the 2021 season. CLICK HERE TO APPLY ONLINE CLICK HERE FOR THE TEAM'S 2021 SCHEDULE Available positions range from working in The Orchard Team Store to the concessions crew,
TinCaps 2021 Schedule Announced by MLB
'Caps Set to Make Long-Awaited Return to Parkview Field on May 4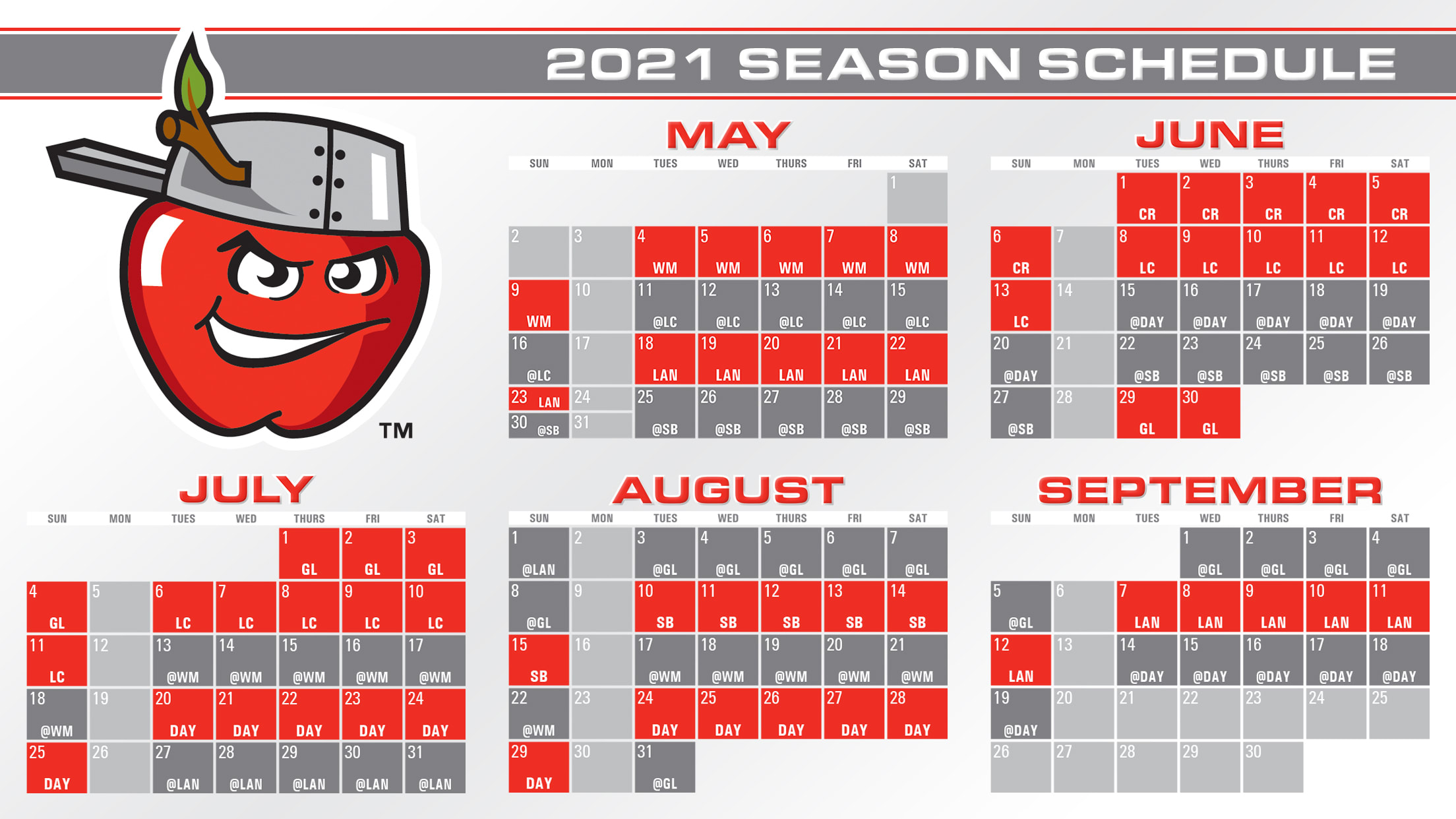 FORT WAYNE, Ind. — Major League Baseball has announced that the Fort Wayne TinCaps will begin their 2021 season at Parkview Field on Tuesday, May 4. The 'Caps 120-game schedule is planned to run through September 19. CLICK HERE TO SEE THE 2021 TINCAPS SCHEDULE "This schedule has been highly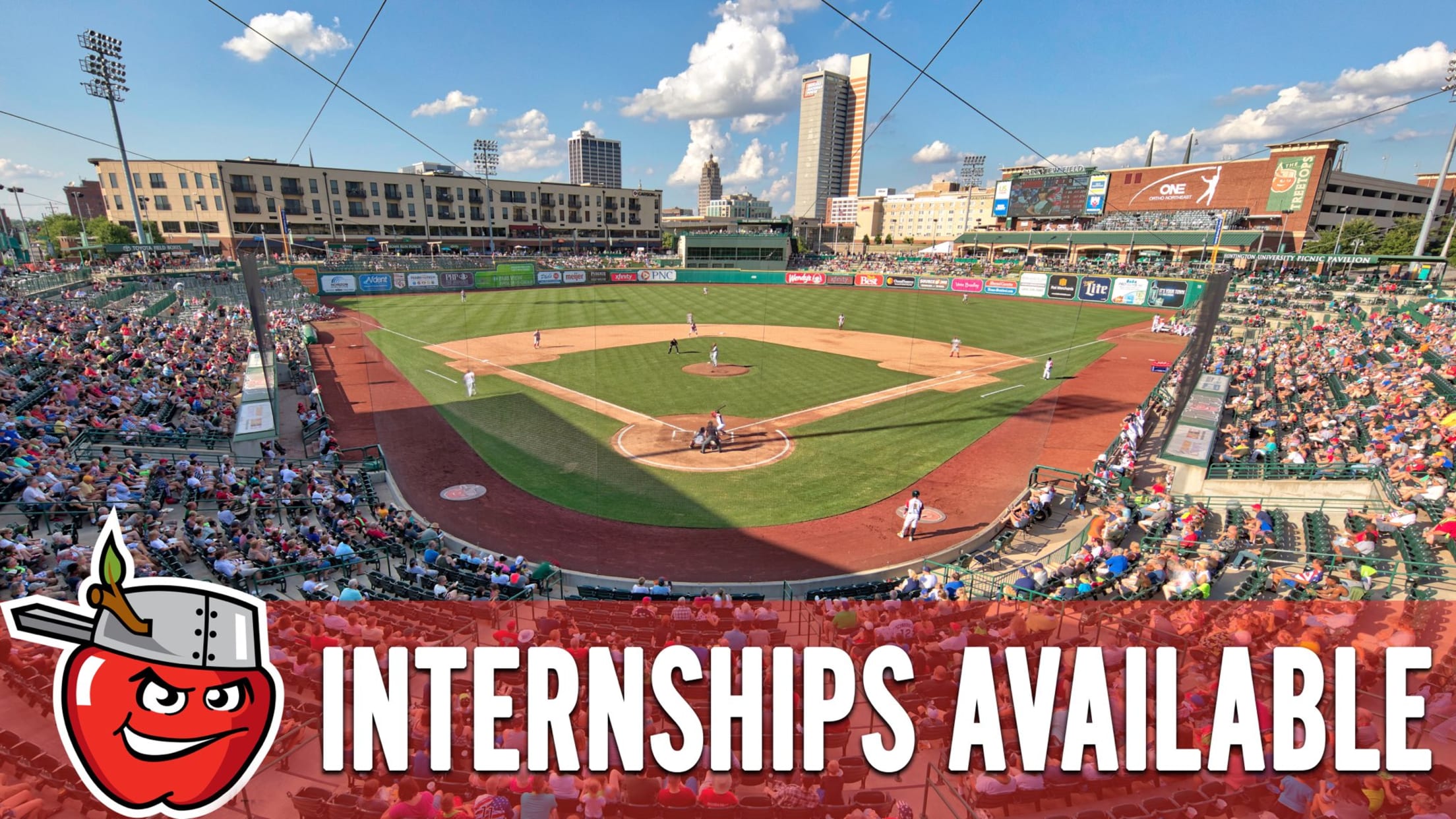 The TinCaps are currently accepting resumes, cover letters, and references from students that are interested in being considered for an internship position with the team in 2021. Interviews will be conducted starting in February and early March, and the expectation is to have the internship positions filled as soon as
MLB Announces New Modernized Player Development System
TinCaps Now in 12-Team "High-A Central"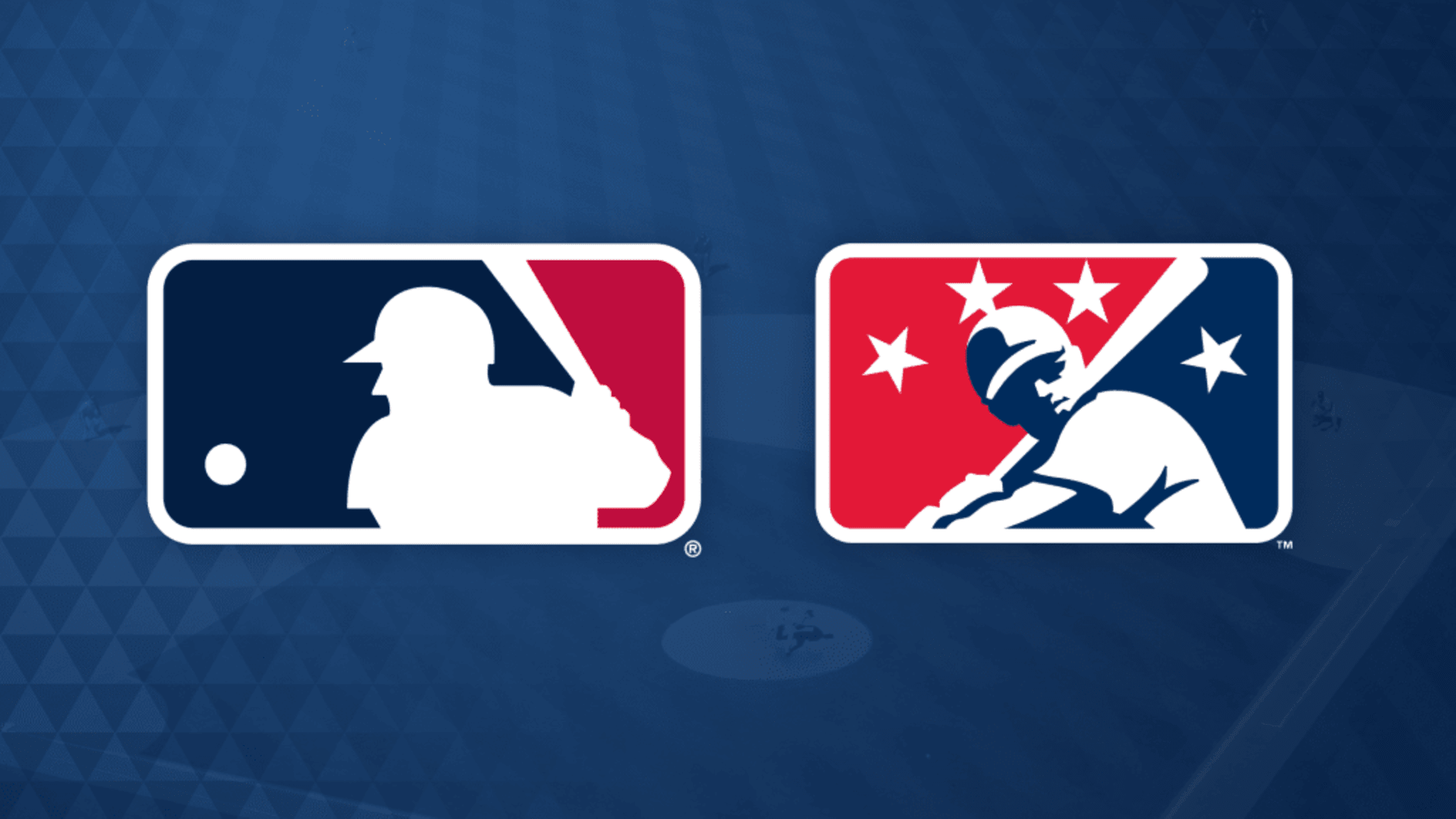 On Feb. 11, the Fort Wayne TinCaps officially announced the franchise's promotion to High-A, where the team remains an affiliate of the San Diego Padres. (Fort Wayne previously played at the Low-A level since 1993.) On Feb. 12, Major League Baseball announced that all 120 Minor League Clubs offered an
TinCaps Officially Promoted As Padres High-A Affiliate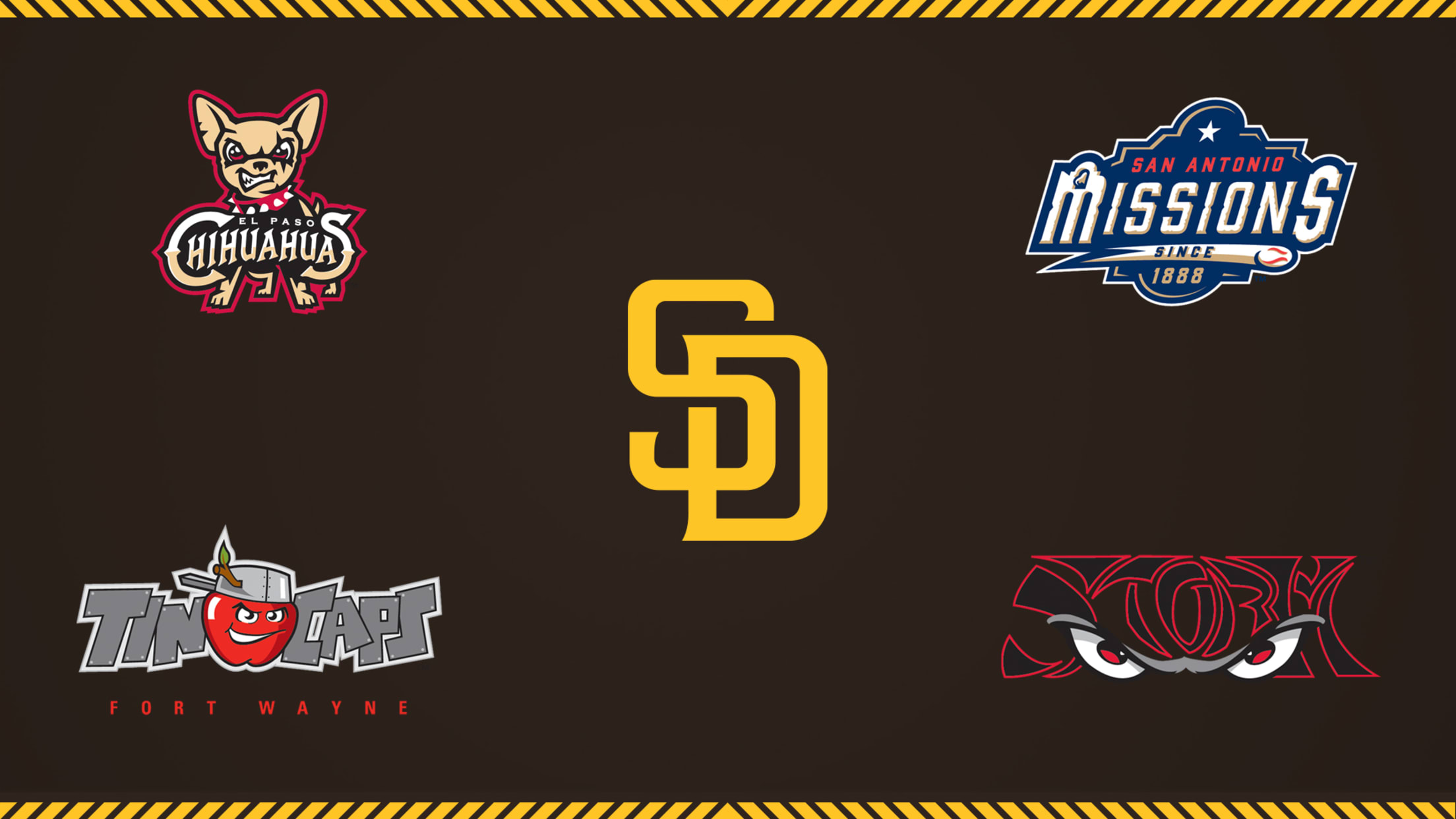 FORT WAYNE, Ind. — The Fort Wayne TinCaps are proud to officially announce the franchise's promotion to High-A, where the TinCaps will remain an affiliate of the San Diego Padres. Fort Wayne previously played at the Low-A level since 1993. The TinCaps received an invitation from the Padres in December
TinCaps Launch "First in Line for 2021" Package
Team Offers Life-Size Fan Cutouts & 2021 Game Tickets While Supporting Non-Profits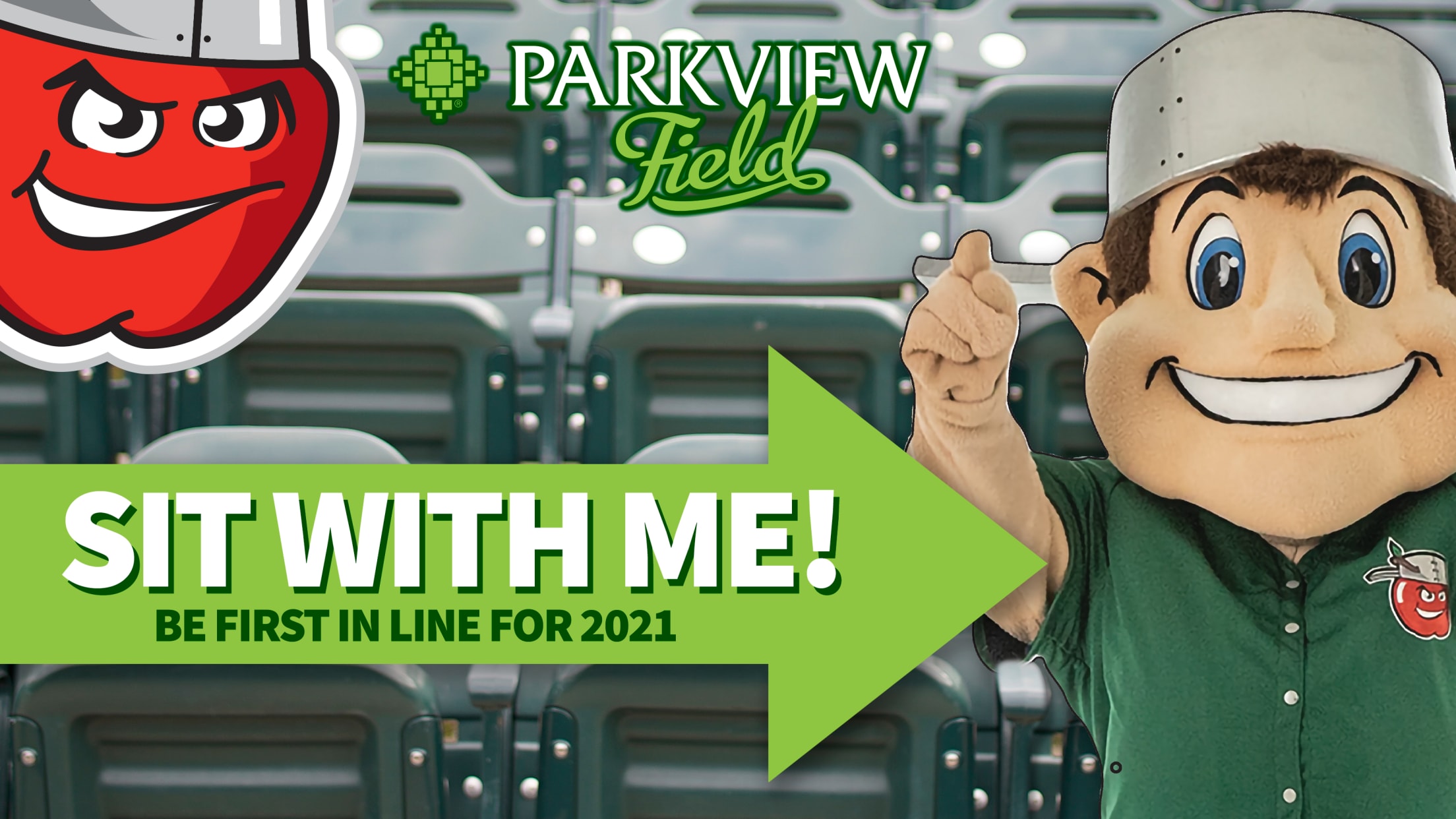 FORT WAYNE, Ind. — The TinCaps haven't had a fan in the seats at Parkview Field since September of 2019, but as the team anxiously awaits returning to play in 2021, they're offering fans a chance to be "first in line" at the ballpark. Fans can purchase a "First in
Fort Wayne TinCaps Invited to High-A
Reshuffle of Minor League Baseball Means Promotion for Fort Wayne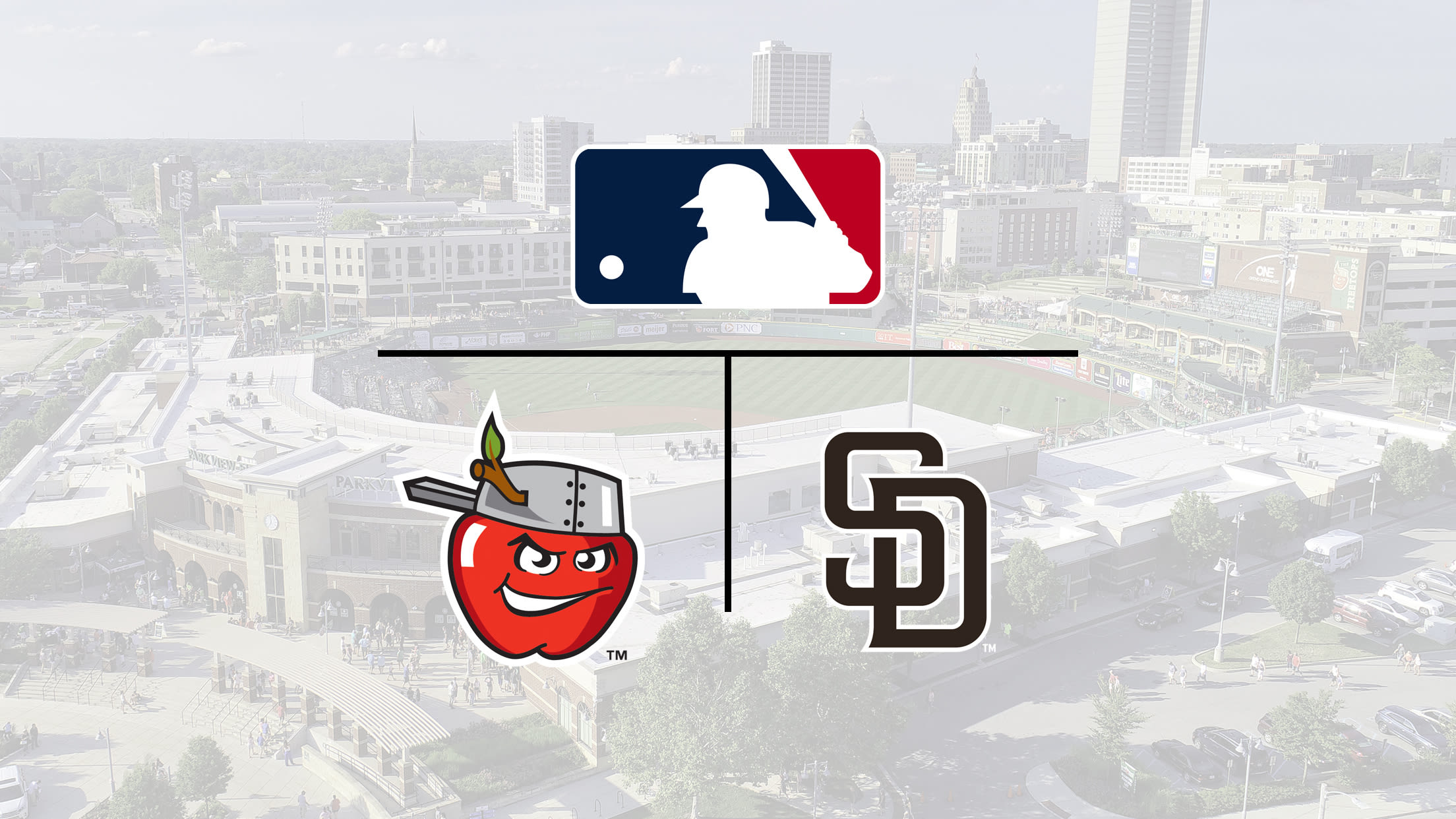 FORT WAYNE, Ind. — Major League Baseball (MLB) extended invitations to 120 teams today, marking the new configuration of Minor League Baseball. This includes the proposed elevation of the Fort Wayne TinCaps to a higher level of professional baseball. The TinCaps are pleased to have received this invitation and look
Fernando Tatis Jr. Fort Wayne TinCaps Bobblehead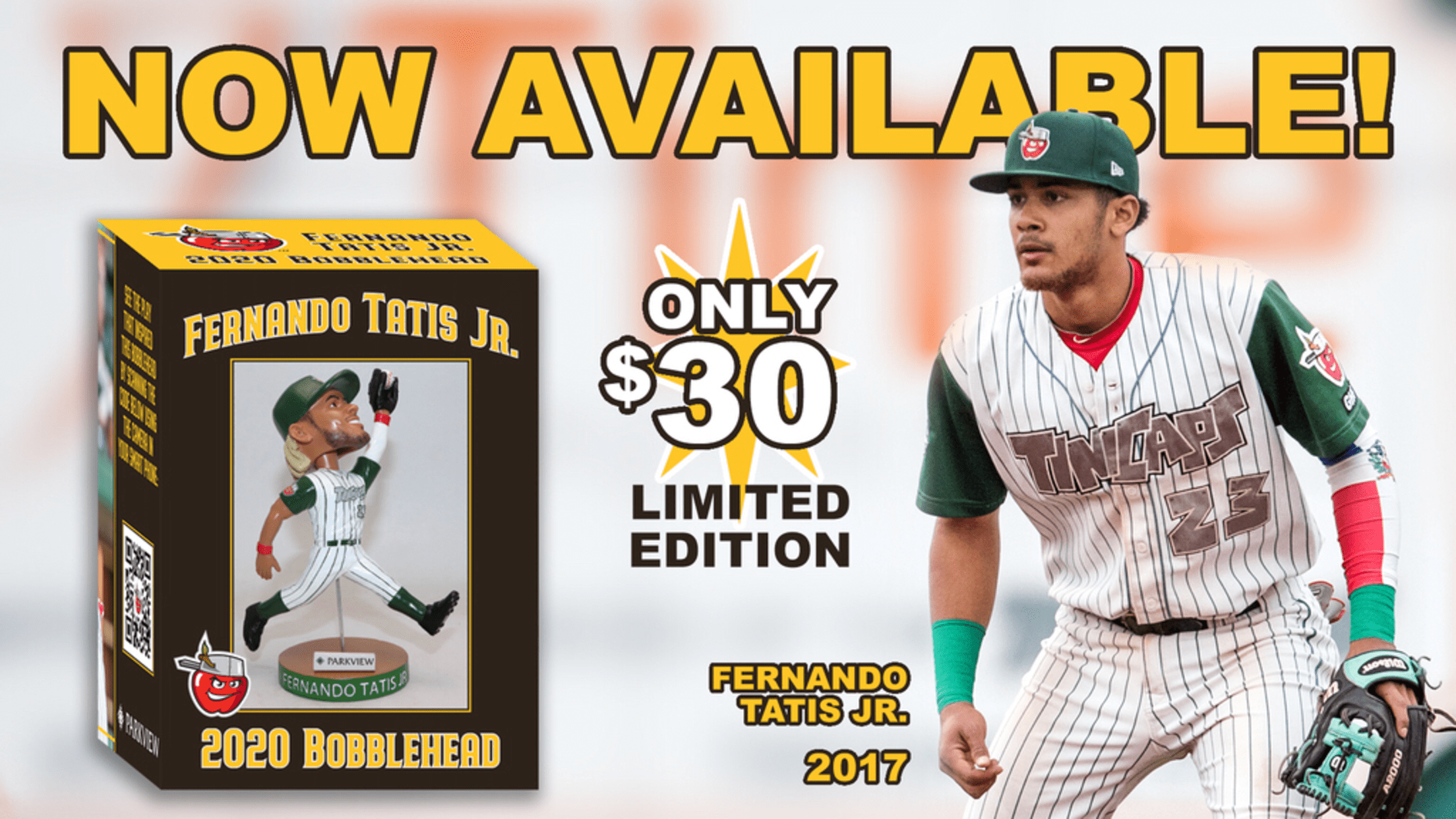 TinCaps Masks and Neck Gaiters on Sale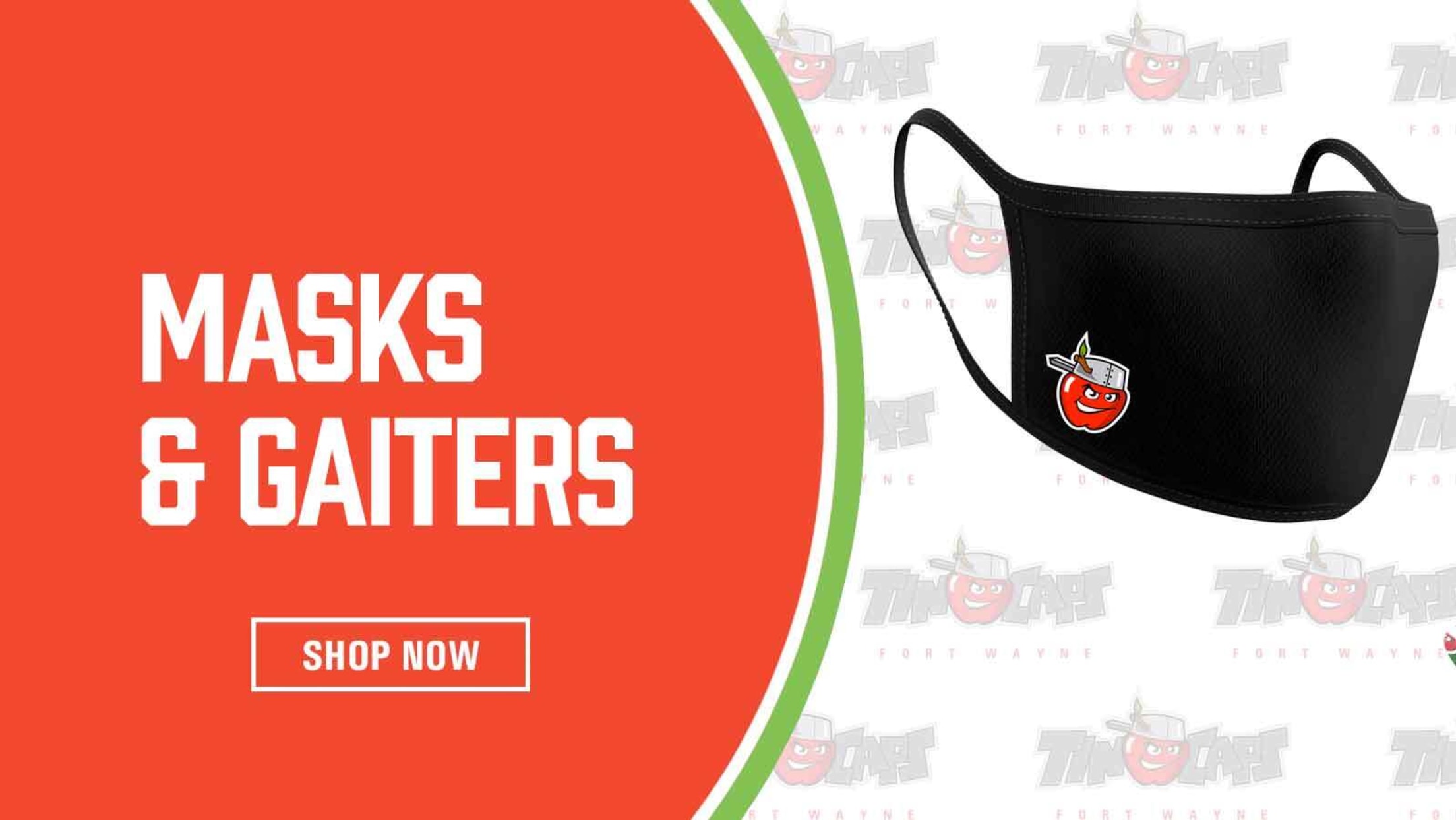 FORT WAYNE, Ind. — Whether at school, work, or anywhere else, TinCaps fans can now show support for their team while fighting COVID-19. Masks and neck gaiters featuring the Fort Wayne TinCaps' red apple logo are available to purchase on TinCaps.com. TinCaps masks and neck gaiters, which are washable and
National Girls and Women in Sports Day
On Feb. 3, the TinCaps celebrated National Girls and Women in Sports Day! Hear from the women on our full-time staff on what they enjoy about working in sports, what inspires them, and their message to girls and other women interested in joining the industry... Brenda Feasby (Community & Fan
Fort Wayne's Black Baseball History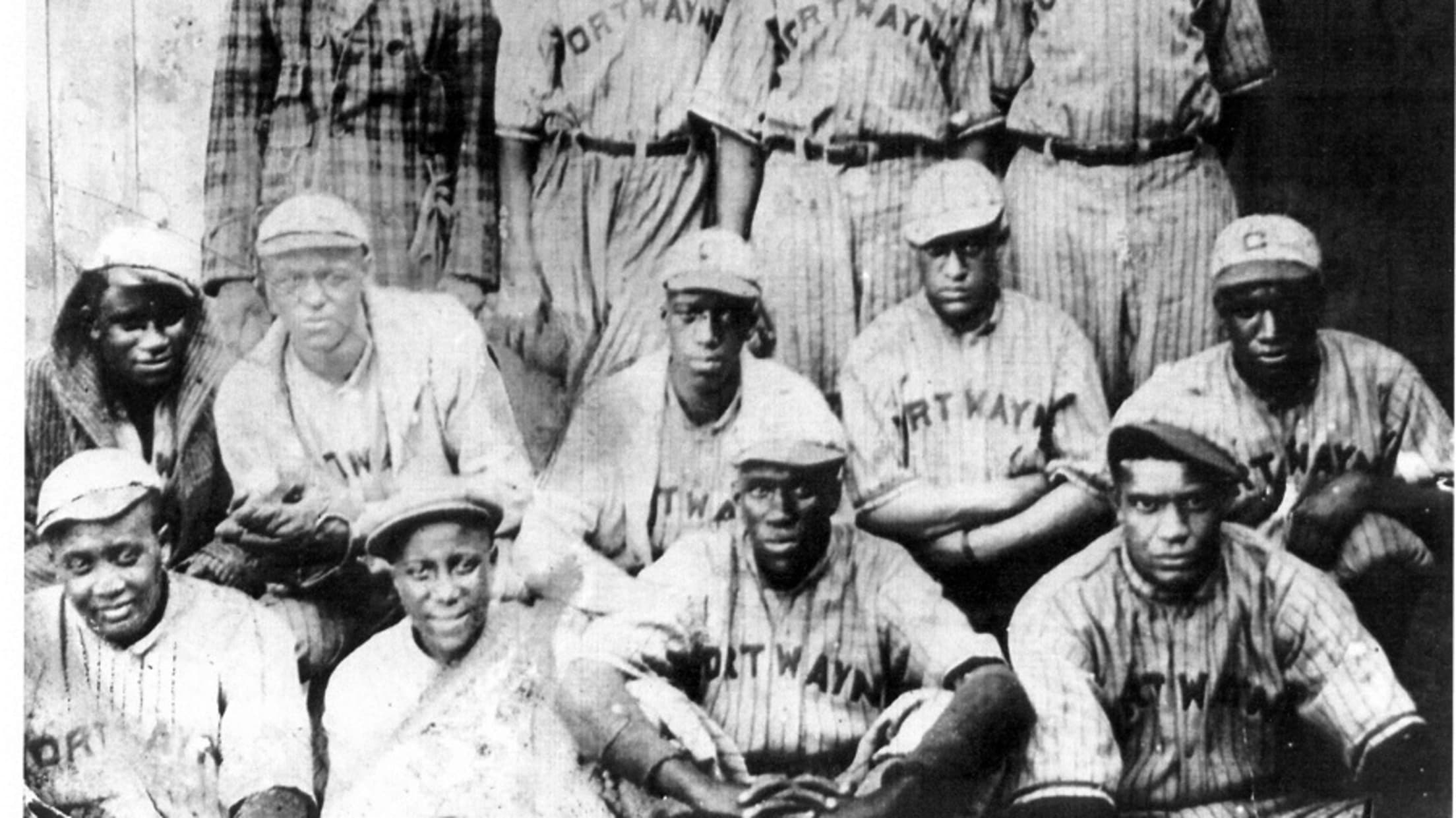 Believe it or not, Fort Wayne's baseball history is as rich as just about any city's. This dates back to the fact that Fort Wayne hosted the first ever professional baseball league game in 1871. Over the nearly 150 years between then and the current TinCaps era, Fort Wayne has
Special Edition TinCaps Valentine's Day Packages on Sale
Get Your Loved One Wine, Brownies, or Beer (or All Three)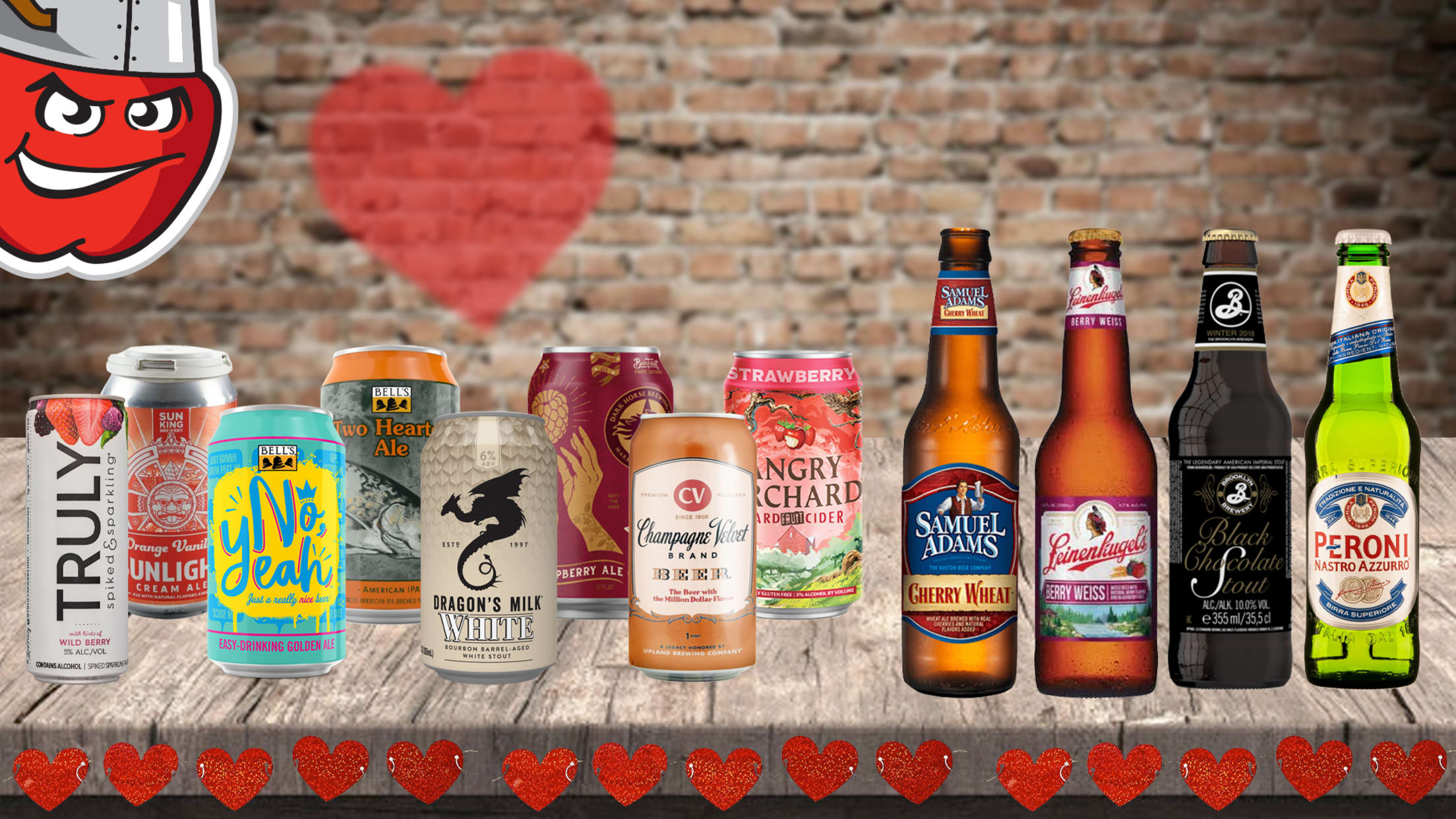 FORT WAYNE, Ind. — The Fort Wayne TinCaps are offering fans a special edition Valentine's Day Package. The team is selling a seasonal 12-pack of adult beverages, as well as a trio of wines, wine glasses, chocolate brownies, and even a romantic candle. Fans have the option of purchasing one
260 To The Show Report: 46 Former Fort Wayne Players in Big Leagues in 2020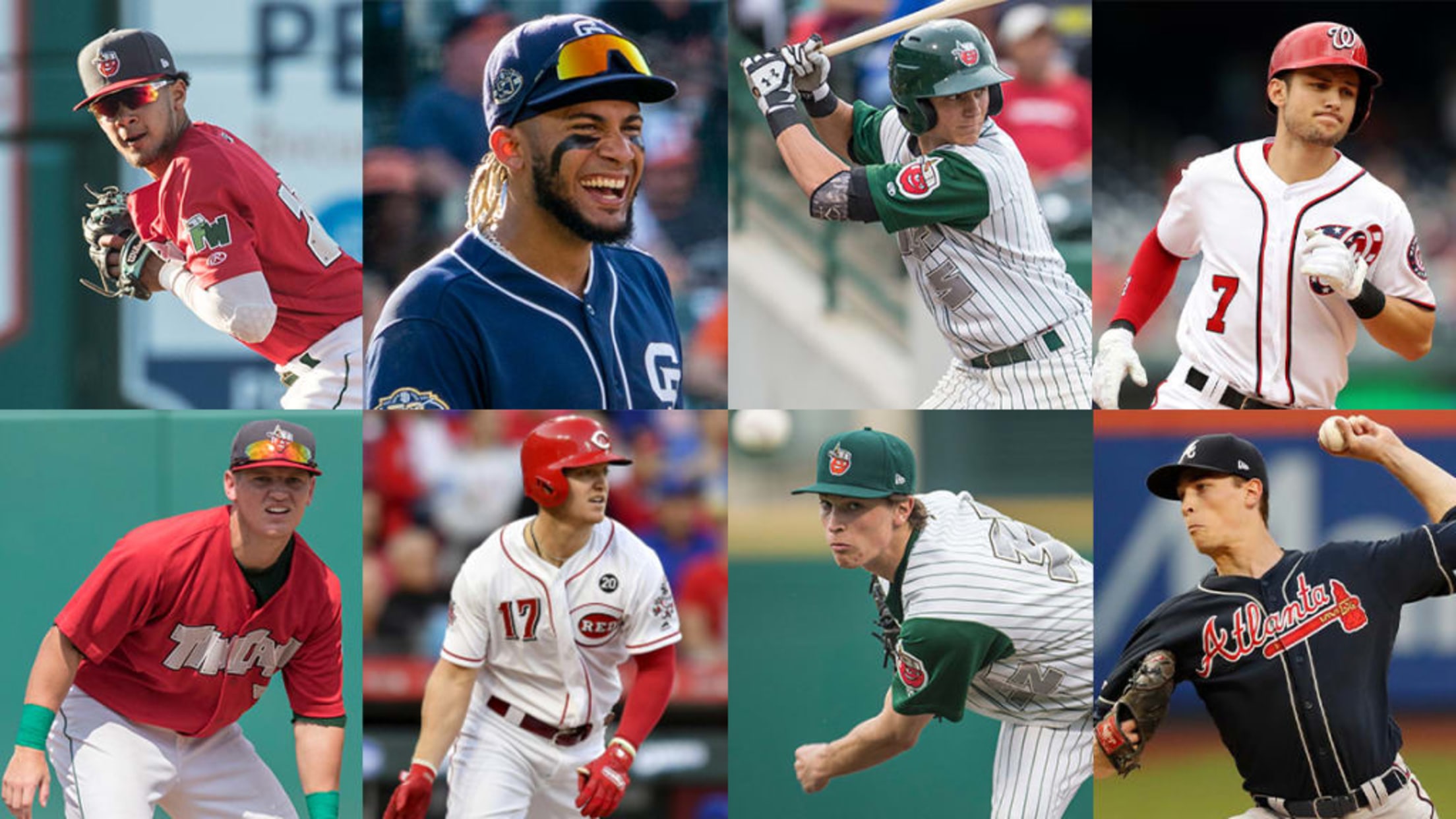 FORT WAYNE, Ind. — Headlined by National League MVP candidate Fernando Tatis Jr., 46 former Fort Wayne players appeared in the big leagues during the 2020 regular season. TinCaps/Wizards alumni populated the rosters of 21 Major League Baseball teams. The group consisted of 29 pitchers and 17 position players. (See
Renfroe Represents TinCaps in 2020 World Series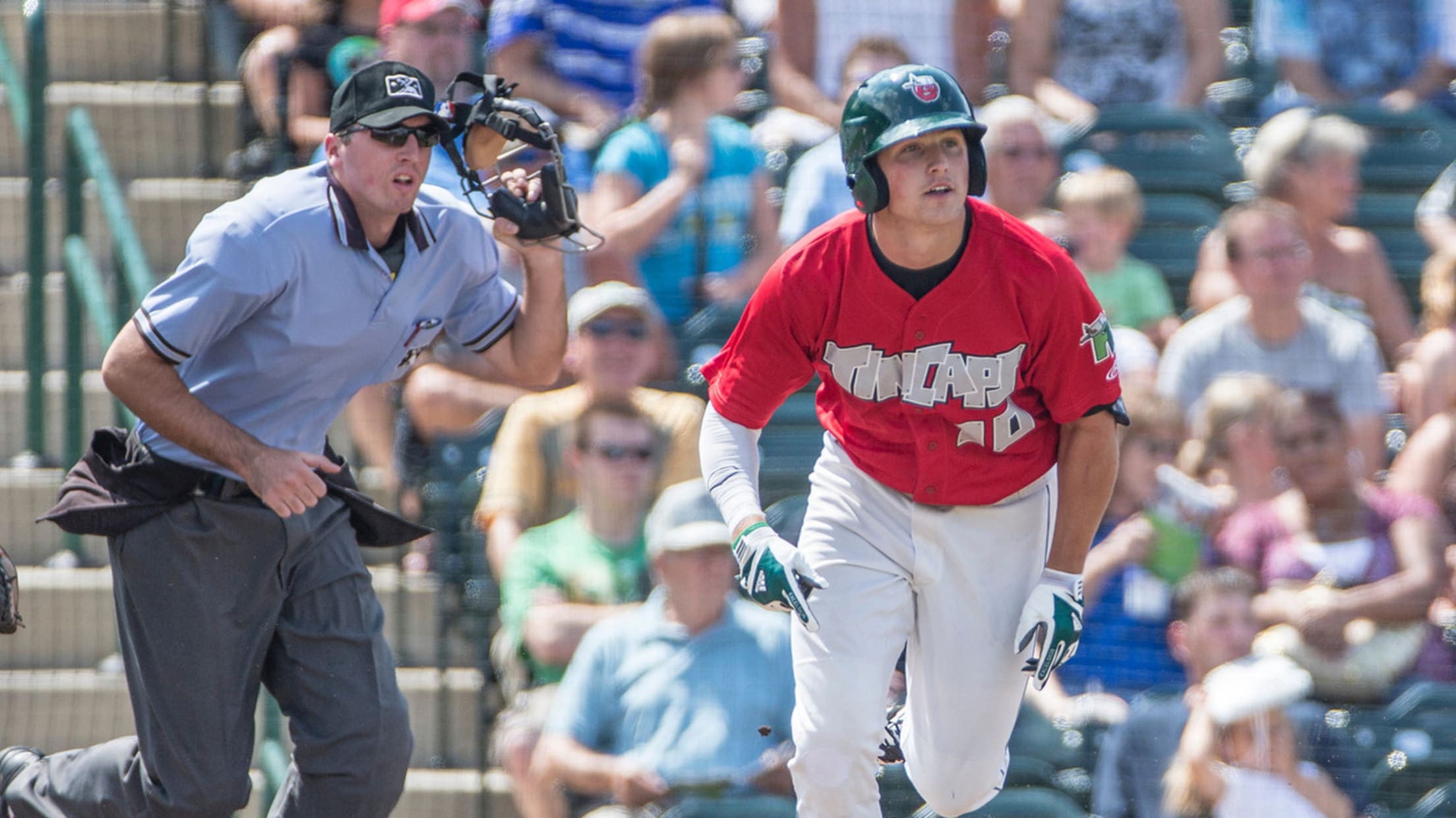 FORT WAYNE, Ind. — After 46 former Fort Wayne players appeared during Major League Baseball's 2020 regular season, and 23 reached the postseason, one remains in the hunt for a World Series title. Hunter Renfroe, a 2013 TinCap, is the primary starting right fielder for the Tampa Bay Rays. Meanwhile,
Johnny TinCap Joins Fight Against Breast Cancer, Teams with Rival
Real Men Wear Pink Fundraising Challenge Versus South Bend Cubs Mascot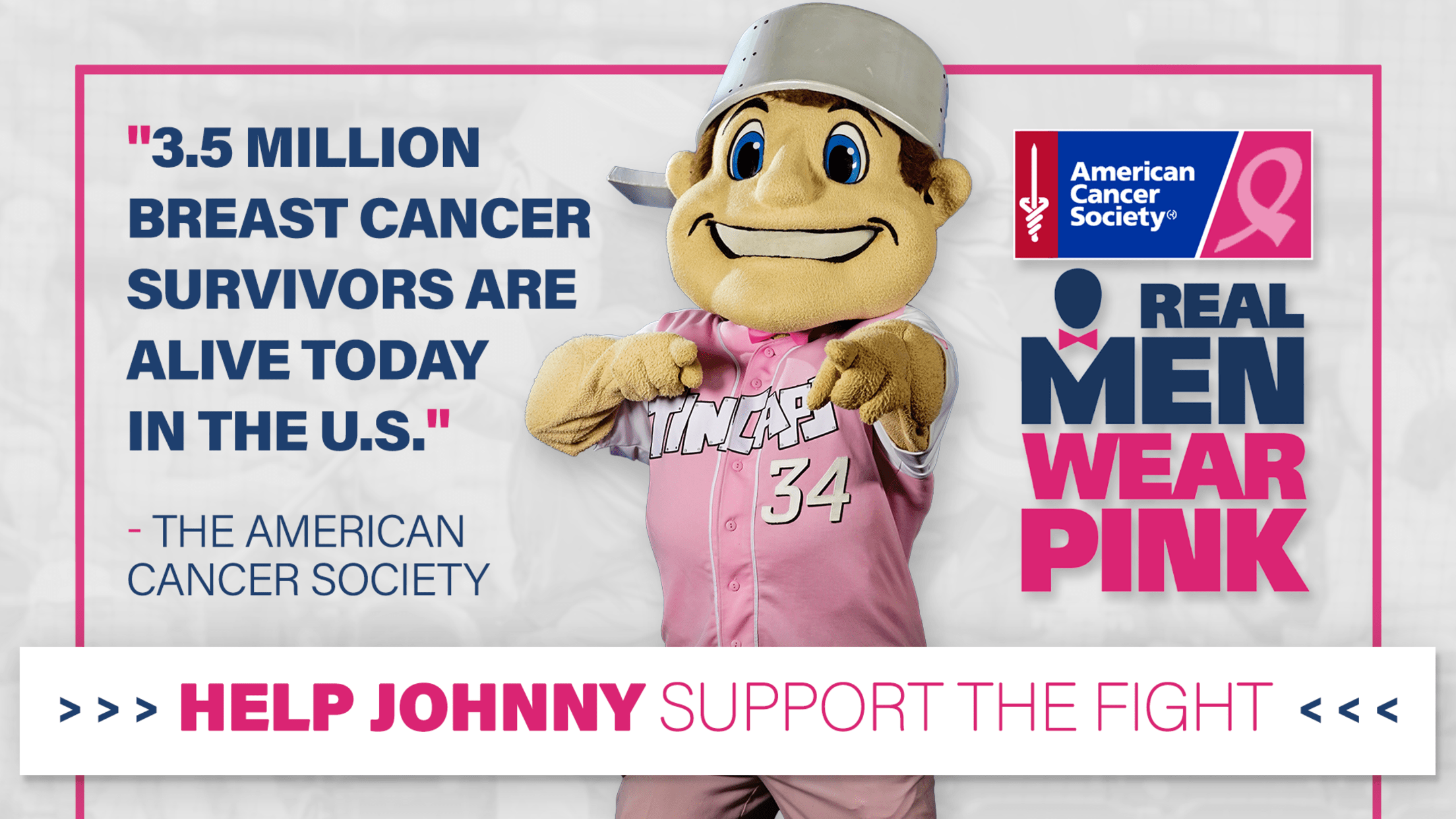 FORT WAYNE, Ind. — Fort Wayne TinCaps mascot Johnny TinCap is joining the fight against breast cancer. As part of the American Cancer Society's "Real Men Wear Pink of Fort Wayne" campaign, Johnny is raising money and awareness to help save lives from breast cancer. For an added incentive, Johnny
Kids Club Ornament Creation Contest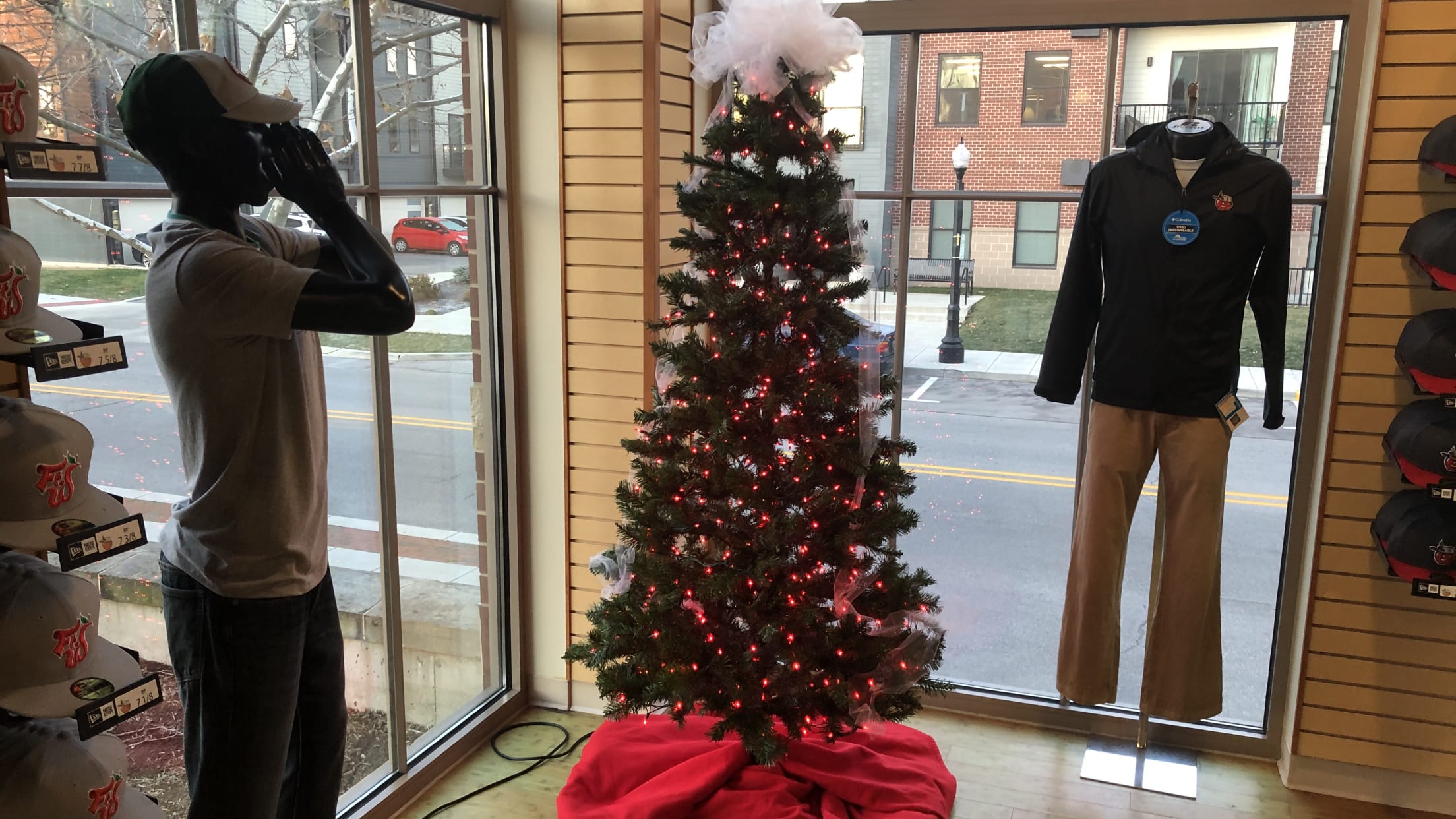 The TinCaps are in need of assistance decorating their Christmas tree at The Orchard Team Store at Parkview Field and the team is hoping that members of their Kids Club can help out! CLICK HERE TO SIGN UP FOR THE FREE TINCAPS KIDS CLUB Kids Club members are invited to
New TinCaps "Holiday Survival Packages" On Sale
Christmas Beers, Wines, and Apple Dumpling Desserts on Menu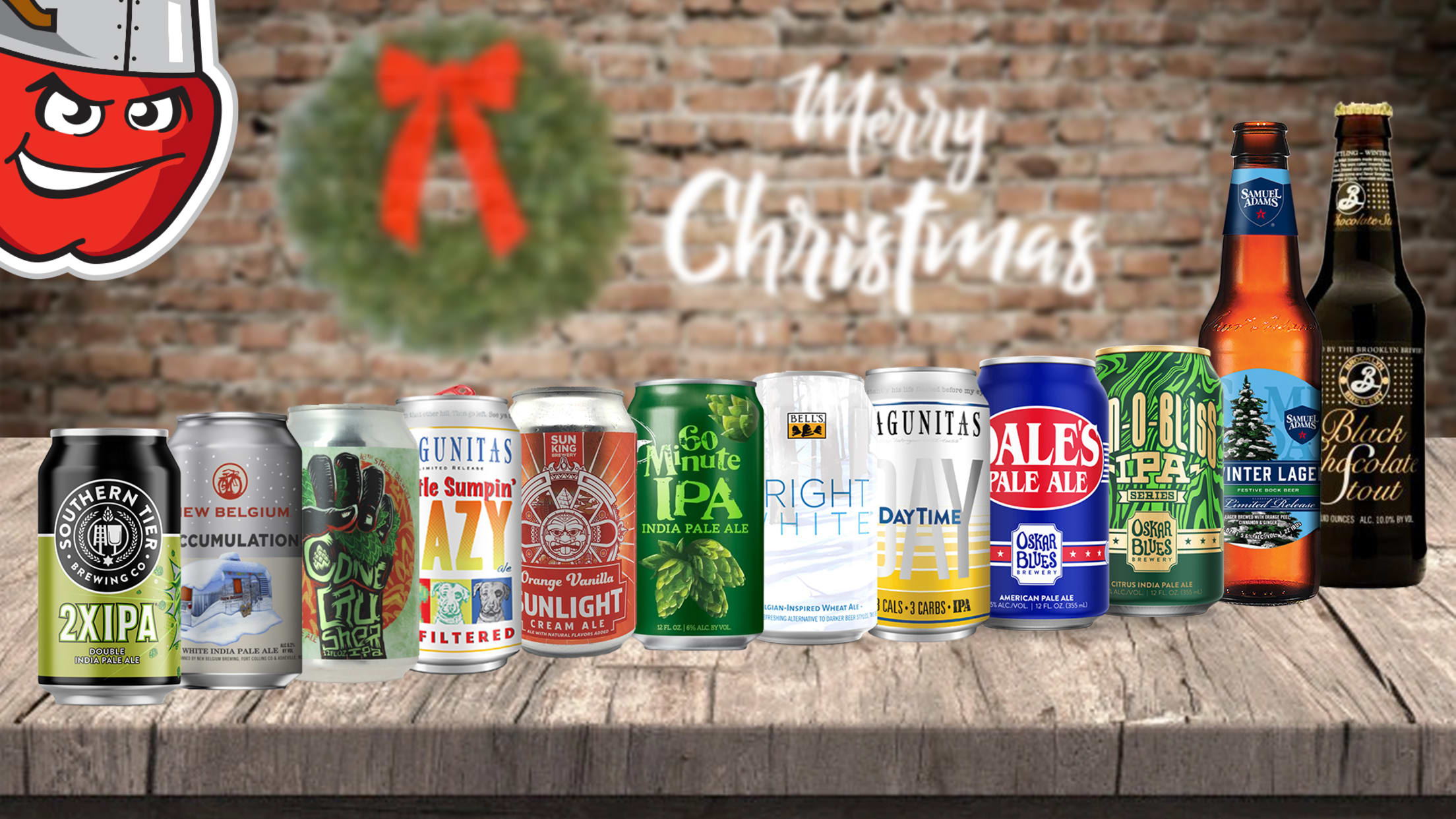 FORT WAYNE, Ind. — The TinCaps know the holidays can be stressful, and this year, even more so. That's why the 'Caps are looking to help fans out this holiday season with the tools for a "Holiday Survival Package." Options from the team include a one-of-a-kind 12-pack seasonal craft beer
Upcoming Hours for The Orchard Team Store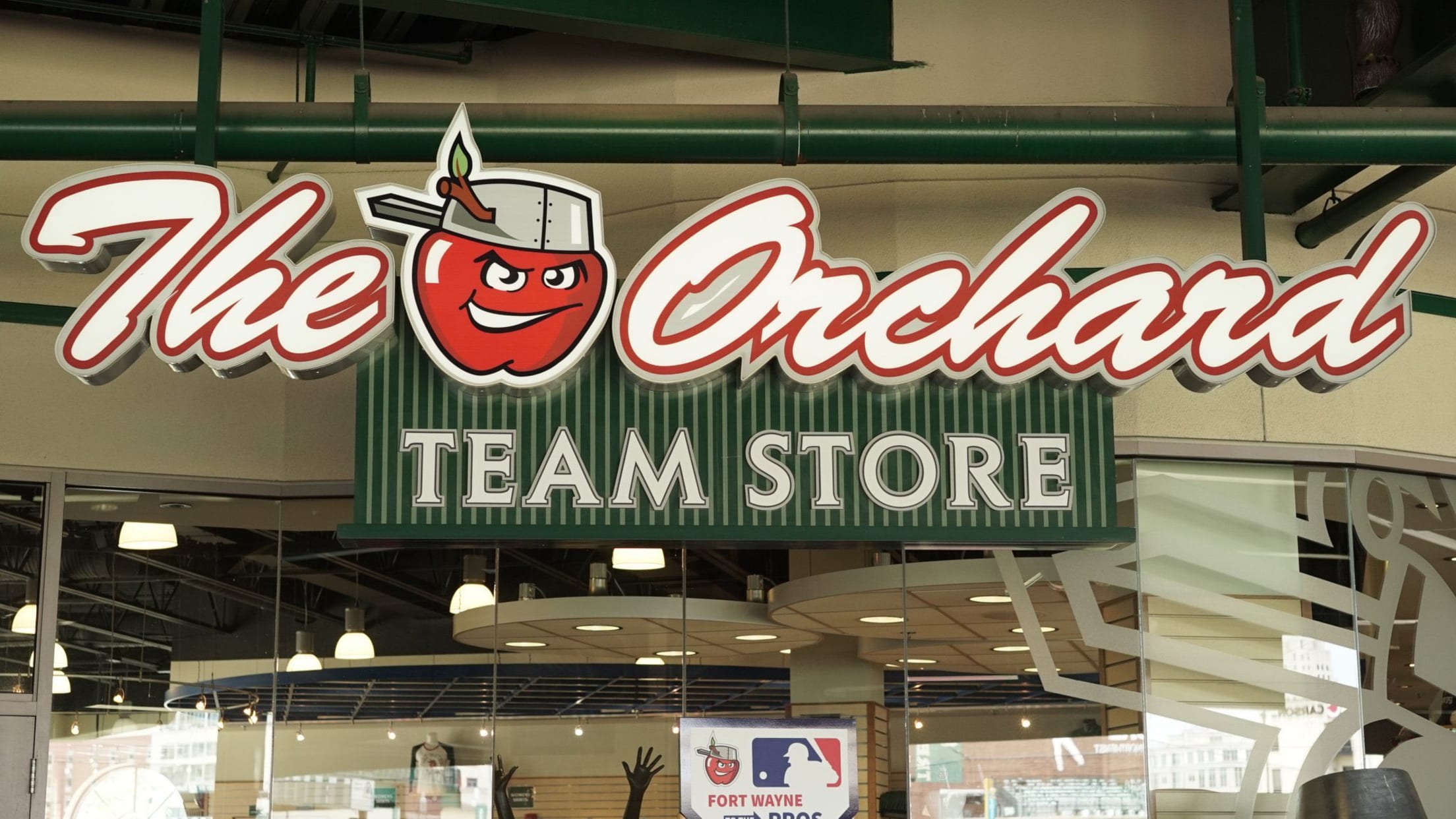 Note: The TinCaps are offering curbside pickup at Parkview Field. Fans can contact the team's Merchandise Manager, Emma, by emailing [email protected] or calling 260-407-2818. Fans also have the option to use the promo code PICKUP when shopping online to avoid shipping and arrange to pick up from The Orchard Team
TinCaps Offer Fans T-Shirts to Commemorate 2020
Minor League Baseball Season Lost, But TinCaps' Humor Isn't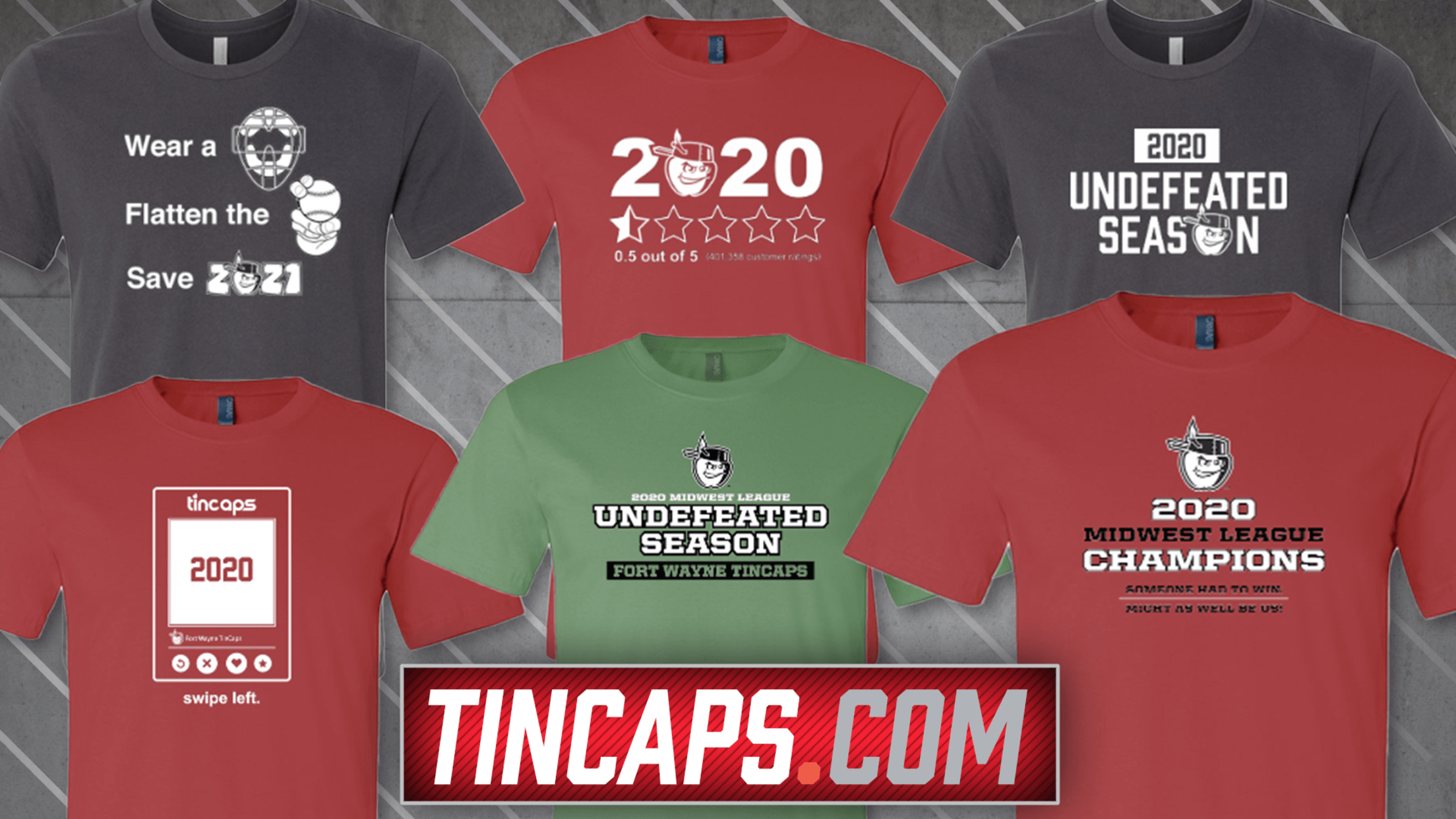 FORT WAYNE, Ind. — The Fort Wayne TinCaps have t-shirts on sale to commemorate 2020. While the team may have lost its season, it hasn't lost its sense of humor. Fans can select from several options of shirts, including celebrating an "undefeated" season, "swiping left" on the year like it
TinCaps to Host a Second Movie Night presented by Lancia Homes
"The Sandlot" on Oct. 16 on New LED Video Board at Parkview Field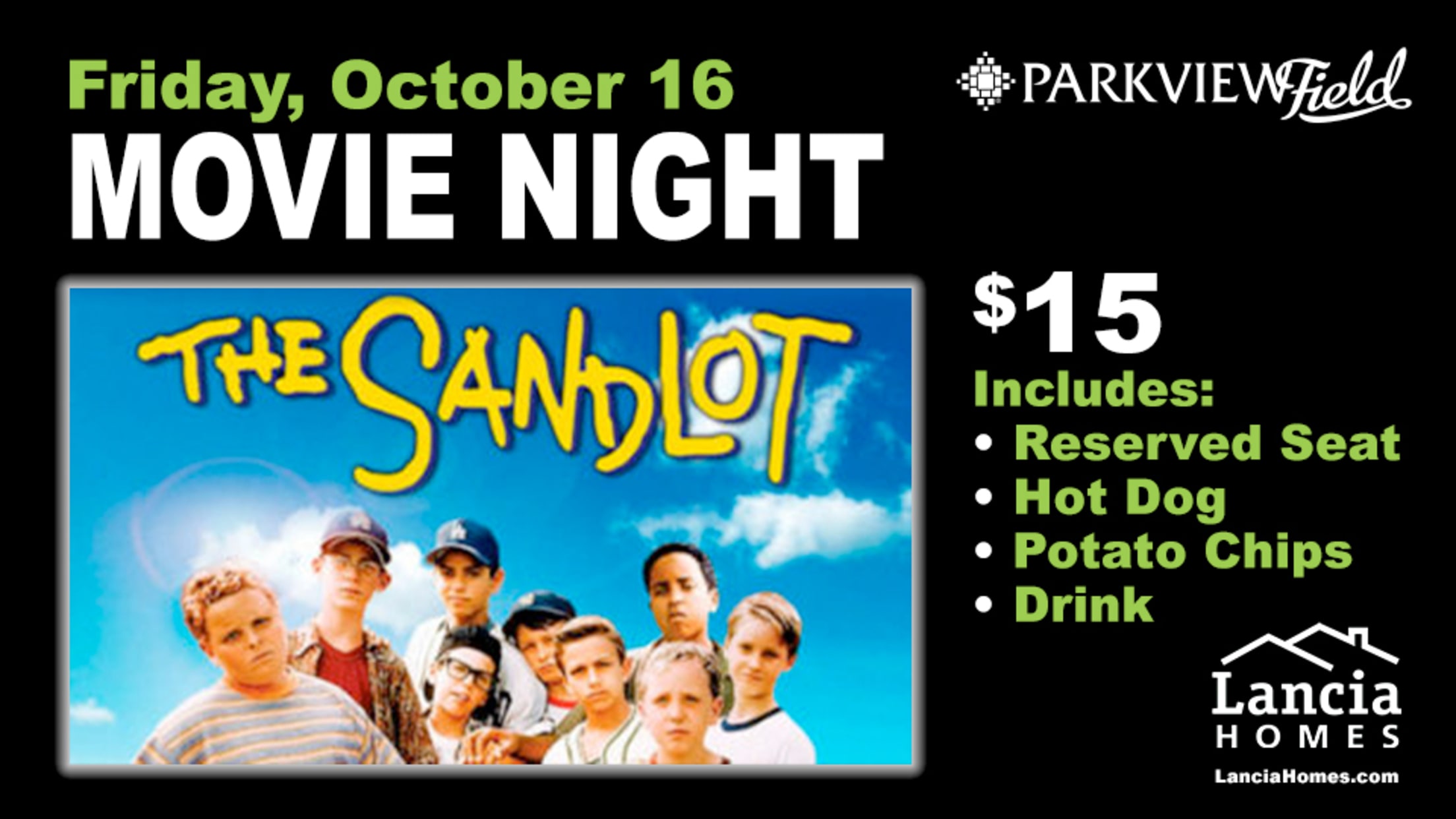 FORT WAYNE, Ind. — Due to the tremendous response from fans for the team's first Movie Night, the TinCaps have added another to their schedule. Tickets are on sale to see The Sandlot on Parkview Field's new LED video board on the night of Friday, Oct. 16. For $15, tickets
Weathers 1 of 23 Fort Wayne Alums in MLB Postseason
Weathers 1 of 23 Fort Wayne Alums in MLB Postseason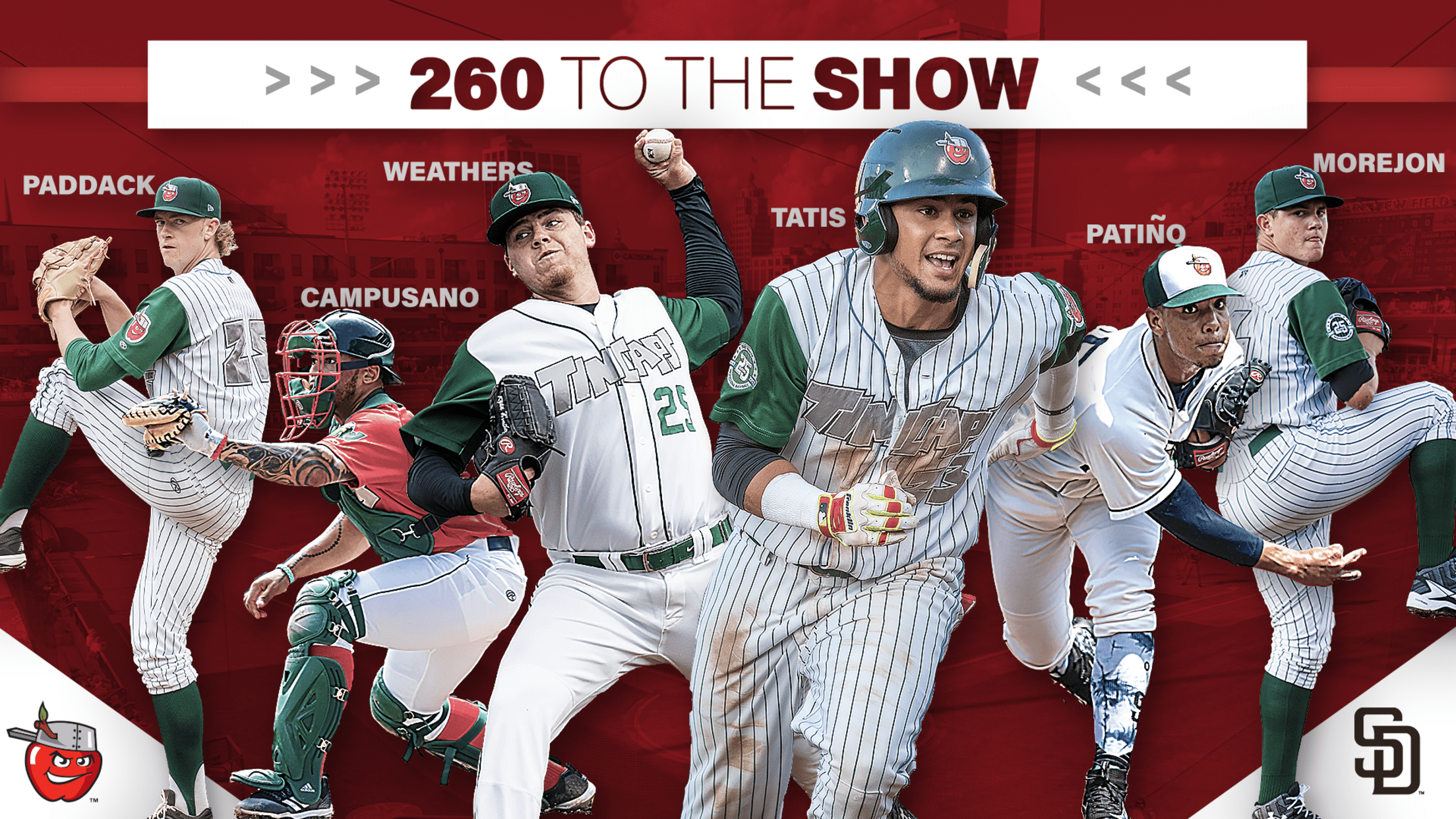 FORT WAYNE, Ind. — After 46 former Fort Wayne players appeared in the big leagues during the 2020 regular season, 23 have made Major League Baseball postseason rosters. The list includes 10 competing in the Divisional Series round. Among them is 20-year-old pitcher Ryan Weathers, who was a Midwest League
TinCaps "Holiday Survival Packages" On Sale
Seasonal Beers, Wines, and Even Apple Dumpling Desserts on Menu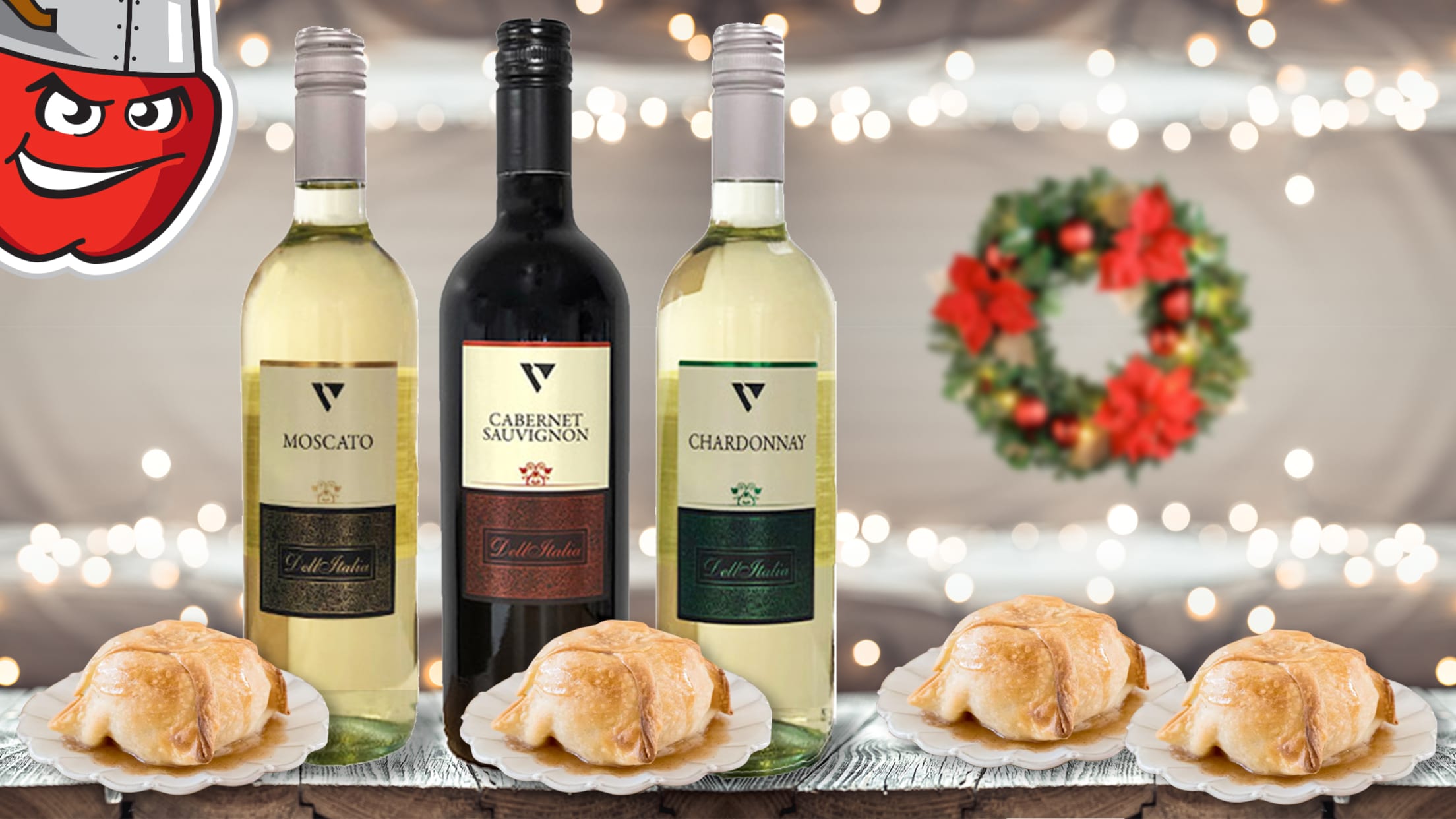 FORT WAYNE, Ind. — The TinCaps know the holidays can be stressful, and this year, even more so. That's why the 'Caps are looking to help fans out this holiday season with the tools for a "Holiday Survival Package." Options from the team include a 12-pack seasonal craft beer sampler,
Fort Wayne TinCaps Lose 2020 Baseball Season
Minor League Baseball Announces No Games in 2020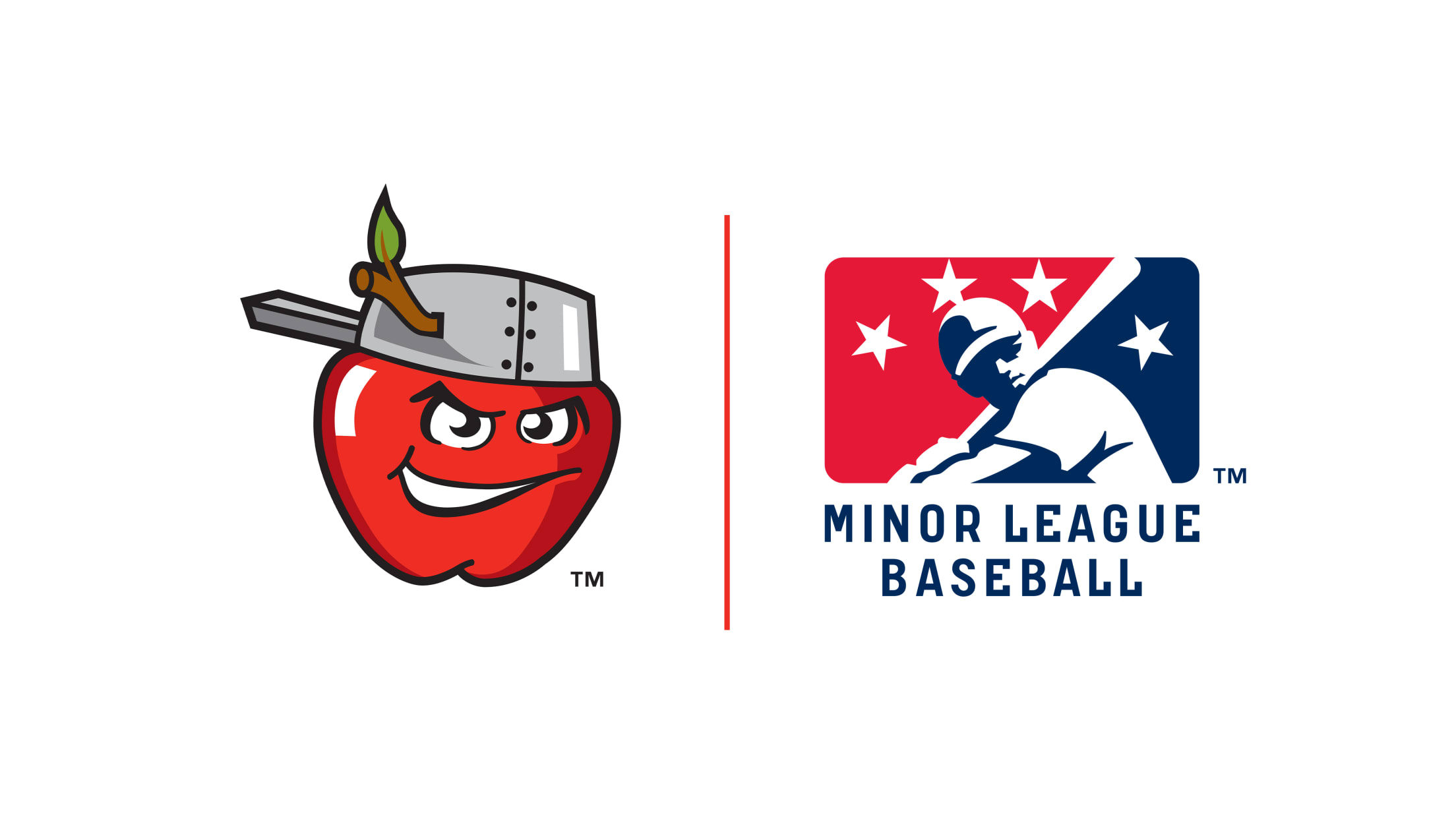 FORT WAYNE, Ind. — Minor League Baseball announced on Tuesday that there won't be a 2020 season for its 160 teams, including the Fort Wayne TinCaps. "We were hopeful and optimistic that the TinCaps would be able to play games at Parkview Field this season, but that won't be the
TinCaps Virtual Beer Tasting on Tap
Halloween Beer Sampler by Five Star Distributing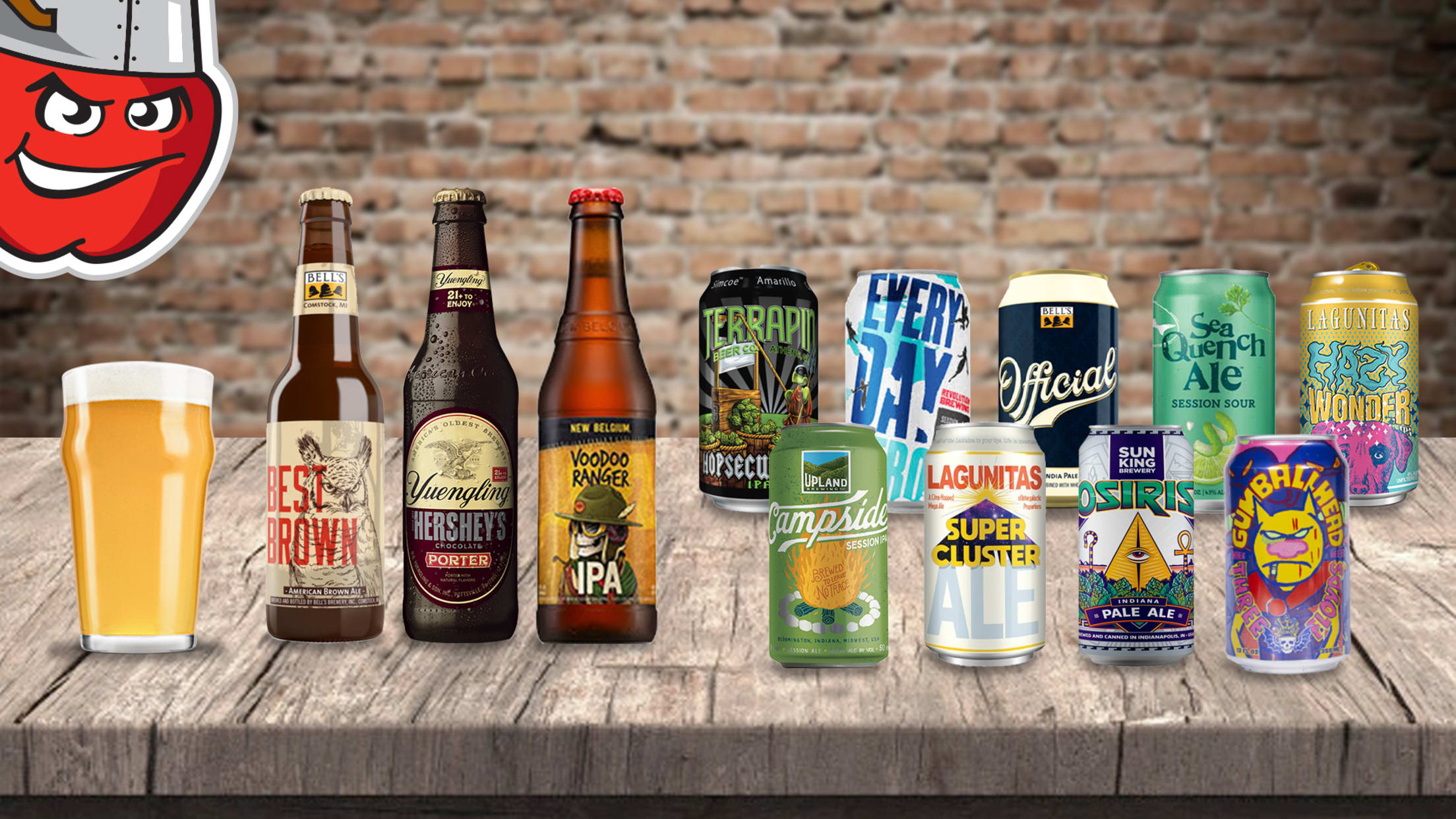 FORT WAYNE, Ind. — The TinCaps have a treat for fans this fall. The team is offering an exclusive special edition Halloween sampler as part of a TinCaps Virtual Beer Tasting. The package features a 12-pack of a dozen different seasonal craft beers (see list below), plus a beer-tasting guide