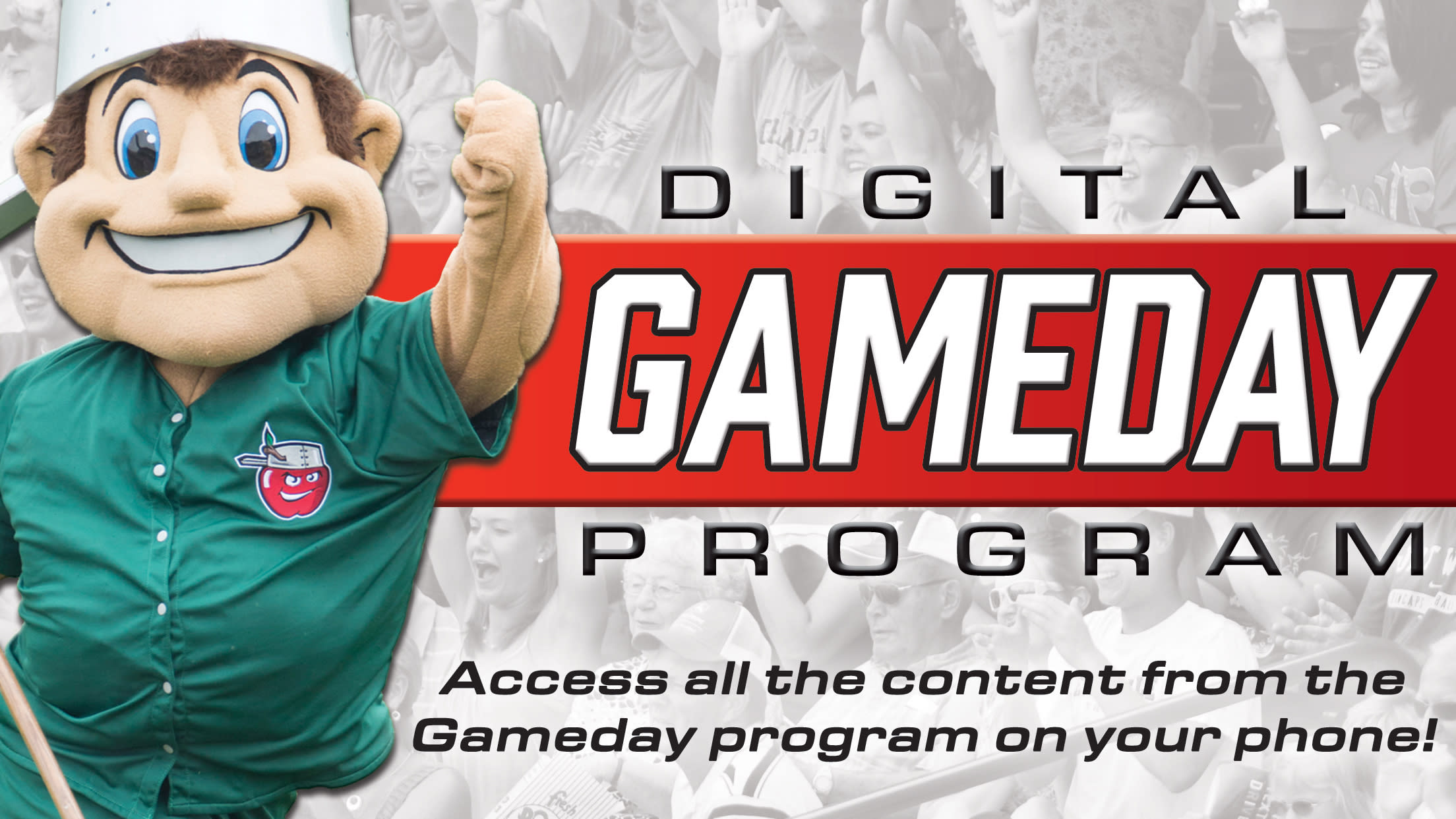 Click here to access the team's brand new Digital GAMEDAY Program on TinCapsGameday.com!
TinCaps Homestand Highlights: May 4-9
Presented by Lancia Homes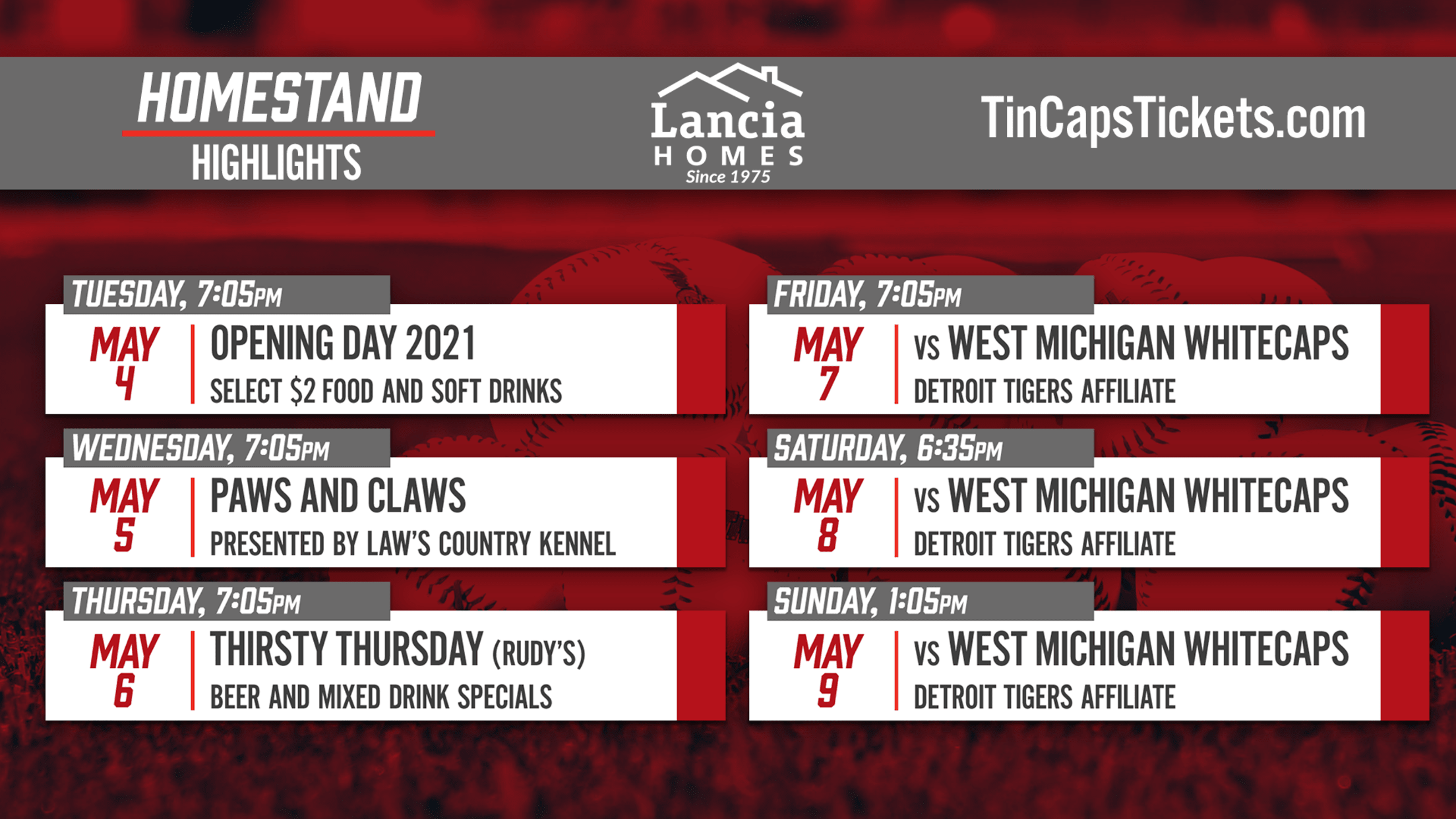 Tuesday, May 4, 7:05 p.m.
vs. West Michigan Whitecaps (Detroit Tigers)
OPENING DAY!
Family Feast Night presented by US Foods
$2 concession items
TICKETS Wednesday, May 5, 7:05 p.m.
vs. West Michigan Whitecaps (Detroit Tigers)
Paws & Claws Night presented by Laws Country
TinCaps Return to Field With Shutout Win
Win is Largest Shutout in Franchise History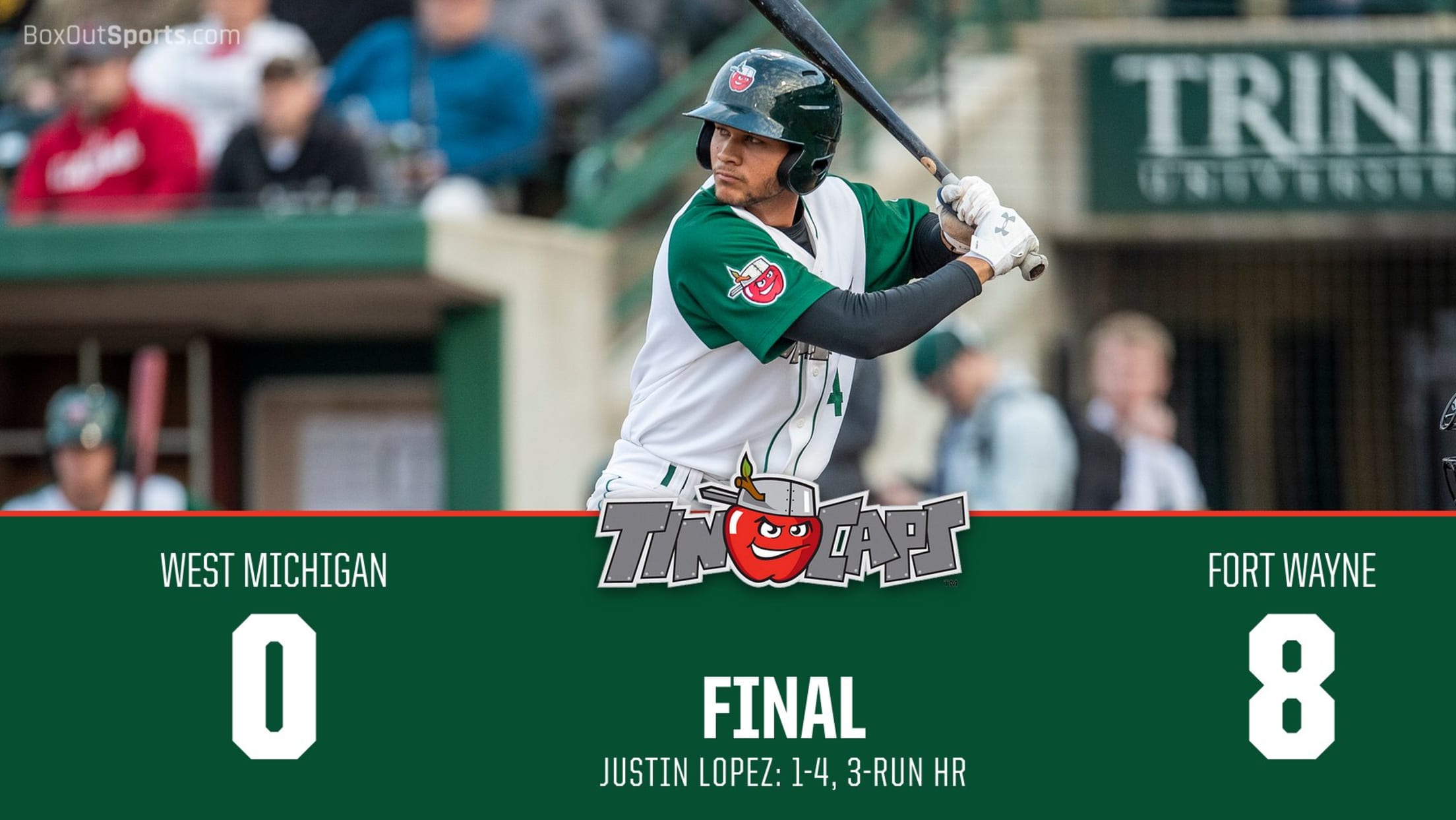 FORT WAYNE, Ind. – For the first time in more than 600 days, the Fort Wayne TinCaps returned to action at Parkview Field on Tuesday night. Lights-out pitching and opportune hitting led the way for the TinCaps to take an Opening Day win over the West Michigan Whitecaps, 8-0. The
TinCaps Enhance Broadcast Coverage for 2021 Season
Save $10 on MiLB.TV Subscription with Promo Code TINCAPS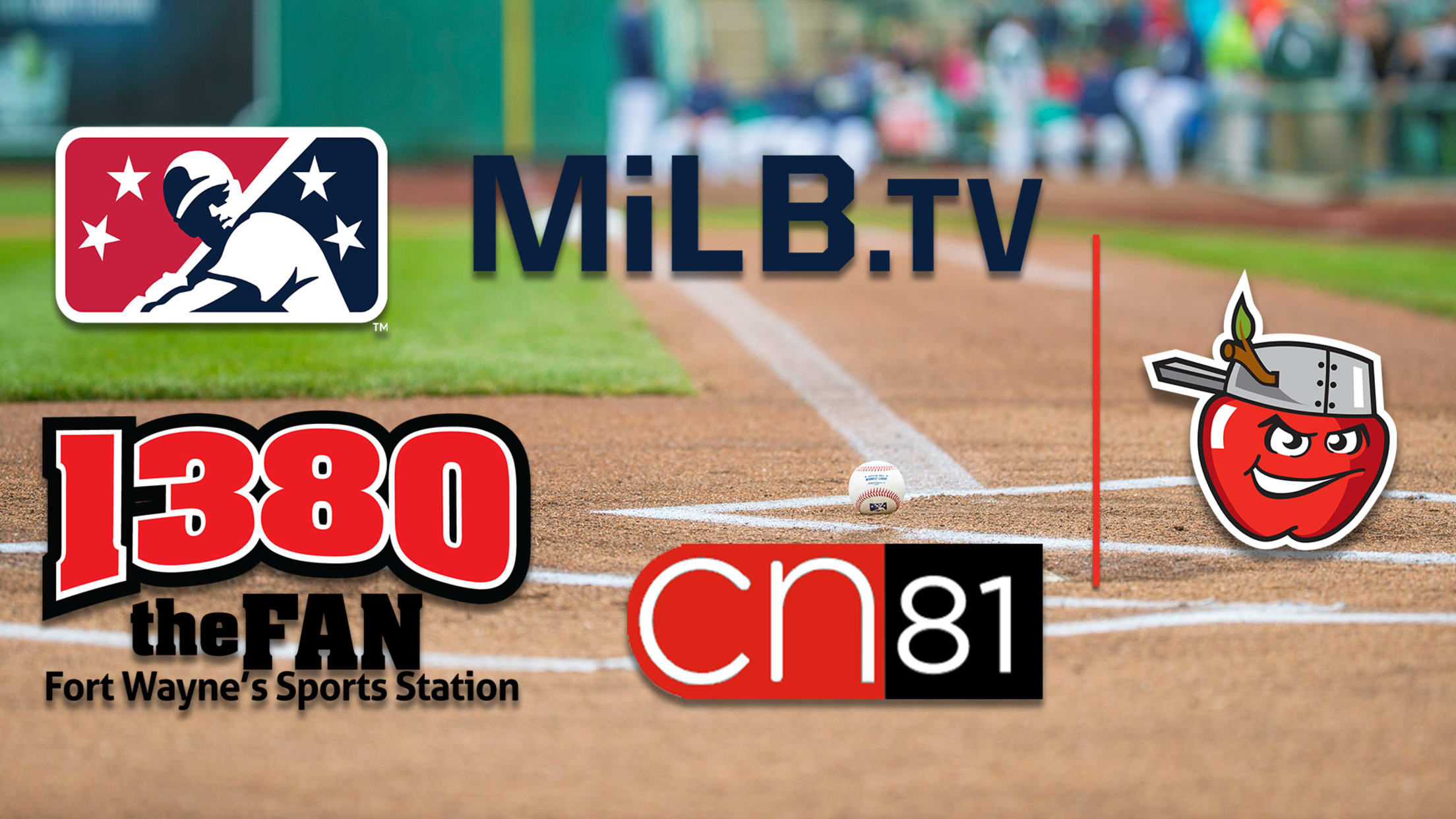 FORT WAYNE, Ind. — As the Fort Wayne TinCaps return to the field for the 2021 Minor League Baseball season, fans can easily follow the action on TV, radio, and online. All 60 home games at Parkview Field will be broadcast live on Comcast Network channel 81. In addition, all
Padres Set TinCaps 2021 Opening Day Roster
Familiar Faces Lead Transition from Low-A to High-A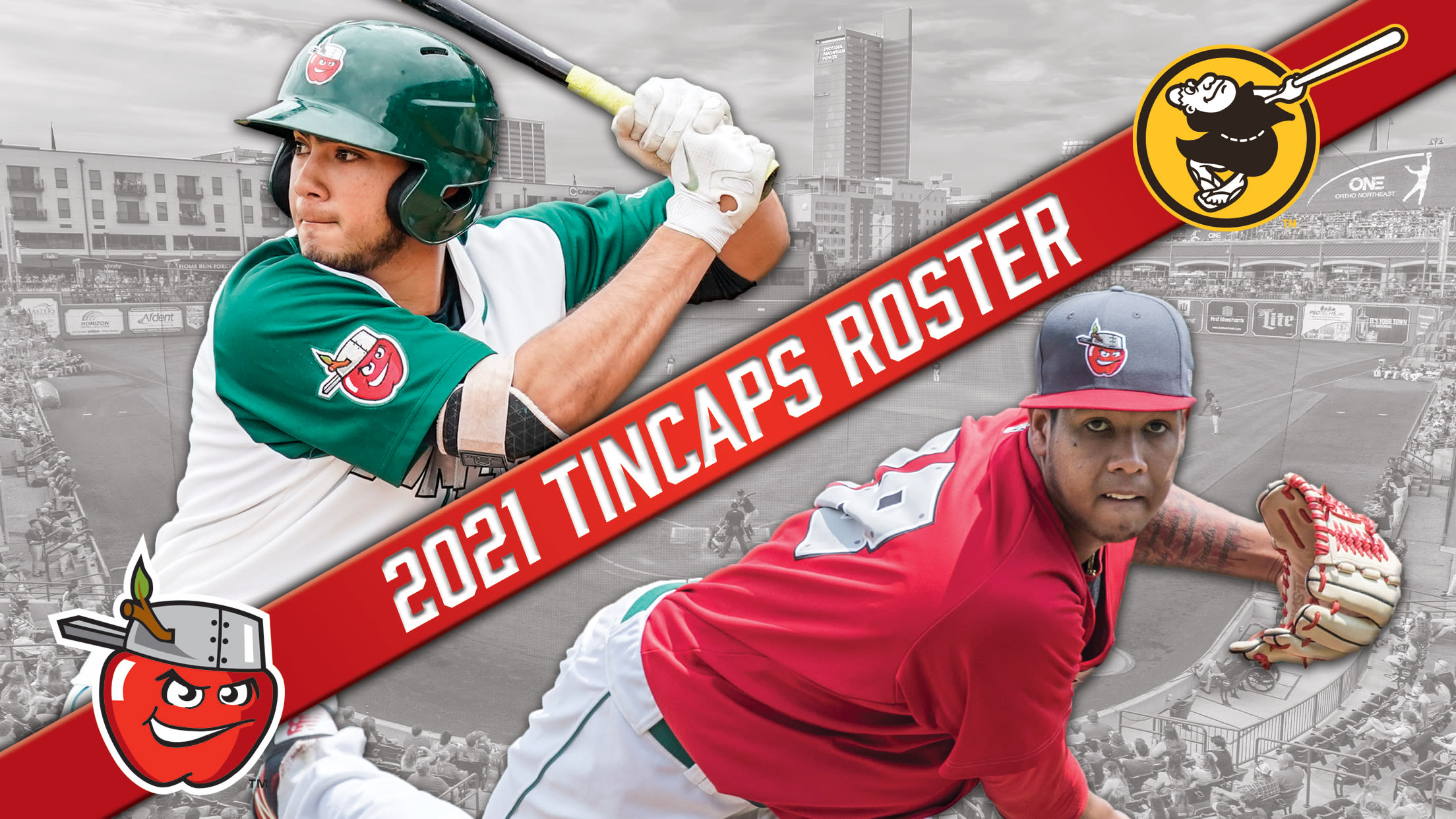 FORT WAYNE, Ind. — The San Diego Padres have announced the 2021 Opening Day roster for the Fort Wayne TinCaps. As the 'Caps transition from Low-A to High-A, 19 of their 29 players have previously played for the team. Fort Wayne's roster also features three players ranked among MLB.com's Top
TinCaps Offer Fans Chance To Be Front Row For 2021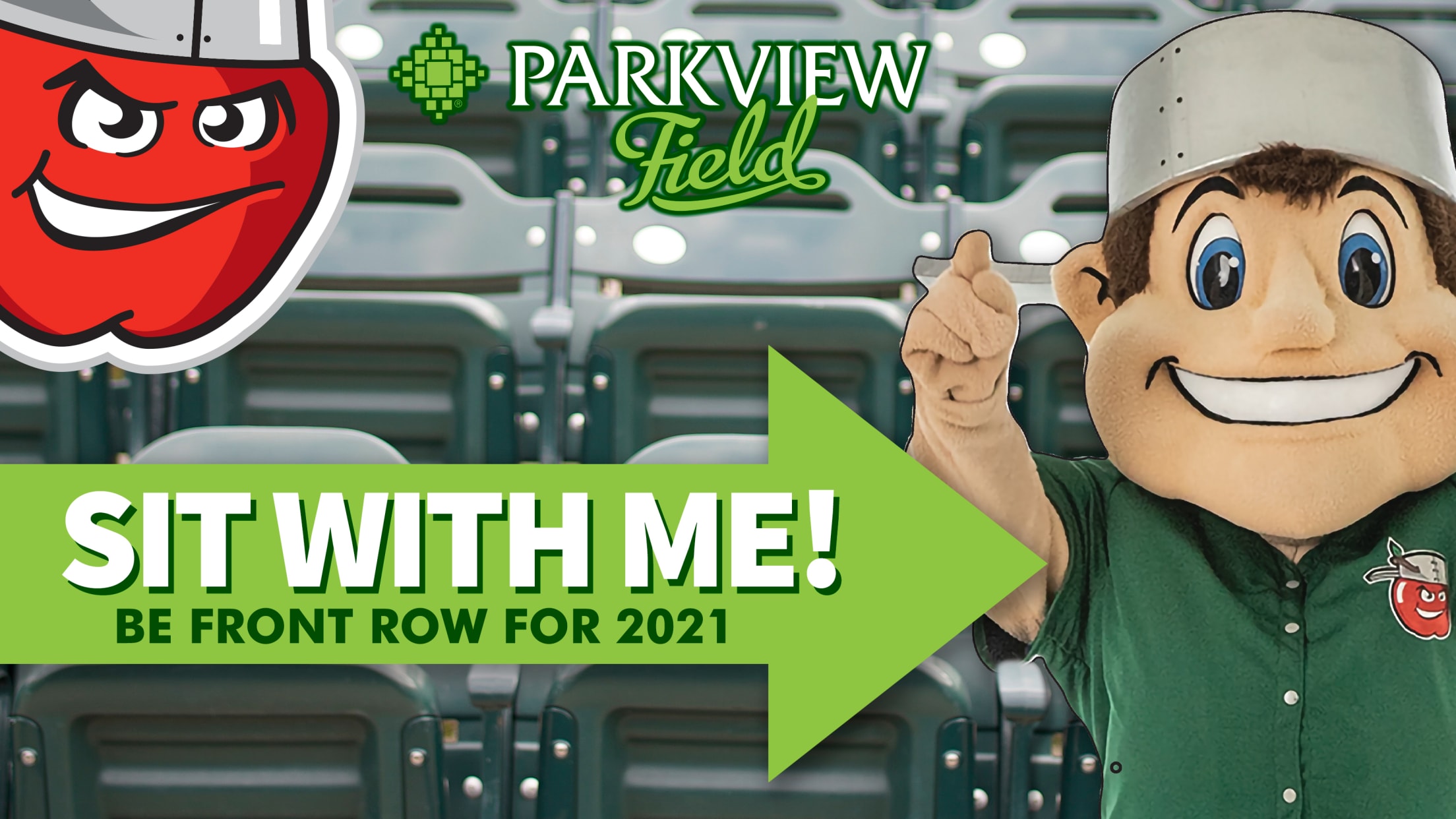 FORT WAYNE, Ind. — The TinCaps are thrilled to welcome back real-life fans to Parkview Field when their 2021 season begins on Tuesday, May 4. CLICK HERE TO PURCHASE TICKETS There's a chance for fans to be front row for every TinCaps game, even while health and safety protocols limit
TinCaps Hiring for 2021 Season
Part-Time, Seasonal Positions Available with Opening Day on May 4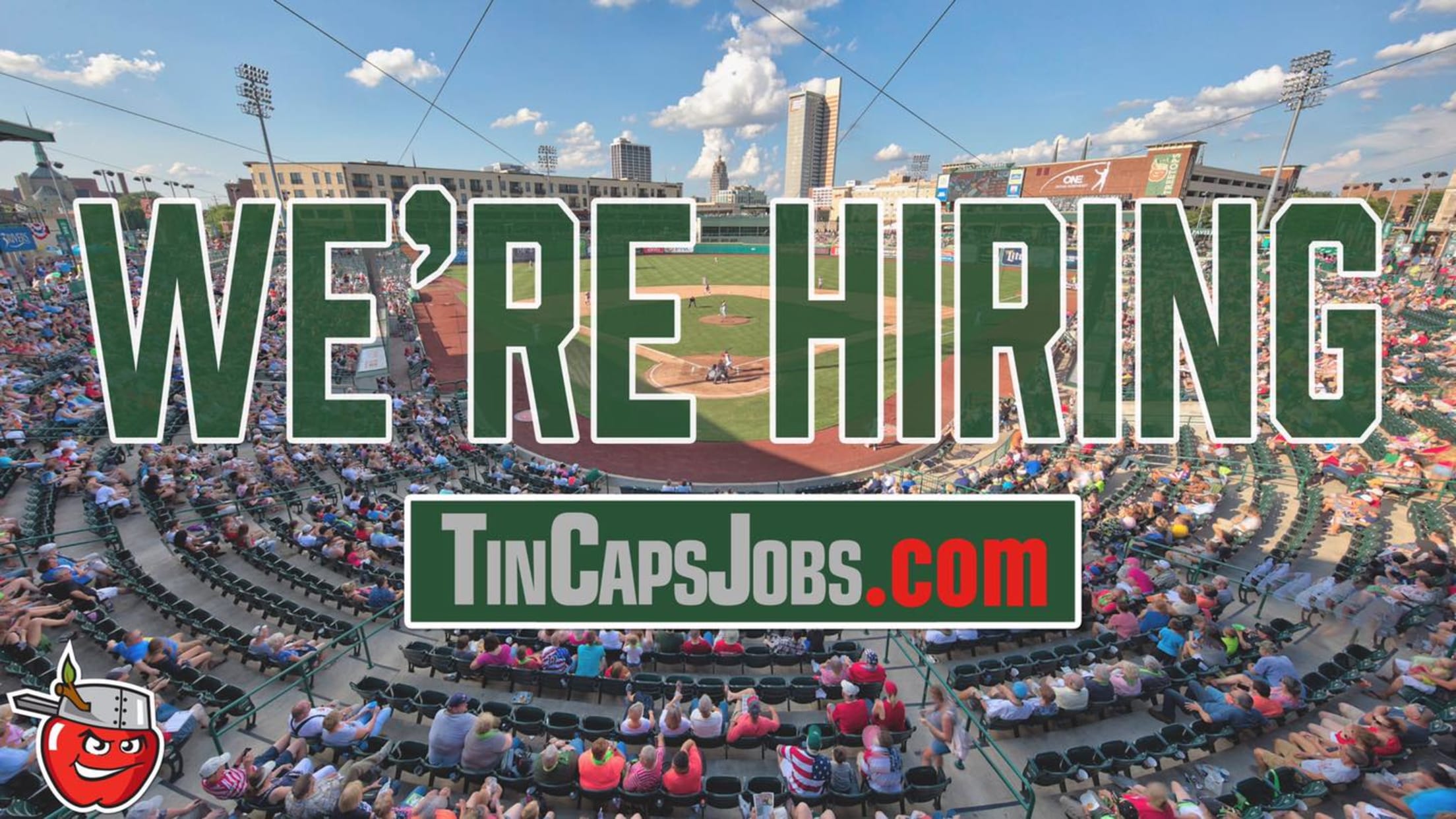 FORT WAYNE, Ind. — With Opening Day on May 4 quickly approaching, the Fort Wayne TinCaps are hiring part-time employees for the 2021 season. CLICK HERE TO APPLY ONLINE CLICK HERE FOR THE TEAM'S 2021 SCHEDULE Available positions range from working in The Orchard Team Store to the concessions crew,
Not Business As Usual, But Parkview Field Perseveres Through Pandemic
TinCaps ballpark extends beyond baseball during COVID-19 shutdown
610 days. That's how long it's been between TinCaps baseball games. More than 1 year and 8 months. For a sport known for daily repetition, it's felt like an eternity. That said, Parkview Field wasn't exactly dormant for the entire duration. While in a typical year, this award-winning ballpark would
TinCaps Seek "Hero of the Game" Nominations
Presented by OmniSource and Steel Dynamics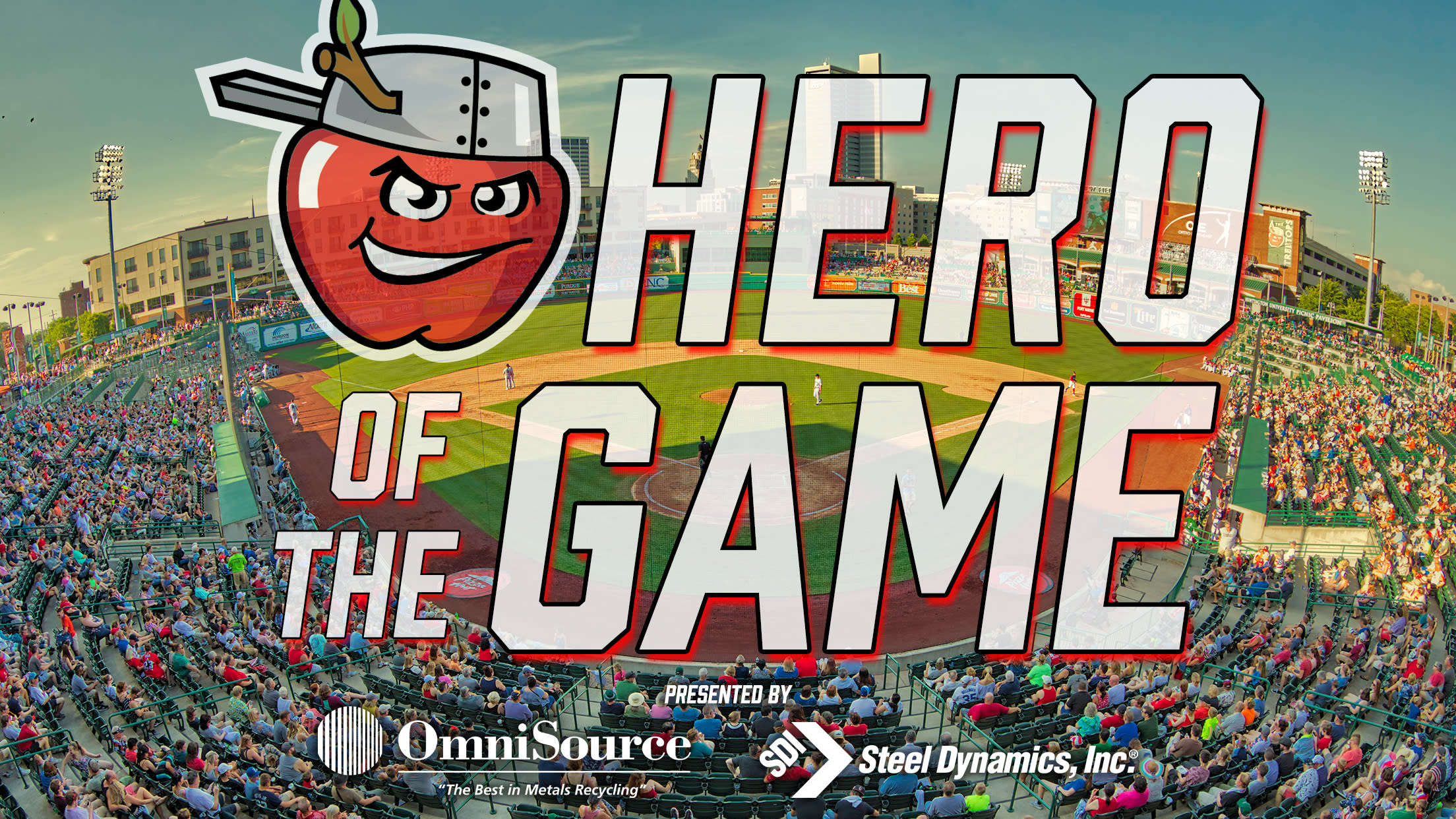 The Fort Wayne TinCaps, along with OmniSource LLC and Steel Dynamics Inc., are saluting our local heroes throughout the 2021 season and need your help! The team is seeking nominations for military (active duty and veterans), first responders, healthcare workers, and teachers to be honored as our "Hero of the
36 Former TinCaps/Wizards Make 2021 MLB Opening Day Rosters
Tatis Highlights List Who've Gone from the 260 to The Show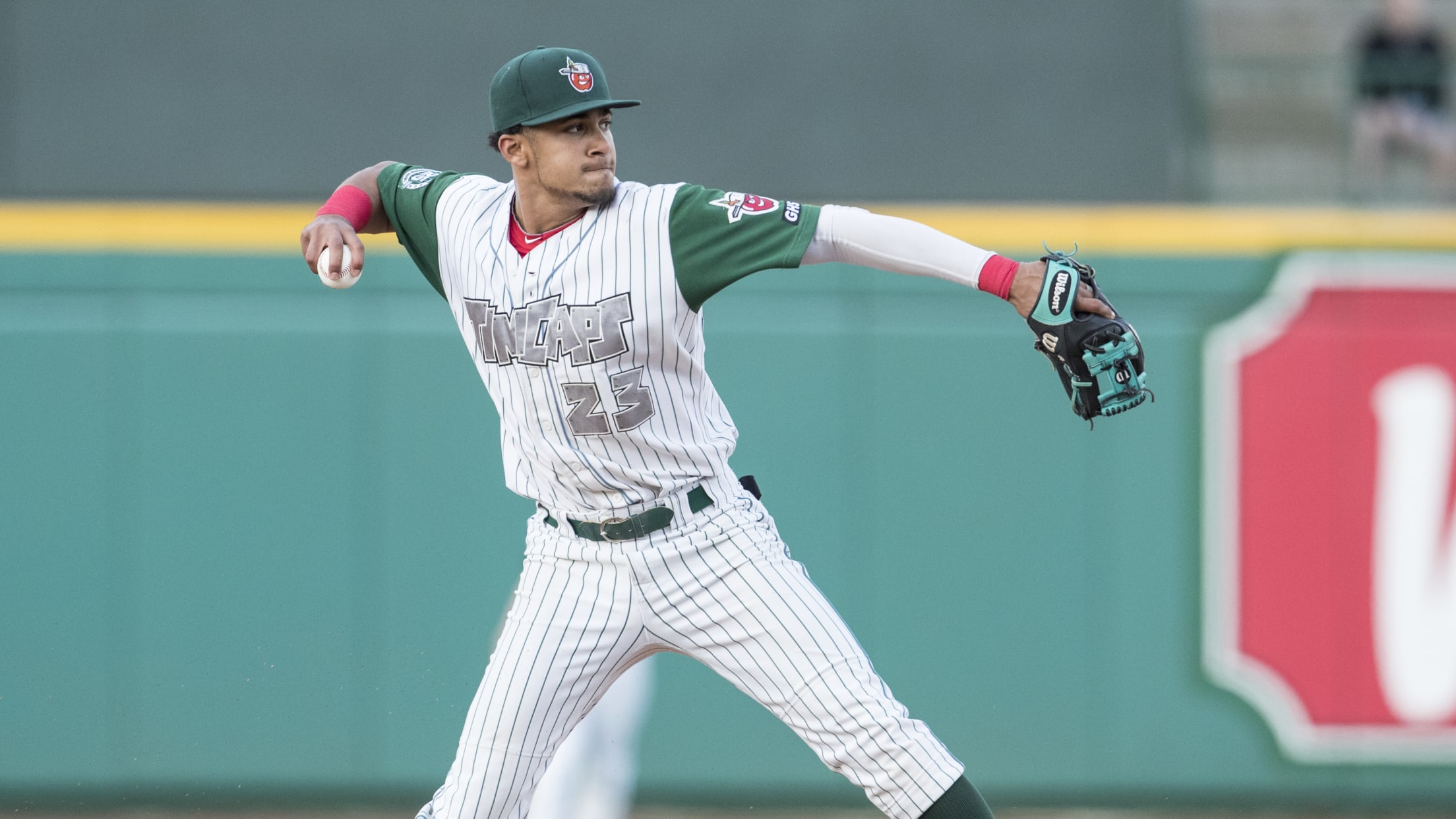 FORT WAYNE, Ind. — As the 2021 Major League Baseball season began Thursday, 36 former Fort Wayne prospects made Opening Day rosters. The list features six players with the TinCaps' parent club, the San Diego Padres, including star shortstop Fernando Tatis Jr. In all, Fort Wayne's alumni can currently be
TinCaps 2021 Game Times, Fireworks Nights & More 
Brand New Features, Fireworks Nights & Daily Staples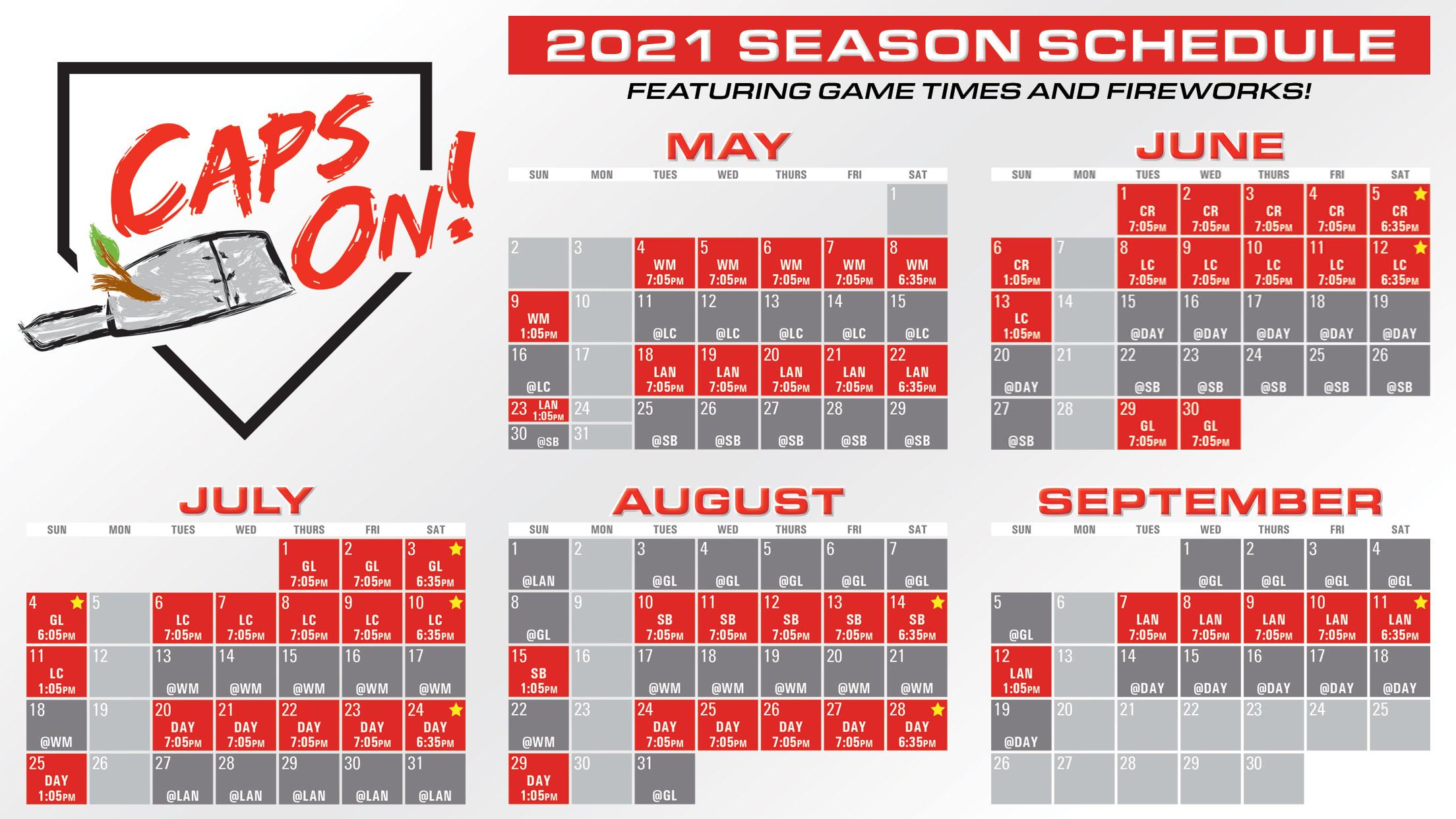 FORT WAYNE, Ind. — With Opening Day at Parkview Field on the calendar for May 4, the TinCaps have released the first pitch times for their 60 home games in 2021. The team also has announced a portion of its 2021 promotional schedule, including some brand new features, fireworks nights,
Padres Announce TinCaps Coaching Staff for 2021 
Contreras back to manage as team moves up to High-A level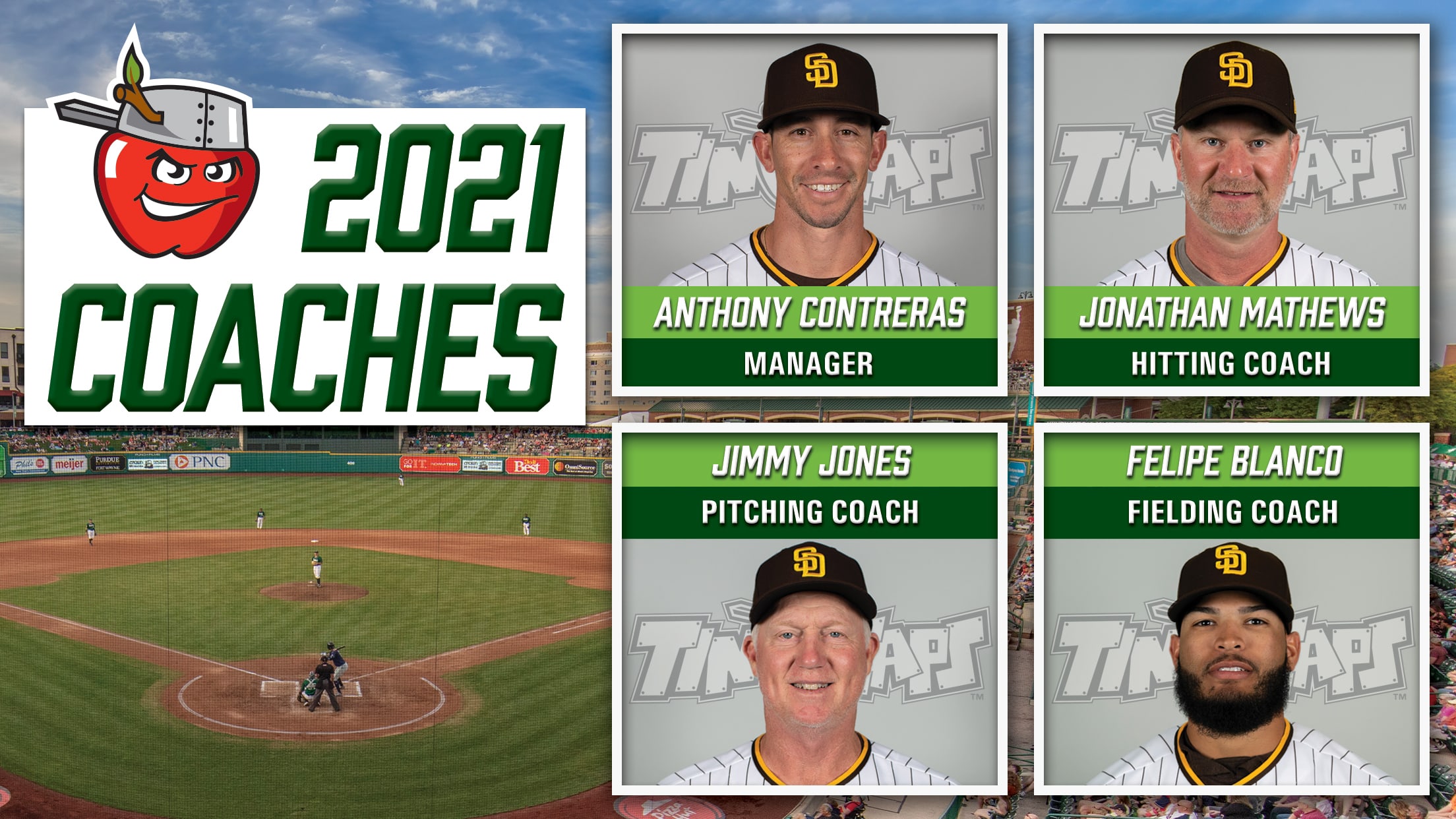 FORT WAYNE, Ind. — The San Diego Padres today announced the Fort Wayne TinCaps coaching staff for the 2021 season. Anthony Contreras will be back as the team's manager alongside returning hitting coach Jonathan Mathews. Meanwhile, former major leaguer Jimmy Jones is set to serve as the team's new pitching
Parkview Field to Host High School & College Games in April
29 Games Featuring 46 Different Schools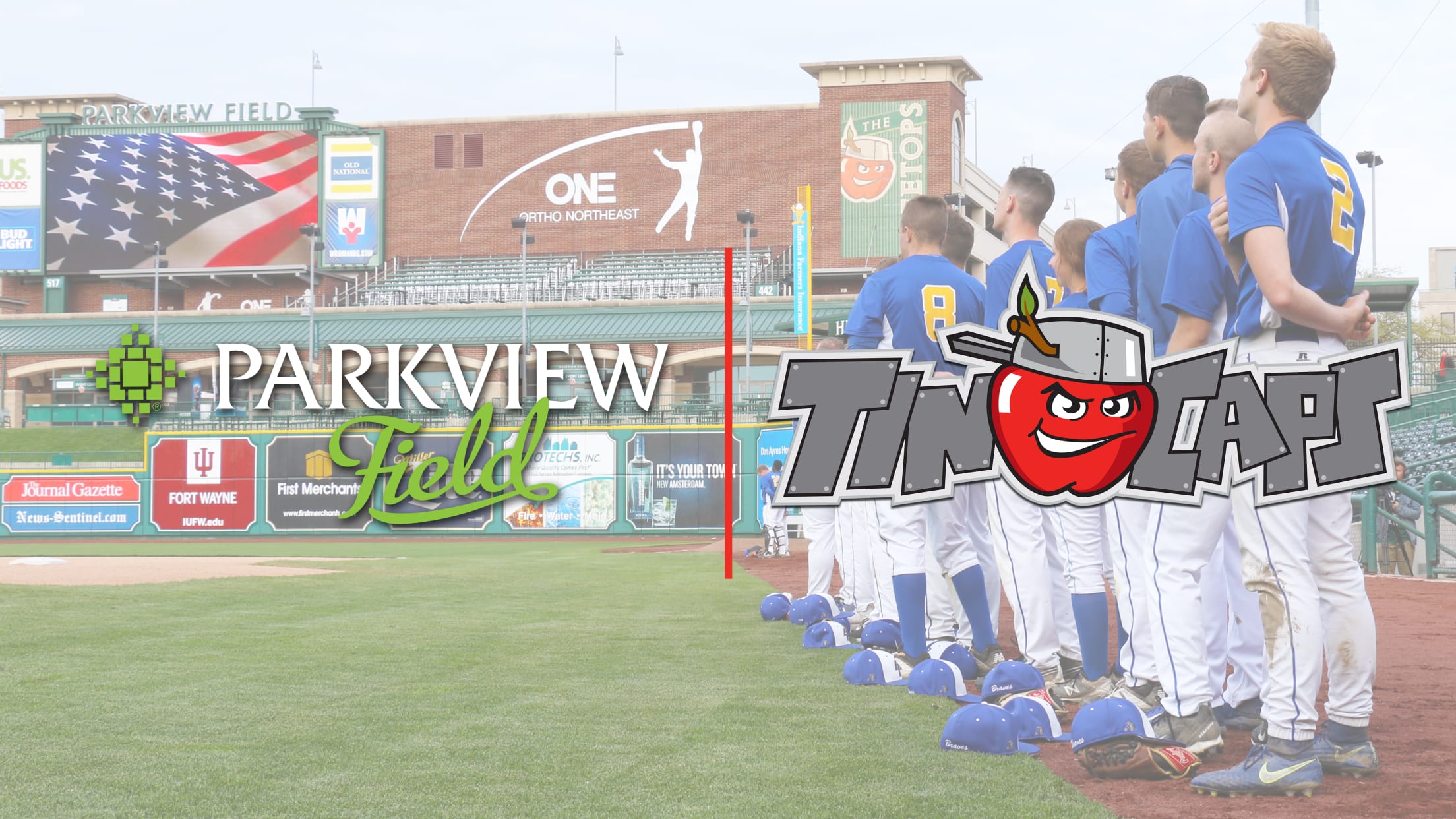 FORT WAYNE, Ind. — Before the TinCaps begin their season on May 4, Parkview Field is set to host a record number of high school and college baseball games. From April 2-29, the downtown Fort Wayne ballpark will welcome 46 different schools for a total of 29 games. CLICK HERE
TinCaps Officially Promoted As Padres High-A Affiliate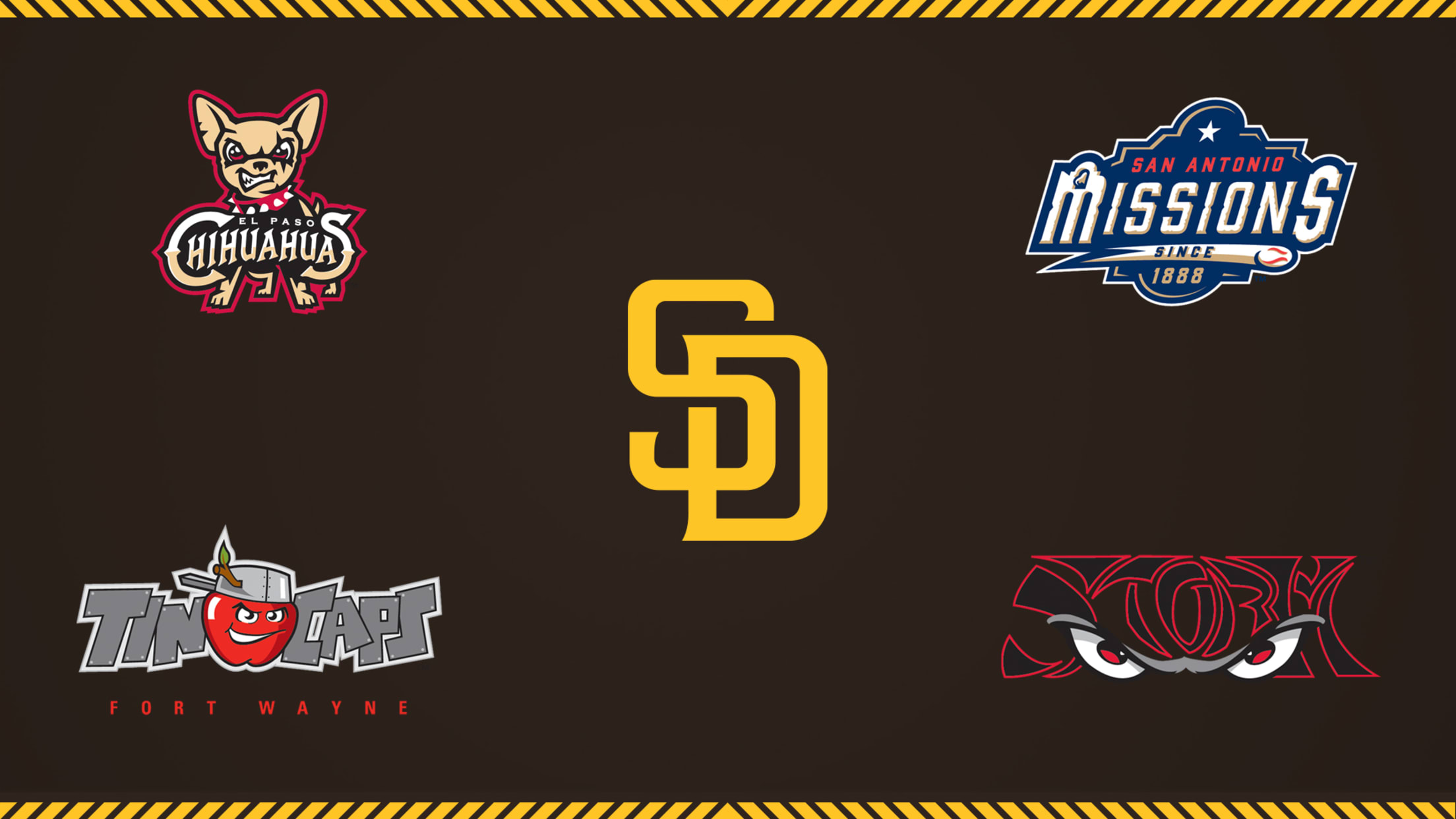 FORT WAYNE, Ind. — The Fort Wayne TinCaps are proud to officially announce the franchise's promotion to High-A, where the TinCaps will remain an affiliate of the San Diego Padres. Fort Wayne previously played at the Low-A level since 1993. The TinCaps received an invitation from the Padres in December
Fernando Tatis Jr. Fort Wayne TinCaps Bobblehead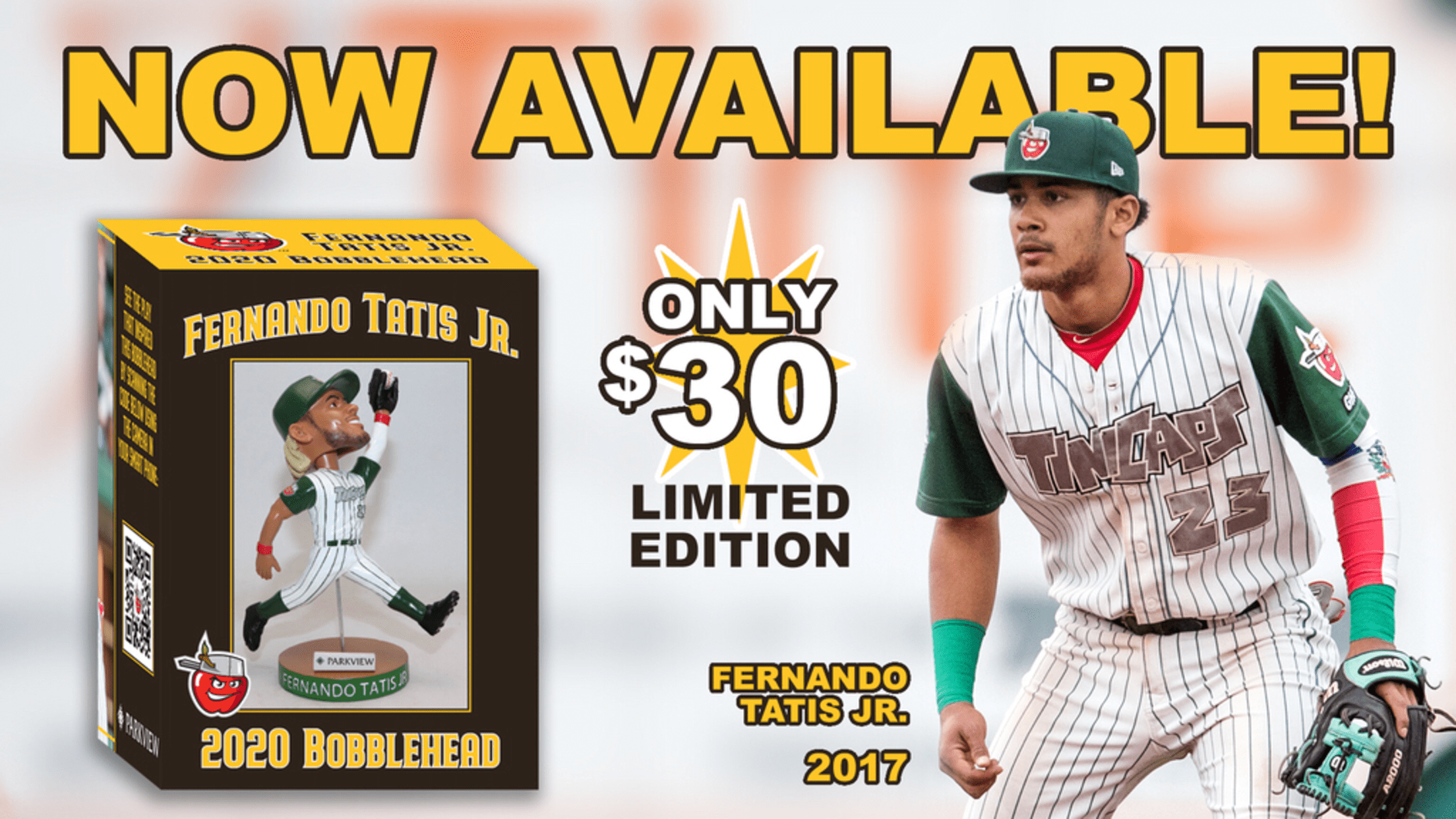 2021 TinCaps Single Game Tickets on Sale April 20  
Tickets for May 4 through June 13 Will Be Available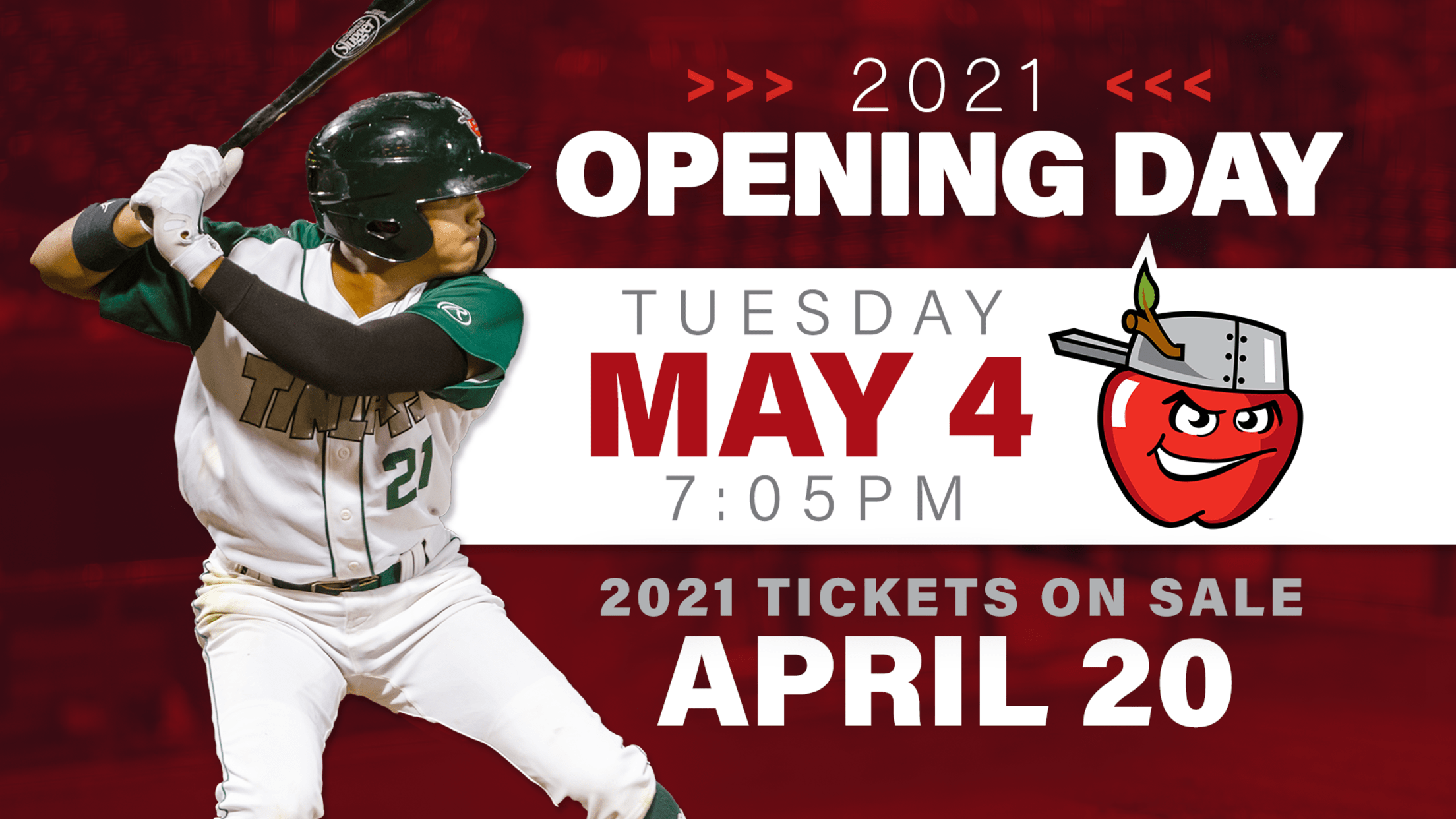 FORT WAYNE, Ind. — With Opening Day for the Fort Wayne TinCaps quickly coming up on Tuesday, May 4, fans can now prepare to secure their highly coveted seats for the 2021 season at Parkview Field. TinCaps single game tickets are set to go on sale to the general public
TinCaps Masks and Neck Gaiters on Sale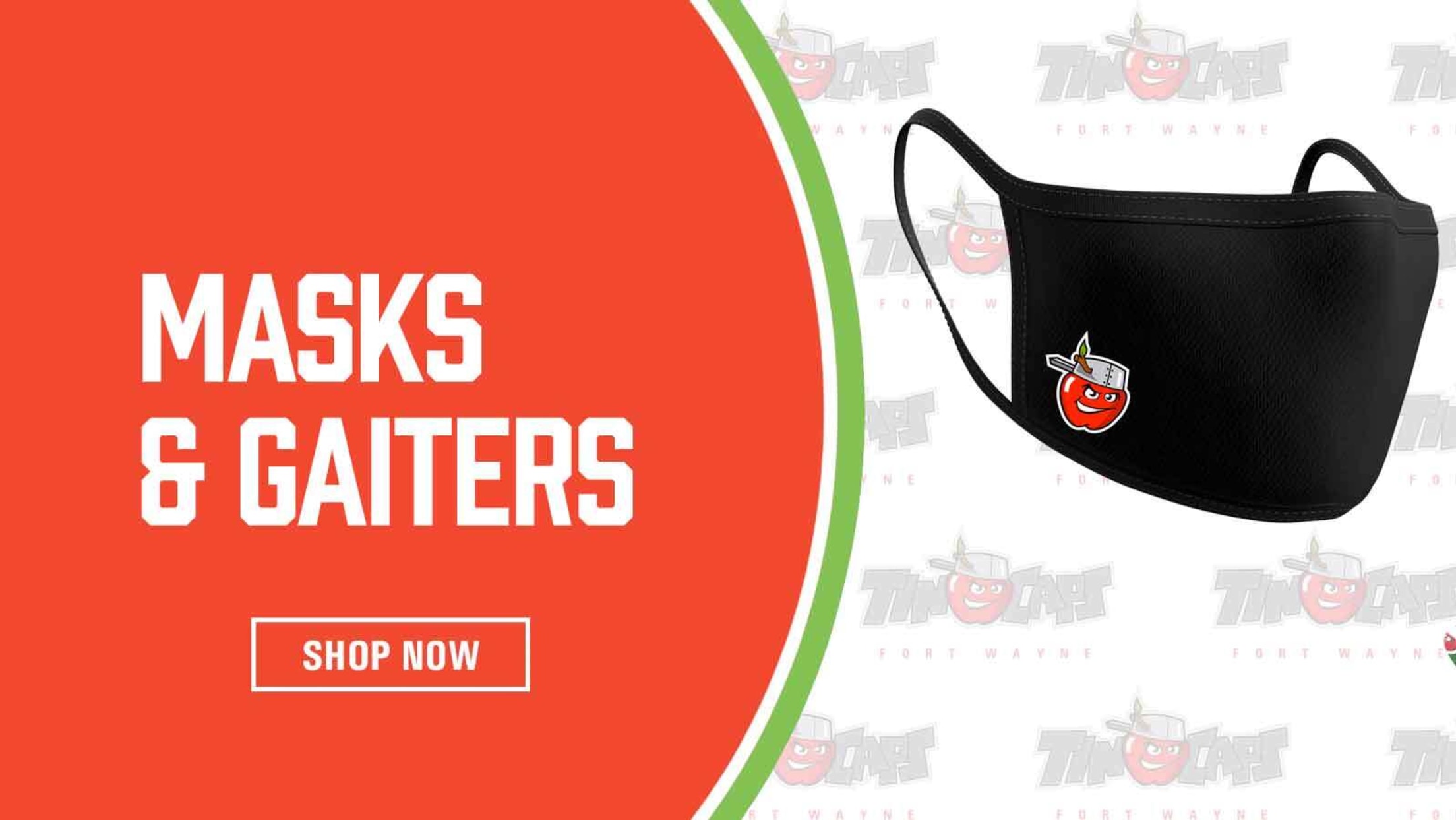 FORT WAYNE, Ind. — Whether at school, work, or anywhere else, TinCaps fans can now show support for their team while fighting COVID-19. Masks and neck gaiters featuring the Fort Wayne TinCaps' red apple logo are available to purchase on TinCaps.com. TinCaps masks and neck gaiters, which are washable and
TinCaps 2021 Schedule Announced by MLB
'Caps Set to Make Long-Awaited Return to Parkview Field on May 4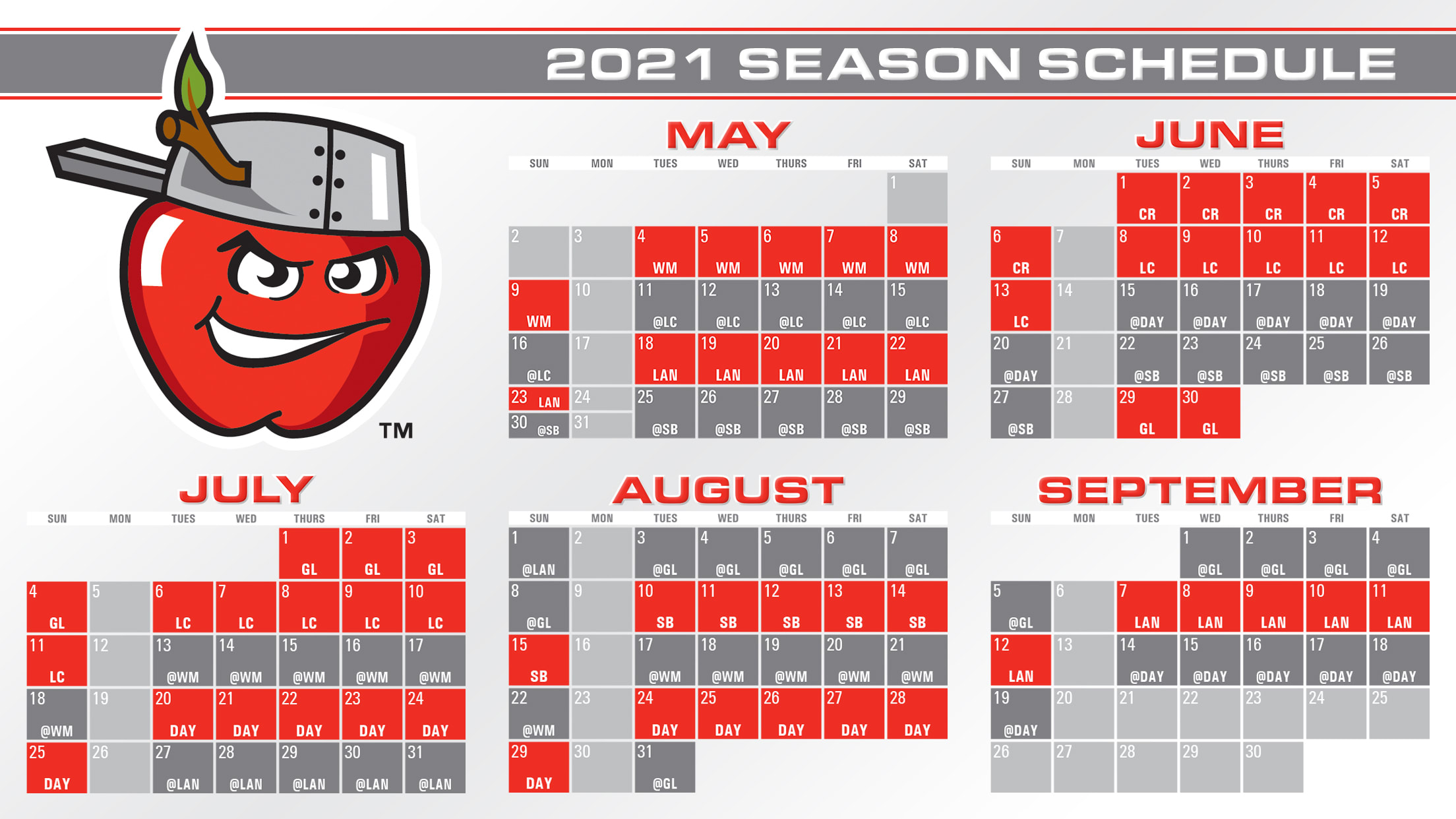 FORT WAYNE, Ind. — Major League Baseball has announced that the Fort Wayne TinCaps will begin their 2021 season at Parkview Field on Tuesday, May 4. The 'Caps 120-game schedule is planned to run through September 19. CLICK HERE TO SEE THE 2021 TINCAPS SCHEDULE "This schedule has been highly
TinCaps Launch "First in Line for 2021" Package
Team Offers Life-Size Fan Cutouts & 2021 Game Tickets While Supporting Non-Profits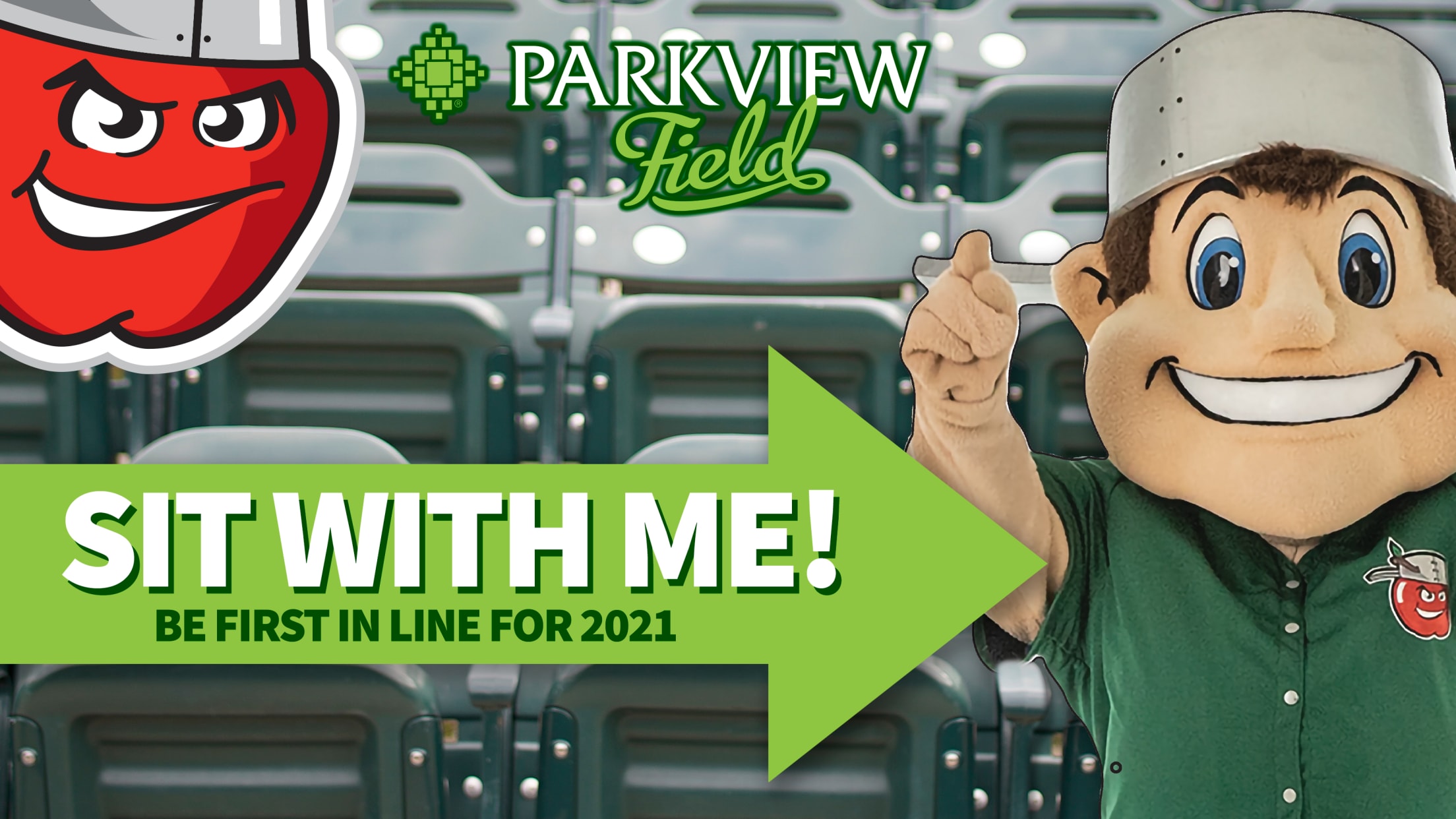 FORT WAYNE, Ind. — The TinCaps haven't had a fan in the seats at Parkview Field since September of 2019, but as the team anxiously awaits returning to play in 2021, they're offering fans a chance to be "first in line" at the ballpark. Fans can purchase a "First in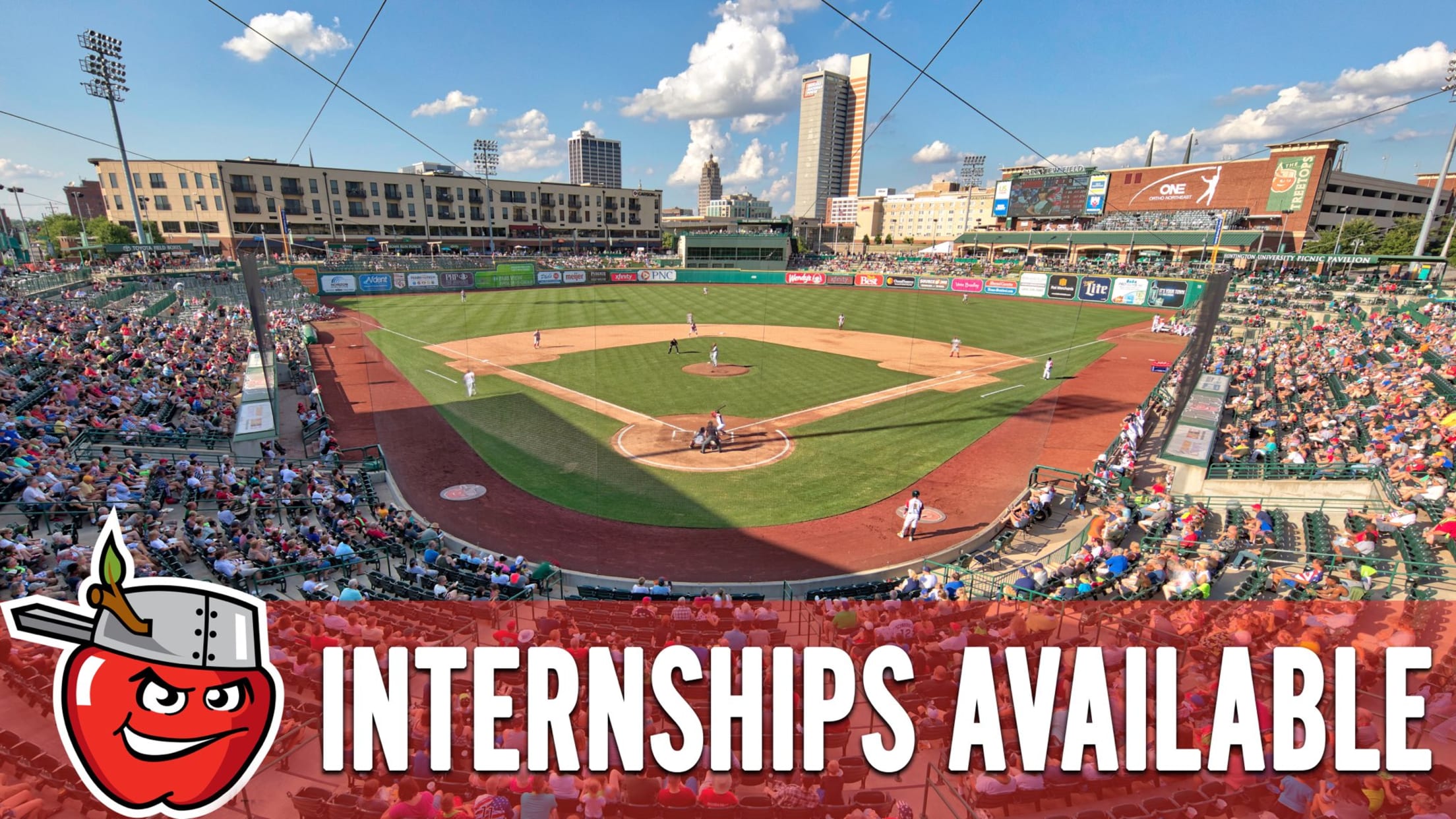 UPDATE (April 8): All of our internship positions have been filled for this year. The TinCaps are currently accepting resumes, cover letters, and references from students that are interested in being considered for an internship position with the team in 2021. Interviews will be conducted starting in February and early
MLB Announces New Modernized Player Development System
TinCaps Now in 12-Team "High-A Central"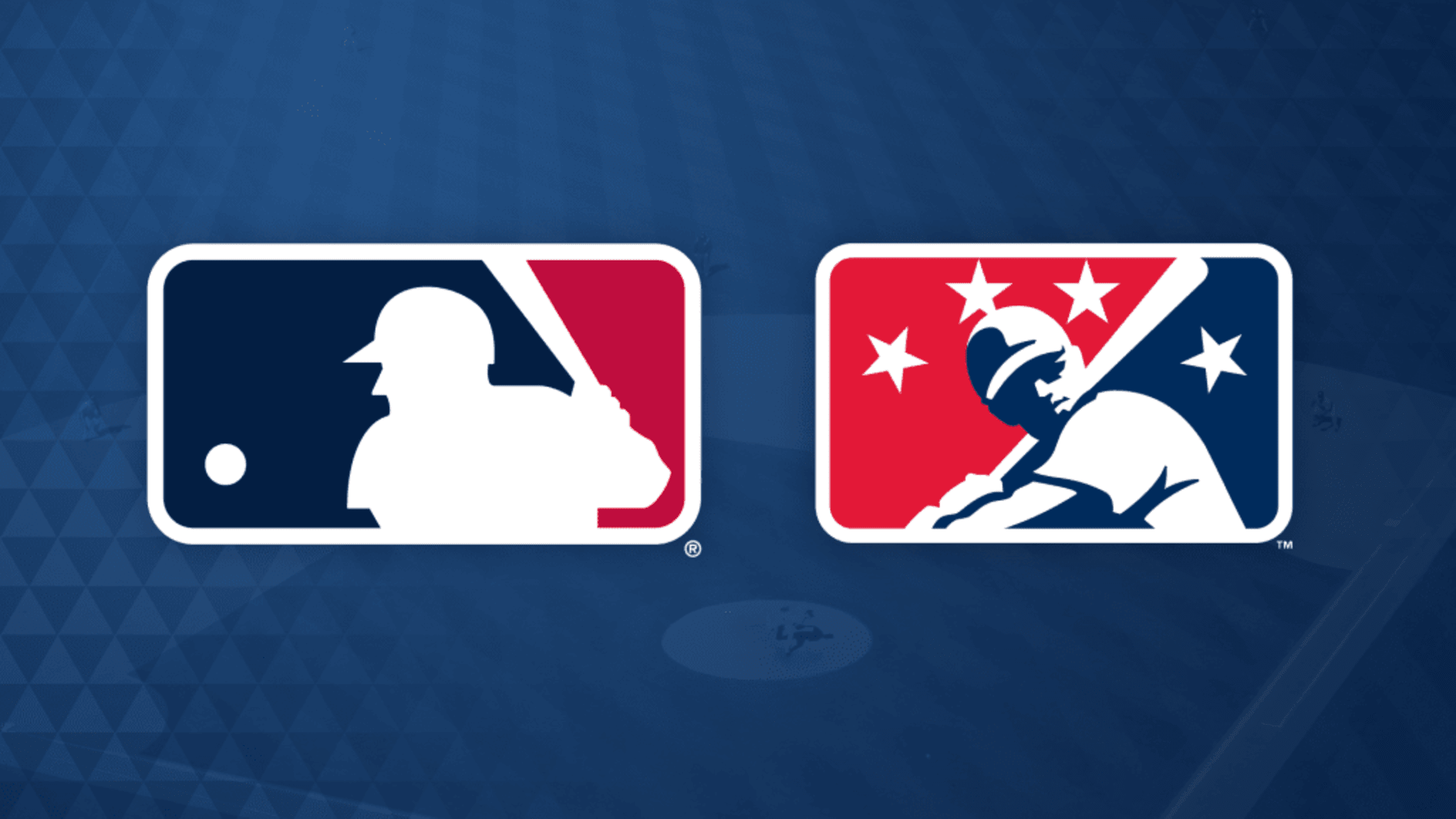 On Feb. 11, the Fort Wayne TinCaps officially announced the franchise's promotion to High-A, where the team remains an affiliate of the San Diego Padres. (Fort Wayne previously played at the Low-A level since 1993.) On Feb. 12, Major League Baseball announced that all 120 Minor League Clubs offered an
Fort Wayne TinCaps Invited to High-A
Reshuffle of Minor League Baseball Means Promotion for Fort Wayne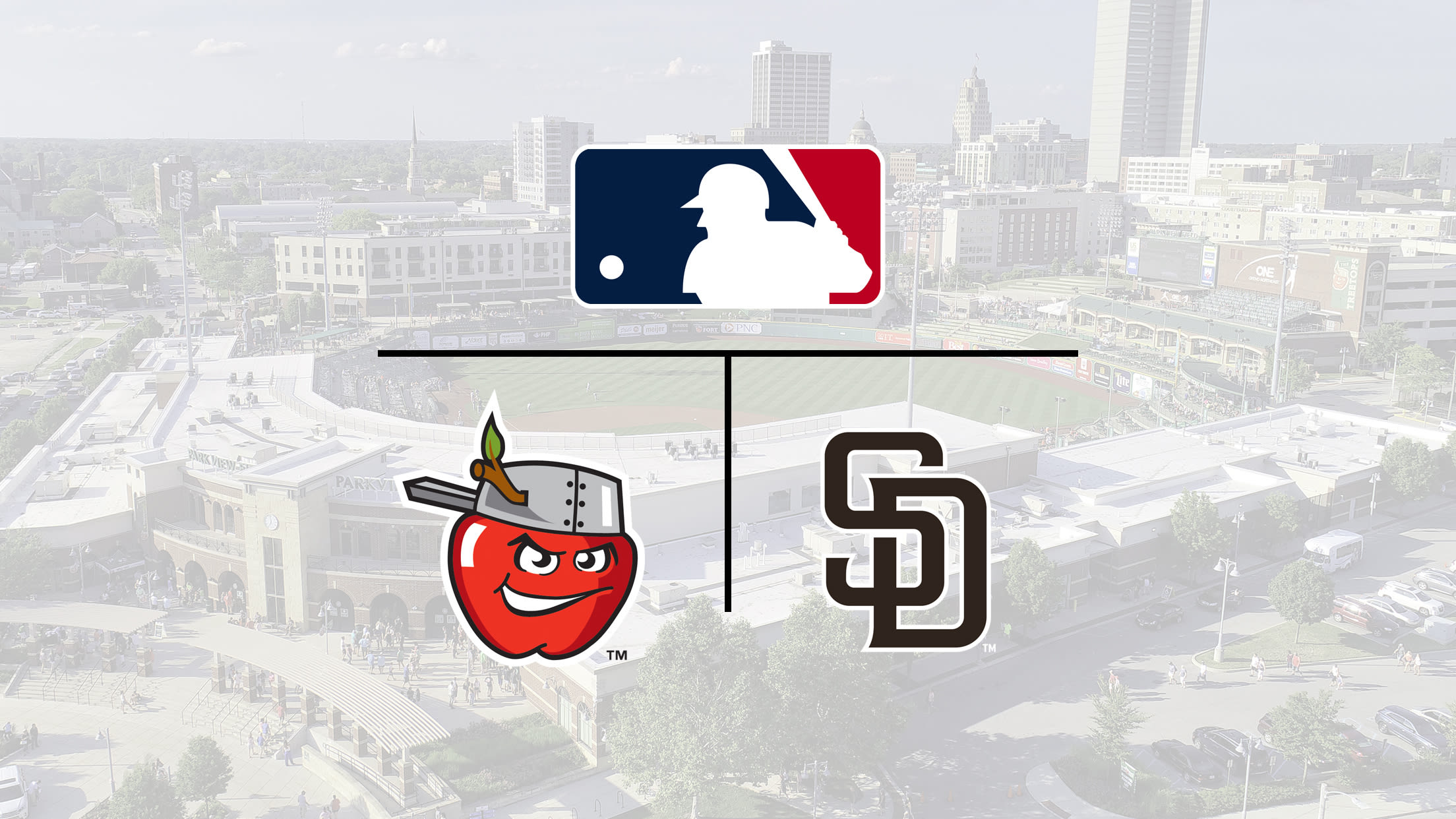 FORT WAYNE, Ind. — Major League Baseball (MLB) extended invitations to 120 teams today, marking the new configuration of Minor League Baseball. This includes the proposed elevation of the Fort Wayne TinCaps to a higher level of professional baseball. The TinCaps are pleased to have received this invitation and look
TinCaps St. Patrick's Day Package on Sale
Celebrate St. Patty's with Irish Beer & More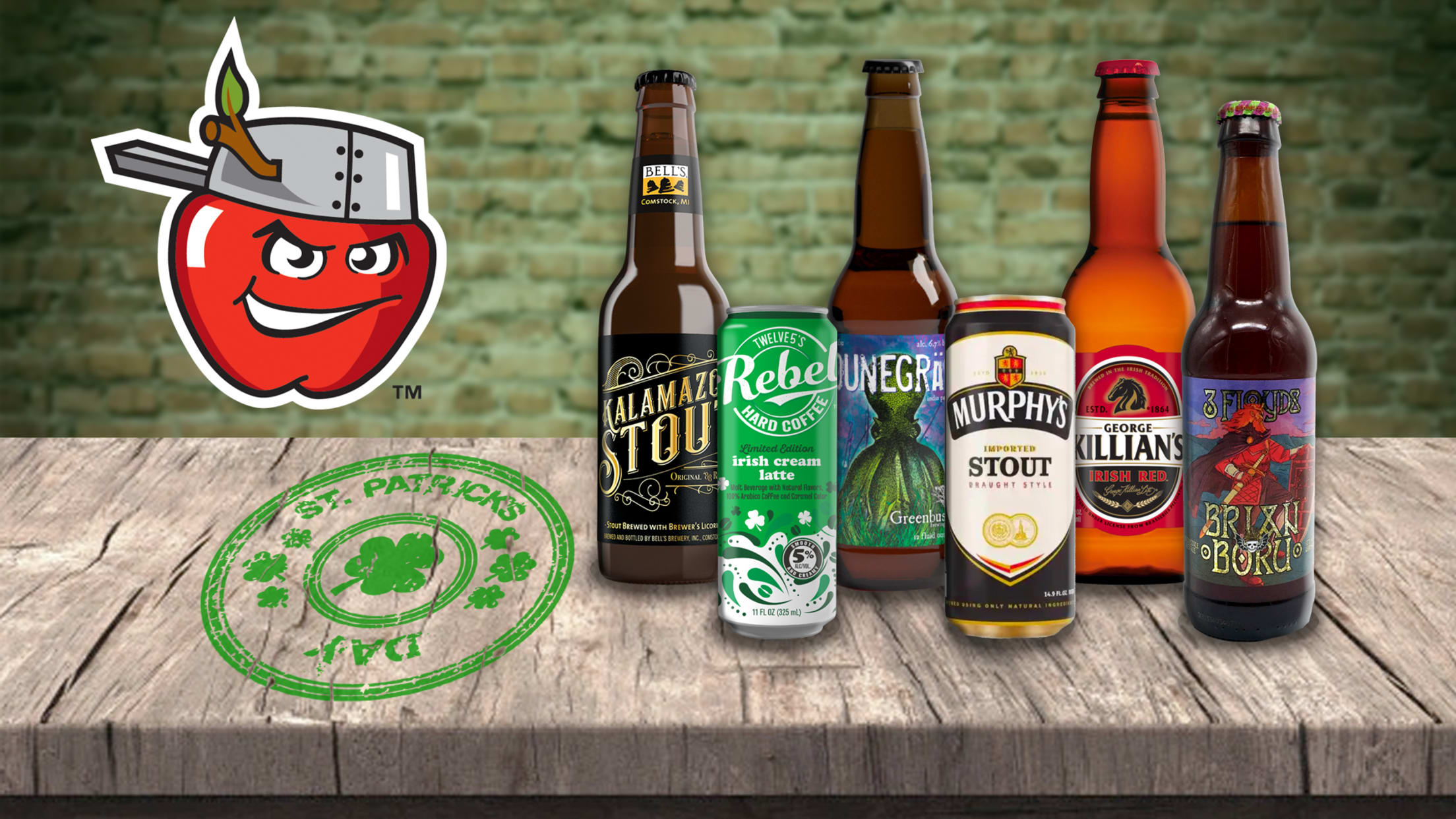 FORT WAYNE, Ind. — Opening Day for the TinCaps at Parkview Field is May 4, but before then, you can celebrate St. Patrick's Day with the team. The 'Caps have a special edition St. Patty's package on sale featuring select Irish beers, and more, available for convenient pickup at the
National Girls and Women in Sports Day
On Feb. 3, the TinCaps celebrated National Girls and Women in Sports Day! Hear from the women on our full-time staff on what they enjoy about working in sports, what inspires them, and their message to girls and other women interested in joining the industry... Brenda Feasby (Community & Fan
Fort Wayne's Black Baseball History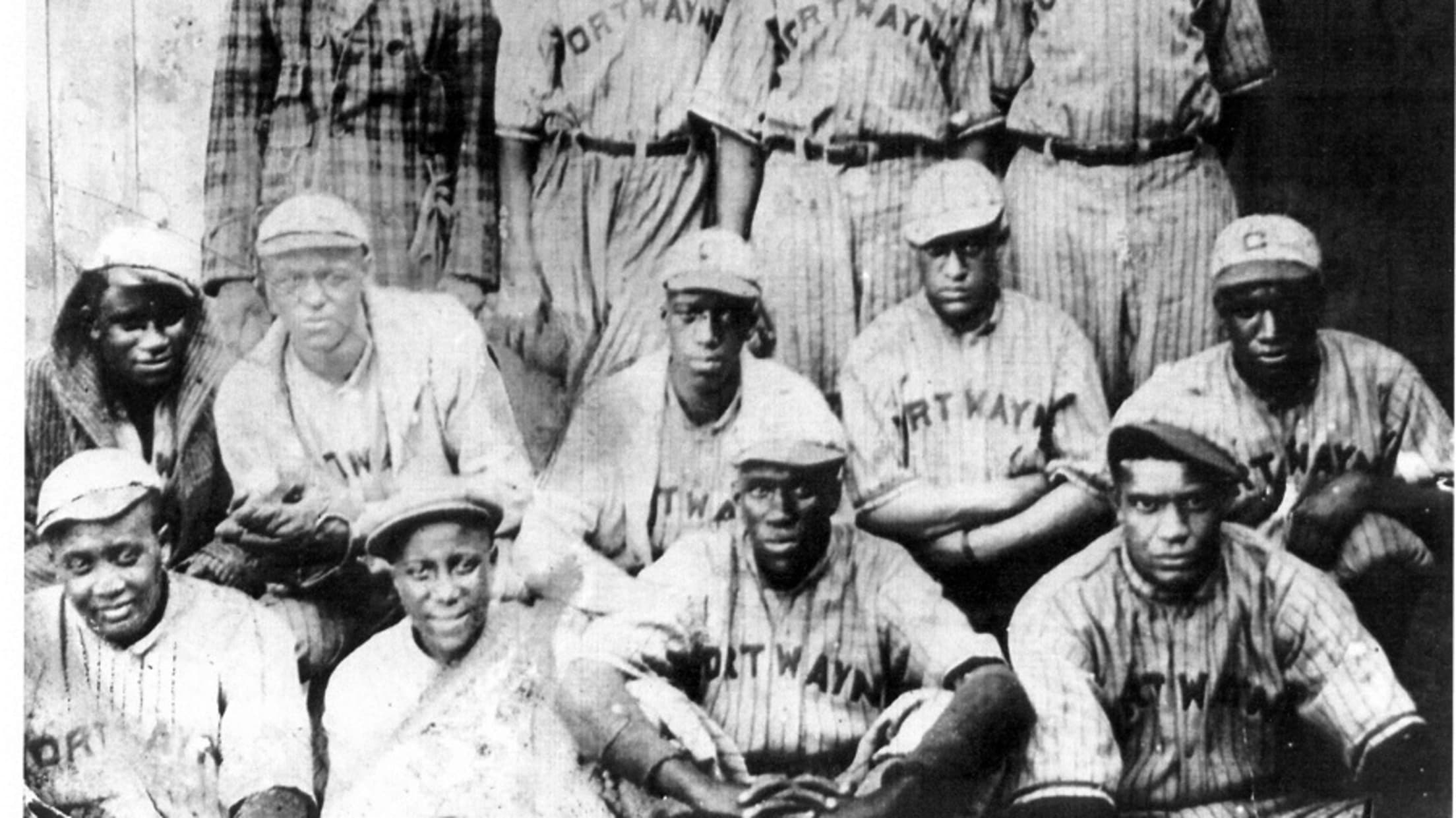 Believe it or not, Fort Wayne's baseball history is as rich as just about any city's. This dates back to the fact that Fort Wayne hosted the first ever professional baseball league game in 1871. Over the nearly 150 years between then and the current TinCaps era, Fort Wayne has