Fort Wayne Fans Savor TinCaps Family 5-Meal Kits 
Recently Featured by Sports Illustrated, Healthcare Worker Offers Testimonial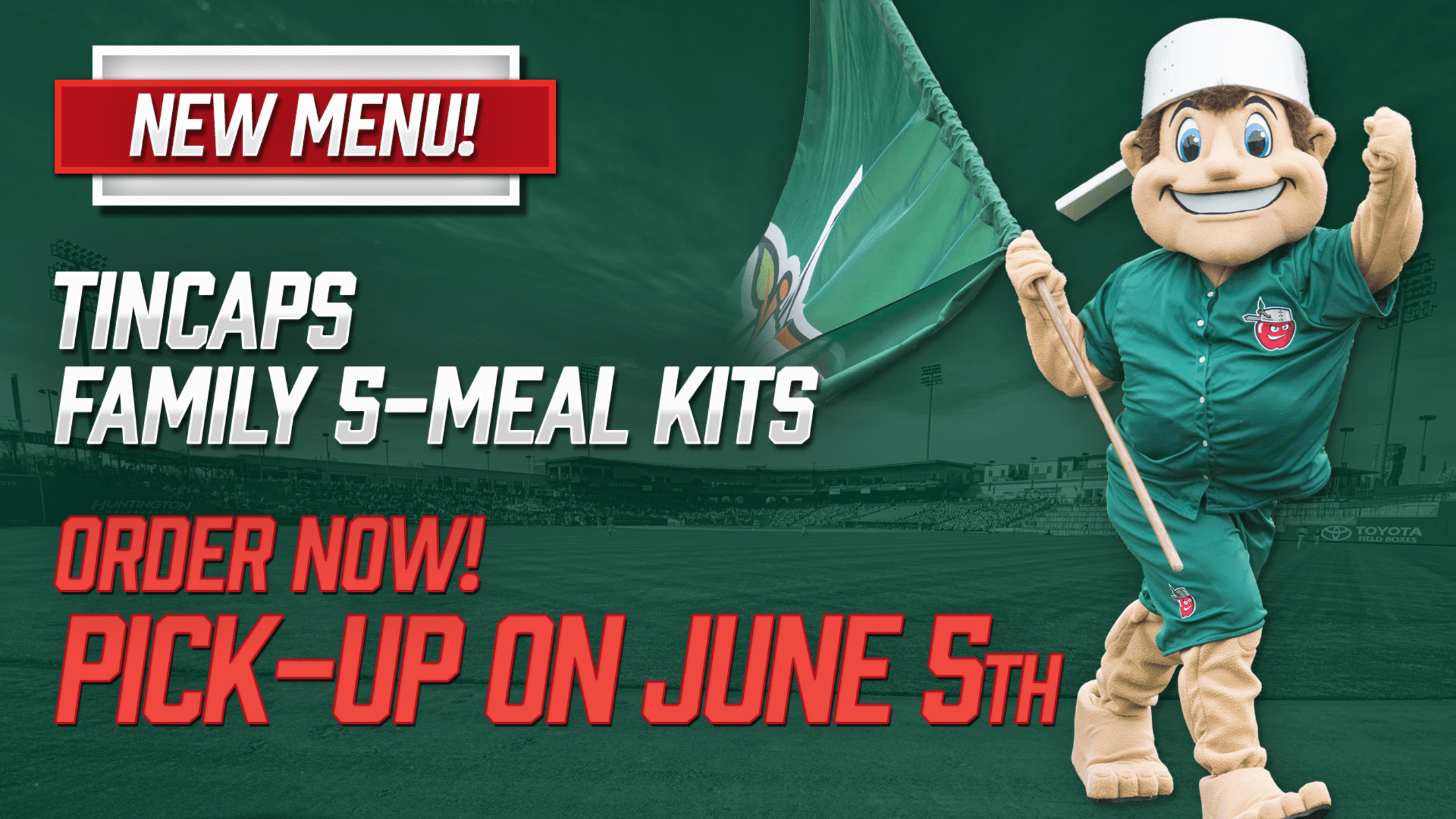 FORT WAYNE, Ind. — The TinCaps Family 5-Meal Kits, which were recently featured by Sports Illustrated, have been a hit with fans. As a result, the team is continuing to update its menu to the delight of area appetites. In recent weeks the team has rotated popular Parkview Field meals
TinCaps Freshen Up Family 5-Meal Kits Menu 
Wine Now On Menu Along With Asian Stir Fry
FORT WAYNE, Ind. — As the Fort Wayne TinCaps' "Family 5-Meal Kits" continue to be a hit with fans, the team has updated its menu. After adding Philly cheesesteaks and beer last week, the TinCaps have included wine and an Asian stir fry among the latest options. "We appreciate everyone
Ft. Wayne's Farmers Market to Extend at Parkview Field, Move Outside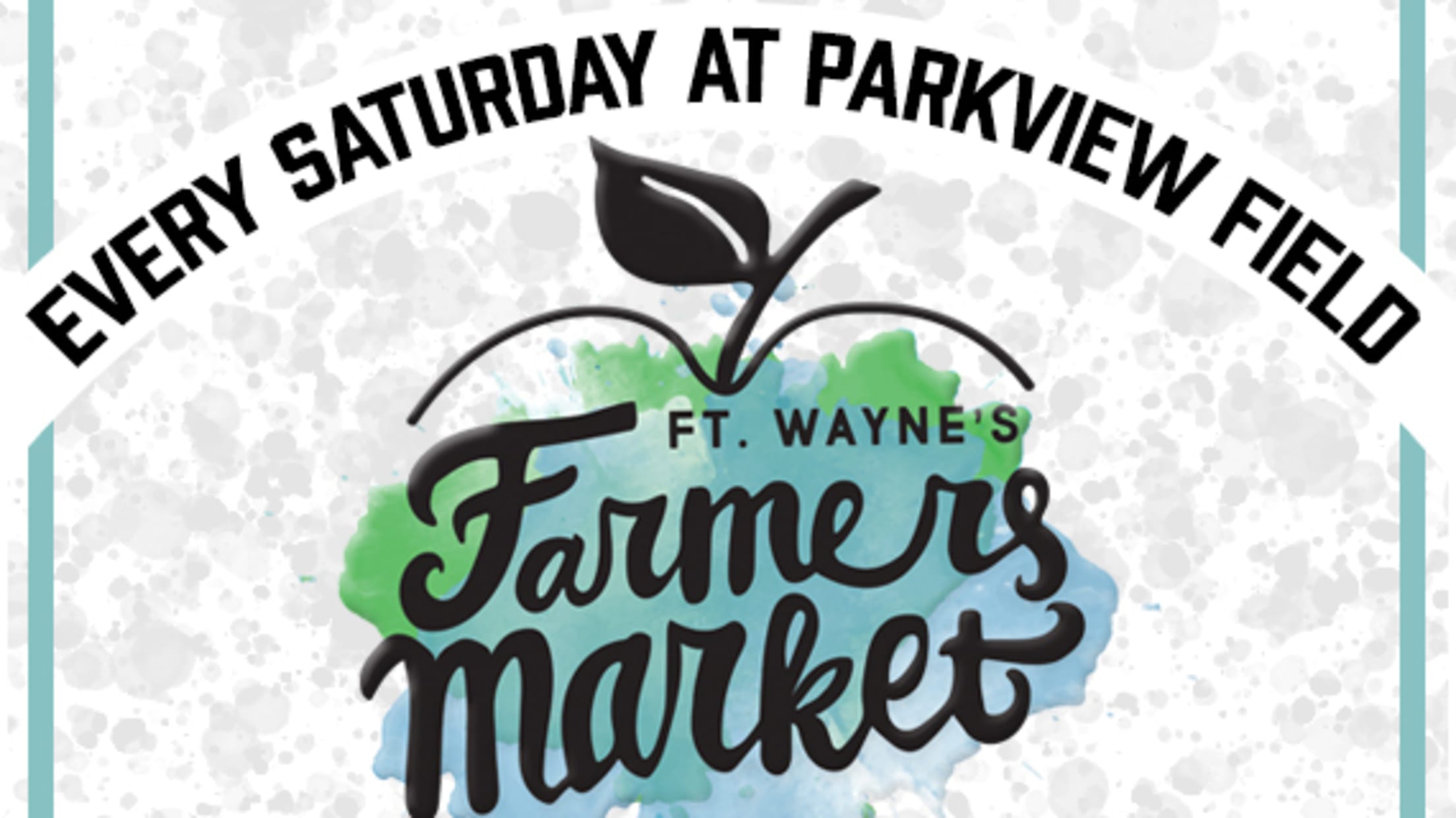 Fort Wayne, Ind. – Ft. Wayne's Farmers Market (FWFM) is excited to announce that starting Saturday, May 16, it will be heading outdoors to the Parkview Field concourse. During the past six weeks, FWFM has continually responded to the covid pandemic with modifying its setup inside Parkview Field's Lincoln Financial
TinCaps Update Family 5-Meal Kits Menu for Memorial Day Weekend
New Meal Options Include Parkview Field's Famous Philly Cheesesteaks
FORT WAYNE, Ind. — With Memorial Day Weekend on deck, the TinCaps have updated their "Family 5-Meal Kits" menu. New options include Parkview Field's famous Philly cheesesteaks and even a selection of adult beverages. "These 'Family 5-Meal Kits' have been extremely well received by fans," said TinCaps President Mike Nutter.
TinCaps Family 5-Meal Kits Are a Hit
Kits Sold Out in Debut Week, Fans Encouraged to Order Early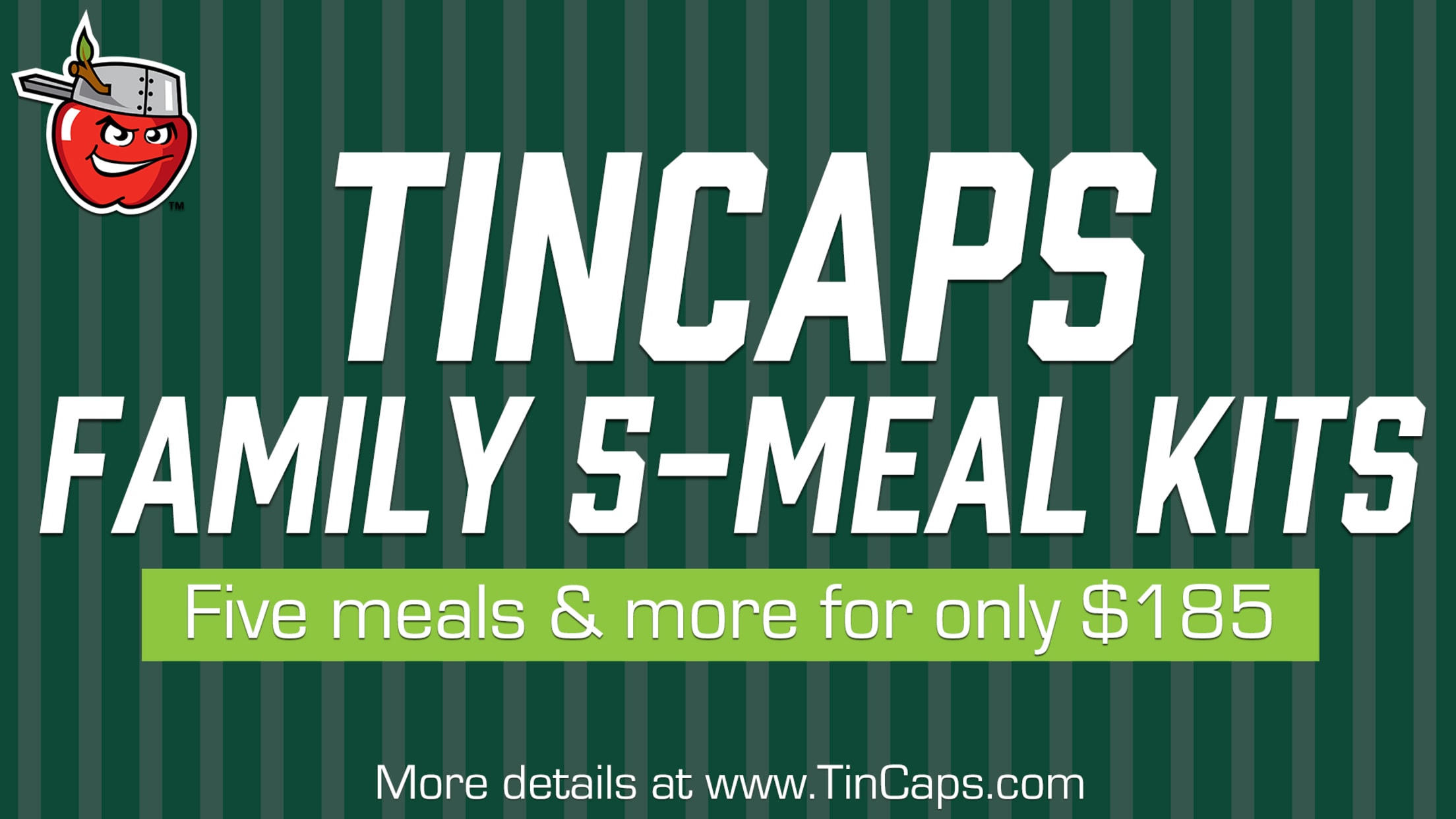 FORT WAYNE, Ind. — The Fort Wayne TinCaps sold out of their "Family 5-Meal Kits" in their debut week, and are now accepting more orders for next week. The team initially planned to sell a maximum of 150 "Family 5-Meal Kits" last week, but demand led the club to raise
TinCaps Best of the Decade: OPS Leaders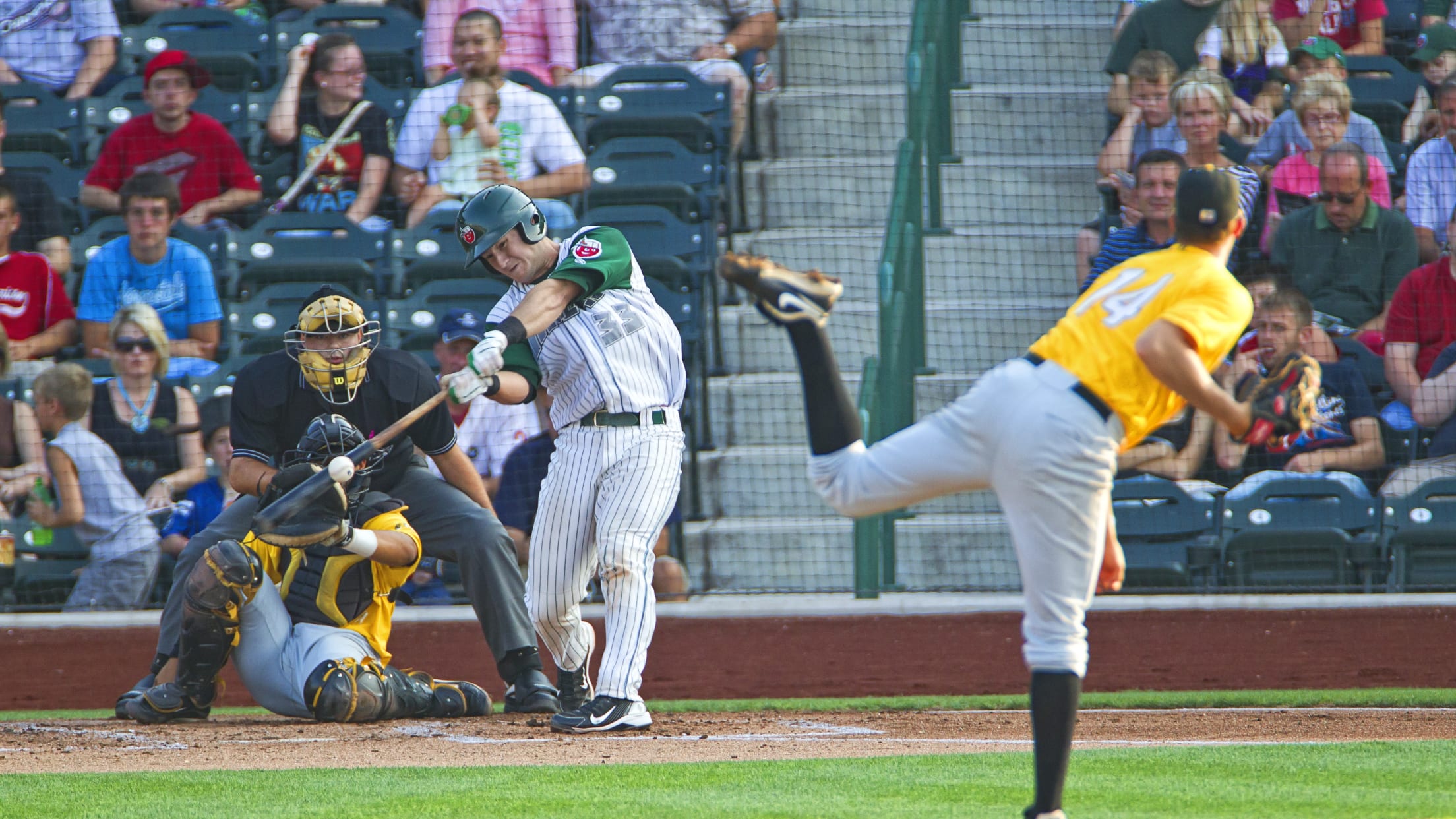 FanGraphs.com is an incredible resource for baseball fans. In case you aren't familiar, not only does FanGraphs track just about every stat imaginable, the site also produces content in the forms of articles and podcasts. While FanGraphs leans into analytics, it's not just about numbers, but storytelling, too. And even
Virtual TinCaps Play on "MLB The Show"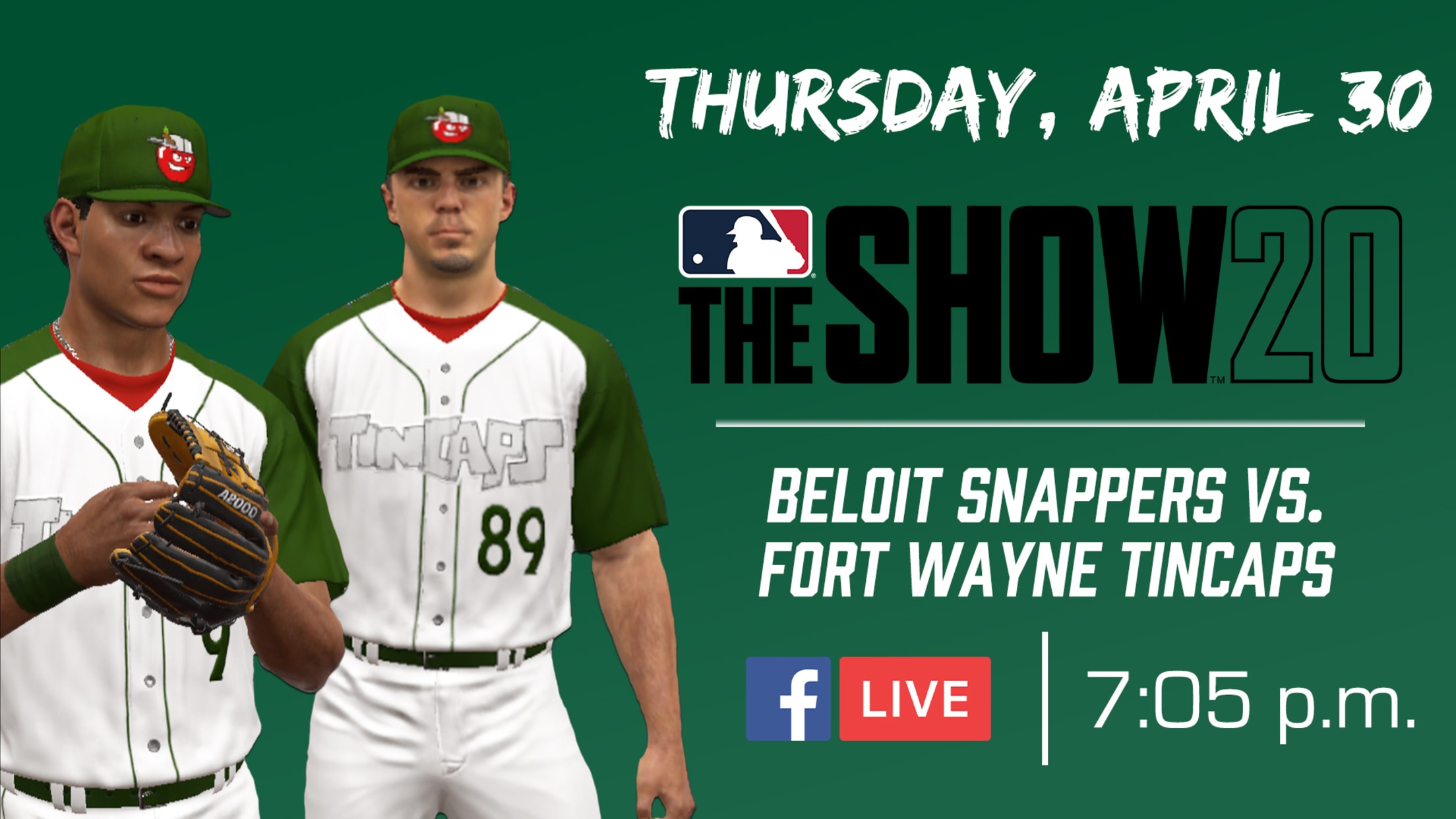 FORT WAYNE, Ind. — While the real-life Fort Wayne TinCaps have had their season delayed, the virtual TinCaps continue on in their place. Fans can tune in to watch an all-time TinCaps team in the MLB The Show 20 video game every Thursday evening. The games are set to broadcast
TinCaps Offer Fans Meal Kits to Order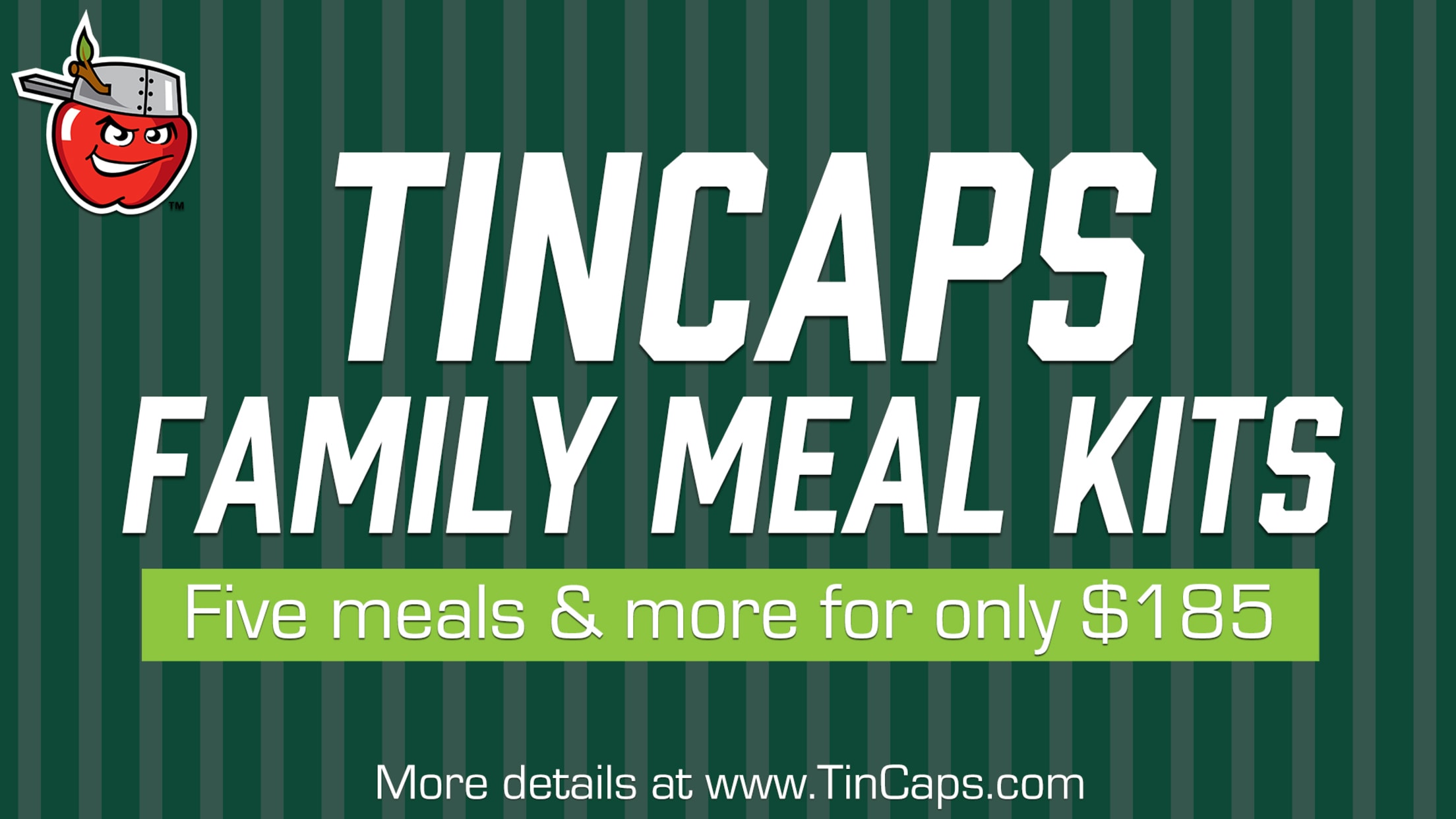 FORT WAYNE, Ind. — The Fort Wayne TinCaps are excited to launch the TinCaps Family Meal Kits package, available for fans to purchase, starting today. Each package will feature five full meal kits with each meal kit serving 4-5 people. Cooking/reheating instructions from the award-winning executive chefs at Parkview Field
Support Parkview Healthcare Needs by Purchasing a TinCaps Limited Edition T-Shirt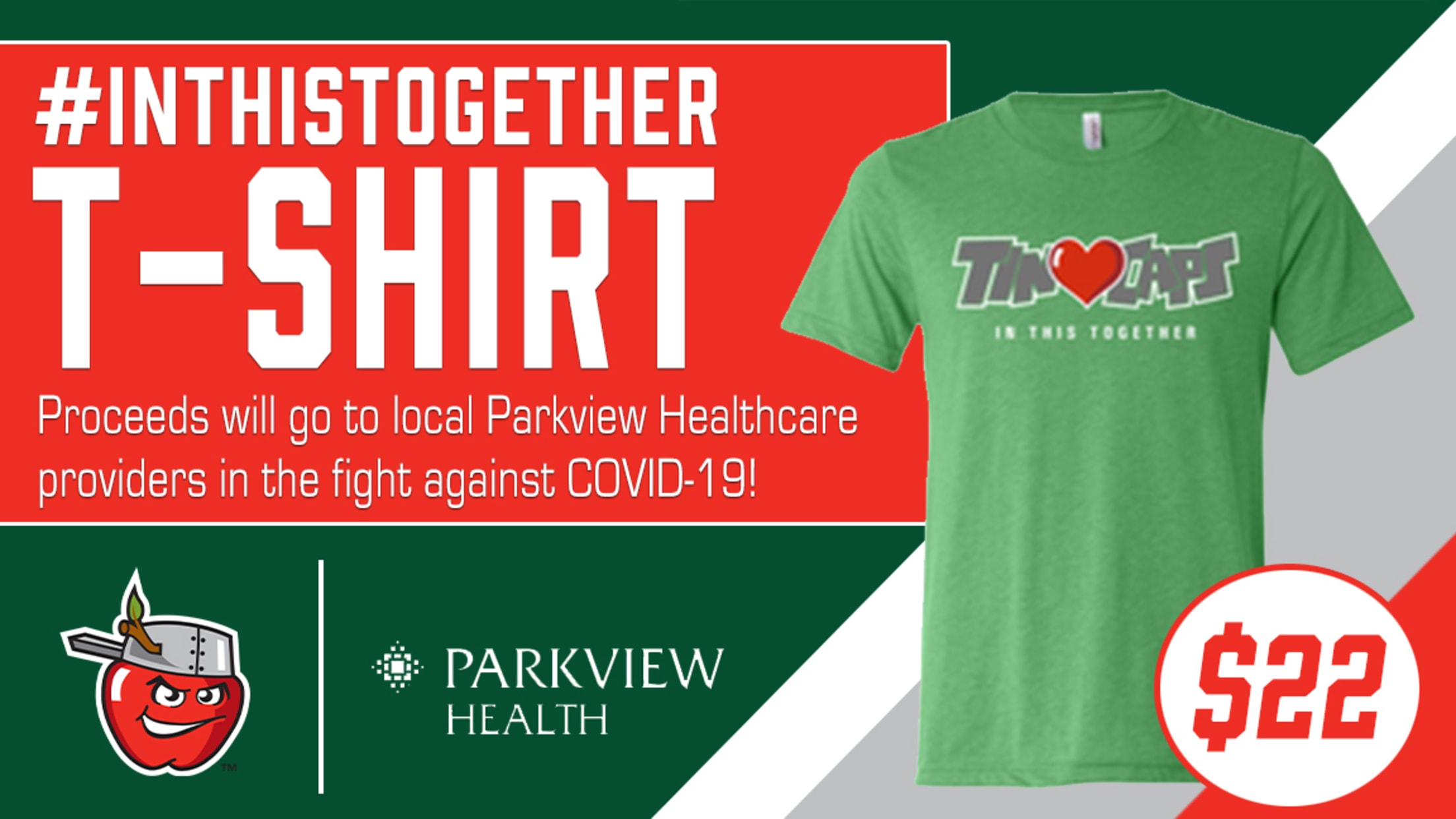 FORT WAYNE, Ind. — To support local healthcare needs during the COVID-19 pandemic, the Fort Wayne TinCaps have a newly designed t-shirt available to fans. The green shirts read "TinCaps" across the chest. While the team's primary logo features a red apple at the center, this design substitutes in a
TinCaps Team with Community Harvest to Host Downtown Fort Wayne Farm Wagon Distribution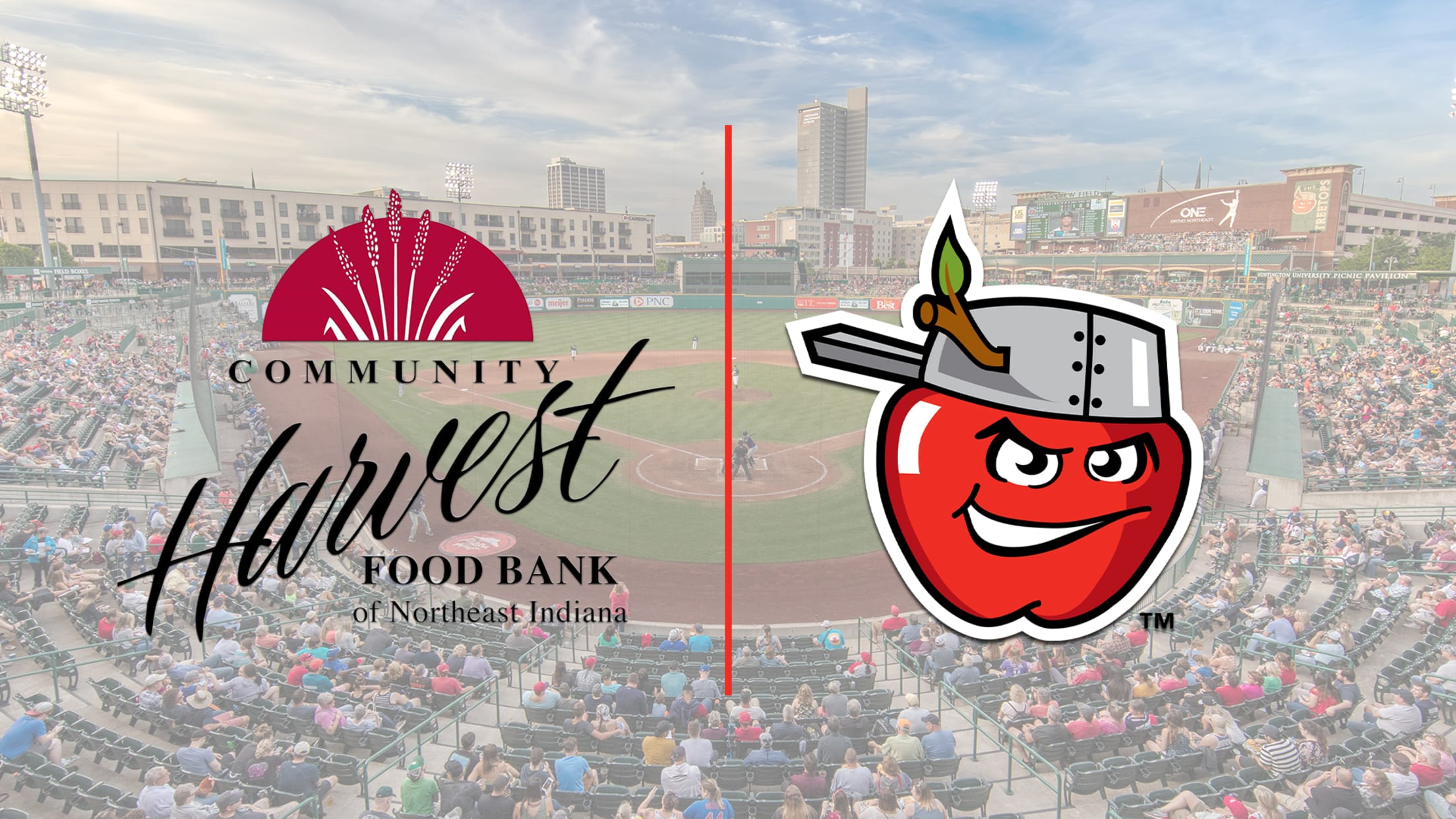 FORT WAYNE, Ind. — In an effort to feed more individuals suffering from the economic effects of COVID-19, the Fort Wayne TinCaps have partnered with Community Harvest Food Bank to distribute food at Parkview Field's "Silver" parking lot. The food bank has operated the Farm Wagon program since 1999, and
TinCaps Fan Stories: Father Tim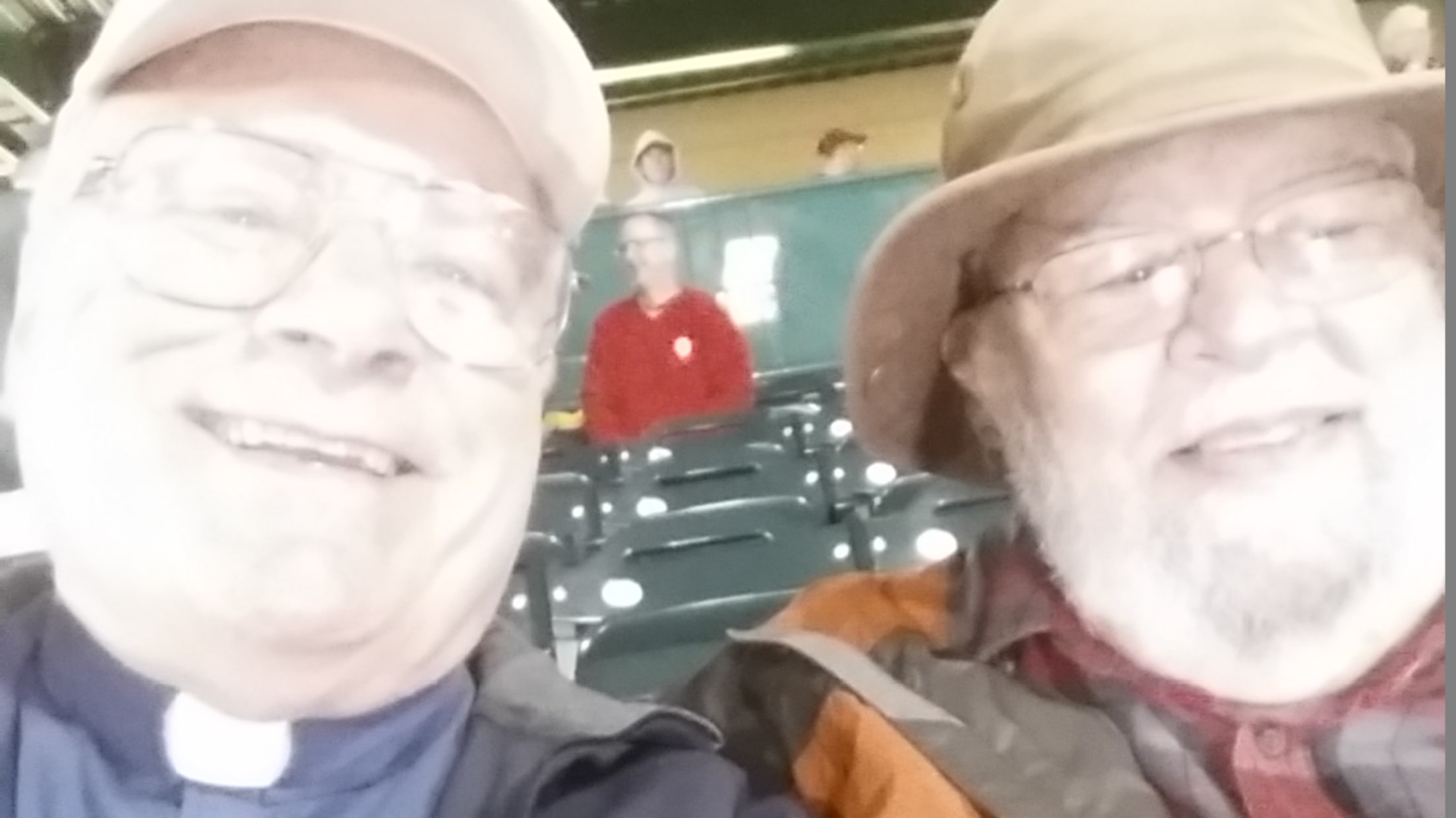 Father Tim Wrozek had been looking forward to April 13 for some time. Not only because it marked his 74th birthday, but also because he intended to celebrate the occasion at Parkview Field with the Fort Wayne TinCaps, who were scheduled to play their 2020 season home opener. However, for
TinCaps Win on Virtual Opening Day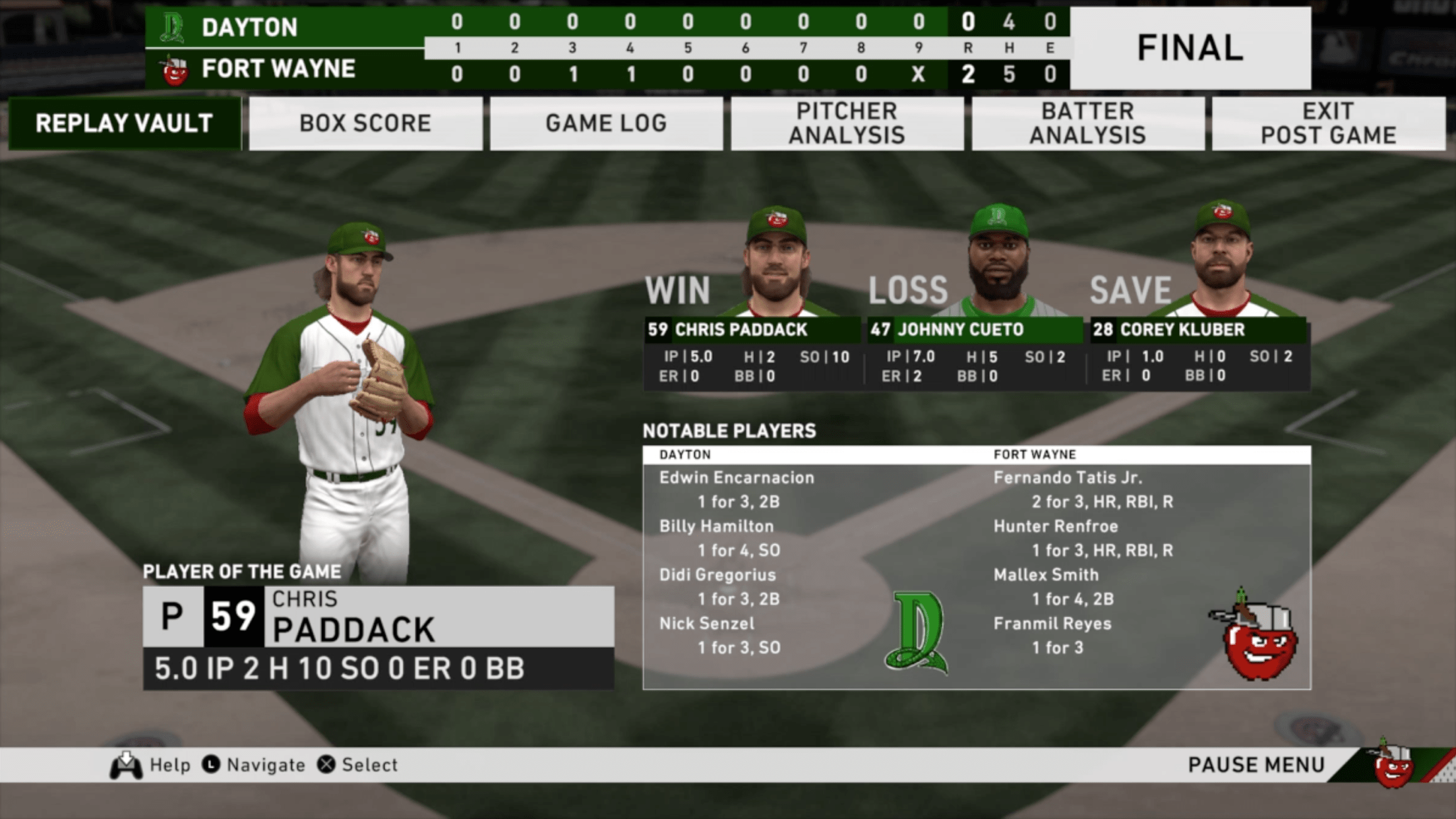 FORT WAYNE, Ind. — The Fort Wayne TinCaps may not have been able to open up their 2020 season at Parkview Field as planned on Monday, but nevertheless, they proved victorious on Virtual Opening Day. The TinCaps beat their scheduled opponent, the Dayton Dragons, 2-0, in a game played on
Fort Wayne's All-Time Best Roster in Franchise History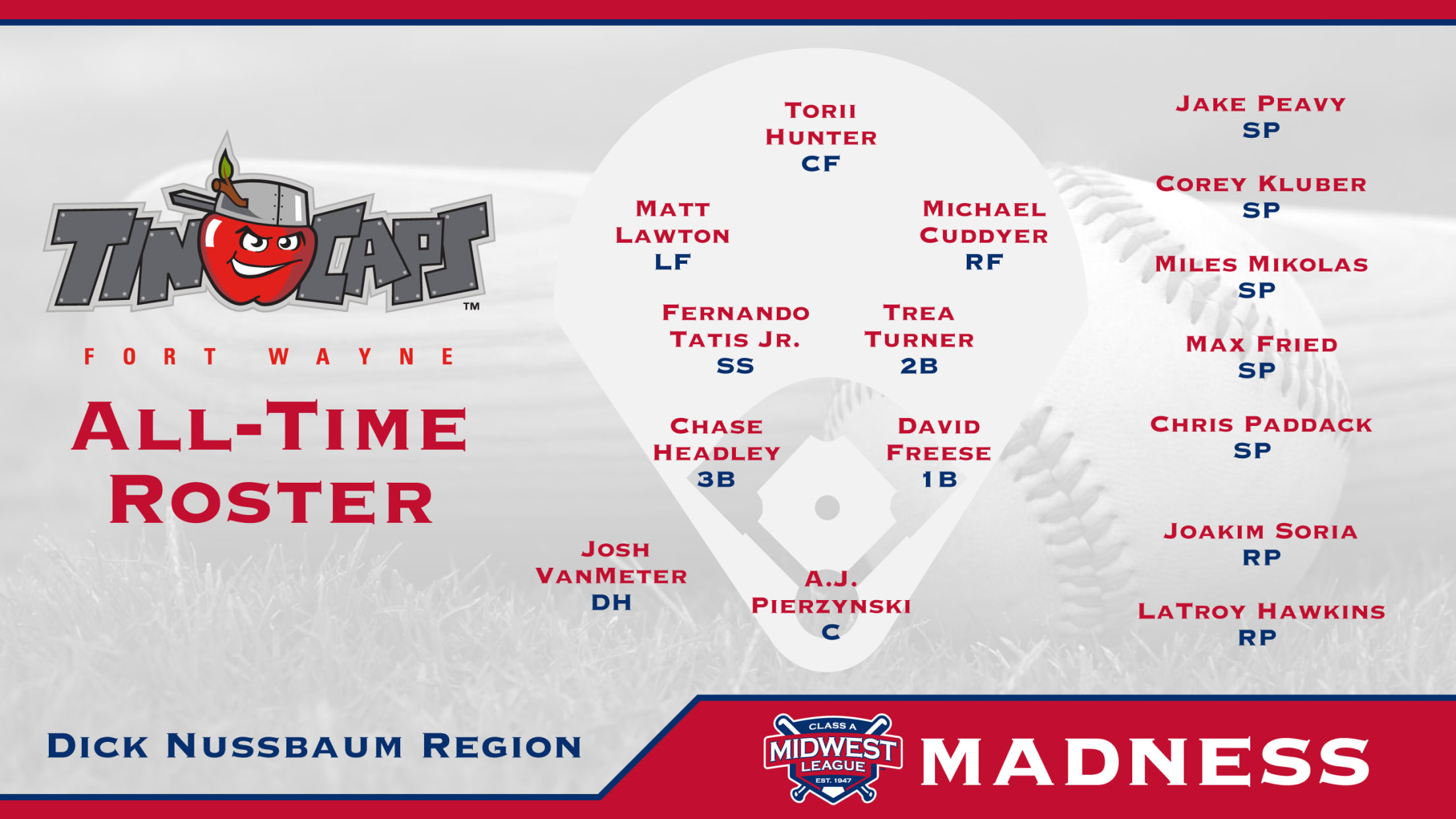 While the COVID-19 outbreak delays the start of the 2020 baseball season, let's take a moment to look back on the first 27 years of Minor League Baseball in Fort Wayne. From the infancy of the Wizards in 1993 to the present day, more than 1,000 players have put on
Minor League Baseball Offering Fans Free Preview of MiLB.TV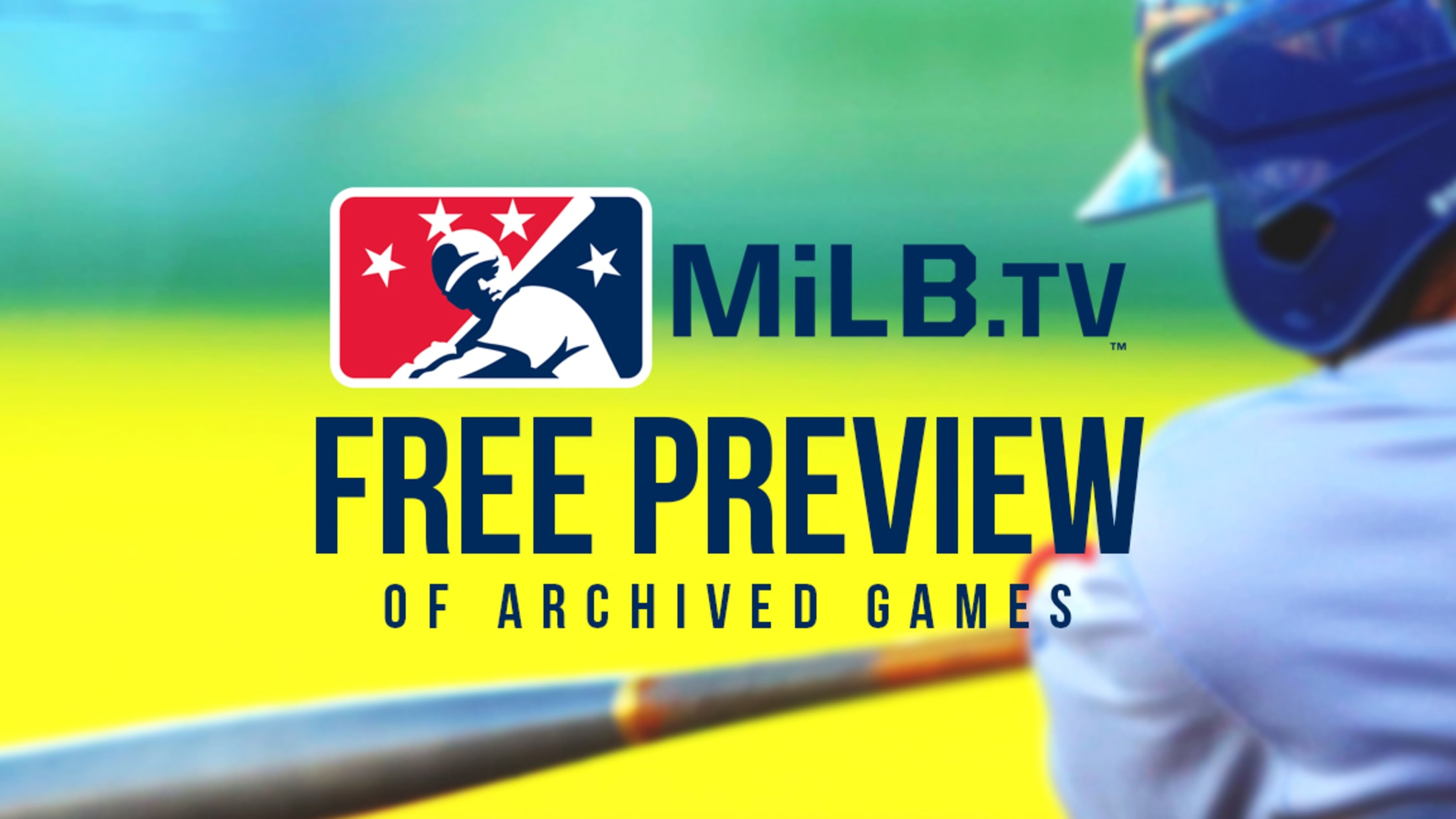 FORT WAYNE, Ind. — Minor League Baseball (MiLB) today announced it is offering a free preview of MiLB.TV, its subscription-based streaming service, to all fans during the delay of the 2020 season. New and existing subscribers are invited to stream all TinCaps home games from the 2019 season, as well
Know Your Foe: Dayton Dragons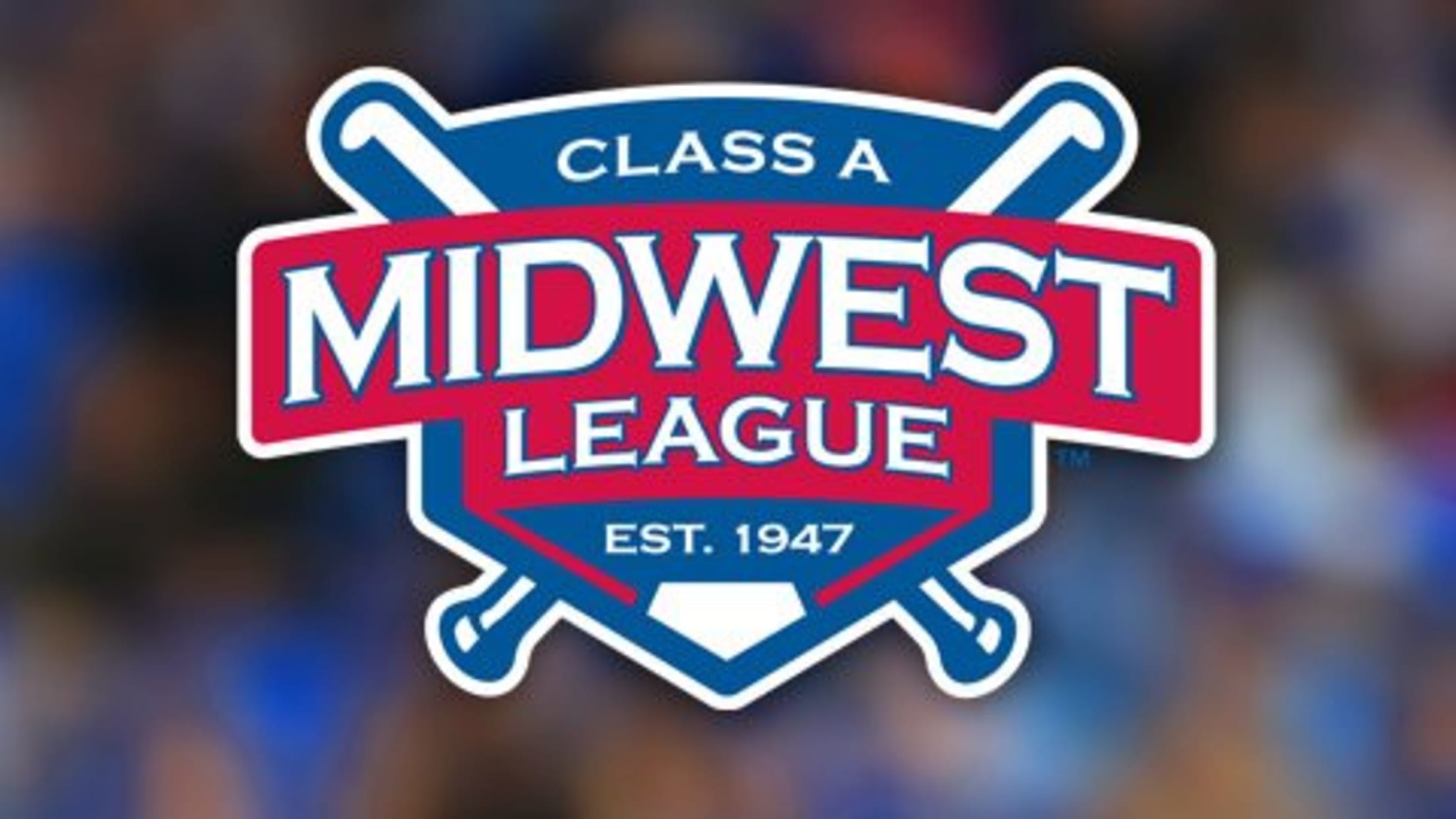 In a "normal" world right now -- one not battling the COVID-19 pandemic -- Minor League Baseball would be less than two weeks away from Opening Day on Thursday, April 9. The TinCaps were scheduled to begin their 2020 season in Kentucky against the Bowling Green Hot Rods. Well, even
TinCaps, Minor League Baseball Have Record-Setting Year Supporting Community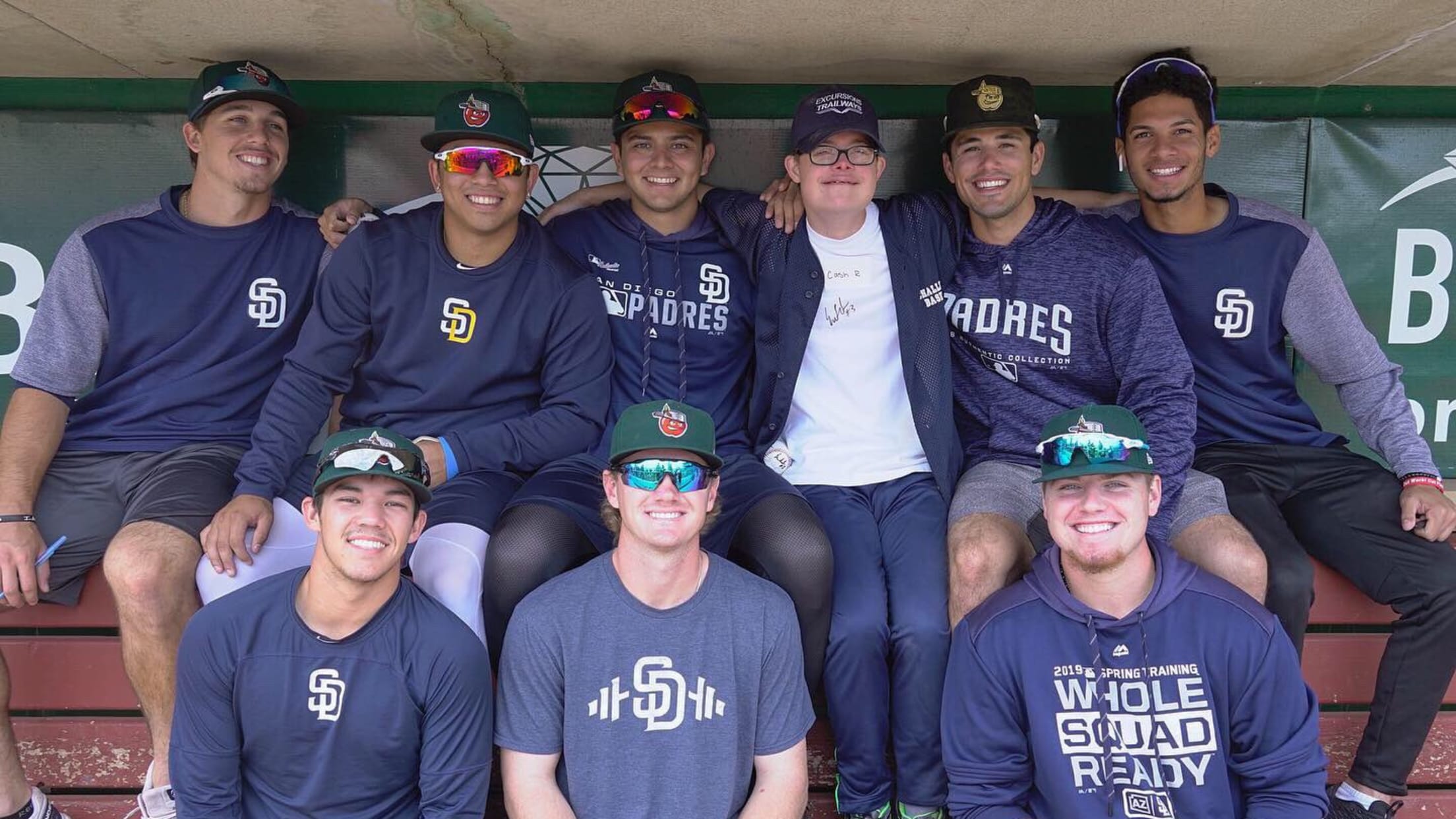 FORT WAYNE, Ind. — Minor League Baseball teams collectively reported nearly $50 million in cash and in-kind donations to their communities in 2019. That's the highest donation total in Minor League Baseball Charities history. Minor League Baseball and its 160 teams also nearly doubled their volunteer efforts from 2018, giving
Fan Vote: Best Player in Franchise History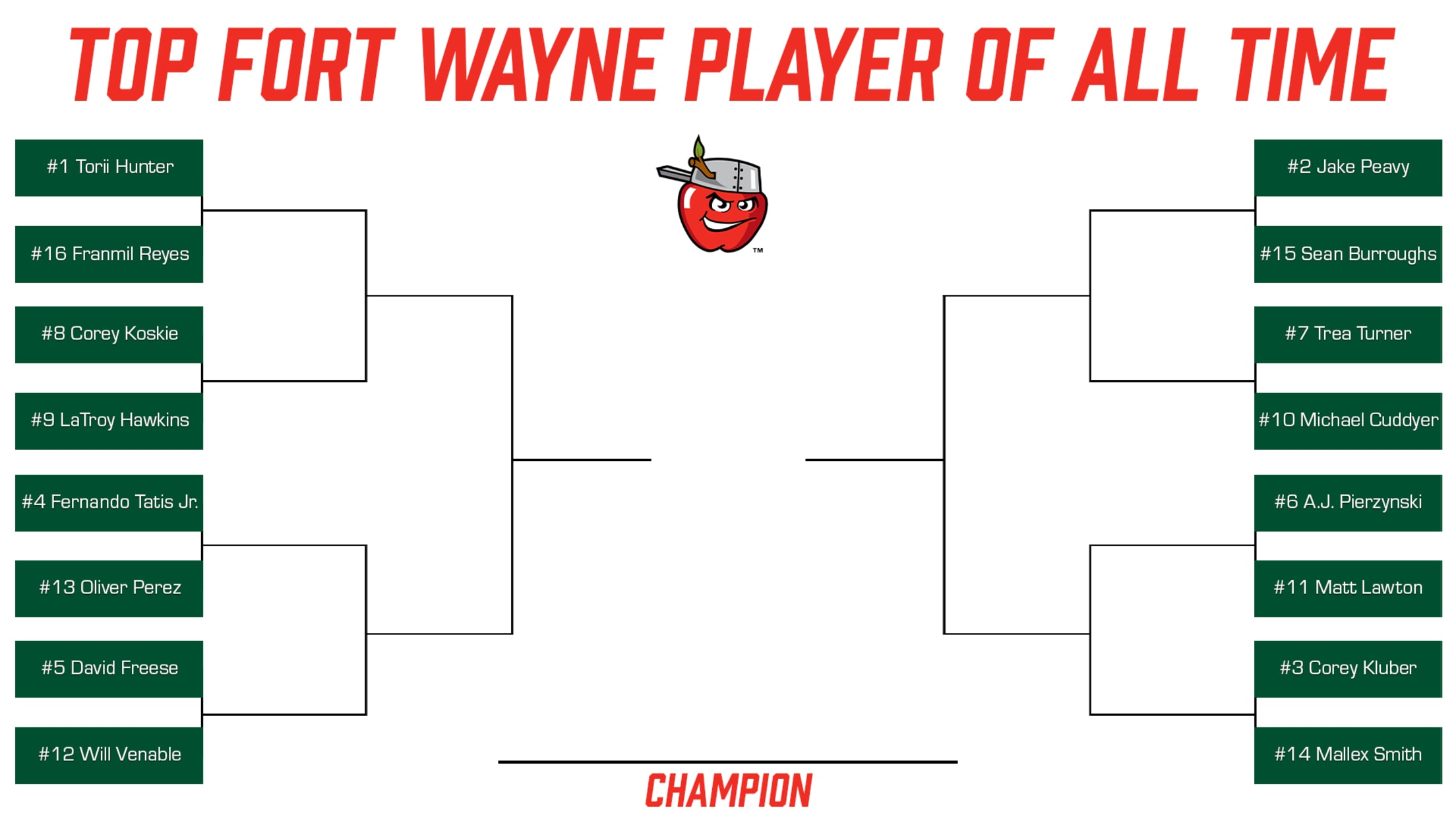 While we wait for the return of baseball, it's time to look back at some of the great Fort Wayne Wizards and TinCaps players of the past, and we're asking you to determine who's No. 1! Over the franchise's 27-year history, 188 players have gone on to reach the major
TinCaps Podcast: Reminiscing & Looking Ahead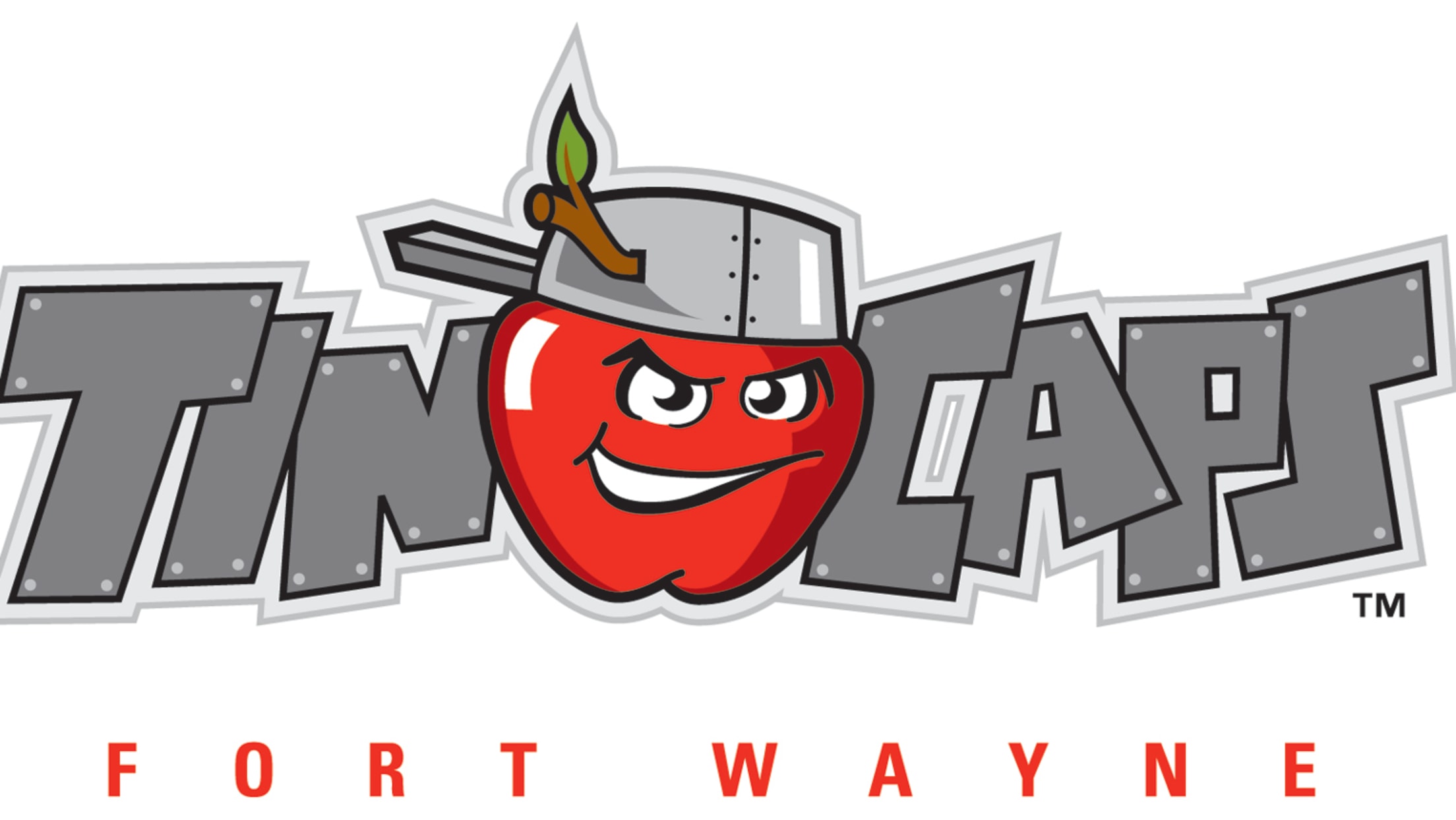 Amidst the COVID-19 pandemic, TinCaps broadcasters John Nolan and Mike Maahs look back at some of the greatest moments and players in the franchise's history, while also looking ahead to whenever baseball returns.
Know Your Foe: Bowling Green Hot Rods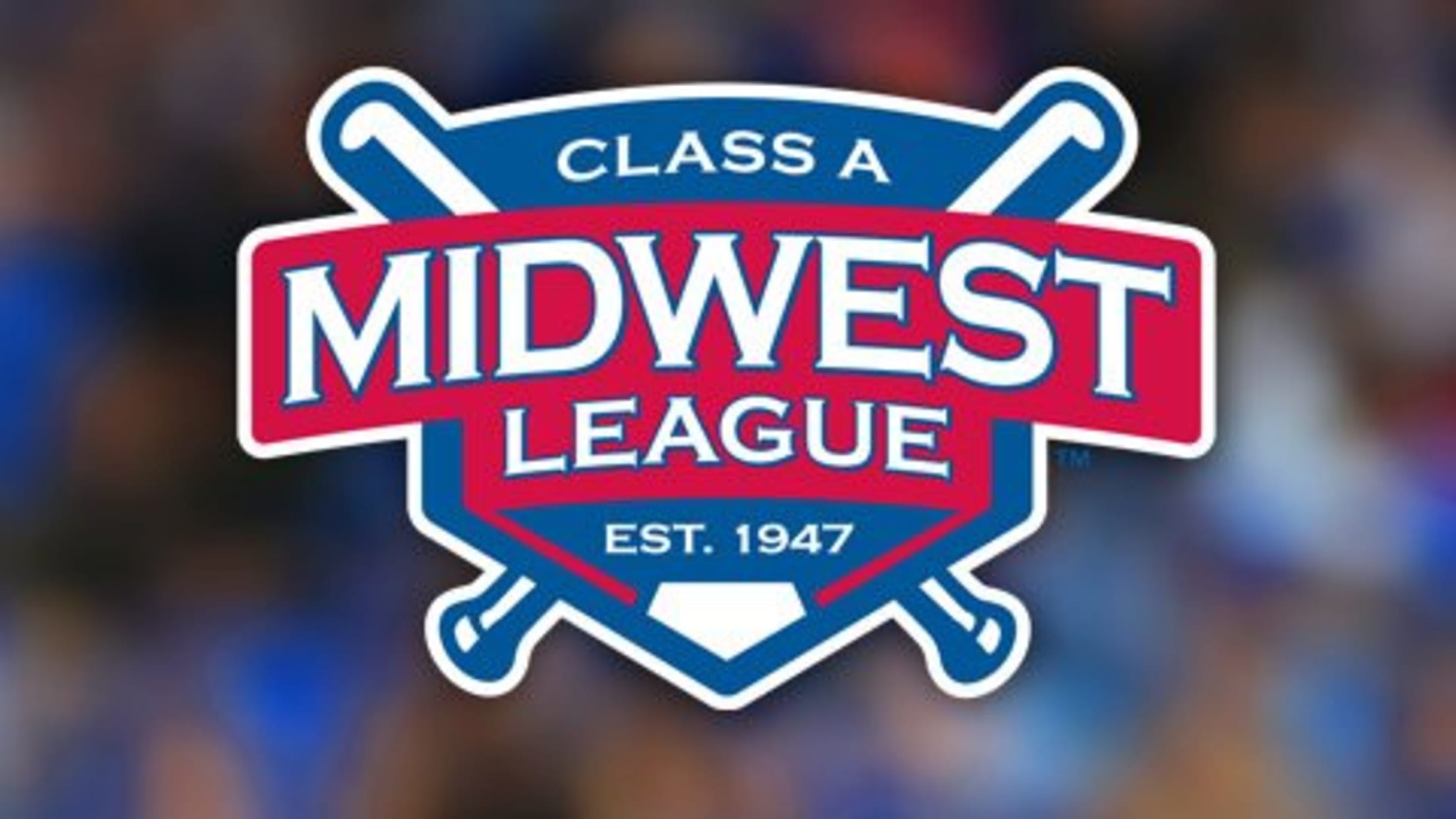 In a "normal" world right now -- one not battling the coronavirus pandemic -- Minor League Baseball would be less than three weeks away from Opening Day on Thursday, April 9. The TinCaps were scheduled to begin their 2020 season in Kentucky against the Bowling Green Hot Rods. Well, even
2020 Edition of Parkview Sports Medicine Baseball Series Canceled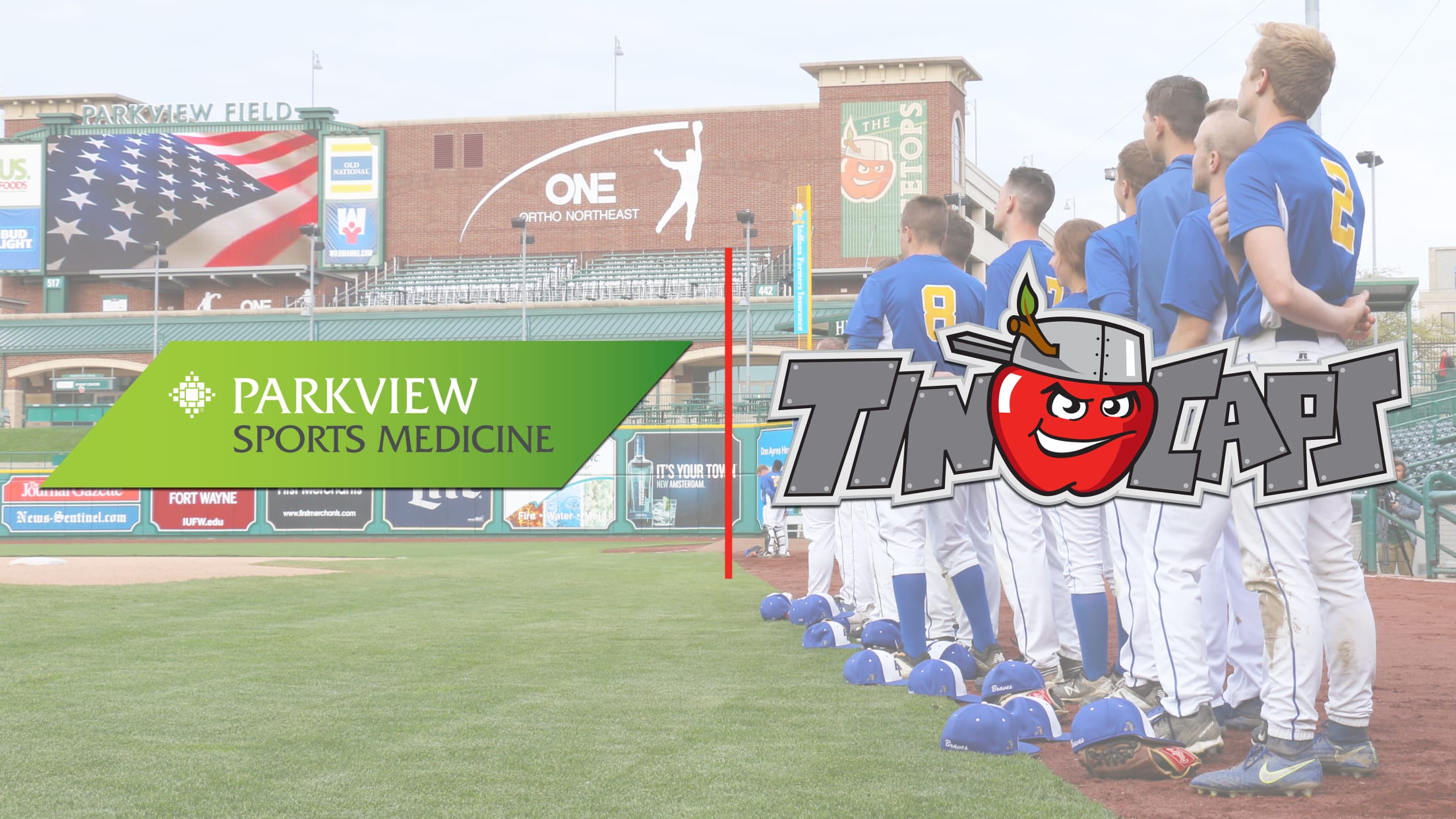 FORT WAYNE, Ind. — For the well-being of the student-athletes, coaching staffs, and Parkview Field personnel involved, the decision has been made to cancel the 2020 edition of the Parkview Sports Medicine Baseball Series. Many of the participating schools had already announced the cancellation of their spring sports schedules. This
TinCaps Podcast: Pandemic Edition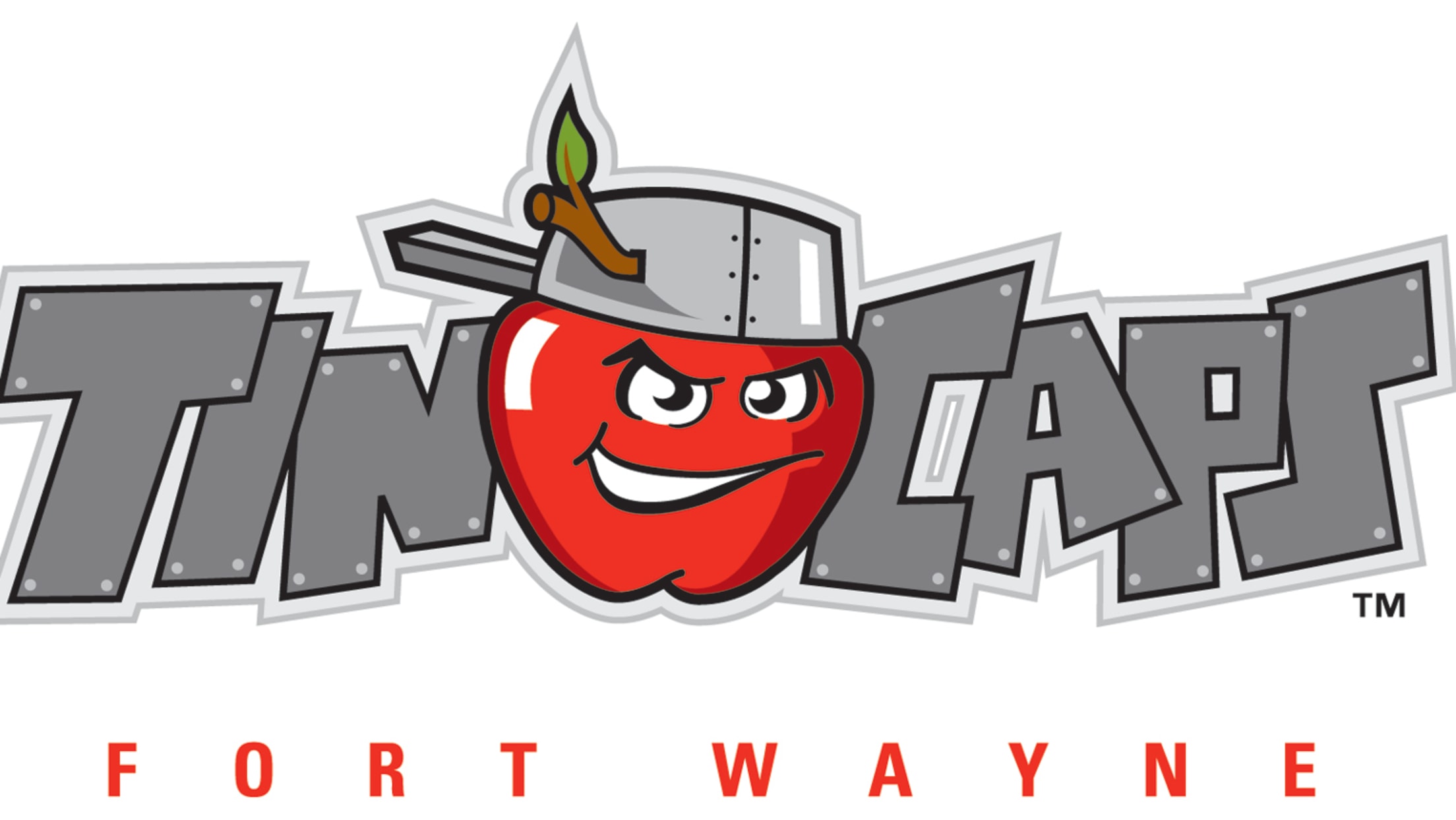 TinCaps broadcaster John Nolan is joined by the newest member of the 'Caps broadcast crew, Jack McMullen, to discuss how the TinCaps and Minor League Baseball have been affected by the coronavirus pandemic. Jack, a recent Syracuse University alum, shares what it's been like to recently be on a college
Throwback Thursday: Fort Wayne's Black Baseball History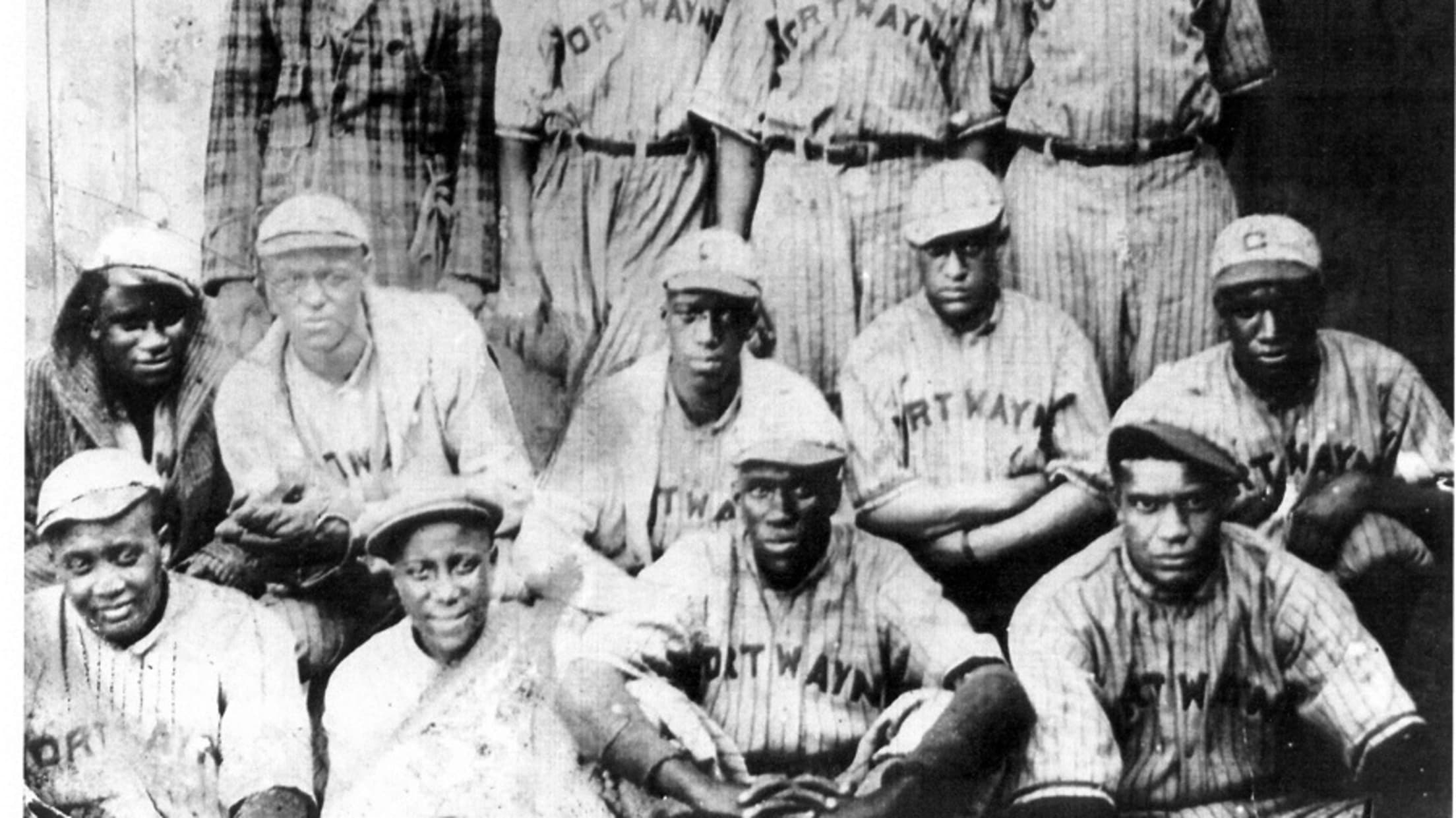 Believe it or not, Fort Wayne's baseball history is as rich as just about any city's. This dates back to the fact that Fort Wayne hosted the first ever professional baseball league game in 1871. Over the nearly 150 years between then and the current TinCaps era, Fort Wayne has
Installation of Parkview Field's New HD LED Video Board Underway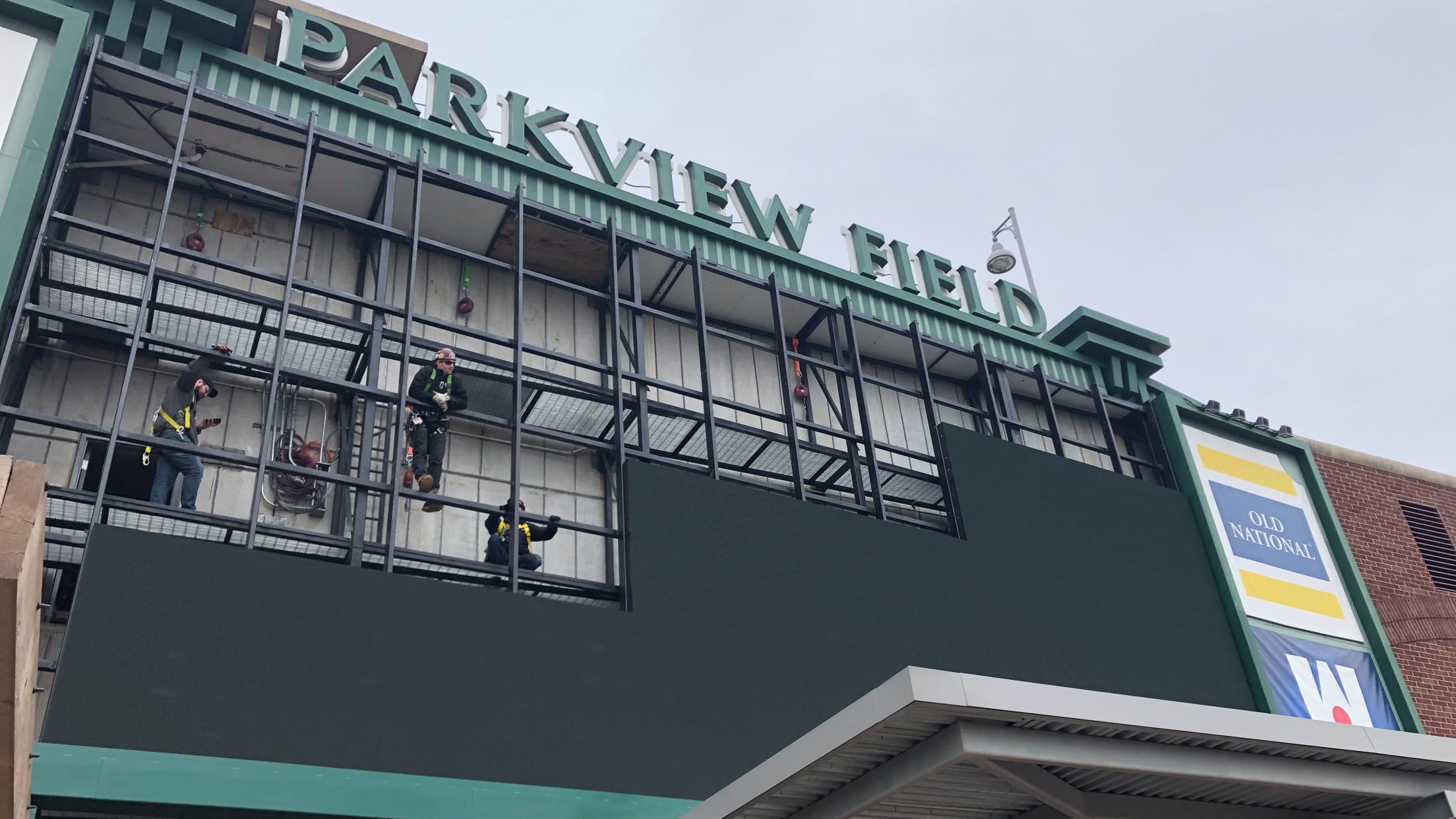 FORT WAYNE, Ind. — Preparations for the 2020 Fort Wayne TinCaps baseball season continue at Parkview Field, in spite of Opening Day's delay due to the national emergency created by the coronavirus pandemic. Installation of the ballpark's brand new HD LED video board began Monday morning. In addition to the
Statement from the Fort Wayne TinCaps on Opening Day Delay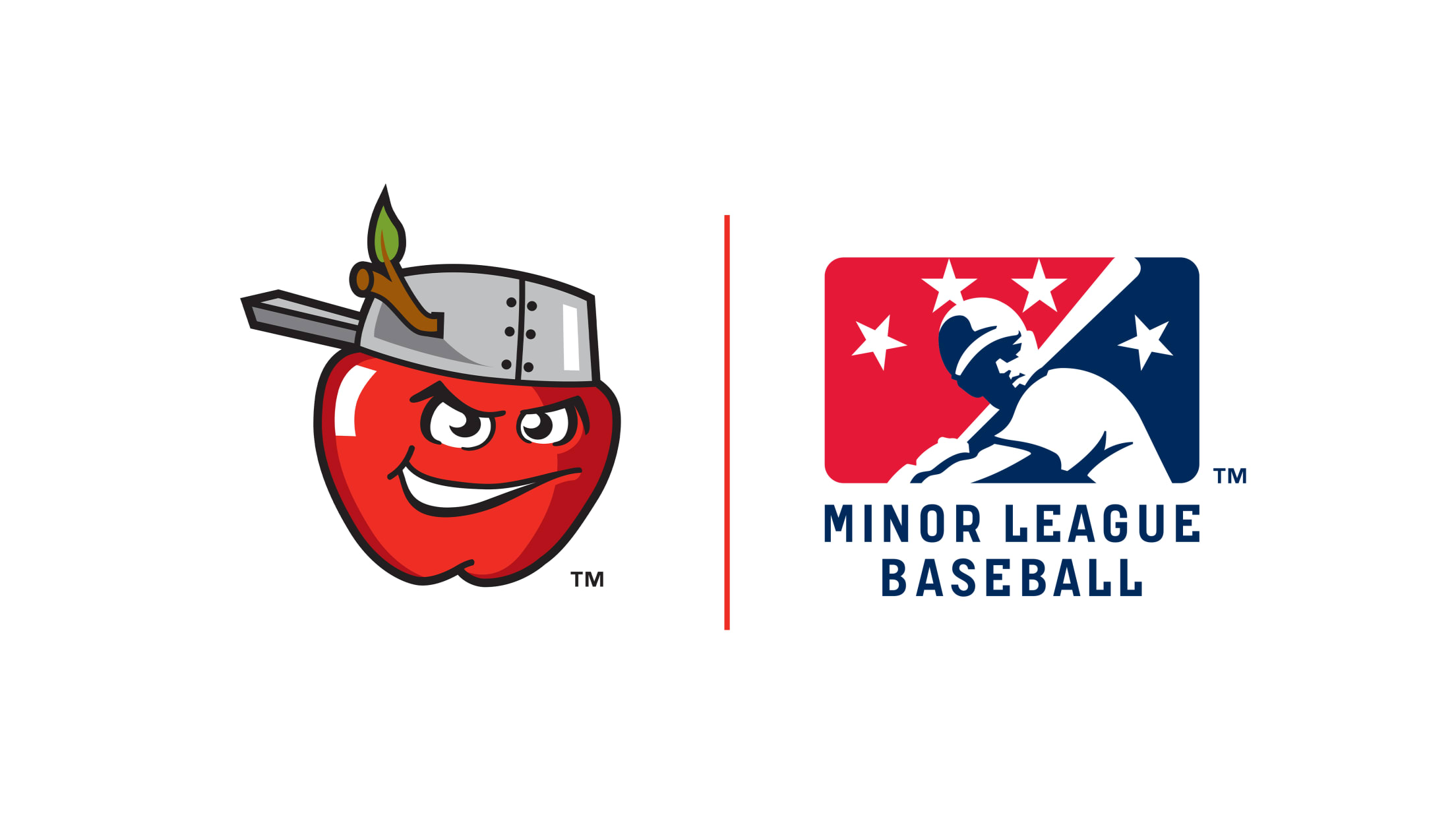 FORT WAYNE, Ind. — The Fort Wayne TinCaps issued the following statement following Minor League Baseball's announcement that the start of the 2020 season will be delayed due to the national emergency created by the coronavirus pandemic: "Our highest priority is the health and safety of our community, guests, employees,
Minor League Baseball to Delay Opening Day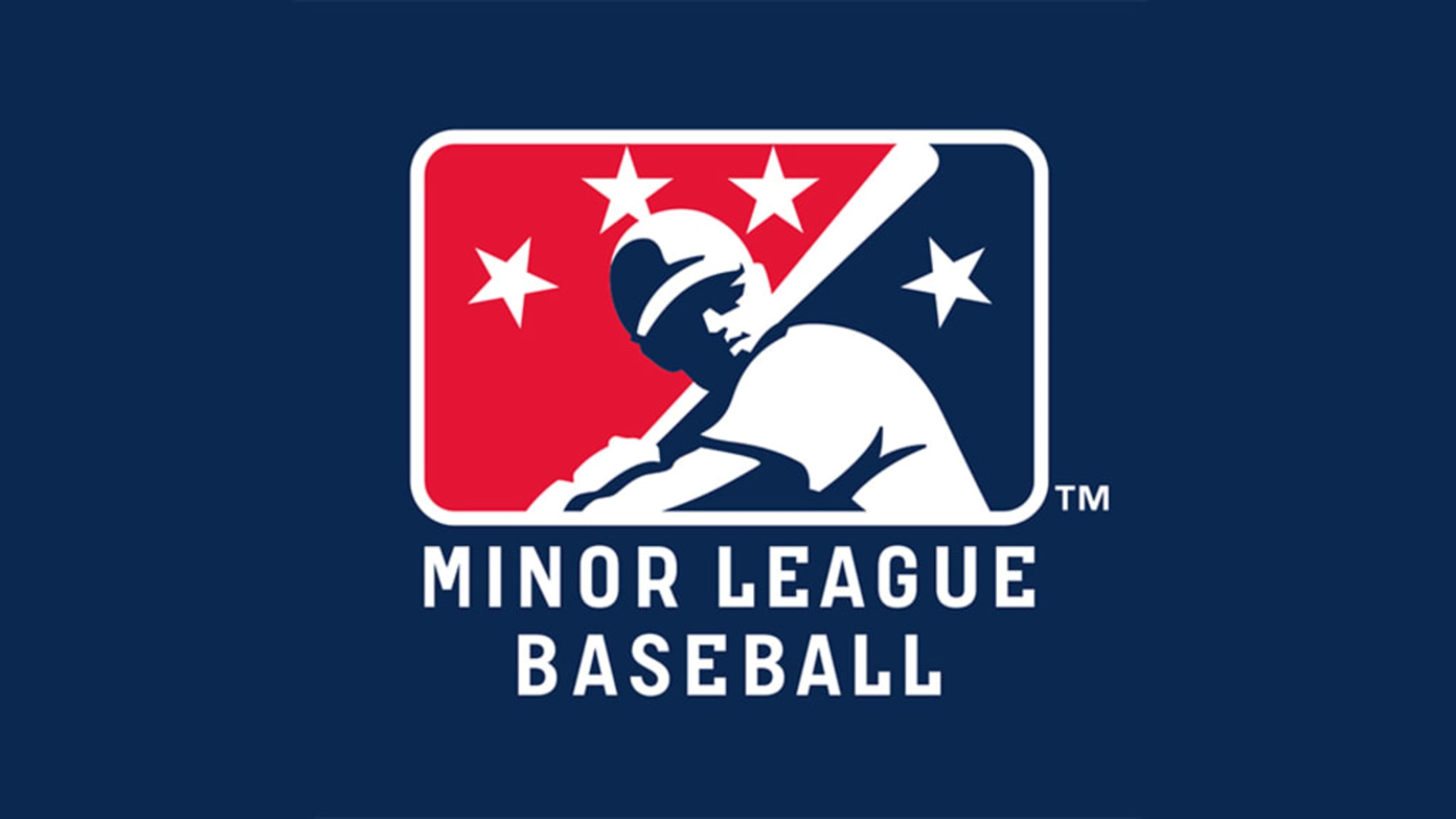 ST. PETERSBURG, Fla. -- Minor League Baseball (MiLB) issued the following statement today: "In light of the current coronavirus outbreak, and after consultation with medical professionals and our partners at Major League Baseball, Minor League Baseball will delay the start of the 2020 Championship Season. We will continue to monitor