TinCaps Frequently Asked Questions 2021
What To Know Before You Go To Parkview Field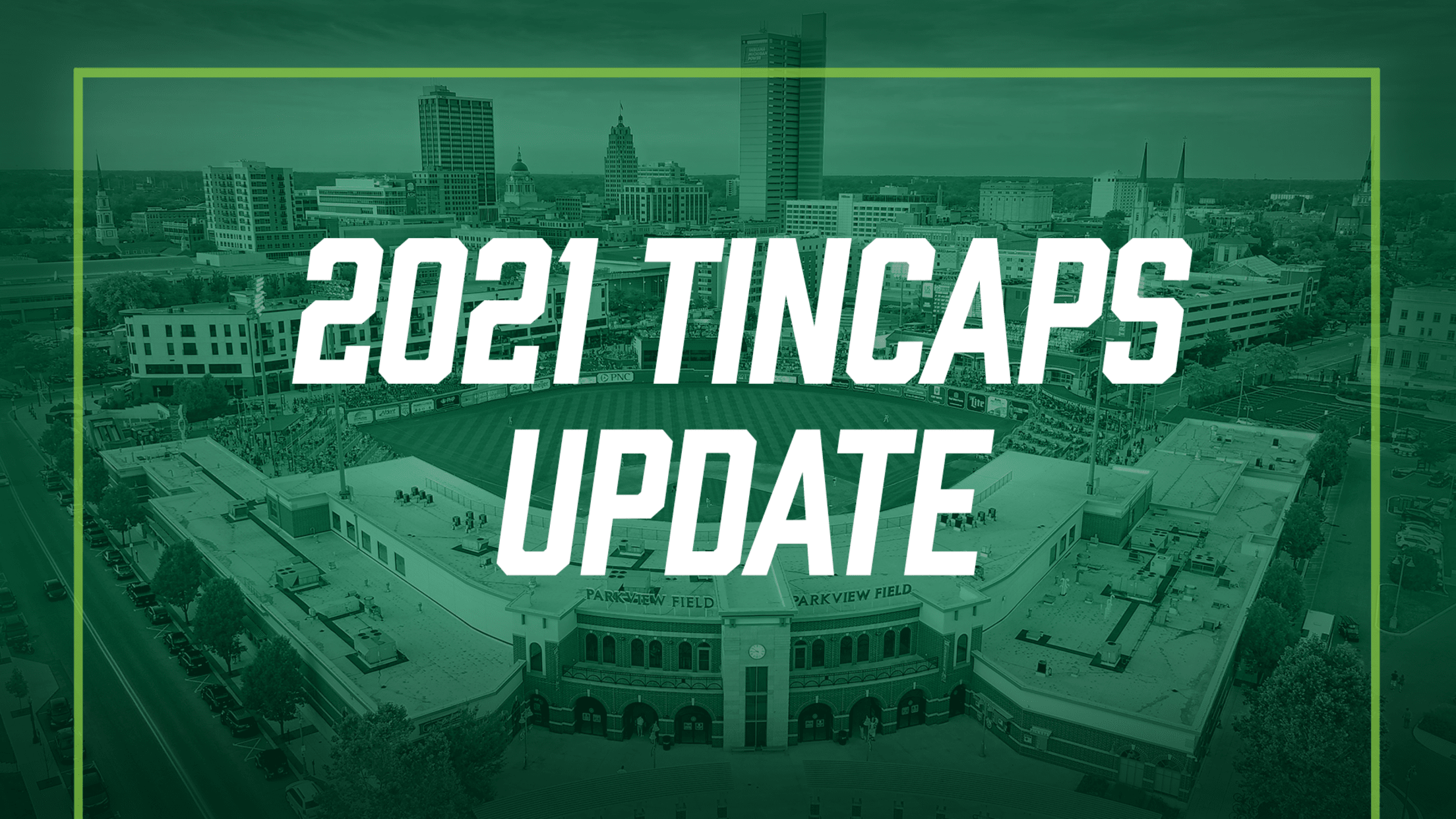 The Fort Wayne TinCaps are thrilled to welcome fans back to Parkview Field for the 2021 Minor League Baseball season! But as we are still in the midst of a pandemic, the team wants to update you on changes at the ballpark that are in the best interest of everyone's
The Fort Wayne TinCaps are thrilled to welcome fans back to Parkview Field for the 2021 Minor League Baseball season! But as we are still in the midst of a pandemic, the team wants to update you on changes at the ballpark that are in the best interest of everyone's health and safety. Check out the video and "FAQ" below.
Here's what to expect when you join us for a game at @ParkviewField this season! #CapsOn🍎⚾️ pic.twitter.com/gTzDlJSiVr

— Fort Wayne TinCaps (@TinCaps) April 28, 2021
ARE FACE COVERINGS REQUIRED?
Yes. Per Major League Baseball policy, all guest ages 2 years and older are required to wear a face covering at all times except while actively eating or drinking in your ticketed seat. Face coverings must cover nose and mouth.**_
IS PARKVIEW FIELD CREDIT/DEBIT CARD ONLY?_**
Yes. Joining a growing number of ballparks, stadiums, and arenas across the country, Parkview Field has gone cashless for 2021 to limit touchpoints. That means our Ticket Office, Concessions, and Team Store will only accept credit cards, debit cards, and gift cards.
In the event that you don't have a credit or debit card, you can purchase a TinCaps Gift Card that can be used around Parkview Field.
Cashless transactions have been shown to reduce the time fans spend in line and transactions at the register, thus improving the overall fan experience, shortening lines, and limiting exposure to others.
---
DO YOU HAVE DIGITAL TICKETS?
Yes. Rather than printing your ticket at home or picking up a ticket at will call, you can now access your TinCaps ticket on your phone, which can be scanned for entry into Parkview Field.
---
WILL THERE BE SOCIAL DISTANCING AT PARKVIEW FIELD?
Yes. We have worked closely with the Allen County Department of Health to create a socially distanced seating chart. "Pods" of seats are available, ranging from 1 seat to a pod of as many as 8 seats together. These seating pods are spaced out to ensure all fans feel safe while visiting Parkview Field.
Capacity has been reduced to a maximum of about 3,000 fans to begin the season. (Parkview Field has hosted more than 9,500 TinCaps fans for a game in the past.)
Fans are also reminded to practice social distancing while moving around the ballpark. For example, that includes maintaining space while in line for concessions.
---
NON-COVID-RELATED, WHAT CAN I LOOK FORWARD TO AT THE BALLPARK?
Parkview Field opened in 2009, but it's never looked or sounded better! The ballpark now has a new HD LED video board, ribbon boards, outfield wall-board displays, and concourse displays. On top of all that, Parkview Field's sound system has been upgraded, too!
And don't forget, the TinCaps earned a promotion from Low-A to High-A in MLB's player development system. This means even more experienced and talented San Diego Padres prospects--closer to the big leagues--than before.