TinCaps 2021 Schedule Announced by MLB
'Caps Set to Make Long-Awaited Return to Parkview Field on May 4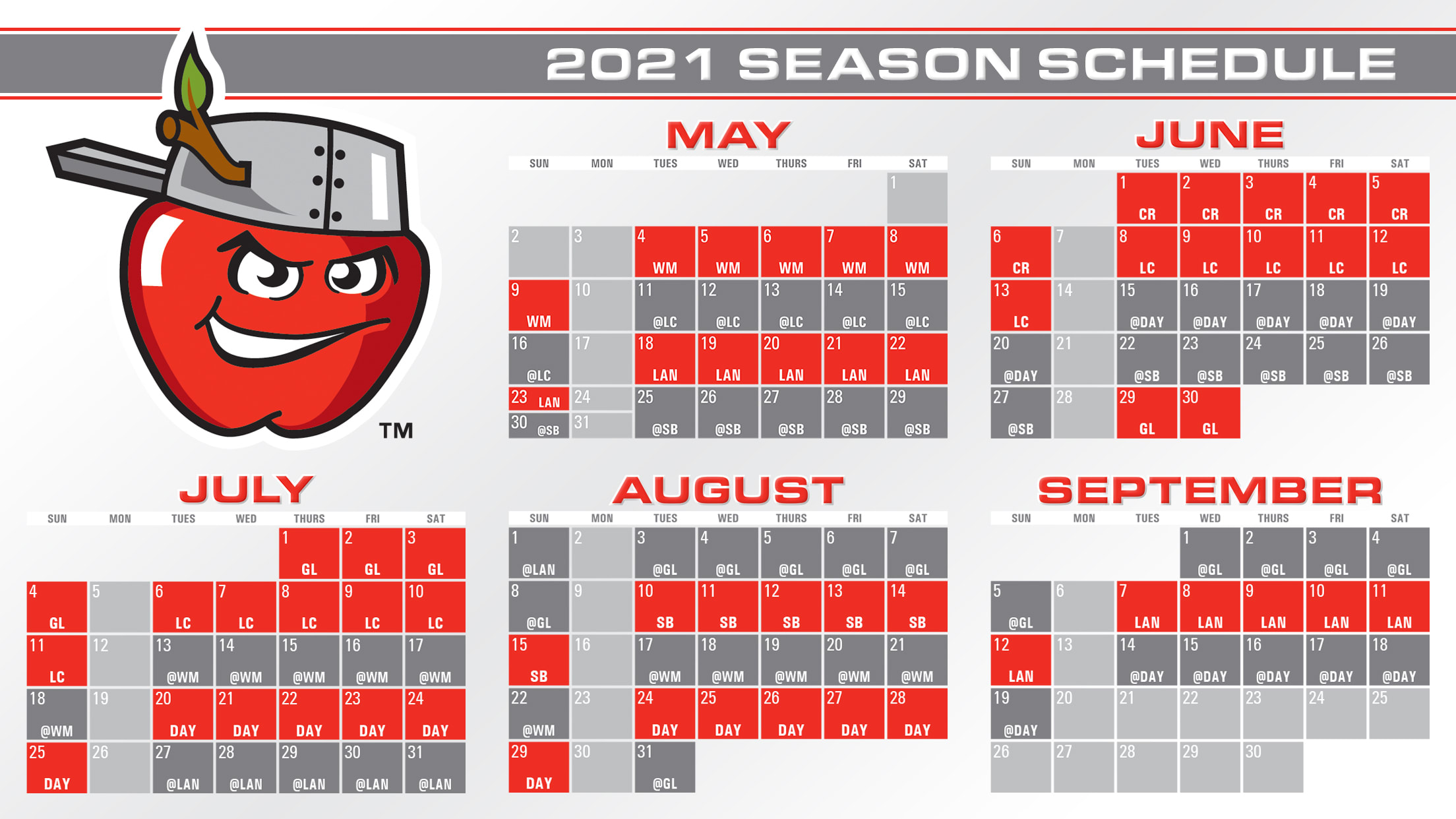 FORT WAYNE, Ind. — Major League Baseball has announced that the Fort Wayne TinCaps will begin their 2021 season at Parkview Field on Tuesday, May 4. The 'Caps 120-game schedule is planned to run through September 19. CLICK HERE TO SEE THE 2021 TINCAPS SCHEDULE "This schedule has been highly
FORT WAYNE, Ind. — Major League Baseball has announced that the Fort Wayne TinCaps will begin their 2021 season at Parkview Field on Tuesday, May 4. The 'Caps 120-game schedule is planned to run through September 19.
CLICK HERE TO SEE THE 2021 TINCAPS SCHEDULE
"This schedule has been highly anticipated for us after losing our 2020 season," said TinCaps President Mike Nutter. "We can't wait to welcome our amazing fans back to Parkview Field in a safe and fun fashion this year."
The TinCaps are scheduled to host the West Michigan Whitecaps (Detroit Tigers affiliate) on Minor League Baseball's Opening Day. That's the first of 60 home games. The Parkview Field schedule also includes games on the Fourth of July and during the opening weekend of Fort Wayne's Three Rivers Festival (July 9-11).
Competing in the 12-team High-A Central, the TinCaps are set to play 96 of their 120 games against their five East Division foes. Fort Wayne also will play 24 games against West Division opponents, including six home games against the South Bend Cubs (Chicago Cubs affiliate).
Different from years past, in an effort to reduce travel, High-A Central teams will play six-game series (rather than traditional three or four-game sets). Also new, every Monday is a universal off-day.
CLICK HERE TO SEE WHICH TEAMS ARE IN HIGH-A CENTRAL
This schedule announcement follows last week's news that all 120 MiLB Clubs accepted an invitation to become Professional Development League ("PDL") license holders, including the TinCaps, who are continuing their partnership with the San Diego Padres at the High-A level. The franchise previously competed at the Low-A level since 1993.
The Padres, who are projected to be a World Series contender in 2021, also boast one of the game's best farm systems. San Diego's roster includes a number of former TinCaps players—most notably Fort Wayne's 2017 All-Star shortstop Fernando Tatis Jr.
CLICK HERE TO SEE THE TOP PADRES PROSPECTS
"The 2021 Minor League Baseball season will preserve the unique local traditions, and the affordable fun and excitement that fans have loved for generations, while introducing more ways for fans to engage with their favorite team. As we strengthen player development, teams will continue to do what they always have: make games fun. We can't wait for Minor League Baseball's Opening Days in ballparks across the country," said Megan Sword, MLB's Executive Vice President, Baseball Operations. "This schedule represents a big step forward for our player development system. Under this new alignment and format, travel will be significantly reduced for players and coaches, with an increase in off days. We hope that these new health and wellness improvements will help players in their path to the big leagues."
The TinCaps will release their home game times and promotional schedule in the near future. Tickets also will go on sale at a later date.
With the schedule subject to change, the team continues to monitor Indiana and Allen County COVID-19-related protocols, requirements, and recommendations for the spring and summer.
"As excited as we are and as much as we want to jump into our season, we will utilize caution and discretion for every event at Parkview Field to prioritize the health and safety of our guests, staff, and team," Nutter said. "We're optimistic that between now and Opening Day we'll continue to see great progress in our community and region's fight against the virus and look forward to getting closer to some level of normalcy. But it's great to have May 4 and our other dates on the calendar, and rest assured it's game on for Opening Day."