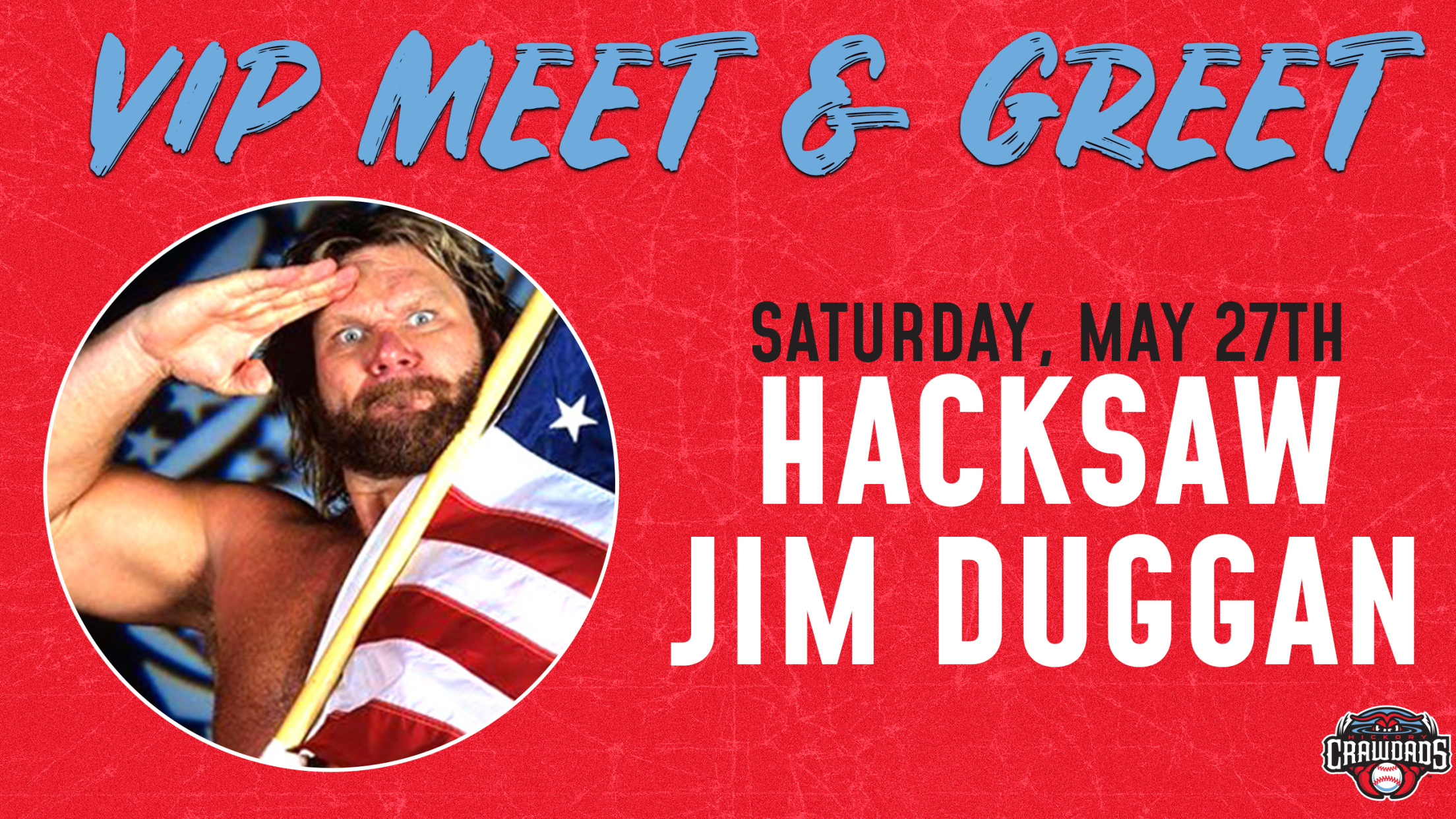 Hacksaw Jim Duggan
Saturday, May 27th
Hacksaw Jim Duggan is coming to the Frans for a VIP Meet and Greet!
When and where?
Saturday, May 27th. The VIP Meet and Greet will take place from 5:30 to 6:15 in the Winkler Building and the Crawdads game will start at 7pm. The Winkler building is located next to the playground and across from the clubhouses. If you are facing the main gate, go left and you will see a city building facing the stadium.
With the Meet and Greet scheduled to take place indoors, the event will happen rain or shine.
How do I get tickets?
Tickets for the Meet and Greet are available now! You can purchase online, over the phone, or in person. To access the Winkler Building, everyone in the party must have their own designated ticket. Tickets to the game and the Meet and Greet are $25. If you already have a ticket, you can call the front office at 828-322-3000 or stop by the Mike Johnson Toyota Ticket Office to purchase just the Meet and Greet. Space is limited for the event, so make sure to buy your tickets in advance!
When buying tickets online, please select your seats and then click the pencil icon next to advanced purchase to change the ticket type to include the Meet and Greet.