LP Frans to Host App State vs UNCA
Game Set for Tuesday, March 29th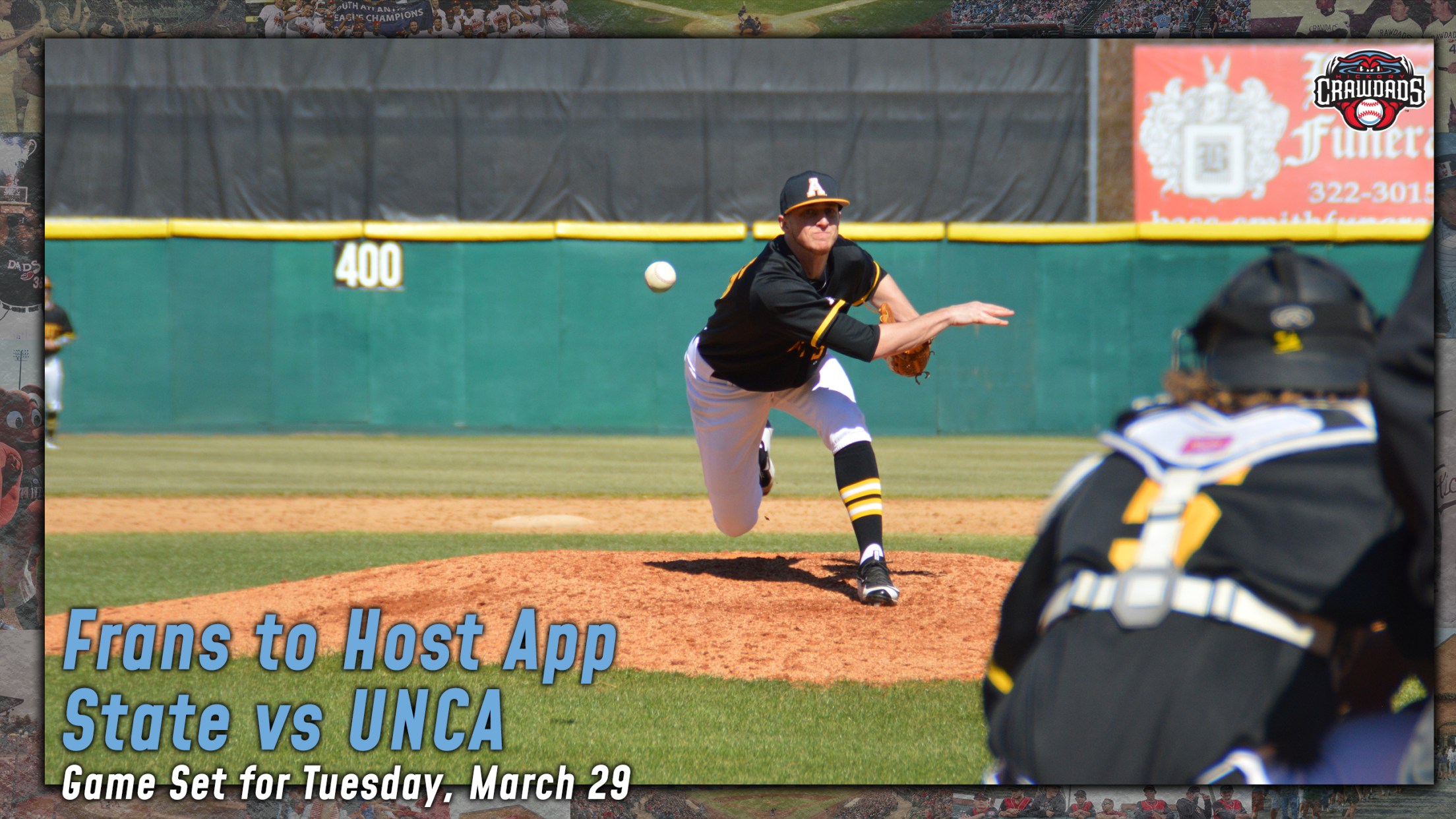 Hickory, NC- Appalachian State will take on UNC Asheville at LP Frans Stadium on Tuesday, March 29th. The game, presented by KICKS 103.3 will have a 6pm first pitch with gates opening at 5pm. Tickets are on sale now for the game on the Crawdads' website. Tickets are $9 in
Join the 'Dads for a Valentine's Date Night
Enjoy a 3-Course Meal and a Movie in a Private Suite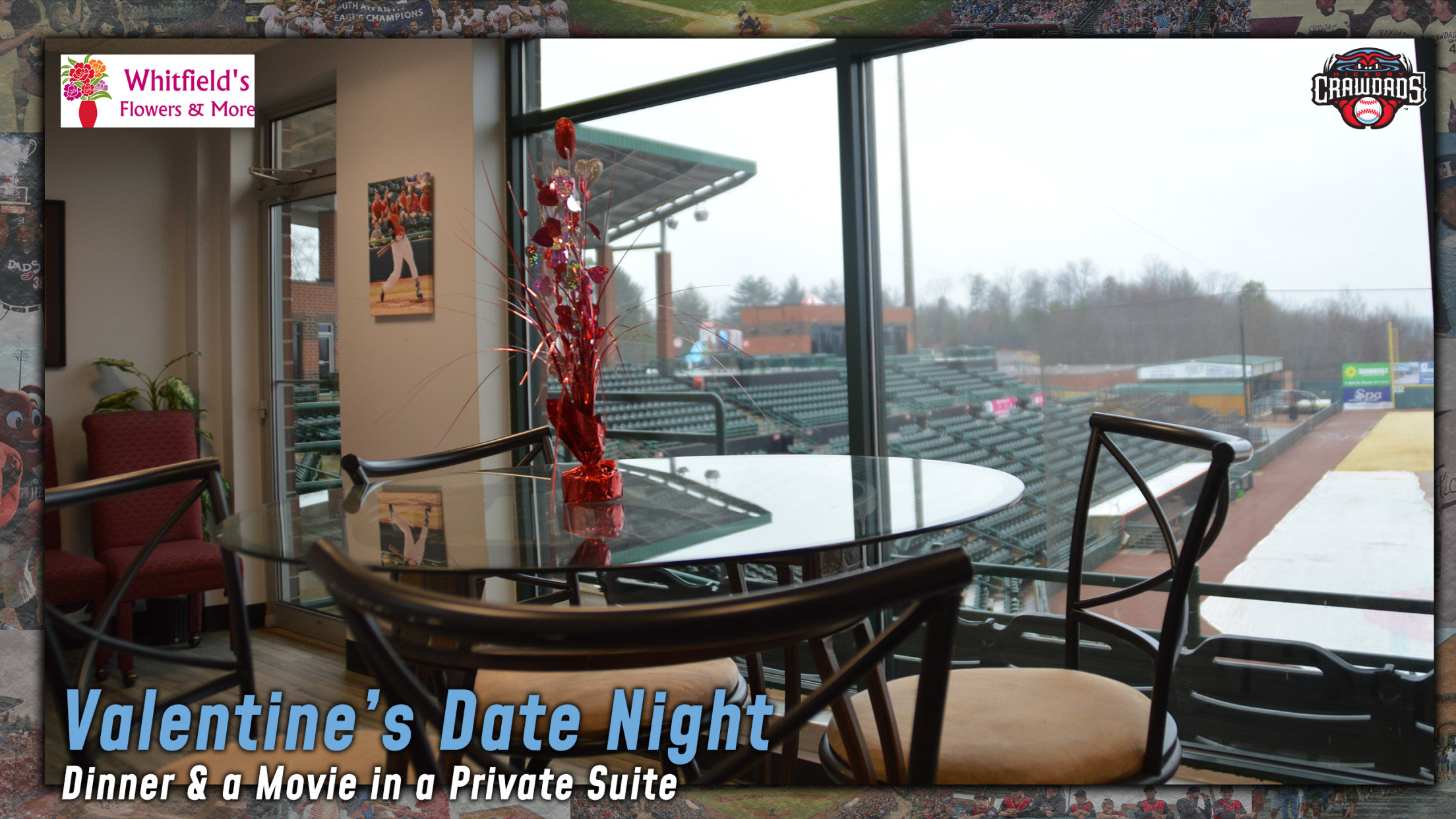 Hickory, NC- The Crawdads Valentine's Date Night is returning in 2022! Join us for a three-course meal in a private suite while a Valentine's Day themed movie is shown on the videoboard. Reservations for a suite are available Friday the 11th, Saturday, the 12th, and Monday the 14th. Friday and
Crawdads 2022 Coaching Staff Revealed
Cardoza Tabbed as 'Dads Manager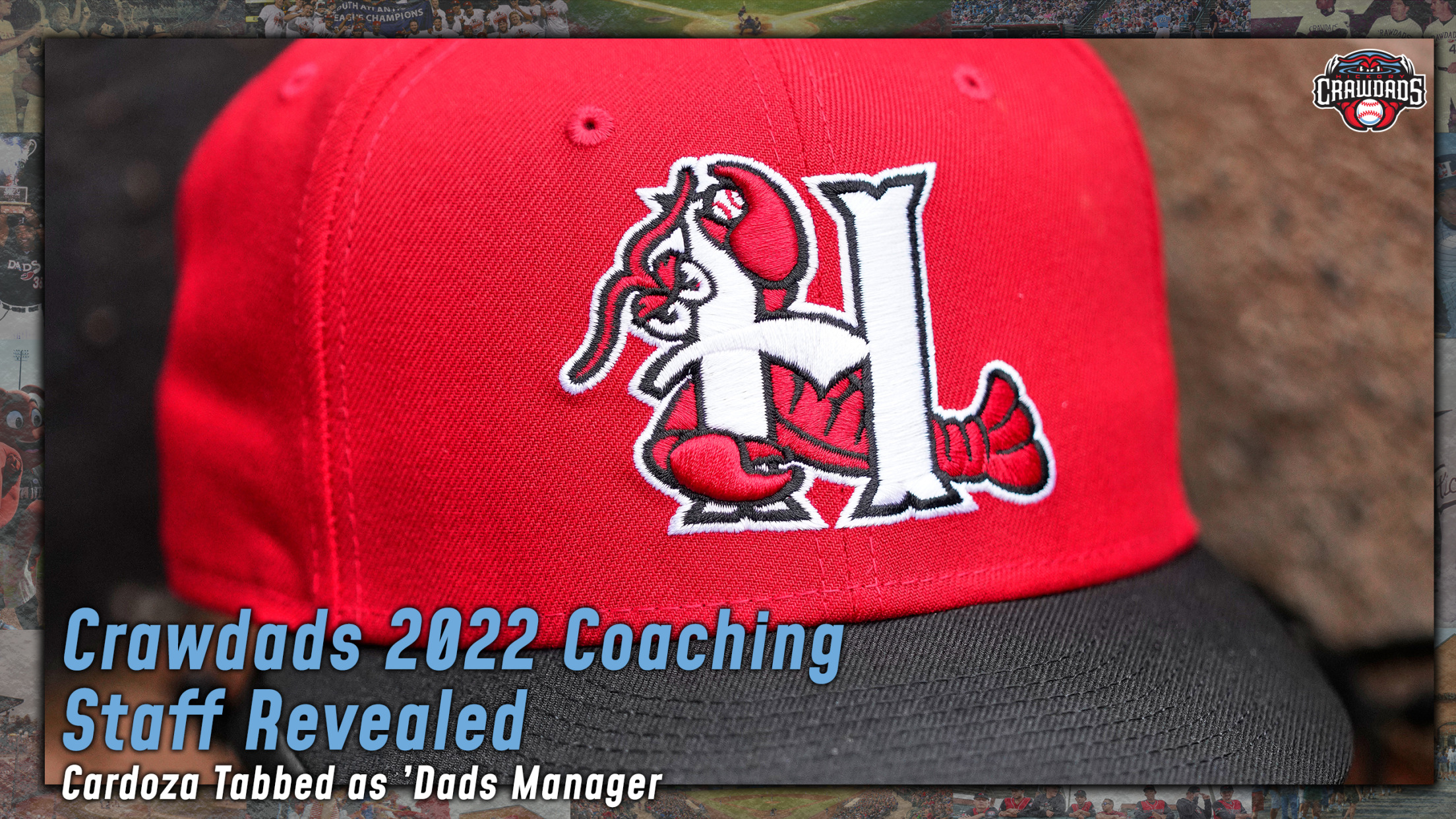 Hickory, NC- The 2022 Crawdads coaching staff was announced Monday by the Texas Rangers. Carlos Cardoza was named as the 'Dads new manager, becoming the 19th manager in franchise history. Rounding out the staff are Pitching Coach Jon Goebel, Hitting Coach Ryan Tuntland, Coach Jay Sullenger, Coach Kawika Emsley-Pai, Athletic
'Dads Name Robby Willis and Ashley Salinas Assistant General Managers
Crawdads also Welcome Three Full-Time Staff Members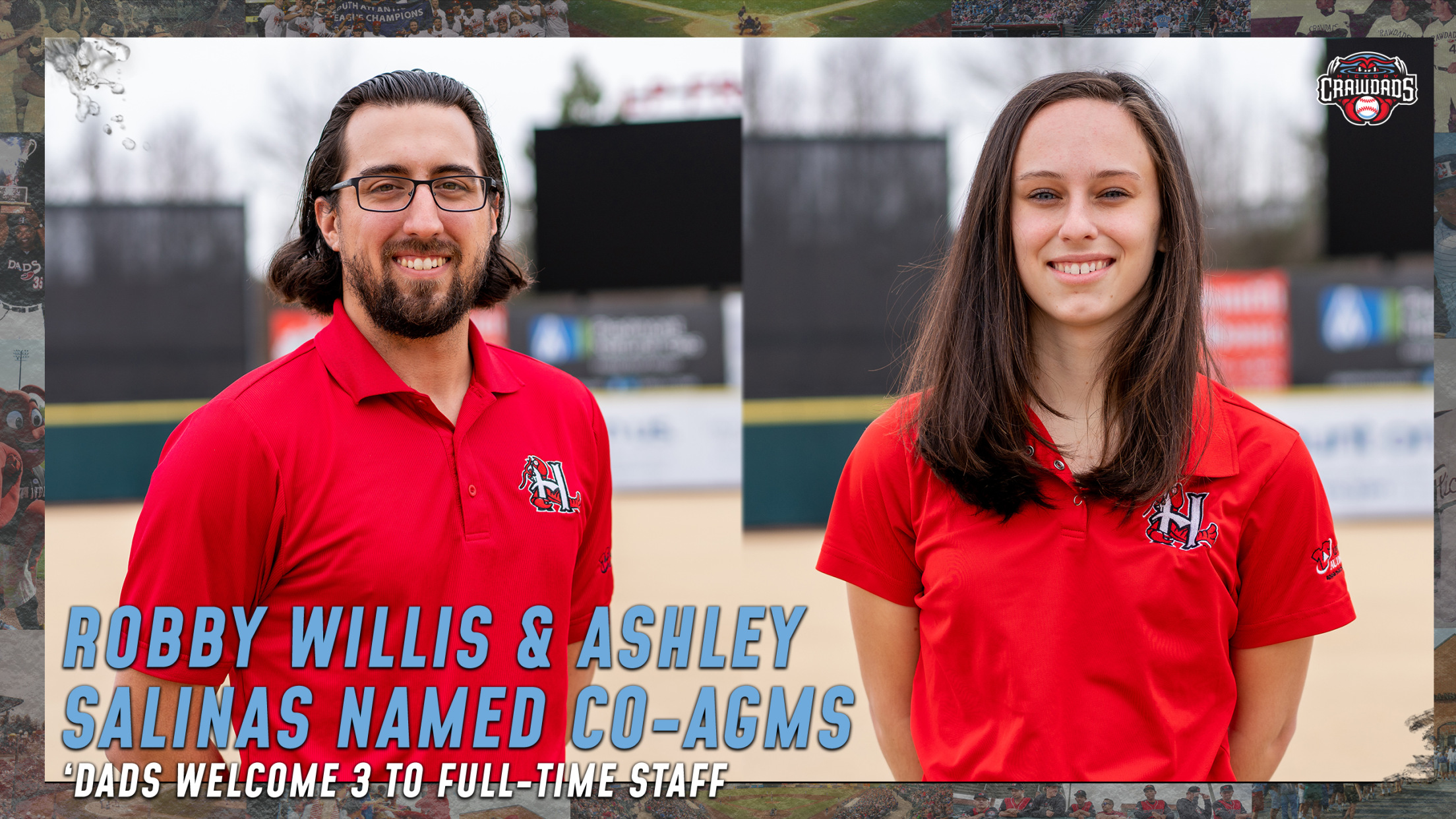 Hickory, NC- The Crawdads are excited to announce that Robby Willis and Ashley Salinas have been promoted to co-assistant general managers. Willis will be the AGM of Sales and Salinas will be the AGM of Marketing. Willis, who previously held the title of Director of Sales, first joined the team
Crawdads Win 4 High-A East Major Fun Awards
'Dads Take 2 Golden Bobbleheads, 2 Individual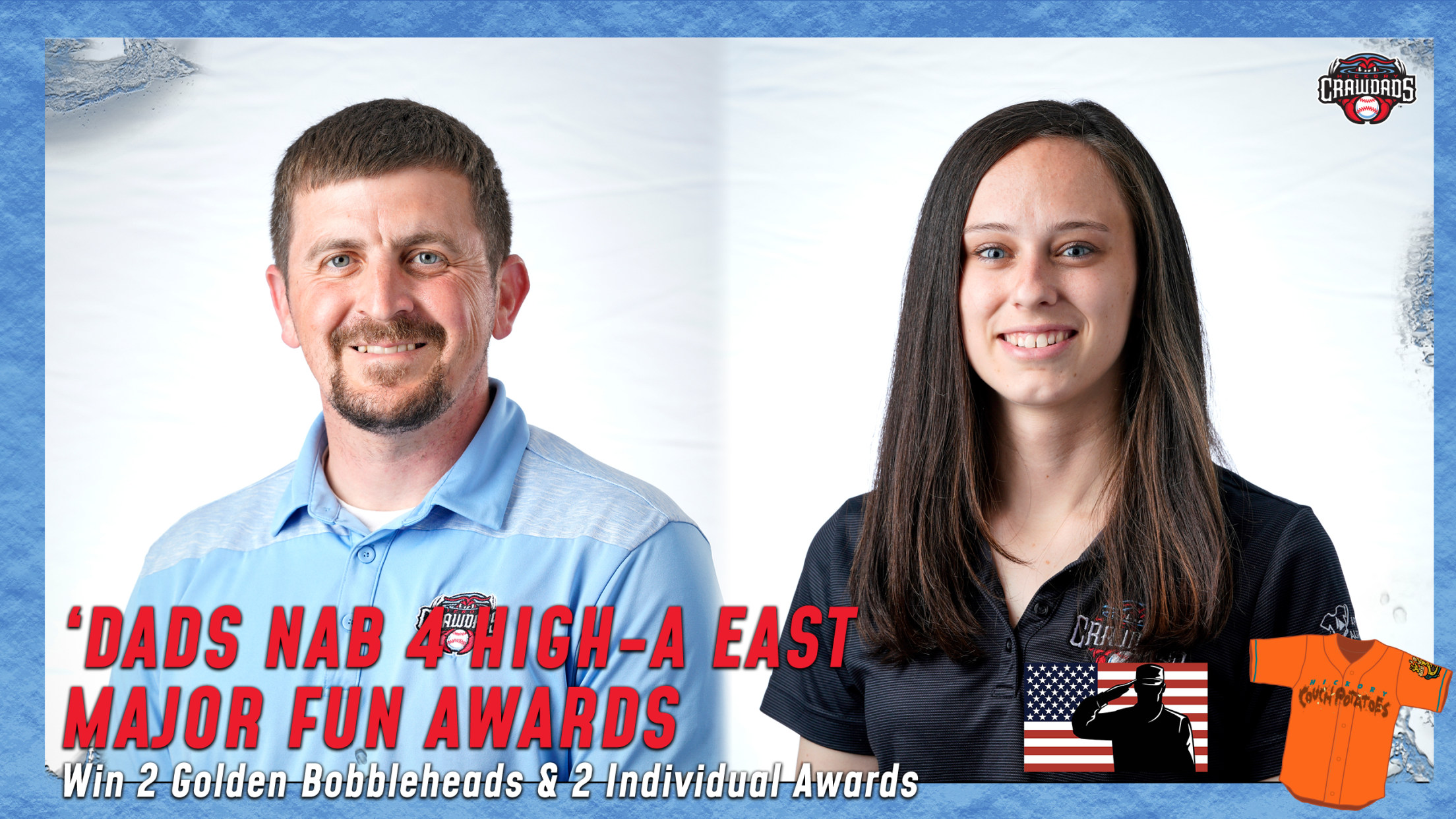 HICKORY, NC – The Crawdads claimed four High-A East awards in Minor League Baseball's first-ever Major Fun Awards. The 'Dads won two Golden Bobbleheads in the High-A East League for their promotional creativity. The Salute to Troops Night was awarded the Best Promotion/Event and the Hickory Couch Potatoes won in
'Dads Debut New On-Field Hats
Road Jersey Also Receives Update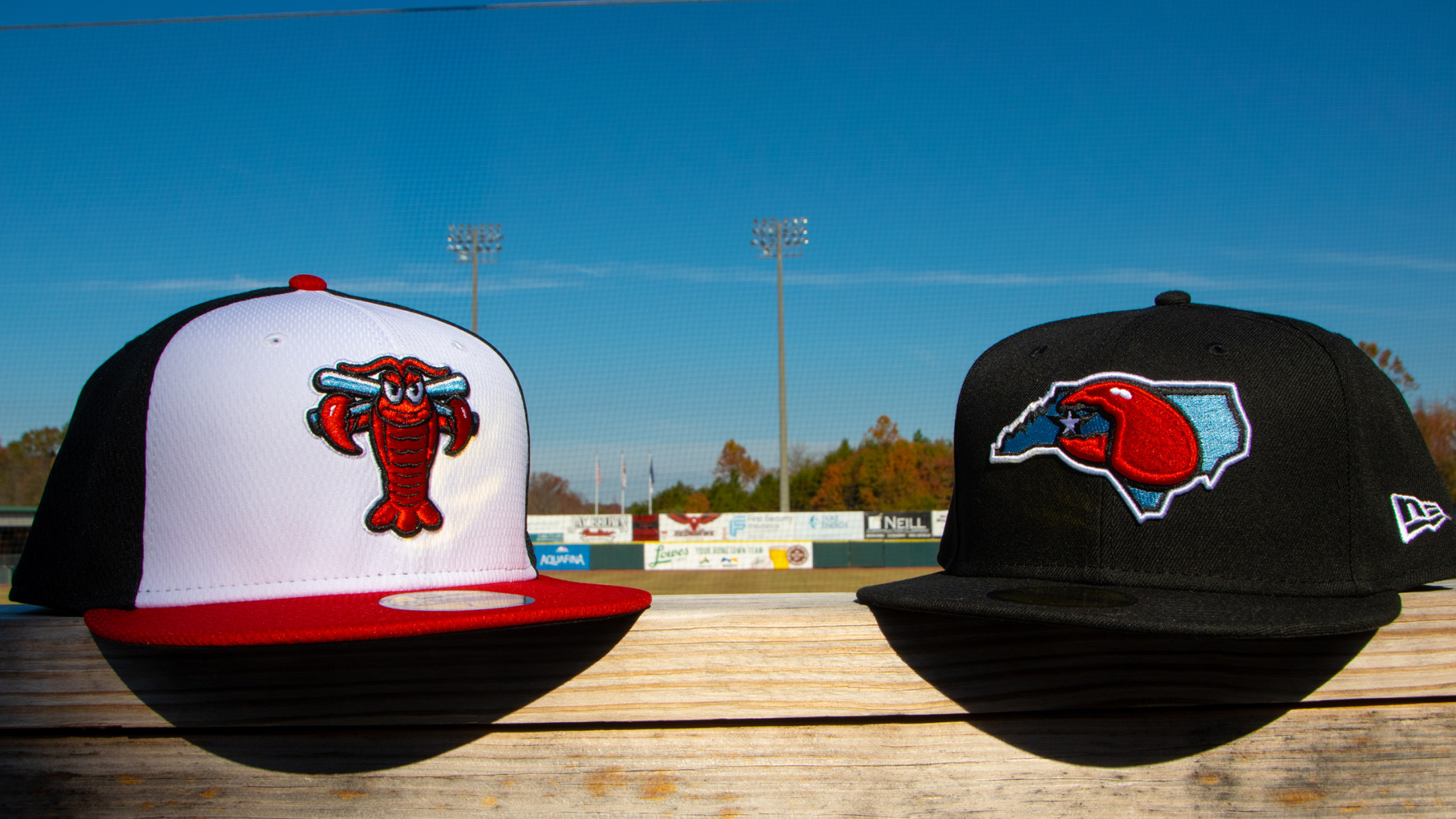 Hickory, NC- The Crawdads are debuting two new on-field hats and a new road jersey for the 2022 season. The new road cap is all black and features the North Carolina state logo on the front. The previous road cap was all black as well but featured a red claw.
Crawdads Announce 2022 Game Times
Tuesday-Saturday to Start at 7pm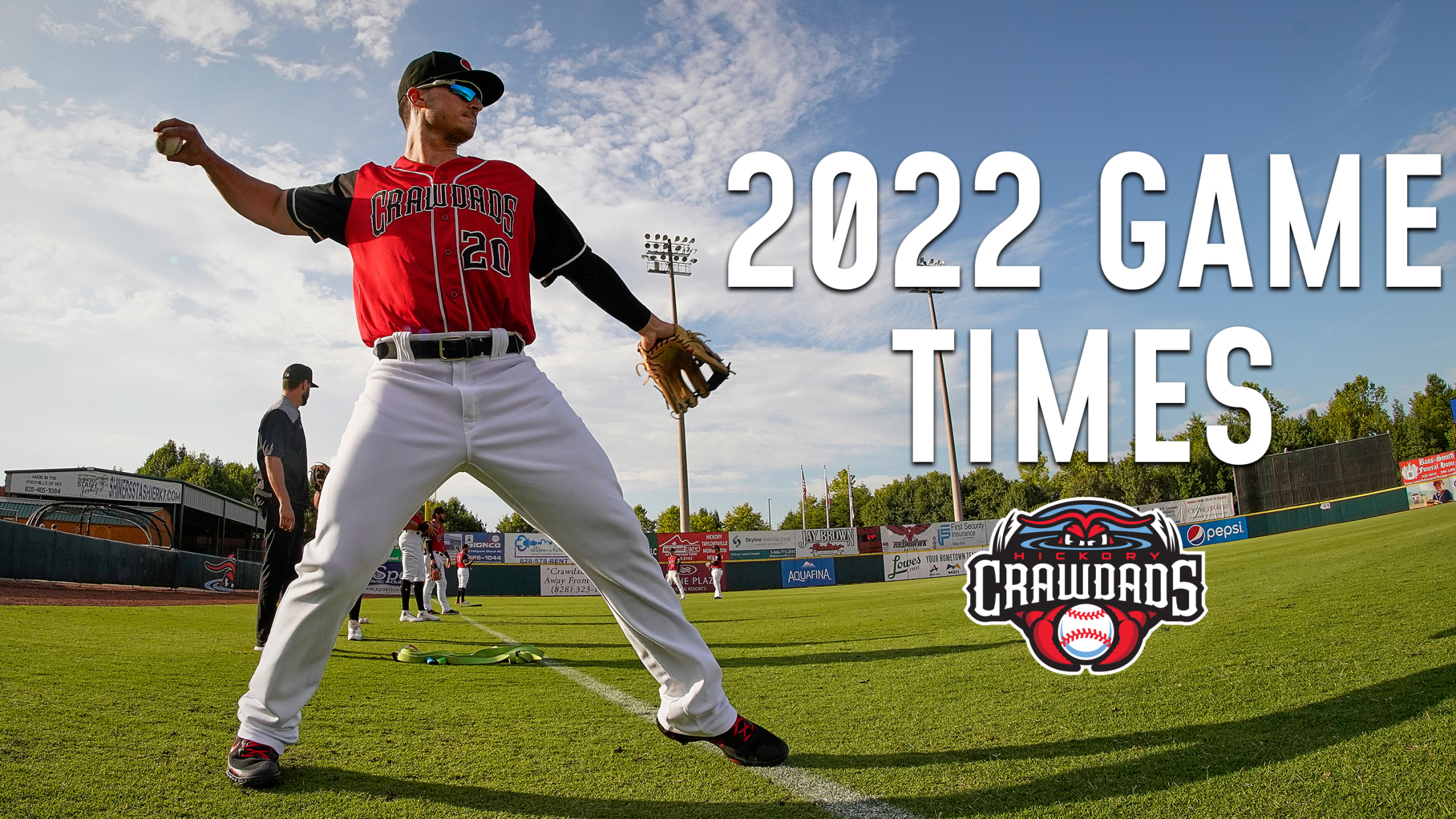 Hickory, NC- The Crawdads revealed the first pitch times for their 66 home games in 2022. Typical Tuesday through Saturday games will start at 7pm. Sundays are slated for 3pm first pitches with Mondays being a league-wide off day throughout the season. The 2022 schedule will have three early weekday
Crawdads to Screen Hocus Pocus at the Frans
Movie Night Set for Friday, October 29th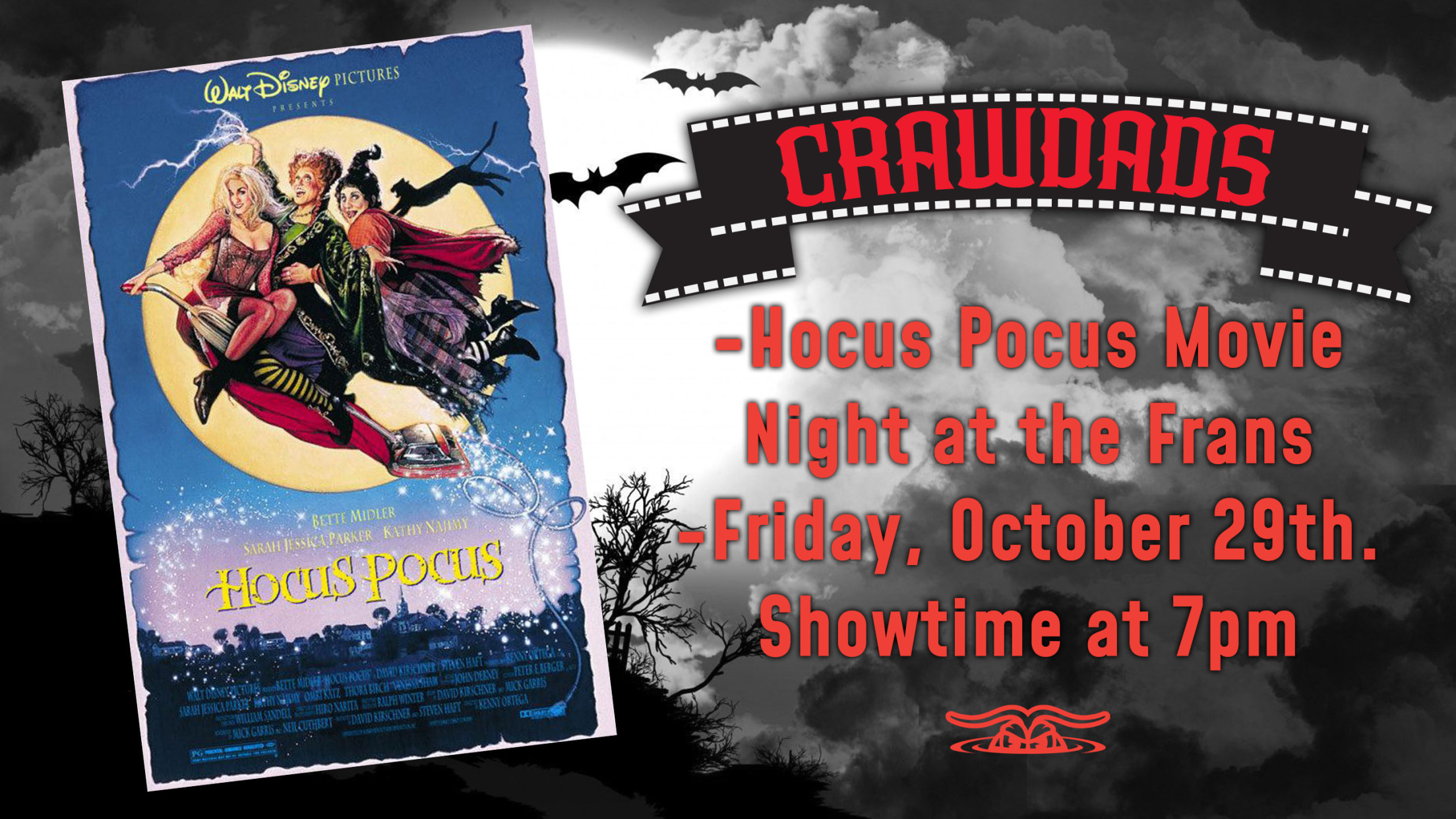 Hickory, NC- The Crawdads are thrilled to announce a Halloween weekend screening of Hocus Pocus at LP Frans Stadium on Friday, October 29th Gates will open for the event at 6:15pm and the movie will begin at 7pm. Guests can watch the movie from the field or in a suite.
Crim Selected as Postseason All-Star
Slugger Named Top First Baseman in High-A East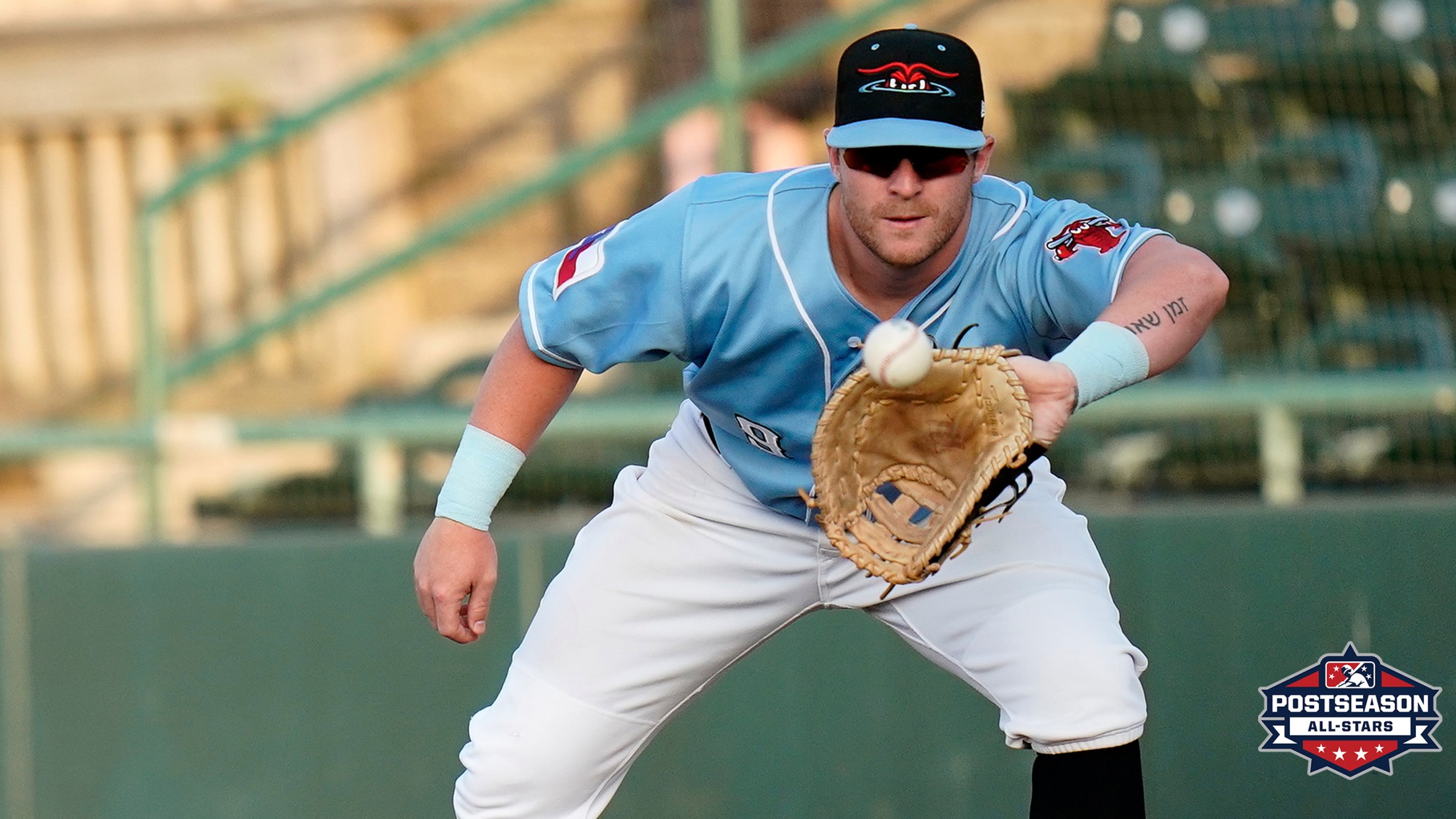 Hickory, NC- Crawdads first baseman Blaine Crim was named a Postseason All-Star on Thursday afternoon. The 24-year-old slugger hit .300 with 20 homeruns and 61 RBIs in 73 games with Hickory. Crim's homerun and RBI marks led the team. He also collected 10 doubles and 151 total bases in 270
Crawdads Announce Fall Cornhole Throwdown
Tournament Set for Saturday, Oct. 30th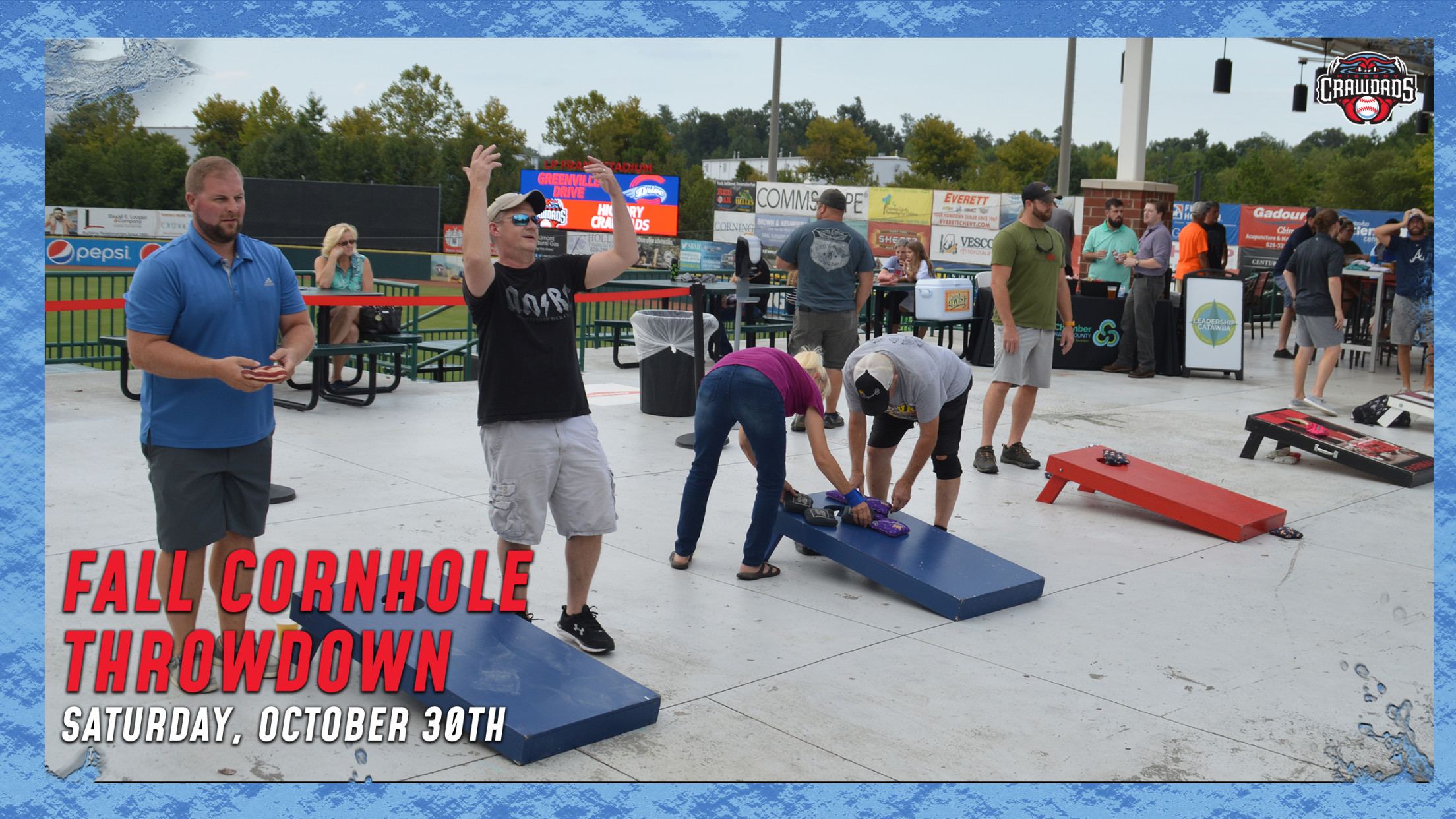 Hickory, NC- The Hickory Crawdads are excited to announce their Fall Cornhole Throwdown set to take place on Saturday, October 30th. The tournament will get started at 1pm with check-in starting at 12:15pm. The tournament will feature two divisions of play: an advanced bracket for competitive players and a social
Rangers Announce 2021 Minor League Award Winners
Former 'Dads Pick Up Four Awards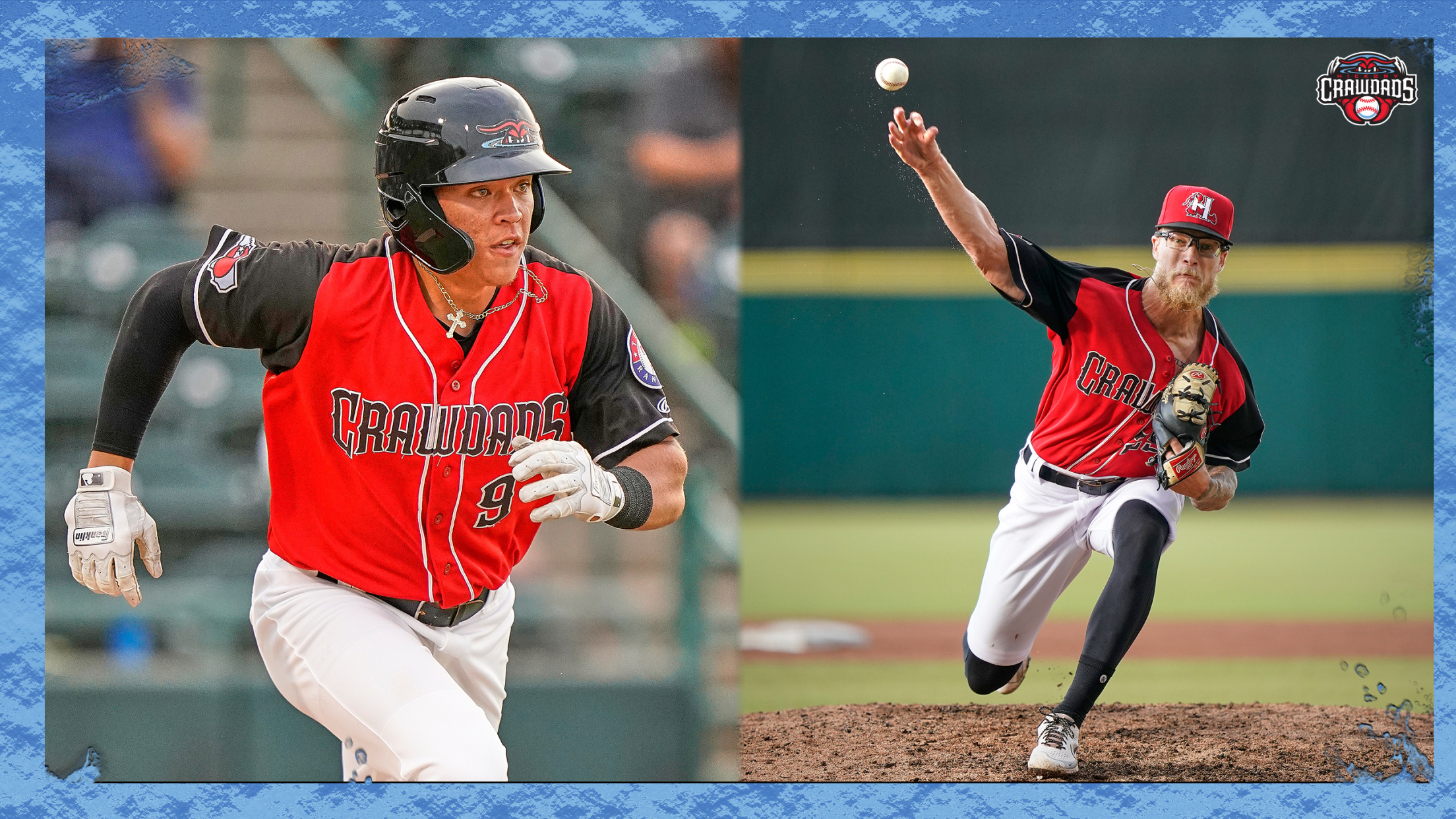 Arlington, Texas — The Texas Rangers today announced the organization's 2021 Minor League award winners: Tom Grieve Player of the Year – 1B/3B Dustin Harris (2021 Crawdad) Nolan Ryan Pitcher of the Year – RHP Cole Winn (2019 Crawdad) Reliever of the Year – RHP Nick Snyder (2019, 2021 Crawdad)
LP Frans to Host LR vs CCC&TI
Game Set for Friday Oct. 8th at 4pm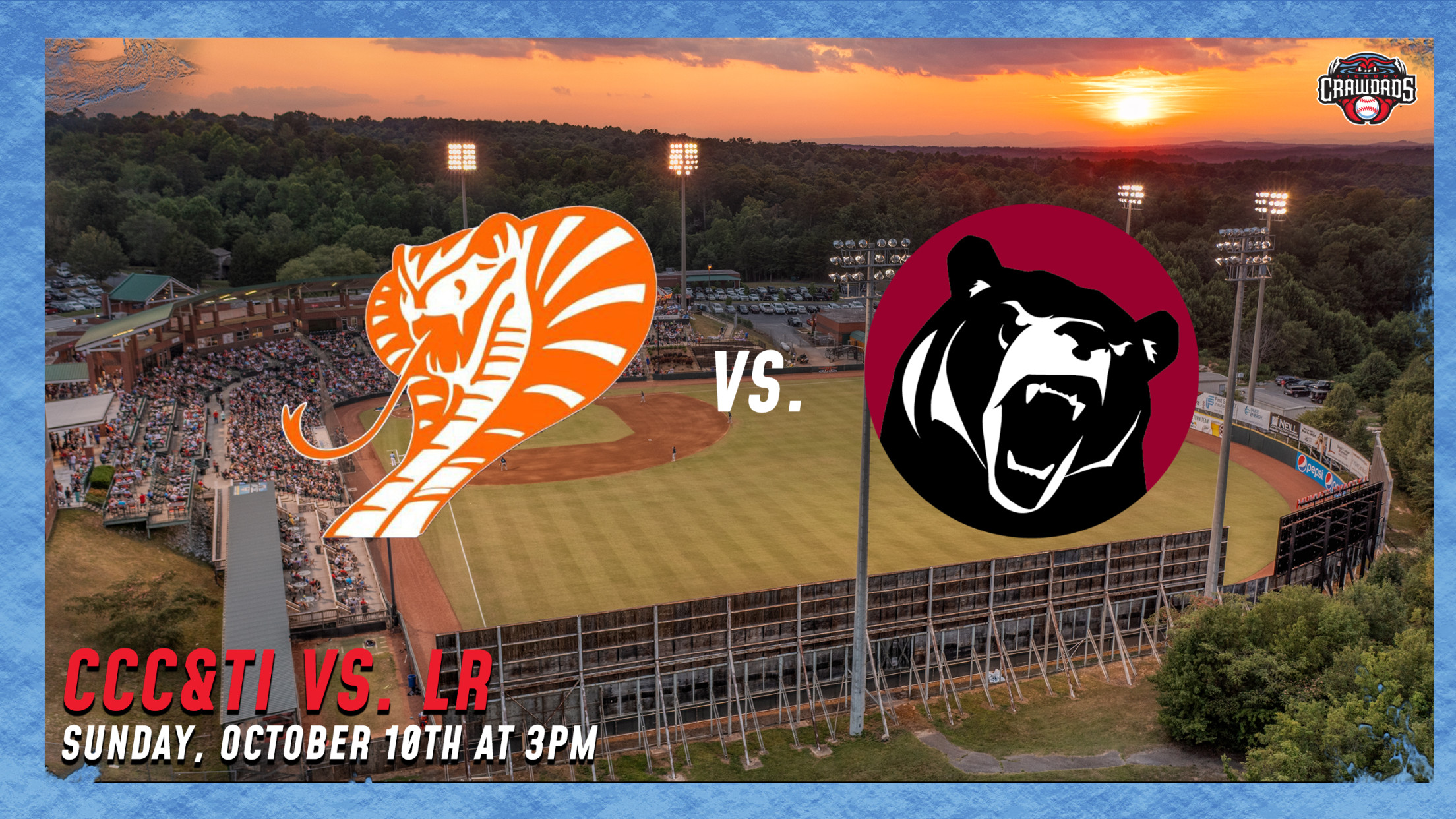 Hickory, NC- The CCC&TI Cobras will square off against the Lenoir-Rhyne Bears on Sunday, October 10th at LP Frans Stadium. The first pitch is set for 3pm. Tickets are $5 and will be available at the front gate. Students and faculty from both schools get in free. Concessions will be
Crawdads Announce 2022 Schedule
'Dads to Host Home Opener April 12th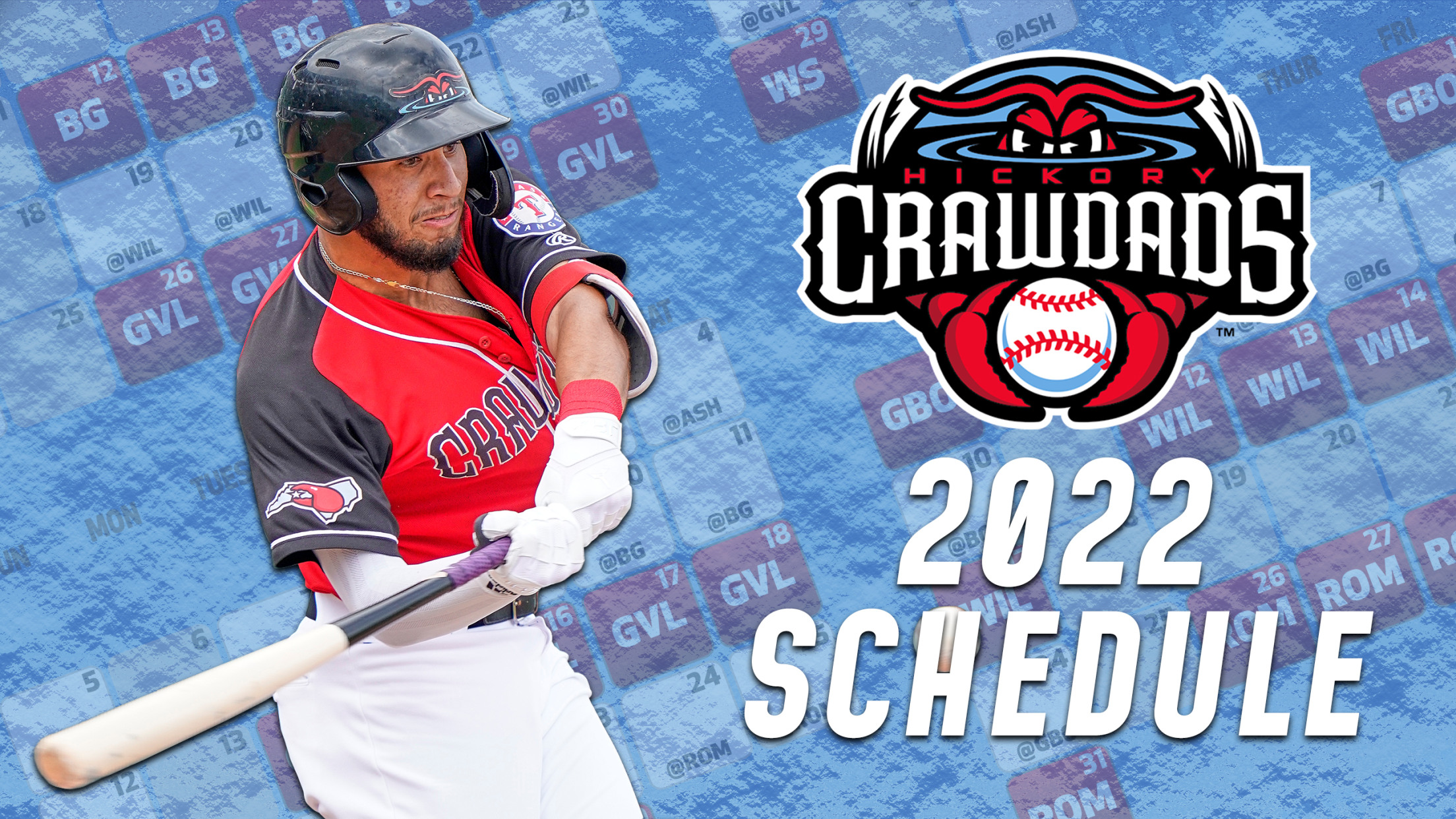 Hickory, NC- The Crawdads are excited to announce their 2022 game schedule. The 'Dads will host Opening Night at the Frans on Tuesday, April 12th. The season will begin on the road against the Winston-Salem Dash on Friday, April 8th. The Crawdads will play three games in Winston-Salem and have
Crawdads Wrap up 2021 Season
'Dads Rally in 8th But Fall 4-3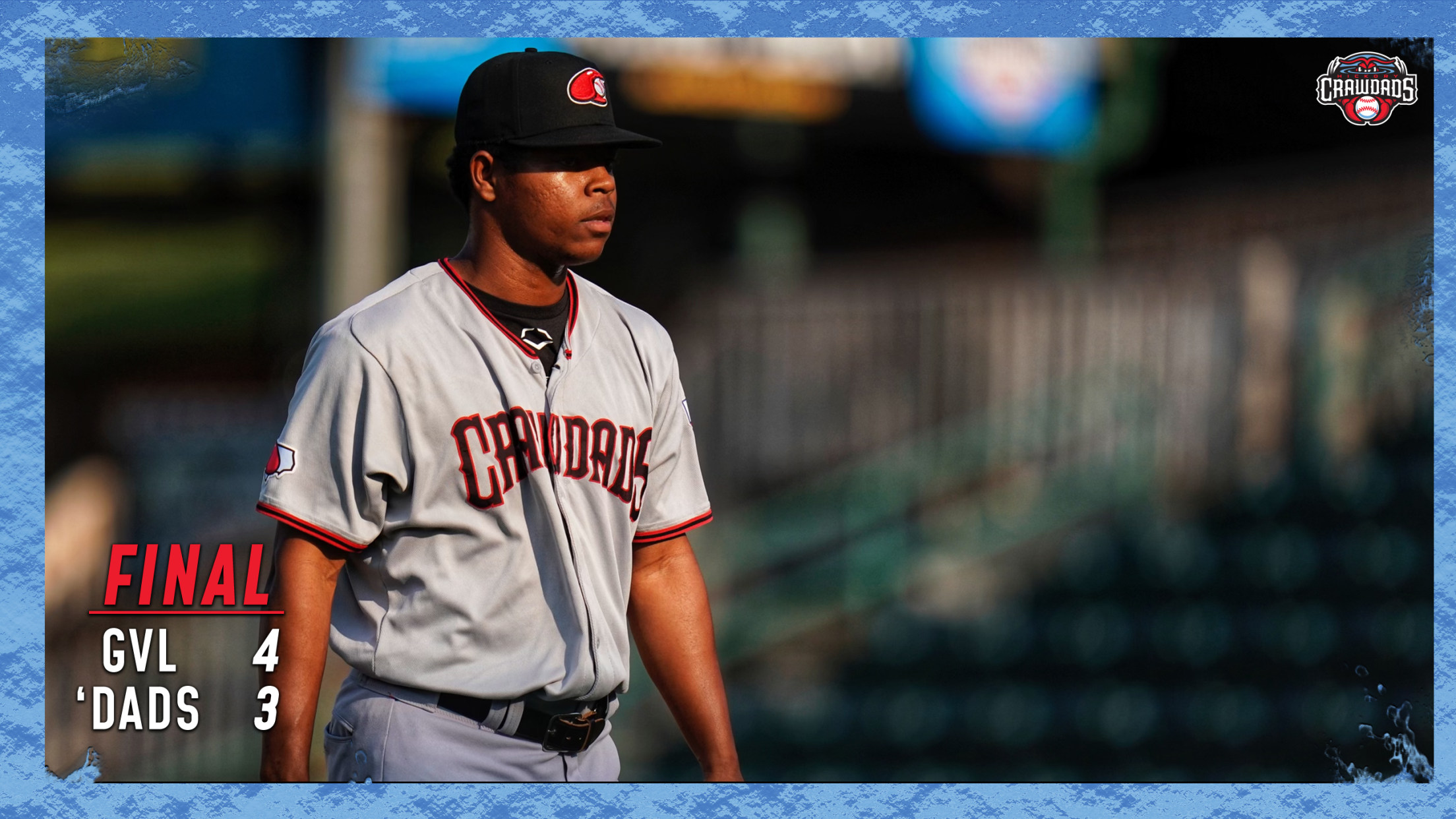 Hickory, NC- The Crawdads wrapped up their 2021 home season on Sunday afternoon as they squared off against the Greenville Drive. The 'Dads rallied to tie the game in the eighth, but gave up a run in the ninth to fall 4-3. The Drive struck first in the fourth inning,
Duran Drives in 3 But 'Dads Lose 7-4
Woes Continue as Streak Reaches 13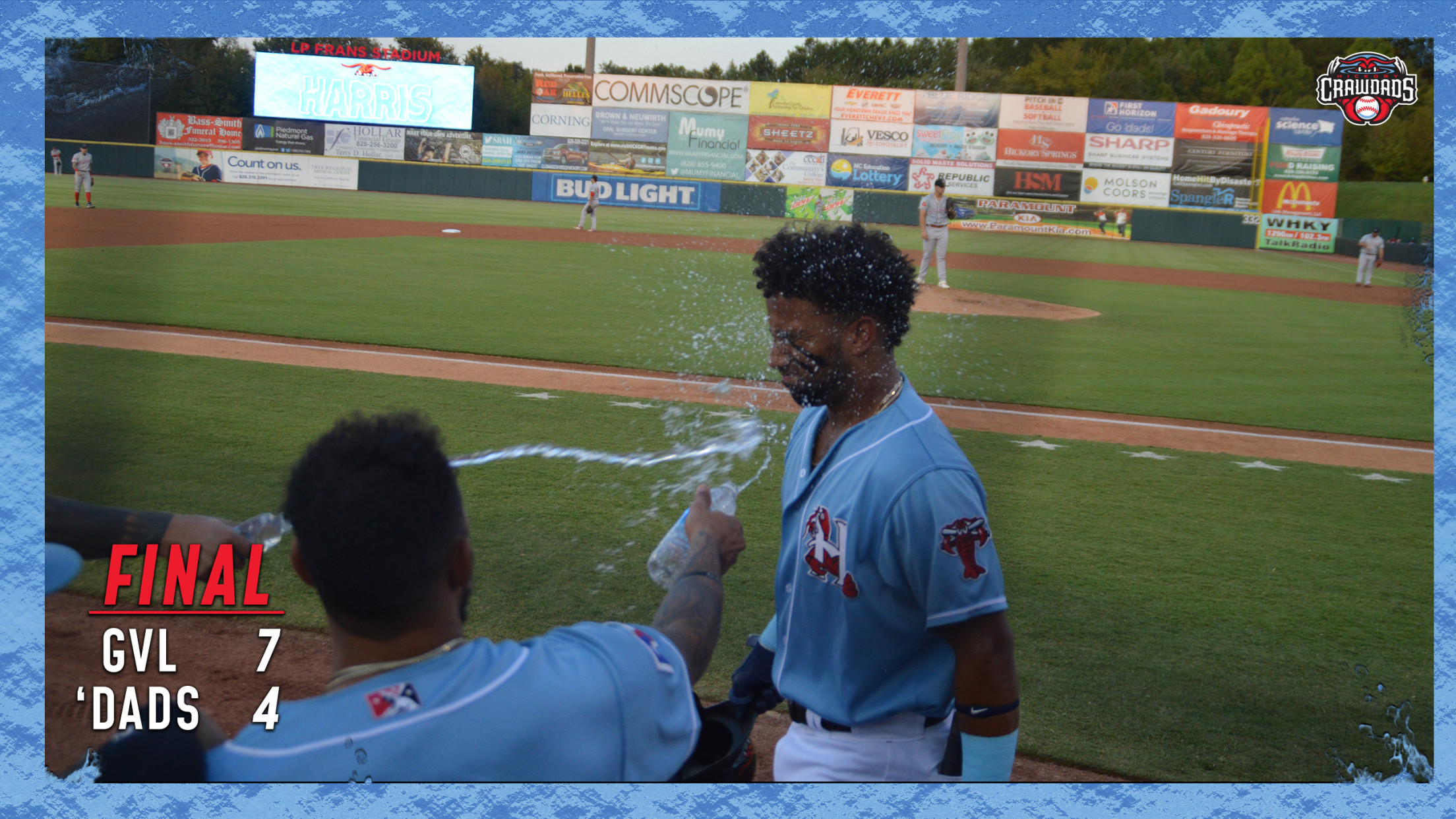 Hickory, NC- The Crawdads lost control in the late innings of Saturday night's game. After leading most of the way through six, the bullpen surrendered five runs in the last three innings as the Crawdads fell 7-4. Hickory wasted no time getting the offense going on Saturday night. Frainyer Chavez
Fans Fill the Frans but 'Dads Fall 14-7
Late Rally Comes Up Short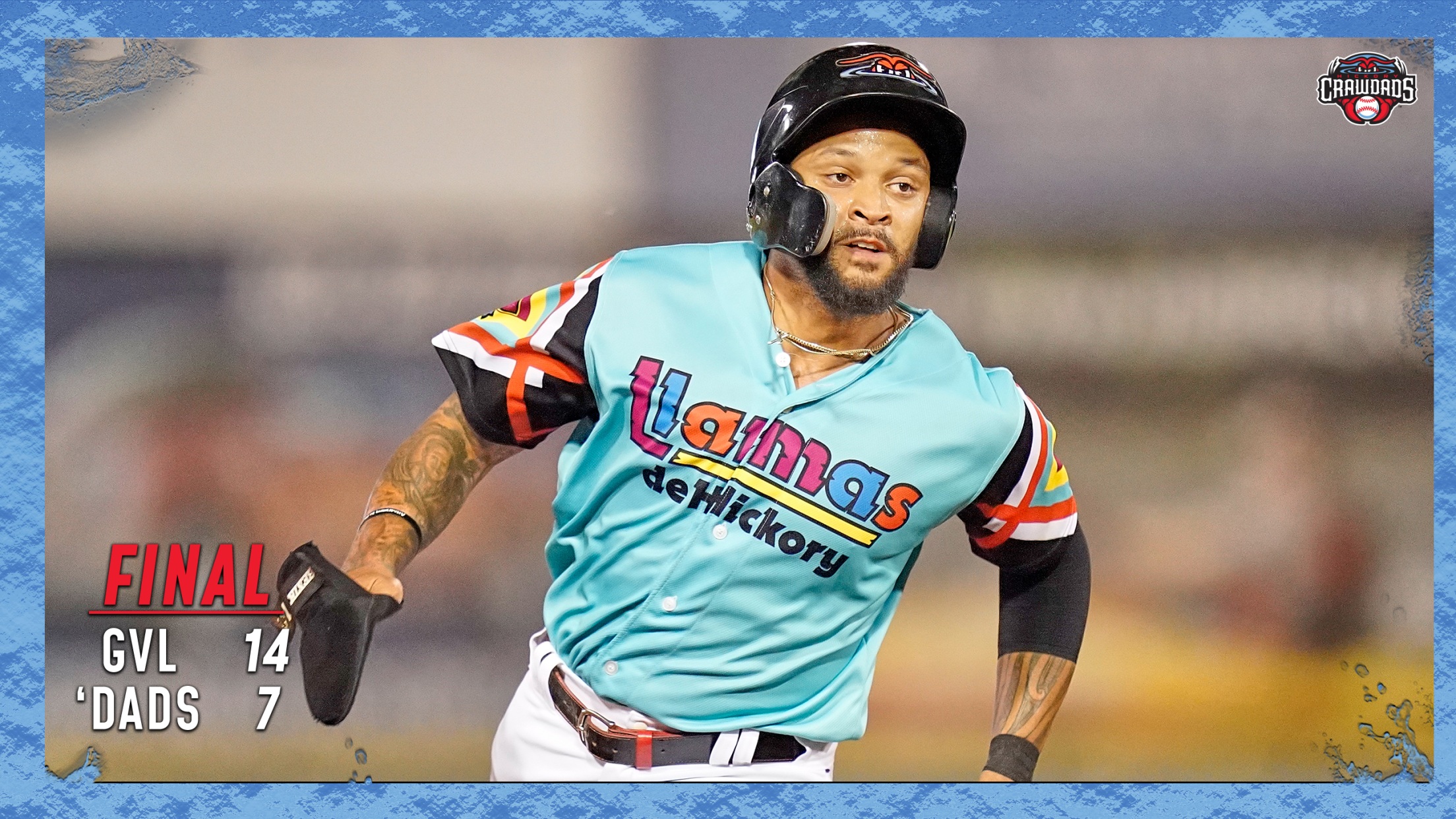 Hickory, NC- A sellout crowd was in attendance on Friday night as the Crawdads squared off against the Greenville Drive. The Crawdads had a late surge of runs, but they were unable to walk away with the victory, losing 14-7. Greenville scored two unearned runs in the second to take
Crawdads Fall 9-6 to Drive on Thursday
Harris Hits 3-Run Homer for 'Dads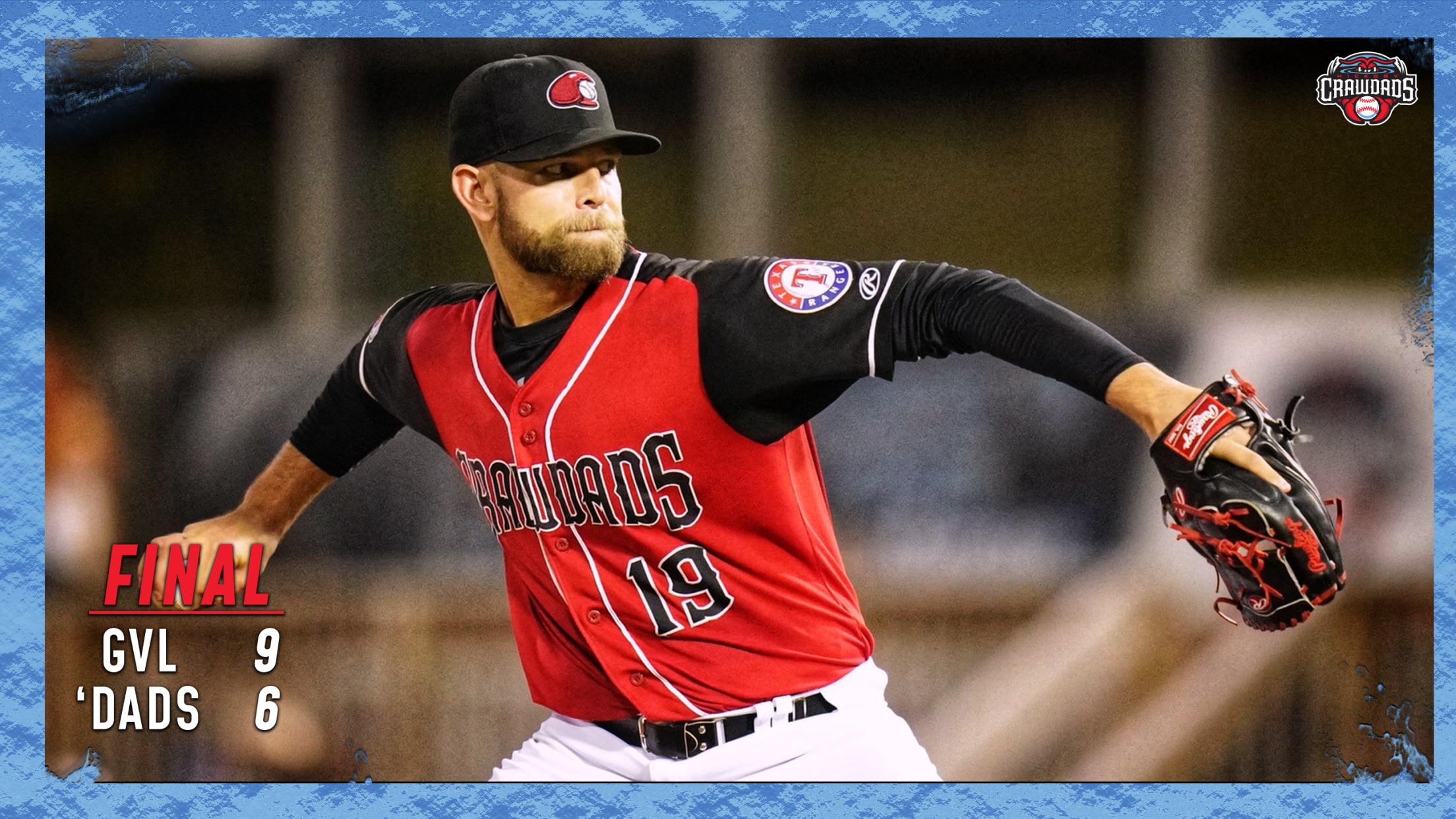 Hickory, NC- The Hickory Crawdads losing streak hit 11 as the Greenville Drive took Thursday night's contest 9-6. Greenville got a pair of runs across in the second to take a 2-0 lead. The 'Dads cut the deficit in half with a run in the fourth. Ezequiel Duran kicked things
Crawdads Bested by Greenville 6-2
'Dads Slammed by Drive in 9th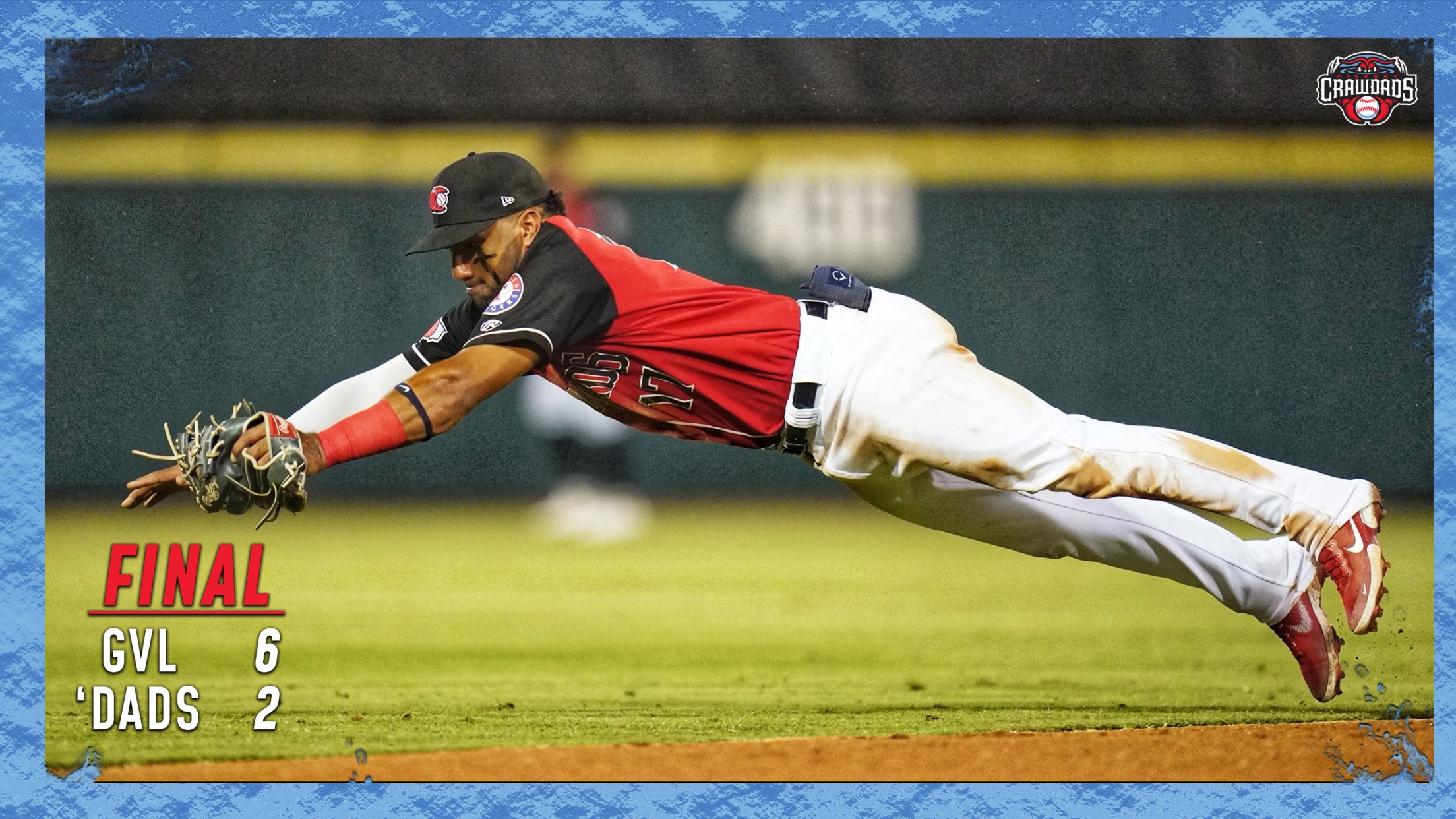 Hickory, NC- Wednesday night's game slipped away from the Crawdads as the Greenville Drive tied things up and took a 6-2 lead with two outs in the ninth. David Garcia put the Crawdads ahead in the first with his fourth homerun of the season. 'Dads starting pitcher Jesus Linarez was
Late in Flurry Not Enough as 'Dads Fall in 10th
Guenther Goes Deep in 7-4 Loss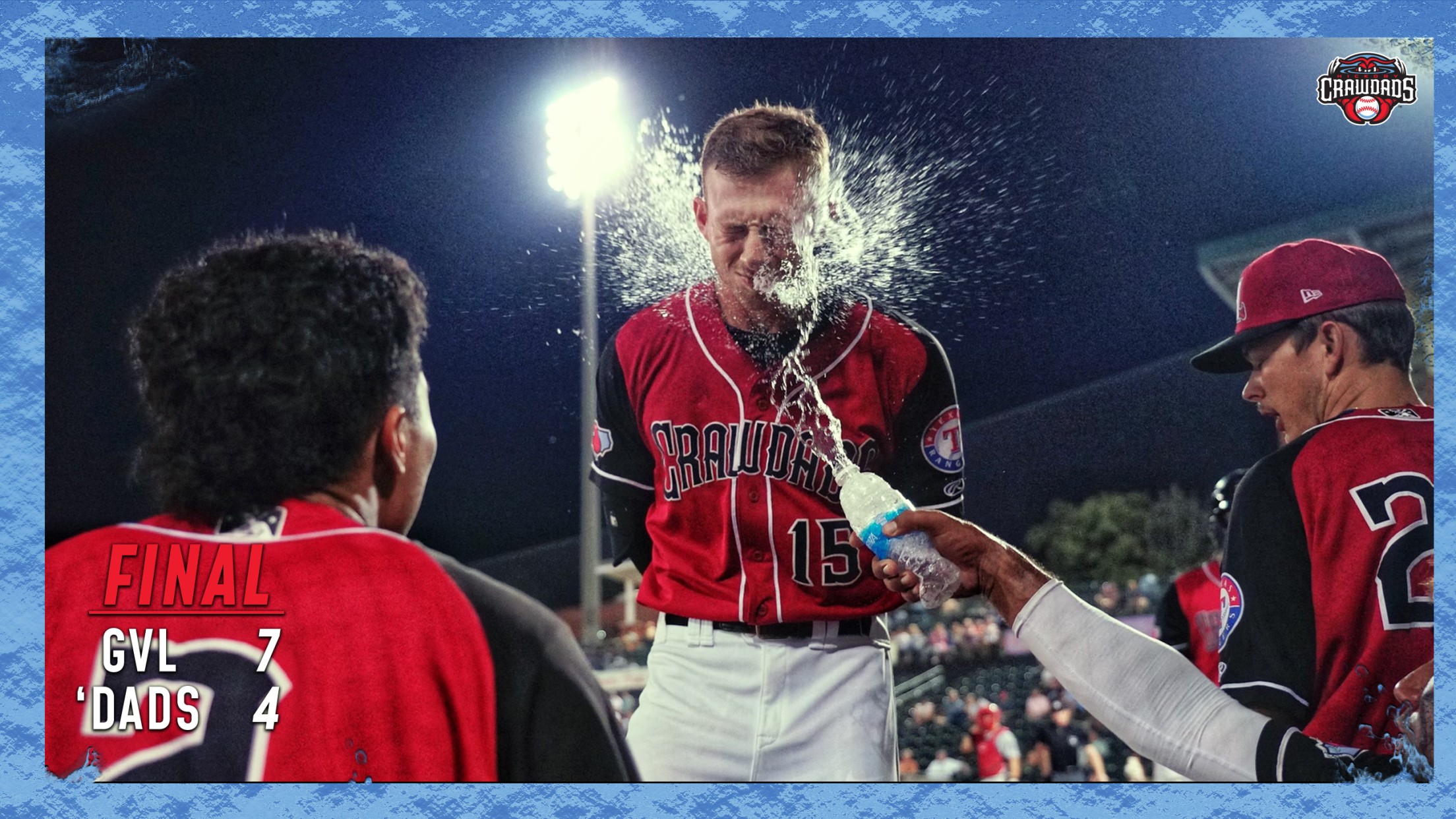 Hickory, NC- The Crawdads put together three game tying rallies on Tuesday evening but were unable to pull ahead, dropping the series opener against the Greenville Drive 7-4 in ten innings. Greenville took a 1-0 lead in the fourth with a solo homerun off 'Dads starting pitcher Justin Slaten. Jake
'Dads Take Down Dash in 6-2 Victory
Wolfram K's 10, Picks up 2nd Win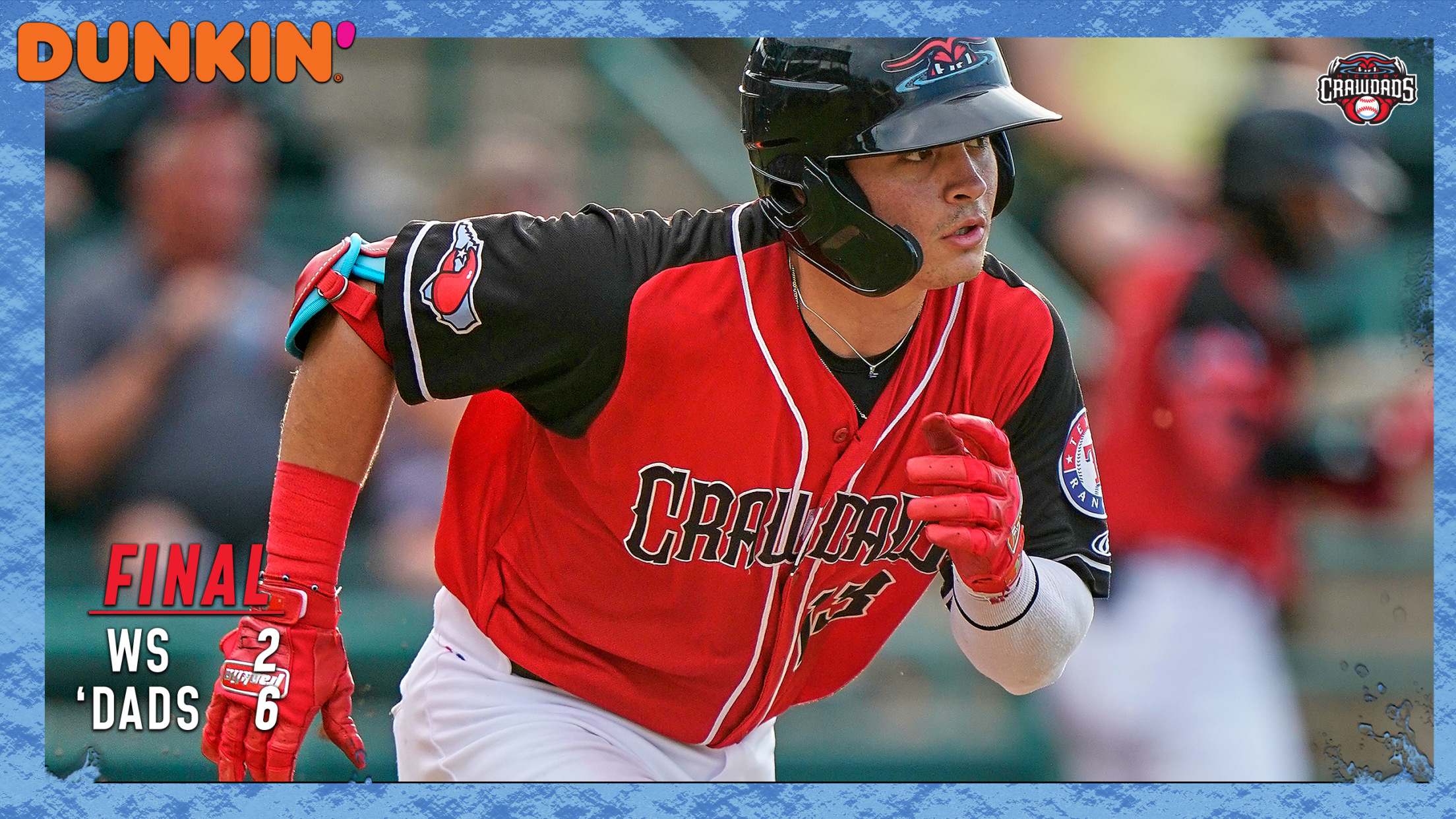 Hickory, NC- The Crawdads defeated the Winston-Salem Dash 6-2 on Sunday evening. The win gave the Crawdads the series victory as well, taking 3 of the 5 games. The Crawdads were able to take an early lead, picking up two in the first. Trevor Hauver and Dustin Harris singled to
Crawdads Erupt in Game 1, Win 11-4
'Dads Split Doubleheader, Falling in Game 2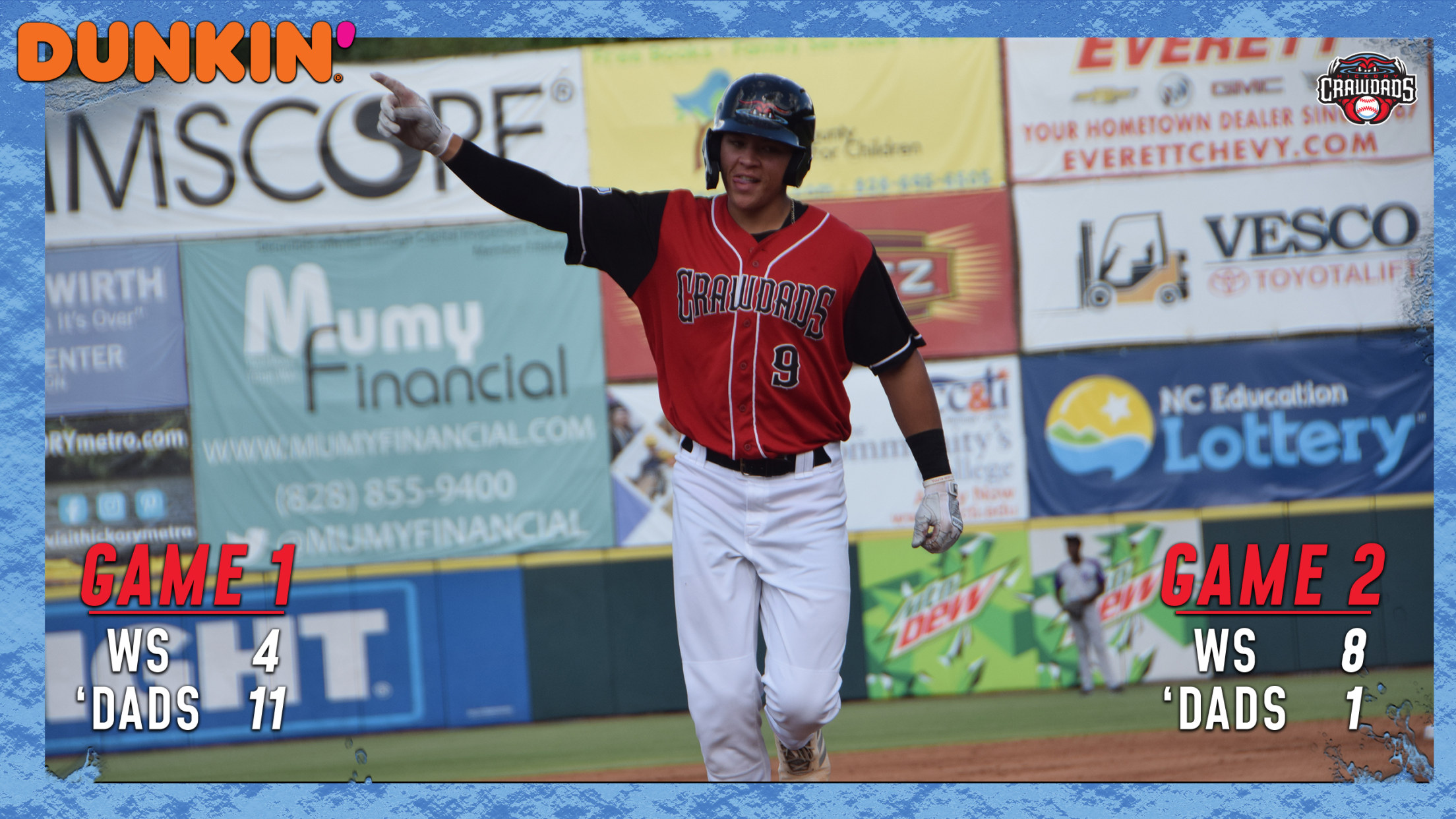 Hickory, NC- The Crawdads crushed the Winston-Salem Dash 11-4 in the first game of Saturday's doubleheader but lost in the second by a score of 8-1. In the first game Winston-Salem took a 2-0 lead in the top of the first on a homerun off Avery Weems. The Crawdads quickly
Crawdads Defeat Dash, Win 5-1
Hauver's Blast is Game Winner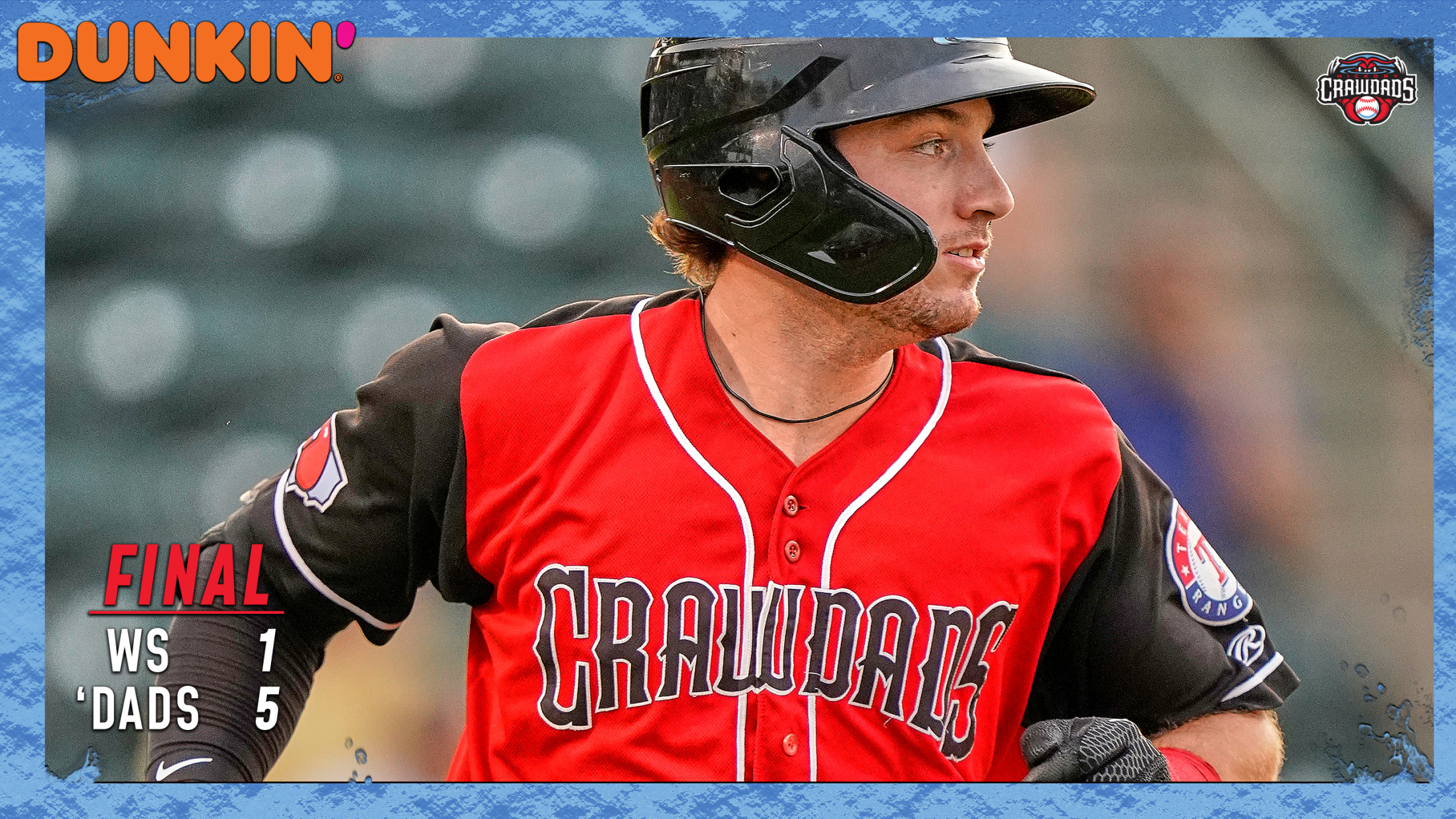 Hickory, NC- The Crawdads picked up a 5-1 victory on Friday Night over the Winston-Salem Dash. The Crawdads took a 1-0 advantage in the second inning over the Dash. Jonathan Ornelas doubled and moved to third on a groundout by Jake Guenther. A passed ball by the catcher allowed Ornelas
Thursday's Doubleheader Washed Out
Game 1 Moved to Saturday, Game 2 Canceled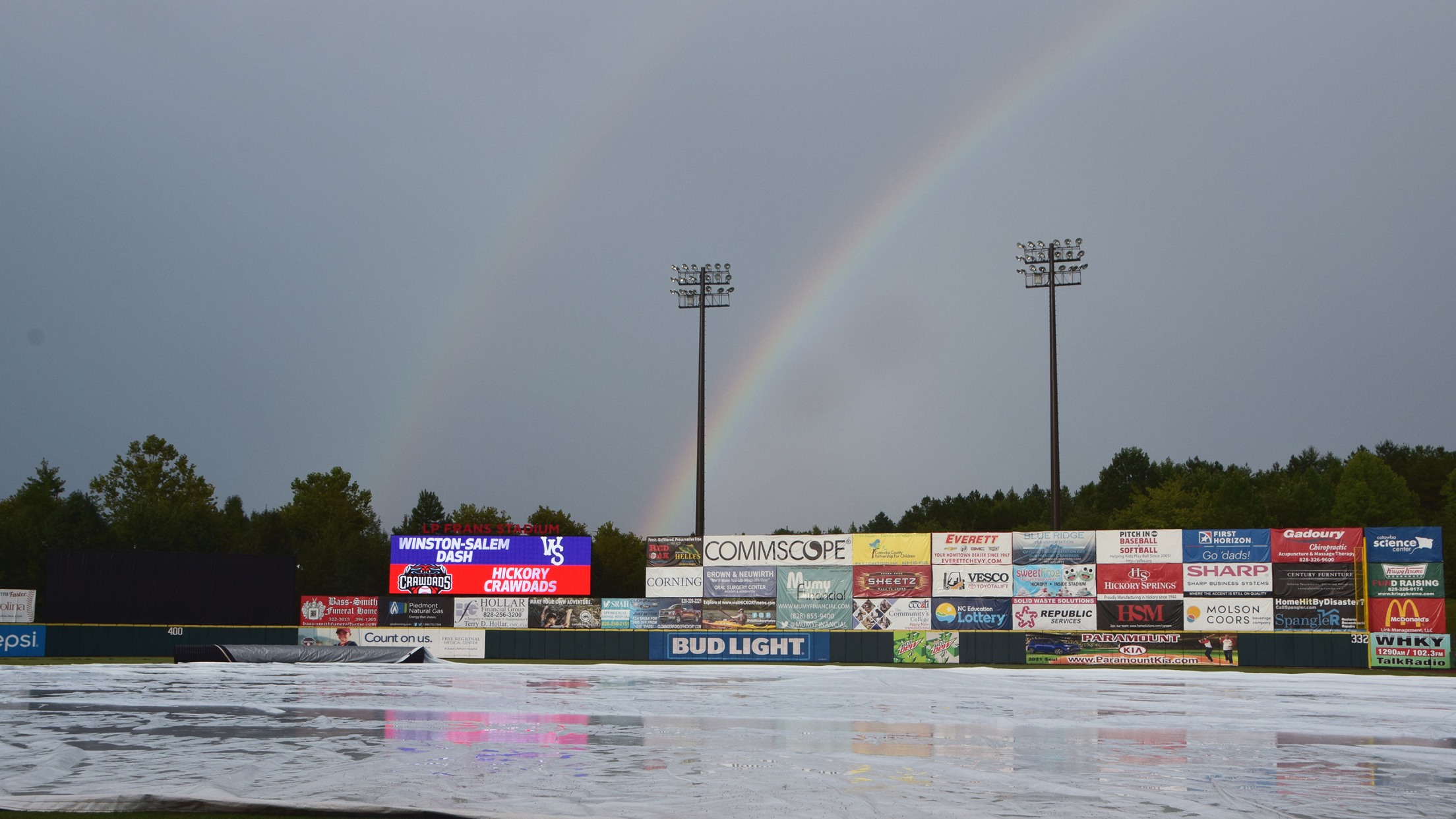 Hickory, NC- Thursday night's doubleheader was canceled due to unplayable field conditions following a storm. The Crawdads and Dash will make up a game on Saturday in a doubleheader starting at 4pm. Gates will open at 3:30pm. Saturday's second game will start 30 minutes after the first game ends, but
Harris Homer Not Enough as 'Dads Drop Opener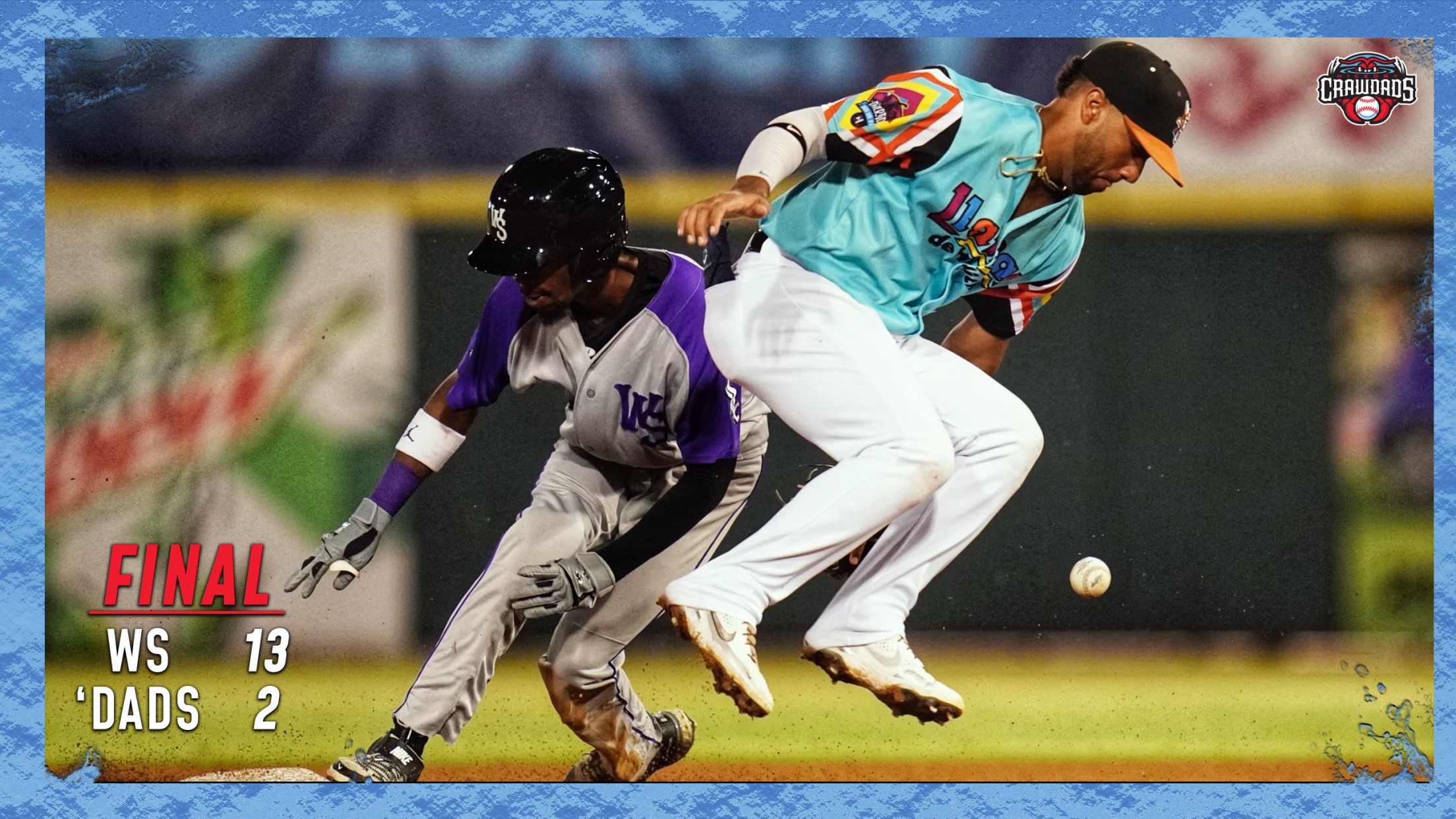 Hickory, NC- The Crawdads were unable to hold onto an early lead, ultimately dropping the series opener to the Winston-Salem Dash 13-2. The Crawdads came out of the gate strong, taking a 2-0 lead. Trevor Hauver drew a walk to get on base for Dustin Harris. Harris hit a homerun
Weather Postpones Tuesday's Game
Impending Storms Shift Game to Thursday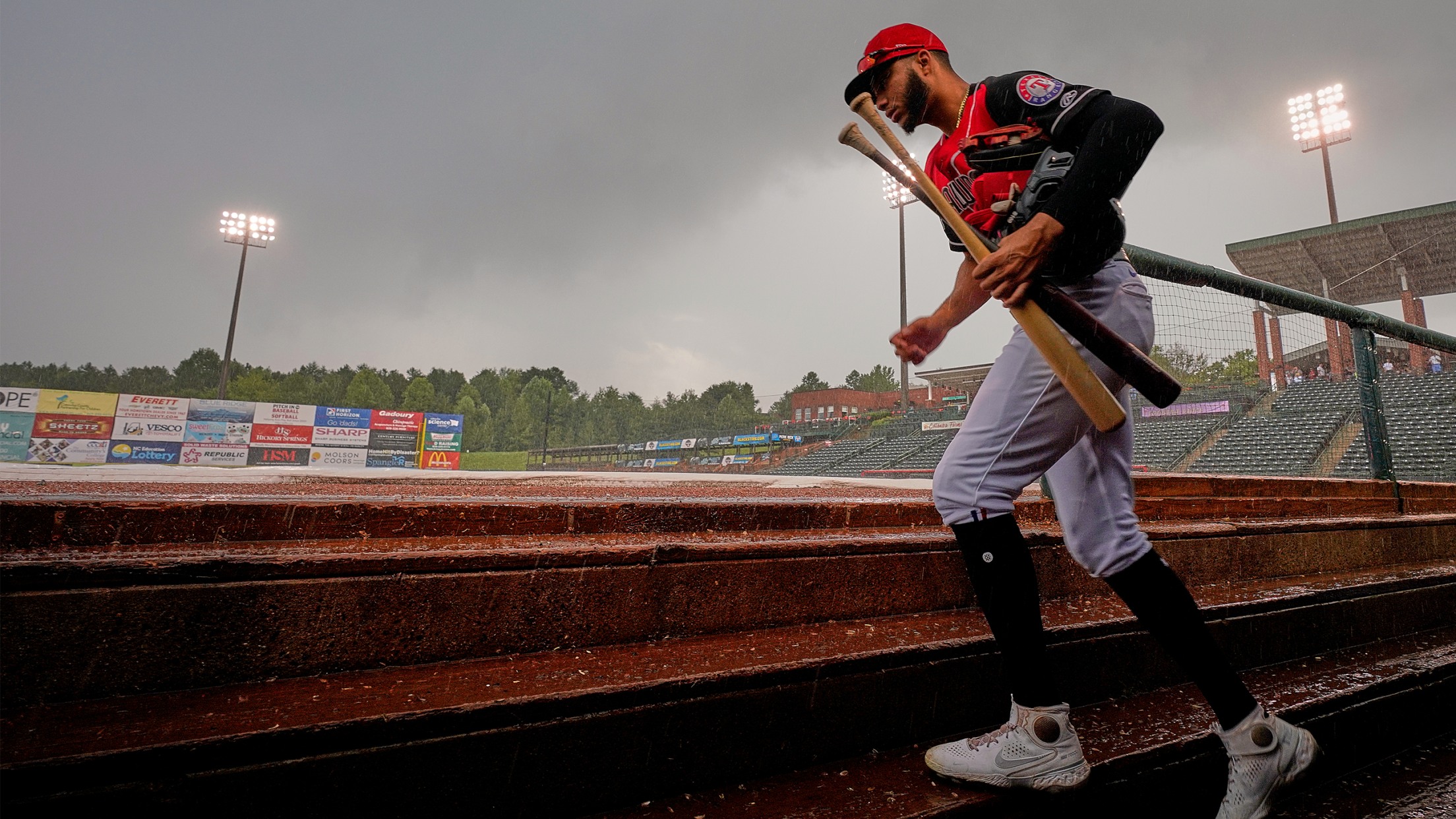 Hickory, NC- Tuesday evening's series opener against the Winston-Salem Dash has been postponed out of caution for the health and safety of fans, players, and staff due to the impending tropical depression, Fred. It will be made up in a doubleheader on Thursday. Wednesday night's game will be evaluated at