LP Frans Stadium Information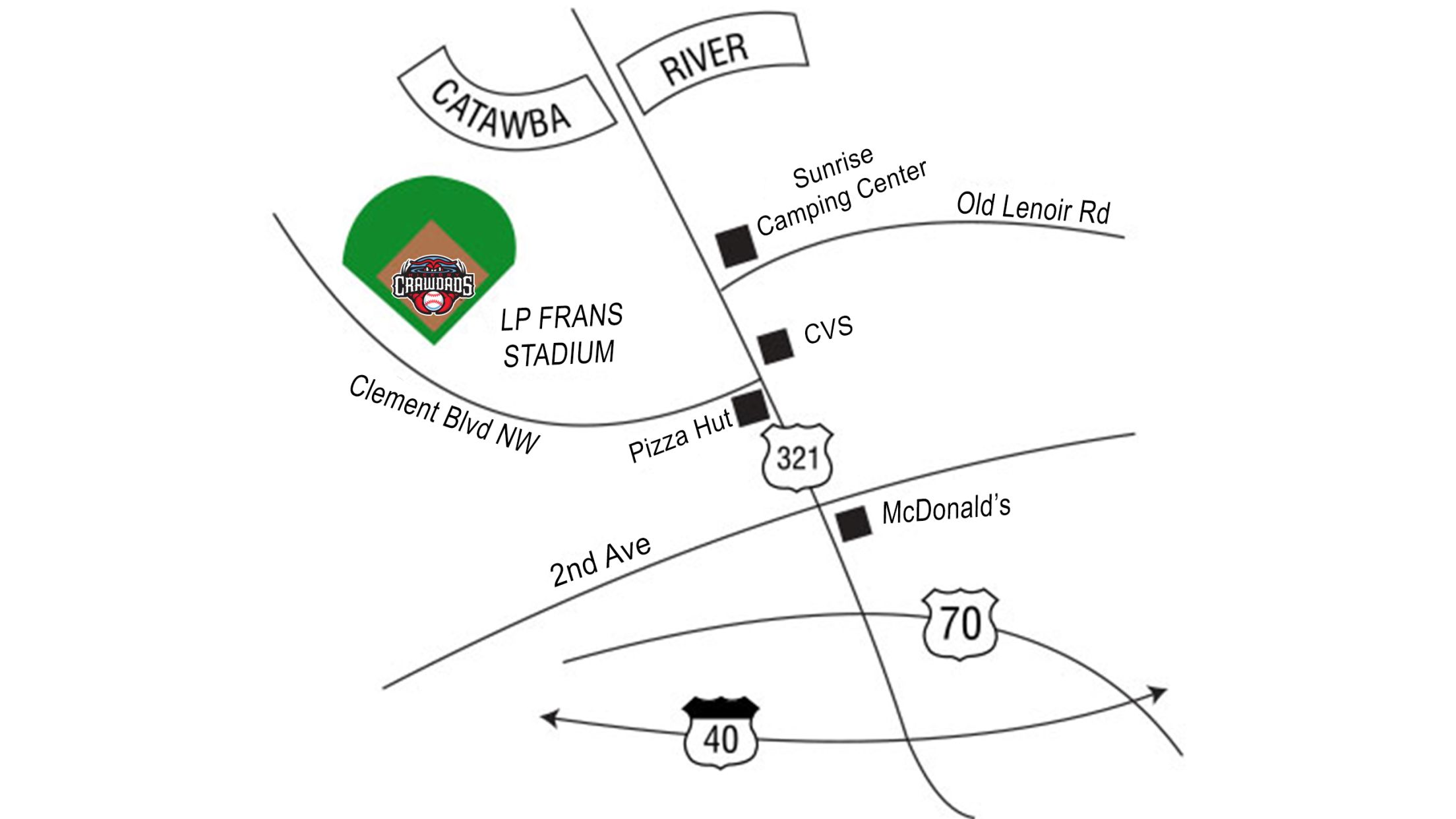 L.P. Frans Stadium is home to the Hickory Crawdads, the Single A Affiliate of the Texas Rangers.
Construction began on L.P. Frans Stadium in 1992 in preparation for the Crawdads arrival in Hickory. The land was donated by the Winkler family in an agreement that also saw the creation of trails and a park as well. The stadium is named after the local Pepsi bottler Lee Polk Frans who helped to finance construction.
Following the 2013 season the stadium underwent its first major renovations. The improvements included: a new VIP section, Picnic Pavilion, three outdoor Party Patios, and completely renovated suites, Crawdads Cafe, and front offices. The stadium also received new stadium lights and a repaved parking lot.
In October of 2017, the Texas Rangers announced an additional $1 million in renovations to the Frans. During the renovations the playing surface, including sod, warning track material and infield dirt, was replaced and drainage beneath the field was improved. Five poles that supported the protective netting behind home plate were also removed in favor of overhead wiring to improve sightlines. Both dugouts received new flooring, benches, steps, as well as rebuilt helmet and bat racks. The plywood outfield walls were torn down and new padded walls were installed in their place. The biggest change in fan experience is the new LED video board. The new display measures 15.5' tall by 54' wide. The previous board measured 12' tall by 20' wide.
The stadium seats roughly 4,000 fans and has hosted the South Atlantic League Finals three times: 2002, 2004 and 2015. L.P. Frans Stadium has also played host to the 1994, 2001, and 2014 SAL all-star games.