Back-to-Back Sweeps
Hillsboro wins sixth consecutive game heading into Independence Day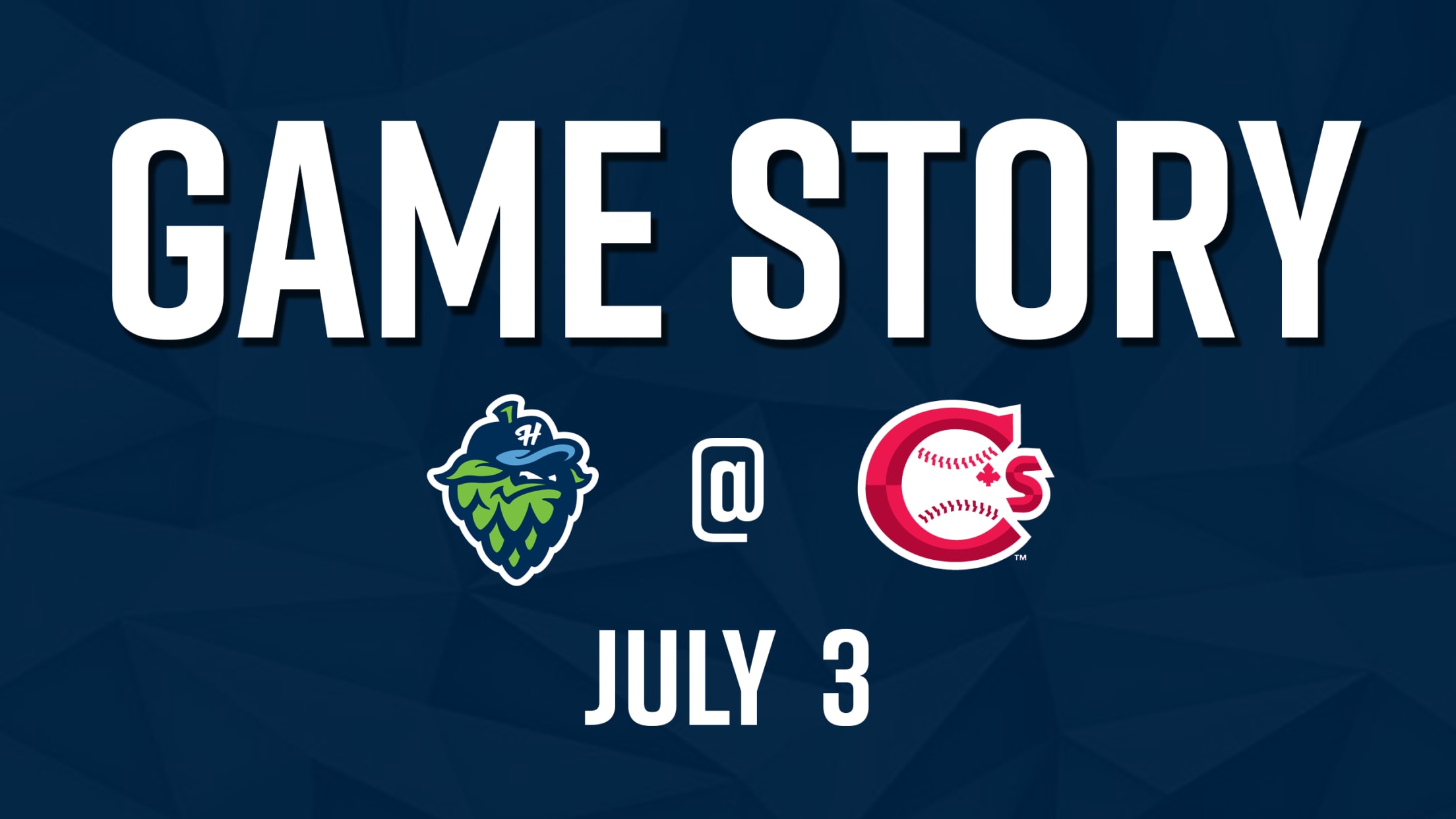 The Hillboro Hops defeated the Vacouver Canadians 6-0 on Wednesday afternoon north of the border, improving their record to a Northwest League-leading 14-6. The Hops have now claimed back-to-back series sweeps, good for six wins in a row.Hillboro's pitching was yet again brilliant, led by starter Deyni Olivero who tossed
The Hillboro Hops defeated the Vacouver Canadians 6-0 on Wednesday afternoon north of the border, improving their record to a Northwest League-leading 14-6. The Hops have now claimed back-to-back series sweeps, good for six wins in a row.
Hillboro's pitching was yet again brilliant, led by starter Deyni Olivero who tossed six innings of shutout ball. Olivero gave up a mere three hits while not walking a single batter. Erin Baldwin entered the game in relief and pitched two more scoreless innings.
Hops slugger Kristian Robinson wasted no time, hitting a two-run home run in the first inning. Hillsboro added two more runs in the fourth, a run in the sixth, and none other than Robinson drove in the final run of the ball game in the top of the ninth. Jake Polancic preserved the shutout with a scoreless ninth inning.
Entering Independence Day, the Hops will face off against the Spokane Indians who are in first place in the North Division of the Northwest League. This contest will feature a live telecast on Root Sports with Rich Burk handling play-by-play.
The game will air live on NBC Sports Rip City Radio 620 AM with pregame coverage beginning at 6:35 p.m.