Frogs Jump Hops 8-3 in Series Opener
Everett wins 12th consecutive head-to-head meeting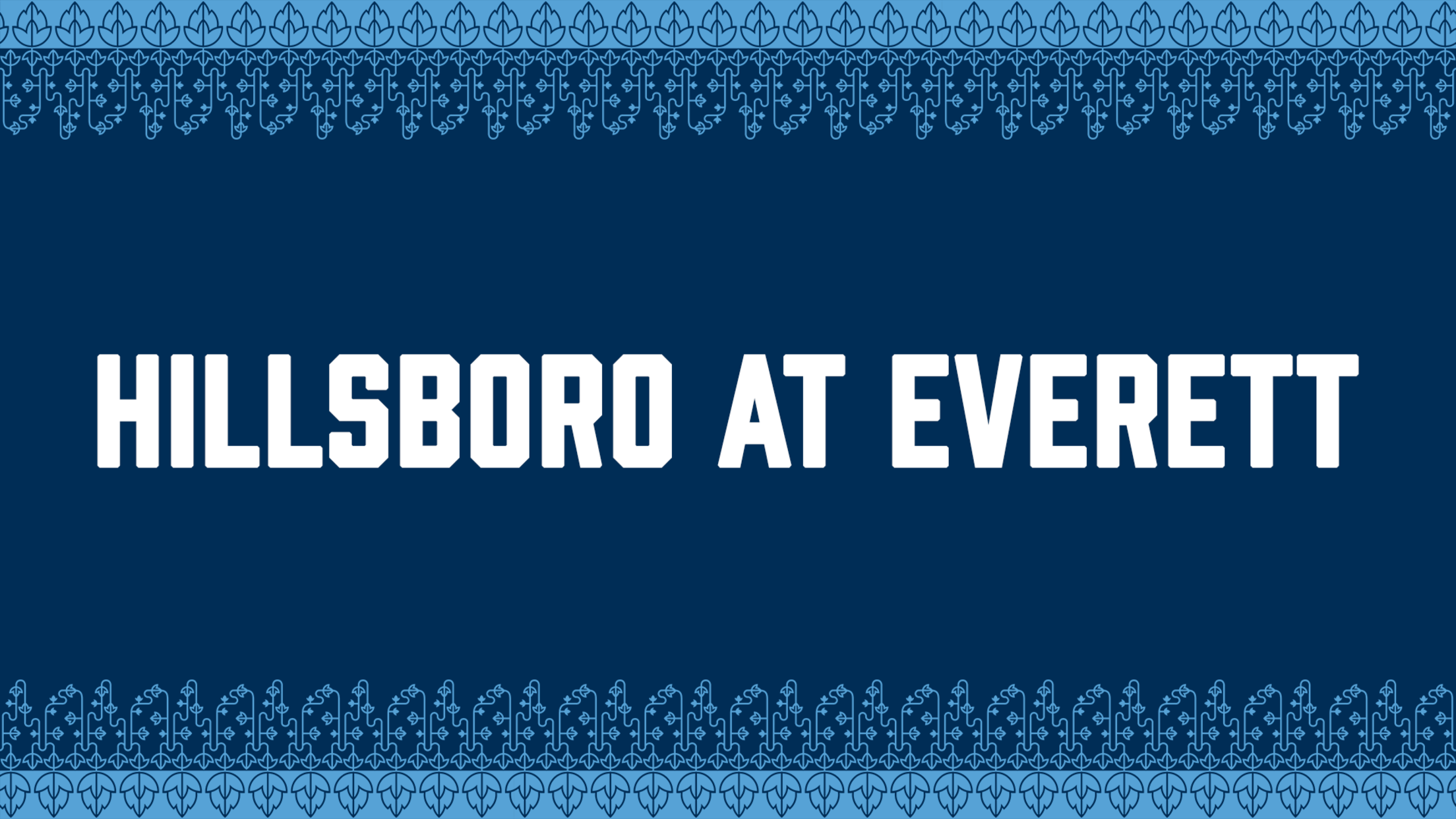 BOX SCORE EVERETT, WASH. (August 2, 2022) --- The Everett Aquasox broke open a close game with a four-run eighth inning on Tuesday afternoon at Everett Memorial Stadium, and beat the Hillsboro Hops 8-3 --- the 12th consecutive head-to-head win for the Frogs over the Hops since May 18th. Sox
EVERETT, WASH. (August 2, 2022) --- The Everett Aquasox broke open a close game with a four-run eighth inning on Tuesday afternoon at Everett Memorial Stadium, and beat the Hillsboro Hops 8-3 --- the 12th consecutive head-to-head win for the Frogs over the Hops since May 18th.
Sox starter Bryan Woo, just up from Modesto in the Cal League and making his High-A debut, tossed five strong innings, allowing just four hits and one run, with no walks and five strikeouts. Everett gave him strong early support, with a run in the first, two in the second (on a two-run home run by Justin Lavey), and another run in the third, all off Hops starter Luke Albright.
Trailing 4-0 entering the top of the fourth, Hillsboro got one the board on a one-out single by Deyvison De Los Santos, a wild pitch and an RBI single by Caleb Roberts.
In his next at-bat, leading off the top of the seventh, Roberts hit a solo home run to cut the deficit to 4-2. One out later, Wilderd Patino and Cam Coursey hit back-to-back singles, and Lyle Lin's RBI ground-out made it a one-run ballgame. Hillsboro, however, left runners at first and second when Jordan Lawlar lined out to center to end the inning.
Another Hops opportunity went by the wayside in the eighth. With one out, Everett reliever Kyle Hill hit A.J. Vukovich with a breaking ball, and Roberts walked. A double-steal had the potential tying run at third and go-ahead run at second with one out, but Hill struck out Neyfy Castillo and retired Patino on a close play at first after a high chopper back to the mound.
Everett had had numerous chances to break the game open in the first seven innings but couldn't do it. Solid defense by the Hops snuffed a rally in the sixth, as Castillo threw Alberto Rodriguez out at the plate to end the inning. And in the seventh, Hops reliever Justin Martinez pitched around his own errant throw on a potential double-play ball to strike out a pair and induce a fly out to left to leave the bases loaded.
Still leading 4-3 entering the bottom of the eighth, Everett broke through. Jose Alcantara walked Rodriguez, and with one out, Robert Perez Jr. --- playing in his first game at the High-A level --- hit a home run to center that probably wouldn't have left any other yard in professional baseball. But in Everett, it's just 357 feet to straightaway center, and his fly ball went approximately 375 feet. That made it 6-3, and the Sox added two more runs later in the inning on an RBI double by David Sheaffer and an RBI single by Trent Tinglestad.
Matthew Willrodt worked a 1-2-3 ninth to finish the game for Everett.
Ryan Bliss' hitting streak ended at six games.
Right-hander Ken Giles, with Everett on a major league injury rehab assignment from the Seattle Mariners, retired the side in order in his lone inning (the sixth), striking out two. Giles is working his way back from a shoulder injury, and had missed the entire 2021 campaign after Tommy John surgery. Giles has 115 saves in his major league career, with the Phillies, Astros and Blue Jays.
Hillsboro fell to 11-20 in the second half, 40-55 overall. Everett is 17-14, and 48-48 overall.
The series continues on Wednesday at 7:05PM. Airtime will be at 6:50PM on Rip City Radio 620AM and www.RipCityRadio.com.