Hops Leave Devils Stranded in 3-2 Win
Christian Montes De Oca strikes out four in bottom of ninth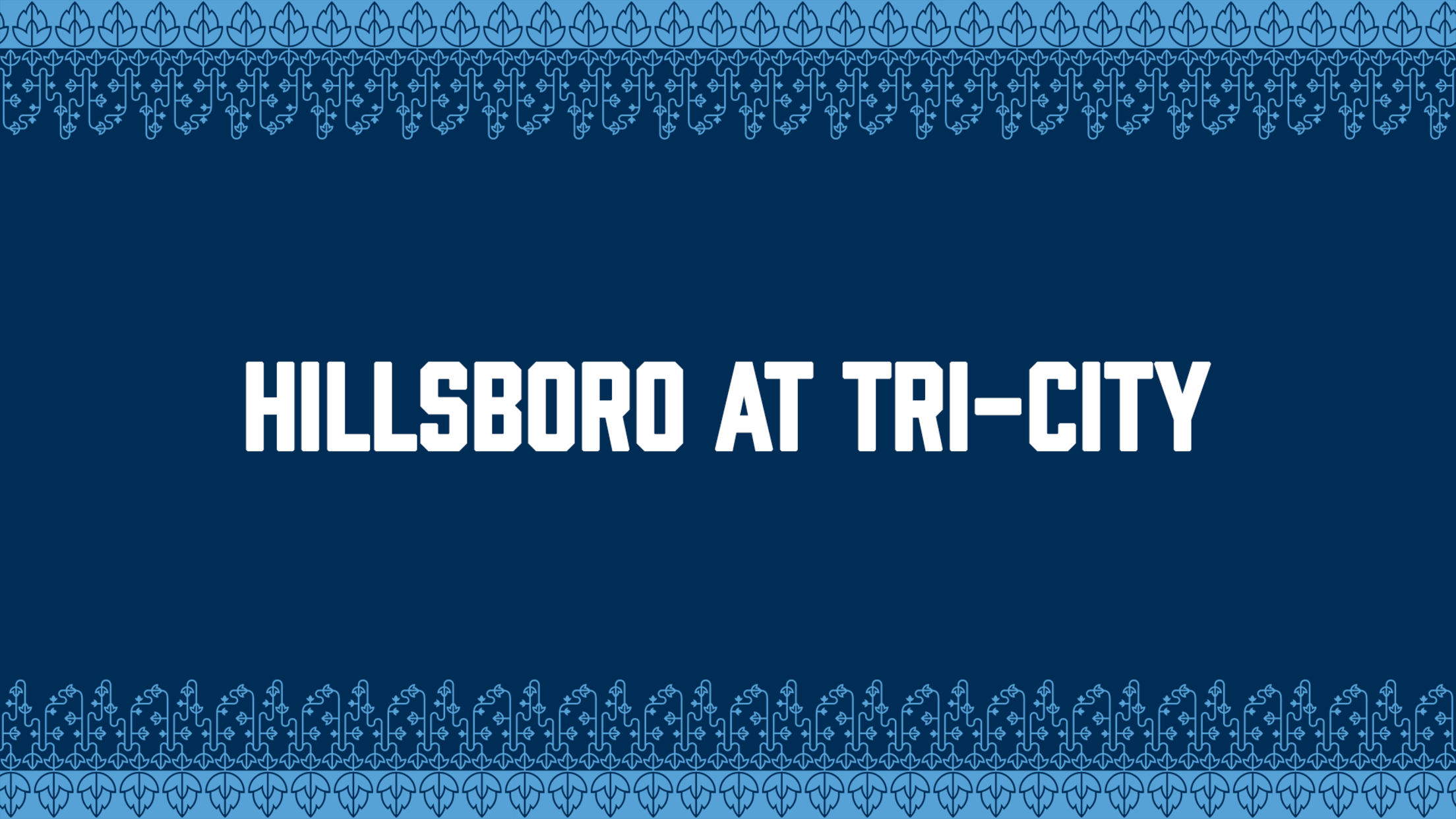 BOX SCORE PASCO, WASH. --- Hillsboro pitching escaped jam after jam on Wednesday night at Gesa Stadium, hanging on for a 3-2 win over the Tri-City Dust Devils. Tri-City went just 1-for-13 with runners in scoring position, and left nine men aboard --- eight of them on second or third
PASCO, WASH. --- Hillsboro pitching escaped jam after jam on Wednesday night at Gesa Stadium, hanging on for a 3-2 win over the Tri-City Dust Devils. Tri-City went just 1-for-13 with runners in scoring position, and left nine men aboard --- eight of them on second or third base. Christian Montes De Oca struck out four in a scoreless ninth inning to seal the victory.
The Hops got on the board first in the top of the third inning when Shane Muntz led off with a double, Ryan Bliss followed with a walk, and two batters later A.J. Vukovich tripled them both home. Vukovich then scored on a wild pitch to make it 3-0.
By that point, Hops starter Jamison Hill had already worked out of two tight spots, escaping a first-and-second, none-out jam in the first inning with a strikeout and a 4-6-3 double play; and a first-and-second, one-out jam in the second with another 4-6-3 DP. Hill gave up a solo home run to Osmy Gregorio in the fourth to make it 3-1, but pitched around an error later in the inning. He stranded another runner at second in the fifth, striking out the final two batters of the frame.
Gregorio tripled leading off the sixth, the final batter Hill faced. Andrew Saalfrank came out of the 'pen, and although the inherited runner would score to cut the Hops lead to 3-2, Saalfrank pitched out of a second-and-third one-out jam with a strikeout and ground-out, with help from a fine play in the hole by Bliss.
Saalfrank found himself in trouble again in the seventh, with a runner at second and one out, but another ground out and strikeout ended the frame. Then it was Jose Alcantara's turn out of the Hops' bullpen. He put the tying run on base in the bottom of the eighth, but a fantastic play by Hillsboro second baseman Jarrod Watkins ended the inning. Kyle Kasser hit a shot on a hop to Watkins' right, and he made a lunging backhand grab and a quick flip to Bliss to start an inning-ending DP.
Hillsboro failed to add to their lead, stranding runners at second base in both the eighth and ninth innings.
Montes De Oca came out of the bullpen seeking his first save in a Hops uniform, and although he struck out Edwin Yon to begin the inning, his slider in the dirt eluded Hops catcher Adrian Del Castillo, and Yon reached base. Steven Rivas struck out on a high fastball, but Montes De Oca then put the winning run on base when he walked the number-nine hitter, Christian Molfetta. Montes De Oca then fell behind leadoff man Kyren Paris 3-1, before bouncing back to strike him out looking on a fastball on the inside corner at the knees. He then induced D'Shawn Knowles to chase a high fastball on a 1-2 pitch to end the game.
The game began with an eventful top of the first inning that saw Hops manager Vince Harrison get ejected. Facing Tri-City righthander Landon Marceaux --- who had thrown seven shutout innings against the Hops on June 2nd --- Hillsboro put runners at the corners with one out on singles by Bliss and Vukovich. Caleb Roberts then grounded one to first, and Gabe Matthews threw to the plate. Bliss was called out by plate umpire Hector Cuellar. Harrison briefly argued the call, had one more thing to say as he walked away, and was tossed from the game. Ronald Ramirez managed the team the rest of the way.
Marceaux worked six innings, allowing five hits and three runs, but took the loss to fall to 2-5. Hill (five innings, four hits, two runs) got the win to improve to 3-5. The Hillsboro bullpen has now thrown 10.1 innings in the series, allowing 3 hits and no runs, with five walks and 14 strikeouts.
Hillsboro, winners of three straight, is 3-2 in the second half, 32-37 overall. Tri-City fell to 1-4, 30-38.
The Hops will attempt to match their longest winning streak of the year on Thursday night. Game three of the six-game series at Tri-City will be at 7:05, with the radio pregame show beginning at 6:50 on Rip City Radio 620AM and www.RipCityRadio.com.