Hops Win at Everett with Clutch Hitting, Strong Relief 
Vukovich and Malave go deep, Roberson has key two-run single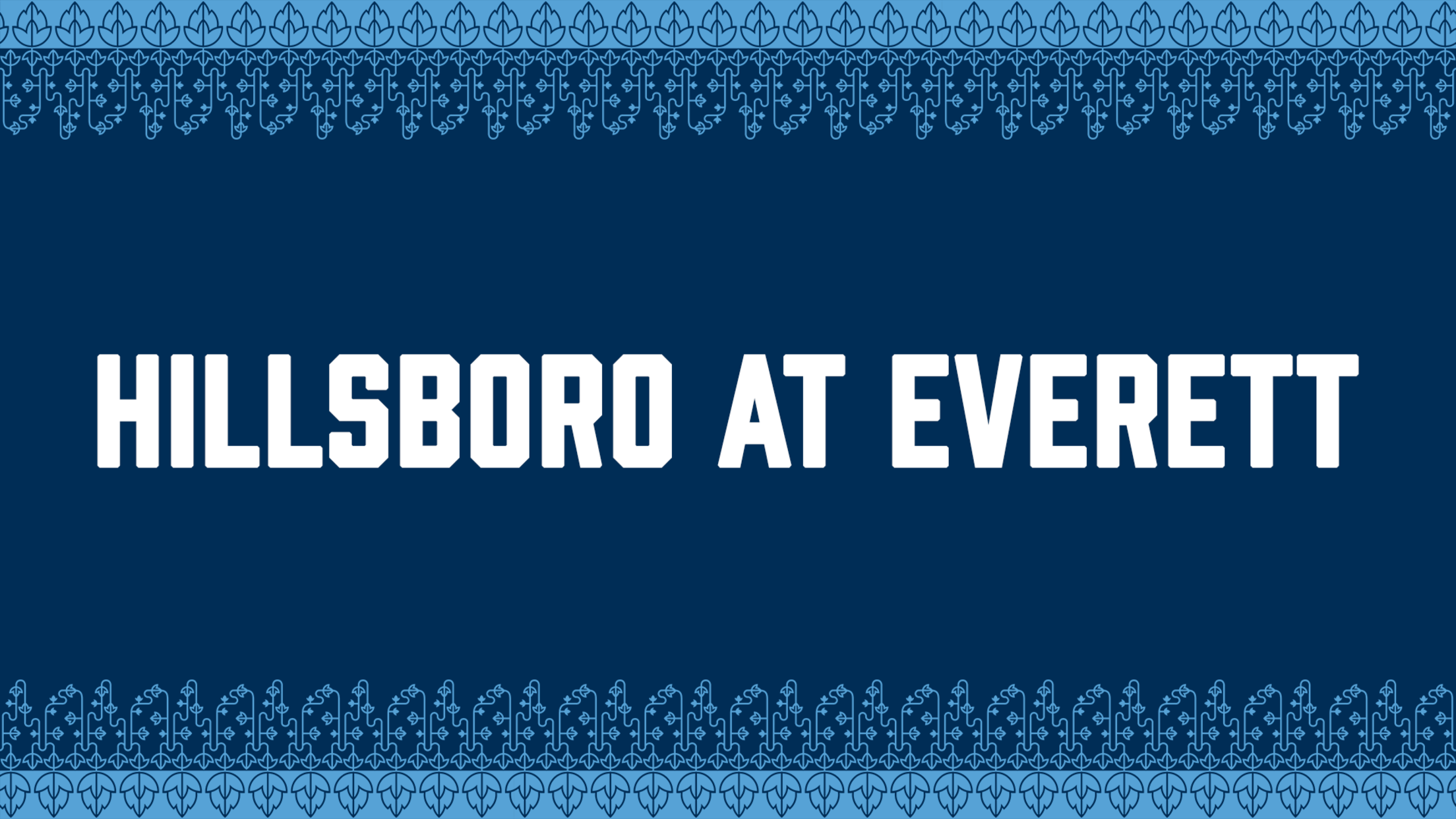 BOX SCORE EVERETT, WASH. (August 3, 2022) --- After a dozen straight head-to-head losses to the Everett Aquasox, the Hillsboro Hops finally got a win on Wednesday night at Everett Memorial Stadium. A.J. Vukovich and Ramses Malave hit home runs, newcomer Jacen Roberson had a two-run double, and Kyle Backhus
EVERETT, WASH. (August 3, 2022) --- After a dozen straight head-to-head losses to the Everett Aquasox, the Hillsboro Hops finally got a win on Wednesday night at Everett Memorial Stadium. A.J. Vukovich and Ramses Malave hit home runs, newcomer Jacen Roberson had a two-run double, and Kyle Backhus worked two scoreless innings to close out the 6-5 win.
The Hops scored three times in the first inning on one swing. After Jordan Lawlar was hit by a pitch and Deyvison De Los Santos walked, Vukovich got into an extended battle with Everett starter Logan Rinehart. Vukovich fouled off five consecutive 0-2 pitches before belting a three-run home run to left field. In the second, Malave also went yard, a solo shot to left, to make it 4-0.
Everett played longball themselves in the bottom of the second. After Hops starter Avery Short walked Robert Perez Jr. to lead off the inning, Dariel Gomez hit his league-leading 18th home run, a no-doubter to right field. Two batters later, Justin Lavey homered to right --- a solo shot, his second dinger in two games, to cut the Hops lead to 4-3.
Marcos Tineo relieved Short after a leadoff walk in the bottom of the third, and got a double play and a strikeout to end the inning. Tineo, however, ran into problems in the fourth. Perez drew another leadoff walk, and three batters later, Lavey had an infield hit. A passed ball scored one run, a Ty Duvall single brought home another, and the Sox had a 5-4 lead.
But Hillsboro had a comeback of their own. In the top of the sixth, facing Max Roberts, Vukovich dropped a looper into right field for a base hit, and Caleb Roberts had an infield single. Wilderd Patino sacrificed the runners to second and third, just the Hops' fourth sacrifice bunt this year. That set the table for Roberson, playing his first game at High-A after his promotion from Visalia. Roberson drove an opposite field line drive to left, over the head of Cole Barr for a two-run double and a 6-5 Hops lead.
The Hillsboro bullpen took over from there, holding Everett scoreless despite some shaky moments. Junior Mieses walked the first two batters in the bottom of the sixth, but second baseman Channy Ortiz followed the walks with a brilliant play. With runners at first and second and none out, Everett's third baseman Ben Ramirez hit a looping line drive toward Ortiz. He appeared to lose the ball in the lights, but later reports indicated he had dropped it on purpose. Ortiz quickly picked the ball up and flipped it to Lawlar for a force out on the runner coming from first, and Lawlar tagged out the runner at second for a double play. Mieses then struck out Lavey to end the threat.
Everett threatened again in the bottom of the seventh. Facing Gerald Ogando, Everett again drew back-to-back walks again to start the frame. Ogando, however, retired leadoff man Victor Labrada on a shallow fly out, got Alberto Rodriguez on a ground out, and struck out Mike Salvatore to strand a pair.
Kyle Backhus worked the final two innings, and was the only Hops pitcher not to walk a batter. He struck out the side in the eighth, allowing only a two-out single, and worked a 1-2-3 ninth with two more strikeouts to end it.
Hillsboro won despite issuing seven bases on balls, including five leadoff walks.
The Hops are now 19-15 in one-run games this season, and they snapped a streak of eight consecutive losses in one-run affairs.
Hillsboro is 12-20 in the second half, 41-55 overall. Everett is 17-15, 48-49 overall.
The third game of the six-game series will be at 7:05 on Thursday night, with pregame airtime at 6:50 on Rip City Radio 620AM and www.RipCityRadio.com.