O'Banion, Indians end Hops' seven game win streak
Longballs from O' Banion, Terry haunt Hillsboro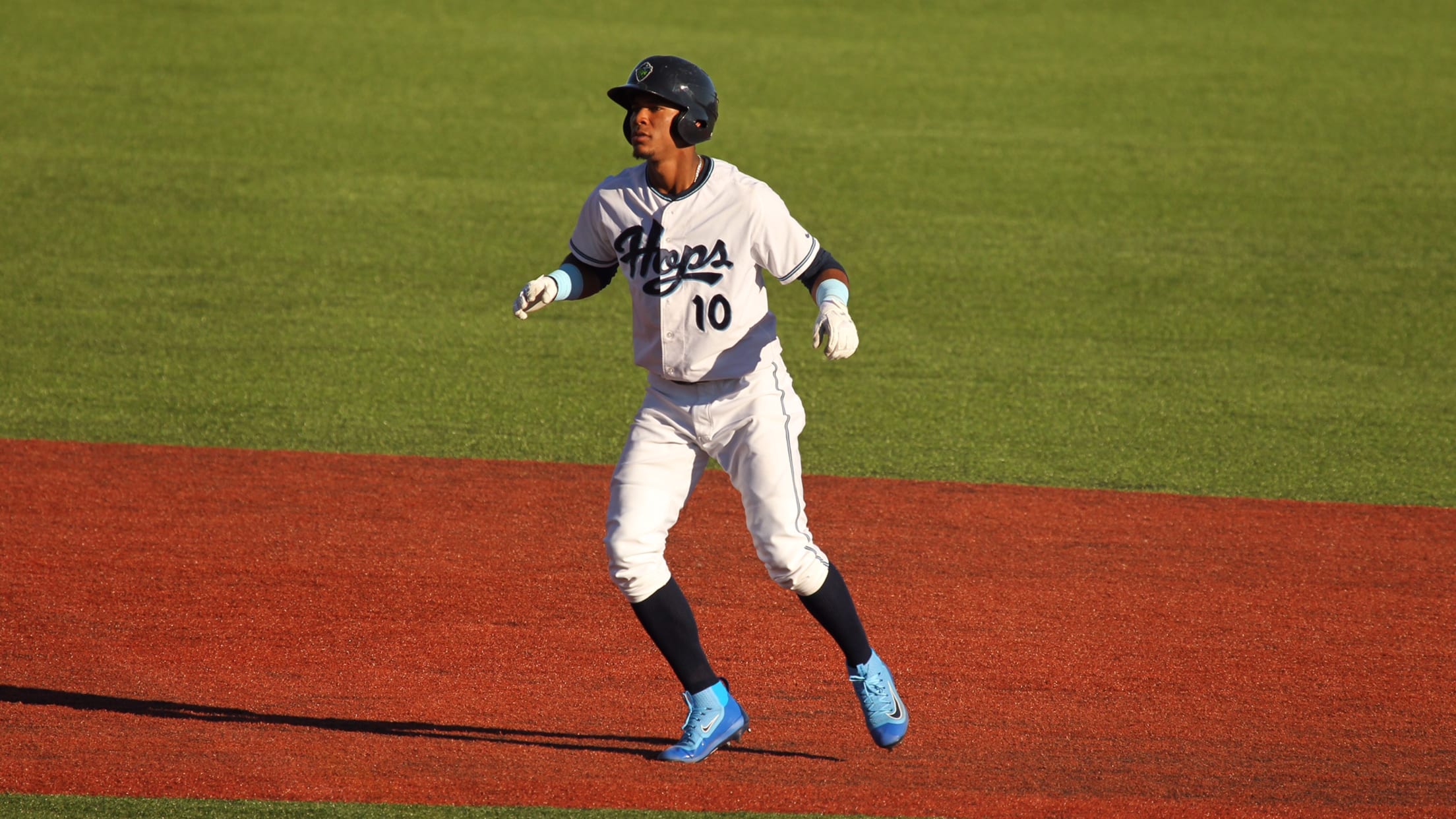 (allstar.photos)
The Hillsboro Hops entered the third game of the series with the Spokane Indians on a seven-game win streak, looking to tie the franchise record of eight straight. Hops' starter Riley Smith took the mound with six consecutive starts with two earned runs or less.Outfielder Austin O'Banion came to the
The Hillsboro Hops entered the third game of the series with the Spokane Indians on a seven-game win streak, looking to tie the franchise record of eight straight. Hops' starter Riley Smith took the mound with six consecutive starts with two earned runs or less.
Outfielder Austin O'Banion came to the plate with a man on and took Smith into the Spokane bullpen.
A feel-good moment of the night was the return of 2015 Hillsboro NWL Championship team member, Breckin Williams. Less than a year removed from Tommy John surgery, Williams fired a scoreless frame.
In the top of the fourth, O'Banion and first baseman Curtis Terry would both go deep. O'Banion's second homer of the game was a grand slam and Terry's a three run blast.
The prolific Hops offense would be silenced by Reiver Sanmartin, who continued his streak of strong starts, going six innings, scattering three hits and one unearned run. However, Hillsboro got to the Indians' bullpen, tagging Samir Vivas for three runs in the bottom of the seventh. The attack started with a Tra Holmes RBI single and was capped by outfielder Dan Swain's two run ground rule double, scoring Holmes and shortstop Camden Duzenack.
Things got a little chippy in the eighth inning, when a Spokane Indian was hit by a pitch for the third time in the game, leading to both benches and bullpens emptying onto the field. No one was ejected and the scrum was mostly uneventful.
Hillsboro currently sits half a game up on Eugene (Eugene result underway), heading into the final game of the first half. The Hops would have to finish the first half ahead of Eugene outright, as the Emeralds hold the tiebreaker.
Brian Schaffer takes the mound at Ron Tonkin field at 4:03 PM Sunday. Be sure to catch the game on MiLB.tv and Rip City Radio 620. Pregame show starts at 3:35.