Hunter a Hero in Home Finale for Inland Empire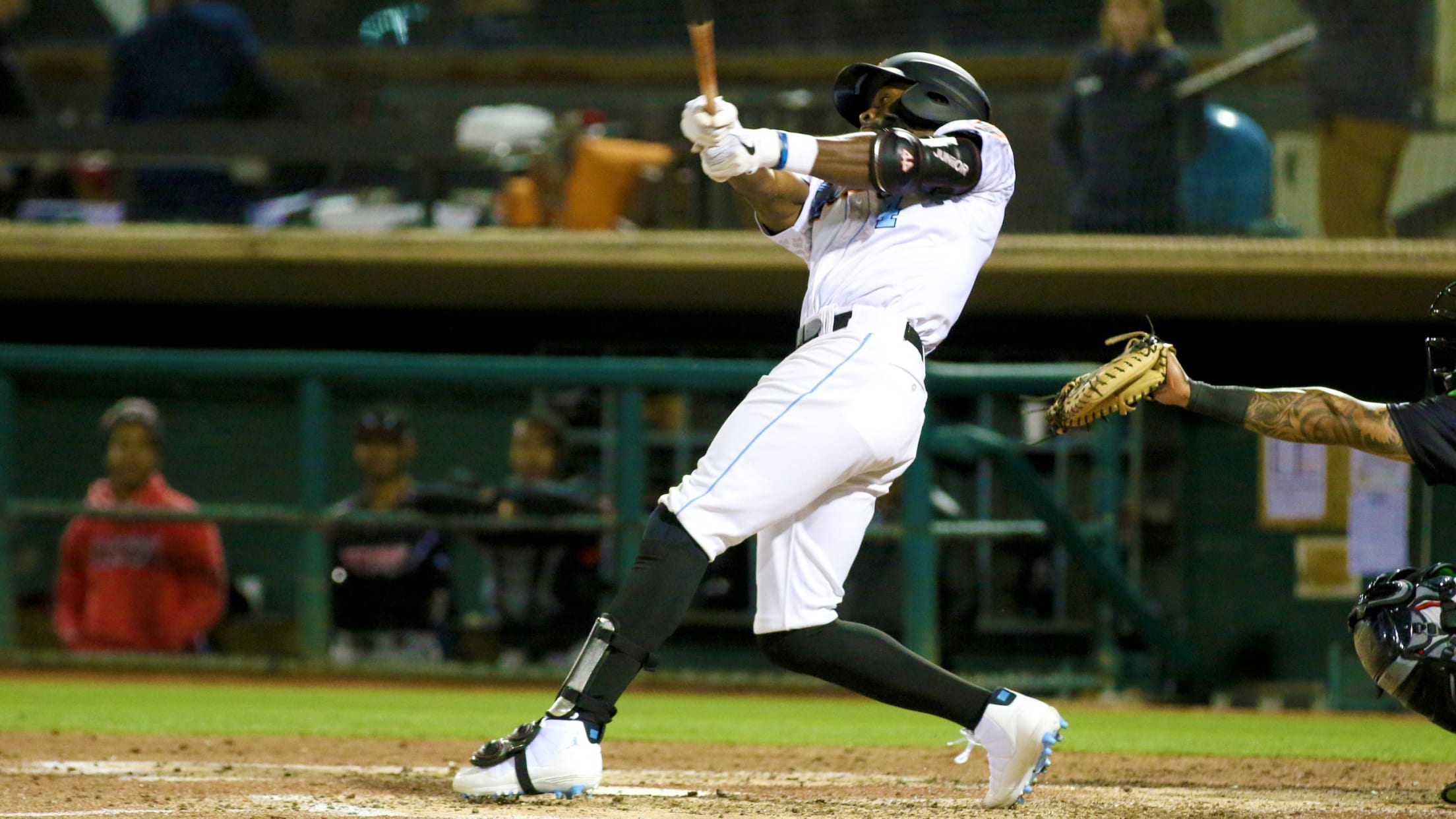 San Bernardino, CA- The Inland Empire 66ers of San Bernardino polished off its 2019 home schedule with a 5-2 win over the Ranch Cucamonga Quakes on Monday night. The 66ers scored jumped out to an early lead with three in the first off Quakes starter Austin Hamilton (6-4) and got
San Bernardino, CA- The Inland Empire 66ers of San Bernardino polished off its 2019 home schedule with a 5-2 win over the Ranch Cucamonga Quakes on Monday night. The 66ers scored jumped out to an early lead with three in the first off Quakes starter Austin Hamilton (6-4) and got a big night out of outfielder Torii Hunter Jr. to improve to 7-19 against the Quakes in 2019. The 66ers finished their home slate with a record of 32-38 at San Manuel Stadium.
Jordyn Adams opened the first for Inland Empire (52-80, 26-37) with a triple to center, his first Cal League hit. Leonardo Rivas then singled him home to take a 1-0 lead. After a double play emptied the base, Zane Gurwitz then singled and came home on Spencer Griffin's RBI triple. Hunter then singled Griffin in with a single to center. The 66ers made it 4-0 in the second on Mike Stefanic's RBI single. Nathan Bates started the game for the Sixers on the mound and tossed two scoreless frames with four Ks. The Quakes (77-54, 36-27) got on the board in the fourth when Devin Mann tagged a solo home to left against IE reliever Travis Herrin (4-6). The homer was Mann's 18th of the year. The Quakes tacked on another run in the fifth but that was all they got against Herrin who pitched six innings giving up six hits, three walks and fanning four. The 66ers added an insurance run back in the fifth when Hunter reached on an infield single, stole second and third and then scored on Devin Davis' double for a 5-2 adavantage. Hunter finished the night 4-for-4 with three stolen bases, a run scored and one RBI. It was his first four-hit game of the year and the Prosper, TX resident has now nabbed 15 bases. Adams finished with the triple, a single and a walk. Gurwtiz and Davis each had two hit games. Connor Higgins locked down his second save of the year with perfect ninth inning striking out the side.
The 66ers open a series at Lancaster on Tuesday at 6:35 pm. The contest can be seen and heard live at 66ers.com.