Quakes Rumble in Fifth Inning to Shake Up Sixers 6-3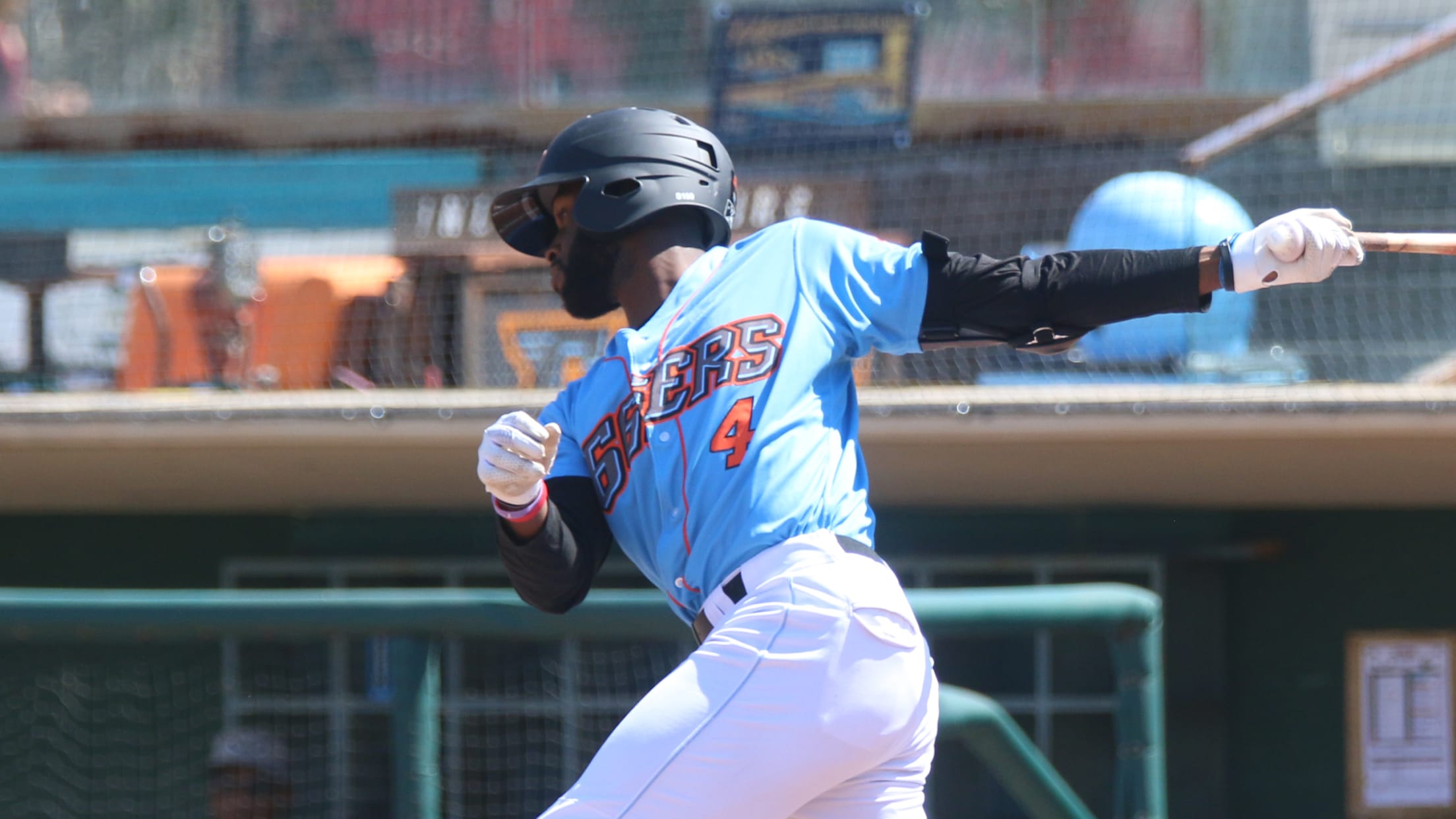 San Bernardino, CA- The Inland Empire 66ers of San Bernardino ran into excellent starting pitching and a fifth inning power explosion from the Rancho Cucamonga Quakes in 6-3 loss at San Manuel Stadium on Saturday night. Gerardo Carrillo (4-9) shook off a sloppy first inning for the Quakes and cruised
San Bernardino, CA- The Inland Empire 66ers of San Bernardino ran into excellent starting pitching and a fifth inning power explosion from the Rancho Cucamonga Quakes in 6-3 loss at San Manuel Stadium on Saturday night. Gerardo Carrillo (4-9) shook off a sloppy first inning for the Quakes and cruised through his remaining six frames setting a career-high with 11 Ks. The Quakes (76-53, 35-26) took control of the game in the fifth with homers from Deacon Liput, Starling Heredia and Miguel Vargas and improved to 18-6 against Inland Empire in 2019.
The Quakes got on the board in the first with a RBI single from Devin Mann against IE starter Cooper Criswell (4-8). The 66ers (51-79, 25-36) answered in the bottom of the frame with a double to right and scored on Torii Hunter Jr.'s RBI single. After Mike Stefanic singled Hunter to third, Zane Gurwitz bounced into a double play putting a runner at third. Gleyvin Pineda was then hit by a pitch from Carrillo and Spencer Griffin drilled a RBI single for a 2-1 66ers lead. Carillo did not allow another hit over the next 6.1 innings. The 20-year-old Guadalajara, MEX native faced the minimum amount of batters after the first as he surrendered just two walks and coaxed double plays to erase each of them on the subsequent batters. Criswell held the Quakes down until the fifth when Liput and Heredia went back-to-back for homers #6 and #9 respectively. After Cesar Mendoza was struck in the helmet with a pitch to put a runner on, Miguel Vargas hit homered to right, his second of the year for the Quakes, giving RC a 5-2 advantage. Both clubs scored a run in the ninth. Vargas finished with two doubles and a homer notching eight total bases.
The series continues Sunday at 5:35 pm. The contest can be seen and heard live at 66ers.com.
[Empty Body]