Four-Run Second Inning, Loons' Runners Left On-Base Snap Captains' Three-Game Losing Skid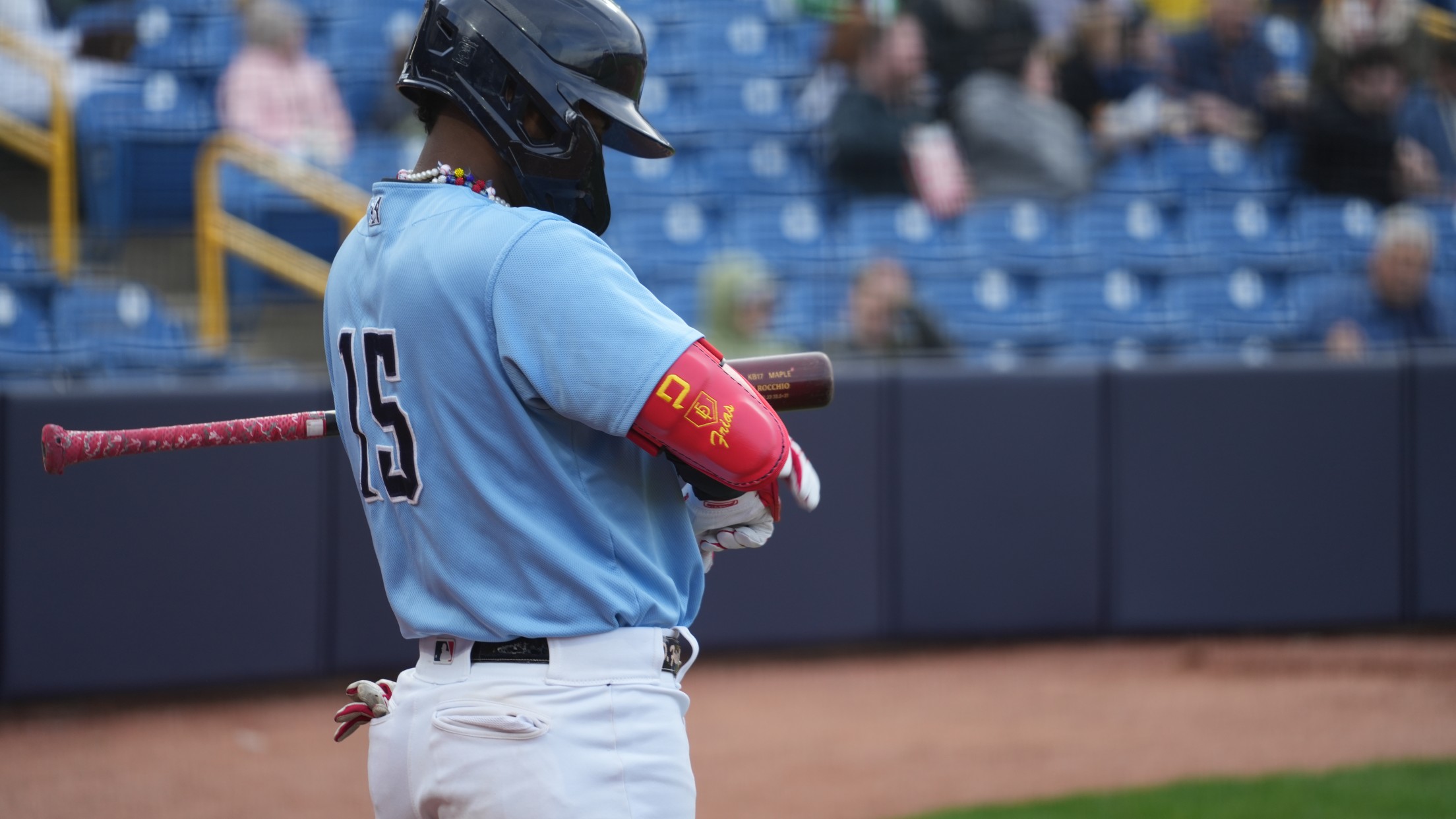 EASTLAKE, Ohio – The Lake County Captains (16-13) defeated the Great Lakes Loons (19-11) in Game 3 of this week's scheduled six-game series on Thursday night at Classic Auto Group Park in Eastlake. The loss ends Lake County's three-game losing streak, which was their longest of the 2023 season. After
EASTLAKE, Ohio – The Lake County Captains (16-13) defeated the Great Lakes Loons (19-11) in Game 3 of this week's scheduled six-game series on Thursday night at Classic Auto Group Park in Eastlake. The loss ends Lake County's three-game losing streak, which was their longest of the 2023 season.
After scoring just 6 runs in the second inning in their previous 28 games combined, the Captains scored four runs in the bottom of the second inning tonight.
In the frame, consecutive walks from first baseman Will Bartlett and left fielder Isaiah Greene, who played in his first game since May 4th, put runners on first and second for Lake County. Soon after, third baseman Dayan Frias would hit a two-out, RBI ground rule double to tie the game at 1-1.
Then, in the ensuing at-bat, designated hitter Christian Cairo would take the first pitch he saw to deep right field for a three-run home run, his first home run of the season, giving the Captains their first lead of the series at 4-1.
Great Lakes, meanwhile, would leave 2 runners on-base in each of the game's final three innings, as they left 12 total runners on base in the contest.
The Loons would promptly respond in the third inning, as third baseman Austin Gauthier hit his third home run of the season, a solo shot, to cut Great Lakes' deficit to 4-2. In the home half of the frame, after Lake County second baseman Milan Tolentino stole both second and third base, center fielder Joe Lampe would hit into a fielder's choice to Loons shortstop Alex Freeland, whose throwing error to home plate allowed Tolentino to score.
There were then two ejections in a scoreless fourth inning from both sides. Captains starting pitcher Aaron Davenport would be ejected from the game after committing a disengagement violation. The right-hander allowed a season-high 4 hits for his third consecutive start, and threw just one strikeout for his second consecutive start. He also allowed 2 earned runs and 3 walks in 76 pitches.
In the bottom of the frame, Great Lakes reliever Jack Dreyer committed a pitch timer violation shortly into his appearance, after which manager Daniel Nava was ejected from the game.
In the fifth, Lake County reliever Sergio Morillo committed 3 balks, 2 of which resulted in Loons runs. But the Captains answered, as Milan Tolentino scored on a fielding error by Great Lakes first baseman Christian Lockwood-Powell.
The only run scored for the remainder of the game would be courtesy of an RBI groundout from Loons second baseman Taylor Young. However, with two outs in the top of the eighth, center fielder Damon Keith nearly hit a three-run home run to let the Loons re-take the lead. But Lake County right fielder Jake Fox, Cleveland's No. 10 prospect per MLB.com, made a leaping catch at the wall to preserve his team's 6-5 advantage.
In the ninth, despite runners reaching the corners for Great Lakes, Lenny Torres Jr. would seal the Captains' 10th come-from-behind win of the season with his first and only strikeout of the night, earning his third save of the season in as many opportunities.
Trenton Denholm (2-0) would earn his second victory of the season after pitching 3 innings of relief, allowing 4 hits, one earned run, one walk, and 4 strikeouts. In his High-A debut, Loons starting pitcher Maddux Bruns (4-1) allowed 2 hits, 5 runs (4 earned), and 3 walks, while throwing 2 strikeouts in 3.2 innings pitched.
First pitch for Game 4 of this week's six-game series between the Captains and Loons is scheduled for tomorrow night at 6:35 PM. Coverage of the game can be found on both the Bally Live app and MiLB.tv, as well as through @LCCaptains on Twitter and Instagram.