ICYMI: Storm Find Success On The Road As They Get Ready To Return To The Diamond
Offense Paves The Way to a 4-2 Road Trip, Taking Back-To-Back Series Against Modesto And Visalia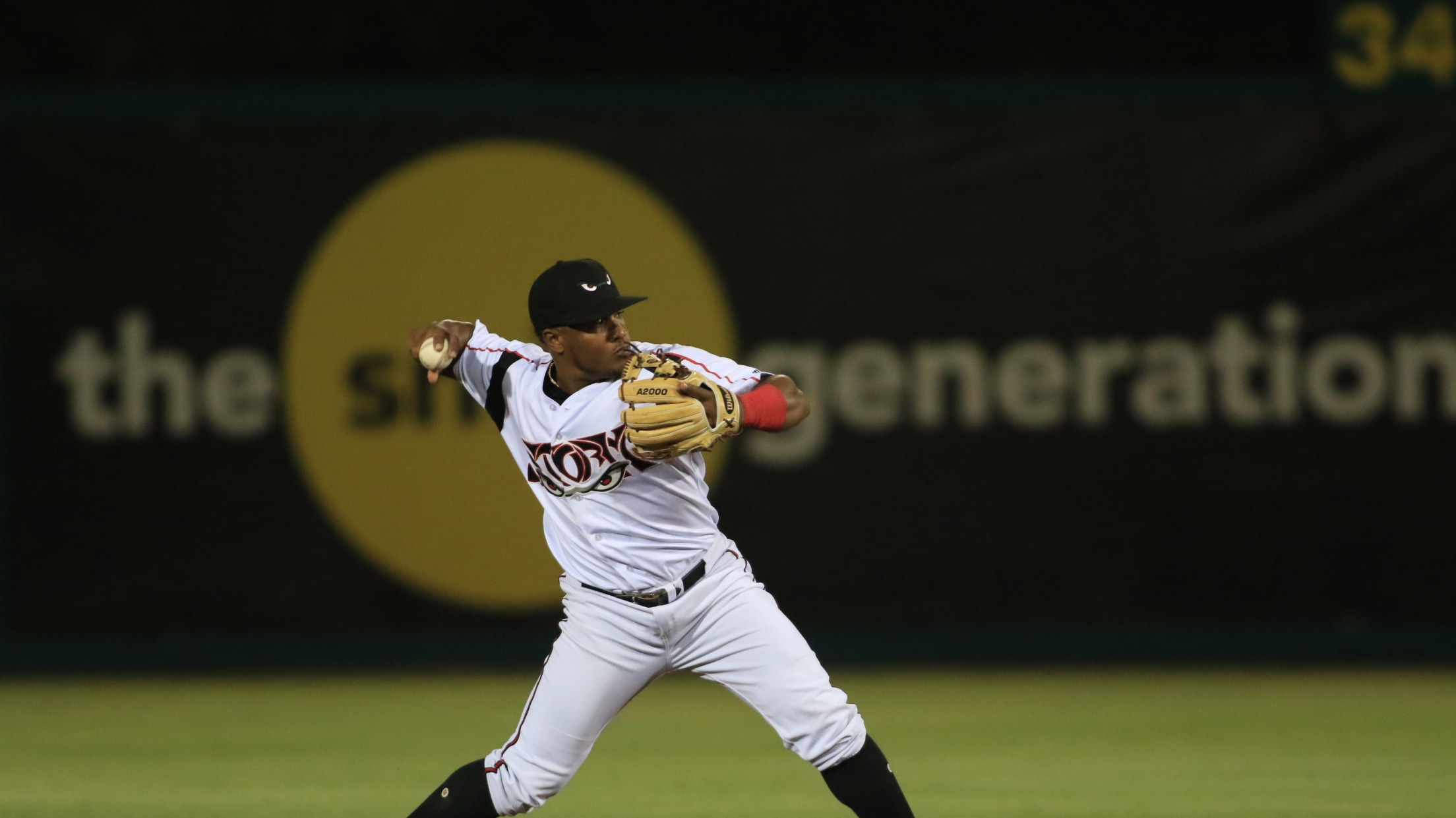 VISALIA, Calif., - After playing 26 consecutive days, the Storm on Tuesday had their first day off since the All-Star break. Hopefully the rare day away from the game won't slow down the Padres' affiliate, who took two of three from both Modesto and Visalia on the recent road trip
VISALIA, Calif., - After playing 26 consecutive days, the Storm on Tuesday had their first day off since the All-Star break. Hopefully the rare day away from the game won't slow down the Padres' affiliate, who took two of three from both Modesto and Visalia on the recent road trip against the North Division.
On Monday in Visalia, against the league's top team, the Storm pounded out 14 hits in taking a 7-2 lead and then held on for a 7-6 win, handing the Rawhide only their 11th loss at home in 46 games.
Starting pitcher Gabe Mosser, in his second California League start since receiving a promotion from the Midwest League (Fort Wayne TinCaps), went five innings and allowed one earned run for his first victory with Lake Elsinore.
Offensively, the Storm had a hit in every inning but the second, and were led by 3B Eguy Rosario (3-4, home run shy of the cycle), 2B Xavier Edwards (3-5), RF Allen Córdoba (3-5) and SS Gabriel Arias (2-5). The Storm scored in five of the first eight innings, taking a 7-2 lead before the Diamondbacks' affiliate mounted a late charge, scoring four runs in the home half of the eighth to make it a one-run game.
Closer Jordan Guerrero pitched a scoreless ninth inning for his second save in three opportunities, as the Storm improved to 4-2 against the first half champions.
Lake Elsinore is 48-46 overall and three games behind Rancho Cucamonga in the second half with a 13-13 record. There are 44 games remaining, including 22 at The Diamond.
Noteworthy:
RHP Gabe Mosser: First California League win, five innings, one earned run, one walk, two strikeouts
SS Eguy Rosario: 3-4, one double (16), one triple (4), one RBI (41), two runs
RF Allen Córdoba: 3-5, one RBI (22), five-game hitting streak
2B Xavier Edwards: 3-5, two runs, one stolen base, has hit in five of first six games with LE
SS Gabriel Arias: 2-5, one RBI (40), one run
WP: Gabe Mosser (1-0)
LP: Bryan Valdez (0-1)
Sv: Jordan Guerrero (2)
HR: LE: None | VIS: Duzenack (15th, two-run, B8)
Time: 3:17
Att: 1,490
On Deck:
On Wednesday, July 17 the Storm will begin a six-game homestand, facing the Modesto Nuts for three games followed by a series against the Visalia Rawhide. Storm LHP Osvaldo Hernandez will start against Modesto's RHP Matt Walker to begin the homestand, first pitch is set for 6:00pm. For the best available seats buy online at stormbaseball.com or call 951-245-4487.