Saturday Night Doubleheader Information (May 6th)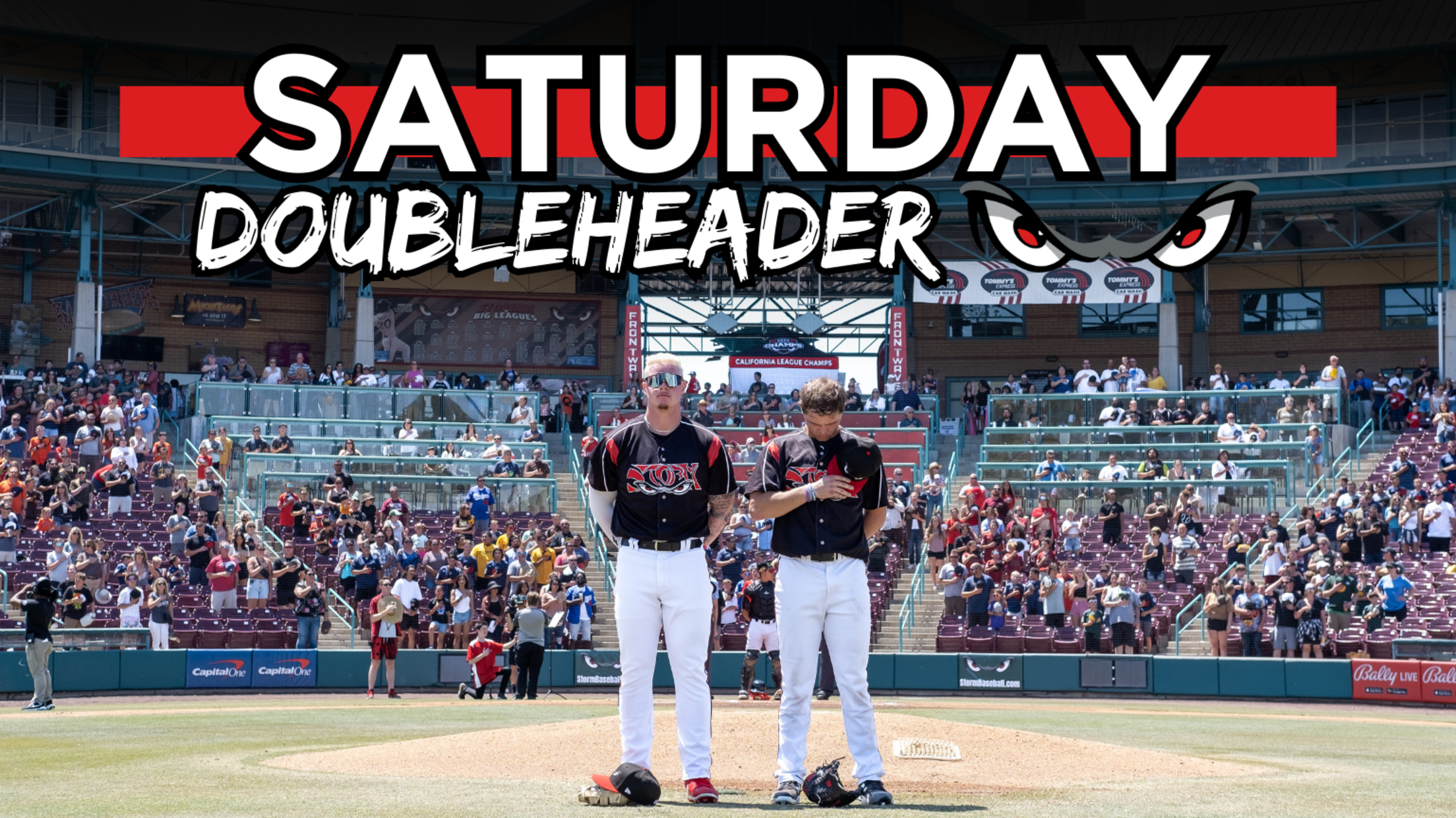 Due to rain and the safety of Storm players being of the utmost importance to the Lake Elsinore Storm, tonight's game on Thursday, May 4th has officially been postponed to Saturday at 1:35 PM. Everyone who had previously purchased tickets to this game will be awarded a ticket voucher to
Due to rain and the safety of Storm players being of the utmost importance to the Lake Elsinore Storm, tonight's game on Thursday, May 4th has officially been postponed to Saturday at 1:35 PM. Everyone who had previously purchased tickets to this game will be awarded a ticket voucher to use for a future Storm game of their choosing.
This Saturday will now have two 7-inning games with a 30-minute break in between games. For those that have purchased an All-You-Can-Eat ticket for Saturday, it will begin at the regularly scheduled time of 3:45 PM and end at 5:15 PM no matter at what point the first or second game happens to be.
For those still in need of tickets for this Saturday, there will be two ticket options available:
1. A two-game, two-ticket option that is $20 total and does not include the All-You-Can-Eat but includes attendance to both games on Saturday. For those that can not attend both 7-inning games, the ticket to the second game is non-transferable for other home games.
Available Online and at our Box Office
2. A two-game, two-ticket option that is $70 total and includes the All-You-Can-Eat option beginning at 3:45 PM and lasting 90 total minutes. This option will also include both games, which will be non-transferable for other days of the week.
Available Online and at our Box Office
Saturday's Doubleheader Schedule
12:30 PM - Gates Open
1:35 PM - First Pitch of Game One
- 7 Innings of Baseball -
- 30-Minute Break Between Games -
3:45 PM - All-You-Can-Eat Begins
- Game Two Begins -
5:15 PM - All-You-Can-Eat Ends
- 7 Innings of Baseball -
- Gates Close -