Storm Continue to Surge, Beat Visalia 11-5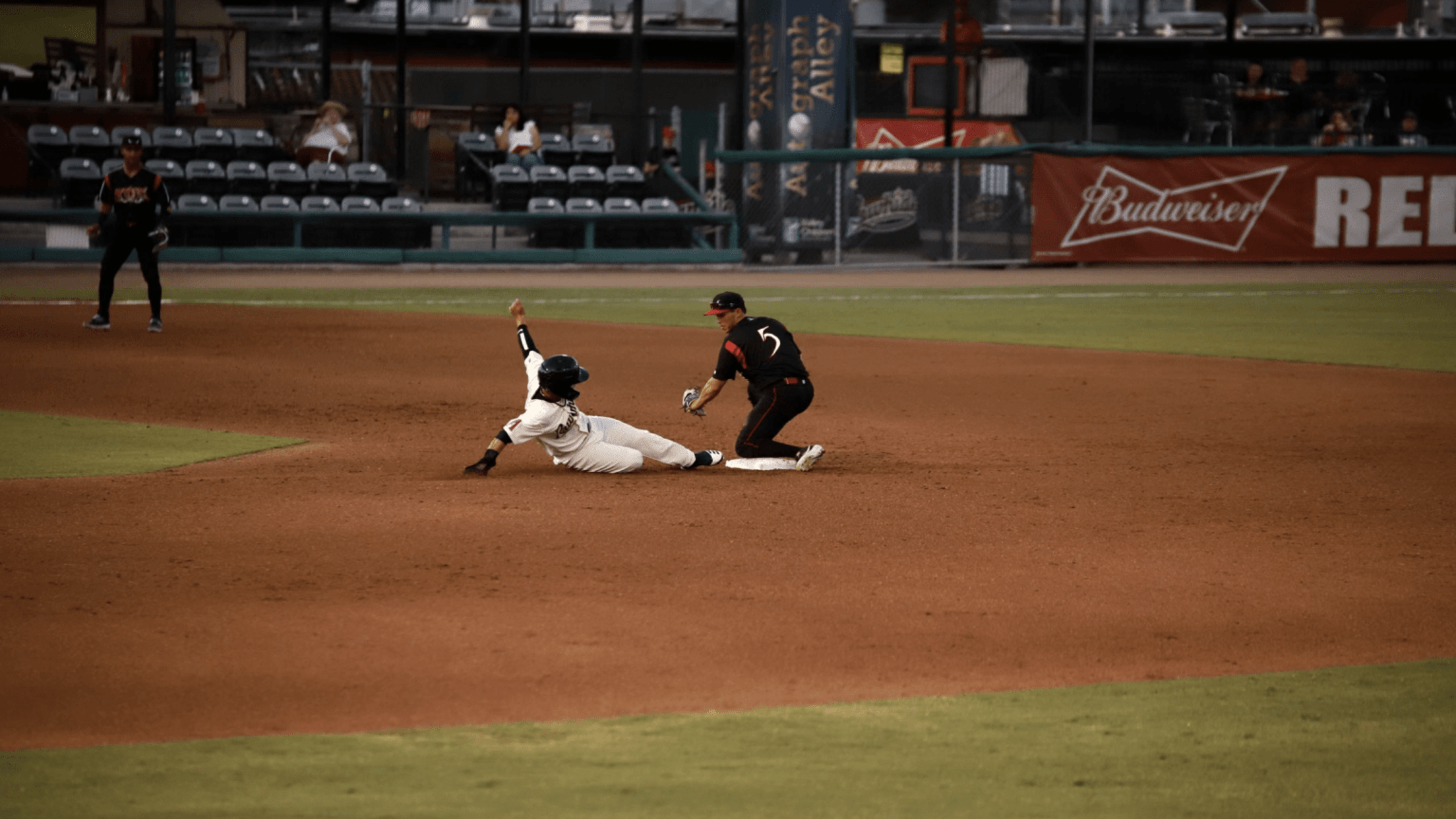 The Storm kept their undefeated record intact after beating the Visalia Rawhide 11-5 last night as the offense continues to impress. This game had just three lead changes compared to four from the previous night but the game was not without its fair share of drama. Last night, the Storm
The Storm kept their undefeated record intact after beating the Visalia Rawhide 11-5 last night as the offense continues to impress.
This game had just three lead changes compared to four from the previous night but the game was not without its fair share of drama. Last night, the Storm took an early 4-0 lead through 2 1/2 innings, only to see it vanish by the 5th inning after an AJ Vukovich home run gave the Rawhide a 5-4 lead in the 5th inning. It was all Storm after that.
A Matthew Acosta double in the top of the 6th scored 2 to give the Storm the lead for the rest of the night. Interestingly, 7 of the Storm's 11 runs came in the 6th inning.
Eight of the nine players in the lineup tonight recorded at least one hit while Ripken Reyes and Brandon Valenzuela finished with two walks. This culminated in a 9 hit, 5 walk, 11 run performance. After two games, Valenzuela, Reyes, Matthew Acosta, Gilberto Vizcarra, Euribiel Angeles all have an OPS over 1.000 and a batting average of over .300
Visalia threatened in the bottom of the ninth but stranded two runners to ultimately lose the game. The Storm defeated the Rawhide 11-5.
Robert Hassell and Joshua Mears both collected 1 hit and 1 RBI.
Rawhide host the Storm for game 3 of the 6 game series tomorrow at 6 pm.
-Written by Justin Jett