Storm Drop Series Opener with Wil Myers at DH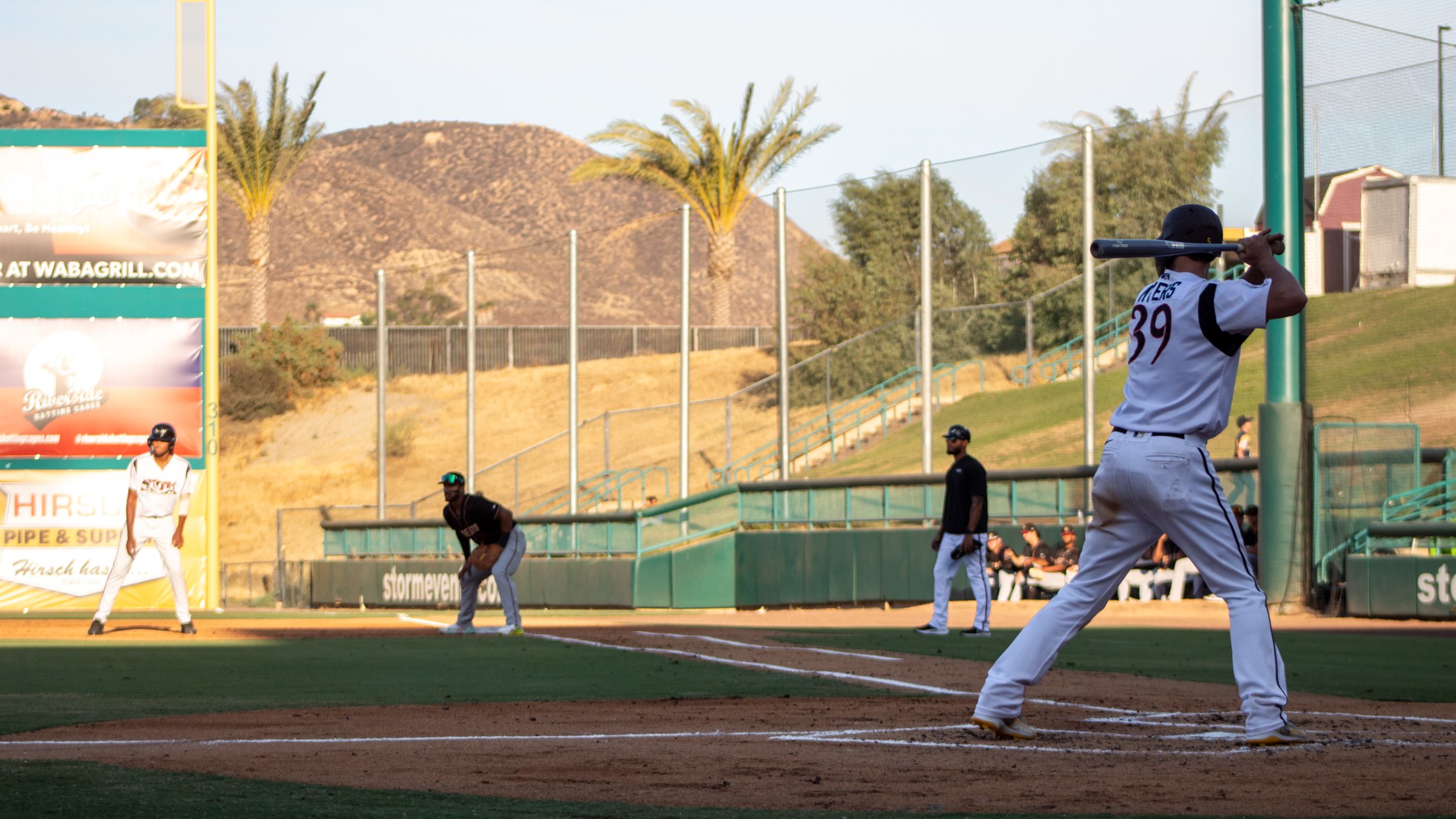 In their first home game against the Modesto Nuts tonight, the Lake Elsinore Storm let a comedy of errors turn their show into a horror. It did not start as so, however, as Wil Myers made his return to The Diamond for his first rehab appearance. He showed up by
In their first home game against the Modesto Nuts tonight, the Lake Elsinore Storm let a comedy of errors turn their show into a horror.
It did not start as so, however, as Wil Myers made his return to The Diamond for his first rehab appearance. He showed up by going 2-4 with 2 singles, a strikeout, and a flyout with the bases loaded that nearly left the yard and would have given Lake Elisnore the lead after trailing by 3 for a majority of the game. The Storm would utilize the offense he did supply to begin the game, leading 4-1 through the first 3 innings.
Then, disaster struck in the fourth as two consecutive doubles, a walk, hit by pitch, and another double would chase Manuel Castro from the game and have Matt Sparling take the mound. Unfortunately, he wouldn't offer much more resistance. He would allow a double that would score two, throw a wild pitch, and walk two batters before escaping the inning after 6 runs came across the plate. This would be one of two innings that the Nuts would score 6 runs in tonight.
Aside from Myers' two base hits, both coming via hard-hit grounders through the left side, no other Storm player would have more than 1 hit. In fact, despite threatening multiple times in the later innings of tonight's game, they never got closer than 3 runs behind. This was not without their fair share of opportunities. James Wood would strikeout with the bases loaded in the 6th and ground out with two men on in the 8th.
The Storm look to rebound tomorrow for what may just be the Storm's 5th sellout of the season on Woof Wednesday.
-Written by Justin Jett