Storm Move to 4-0 With Extra Innings Win Over Visalia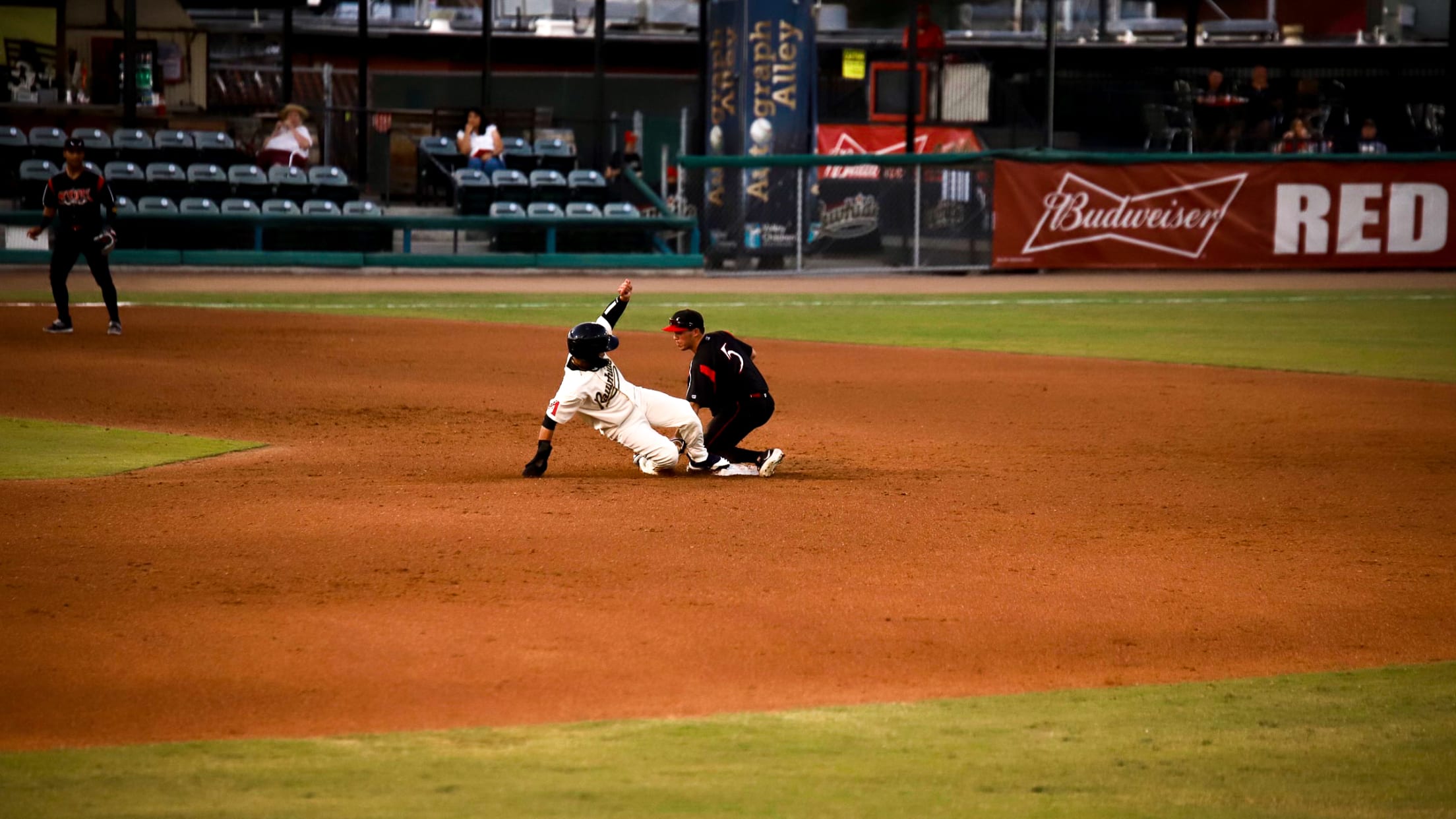 The Storm moved to an incredible 4-0 on the year last night after a thrilling extra-innings win in Visalia. It was a back and forth game that saw multiple lead changes, multiple tie games, and a total of 3 runs scored in one extra inning alone. In the end, the
The Storm moved to an incredible 4-0 on the year last night after a thrilling extra-innings win in Visalia.
It was a back and forth game that saw multiple lead changes, multiple tie games, and a total of 3 runs scored in one extra inning alone. In the end, the Lake Elsinore Storm's offense once again proved too much for Visalia to handle.
It began in the bottom of the first as AJ Vukovich slammed a home run to right-center field, scoring two for his second home run this season. The Rawhide would have a firm grasp of the lead for most of the game despite another Brandon Valenzuela home run, continuing his incredibly hot start this season in which he is batting .438 with an OPS of 1.087.
It wasn't until the 6th inning that the Storm would score 4 runs thanks to the usual suspects; Euribiel Angeles, Robert Hassell lll, and Yordy Barley. The scoring onslaught gave the Storm their first lead of the night, 5-3.
Following that inning, it was a back and forth affair with the Storm scoring 2 more runs, a 2 run home run from Robert Hassell lll giving him two home runs in as many games, and the Rawhide scoring 4 more runs to push the game into extra innings for the first time all season long.
The heroes of the night would again be Hassell & Angeles who would give the Storm a 2 run lead in the 10th which proved enough to secure their 4th win in as many chances.
Joshua Mears will return to the lineup tonight as the Storm look to keep their undefeated season intact.
-Written by Justin Jett