Storm Lose Second Straight Before All-Star Break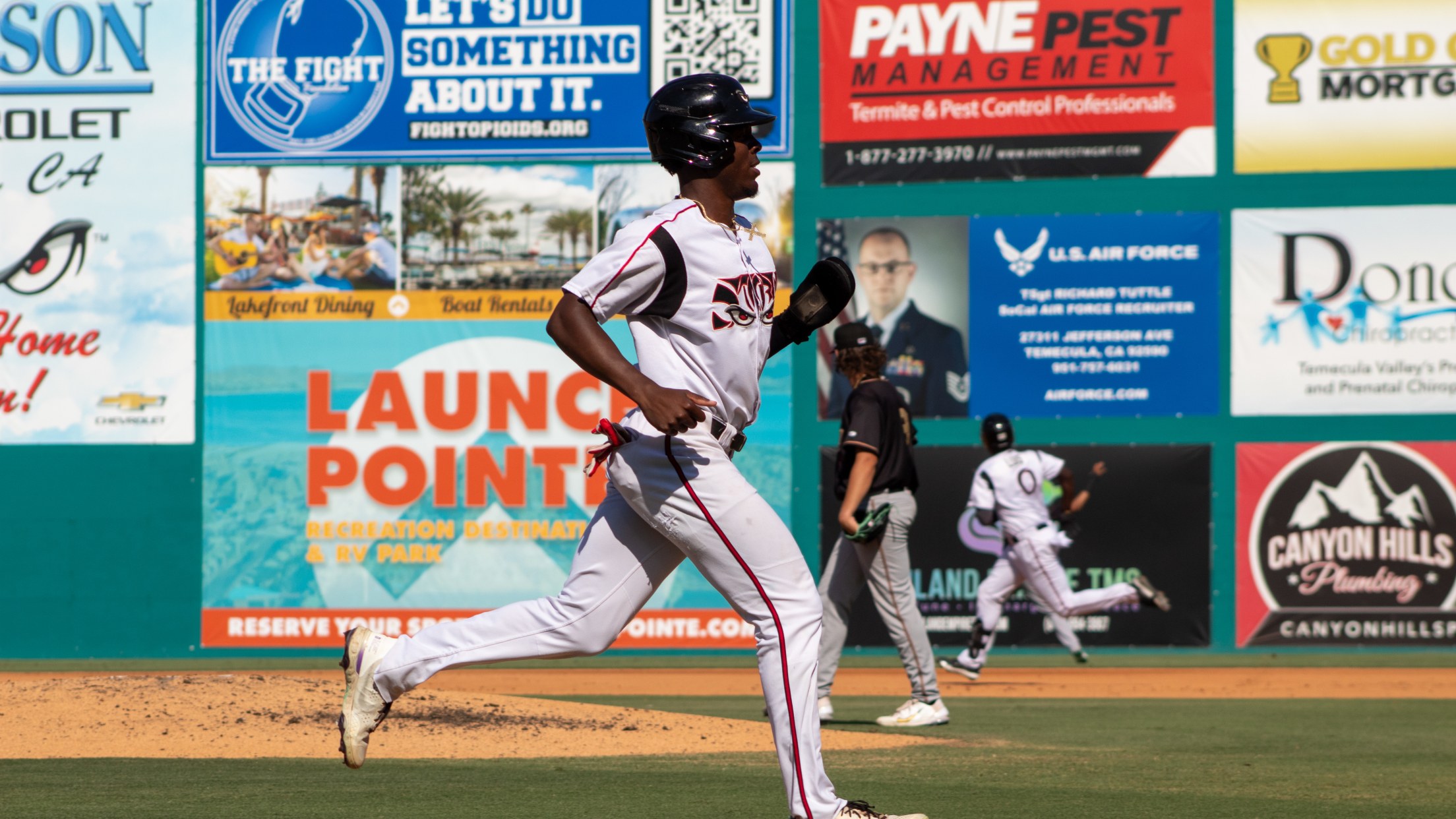 The Lake Elsinore Storm have had a fantastic unofficial first half of the season but they dropped the final two games before the All-Star break in two blowout defeats. Today's loss by a score of 9-5 ended just after a James Wood home run left the yard in the bottom
The Lake Elsinore Storm have had a fantastic unofficial first half of the season but they dropped the final two games before the All-Star break in two blowout defeats. Today's loss by a score of 9-5 ended just after a James Wood home run left the yard in the bottom of the 9th.
The Nuts began the day with a bang as a three-run home run gave them the advantage before the second out of the game weas recorded. The Storm would respond, however, as a lead-off double from Nerwiilian Cedeño would get him into scoring position just a few batters later and then get his run across the plate on a wild pitch.
Carlos Luis, the Storm's RBI leader, would then bring Lake Elsinore within 1 run on a well-placed double parallel to the first base line. Another mistake would plate two more Storm base runners and give the Storm their only lead of the game. After a 4-run Nuts 4th inning, Keegan Collet would replace Jesus Gonzalez and collect his 7th straight strikeout going back to his last appearance at The Diamond. He would finish his day going 1.2 innings, giving up no earned runs, and striking out 4 batters.
The Nuts would hold their lead all the way through the end of today's game and suppress Lake Elsinore's typically capable offense until a 9th inning home run from James Wood, his 7th of the season, would finalize the score at 9-5.
The Lake Elsinore Storm will now get four days off for the MLB All-Star break before playing a three-game series against the Inland Empire 66ers. There are just three homestands remaining before the playoffs begin in mid-September. The Storm are in search of their first Cal League Championship since 2011.
-Written by Justin Jett