Storm Win 5th Straight Game on Sunday Afternoon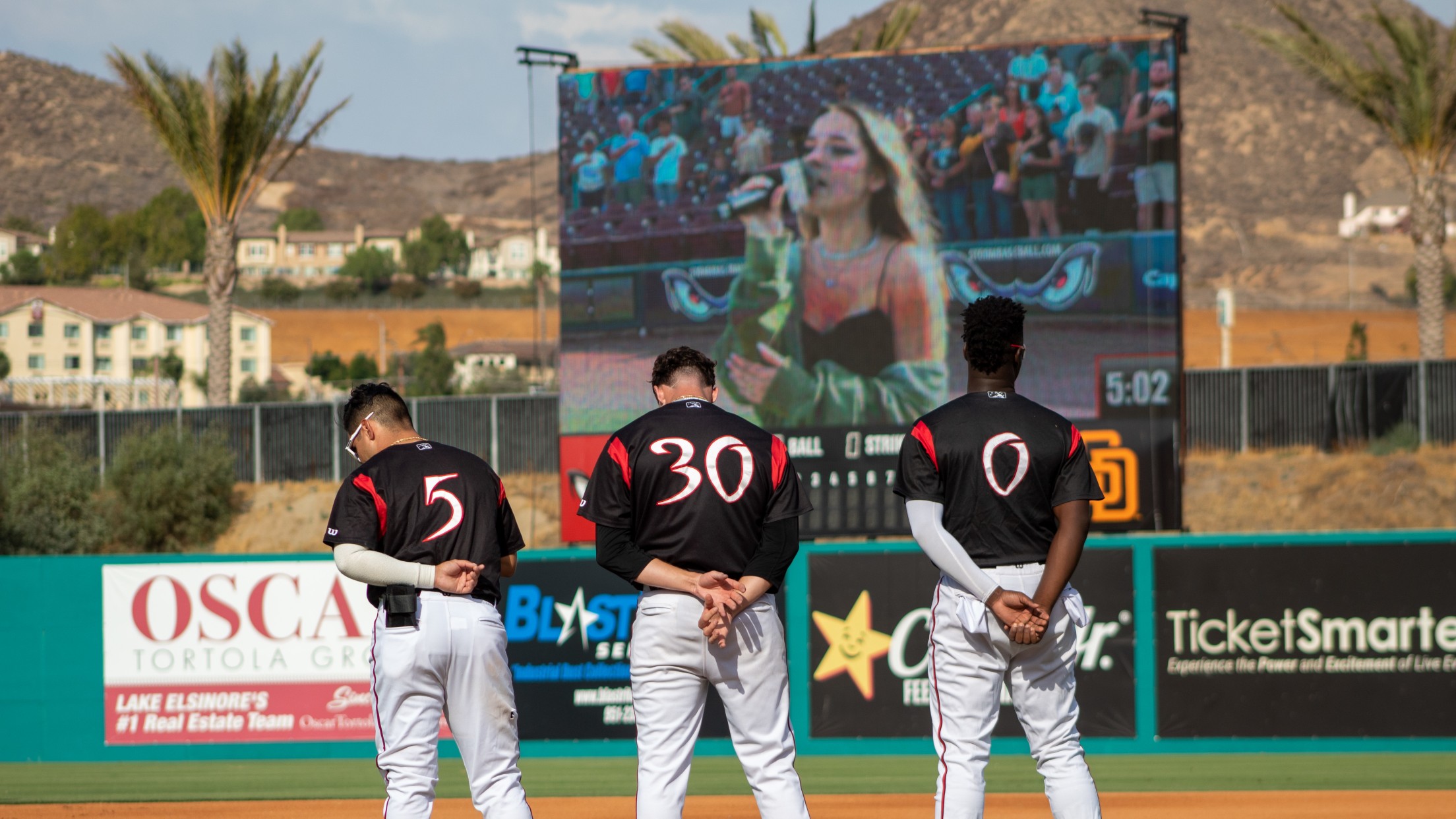 Today's ball game in Lake Elsinore did not initially appear to be headed in the Storm's favor. After one and a half innings were completed, the Storm trailed 5-3 and their starting pitcher was pulled just 1.2 innings into his start. However, as they have shown all year long, they
Today's ball game in Lake Elsinore did not initially appear to be headed in the Storm's favor. After one and a half innings were completed, the Storm trailed 5-3 and their starting pitcher was pulled just 1.2 innings into his start.
However, as they have shown all year long, they can respond no matter what the deficit may be. They did so in the bottom of the 2nd, scoring three more runs on a groundout, an error, and a James Wood single. Wood finished his scorching hot July by going 4-5 at the plate with two singles, one double, and a home run.
They would also respond after giving up a back-breaking 4 runs in the 6th inning, while one of their relievers gave up 2 earned runs, 2 walks, one hit, and allowed the 2 baserunners he inherited to score at the beginning of the frame after Mariano Ricciardi slammed a three-run home run over right-center field as the first batter he faced.
The Storm responded by putting up a 4-run inning of their own. They scored their game-winning runs in the bottom of the 7th inning when James Wood doubled to begin the frame, three singles tied the game at 9 and then a Justin Farmer double cemented the final score at 11-9.
Jackson Merrill made his return to The Diamond tonight after a 3 month long IL stint kept him in Arizona. Carlos Luis would also finish his series against the Stockton Ports in prime fashion, going 2-4 and adding yet another RBI to his season total. This week against the Ports he slashed 356/.463/.656 with an OPS of 1.119.
The Storm have one day off tomorrow before traveling to Visalia to face the Rawhide.
-Written by Justin Jett