Storm Win in Dominant Offensive Performance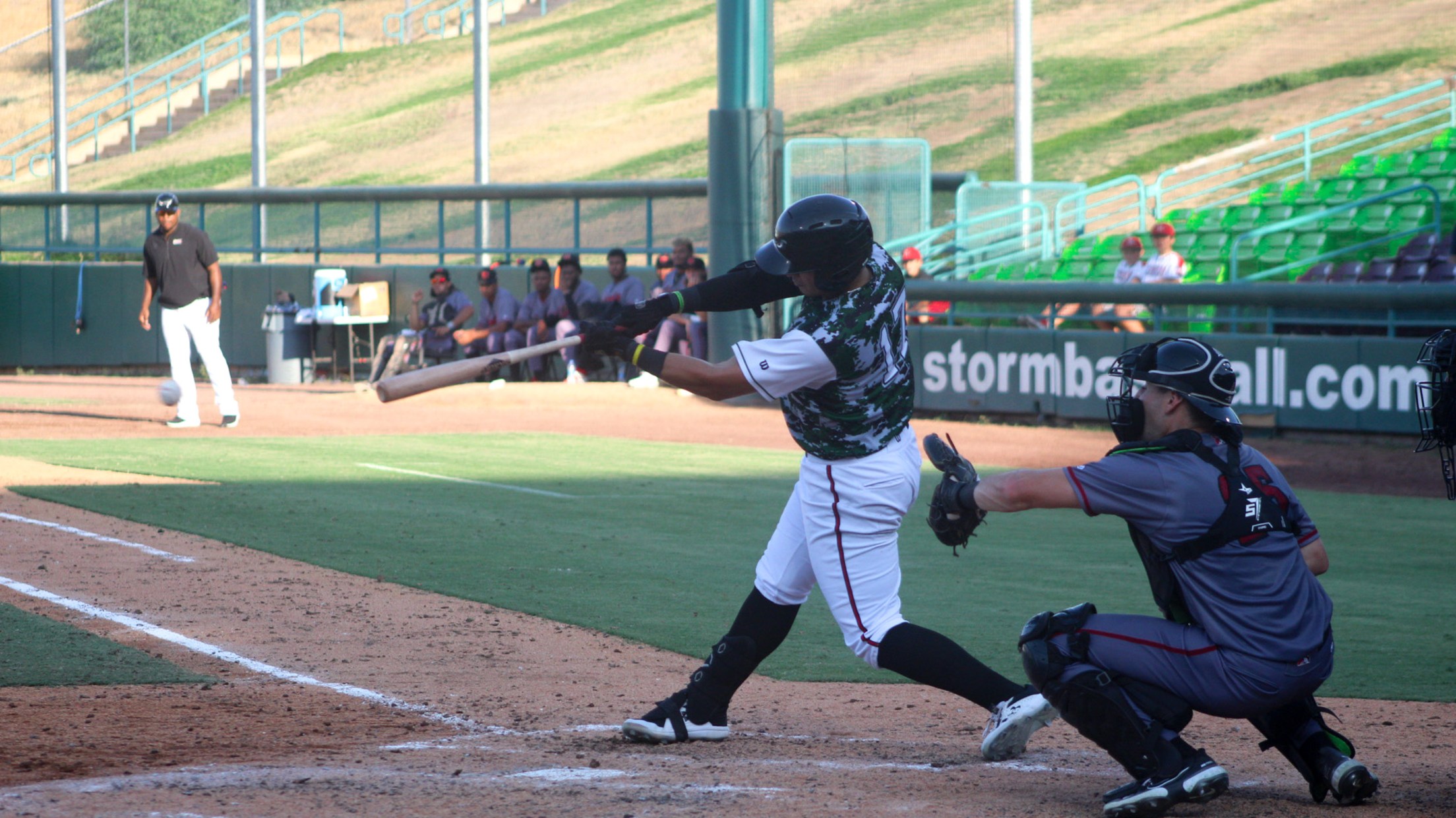 The Storm came dangerously close to being the first team to lose a series against the Visalia Rawhide as they were down 3-2 heading into the homestand finale. Tonight's game did not start out on the right foot either as starting pitcher Levi Thomas left the game with an apparent
The Storm came dangerously close to being the first team to lose a series against the Visalia Rawhide as they were down 3-2 heading into the homestand finale. Tonight's game did not start out on the right foot either as starting pitcher Levi Thomas left the game with an apparent injury with the bases loaded.
A subsequent double and wild pitch made it a 4-0 game in the 2nd inning and a losing homestand to the last place Rawhide was a real possibility. However, the Storm refused to let up. They responded in the bottom of the 3rd with their own 4 run inning, assisted heavily by poor Rawhide defense.
The Storm were able to score on a botched stolen base, a fielder's choice, an error, a single and a sac fly to even the score and put the odds back in the Storm's favor. However, the Rawhide were determined. They scored on a 2 run home run and a single to right field to give them a 3 run advantage after 3 and a half innings. Brandon Valenzuela would respond with a ringing double to pull within 2.
It would be all Storm after this when, in the bottom of the 5th, they would again put up a crooked 4 on the scoreboard thanks to not one but two wild pitches by the Rawhide. It became an offensive onslaught after the lead was pushed to 2. The Storm would ultimately end up with 20 hits, 6 walks, 15 runs, and just 3 strikeouts despite their astounding 43 at bats.
Low-A West hit leader, Euribiel Angeles would go 3-6 to increase his batting average to a sizeable .351 Meanwhile, top prospect, Robert Hassell lll would go 3-5. Angeles, Hassell, and Valenzuela now all possess batting averages over .310 as they continue to punish every opposing team that they face.
The Storm would ultimately come away victorious by a score of 15-7 as they split the series versus the Rawhide.
The Storm will next play in Lake Elsinore on August 24th for $7 Tuesdays.
-Written by Justin Jett