Storm Win with Wil Myers and Jurickson Profar in Lineup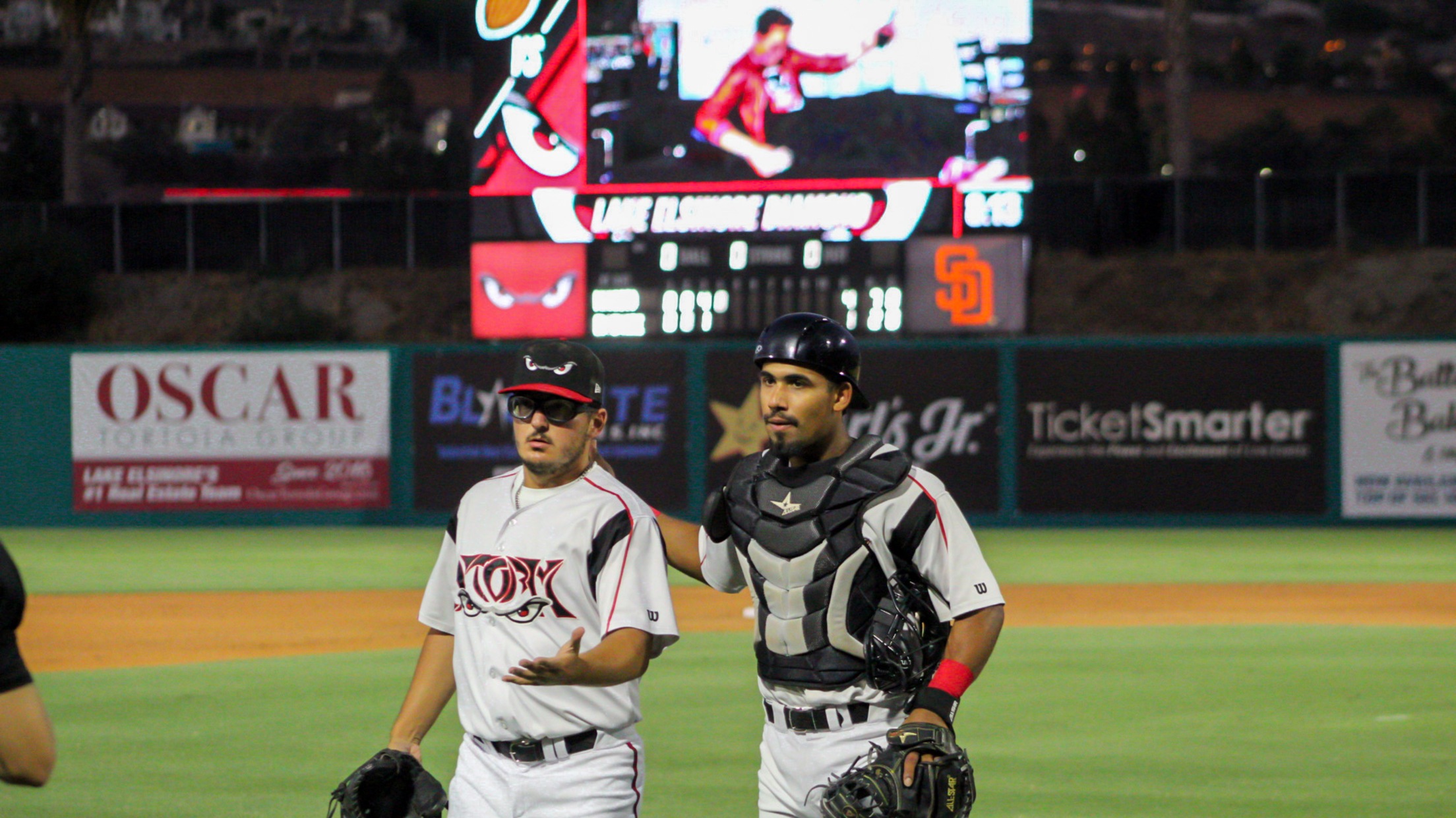 On a night billed as awful, the Lake Elsinore Storm were determined to make it anything but that. After trailing for the majority of the game following a two home run 3rd inning gave the Modesto Nuts a 4-0 lead. The Storm would get one run back in the bottom
On a night billed as awful, the Lake Elsinore Storm were determined to make it anything but that. After trailing for the majority of the game following a two home run 3rd inning gave the Modesto Nuts a 4-0 lead.
The Storm would get one run back in the bottom of the 3rd when, after James Wood and Wil Myers walked, Albert Fabian shot a single into left field. Bats for either side would go silent for the rest of the game. Thanks, in large part, to some excellent pitching from relievers Danny Denz and Alan Mundo, who both would go for at least 2 innings and strike out three batters. Marcos Castañon also provided excellent defense, making several spectacular plays at third base before also excelling at the plate.
The only additional runs in this game would come in the bottom of the 7th inning. After Jurickson Profar, starting at DH in his first rehab appearance with the Storm, reached base on a fielding error Wil Myers smacked a baseball deep to right field. This ball would ricochet off of the outfield lights, giving Myers his first home run in Lake Elsinore and putting the Storm just one run away from tying the score. A James Wood single, one of two hits on the night, would put another base runner on but this time for Castañon.
Castañon would enter today's game with a 17 hitting streak and would extend it to 18 with a loud home run over the left field videoboard. So well struck was this ball that the left fielder refused to move and instead, watched the ball sail over the big screen in left field. Getting the best view of Marcos' 13th home run of the season.
Mundo and Aaron Holiday would combine to close out tonight's game. Giving the Lake Elsinore Storm their 51st win of the season, just one win behind the Fresno Grizzlies in the California League.
The Storm are back tomorrow night, with or without current San Diego Padres, for Friar Friday.
-Written by Justin Jett