The Storm Stay Undefeated in Win Over Visalia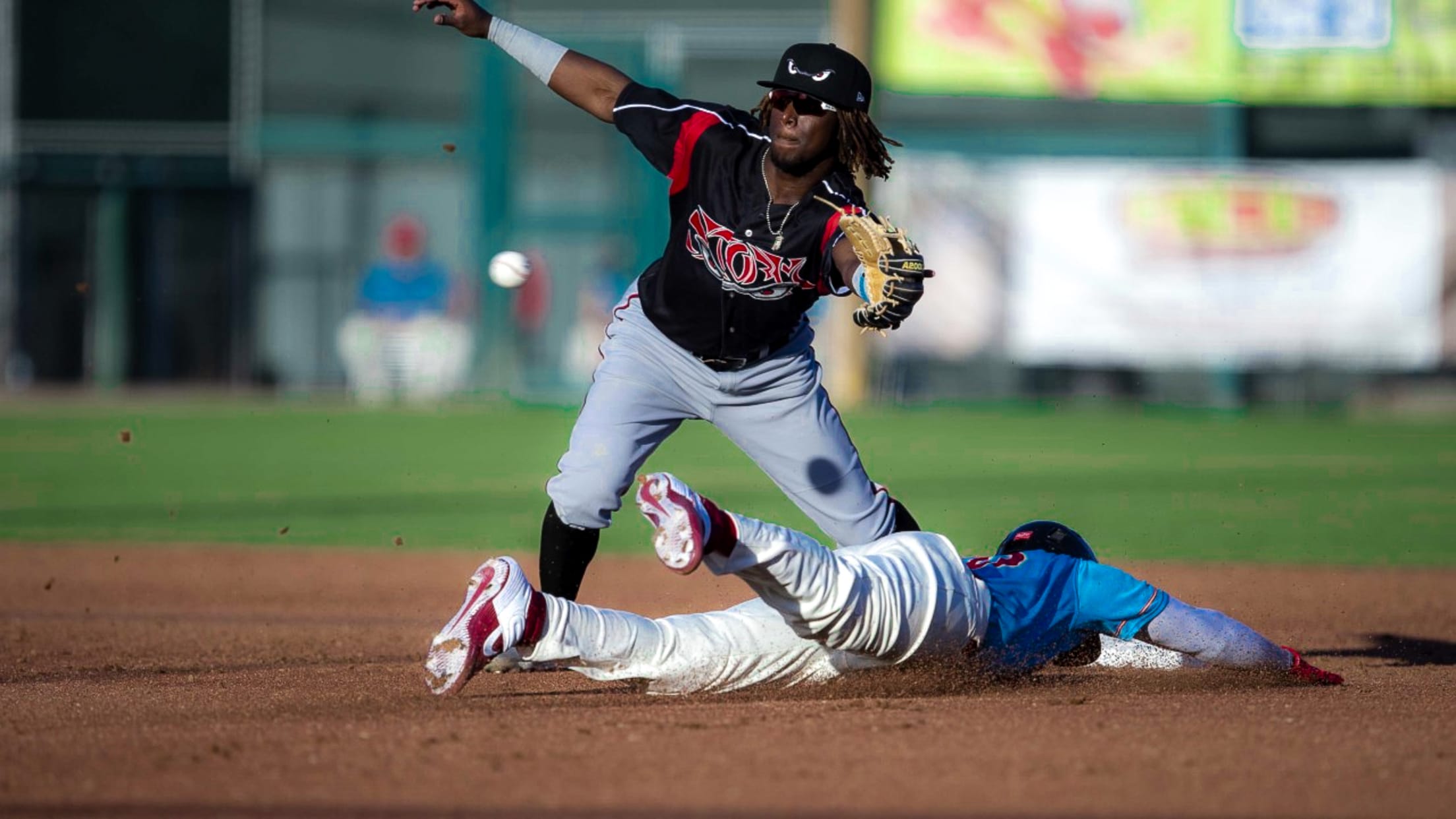 The Storm moved to 3-0 on the year last night after their 9-7 win over the Visalia Rawhide. This game was firmly in the grasp of the Lake Elsinore Storm from the top of the 1st until the end of the game. Following Jordy Barley's ground out that scored Robert
The Storm moved to 3-0 on the year last night after their 9-7 win over the Visalia Rawhide.
This game was firmly in the grasp of the Lake Elsinore Storm from the top of the 1st until the end of the game. Following Jordy Barley's ground out that scored Robert Hassell lll, they held the lead the entire way through. That scoring pair was a consistent theme throughout the entirety of the game as Hassell had his best game so far in the pros with his first home run, a double that scored two runs, a walk, and two stolen bases.
Barley and Hassell combined to bat in 7 of the Storm's 9 runs last night and 5 of their 12 hits.
Noel Vela, getting his first start of the season, successfully held the lead through 3.1 innings while only allowing 1 hit and recording an astonishing 7 strikeouts.
The Storm's offensive dominance continued as they collected 12 hits and 8 walks giving them 32 hits and 14 walks in just three games this season. Their 9 runs also kept their streak of games with at least 8 runs scored alive.
Four players finished with at least two hits as Brandon Valenzuela and Ripken Reyes continue to put on an offensive show in Low A. Valenzuela has an AVG of .455 and an OPS of 1.327 while Reyes has an AVG of .625 and an OPS of 1.519.
There was some drama in the bottom of the 9th when Visalia loaded the bases while only down two, however, Dulio Ochoa was able to work around the trouble and record a save.
Joshua Mears left last night's game after getting hit in the head with a pitch and will be out of the starting lineup today, however, the team is optimistic about his chances of returning to the lineup very soon.
-Written by Justin Jett