Hillcats Shutout in Second Straight Loss
Salem's Four-Run First Inning is Enough to Beat Lynchburg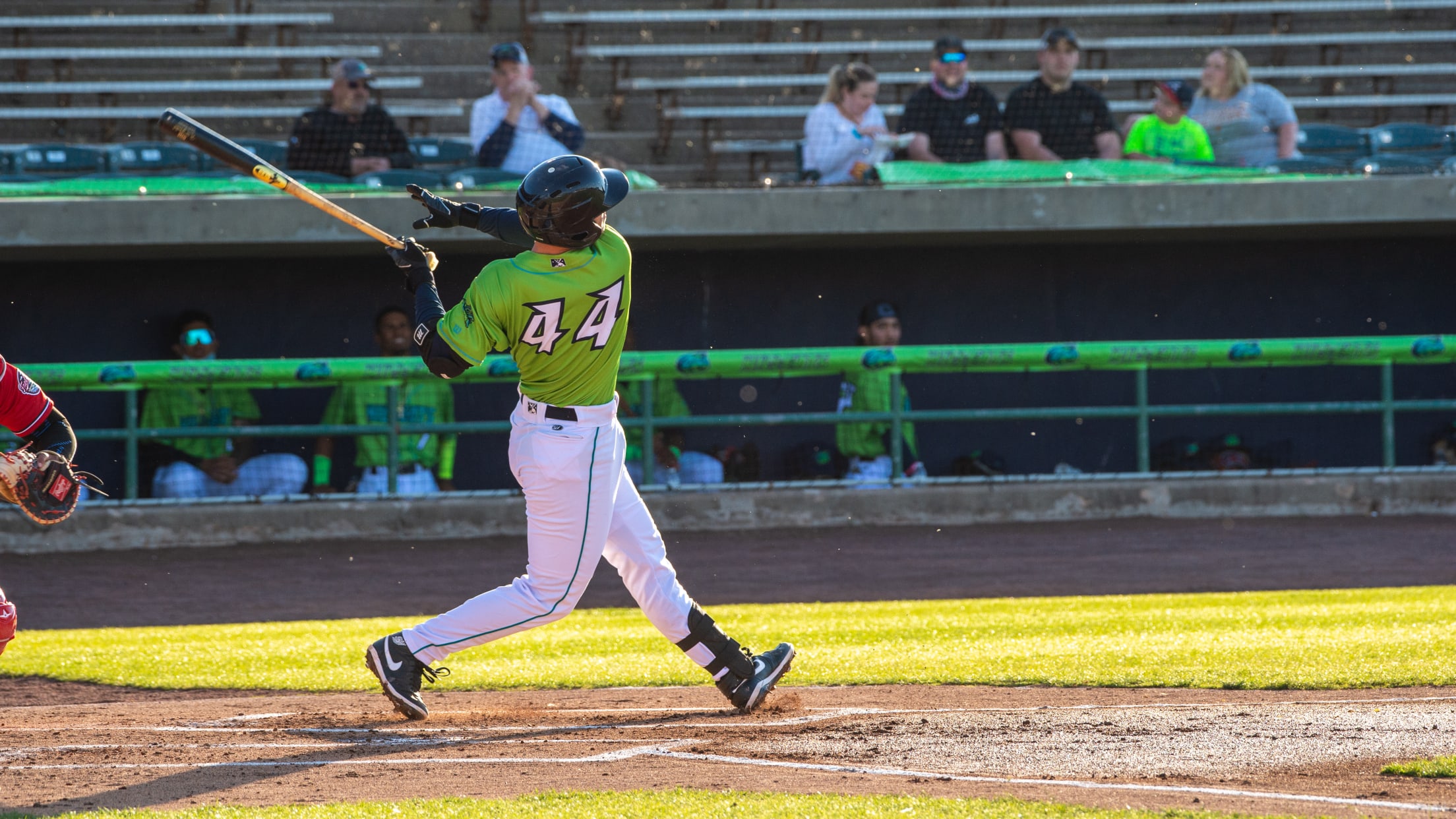 Lynchburg, Virginia – The Lynchburg Hillcats (8-2) fell victim to another hot start from the Salem Red Sox (5-5) to drop game four of a six game series at Haley Toyota Field. HOW IT HAPPENED
The Red Sox came out swinging against Hillcats' starter Sergio Morrillo (0-1). Salem leadoff
Jhonkensy Noel Named Low-A East Player of the Week
Hillcats Slugger Honored After Explosive Start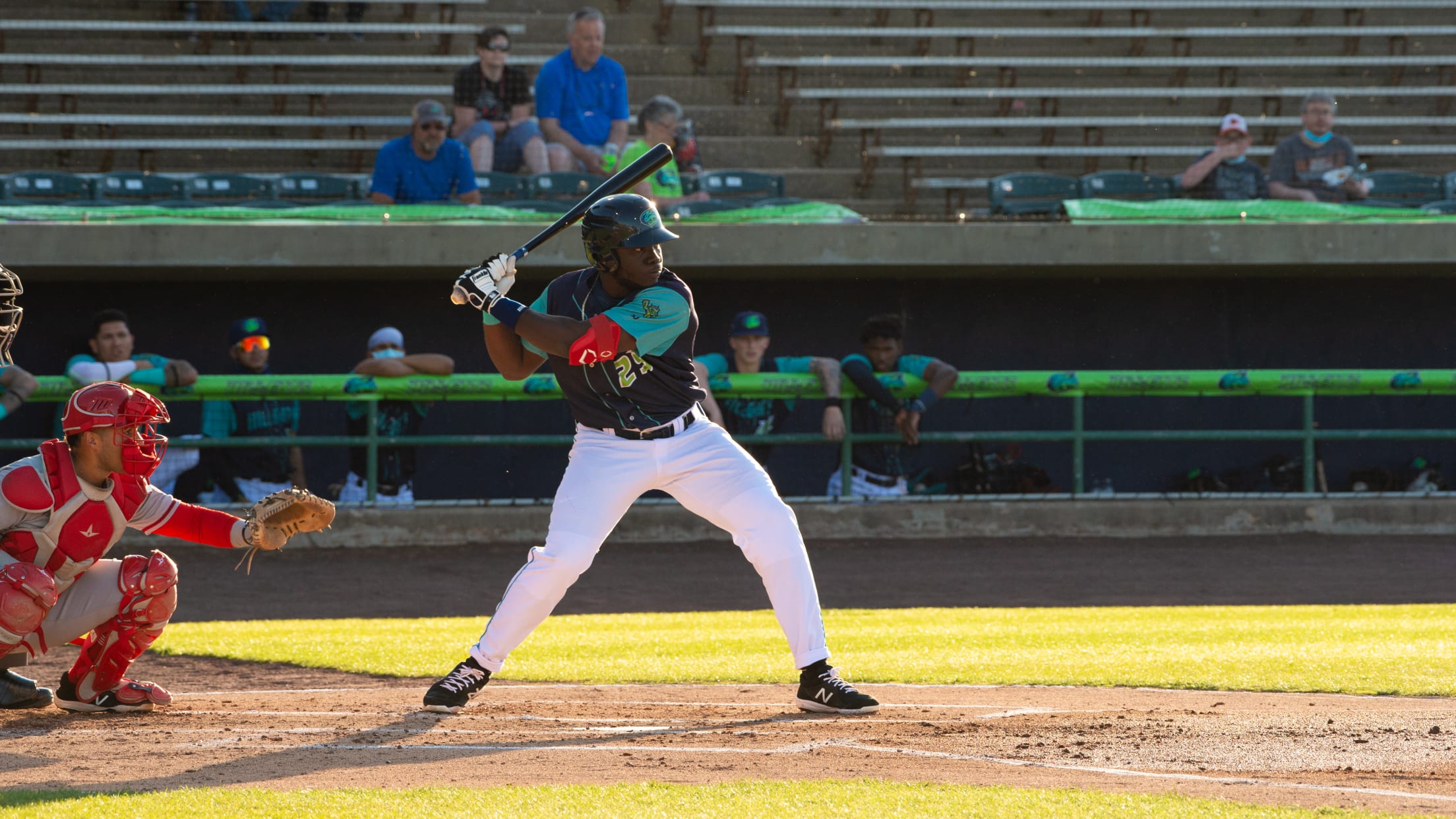 Lynchburg, Virginia – The Lynchburg Hillcats are thrilled to announce the first Player of the Week in the era of Low-A East baseball was awarded to Lynchburg infielder Jhonkensy Noel. QUICK FACTS
In the Hillcat's six-game sweep of Fredericksburg, Noel went 11-25 (.440) and crushed three home runs at
 Bats Cool Down, Hillcats Handed First Loss
Lynchburg's Win Streak Ends at Salem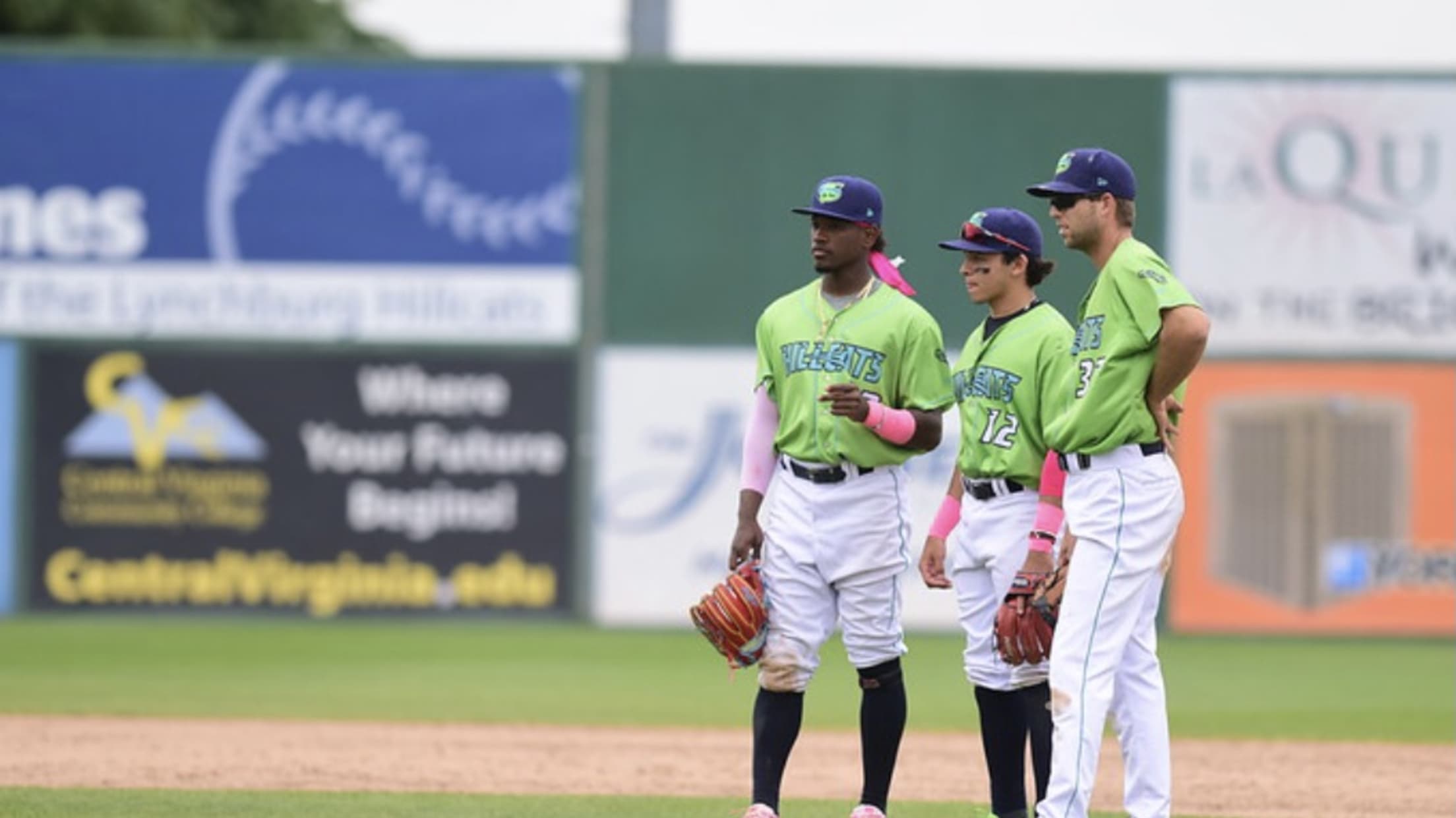 Lynchburg, Virginia – The Lynchburg Hillcats fell into a six-run hole in the bottom of the first and could not crawl out, as the Salem Red Sox won game three of a six game series at Haley Toyota Field. HOW IT HAPPENED
The Red Sox got out to an
Hillcats Clobber Red Sox, Remain Undefeated
Five-Run Fourth Inning Catapult Hillcats to 8-1 Victory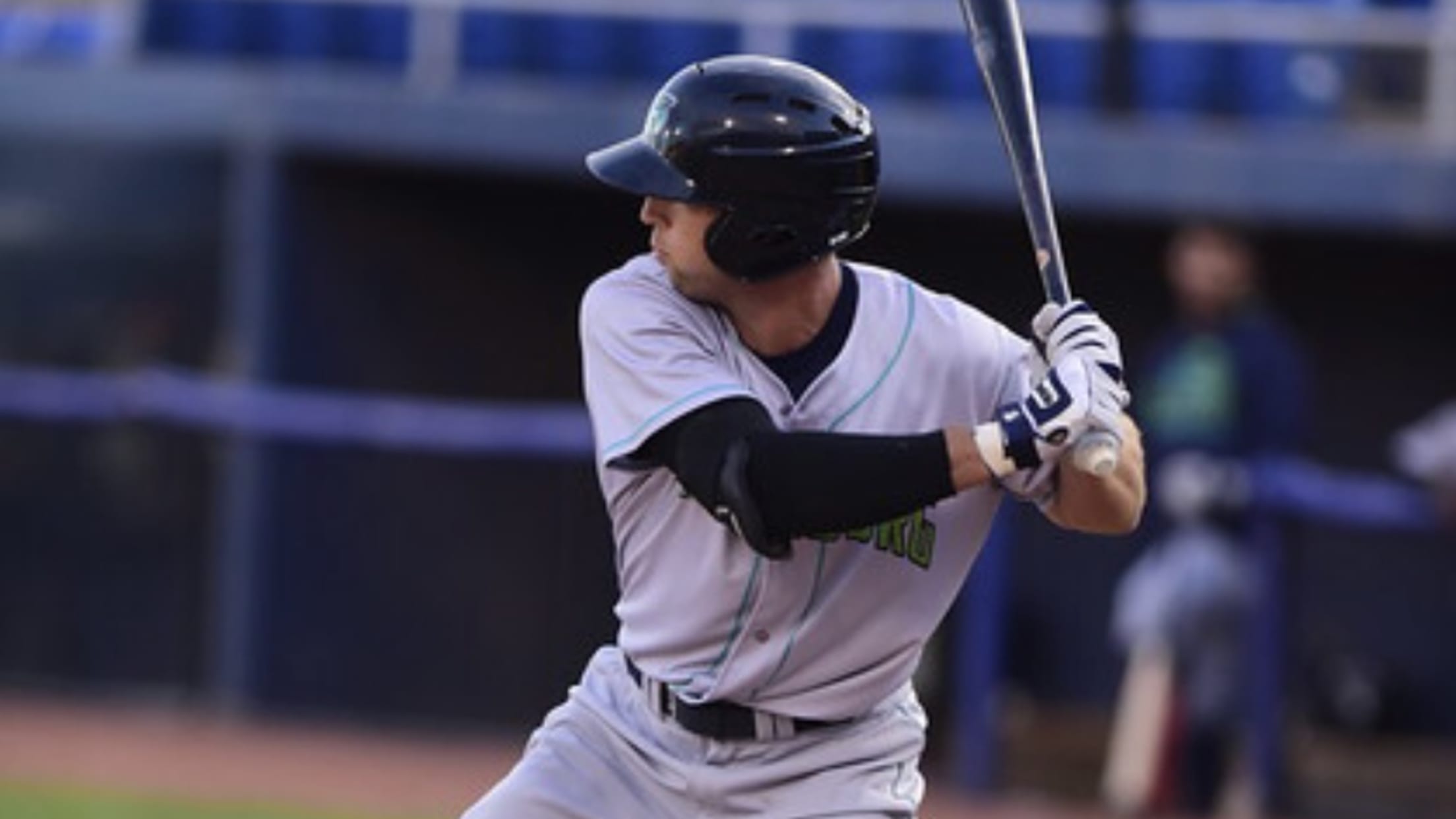 Lynchburg, Virginia – For the second night in a row the pitching staff for the Lynchburg Hillcats held the Salem Red Sox to just one score, propelling the 'Cats to a lopsided win and the best record in Minor League Baseball. HOW IT HAPPENED
 Hillcats Dominate Red Sox, Win Seventh Straight
Brilliant Bats Strike Again, Mock and Curry Toss Gem in 10-1 Victory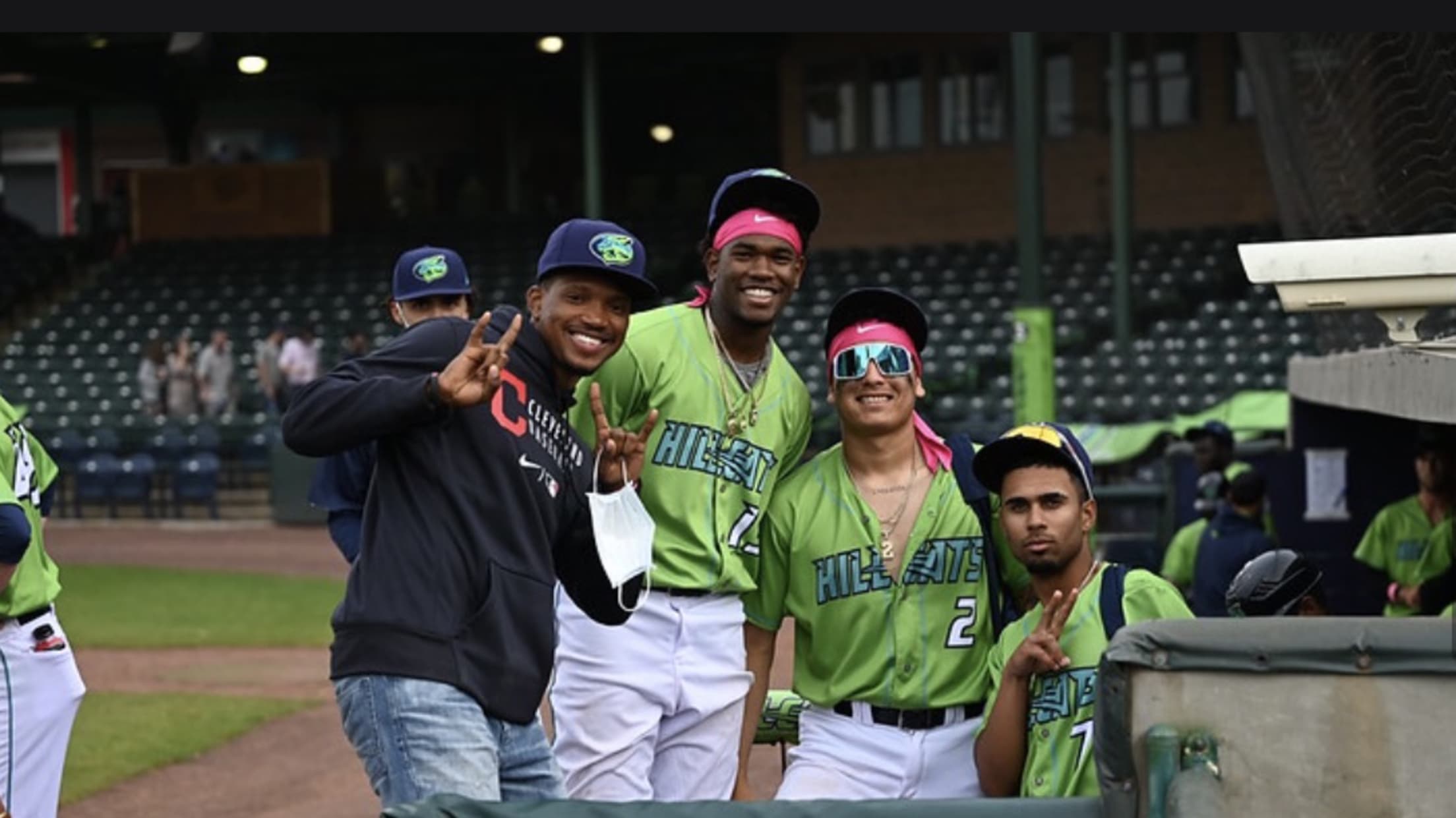 Lynchburg, Virginia – The Lynchburg Hillcats (7-0) toppled the Salem Red Sox (3-4) on the road to remain one of just three undefeated teams in Minor League Baseball. HOW IT HAPPENED
The Hillcats knocked in a run right away off Red Sox starter Jeremy Wu-Yelland (1-0). Julian Escobedo and
Hillcats Roll On, Pull Off Sweep of Nationals 
Rodriguez's Late Game Heroics Lift Lynchburg to 8-4 Win over Fredericksburg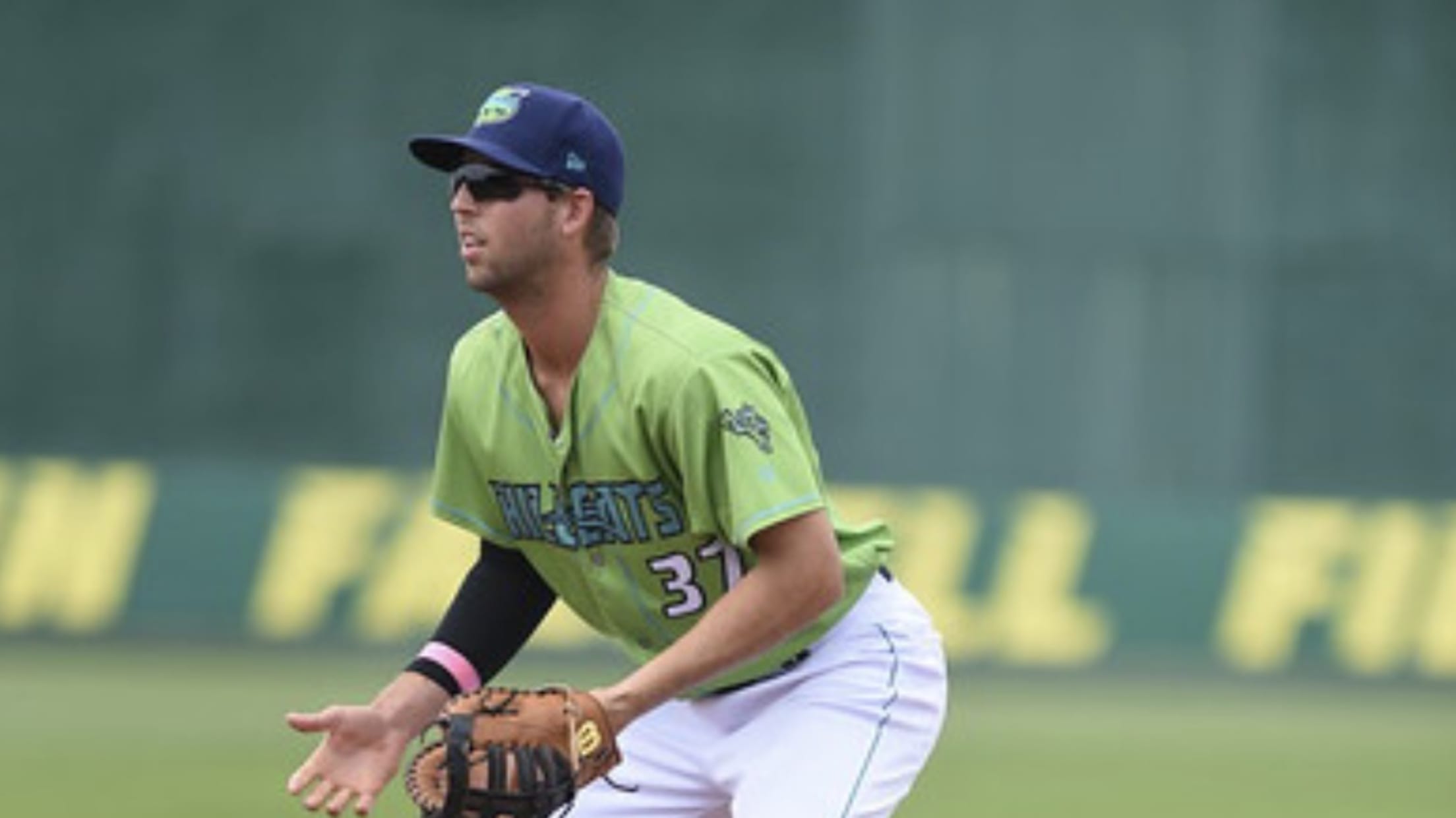 Lynchburg, Virginia – The Lynchburg Hillcats (6-0) managed a come-from-behind victory in the bottom of the seventh inning to remain undefeated and complete a sweep of the Fredericksburg Nationals (0-6). HOW IT HAPPENED
The Nationals took a big lead in the top of the first. Fredericksburg center fielder Braian
Another One! Hillcats Roll to Fifth Straight Win
Noel Goes Yard Yet Again to Launch Lynchburg to Victory over the FredNats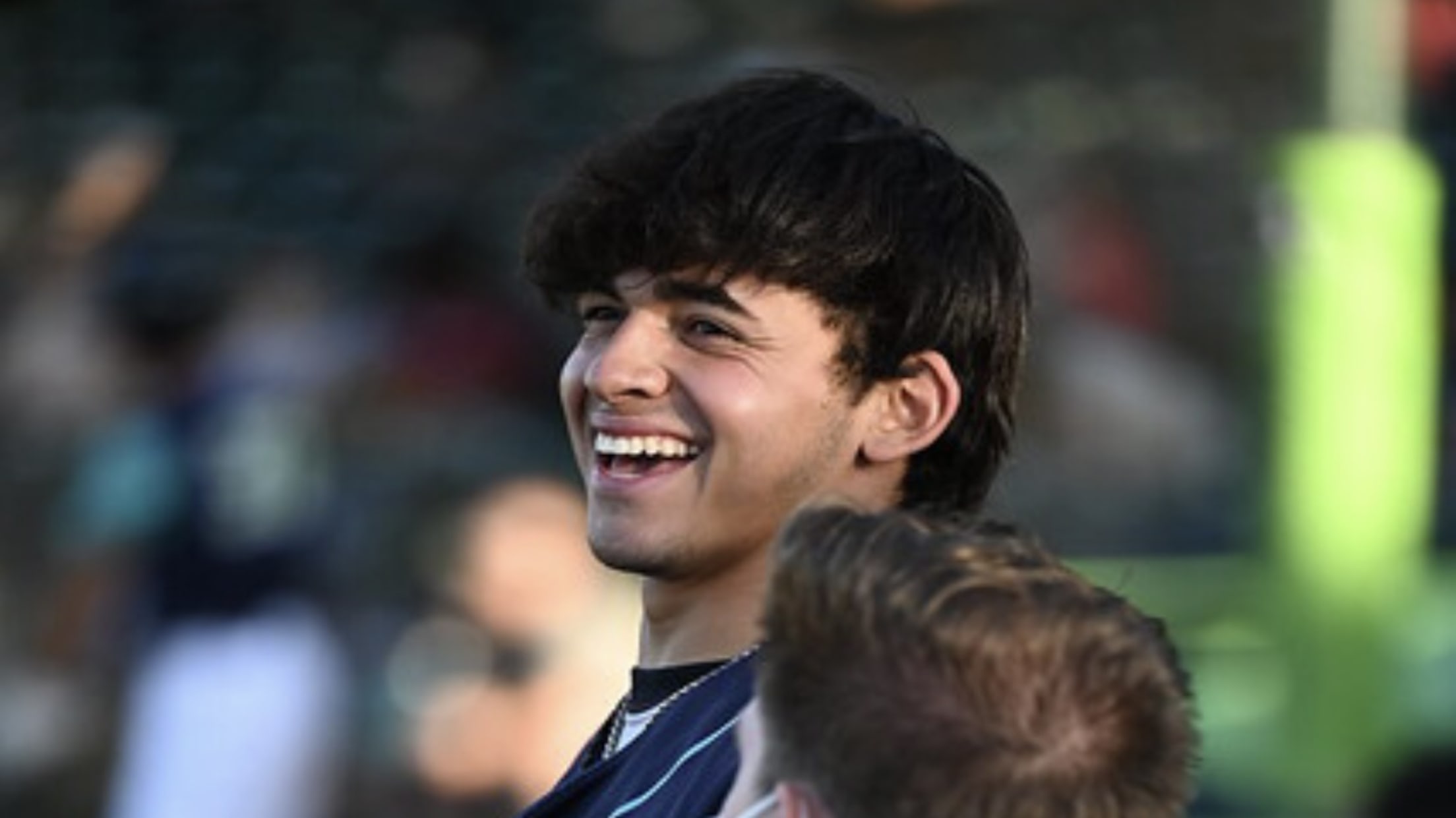 Lynchburg, Virginia – The Lynchburg Hillcats (5-0) made it five in a row and pushed their run total to 57 on the short season with a 7-1 victory over the Fredericksburg Nationals (0-5). HOW IT HAPPENED
With Nationals' starter Rodney Theophile on the mound, Korey Holland slapped a leadoff
Hillcats Cruise to Fourth Straight Victory
Wolf Shines in Indians System Debut, Cats Continue Dominant Start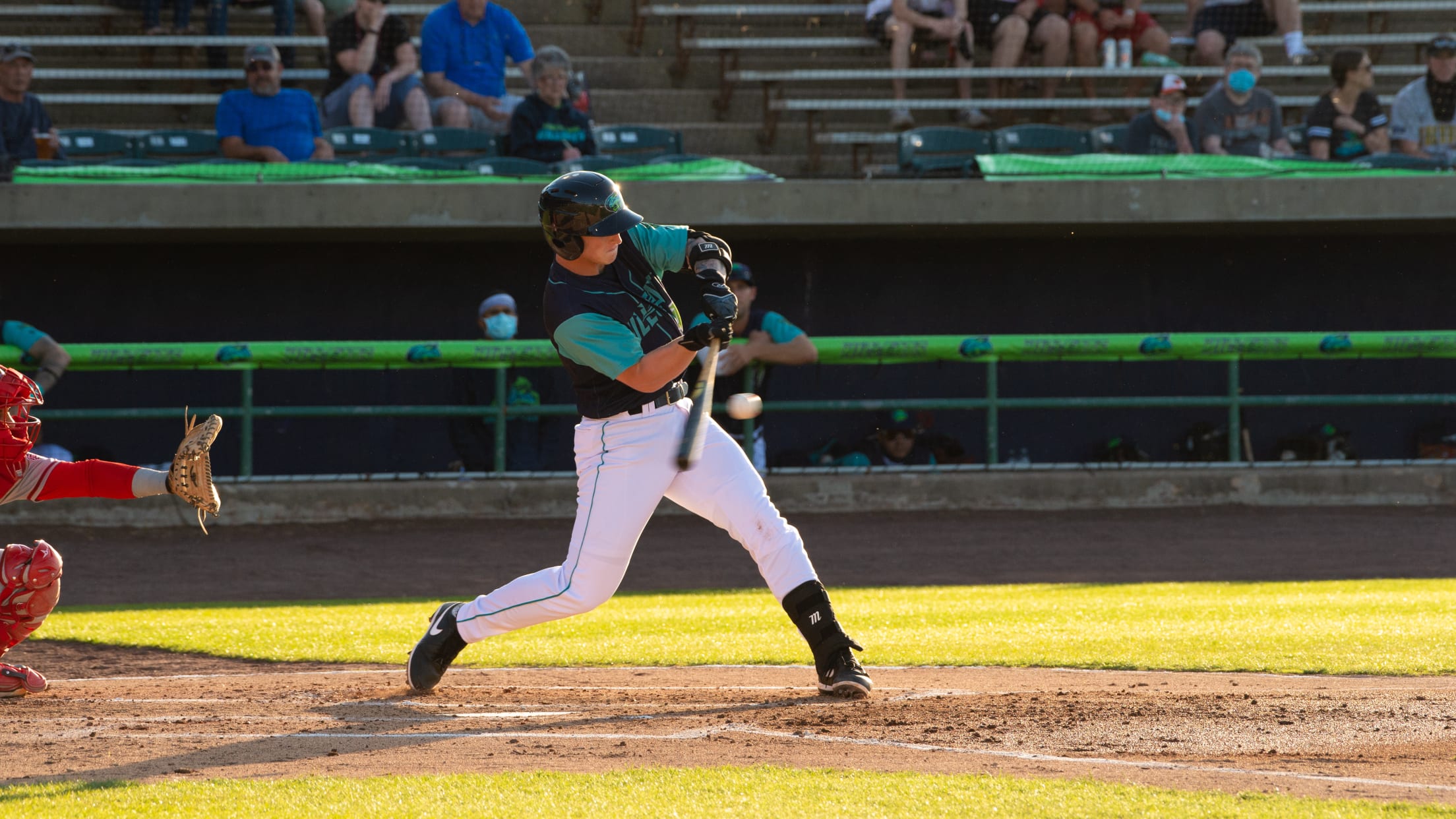 Lynchburg, Virginia - Josh Wolf fanned seven batters in his first game since being traded from the Mets and Jhonkensy Noel smashed a homer over the left field wall as the Hillcats moved to 4-0 on the year with a 7-2 victory over the Fredericksburg Nationals. HOW IT HAPPENED -
Hillcats Squash Nationals
Lynchburg Wins Third Straight in Six Run Victory over Fredericksburg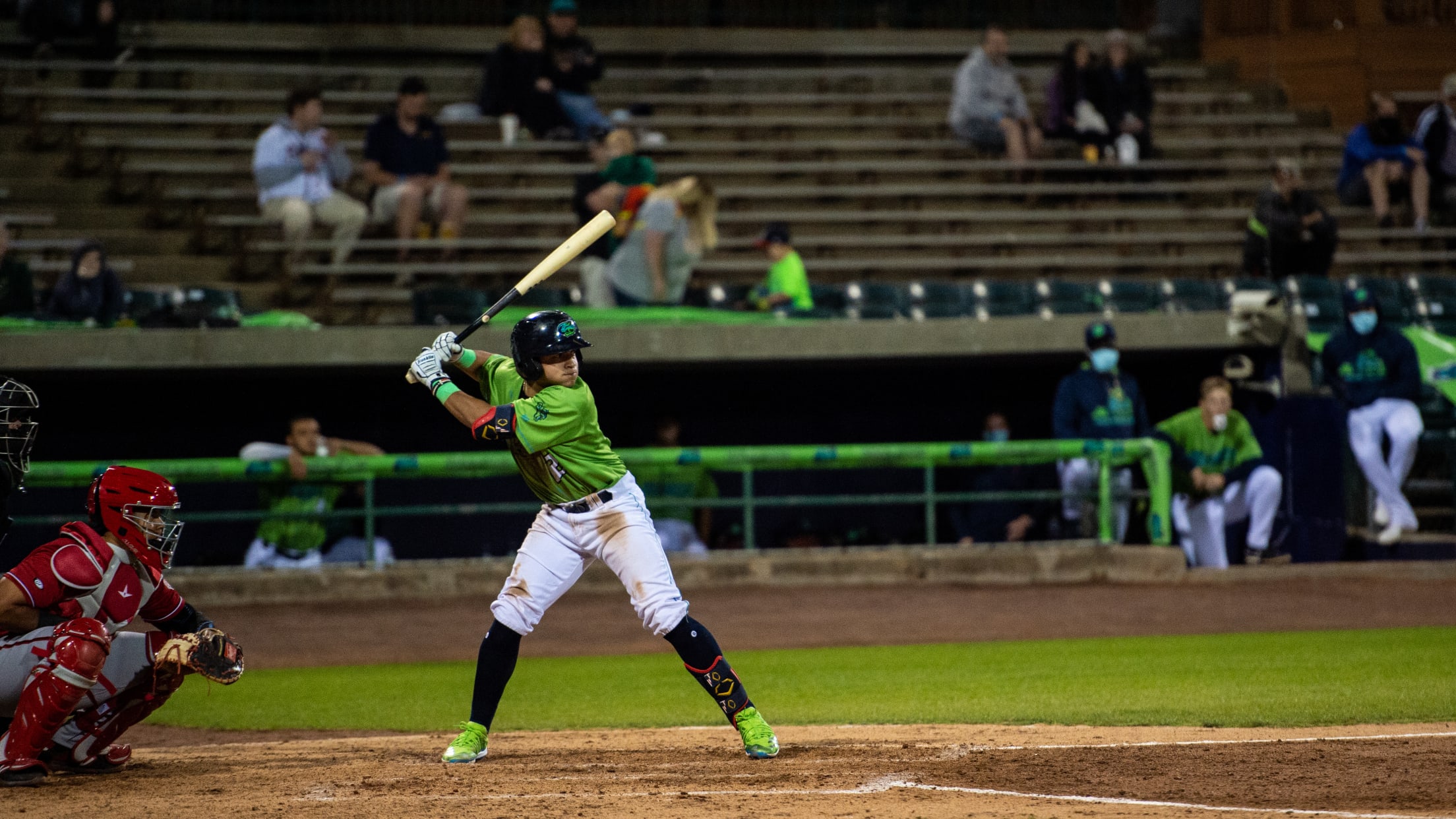 Lynchburg, Virginia – The Lynchburg Hillcats pitching staff combined for fifteen strikeouts and Christian Cairo blasted a three-run homer to advance the Hillcats to 3-0 on the year. HOW IT HAPPENED
The 'Cats tacked on two runs in the bottom of the first inning. With two outs Micah Pries
Hillcats Torch Nationals 
Lynchburg's Hot Bats Continue in Wednesday Night Win Over Fredericksburg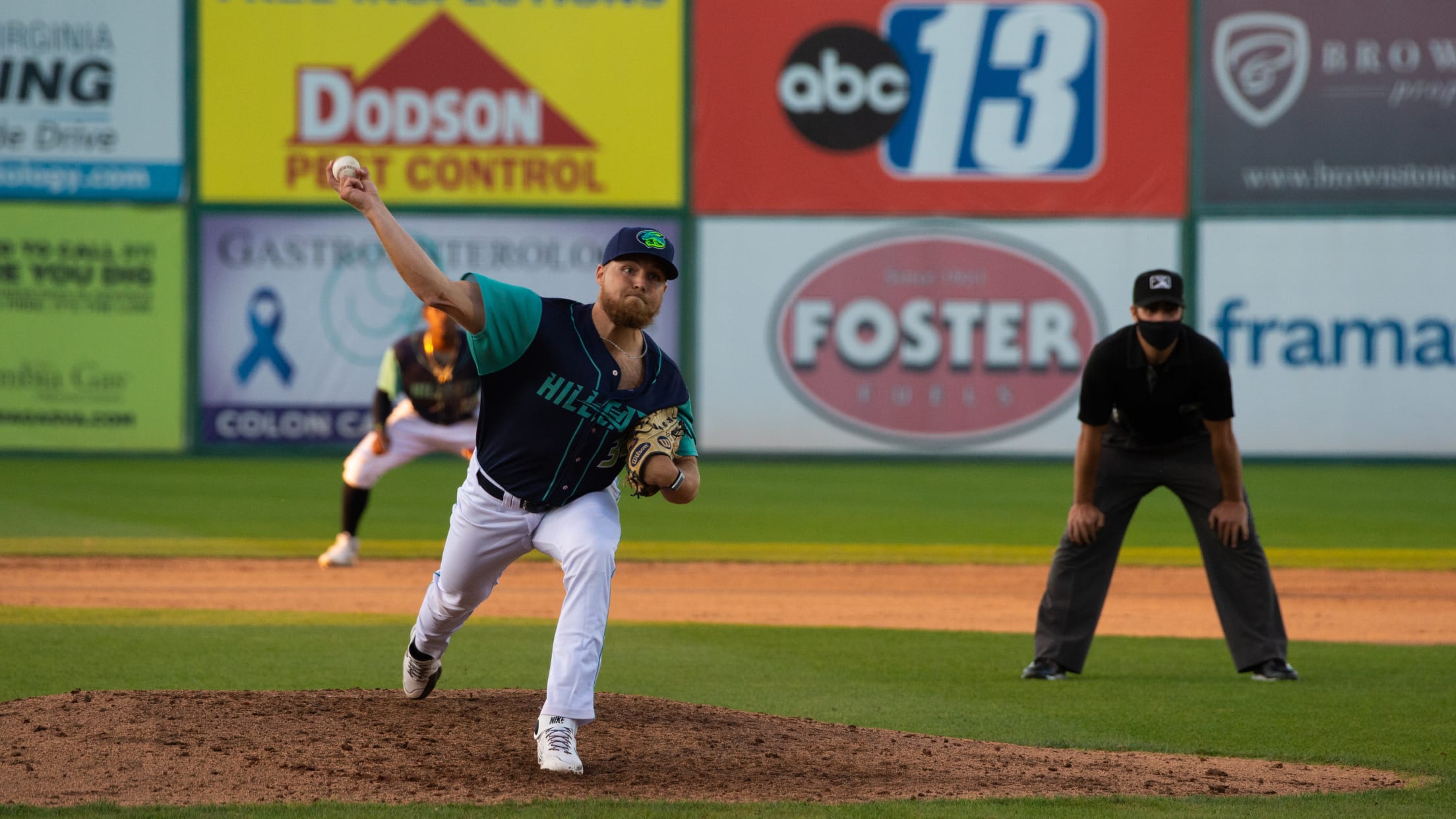 Lynchburg, Virginia – The Lynchburg Hillcats somehow topped Opening Day's sixteen run performance, piling on nineteen runs in a 19-3 blowout victory over the Fredericksburg Nationals in game two of a six game series. HOW IT HAPPENED
The Nationals struck first, adding two runs against first round draft pick
Hillcats Fly Past Nationals on Opening Day
Cat's Put on Offensive Clinic in Big Win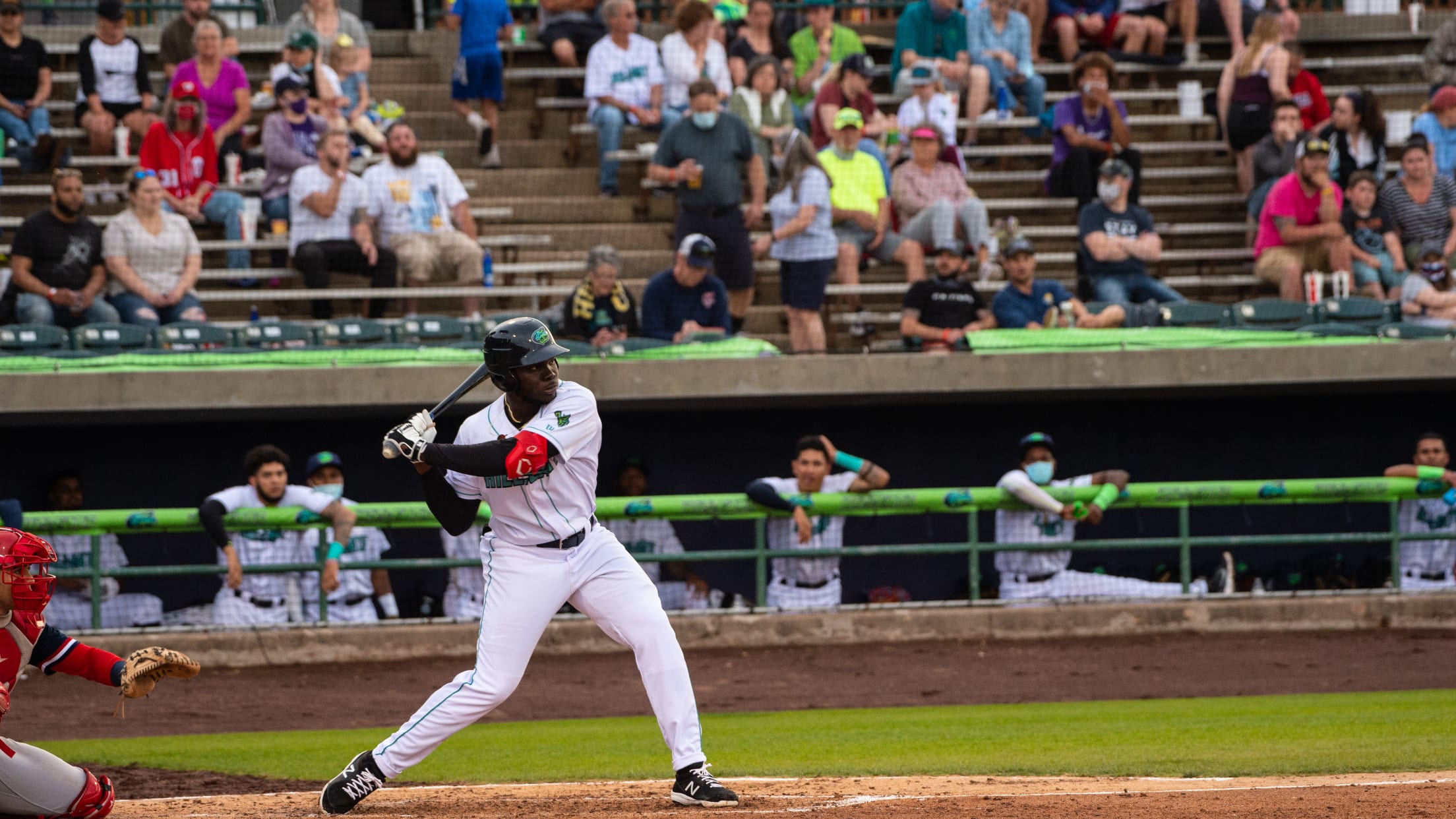 Lynchburg, Virginia – The Lynchburg Hillcats mashed four homers and exploded for two six-run innings to defeat the Fredericksburg Nationals 16-3 on Opening Day from Bank of the James Stadium. HOW IT HAPPENED
Xzavion Curry brought the heat in his first ever minor league game, tossing four scoreless innings
Hillcats Announce Opening Day Roster
Young Prospects Highlight a Talented Hillcats Group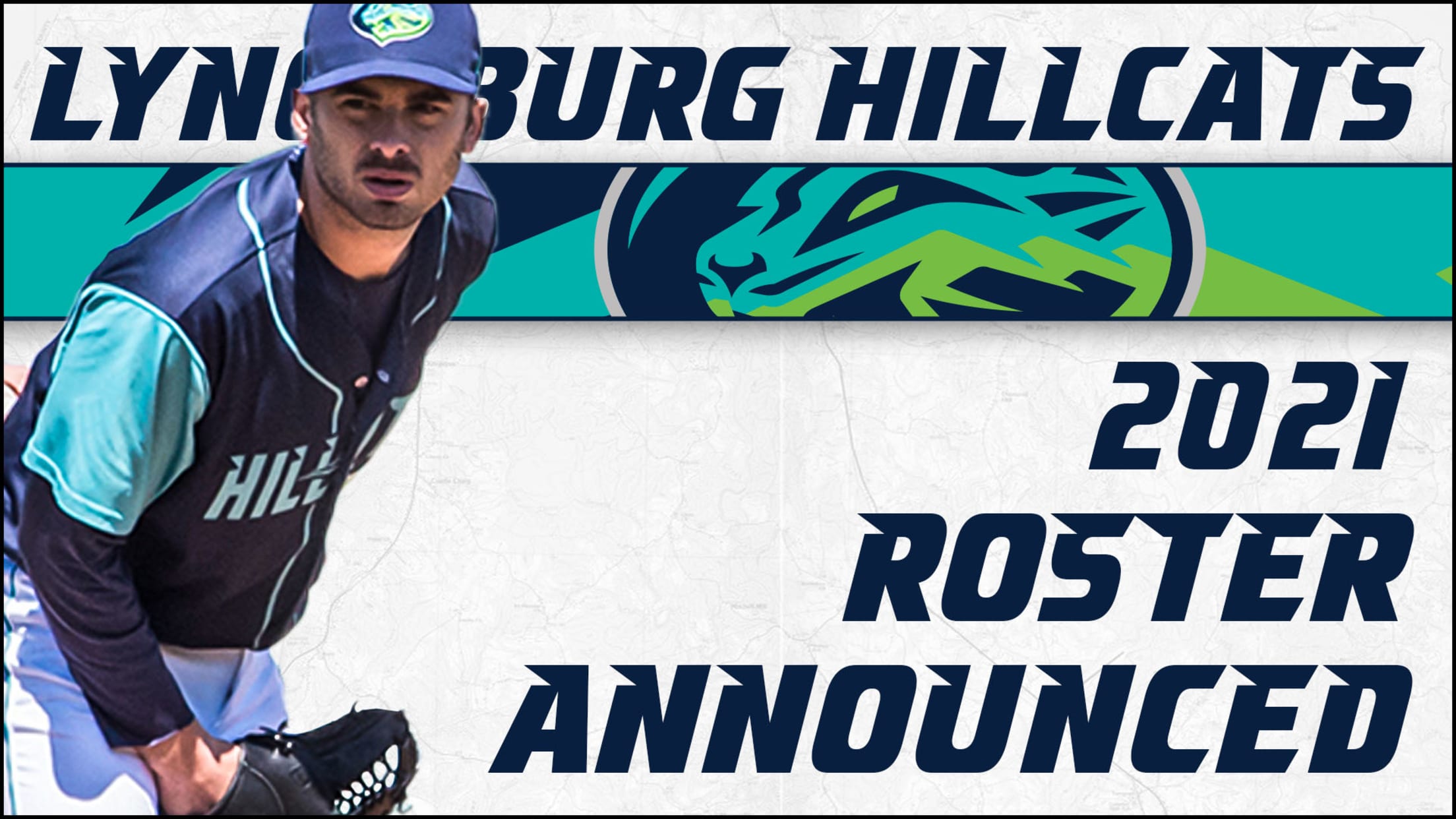 Lynchburg, Virginia - The Lynchburg Hillcats are pleased to announce the team's 2021 Opening Day roster. The 30-man squad christens the newly named Bank of the James Stadium on Tuesday, May 4th. The team features five of the top fifteen prospects in the Indians system, all of which are under
Longtime Indians coach Dennis Malavé tabbed (again) as manager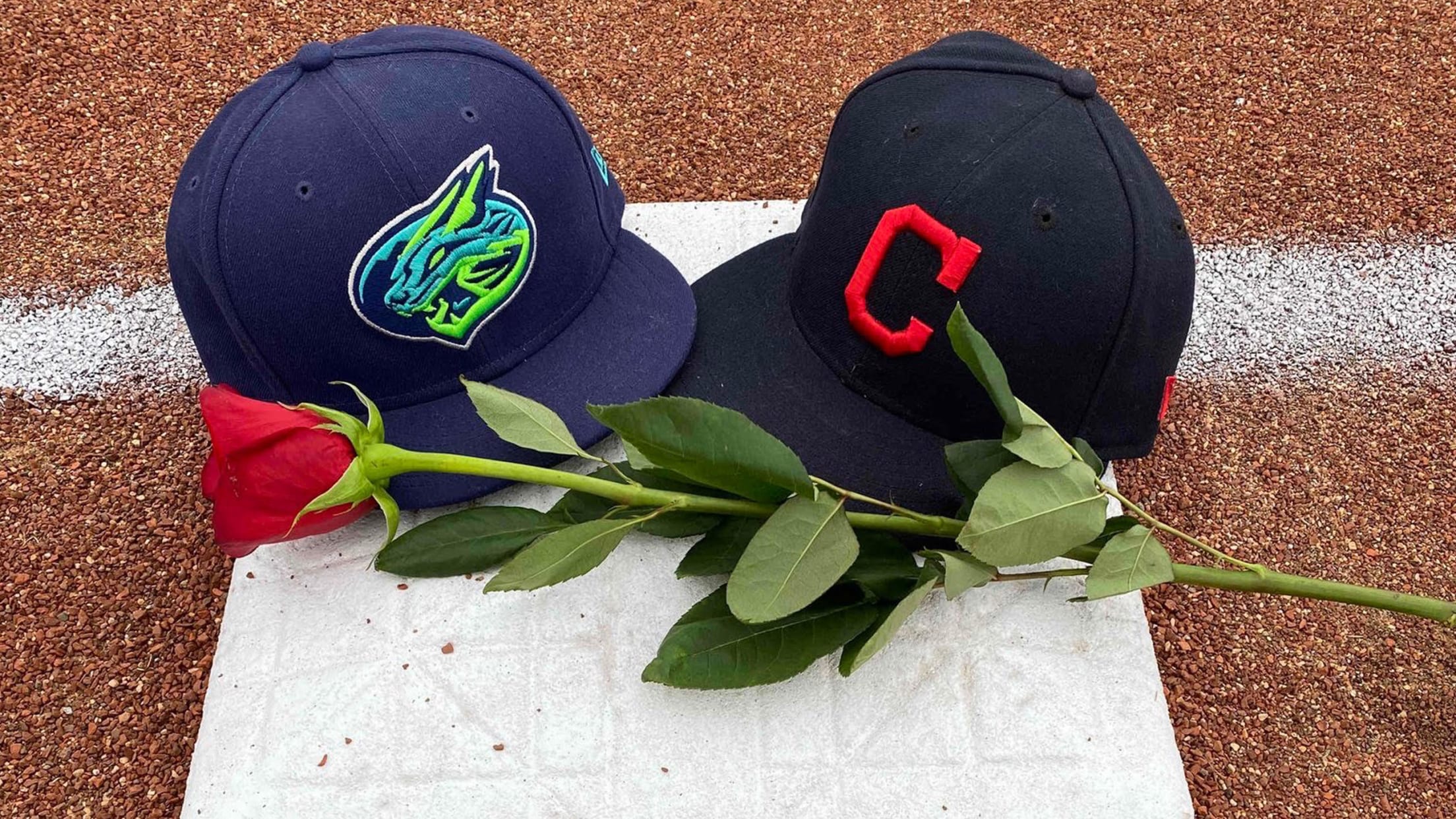 Lynchburg, Va. – The Lynchburg Hillcats, in conjunction with the Cleveland Indians, proudly announced the 2021 coaching staff that will be led by Dennis Malavé. Manager Dennis Malavé was tabbed as manager last season before the pandemic canceled the 2020 season. Tony Arnold will return to Lynchburg as the Hillcats'
We're Back! Hillcats Announce 2021 Schedule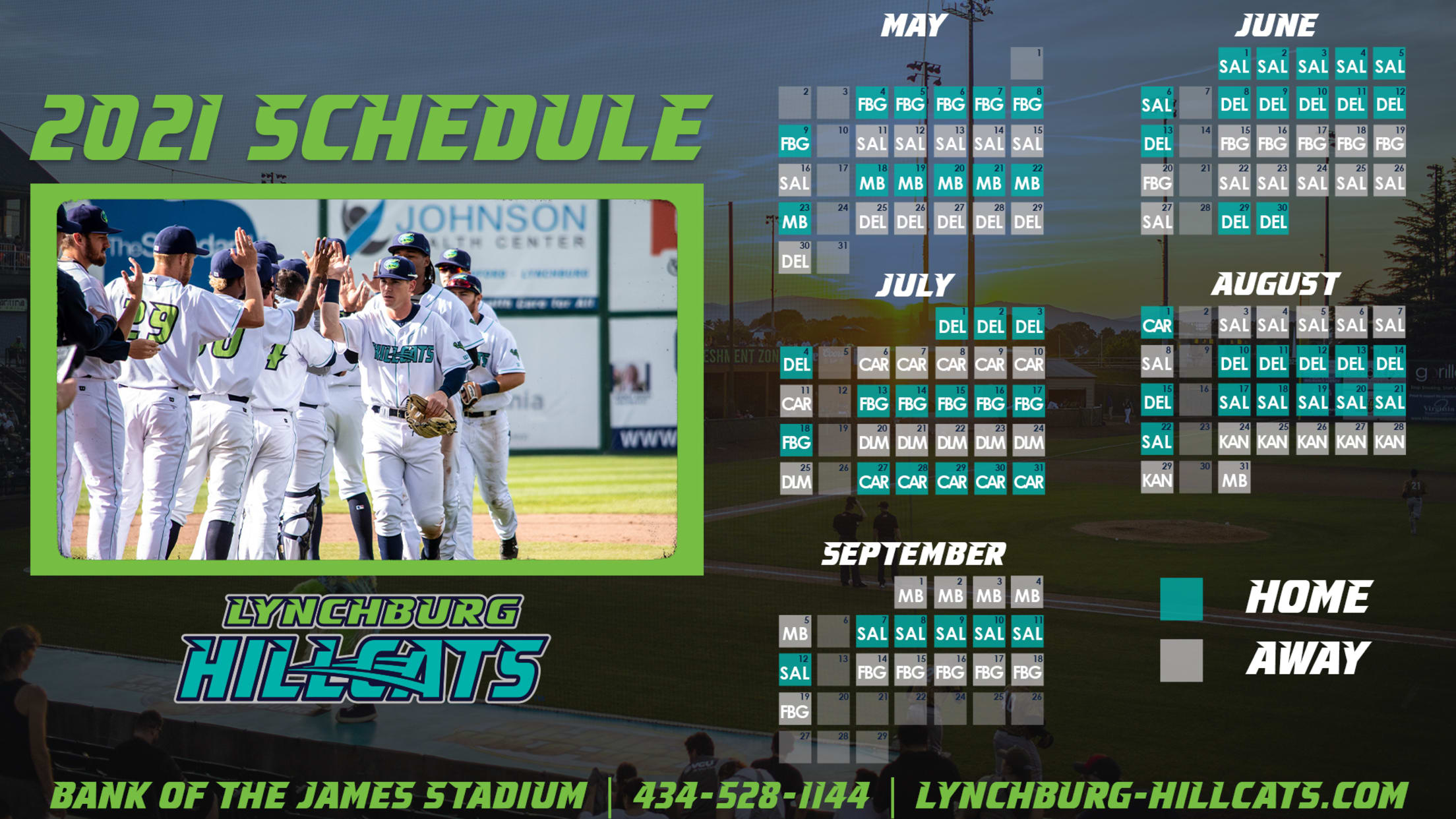 Lynchburg, Va. – Don't call it a comeback, Hillcats have been here for years as they announce the 2021 Schedule. The Lynchburg Hillcats finally begin play at Bank of the James Stadium on Tuesday, May 4th against the Fredericksburg Nationals**! Opening Night will include the highly anticipated Baby Southpaw bobblehead
MLB Announces Minor League Baseball Teams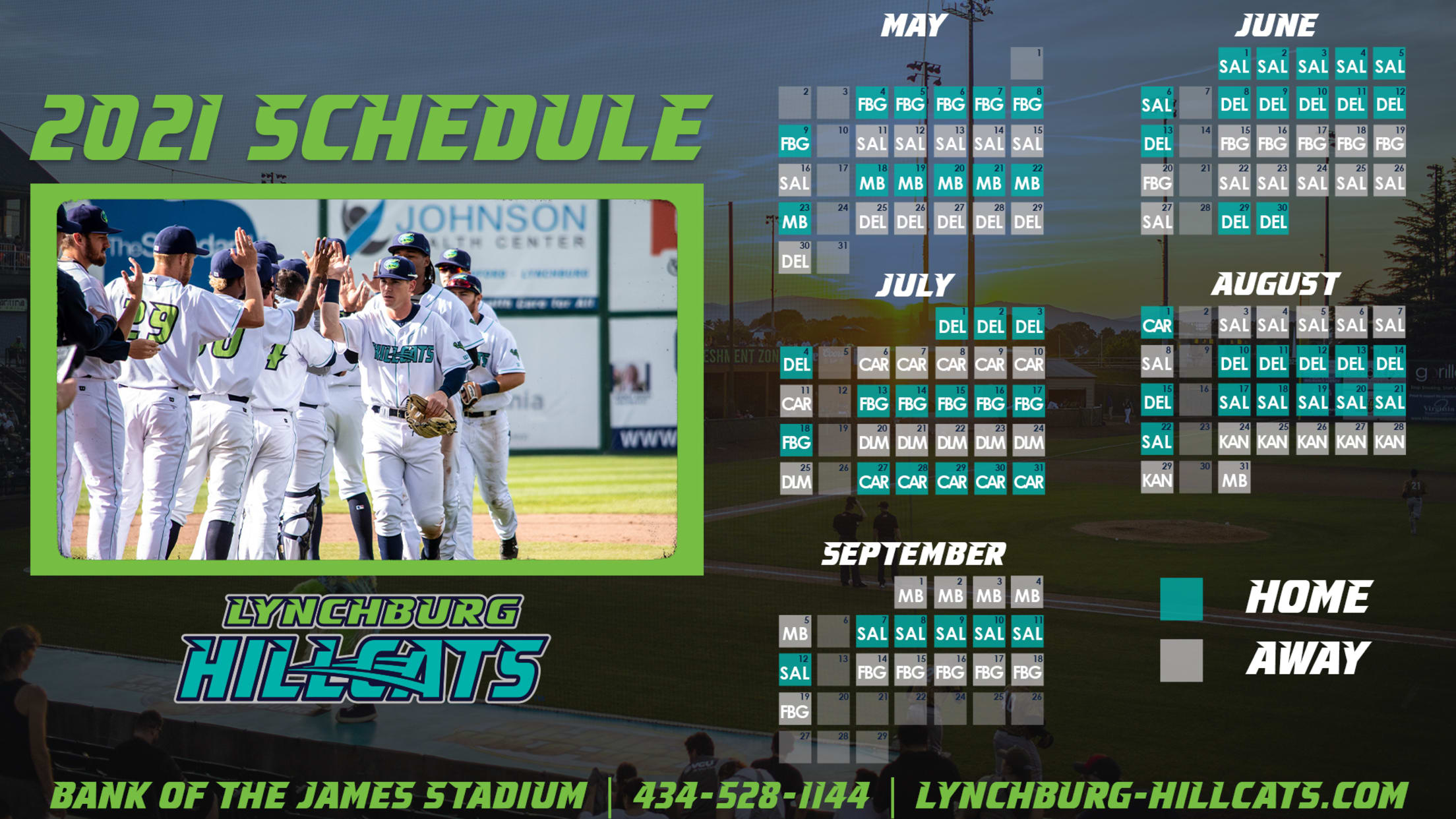 Teams Will Be Part of New Model to Better Serve Fans, Players and Clubs Minor Leagues to Include Player Salary Increases, Modernized Facility Standards and Reduced Travel MLB Preserves High-Level Baseball in Communities, Expands MLB-Supported Baseball Major League Baseball today announced that all 120 Minor League Clubs offered an invitation
Hillcats Receive Invitation from Indians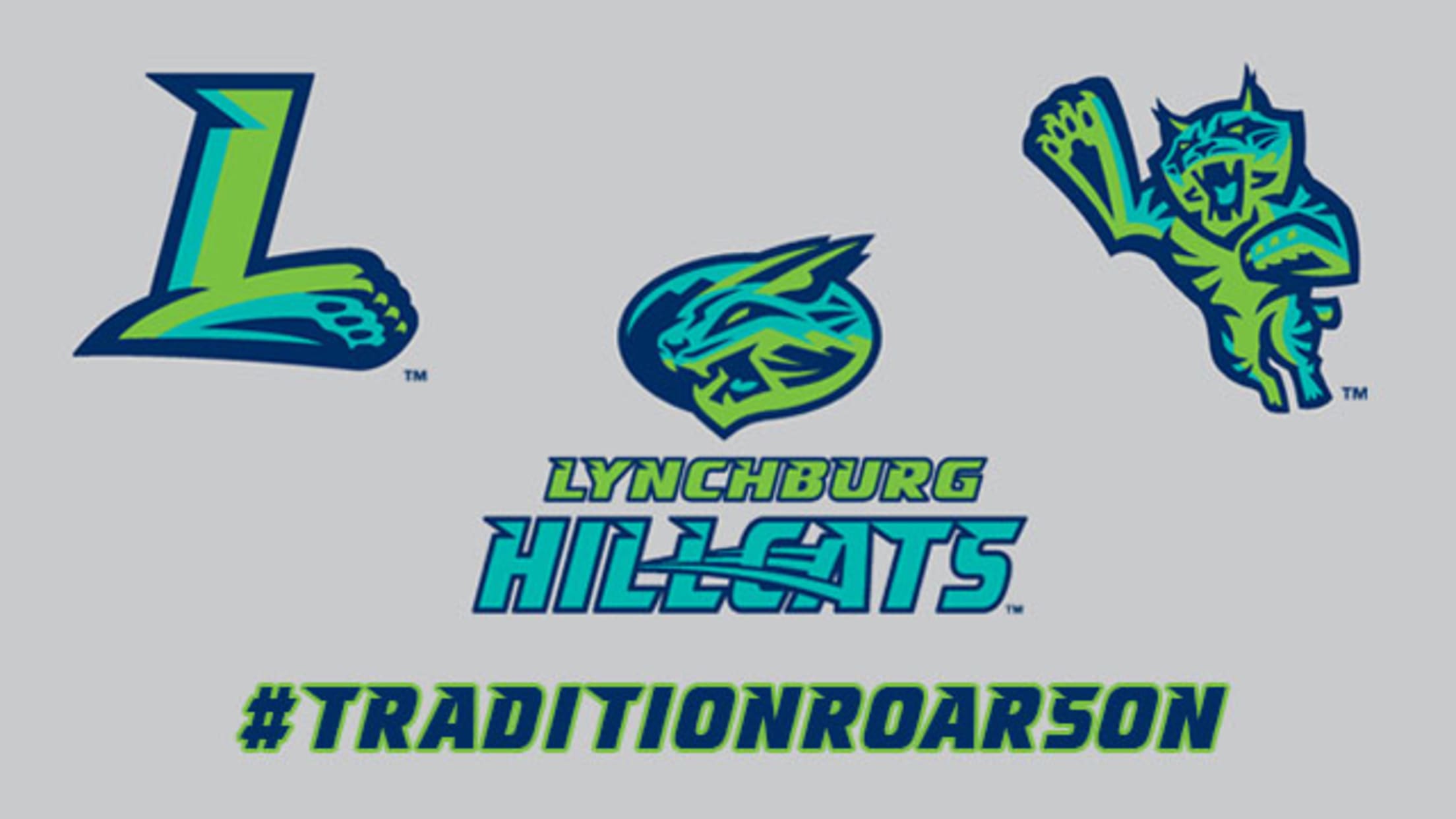 Lynchburg, Va.- The Lynchburg Hillcats are pleased to announce they have been formally invited by the Cleveland Indians to become their new Low-A affiliate. Once full details are revealed, the Hillcats will be evaluating the proposal to confirm it meets the necessary criteria for the team, the fans, and the
Hillcats to Host Dogwood District Senior Game
Lynchburg, Va.- The Lynchburg Hillcats are pleased to announce the Dogwood District Senior Game that will take place at 6:00 pm on Sunday, August 2nd at Bank of the James Stadium. "After the success of the Ronnie Roberts Classic and seeing the impact the game had on not only the
Minor League Baseball Season Called Off Due to COVID-19 Pandemic
Lynchburg, Virginia — Minor League Baseball announced this afternoon that the 2020 baseball season, including that of the Lynchburg Hillcats, has been officially canceled due to the worldwide COVID-19 pandemic. "These are unprecedented times for our country and our organization as this is the first time in our history that
Carolina League Cancels 2020 All-Star Game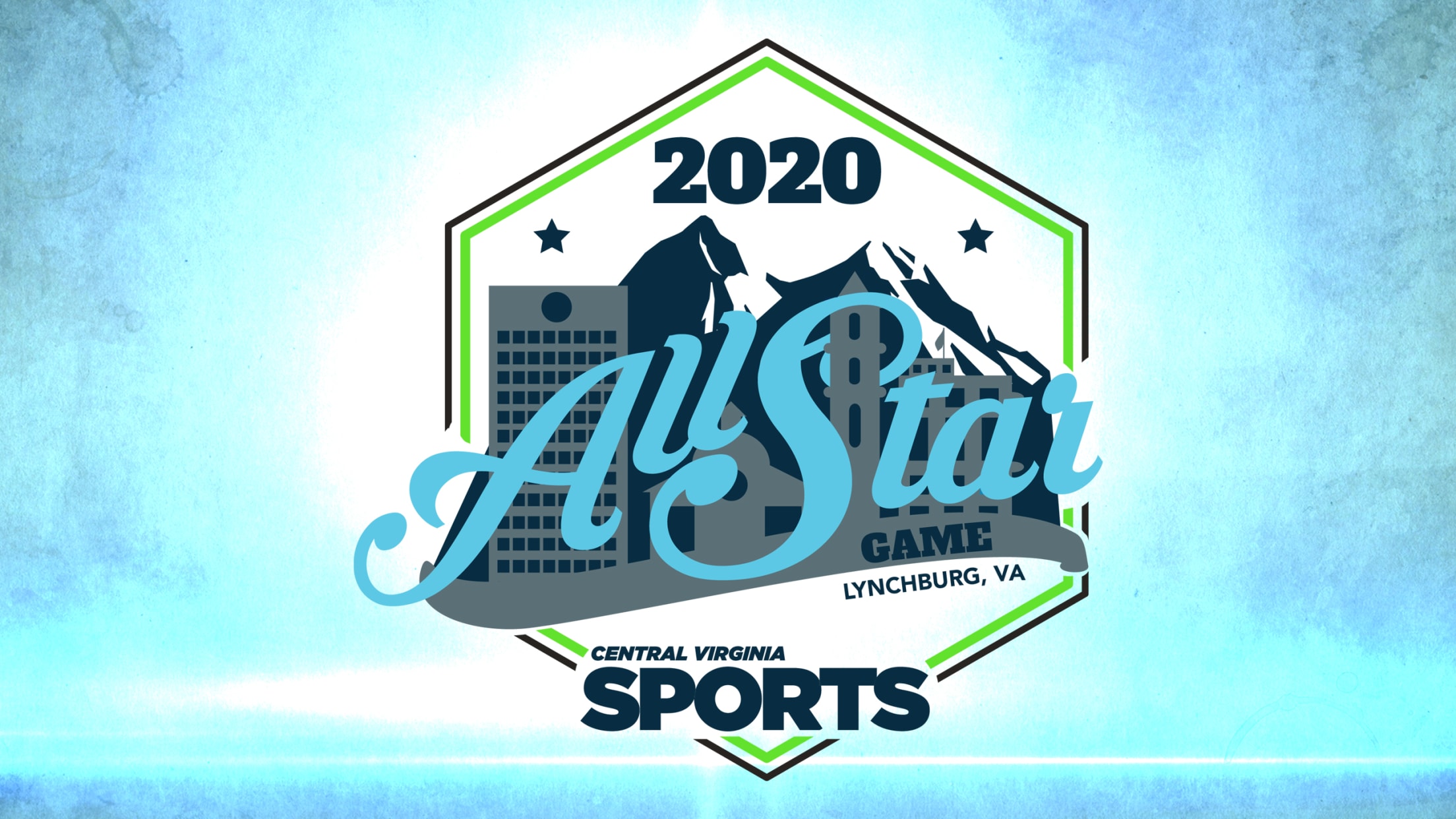 Lynchburg, Va. - The 2020 Carolina League All-Star Game presented by Central Virginia Sports Commission has been canceled due to the COVID-19 pandemic. The Lynchburg Hillcats were scheduled to host the event June 23, 2020.
Hillcats to hold Opening Day at home
April 13th event features fun-filled and interactive content for fans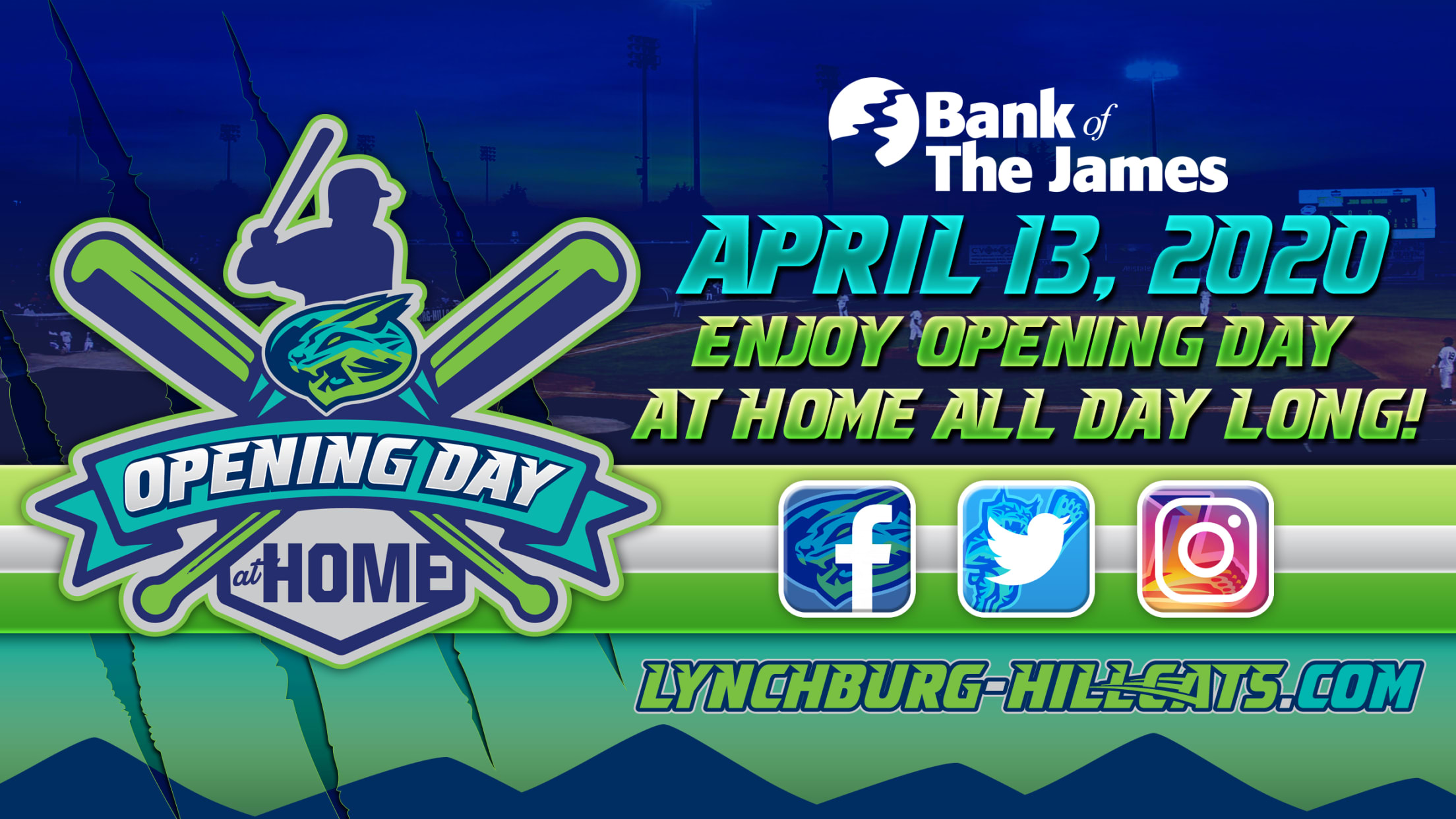 Lynchburg, Va. - In lieu of an Opening Day at the newly named Bank of the James Stadium, the Lynchburg Hillcats are slated to host a social media based event aimed at giving Hillcats fans some virtual baseball fun.  
New coaching staff to guide HIllcats in 2020
Longtime Indians coach Dennis Malavé tabbed as manager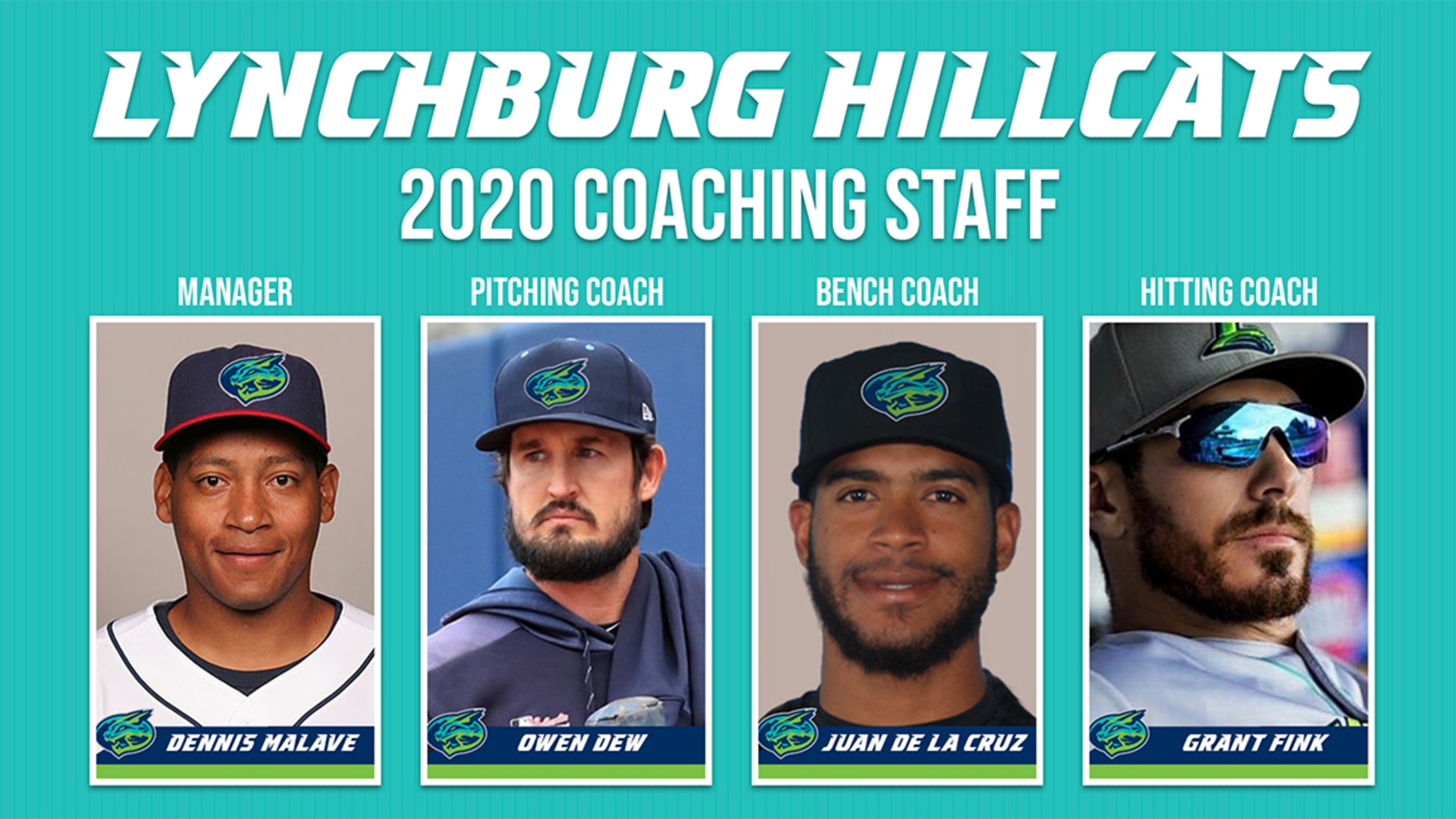 Lynchburg, Va. - The Lynchburg Hillcats, in conjunction with the Cleveland Indians, proudly announced an all-new coaching staff Tuesday.Leading the club in 2020 will be manager Dennis Malavé. Owen Dew will join the team as the Hillcats' pitching coach, Grant Fink will take over as the club's hitting coach and
Hillcats announce brand-new partnership with Coca-Cola
Legendary company to serve products and bring excitement to City Stadium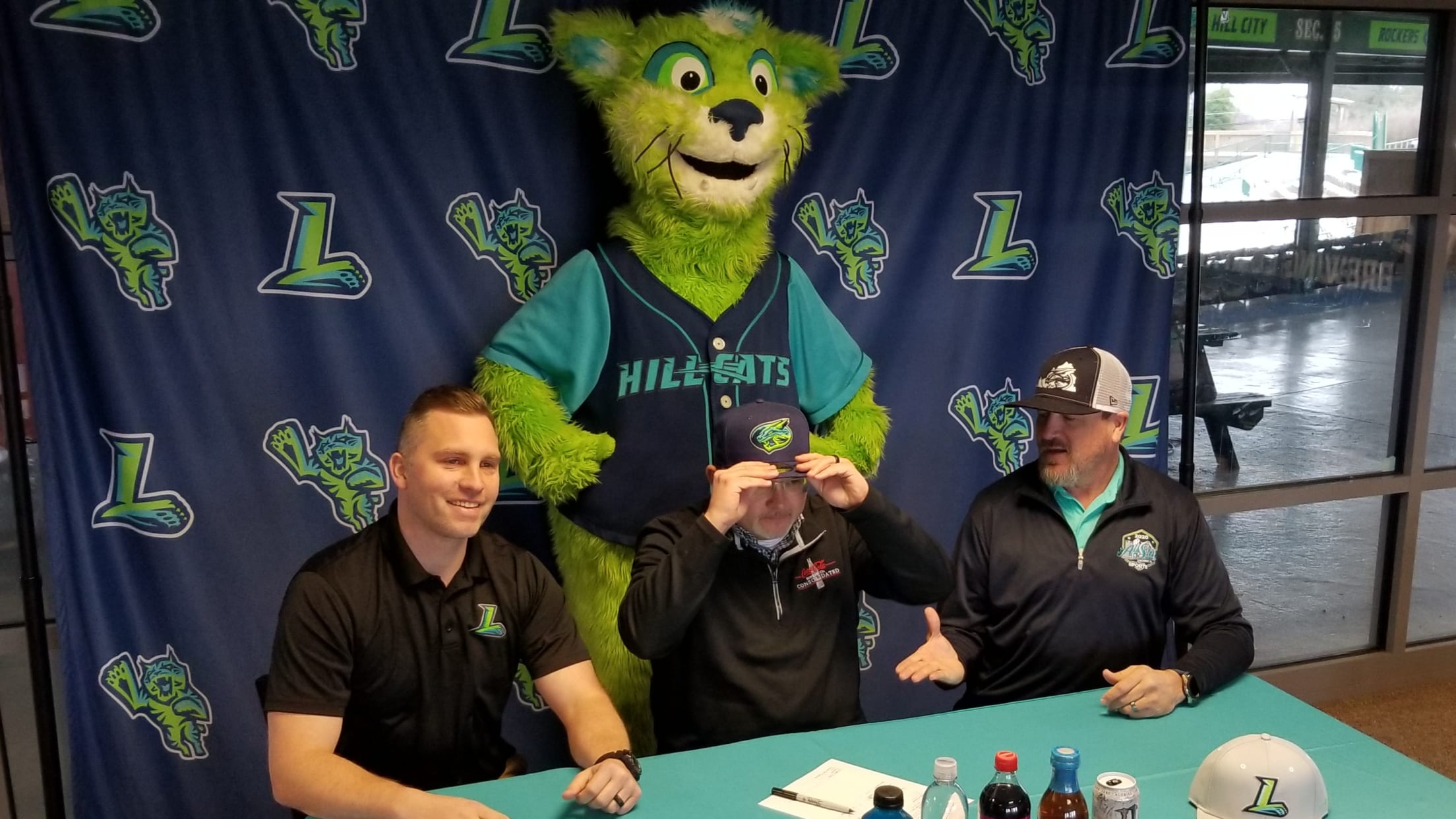 Lynchburg, Va. - The Lynchburg Hillcats are thrilled to reveal a new deal that will make Coca-Cola beverages available as the family friendly choice at City Stadium.  The new collaboration brings a wide range of drink options, including both fountain and bottle Coke products at concessions around the ballpark. The brand
Hillcats unveil jam-packed 2020 promotional schedule
Bobbleheads return, $2 Tuesdays and community involvement highlight All-Star season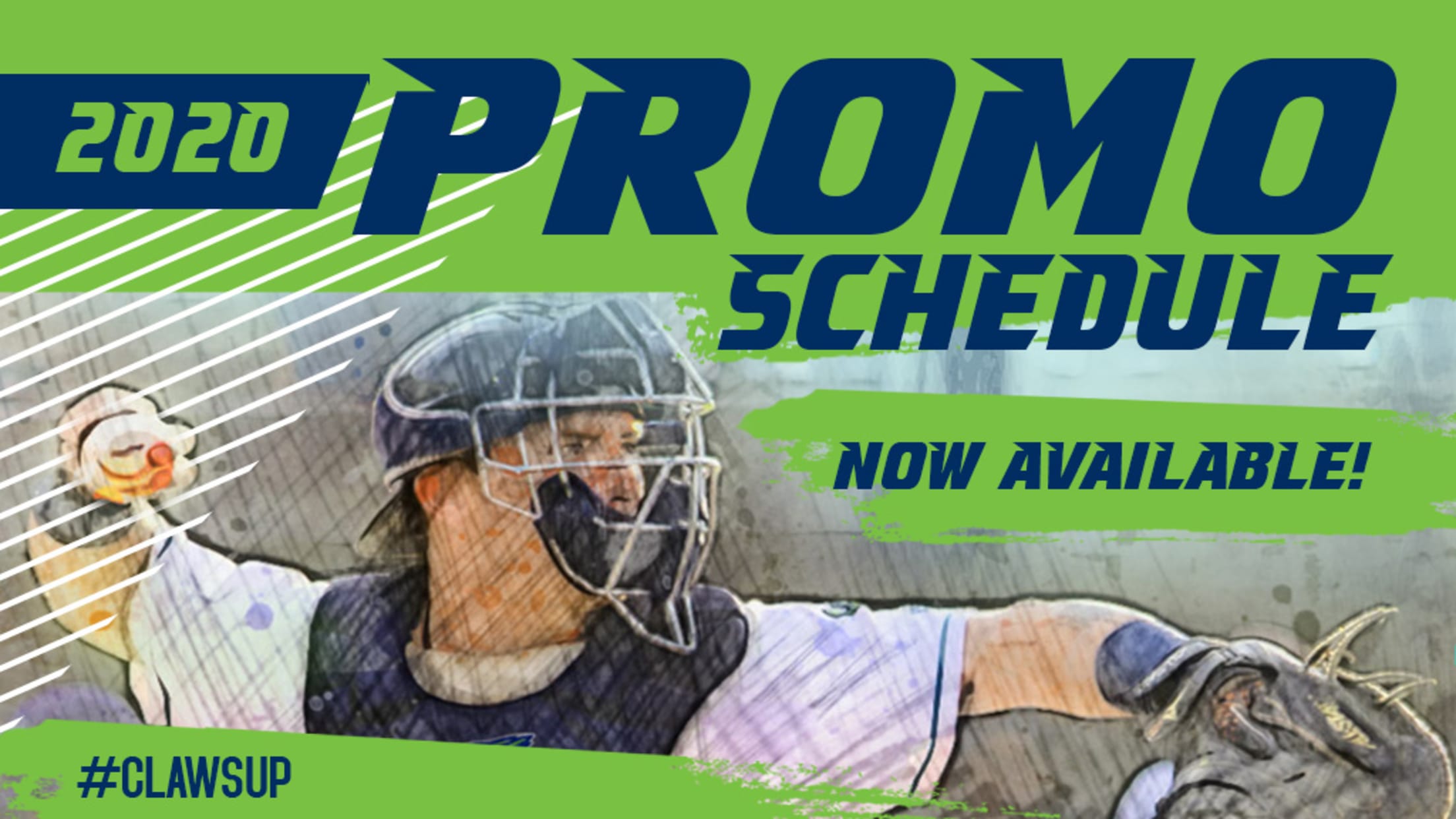 Lynchburg, Va. - The Lynchburg Hillcats, A-Advanced affiliate of the Cleveland Indians, have revealed their all-new 2020 promotional schedule filled with live music, giveaways, fireworks and fan friendly deals for the upcoming Hillcats season at City Stadium.
Maura Sheridan joins Hillcats as new broadcaster
Lynchburg adds Vermont native after a year in Fayetteville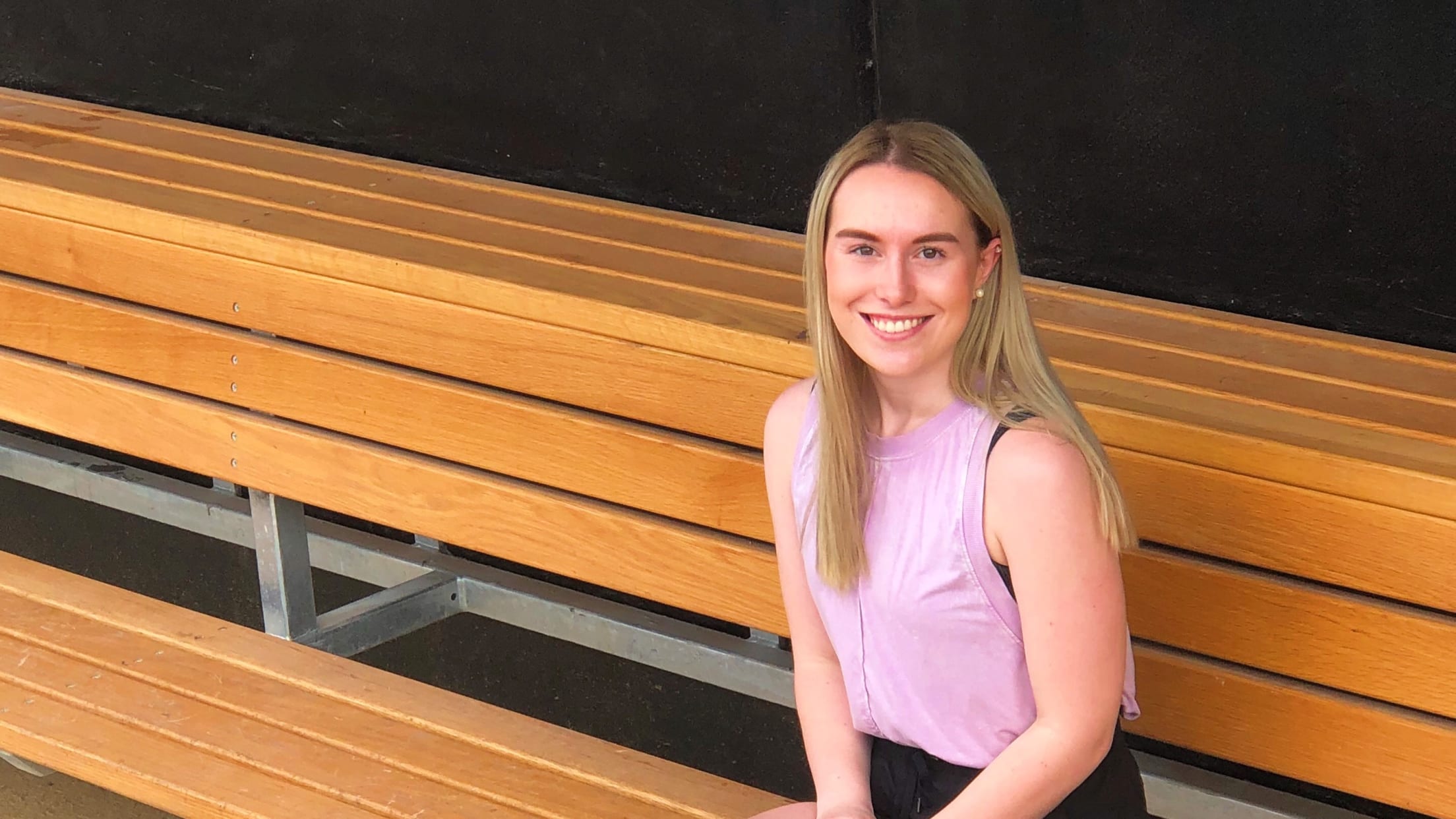 Lynchburg, Va. - On National Girls and Women in Sports Day, the Lynchburg Hillcats are pleased to announce the hiring of Maura Sheridan as the first female broadcaster in team history. Sheridan, 23, will serve as the Hillcats' play-by-play voice for all 140 games and as the media liaison for the club.
Save Minor League Baseball Task Force Co-Chairs Trahan, McKinley, Rose, and Simpson Lead Introduction of Congressional Resolution Supporting Minor League Baseball
The Hillcats are strongly against MLB's proposed elimination of 42 MiLB teams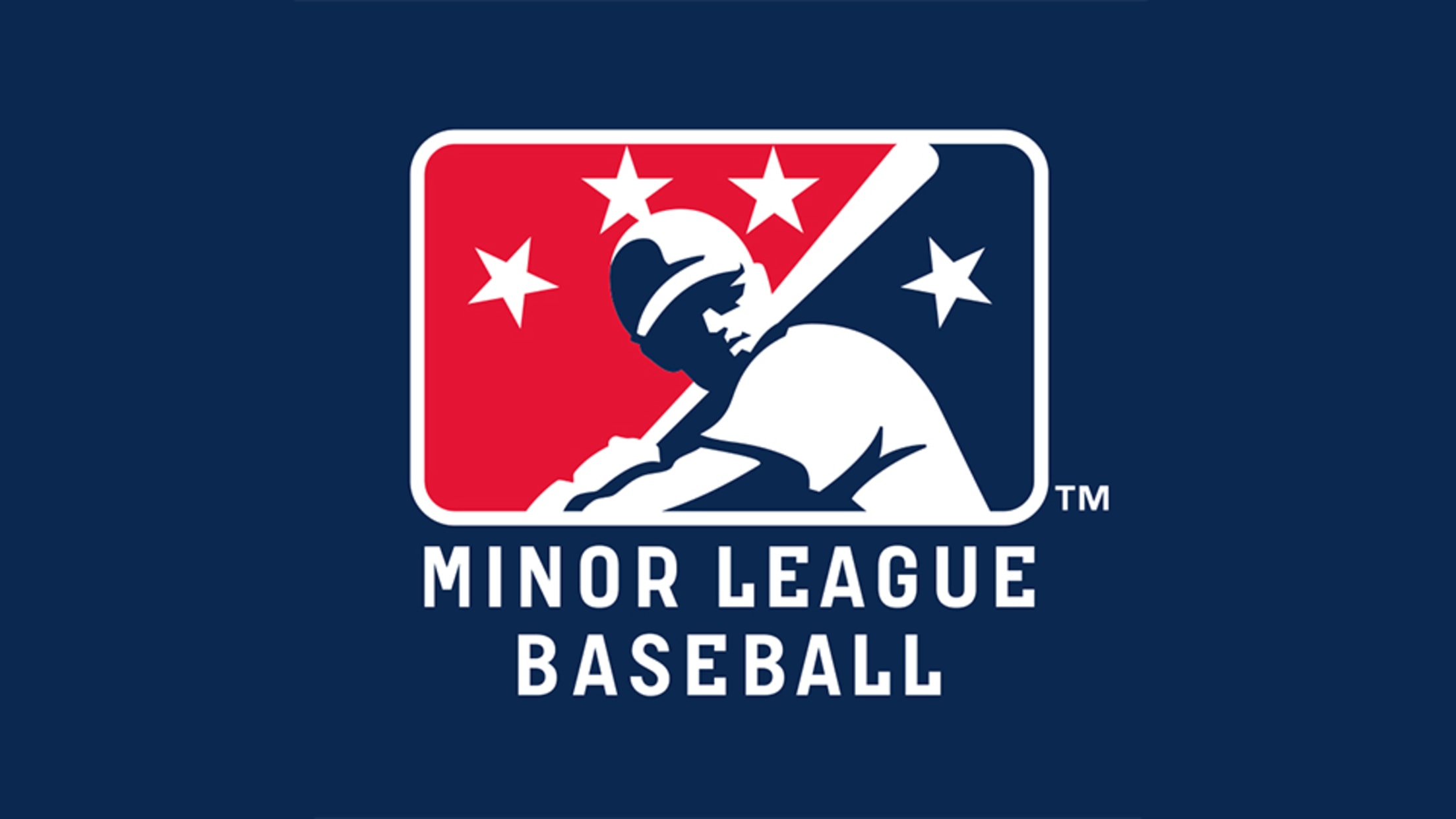 Lynchburg, Va. -  The Lynchburg Hillcats would like recognize the bipartisan resolution introduced by the Save Minor League Baseball Task Force co-chairs in Washington, D.C. today.Please see the belowdocument for full details on the proposed resolution, in an effort to keep the current minor league structure rather than proceed with Major