Hillcats Struggles Continue, Drop to Even with Delmarva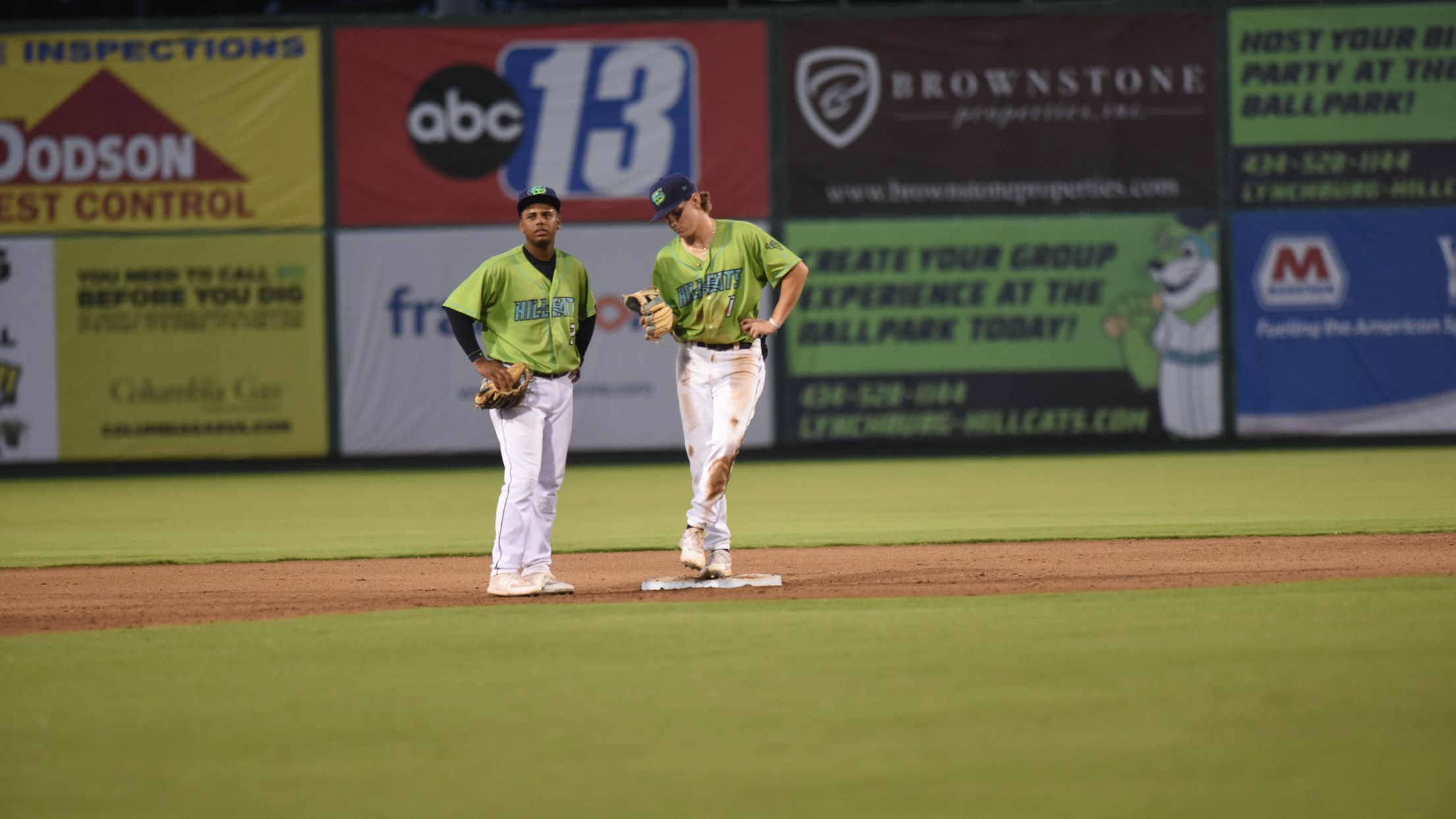 The Lynchburg Hillcats now sit tied at the bottom of the Carolina League North Division after dropping their Friday night game to the Delmarva Shorebirds 10-7. The Hillcats (11-17) and Shorebirds (11-17) traded blows for the first few innings before Delmarva was able to pull away. Delmarva struck first with
The Lynchburg Hillcats now sit tied at the bottom of the Carolina League North Division after dropping their Friday night game to the Delmarva Shorebirds 10-7.
The Hillcats (11-17) and Shorebirds (11-17) traded blows for the first few innings before Delmarva was able to pull away.
Delmarva struck first with a single in the first inning that scored Luis Valdes. However, the Hillcats were able to match it in the bottom half of the inning on a double steal. Isaiah Greene took off for second and the throw down allowed Junior Sanquintin to break for home to tie the game.
In the second, Joe Donovan would give the Hillcats the lead on a two-RBI double off the wall in left field. His double would score both Richard Paz and Cesar Idrogo.
Delmarva would tie things up in the third on a single from Trendon Craig and a sacrifice fly from Mishael Deson. However, the Hillcats would retake the lead in the bottom of the inning on a Richard Paz single that would score Greene.
The game would remain in favor of the Hillcats until the fifth inning, when Delmarva would break the game wide open, scoring four in the inning. The inning was capped off on a Frederick Bencosme home run to right field that just hooked inside the foul pole.
Delmarva would continue to stretch the lead up to 10-4 at one point, before the Hillcats would attempt to claw their way back.
The Hillcats were able to score three runs in the eighth and bring the tying run to the dish before the rally fell short. In the ninth, they were shut down picked up their third loss of the series.
The Shorebirds will look to win the series against the Hillcats on Saturday night at 6:30 at Bank of the James Stadium.