Orem duo among Pioneer League All-Stars
Angels prospects Jackson, Knowles will face best of Northwest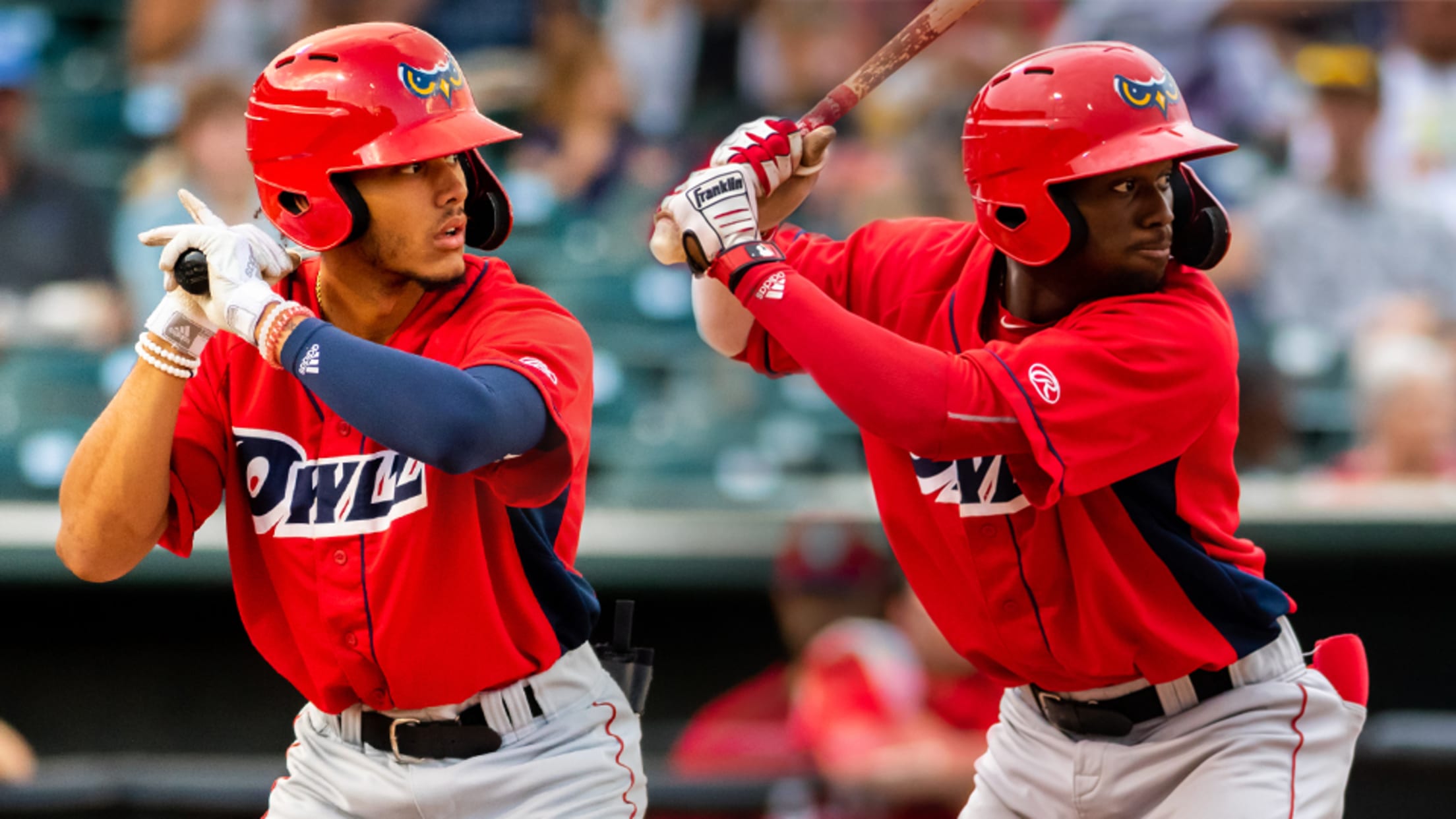 Jeremiah Jackson and D'Shawn Knowles lead Orem in the chase for a second-half title. (Bobby Stevens/MiLB.com)
Rookie Advanced prospects are about to face the next level without even needing a promotion.The Pioneer League revealed its roster for its half of the All-Star Game against the Class A Short Season Northwest League, highlighted by top Angels prospectsJeremiah Jackson (No. 5) and D'Shawn Knowles (No. 10). The interleague
Rookie Advanced prospects are about to face the next level without even needing a promotion.
The Pioneer League revealed its roster for its half of the All-Star Game against the Class A Short Season Northwest League, highlighted by top Angels prospectsJeremiah Jackson (No. 5) and D'Shawn Knowles (No. 10). The interleague contest is set for Aug. 6 in Boise, Idaho.
View the full 2019 Pioneer League All-Star roster
After finishing last season with Orem, Jackson leads the circuit with 14 homers, 37 RBIs and 91 total bases in his return. The Angels' 2018 second-rounder has amassed 38 hits and a .932 OPS in 38 games. Jackson will be joined by teammate Knowles, an 18-year-old from the Bahamas. The switch-hitter could put his plus-speed on display in the All-Star Game.
Shortstop Liover Peguero has been raking for Missoula. The D-backs' No. 16 prospect is hitting .369 with 23 RBIs and eight stolen bases in nine attempts.
Brewers No. 18 prospectMicah Bello represents Rocky Mountain in its first season as a Rookie Advanced affiliate. The Hawaiian outfielder tops the Vibes with six jacks and a .500 slugging percentage.
Getting the starting nod on the mound is Ogden's Kevin Malisheski. The 21-year-old right-hander is 5-3 with a 3.45 ERA and a league-leading 53 strikeouts.
The Northwest League is scheduled to announce its All-Star roster at 3 p.m. ET on Wednesday.
Kelsie Heneghan is a contributor to MiLB.com. Follow her on Twitter @Kelsie_Heneghan