MLB affiliate overview: National League West
Breaking down each team's new player development structure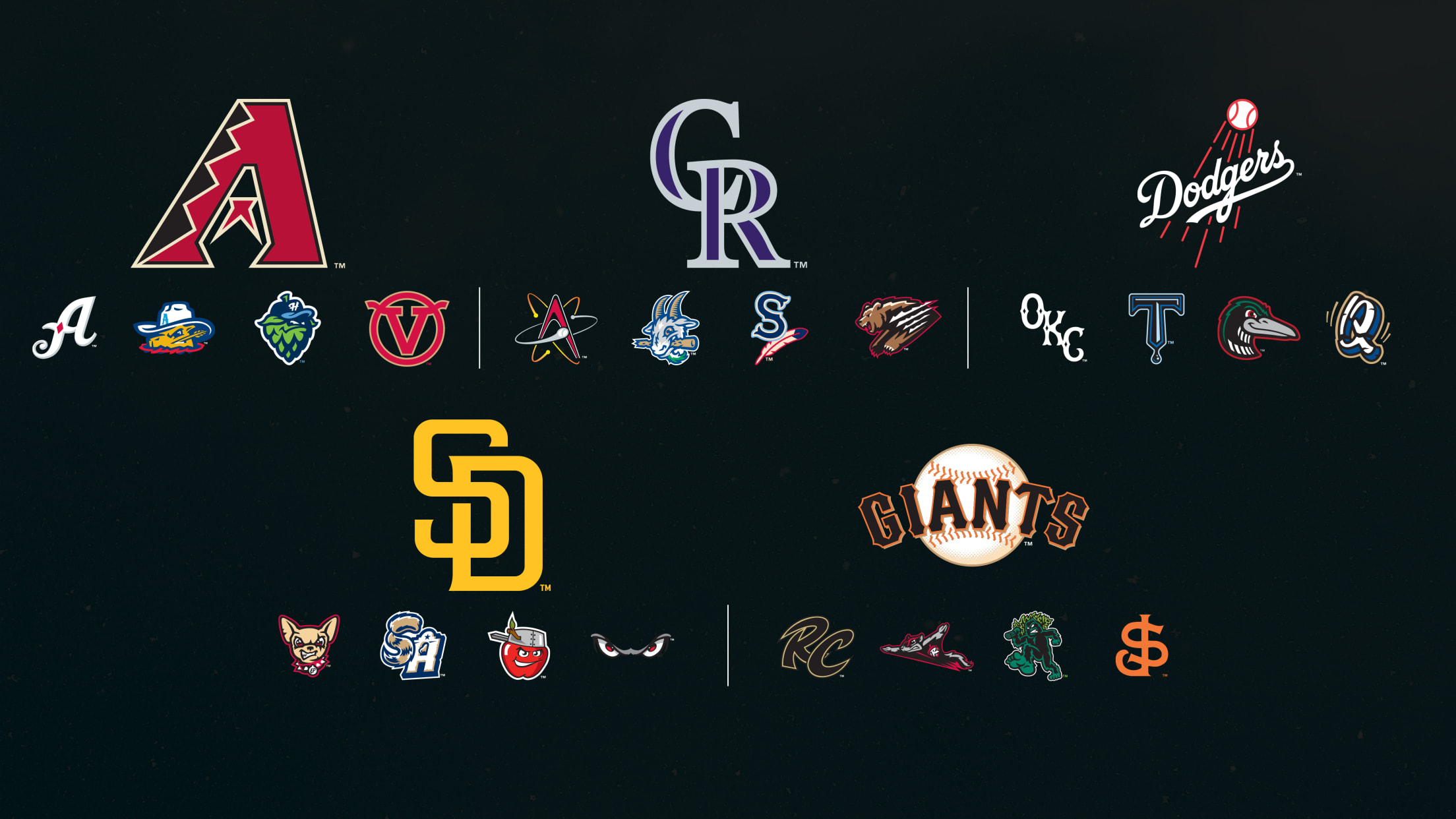 Major League Baseball has announced the structure and composition of the reconfigured Minor Leagues, which include 120 teams across Triple-A, Double-A, High-A and Low-A. Learn about AL East affiliates below, their distance to the parent club and what's new for 2021 and beyond. For info on MLB's other divisions, click
Major League Baseball has announced the structure and composition of the reconfigured Minor Leagues, which include 120 teams across Triple-A, Double-A, High-A and Low-A.
Learn about AL East affiliates below, their distance to the parent club and what's new for 2021 and beyond. For info on MLB's other divisions, click here: AL East | AL Central | AL West | NL East | NL Central
Arizona Diamondbacks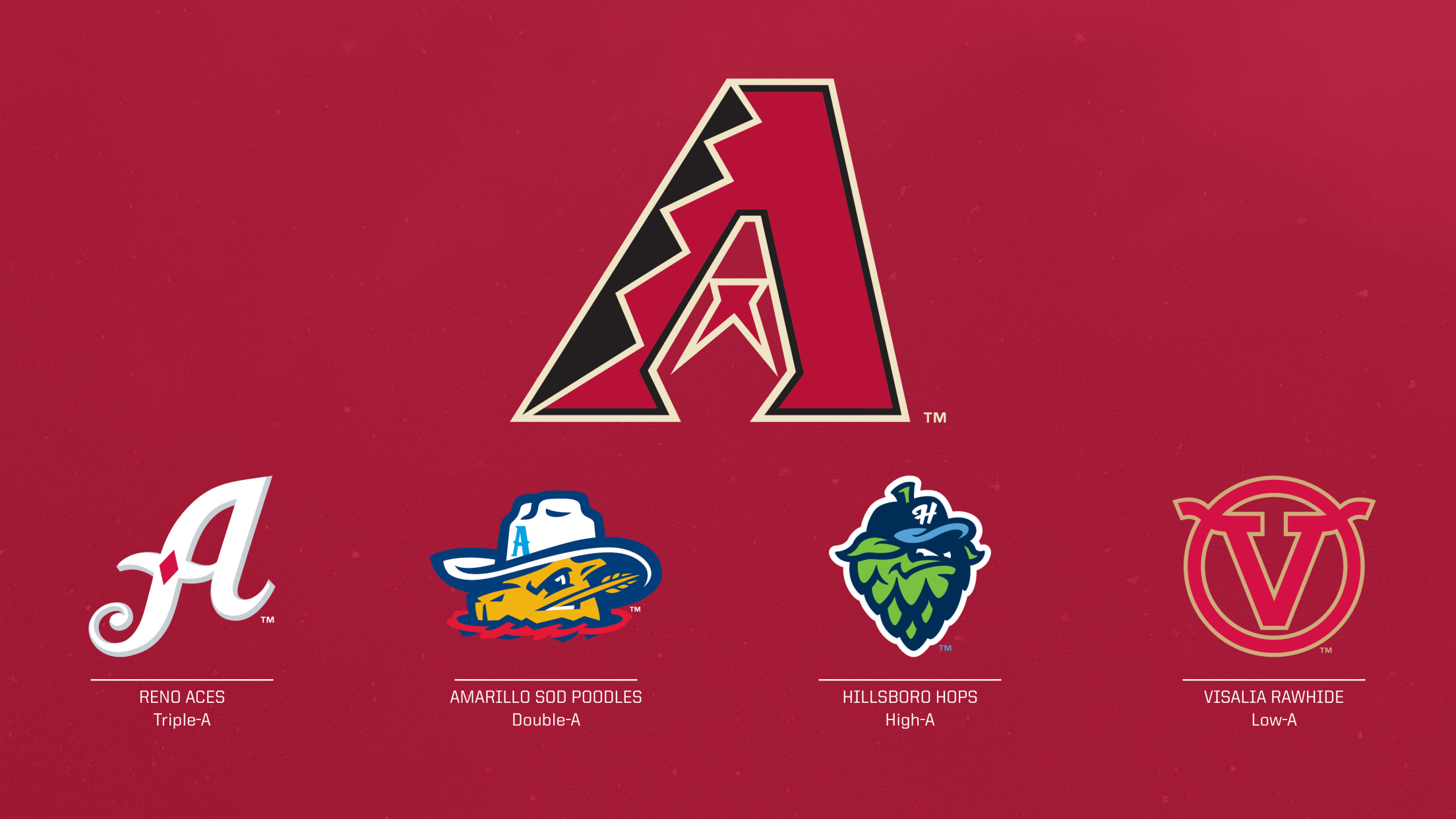 Triple-A: Reno Aces – Reno, Nev. (740 miles to Chase Field)
Double-A: Amarillo Sod Poodles – Amarillo, Texas (703 miles)
High-A: Hillsboro Hops – Hillsboro, Ore. (1,275 miles)
Low-A: Visalia Rawhide – Visalia, Calif. (559 miles)
The D-backs' four affiliates are spread out across just as many states, but nonetheless the organization now enjoys the closest farm system by proximity in the NL West. Arizona continues partnerships with Reno and Visalia that began in 2009 and 2007 respectively, with the Rawhide moving from Class A Advanced. Hillsboro has been boosted to High-A after serving as the organization's Class A Short Season affiliate since 2013. Amarillo was the Padres' Double-A affiliate since its launch prior to the 2019 season, but now becomes the D-backs' eastern-most partner.
Colorado Rockies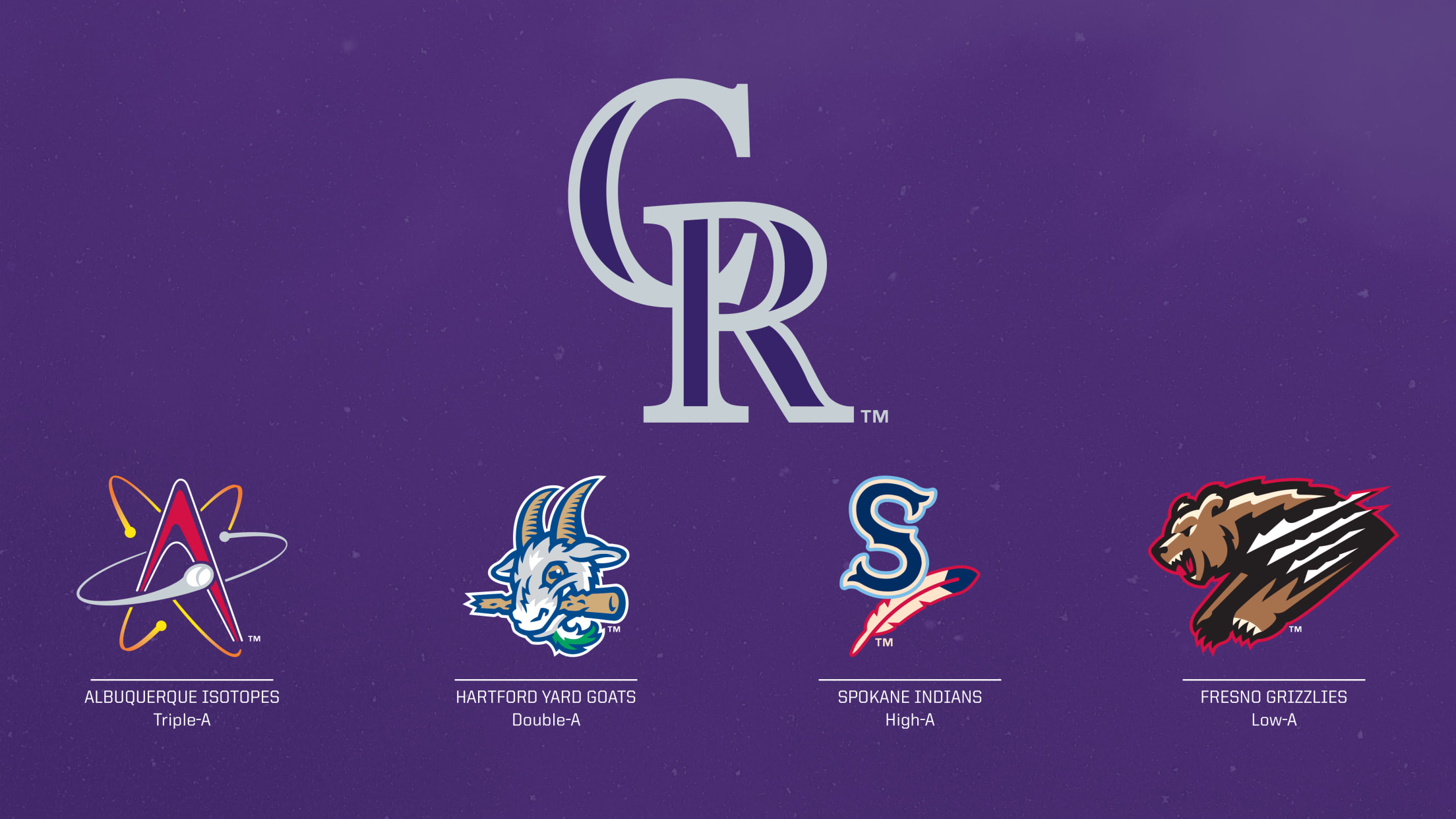 Triple-A: Albuquerque Isotopes – Albuquerque, N.M. (425 miles to Coors Field)
Double-A: Hartford Yard Goats – Hartford, Conn. (1,876 miles)
High-A: Spokane Indians – Spokane Valley, Wash. (1,085 miles)
Low-A: Fresno Grizzlies – Fresno, Calif. (1,359 miles)
The Rockies retain partnerships with the Isotopes and the Yard Goats that began in 2015 and 2016 respectively. (Colorado was partners with New Britain in 2015 before the club moved to Hartford.) Spokane joins the Rockies after spending 18 years as the Rangers' Class A Short Season affiliate; Fresno had been a Triple-A club since its founding in 1998. The team served most recently as a Nationals affiliate.
Los Angeles Dodgers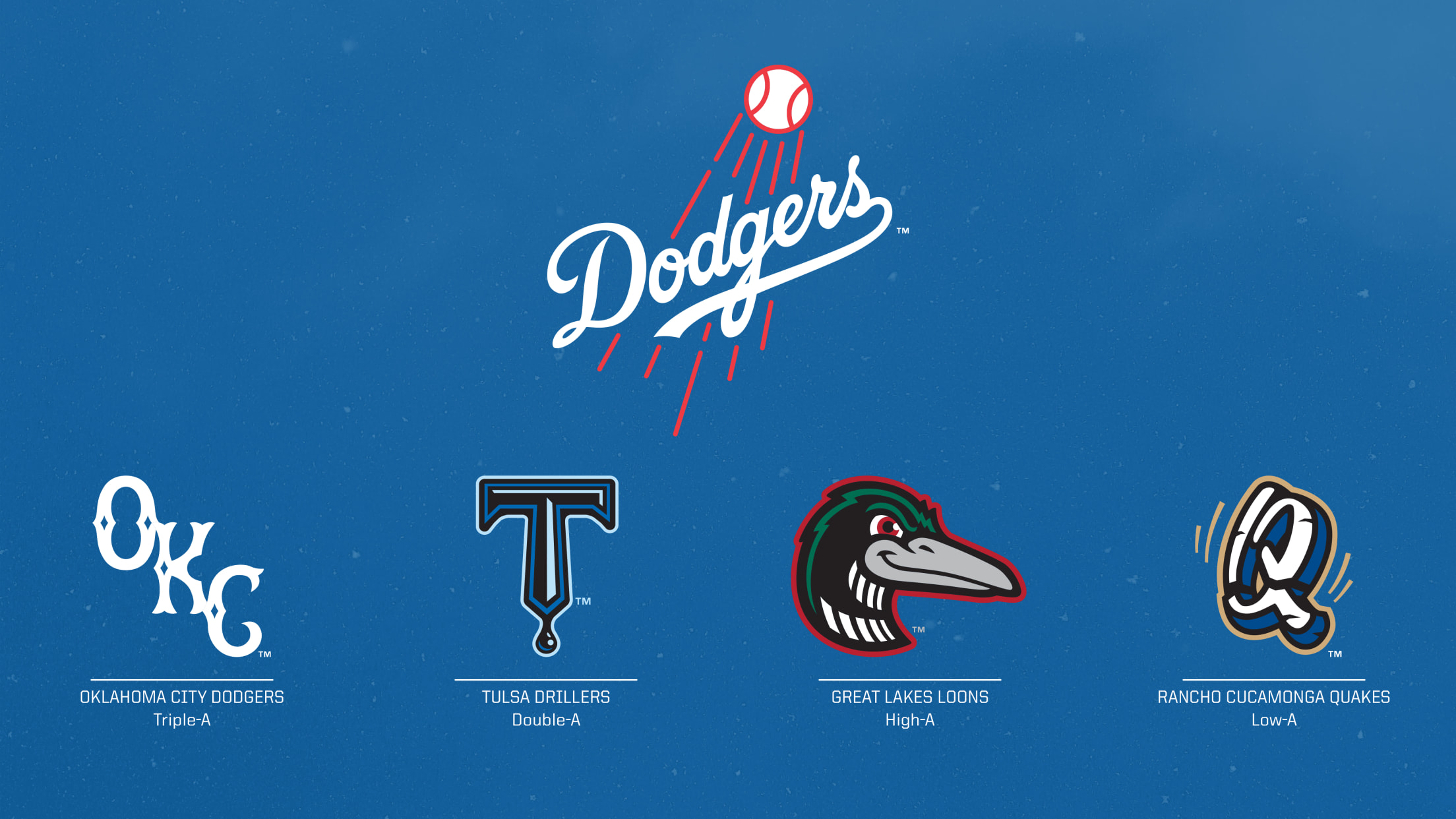 Triple-A: Oklahoma City Dodgers – Oklahoma City, Okla. (1,330 miles to Dodger Stadium)
Double-A: Tulsa Drillers – Tulsa, Okla. (1,436 miles)
High-A: Great Lakes Loons – Midland, Mich. (2,292 miles)
Low-A: Rancho Cucamonga Quakes – Rancho Cucamonga, Calif. (48 miles)
Although it's the most spread out farm system in baseball in terms of total distance to the big league stadium, the Dodgers maintain consistency by renewing partnerships with their top four clubs as Great Lakes and Rancho Cucamonga swap levels. Los Angeles has teamed up with Oklahoma City since buying a share of the club after the campaign of 2014, the same offseason its partnership with Tulsa began -- giving prospects promoted from Double-A to Triple-A a relatively quick in-state trip. The Loons have been a Dodgers affiliate since their inaugural season of 2007, while the nearby Quakes have been a part of the system since 2011.
San Diego Padres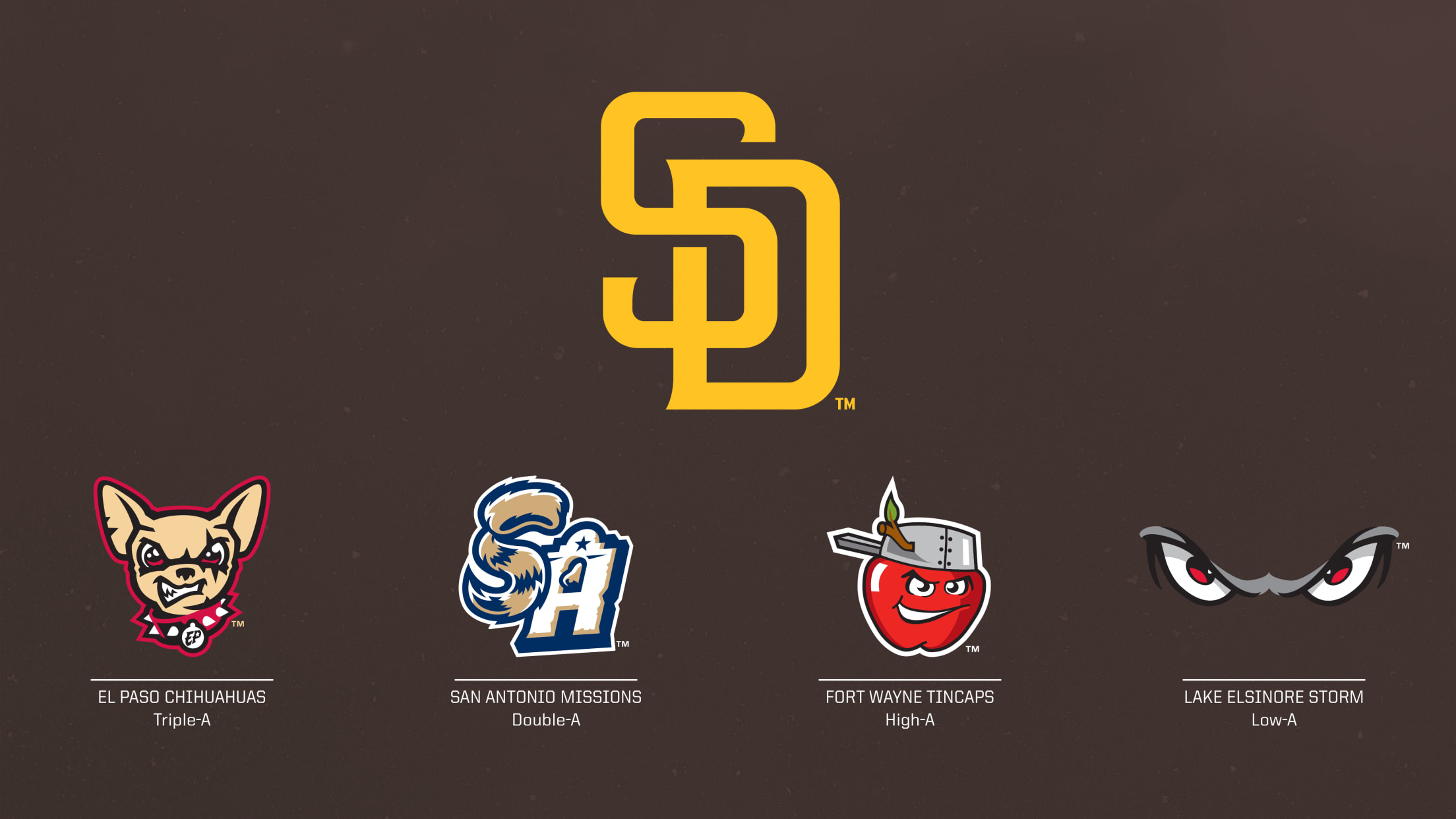 Triple-A: El Paso Chihuahuas – El Paso, Texas (723 miles to Petco Park)
Double-A: San Antonio Missions – San Antonio, Texas (1,279 miles)
High-A: Fort Wayne TinCaps – Fort Wayne, Ind. (2,161 miles)
Low-A: Lake Elsinore Storm – Lake Elsinore, Calif. (74 miles)
The Padres continue longstanding partnerships with Fort Wayne and Lake Elsinore that began in 1999 and 2001 respectively, though the two clubs switch levels. San Antonio, San Diego's Double-A club from 2007-18, returns to the fold after a brief stint as the Brewers' Triple-A squad. San Diego has partnered with the El Paso Chihuahuas since their founding in 2014.
San Francisco Giants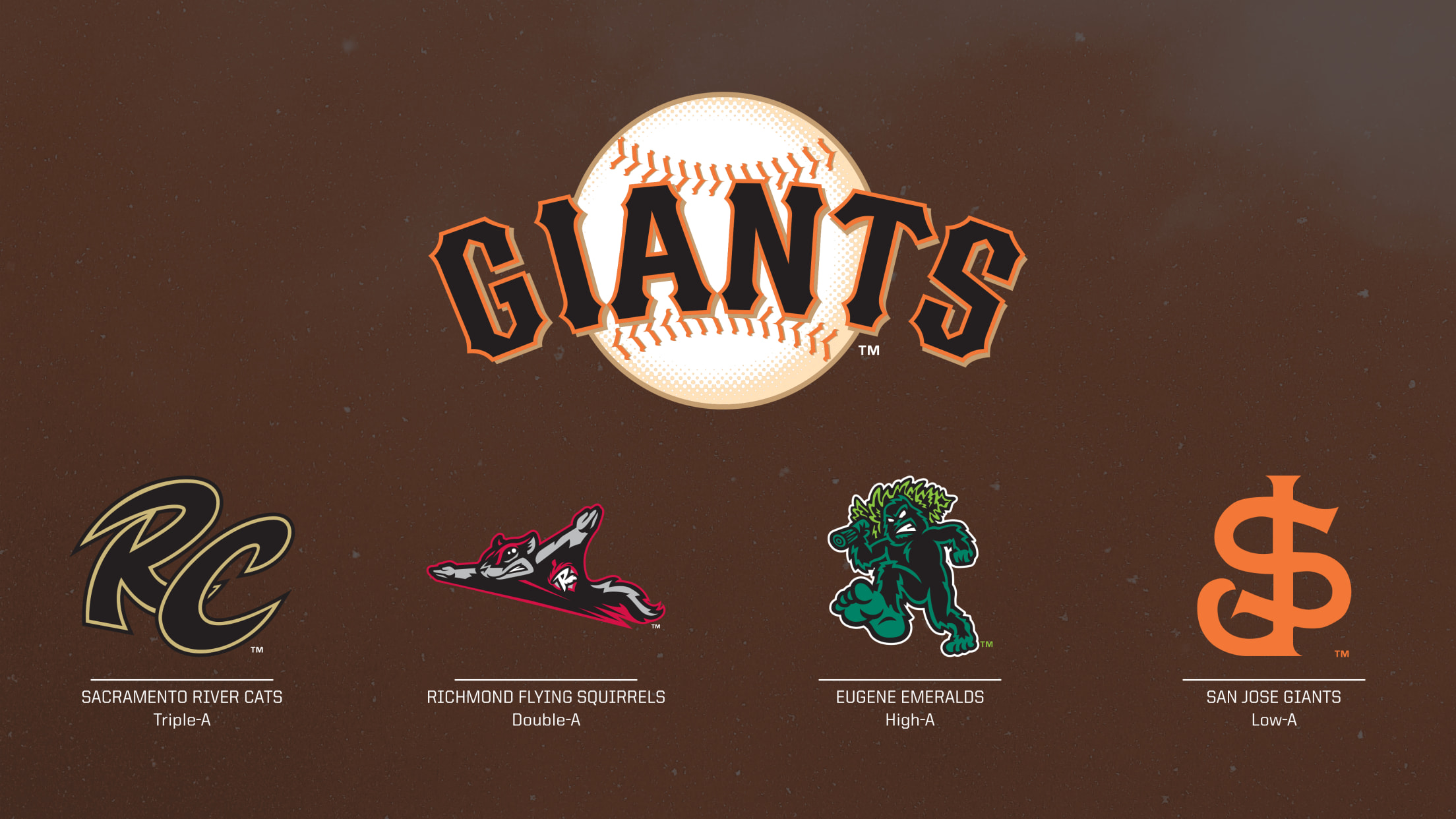 Triple-A: Sacramento River Cats – West Sacramento, Calif. (84 miles to Oracle Park)
Double-A: Richmond Flying Squirrels – Richmond, Va. (2,865 miles)
High-A: Eugene Emeralds – Eugene, Ore. (527 miles)
Low-A: San Jose Giants – San Jose, Calif. (52 miles)
Richmond is the farthest partner to its parent club in all of baseball, but Sacramento is the closest Triple-A affiliate in the NL West and third closest Triple-A partner in the National League. The River Cats joined up with the Giants in 2015, while the Flying Squirrels have been a San Francisco affiliate since their inaugural season in 2010. San Jose has been with San Francisco since 1988, serving as the Class A affiliate for its first two seasons before the Class A Advanced level was established in 1990. The Giants own a 55-percent stake in the club, which returns to Low-A. The Eugene Emeralds, a franchise established in 1955 and previously the Class A Short Season affiliate of the Cubs, are the newest member of the Giants family.