MLB affiliate overview: National League Central
Breaking down each team's new player development structure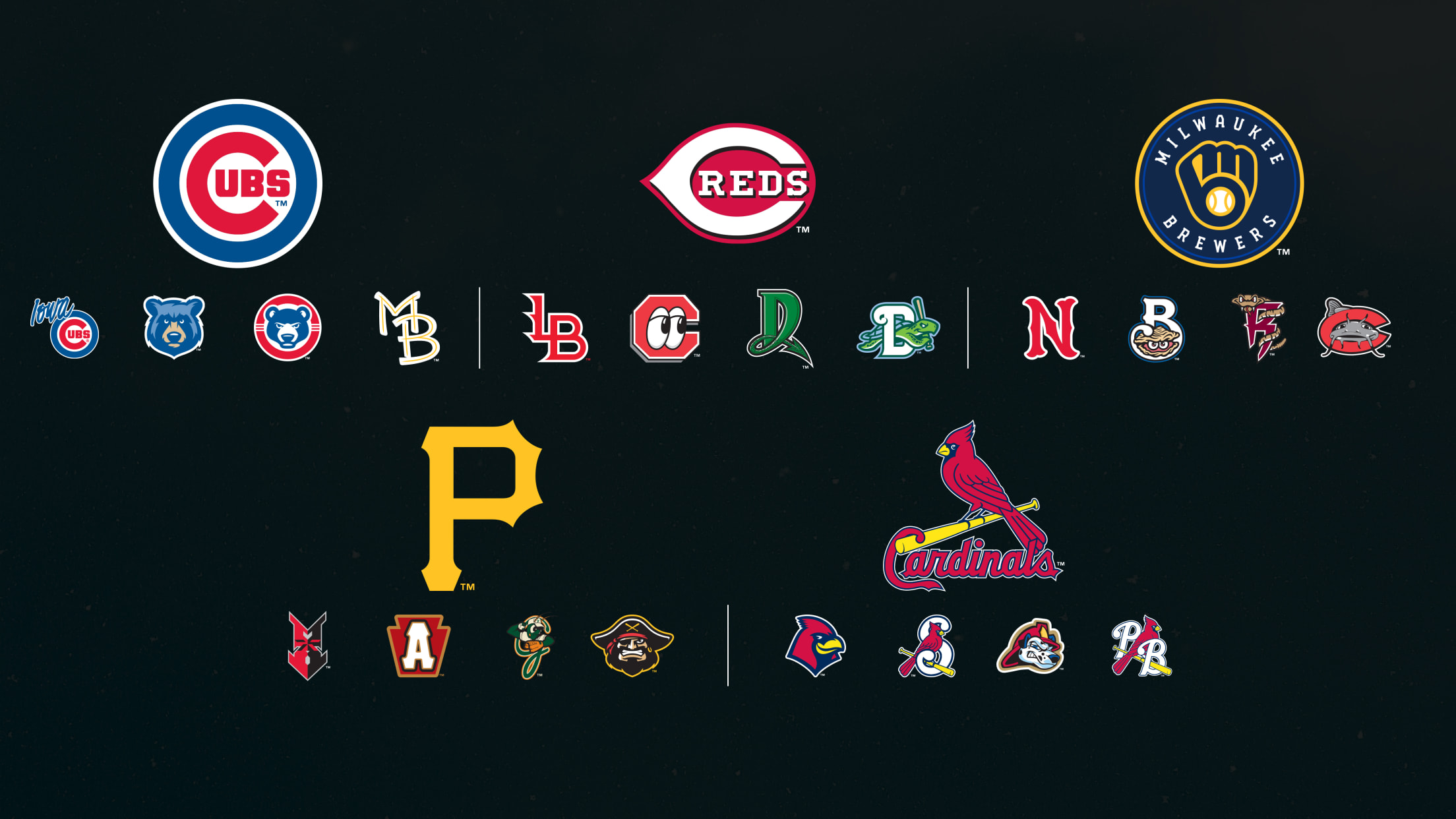 Major League Baseball has announced the structure and composition of the reconfigured Minor Leagues, which include 120 teams across Triple-A, Double-A, High-A and Low-A. Learn about AL East affiliates below, their distance to the parent club and what's new for 2021 and beyond. For info on MLB's other divisions, click
Major League Baseball has announced the structure and composition of the reconfigured Minor Leagues, which include 120 teams across Triple-A, Double-A, High-A and Low-A.
Learn about AL East affiliates below, their distance to the parent club and what's new for 2021 and beyond. For info on MLB's other divisions, click here: AL East | AL Central | AL West | NL East | NL West
Chicago Cubs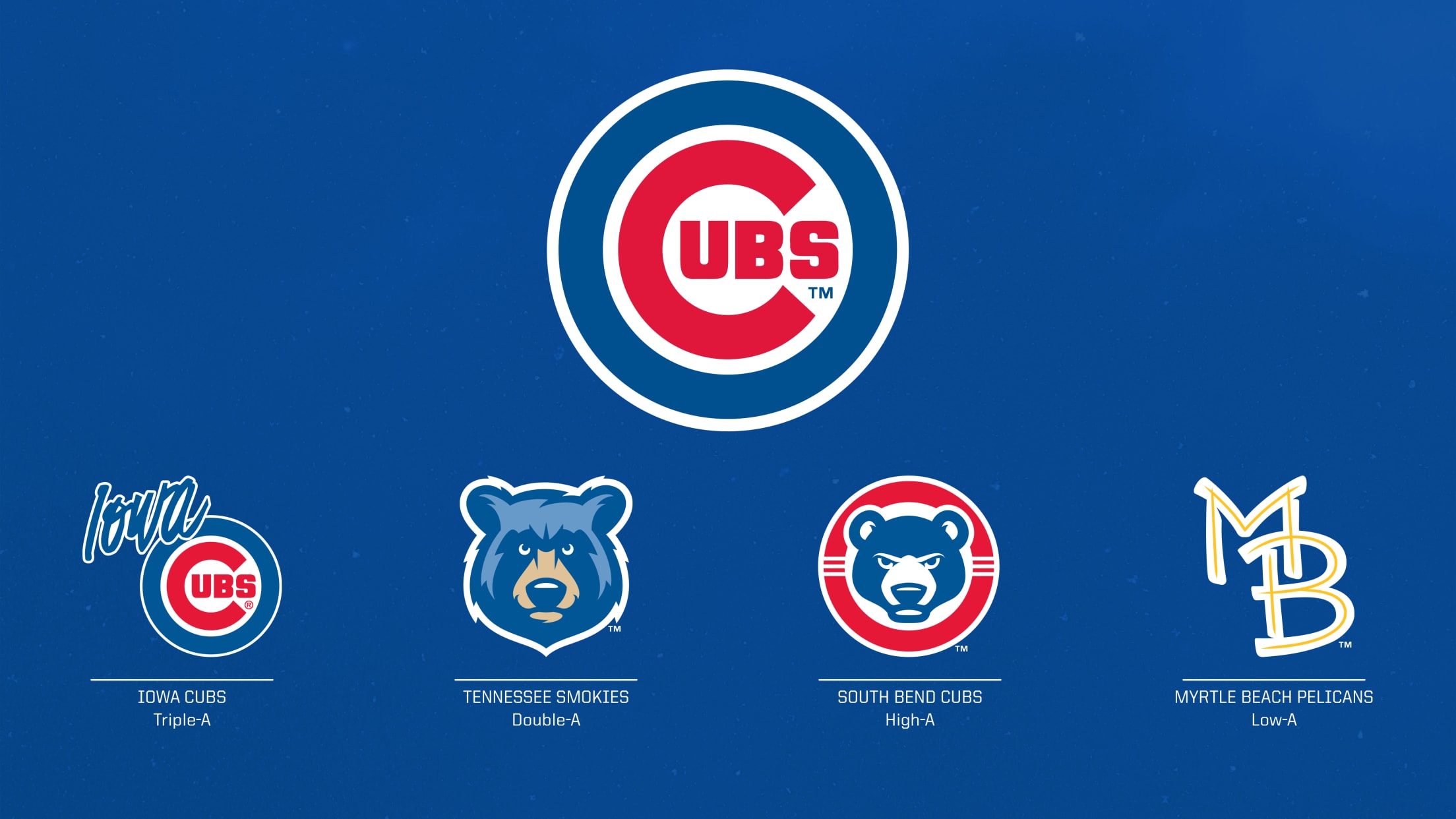 Triple-A: Iowa Cubs – Des Moines, Iowa (339 miles to Wrigley Field)
Double-A: Tennessee Smokies – Kodak, Tenn. (564 miles)
High-A: South Bend Cubs – South Bend, Ind. (97 miles)
Low-A: Myrtle Beach Pelicans – Myrtle Beach, S.C. (926 miles)
The Cubs stay connected to their top four affiliates, including a partnership with Iowa that dates back to 1982. South Bend, which assumed the Cubs moniker when it joined the fold after 2014 season, swaps levels with Myrtle Beach, which joined the farm system in 2015. Tennessee has been the organization's Double-A club since 2007.
Cincinnati Reds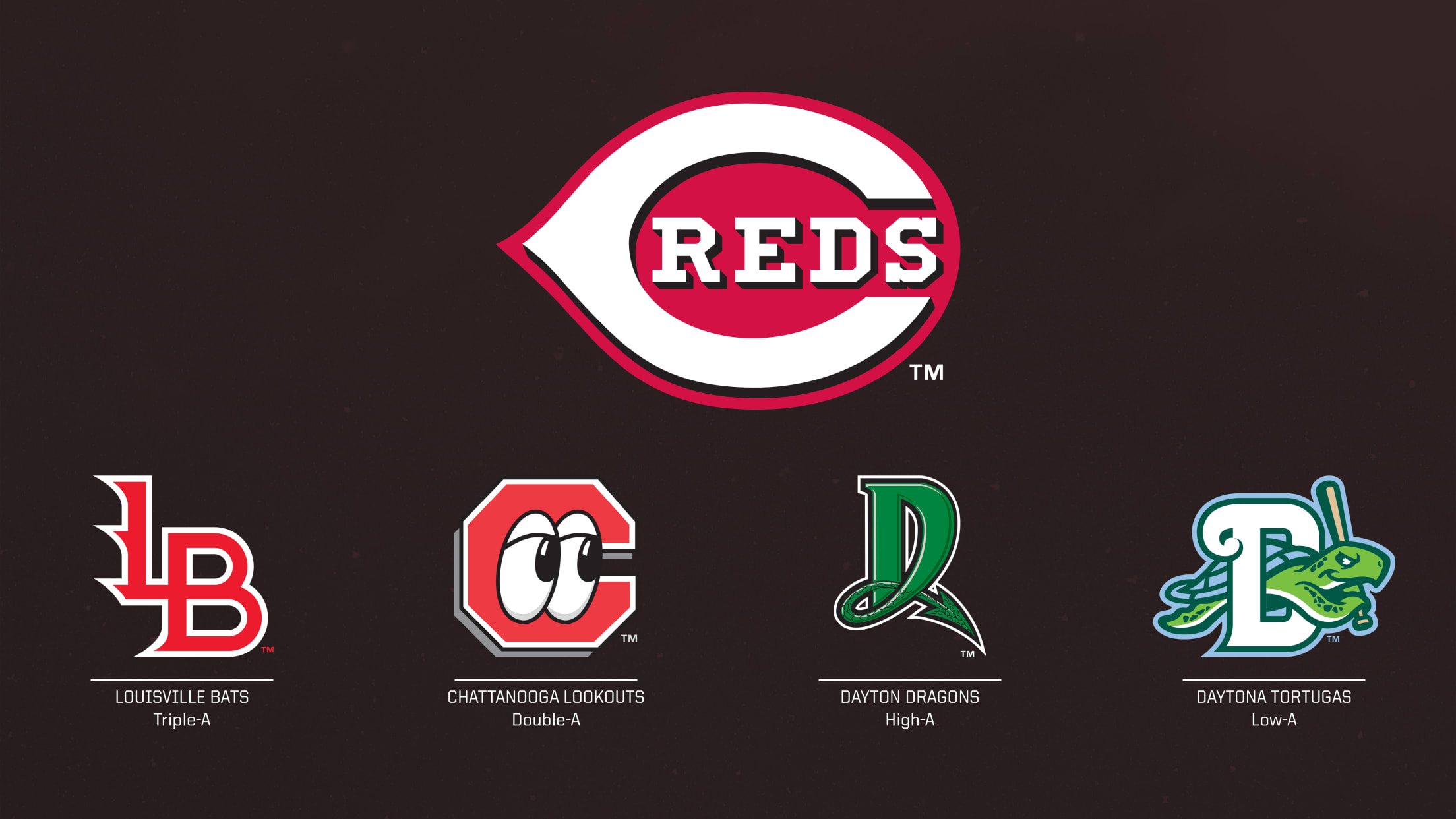 Triple-A: Louisville Bats – Louisville, Ky. (106 miles to Great American Ball Park)
Double-A: Chattanooga Lookouts – Chattanooga, Tenn. (360 miles)
High-A: Dayton Dragons – Dayton, Ohio (55 miles)
Low-A: Daytona Tortugas – Daytona Beach, Fla. (886 miles)
Like the Cubs, the Reds retain their top four affiliates with a flip at the lower levels. And with this, Cincinnati maintains the closest farm system by proximity in the division. Also of significance is that the Reds and Tortugas have maintained ties, allowing Daytona's Jackie Robinson Ballpark to continue to thrive in affiliated baseball. The Lookouts, a franchise with their own storied history, were partners with the Reds from 1988-2008 before resuming that relationship in 2019. Dayton and Louisville have both been part of the Cincinnati system since 2000.
Milwaukee Brewers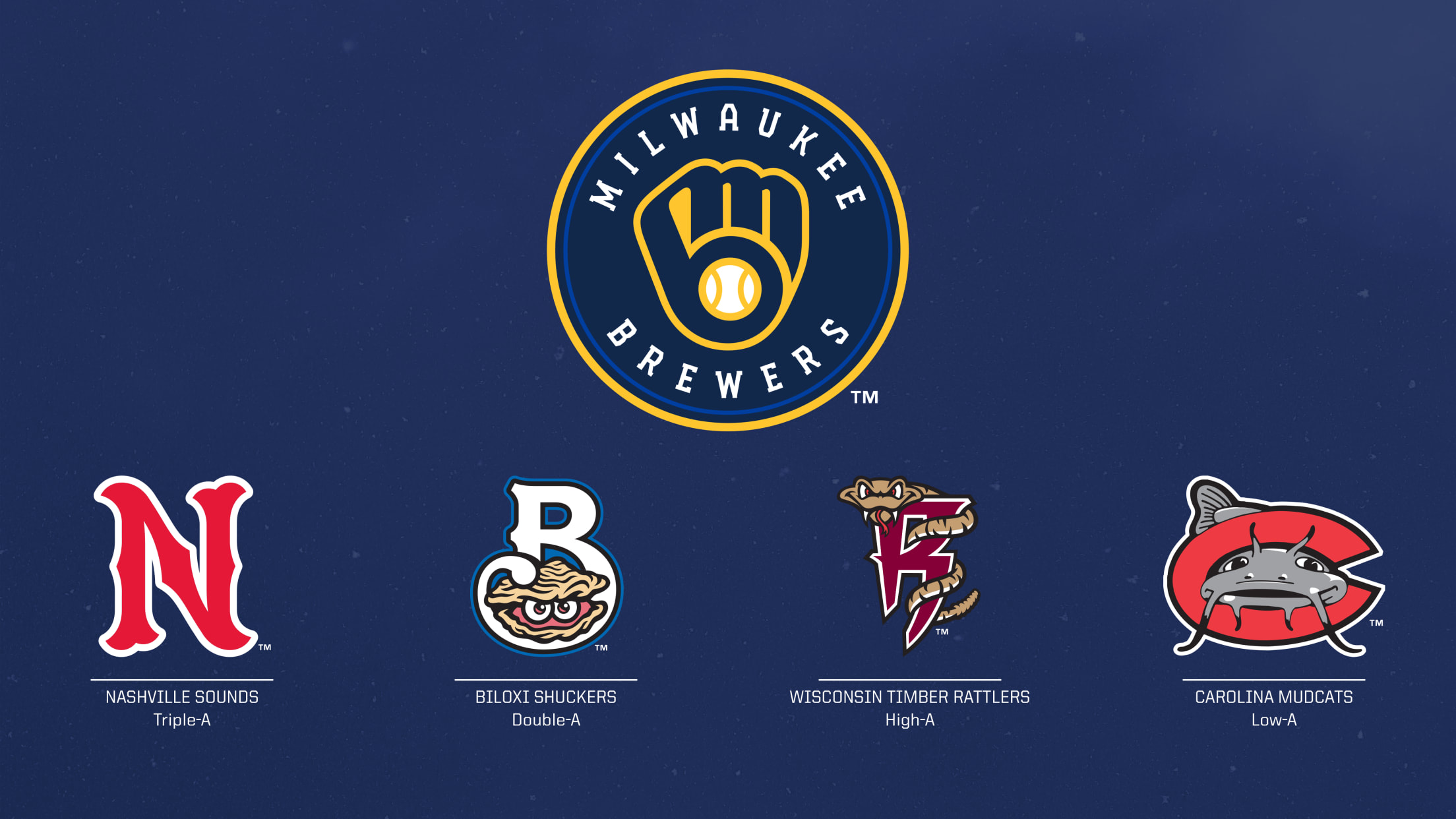 Triple-A: Nashville Sounds – Nashville, Tenn. (535 miles to American Family Field)
Double-A: Biloxi Shuckers – Biloxi, Miss. (991 miles)
High-A: Wisconsin Timber Rattlers – Appleton, Wisc. (104 miles)
Low-A: Carolina Mudcats – Zebulon, N.C. (936 miles)
The Brewers have once again partnered with Nashville, resuming a relationship whose previous iteration lasted from 2005-14. (The Nashville Sounds moniker dates back to 1978.) Biloxi remains the Double-A affiliate, as it's been since its inaugural season of 2015. After serving as the club's Class A squad for 12 seasons, Wisconsin gets bumped up to High-A while Carolina, which Milwaukee has owned since 2017, moves to Low-A.
Pittsburgh Pirates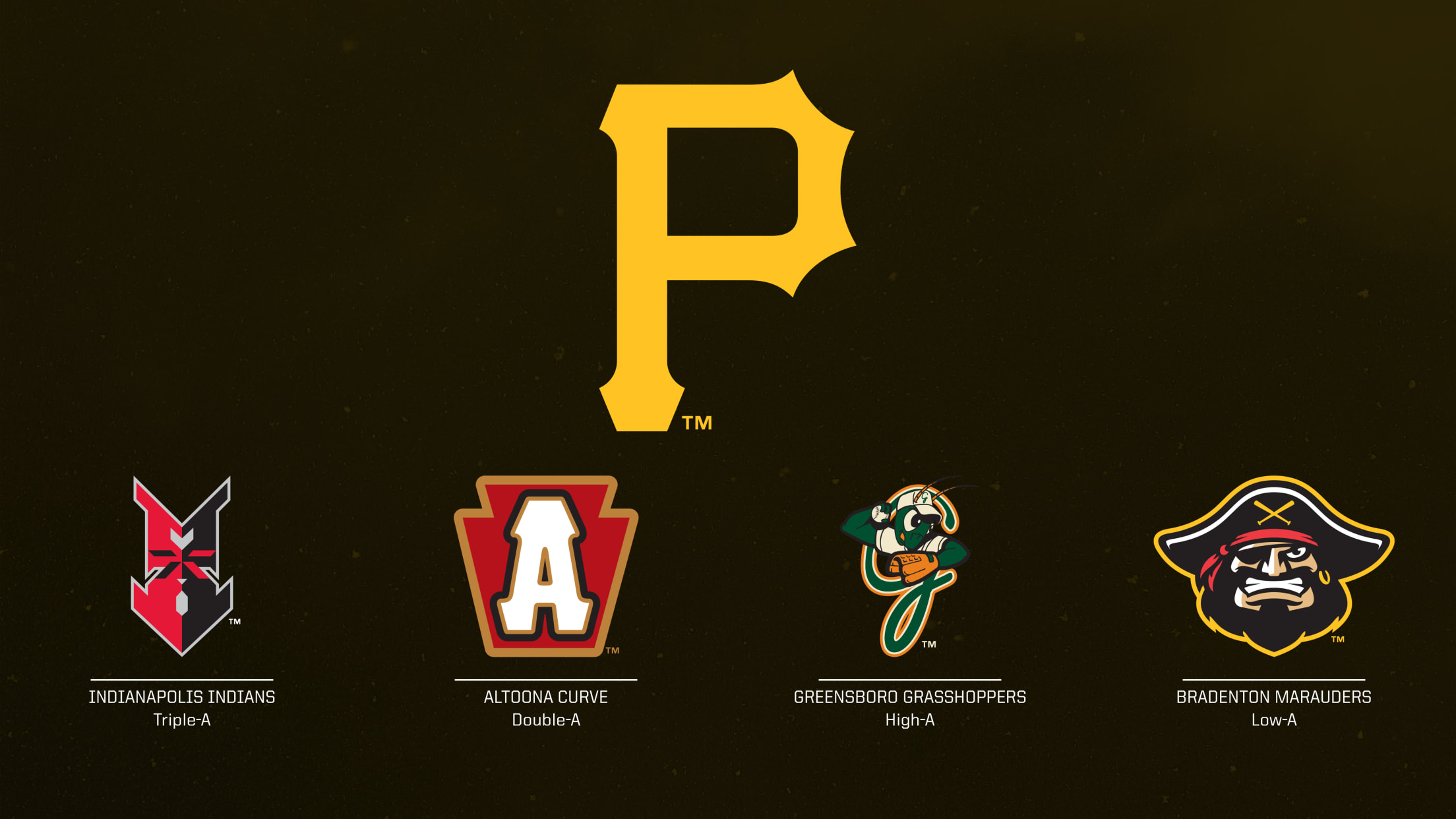 Triple-A: Indianapolis Indians – Indianapolis, Ind. (360 miles to PNC Park)
Double-A: Altoona Curve – Altoona, Pa. (97 miles)
High-A: Greensboro Grasshoppers – Greensboro, N.C. (426 miles)
Low-A: Bradenton Marauders – Bradenton, Fla. (1,064 miles)
The Pirates retain their top four affiliates with Greensboro and Bradenton swapping levels. Pittsburgh's partnership with Altoona, which began in 1999, is the organization's longest-running. Indianapolis is one of the Minor League's oldest franchises, dating back to 1902. The Indians were a Pirates affiliate from 1947-50 and then again since 2005. Bradenton is owned by Pittsburgh, serving as the parent club's Spring Training home, while Greensboro joined the system in 2019.
St. Louis Cardinals
Triple-A: Memphis Redbirds – Memphis, Tenn. (284 miles to Busch Stadium)
Double-A: Springfield Cardinals – Springfield, Mo. (227 miles)
High-A: Peoria Chiefs – Peoria, Ill. (168 miles)
Low-A: Palm Beach Cardinals – Jupiter, Fla. (1,132 miles)
The Cardinals continue their partnership with all four affiliates with the bottom two clubs swapping levels. St. Louis and Peoria have been linked for 18 of the last 26 years, leading to a series of logo adjustments by the Chiefs. Memphis joined up with the Cardinals organization in 1998, followed by Palm Beach in 2003 and Springfield in 2005. St. Louis owns the latter two teams.