Worcester woos Sox from Pawtucket
Boston affiliate announces intent to move to Massachusetts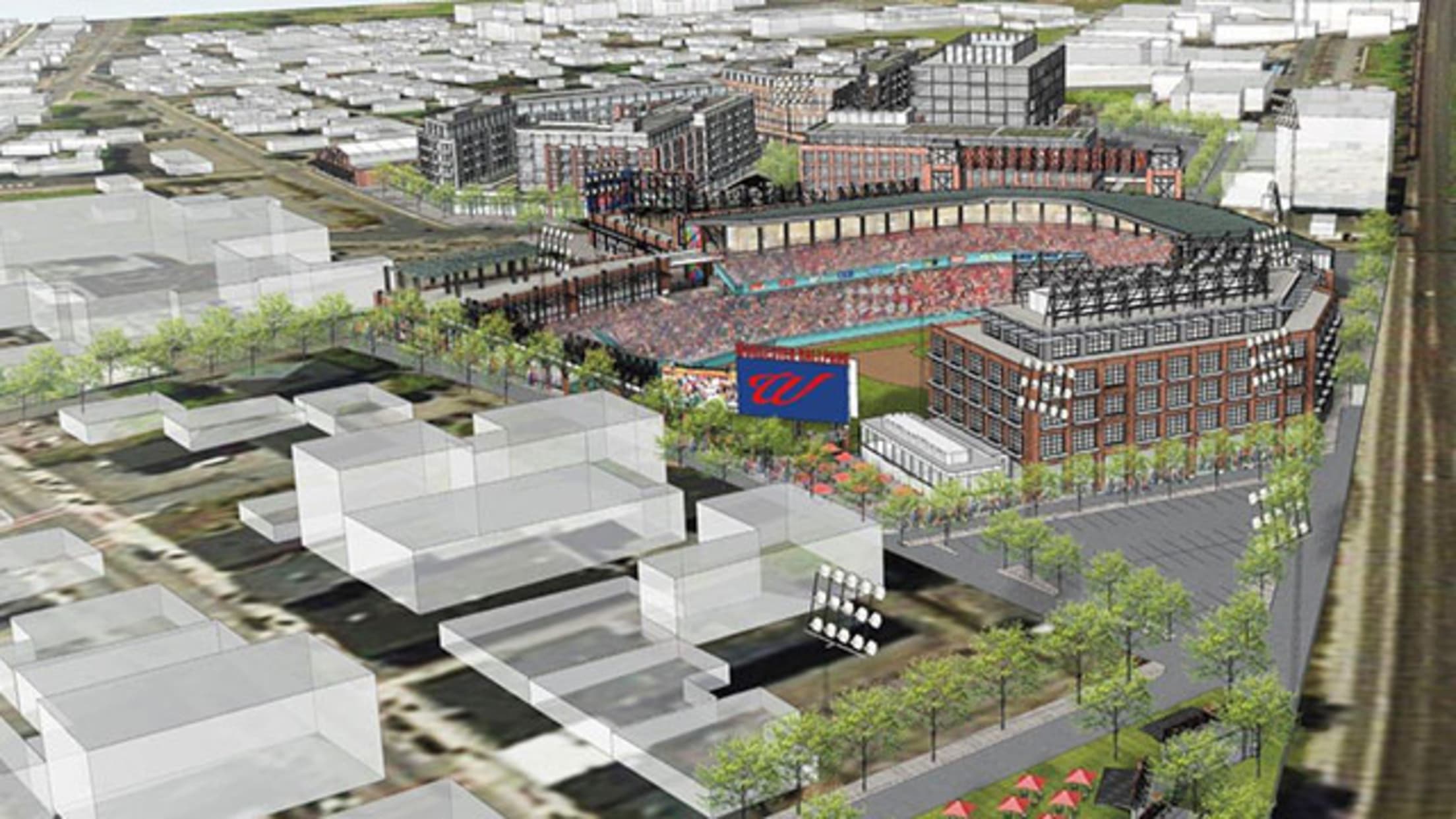 A rendering of Worcester's Polar Park, scheduled to open in the city's Canal District in 2021. (Pawtucket Red Sox)
Worcester, Massachusetts, hasn't hosted a Minor League team since the 1930s. That may soon change. On Friday afternoon, the city of Worcester and the Pawtucket Red Sox announced their intent to relocate the International League club to the central Massachusetts city. This would end Pawtucket's long run as the home of
Worcester, Massachusetts, hasn't hosted a Minor League team since the 1930s. That may soon change.
On Friday afternoon, the city of Worcester and the Pawtucket Red Sox announced their intent to relocate the International League club to the central Massachusetts city. This would end Pawtucket's long run as the home of Boston's Triple-A affiliate, which has called McCoy Stadium home since 1973.
The PawSox have been trying to find a replacement for 77-year-old McCoy Stadium since 2015, when an ownership group headed by former Boston Red Sox CEO Larry Lucchino took over the team. An initial attempt to finance a ballpark on the Providence, Rhode Island waterfront was unsuccessful, leading to a protracted years-long effort to work out an alternate stadium deal that would keep the team in Rhode Island. Concurrently, PawSox ownership made it known that in the absence of a new ballpark they would be willing to relocate.
Enter Worcester. On Friday, Lucchino signed a Letter of Intent with city officials to "build an innovative downtown ballpark...that would be scheduled to open in 2021." Speaking at Worcester City Hall, Lucchino revealed that the team had reached an agreement with Worcester-based Polar Beverages and would thus be named "Polar Park." A name change will accompany the move as well, with "Woo Sox" considered a strong possibility. During his remarks Friday, Lucchino acknowledged "Woo Sox" as a front-runner but did not state definitively that that would be the name.
Polar Park, which has not yet been designed, will be located in Worcester's Canal District and serve as the centerpiece of a larger "live, work, play" development project featuring retail, hotels, office space and residential living.The commonwealth of Massachusetts has committed $35 million over the next two to three years to be devoted to the infrastructural needs of this public-private partnership. Per the Boston Globe, "the city of Worcester will own the stadium and borrow $100 million to finance its construction. The bonds would be paid off by rent from the baseball team, and by a special taxation distrcit the city will create to capture business activity in the surrounding area."
Tweet from @TweetWorcester: The City of Worcester announces that the Triple-A affiliate of the @RedSox - @PawSox - will work with the city, @MassGovernor, @MassLtGov & Madison Developers to build a ballpark in Worcester and redevelop the Canal District. pic.twitter.com/f2MrgV6kjP
The project is still subject to the approval of Worcester City Council -- which needs to okay the city's financial contribution -- as well as the International League, Minor League and Major League Baseball. Worcester, located in central Massachusetts, is situated approximately 40 miles north of Pawtucket.
Friday's announcement, described by city officials as the culmination of a 12-month courtship and occurring some three years after Worcester first contacted the team, took place at Worcester's City Hall. It was a boisterous, standing room-only affair, attended by prominent state and city officials, business leaders and PawSox executives.
Lucchino said that the decision to relocate was a simple matter of "you go where you're wanted."
"We felt an enormous sense of welcome and civic pride and we have felt that...the people of Worcester and the people of Massachusetts will welcome us with open arms," said Lucchino. "This has been a tough process...but we look forward to buckling up and having a hell of a ride with Worcester, Massachusetts and this grand ballpark."
The City of Pawtucket seemed to be caught off guard by the announcement.
"The City of Pawtucket continued to have what was thought to be ongoing productive conversations with the PawSox as recently as Wednesday evening," said communications director Wil Arboleda in a statement.
The PawSox are slated to play two more seasons at McCoy Stadium, which opened in 1942. Its place in baseball history is assured, as in 1981 it hosted the longest professional baseball game ever played. That contest, against the Rochester Red Wings, took 33 innings to complete.