Bats add robo-mower to groundskeeping staff
Louisville the first pro baseball team in North America to use device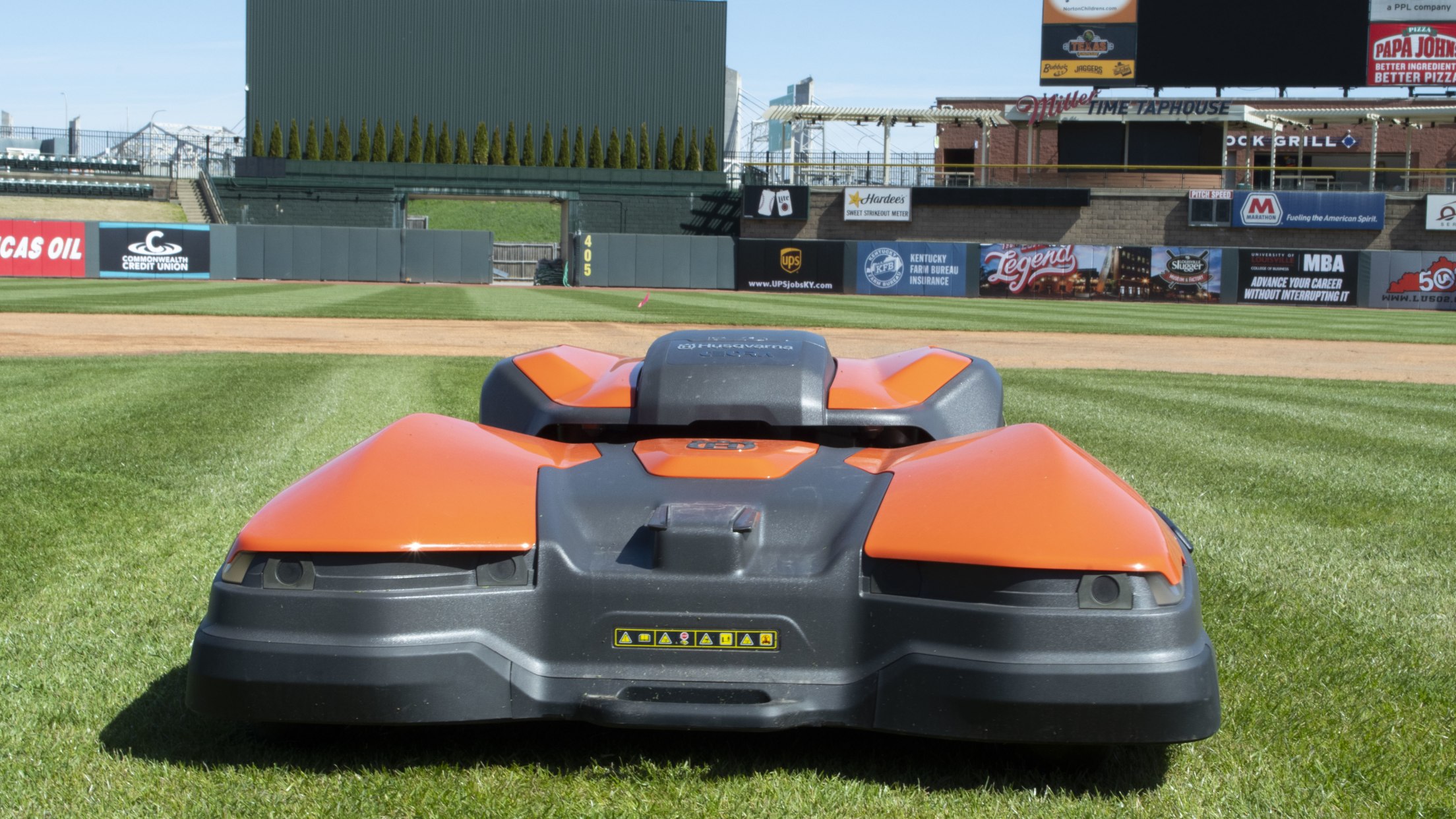 One week prior to the start of the 2022 season, the Louisville Bats announced an unorthodox new hire. Now working for the grounds crew, the Husqvarna CEORA. In a press release touting their new, non-human addition, the Cincinnati Reds' Triple-A affiliate declared that "With the low noise, emission-free CEORA robotic
Wings and Finns: Growing the game in Rochester
Finnish Baseball president, head coach visit Nats' Triple-A affiliate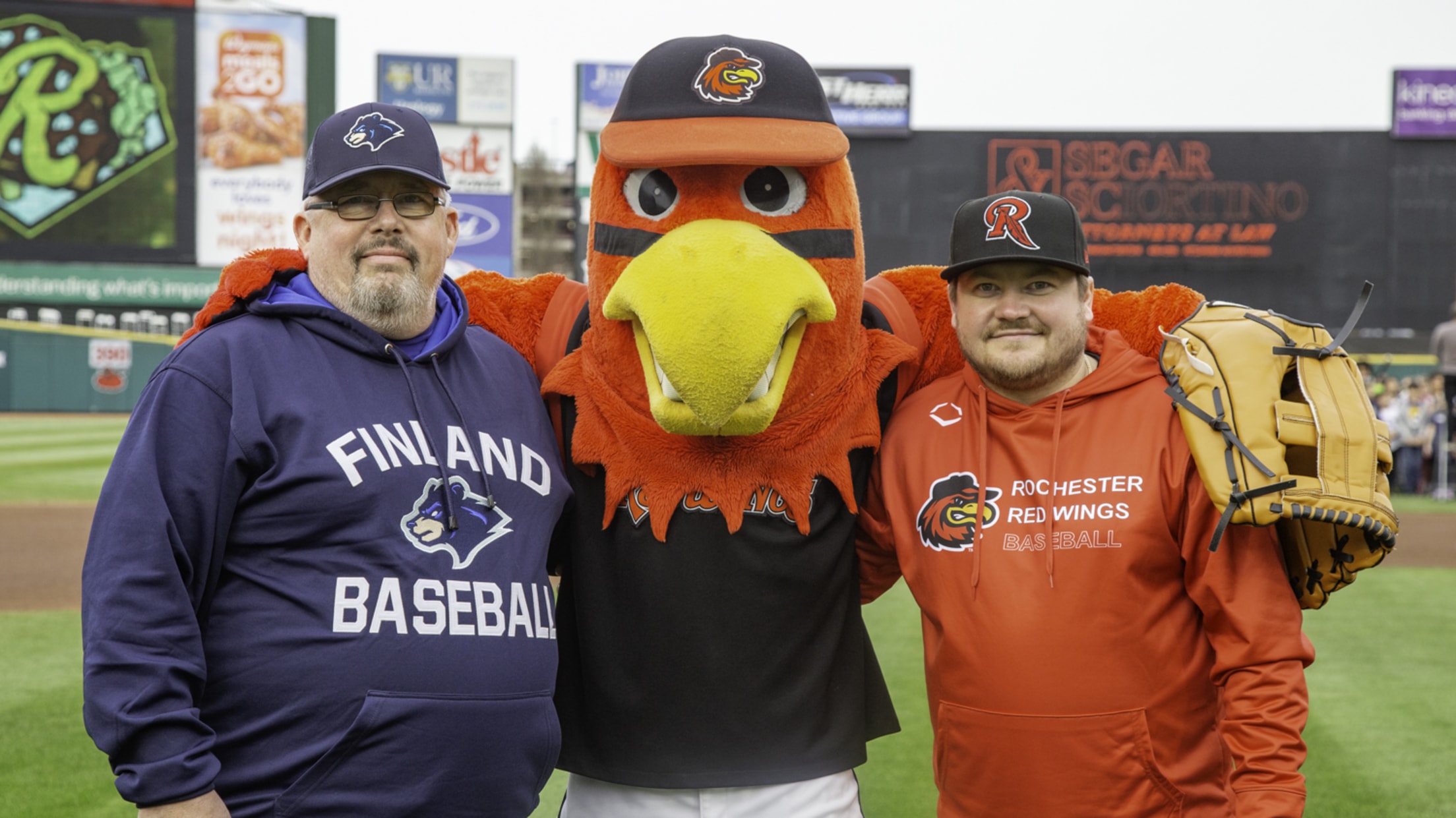 Jukka Ropponen, president of the Finnish Baseball and Softball Federation, is on a lifelong mission to grow the game in his home country. Last week, in service of this goal, he visited a Minor League Baseball team located over 4,000 miles away. Ropponen and Finnish National Baseball team head coach
Blue Wahoos superfan memorialized at ballpark  
Ro Bergman was a beloved member of Pensacola baseball family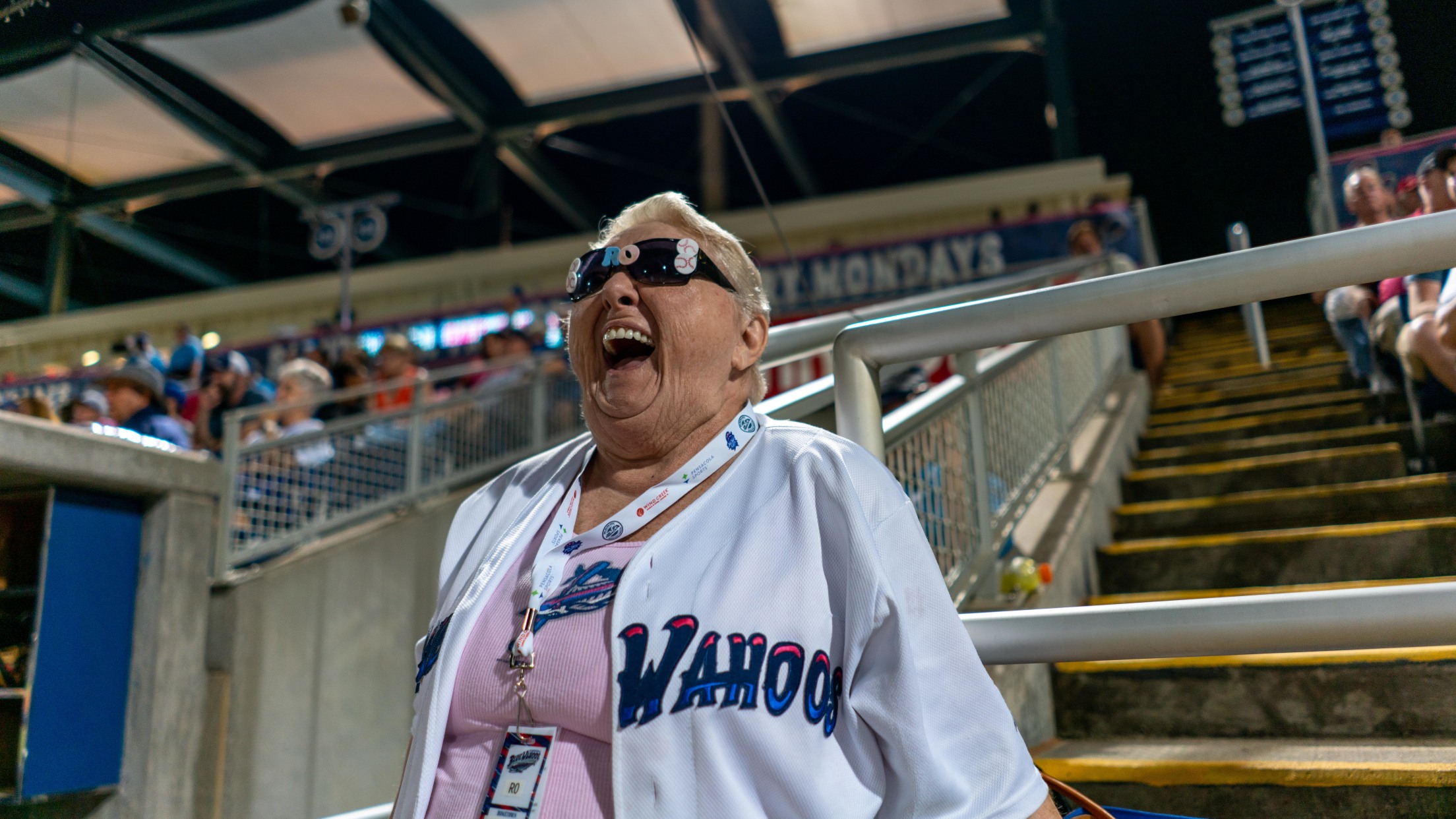 The Pensacola Blue Wahoos held a ballpark memorial service last week for Judith RoAnn Bergman. She was the team's biggest fan. Bergman, best known by her nickname Ro, was a boisterous presence at Blue Wahoos Ballpark from the moment the team -- currently the Marlins' Double-A affiliate -- and facility
Get in the ring: Copa's Luchador teams
Wrestling identities incorporate apples, avocados and more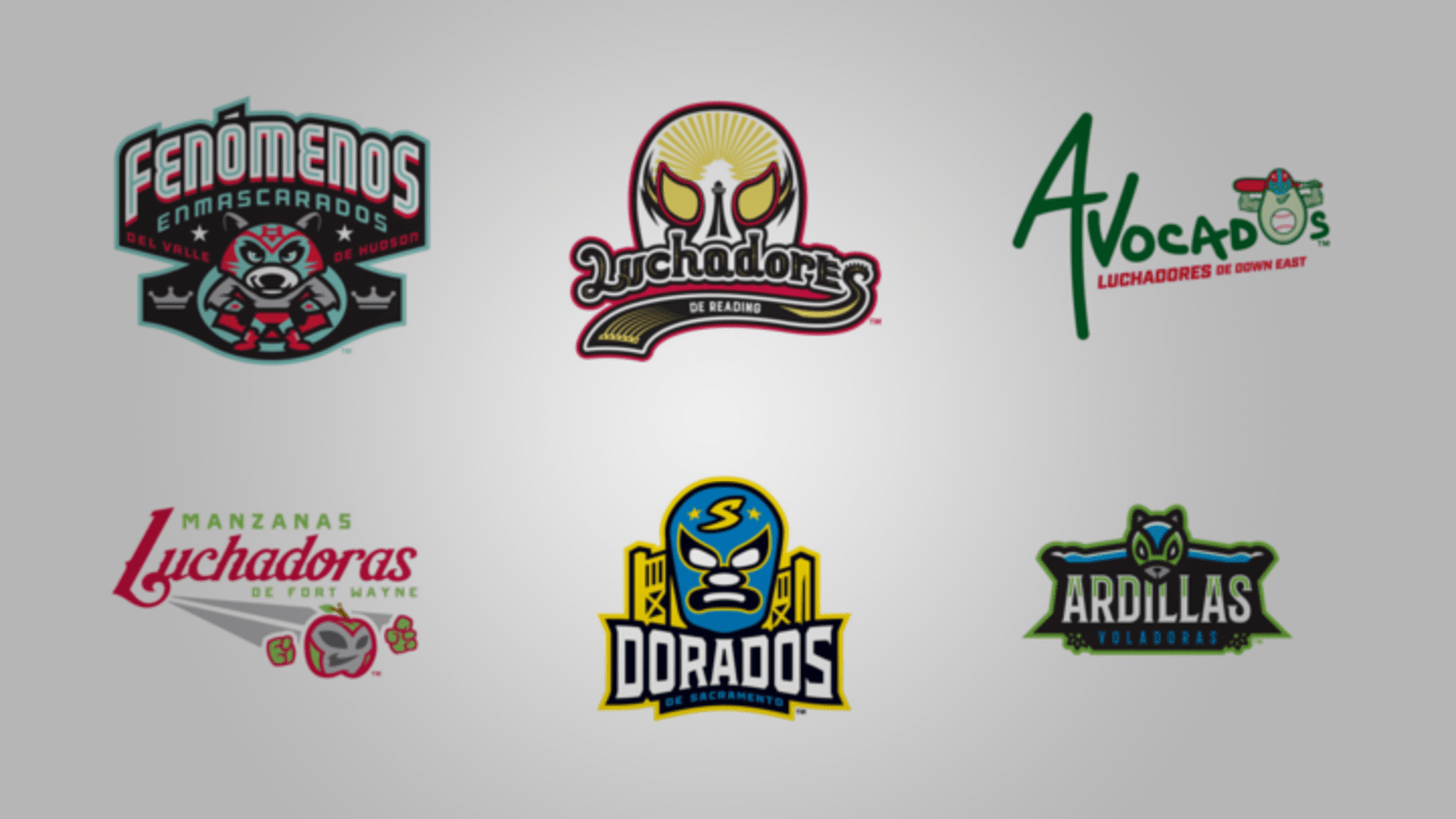 Eighty-five Minor League teams are currently participating in the Copa de la Diversión program, adopting colorful, folkloric identities as part of a larger effort to engage with the local Hispanic community. Food and drink-related alter egos are the most common Copa motif, but six teams have combined to form a
Syracuse Mets pay tribute to Donnie Baseball
Press box attendant remembered for hospitality, stats prowess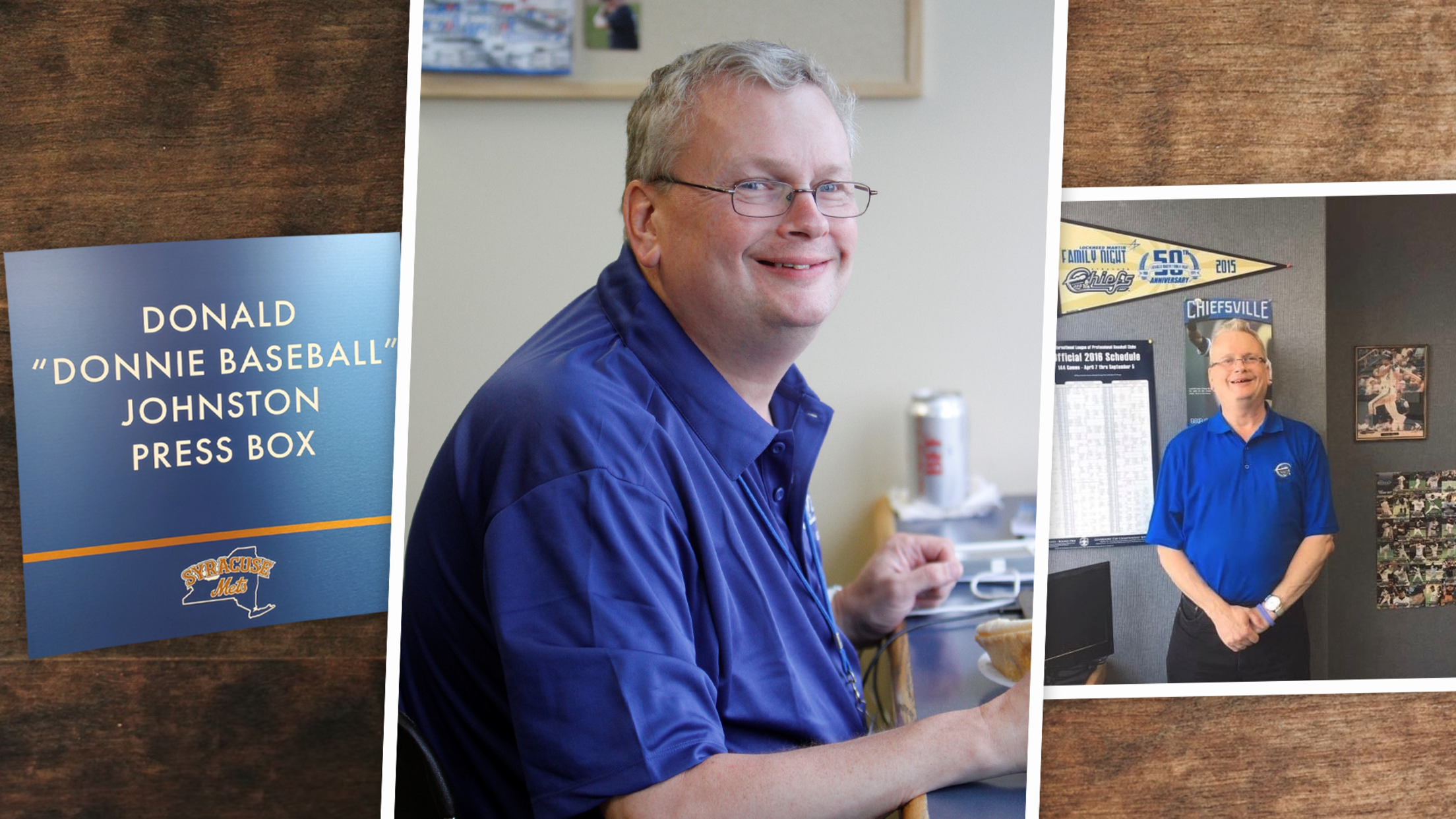 Don Mattingly, though better known, isn't the only "Donnie Baseball" to have made a lasting impact. Syracuse's Donald "Donnie Baseball" Johnston, who passed away on Jan. 3 at the age of 61, was nothing less than a press box legend. Prior to Thursday's game against Worcester, the Syracuse Mets named
Legend of Big Joe Davis grows in Greenville
Sausage-making slugger goes yard on his bobblehead day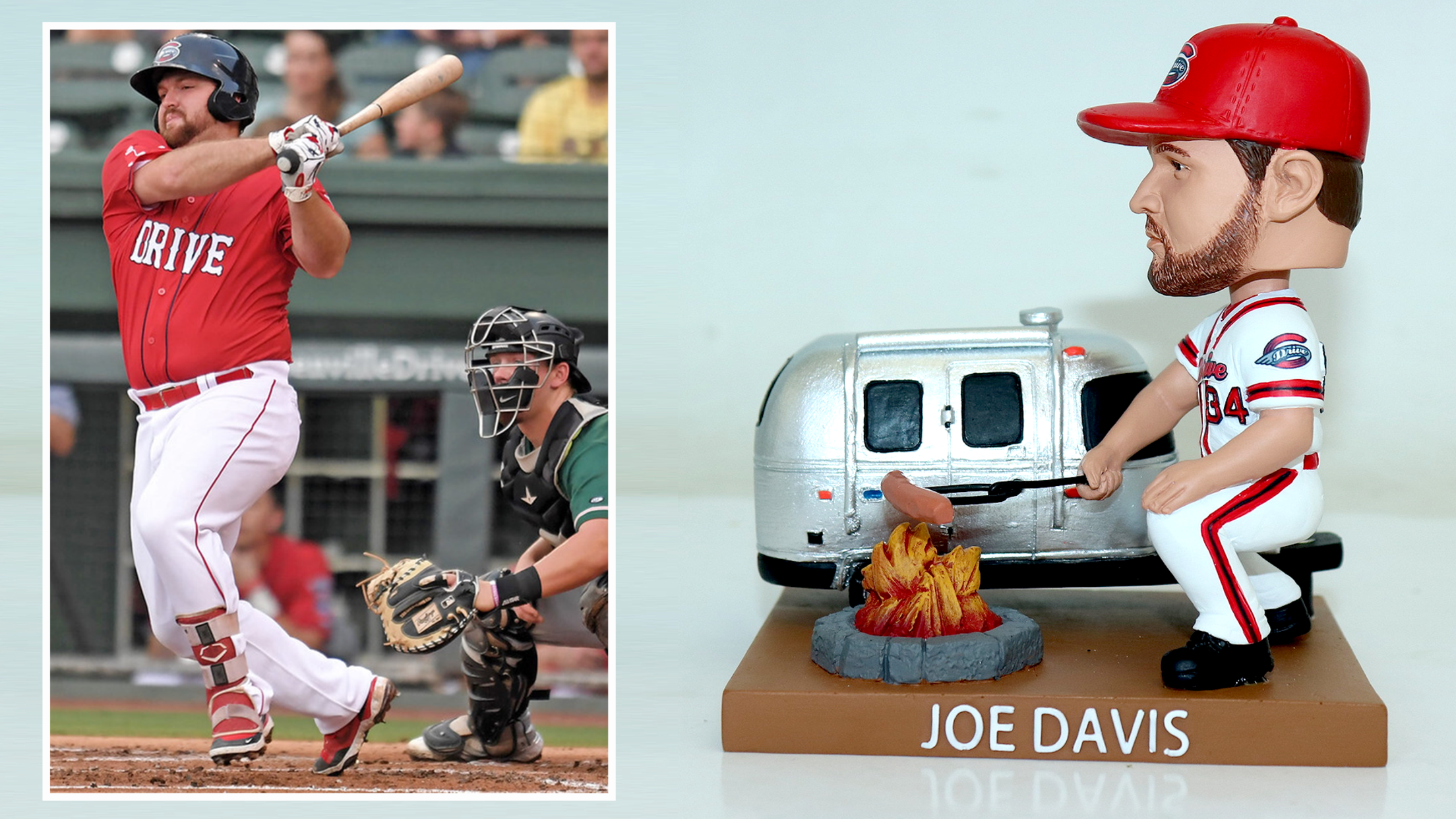 Joe Davis, a Texas native selected by the Boston Red Sox in the 19th round of the 2019 Draft, describes himself as "just a husky guy who plays first base." But to fans of his current team, the Greenville Drive, and throughout the Boston organization, he's achieved larger-than-life status. Meet
#9: Celebrating the legacy in Daytona Beach
On Jackie Robinson Day and every day, Tortugas pay tribute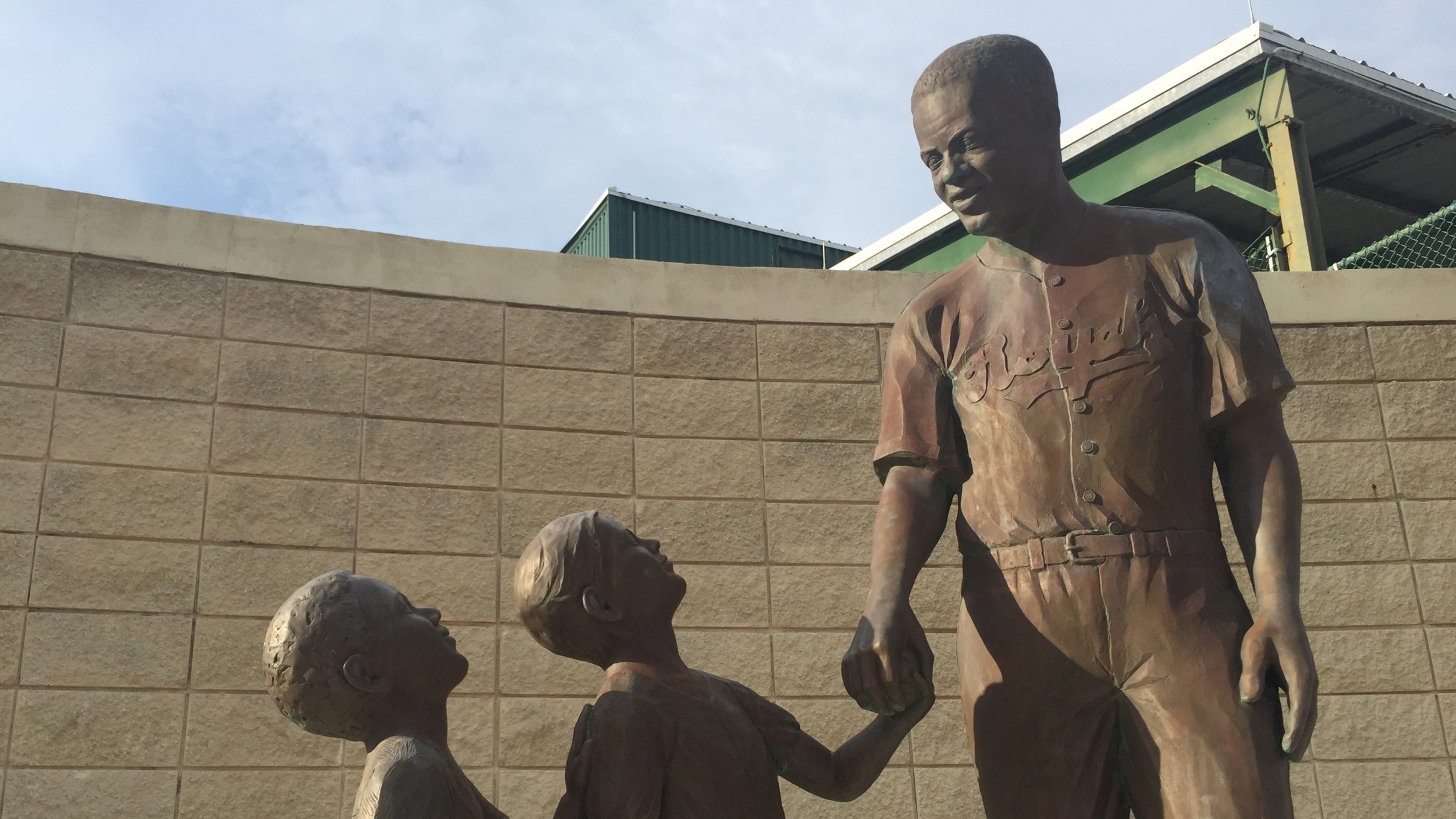 On Jackie Robinson Day, what better place to turn one's attention than the stadium that bears his name? Jackie Robinson Ballpark, home of the Daytona Tortugas, opened as City Island Ballpark in 1914 and is now the oldest stadium in all of Minor League Baseball. Jackie Robinson played there during
Then and now: California League
Star-studded circuit a Golden State of baseball opportunity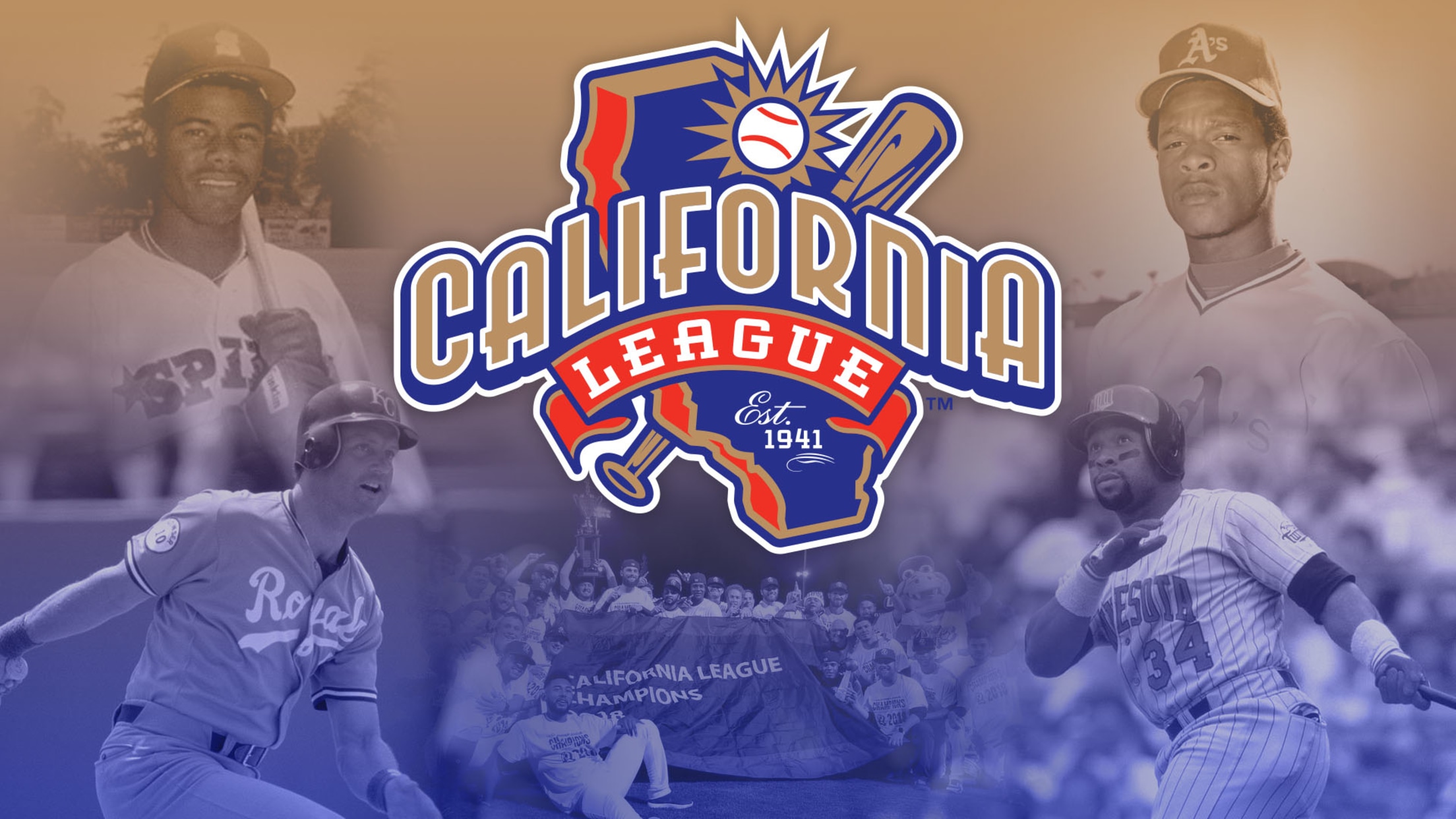 Following Major League Baseball's announcement that historical league names are returning to the Minors in 2022, MiLB.com provides a refresher on each of the 11 circuits from Triple-A, Double-A, High-A and Single-A -- including past champions, famous alumni and more.
Let's get weird: Promos to look forward to in '22
A season-opening look at Minors' theme nights, giveaways, guests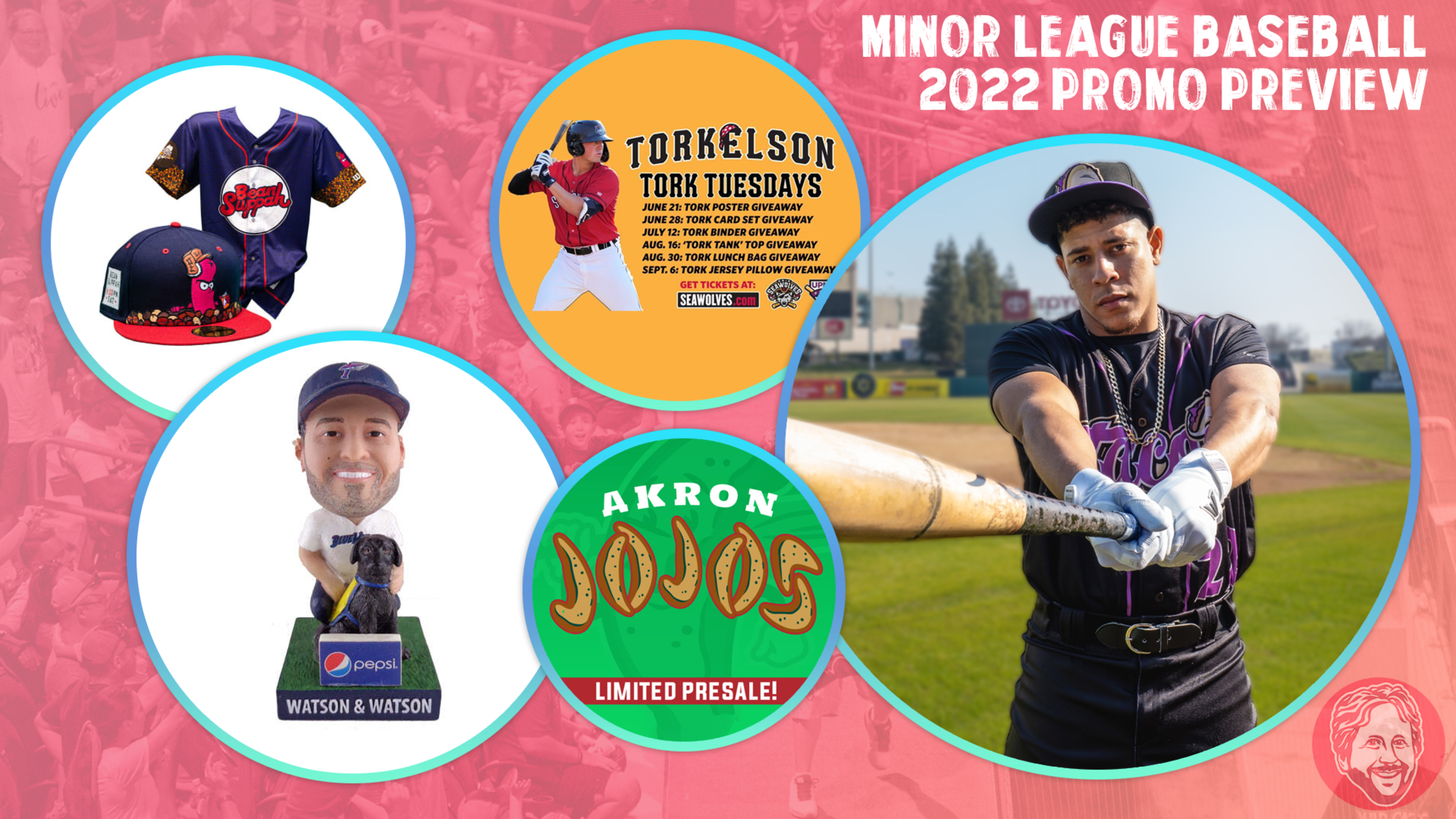 What are Minor League Baseball promotions? Within the confines of this article, they have nothing to do with a player's advancement from one level of play to the next. Rather, they are the smorgasbord of theme nights, giveaways and celebrity guests that provide fans with a little extra enticement to
Full circle: Bud Fowler set for Hall enshrinement
19th-century Black baseball trailblazer grew up in Cooperstown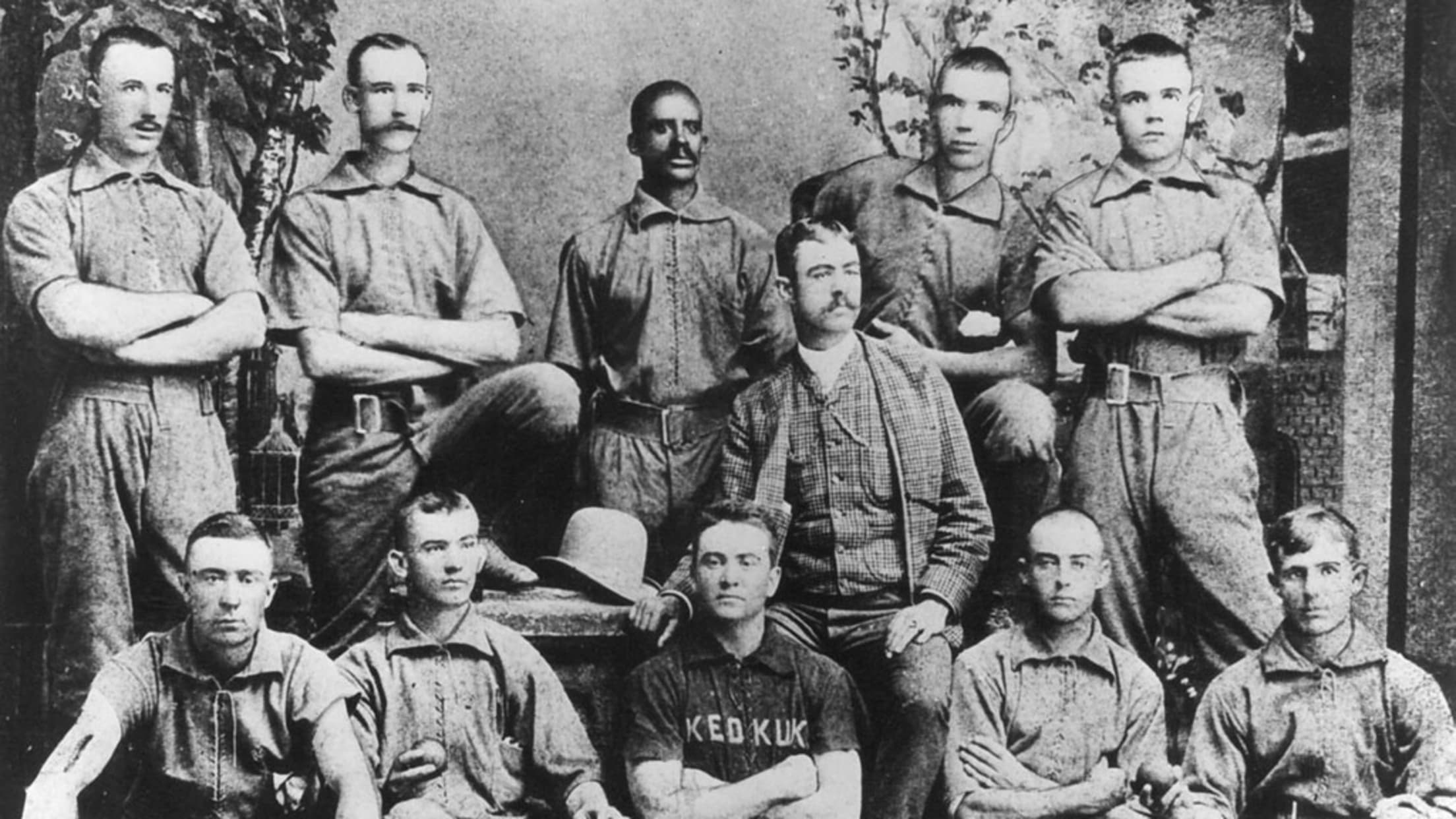 Bud Fowler, the first Black player in professional baseball history, grew up in Cooperstown, N.Y. He'll return there on July 22, 2022 -- 109 years after his death -- when he receives his long-overdue induction into the Baseball Hall of Fame. Fowler's career, improbable and wholly unique, began in the
Take a gander: Beloit unveils Sky Carp name, logos
High-A club, formerly the Snappers, adopts nonmigratory identity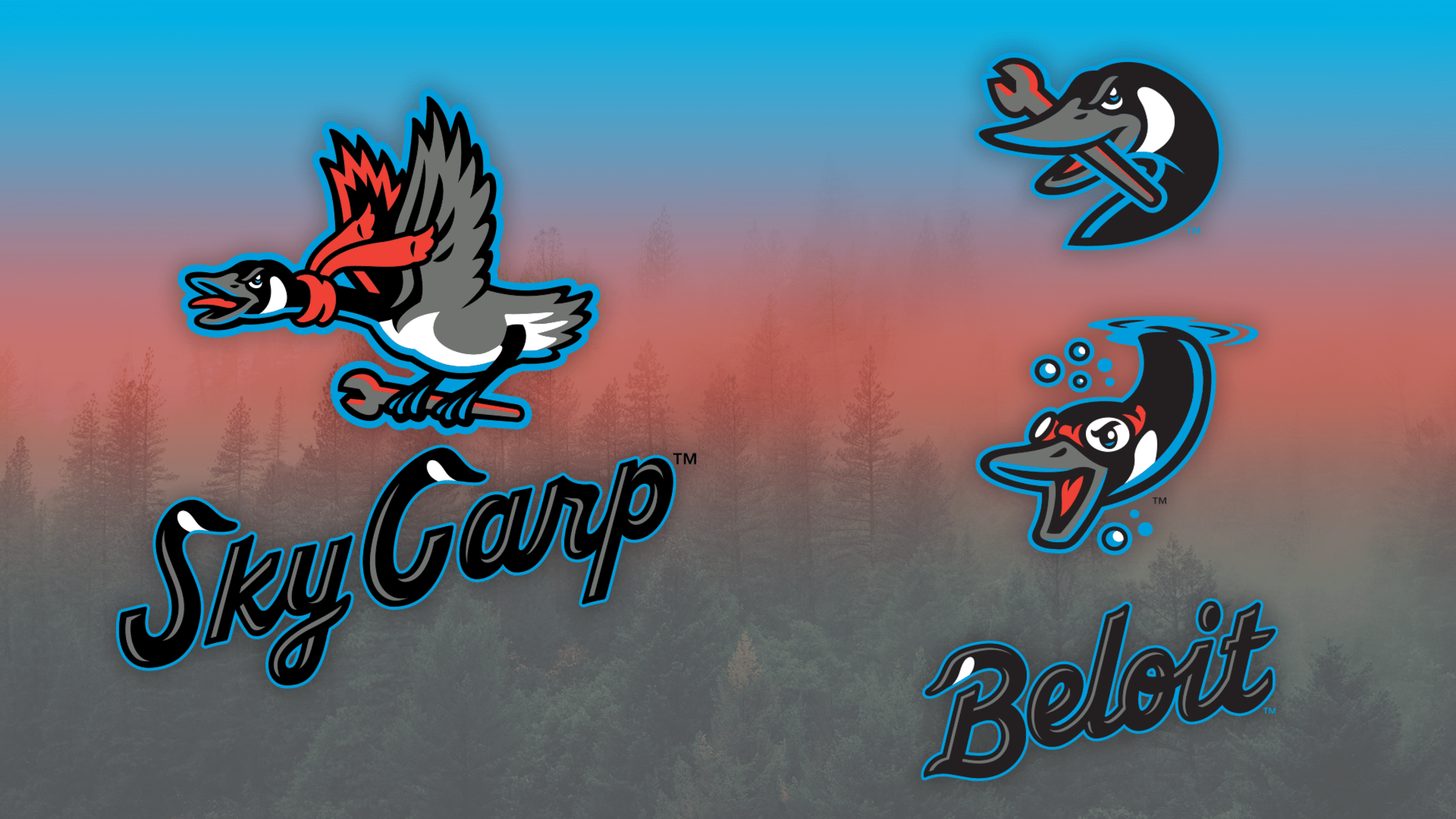 On Monday afternoon the southern Wisconsin ballclub previously known as the Beloit Snappers unveiled its new name, logos and uniforms. The Sky Carp are here, and they're here to stay. Sky Carp is a slang term for a goose, denoting them as the aerial equivalent of the world's most common
Not-so-lean cuisine: 2021 ballpark food highlights 
They came, they saw, they chowed down: Designated Eaters tell all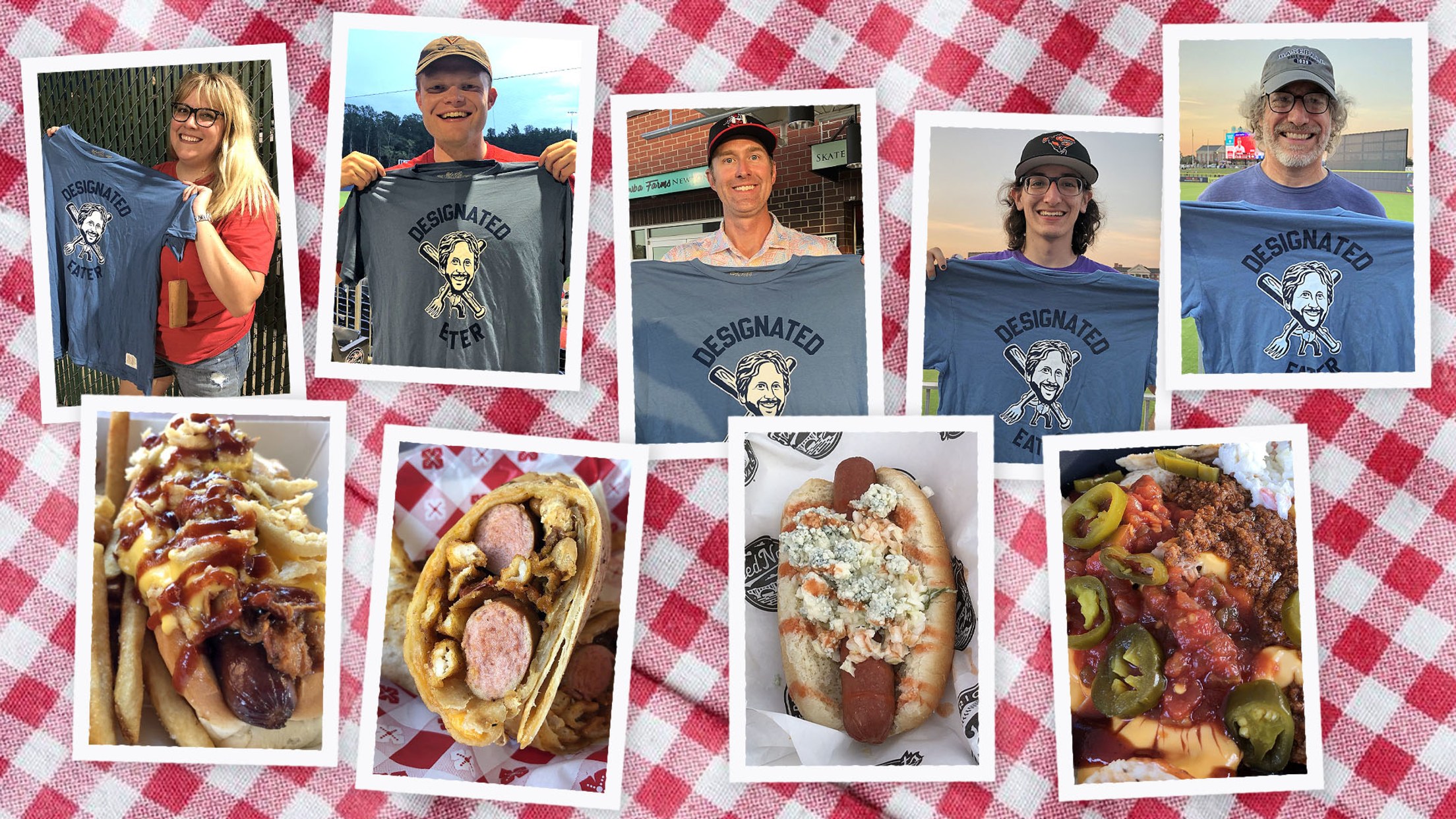 Hungry? You will be after reading this article. During the 2021 season I visited eight Minor League ballparks, bringing my career total to 182. At each one I recruited a Designated Eater: an individual who consumes the ballpark food that my gluten-free diet prohibits. (I was diagnosed with celiac disease
From player to usher, with 40 years in-between
Williams, member of 1980 Alexandria Dukes, now FredNats staffer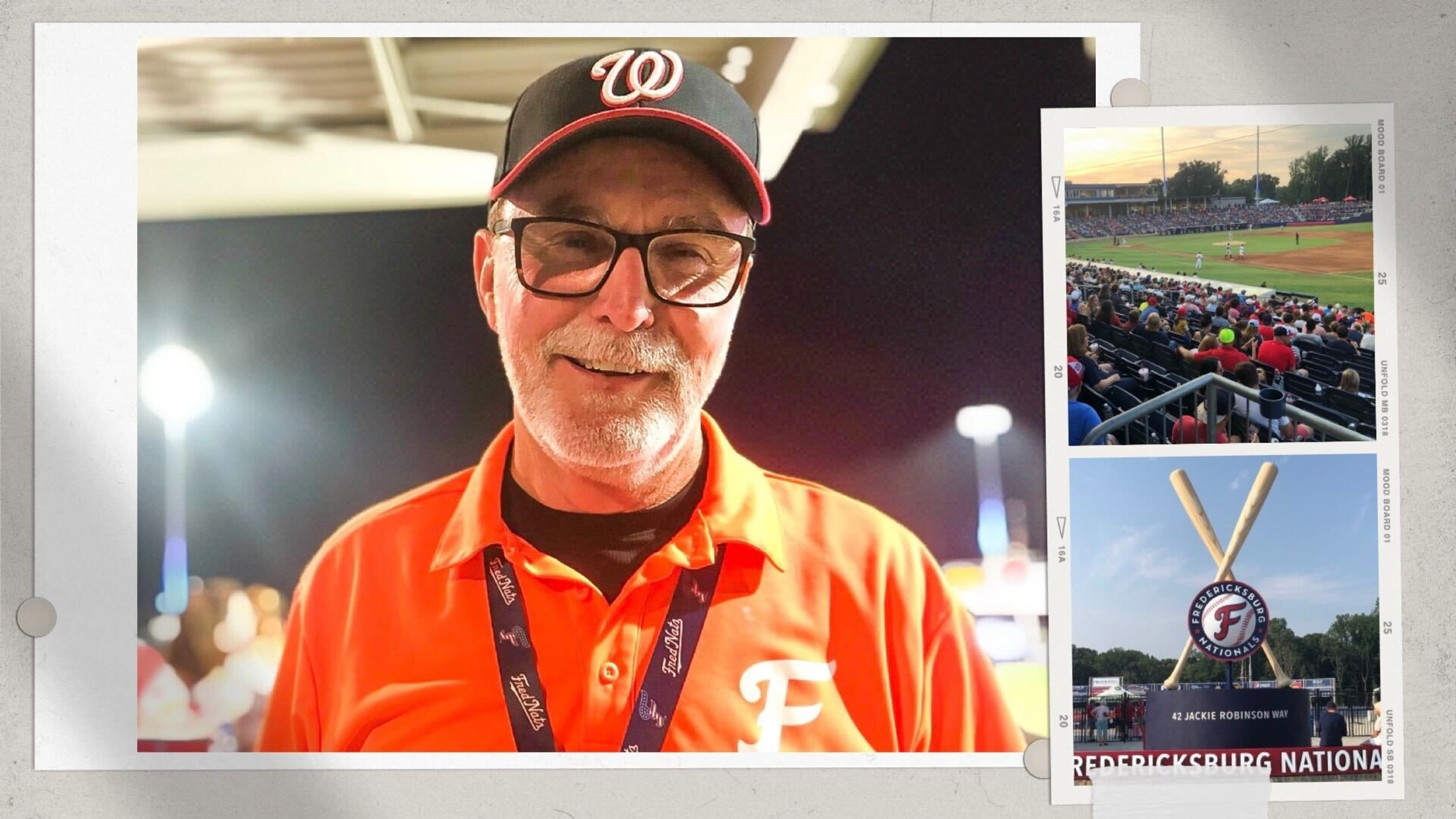 FREDERICKSBURG, Virginia -- In 1980, right-handed pitcher Wesley Williams played his third and final Minor League Baseball season as a member of the Alexandria Dukes. Forty-one years later, he is again employed by that very same franchise. The Dukes, established in 1978, relocated from Alexandria to Woodbridge, Virginia in 1984.
Anime to actuality: Wu travels unique baseball path
Nanning, China native furthers career in Fredericksburg front office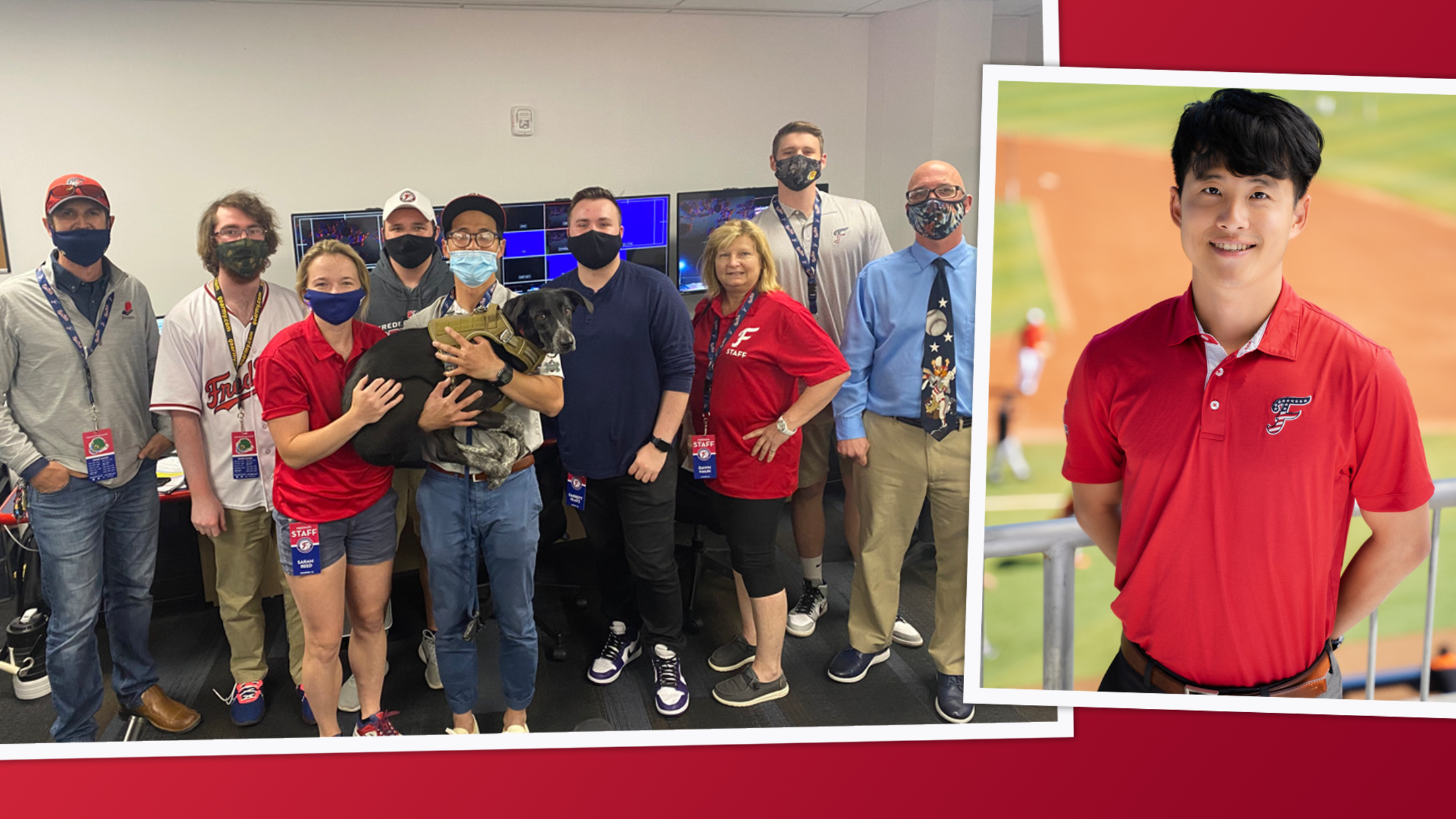 FREDERICKSBURG, Virginia -- Zhancheng Wu, director of production for the Low-A Fredericksburg Nationals, was a key part of the front office during the team's inaugural season at FredNats Ballpark. He created graphics, helped produce the livestream broadcast and assembled a wide variety of original video content, often with his dog,
Pass the mic: Patriots' Paul Spychala moves on
Somerset PA announcer reflects on 23 joyous seasons in the booth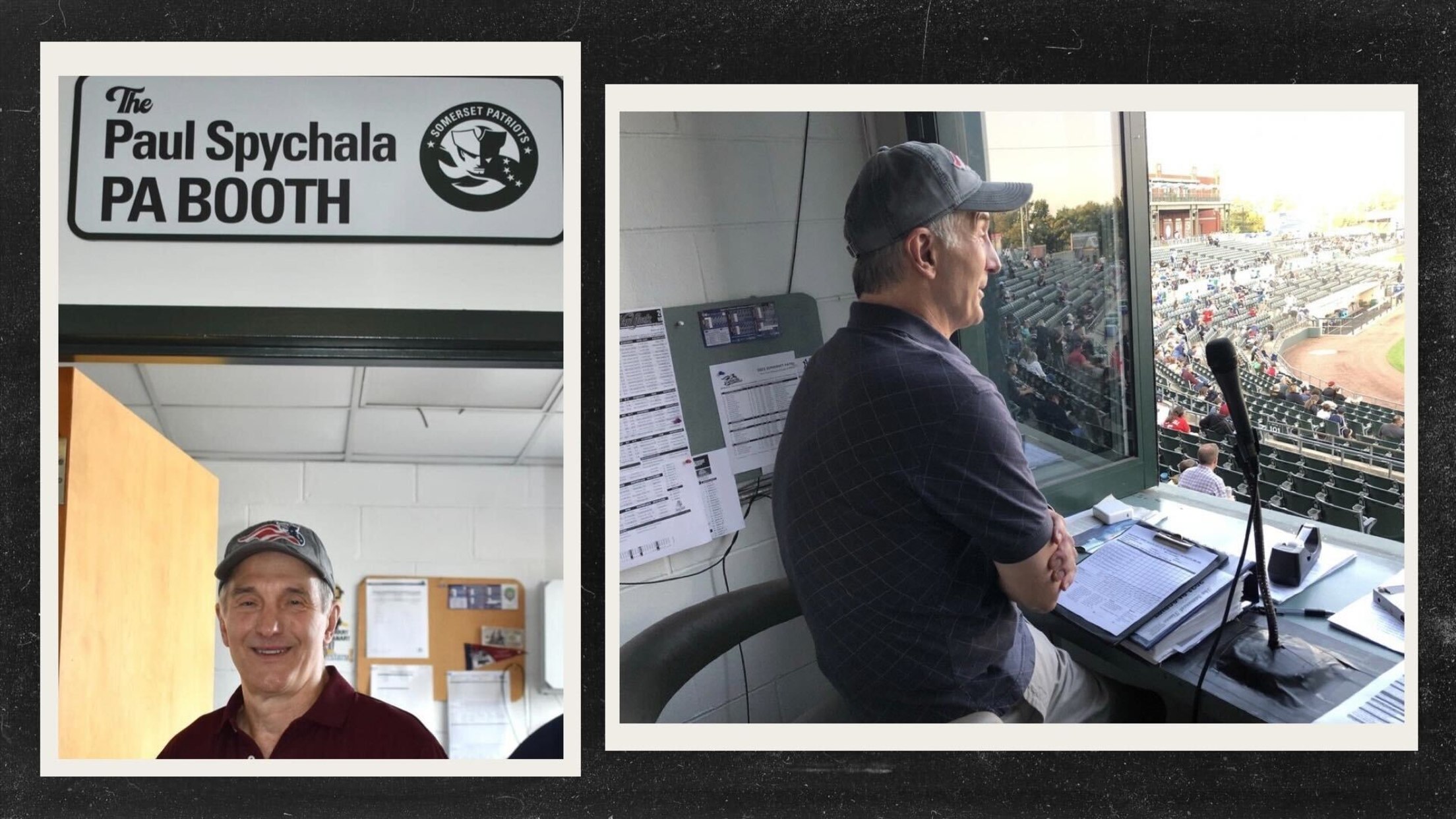 BRIDGEWATER TOWNSHIP, New Jersey -- TD Bank Ballpark, home of the Somerset Patriots, hosted its first game on June 7, 1999. Paul Spychala made his debut as the team's PA announcer that evening, beginning a 1,396-game run that came to an end on Sept. 12. After 23 seasons, six Atlantic
Somerset Patriots recover from ballpark flood
Eight days after devastating storm, Yankees affiliate returns home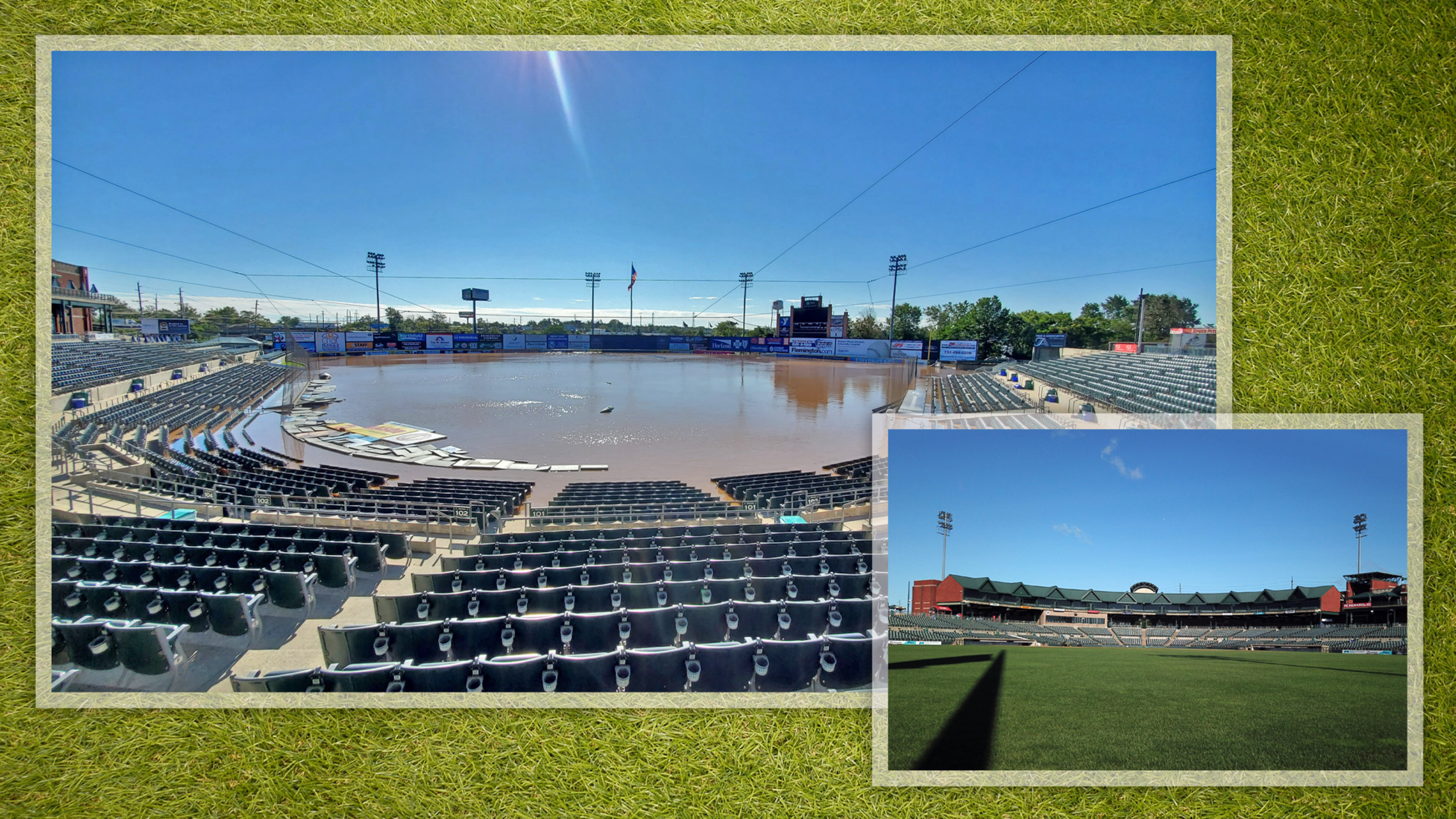 BRIDGEWATER TOWNSHIP, New Jersey -- Dan Purner, head groundskeeper for the Somerset Patriots, doesn't particularly enjoy being the center of attention. He says groundskeepers are like umpires: "If you don't think of us, it's probably a good thing." As the Patriots took the field at their home of TD Bank
Baby Conrad brought to life by young performer
Copeland collaborates with Crawdads to create new character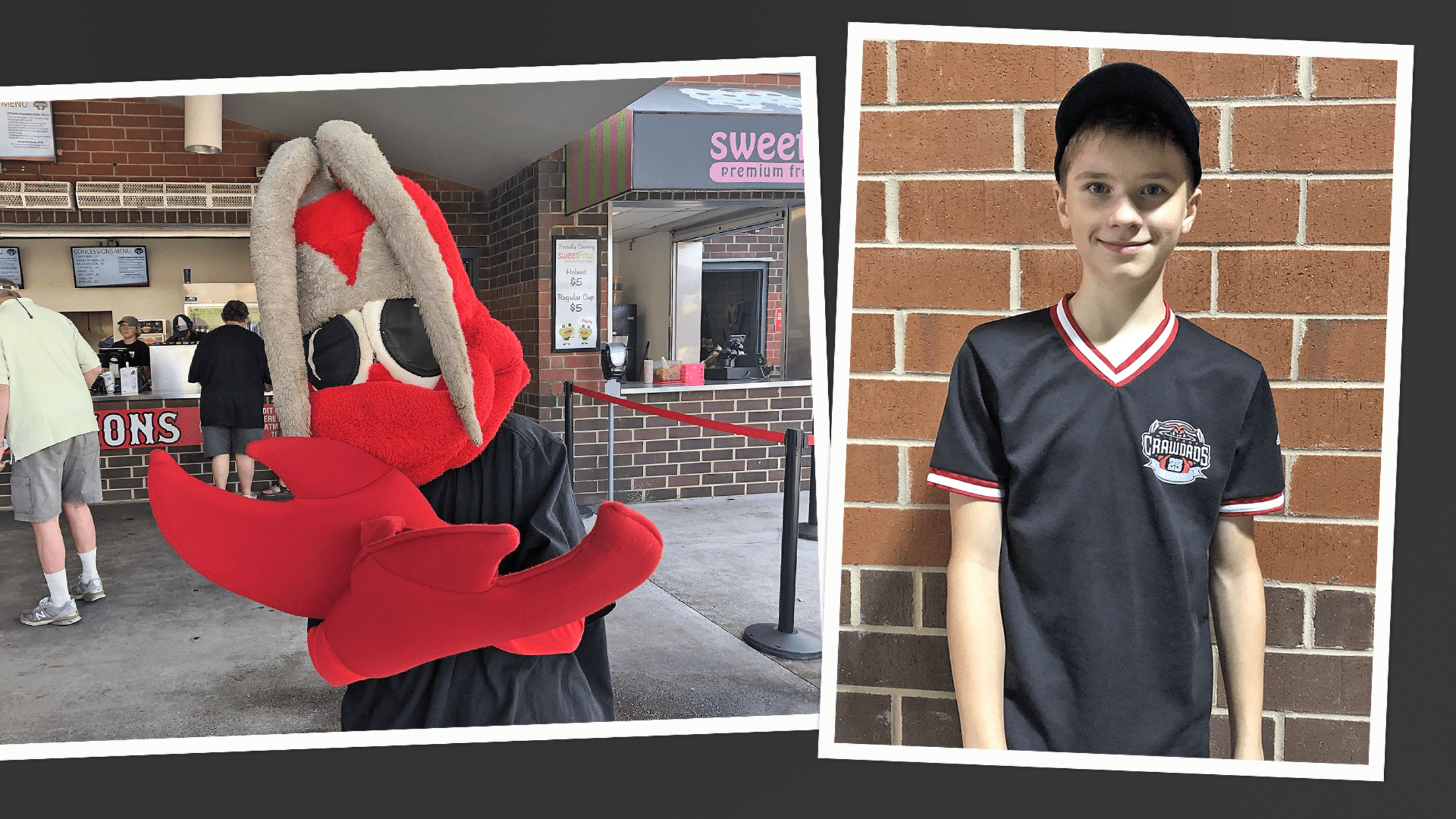 HICKORY, North Carolina -- Alex Copeland, a mild-mannered 14-year-old, has a secret ballpark identity. Upon arriving at the Hickory Crawdads' home of L.P. Frans Stadium, he morphs into a fun-loving and gregarious infant crustacean. He is no longer Alex. He is Baby Conrad, Crawdads mascot. "I go around, see the
What a moment: Preserving history at Polar Park
WooSox president Dr. Charles Steinberg wants to tell team's story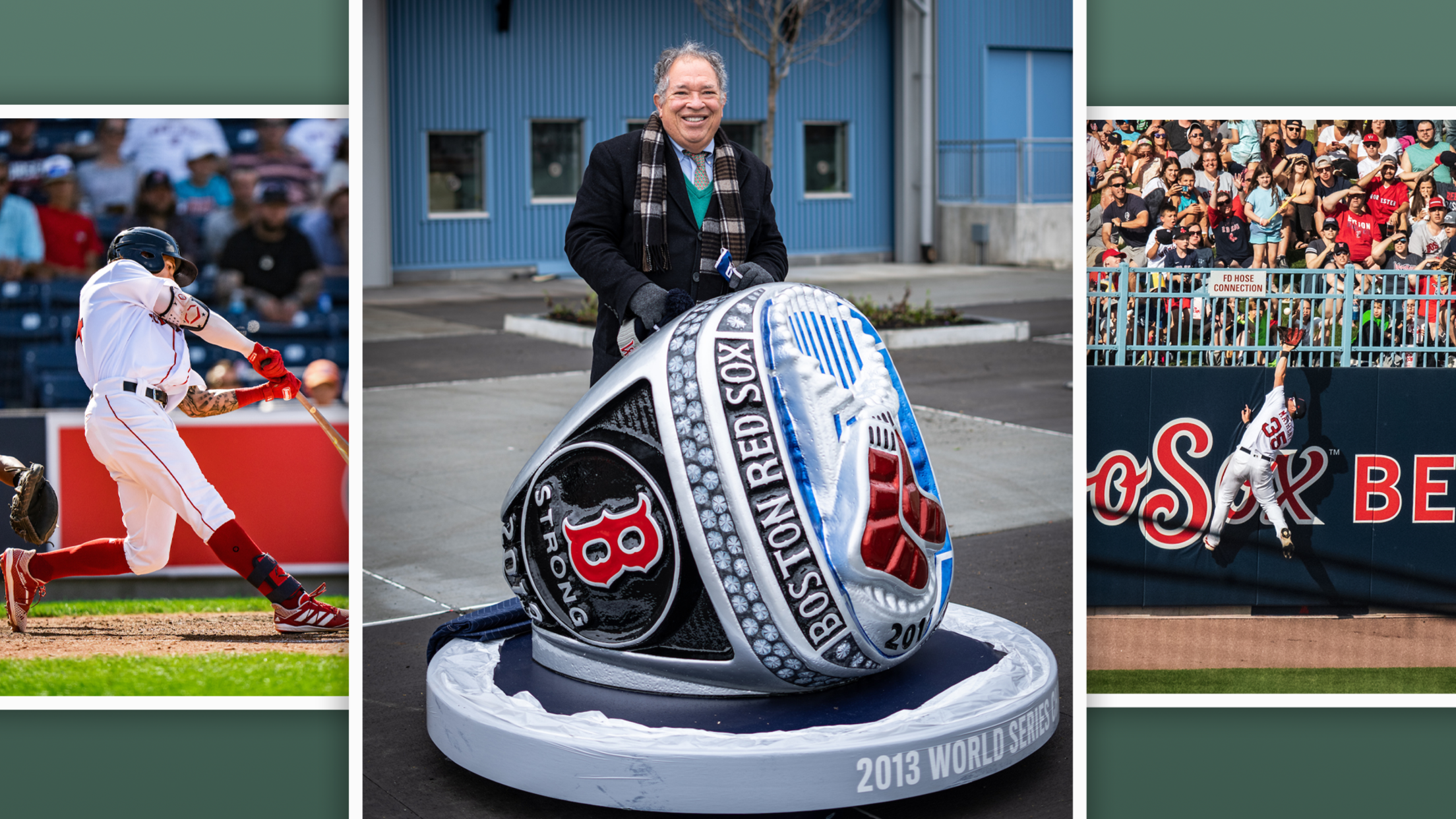 WORCESTER, Massachusetts -- It's Aug. 13, and the Worcester Red Sox are hosting the Syracuse Mets at their downtown home of Polar Park. The evening's ballgame has just begun, the first of a doubleheader, and soon, team president Dr. Charles Steinberg will step out of his office to watch it.
Larry Ward, the Lookouts' veteran voice
Chattanooga icon is longest-tenured Double-A broadcaster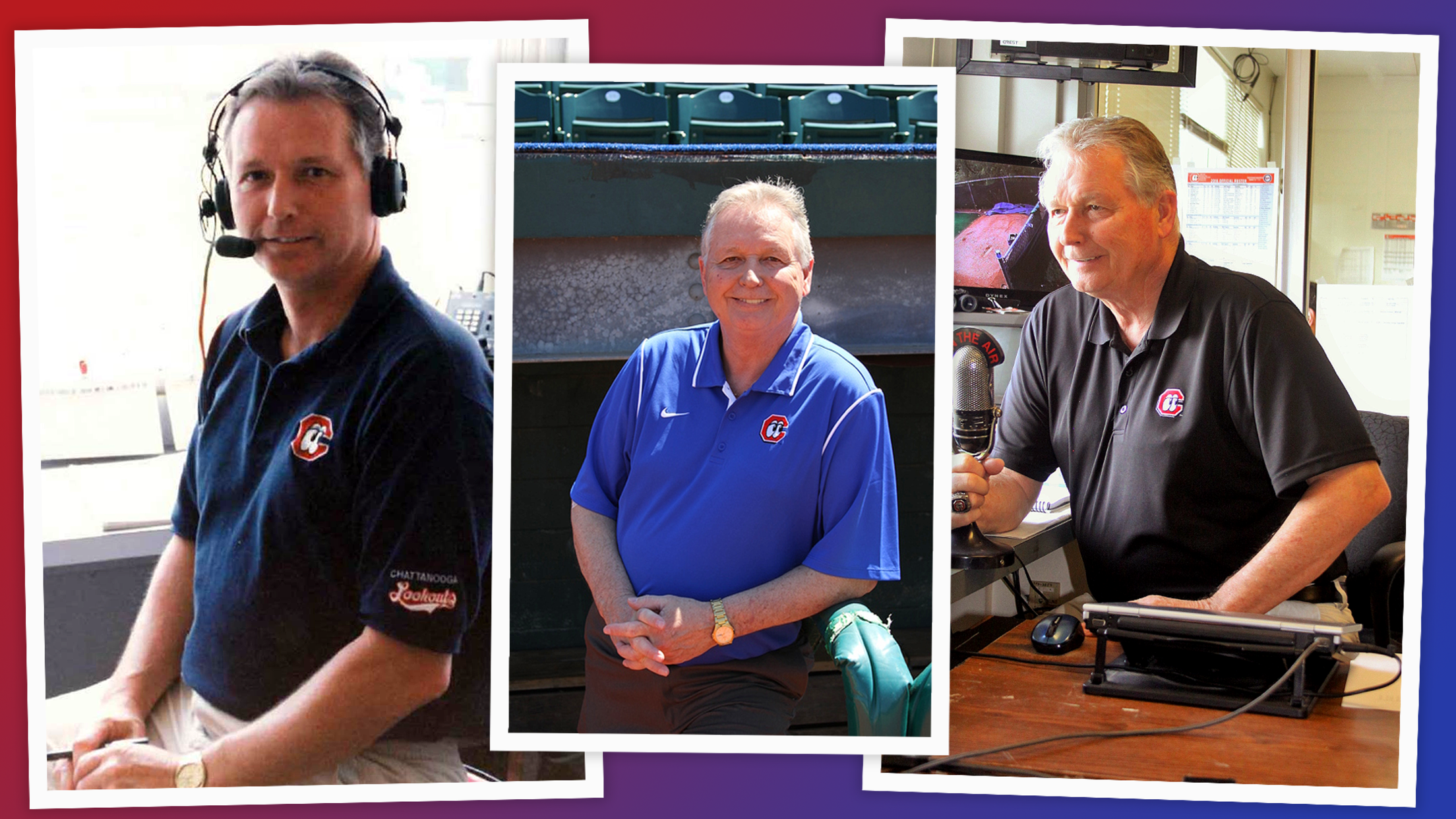 CHATTANOOGA, Tennessee -- Some nicknames require explanation, while others are self-evident. Larry "The Voice" Ward falls firmly in the latter category. Since 1989, Larry Ward has served as the voice of the Chattanooga Lookouts. He's the longest tenured broadcaster in Double-A baseball, now in his 32nd consecutive season with the
Summer Santa: FredNats usher spreads cheer
Thompson, through adversity, brings Christmas spirit to ballpark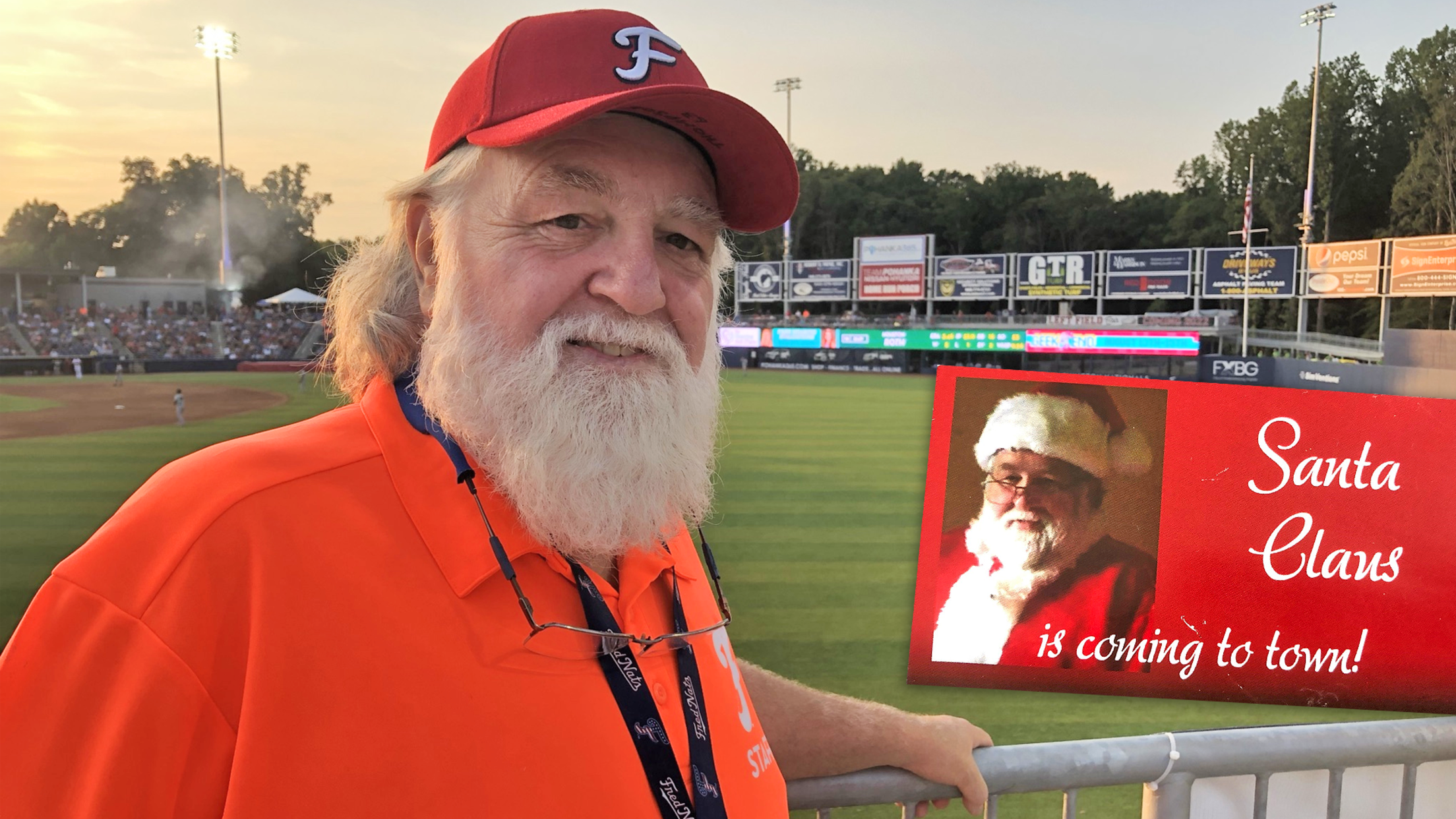 FREDERICKSBURG, Virginia -- On a recent Friday evening at FredNats Ballpark, usher Bruce Thompson was stationed in front of the playground located in the right-field corner of the concourse. Most of the children he was supervising had never seen him before, yet they knew exactly who he was. "Tonight, I've
Live from the concourse, it's Greazy Keyz  
Organist sets the tone for the Kannapolis Cannon Ballers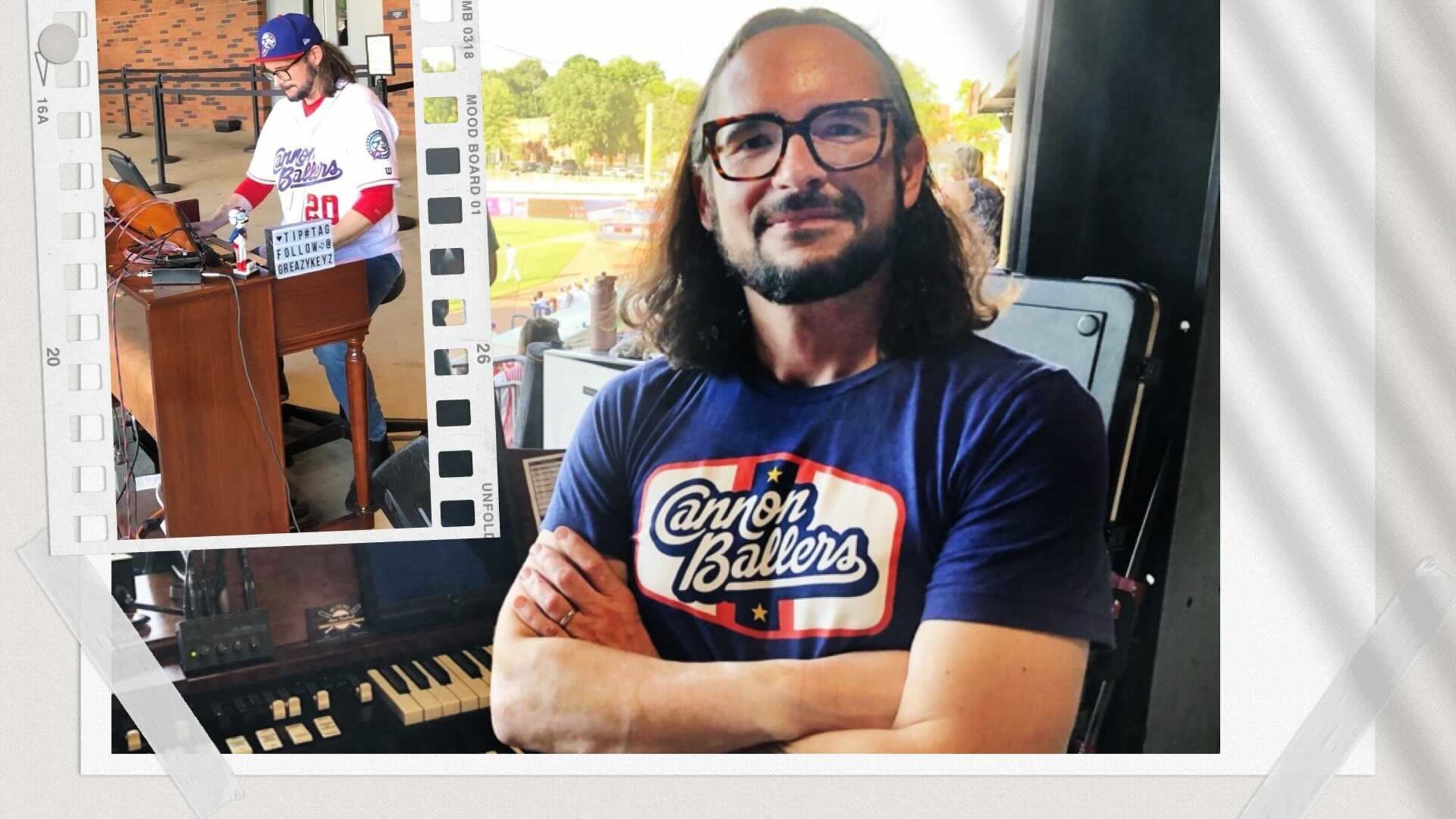 KANNAPOLIS, North Carolina -- At the Low-A Kannapolis Cannon Ballers' home at Atrium Health Ballpark, nine innings of baseball are complemented by nine innings of live music. The melodious sounds are courtesy of Jason "Greazy Keyz" Atkins, concourse organist. Atkins can be found directly behind home plate during every Cannon
Say it loud: Mega Man, Minions cheer for Crawdads
Hickory's section 108 roots for the home team, heckles opposition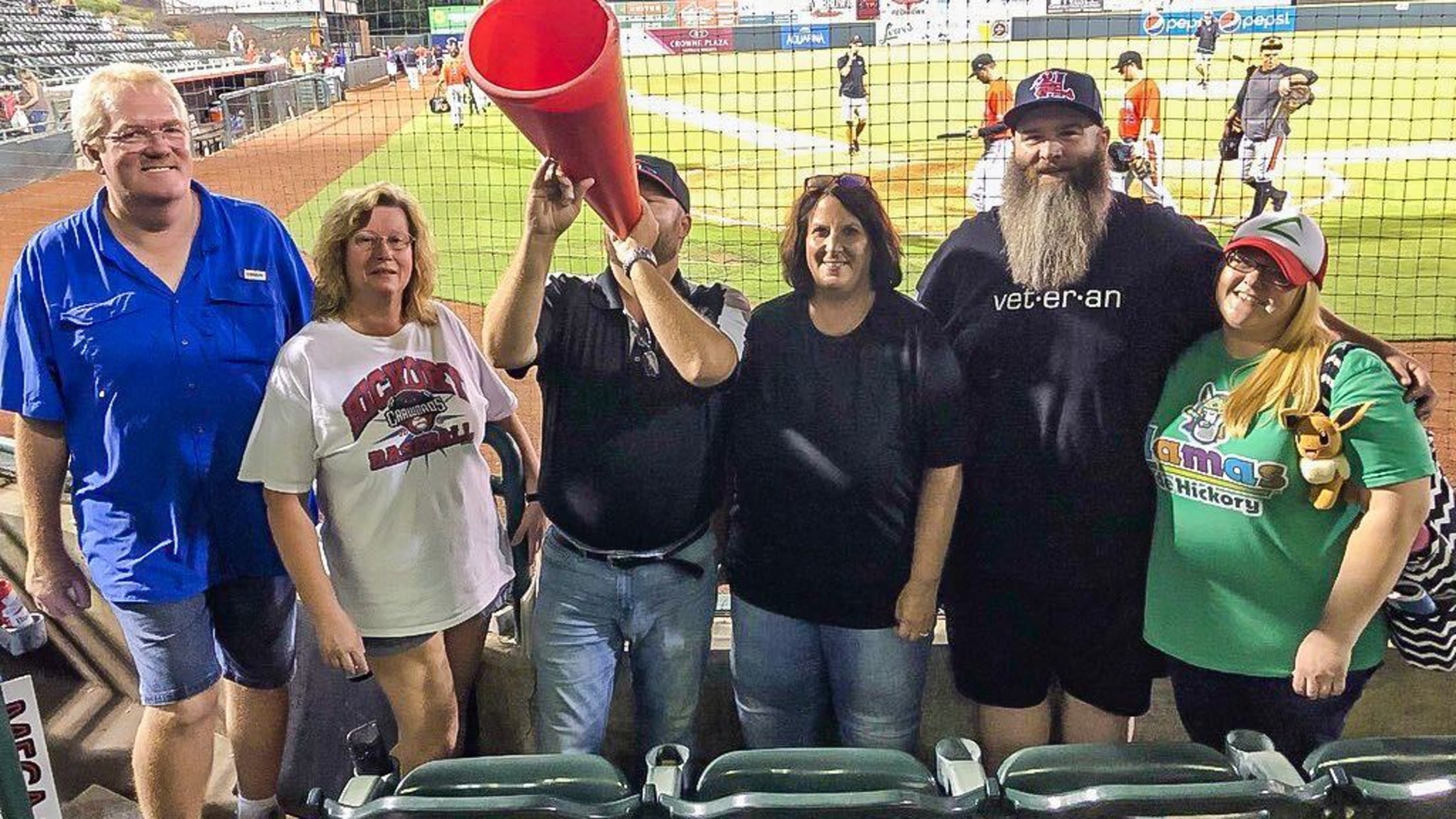 HICKORY, North Carolina -- When a player strikes out at the Hickory Crawdads' home of L.P. Frans Stadium, it takes, on average, 21 steps to make it back to the dugout. This bit of esoterica comes courtesy of Christopher "Mega Man" Pack, Crawdads superfan and heckler extraordinaire. He, of all
Launch angle: Smokies usher has NASA past 
Eason, in search of new frontiers, went from space to the ballpark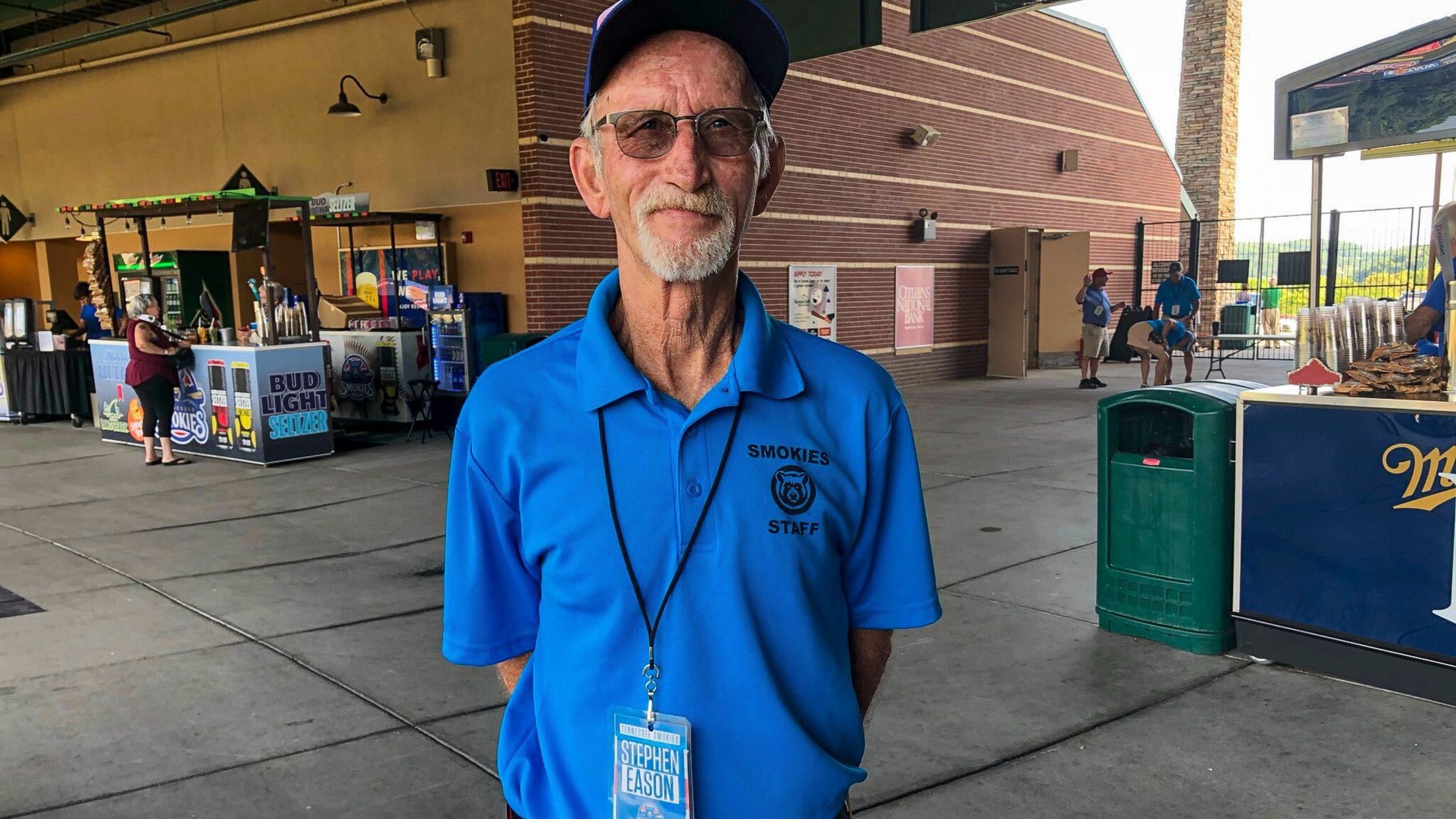 KODAK, Tennessee -- In his current occupation, Stephen Eason helps people get to their seats. In his former occupation, he helped people get to outer space. It just goes to show, you never know who you might meet at a Minor League Baseball game. Eason, a self-described "good old country
Jay Bell serves as skipper of the Rocket City ship
Former MLB star guiding Trash Pandas through inaugural season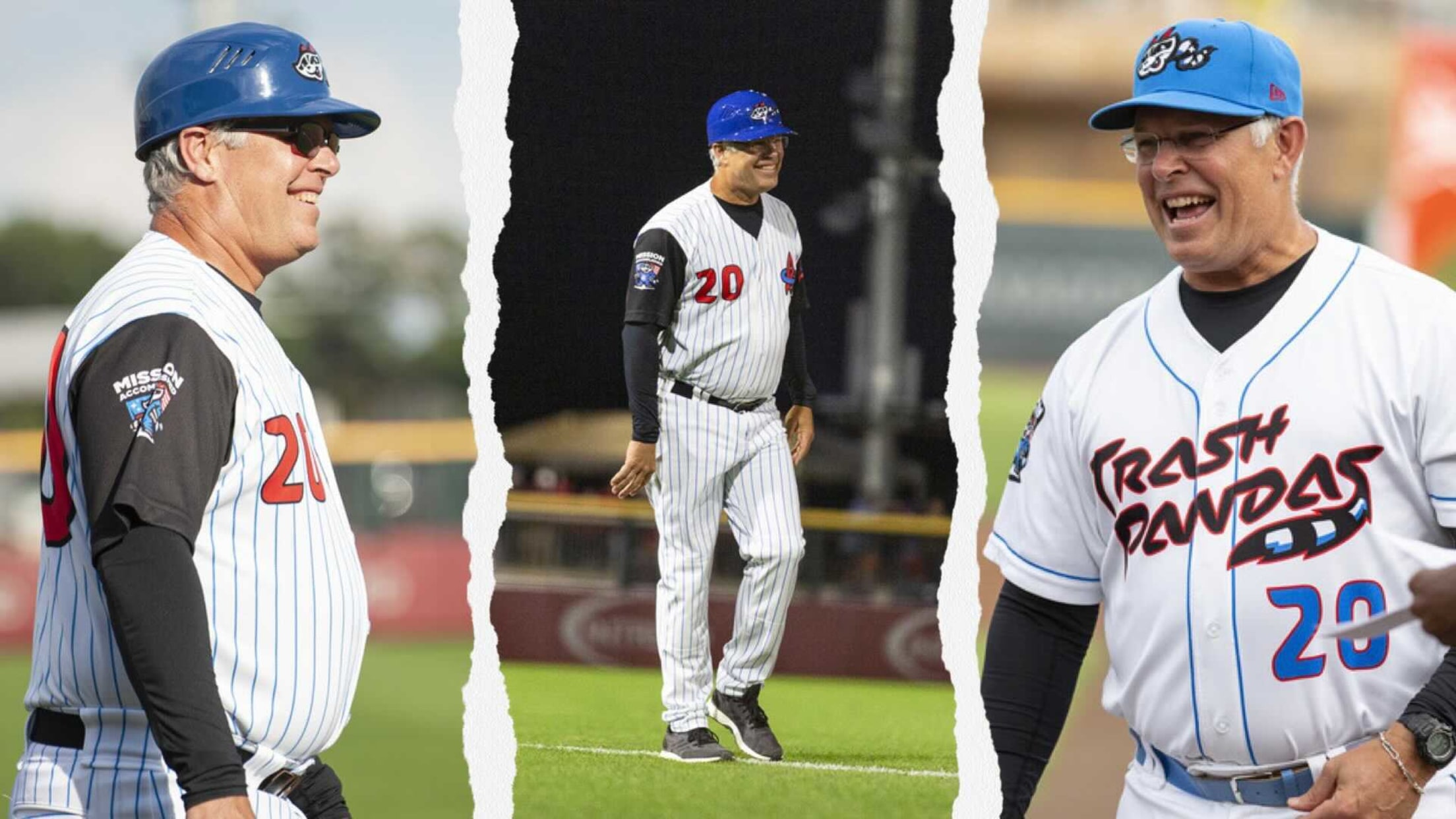 MADISON, Alabama -- Jay Bell has done a lot of things over the course of his long professional baseball career, including scoring the winning run in Game 7 of the World Series as a member of the 2001 Diamondbacks. This season, however, he's doing something that no one in the
Concourse cuts: Rocket City's ballpark stylist 
Kevin Da Barber sets up shop at Trash Pandas' Toyota Field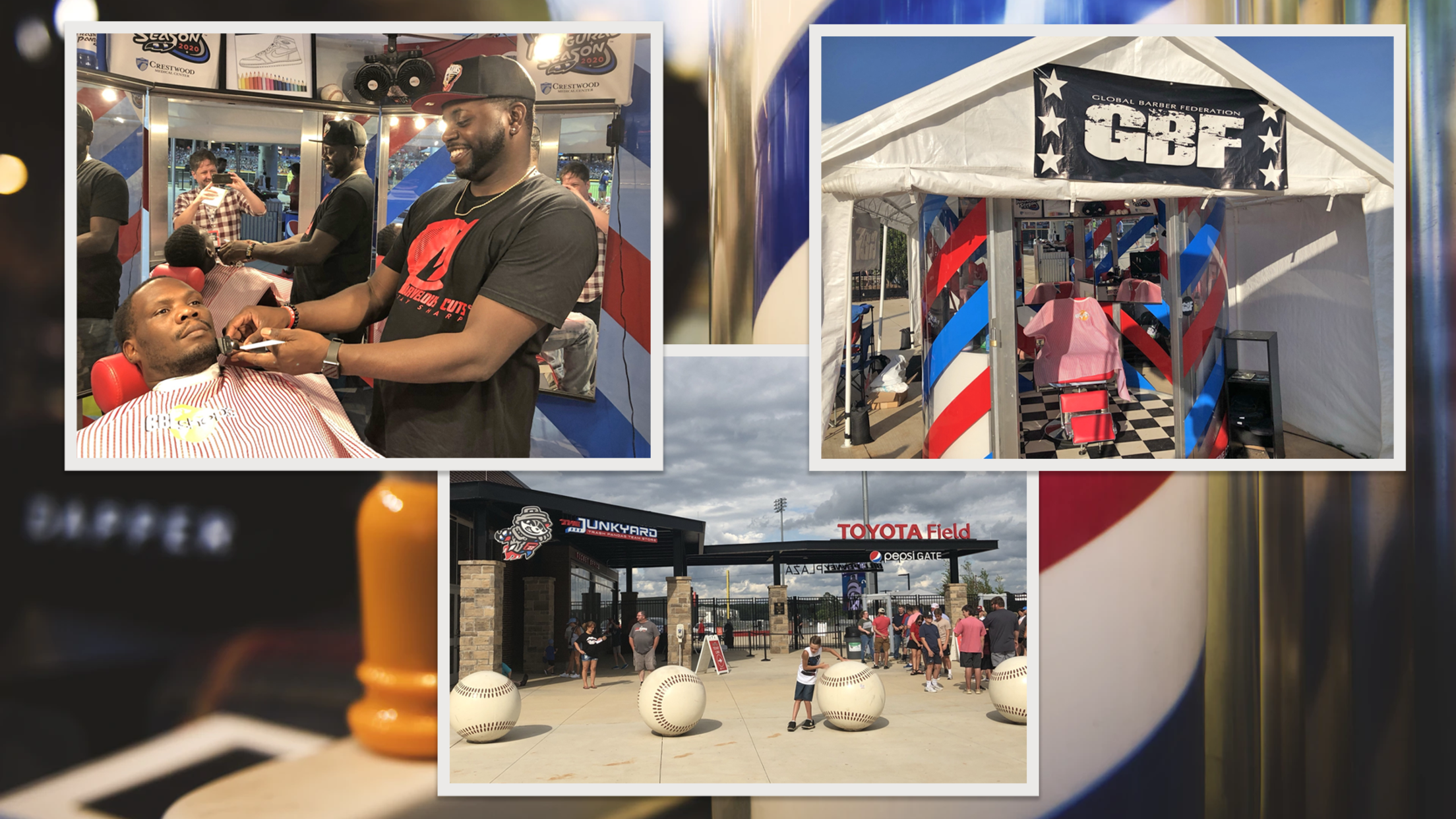 A hot dog, beer and a haircut? Fans can obtain all three at Madison, Alabama's Toyota Field, home of the Rocket City Trash Pandas. The brand-new ballpark includes a mobile barbershop on the left field concourse, overseen by local barber and business man Kevin Thomas. Haircuts are available during every