Rangers acquire Calhoun, more for Darvish
Dodgers ship their No. 4, 17 and 27 prospects for All-Star righty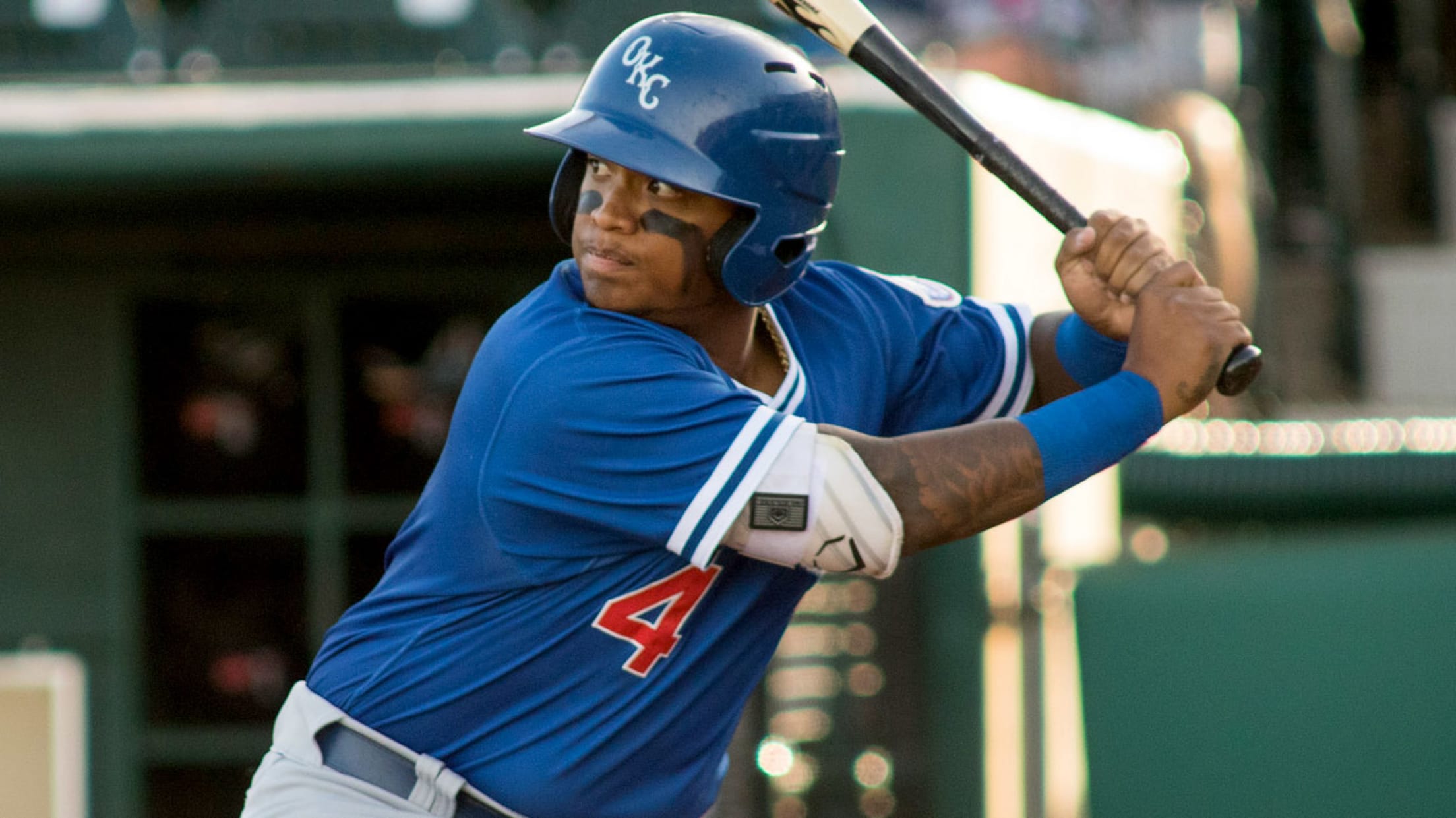 Willie Calhoun is tied for third in the Pacific Coast League with 23 home runs this season. (Bobby Stevens/MiLB.com)
The Dodgers and Rangers pulled off a last-minute trade Thursday that could greatly affect this year's playoff picture and the future of at least one prominent prospect.Texas acquired Willie Calhoun, A.J. Alexy and Brendon Davis from Los Angeles for All-Star right-hander Yu Darvish. The three Minor Leaguers were ranked by
The Dodgers and Rangers pulled off a last-minute trade Thursday that could greatly affect this year's playoff picture and the future of at least one prominent prospect.
Texas acquired Willie Calhoun, A.J. Alexy and Brendon Davis from Los Angeles for All-Star right-hander Yu Darvish. The three Minor Leaguers were ranked by MLB.com as the No. 4, 17 and 27 prospects, respectively, in the Dodgers system at the time of the deal.
Tweet from @Dodgers: Today, the #Dodgers acquired Yu Darvish from the Rangers in exchange for minor leaguers Willie Calhoun, Brandon Davis and AJ Alexy.
Ranked as the game's No. 69 overall prospect, Calhoun is the clear headliner from the Rangers' standpoint. The 22-year-old, considered above average with the bat, is hitting .298/.357/.574 with 23 homers in 99 games for Triple-A Oklahoma City. Calhoun's power may surprise, given his 5-foot-8 frame, but he has 50 long balls over the last two seasons in the top two levels of the Minors.
However, he has defensive question marks. Calhoun has played mostly second base in his Minor League career, but MLB.com gave him below-average grades for his glove and arm at the keystone. The Dodgers have given the Vallejo, California, native 11 starts in left field this season to see if he could help there, but his 40-grade speed isn't an asset in that role. Texas could provide an easier path for Calhoun, given the possibility of being a designated hitter.
Calhoun gives the Rangers two top-100 prospects as he slides into the No. 2 spot behind Leody Taveras (No. 32 overall) in MLB.com's ranking of Texas prospects.
Alexy was an 11th-round pick out of a Pennsylvania high school last year and had recently jumped into the Dodgers' top 30. The 19-year-old right-hander had a 3.67 ERA with 86 strikeouts and 37 walks in 73 2/3 innings at Class A Great Lakes. He's considered to have an above-average fastball and curve, and there is plenty of projection in his 6-foot-4, 195-pound frame.
Davis, another California native, had recently been promoted to Class A Advanced Rancho Cucamonga for eight games after he hit .245/.357/.403 with eight homers in 86 contests at Great Lakes. A 2015 fifth-rounder, he has struggled to make consistent contact at the lower levels with a 29.2 percent strikeout rate for the Loons this season, but he has the overall tools to make an impact offensively. Davis, who turned 20 last Friday, was taken as a shortstop but has played exclusively at third base since joining the California League.
Darvish joins a Los Angeles team that has already looked incredibly dangerous. The Dodgers own the game's best record at 74-31, 14 games ahead of the D-backs in the National League West. The 30-year-old right-hander has a 4.01 ERA with 148 strikeouts and 45 walks in 137 innings this season and joins fellow All-Stars Clayton Kershaw and Alex Wood for what would be an intimidating trio come playoff time. Darvish will become a free agent this offseason, making him a rental for Los Angeles.
Sam Dykstra is a reporter for MiLB.com. Follow and interact with him on Twitter, @SamDykstraMiLB.